There are many ways to enjoy a sunny day in Dubai, from relaxing on lovely beaches to exploring bustling boulevards and taking part in several outdoor activities. However, those looking for tranquility can find it at the true desert oasis named Al Qudra Lake.
This area of the Al Qudra Desert has been developed so that visitors may calmly and serenely merge in with nature. The desert offers a variety of enjoyable activities, including cycling, eating, bird viewing, and picnicking.
It began with the intention of promoting eco-tourism and over time, it attracted enough visitors to maintain its status as a well-known tourist destination in Dubai due to the abundance of natural features that were housed within.
Stargazers and environment enthusiasts will enjoy the desert's warm atmosphere and minimal levels of light pollution. So, pack up the excitement and make your way to Dubai's ground-breaking artificial desert paradise outside of the city.
Things to do at Al Qudra Lake

Al Qudra Love Lake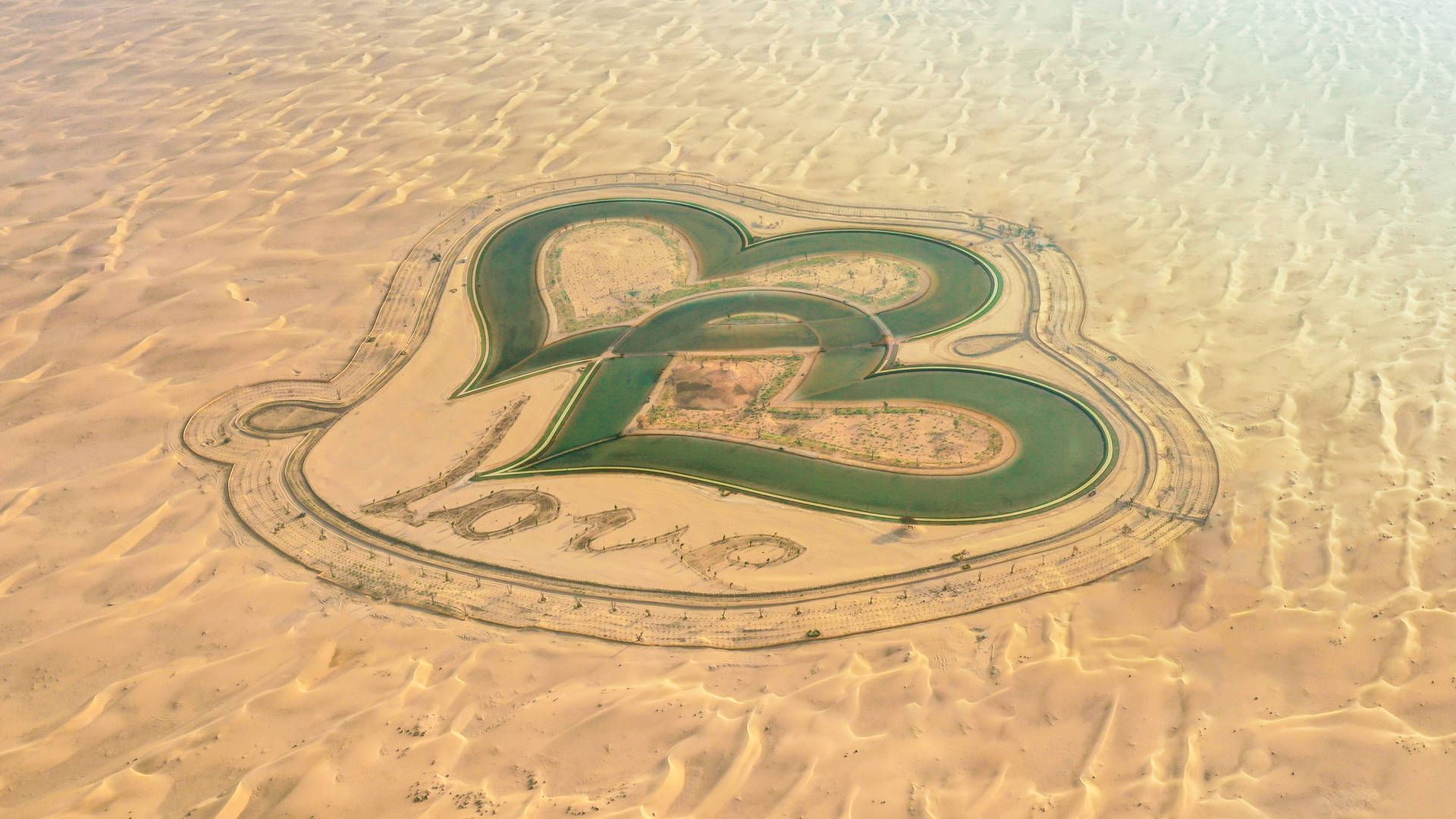 A visit to Al Qudra Love Lake is a must if you want to spend romantic time with those you love. It is situated only minutes away from Al Qudra Lake. It has flora that forms the word "Love" and two lakes that have been shaped like two linked hearts. It is so big that you will be able to see it on Google Earth.
Camping and Barbecue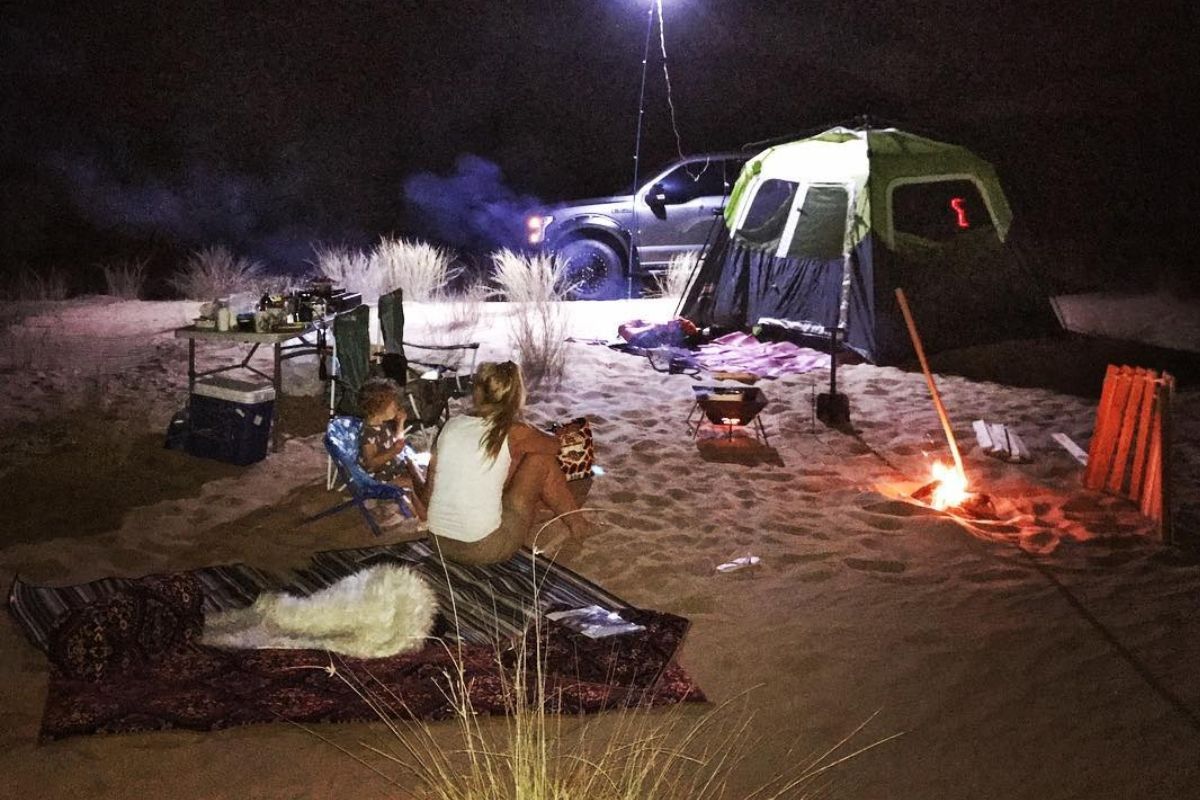 Al Qudra Lake is one of the best BBQ locations in Dubai and is well-known among campers. Camping at Al Qudra Lake is cost-free. However, have all of your camping supplies on hand, including sleeping bags, tents, and lanterns. However, the camping equipment stores in Dubai will have all the items you require.
It is crucial to abide by the restrictions, such as picking up after oneself, to protect the environment and animals at the Al Qudra Lake Dubai camping area. Remains of burned charcoal are hazardous to the environment, particularly in rivers.
Observe the wildlife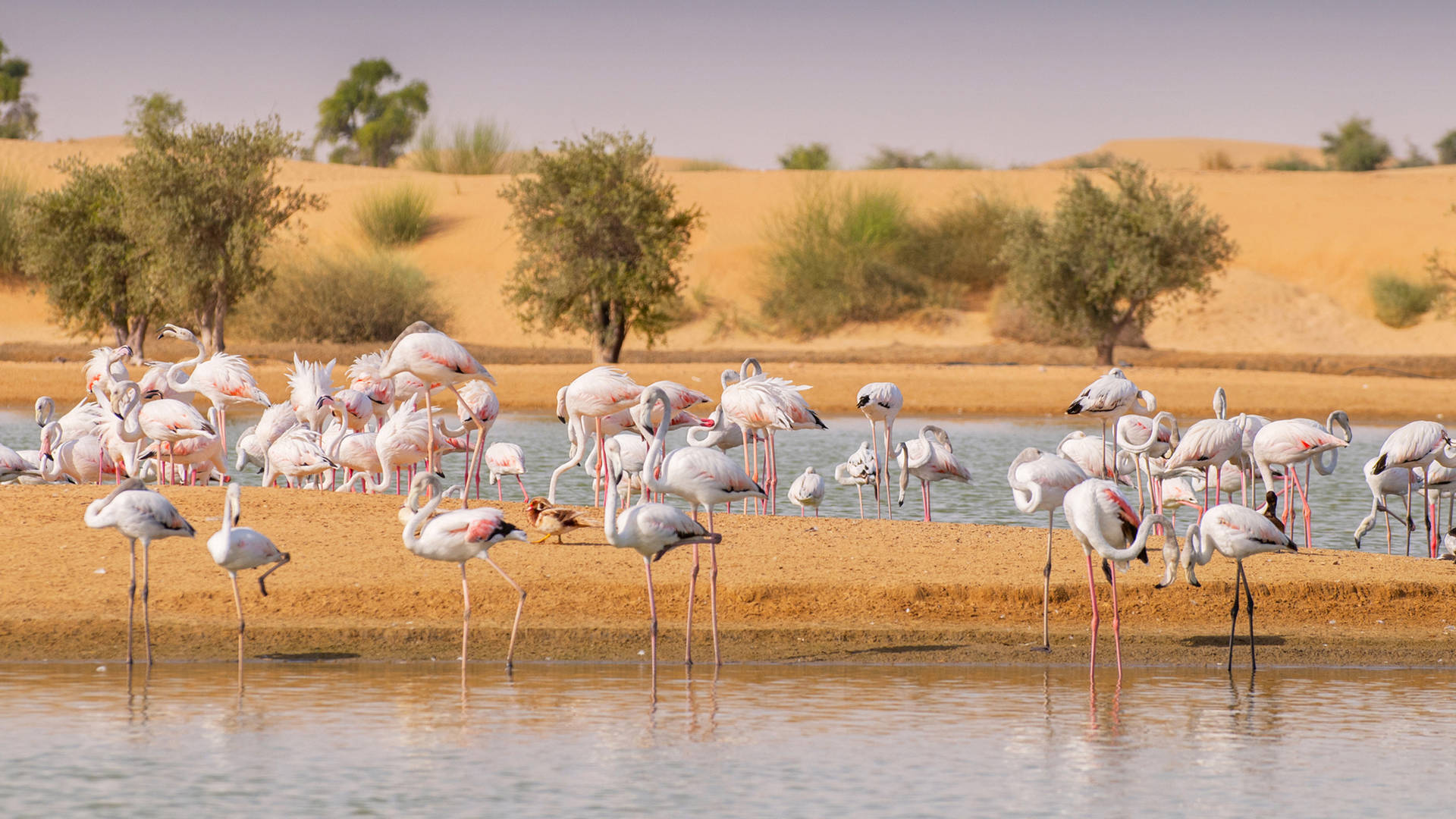 The Al Qudra Desert is home to over 170 native bird species and other animals. T In the man-made attraction serves as a natural habitat for a wide range of species. Al Qudra is indeed the place you must visit if you enjoy wildlife. A lot of lovely migrating birds may be seen on the marsh, including black swans, ducks, flamingos, a few endangered Steppe Eagles, and many others. Animal sightings are rare since they tend to be a little more subdued. However, they do occasionally show up. Around the Al Qudra region, you could occasionally see roaming gazelles, rabbits, or foxes. Embark on a memorable wildlife excursion journey with your loved ones.
Go cycling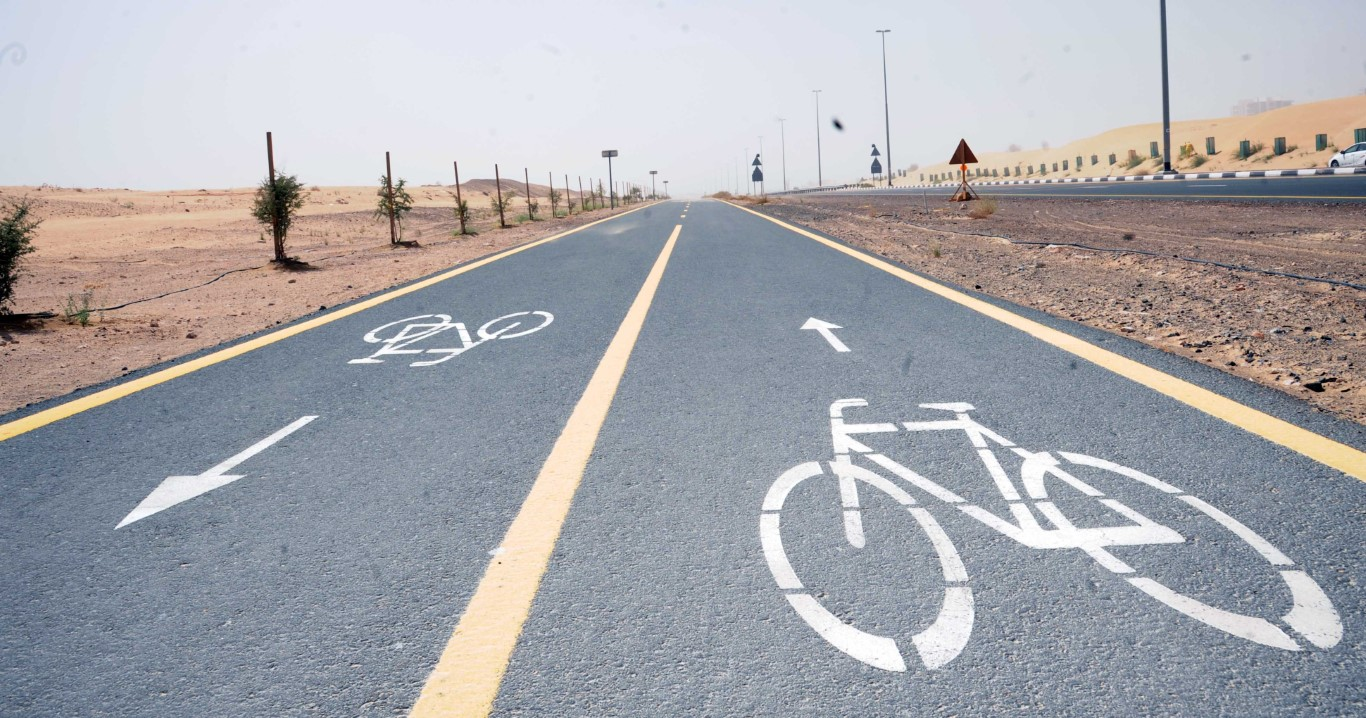 Cycling is undoubtedly one of the most popular activities in Al Qudra. At Al Qudra Cycle Track, cyclists have access to 86 km of cycle paths. There are several extensions available to extend your bike beyond the 50km main circle, which you may complete in either direction. There are several rental bikes available, including Careem bikes. You'll meet a variety of bikers on the track, including both amateur and professional riders.
Admire the sunset
Grab your cameras and start taking gorgeous images of the lovely scenery and the magnificent sunset over the golden dunes. Additionally, you may spend time stargazing at night since the sky itself sparkles like diamonds. It is a must-see for sky admirers.
How to get to Al Qudra Lake

Al Qudra Lake can be reached via Dubai Ail Ain Road or Emirates Road, depending on your starting location. It is situated along Al Qudra Road (D63), approximately 10 miles east of Al Maktoum Airport.
The majority of people reach the lake by a private 4x4 or regular vehicle as it is the easiest option. You can also take a cab to the nearby parking lot, which has a Last Exit food truck area, a gas station, bike rental businesses, and restrooms. Since taxi cabs won't be willing to travel over the compacted sand, you may rent an off-road bicycle from one of the neighboring facilities and cycle your way to the lake from the parking lot.
The ideal time to visit Al Qudra Lake

The winters are undoubtedly the ideal season to explore Al Qudra Lake. The weather is perfect for taking a stroll in the desert because the sun is not as intensely hot. Since the Lake is accessible to tourists and the general public every day of the week, there are no set hours for visiting it. So, anyone is welcome to stop over whenever they choose.
Places to visit near Al Qudra Lake Dubai

Al Jiyad Stables: Al Jiyad Stables is home to over 120 Arabian and part-Arab horses. They offer desert hacks & training for riders of all levels. Located in the beautiful desert region of Saih Al Salam, they operate in the Al Marmum conservation area, giving guests the chance to see the UAE's native wildlife and nature. The Stable is also home to the Endurance café and Al Jiyad Tack shop, located on Al Qudra Road, 1km before Bab Al Shams Desert Resort and Spa, Dubai, UAE.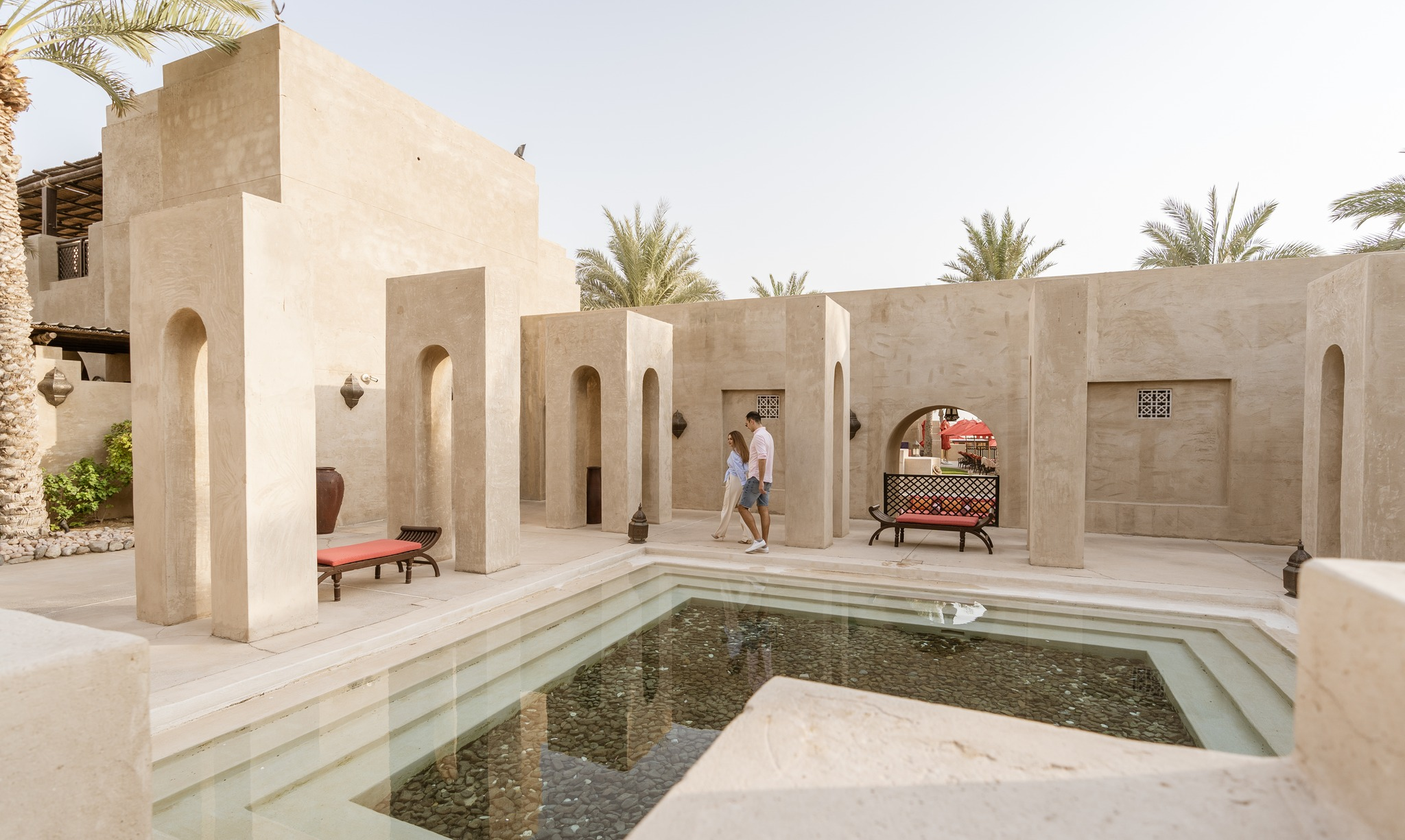 Bab Al Shams Desert Resort and Spa: Bab Al Shams is an award-winning 5-star luxury resort. Visitors can enjoy peaceful seclusion and efficiency altogether as the resort is located only 45 minutes from Dubai's city centre, and near off-site attractions like the Al Qudra man-made lakes and scenic cycling and camping spots. Being within the Al Marmoom Reserve, it's also not uncommon to catch the abundance of native fauna wandering in the sand.
Kamel Uschi Dubai: Kamel Uschi provides authentic Arabian desert experiences drawing on the tradition, lifestyles, and cuisine of the region's Bedouin tribes. Over the years, Kamel Uschi has been honored to welcome royalty, heads of states, business leaders, and pop stars. Visitors can head to the camel farm to ride a camel with experienced camel handlers. Kamel Uschi's camel farm is located outside of Dubai in Wadi Saih al Salam.
Restaurants near Al Qudra Lake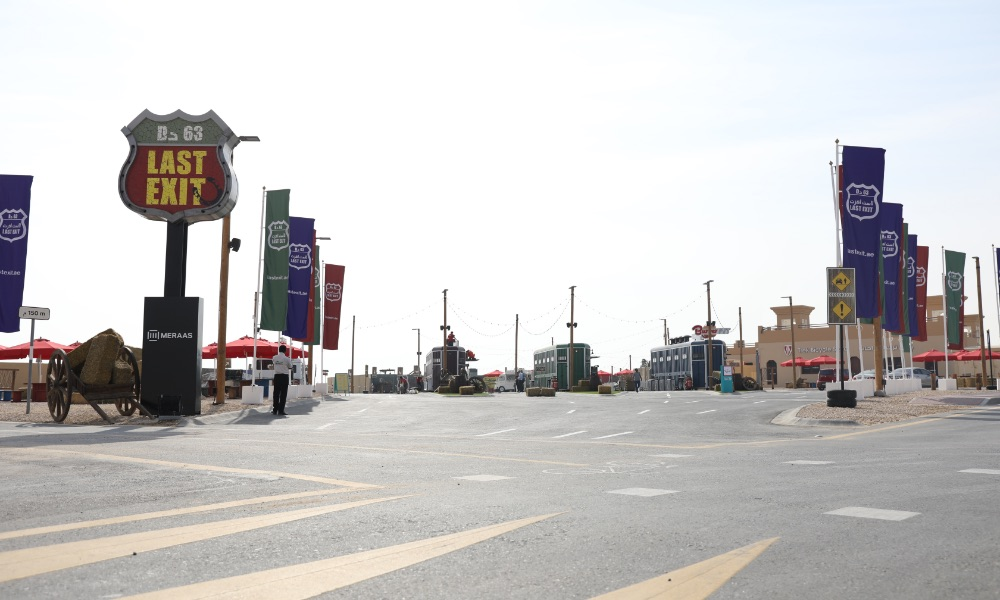 Last Exit Al Qudra: If you're planning a day out at Al Qudra Lakes, a bike ride on the Al Qudra Cycle Track, or maybe just a lazy drive, Last Exit Al Qudra is the ideal pit stop. The equestrian-themed food truck park serves a range of scrummy dishes that'll boost your horsepower, from burgers to smoothies, coffee to crepes, karak, and more. Pull up a hay bale and take a seat to enjoy a memorable dine-in experience with your favorite people, or use the drive-through service. The funky food trucks have been designed to look like horse trailers, with horseshoes, horse tack, and other equestrian elements adding to the playful and laid-back atmosphere.
Read more about - Last Exit Al Qudra, Dubai
​Al Hadheerah: Tucked away in Dubai's desert dunes at the famous Bab Al Shams Desert Resort & Spa is Al Hadheerah, the resort's signature restaurant, renowned for its authentic Arabic food. Visitors can dine under the open sky in a traditional desert fort setting. Live bands, dancers, and falconry displays will keep you entertained while you sample the extravagant buffet and outdoor barbecue, from hot mezze to kebabs, grilled fish, and a whole lamb. Thursday and Friday nights are particularly special with the occasional fireworks display.
*Please note that Al Hadheerah and Bab Al Shams Desert Resort & Spa will remain closed until early 2023 for renovation.
Al Sarab Rooftop Lounge: With its sweltering desert view, the two-level Al Sarab Rooftop Lounge provides the most electrifying Arabian ambiance in the city. As soon as dusk falls, the venue transforms into an atmosphere reminiscent of 1001 Arabian nights, complete with dimmer lights, calming music, and the alluring aroma of authentic shisha. Its menu offers refreshments, premium alcoholic beverages, and extensive Shisha menu plates while live singers are performing.
*Please note that Al Sarab Rooftop Lounge will remain closed until early 2023 for renovation.
Things to remember before visiting Al Qudra Lake

Make sure to dress comfortably and bring some extra clothing for the cold nights in the desert. It's best to be ready in advance if you want to spend the evening by the lake or if you want to go camping.
It could be against the law to light a campfire since it might endanger the local fauna. Make sure you only cook over a grill or light the campfire in a pot, and not on the sand, if you choose to do so.
Feeding animals, cutting plants, littering, hunting, and killing are strictly prohibited there.
Approximately 35 warning signboards with pictures of prohibited activities have been put on the Al Qudra Lake grounds.  Violations will result in warnings and a AED500 fine on the license plate of the vehicle.
Also read: