One of Dubai's most appealing and beautiful green parks is Al Safa Park. Safa Park has lawns, gardens, waterfalls, and more than three hundred distinct species of birds. Opened in 1975, Al Safa Park is the first public park in Dubai and measures around 64 hectares, making it one of the biggest as well. Eighty per cent of that area is covered in greenery, where you can explore the 17,000 varieties of trees and bushes.
From 1989 to 1992, the Dubai government spent over AED 45 million on the maintenance and upkeep of the Safa Park major renovations in order to provide better facilities to visitors and improve recreational amenities and a variety of activities for all age groups. It was originally constructed as a simple retreat from Dubai's busy city life; Al Safa Park is considered one of the calmest areas in Dubai and is always visited when one needs to unwind after a long and exhausting day. When it was first built, Safa Park was located outside the city limits. Now, visitors can admire and appreciate how far the city has come over the years, and notice that Safa Park sits right in the heart of the city. Despite being bordered by the busy Sheikh Zayed Road, the park is completely unphased by its noise or bustle.
There is entertainment for every member of the family and every mood, including playgrounds for kids, picnic areas, and sporting facilities, all while getting beautiful views of the Dubai skyline, the canal, and downtown. It provides residents of Dubai with a much-needed rest period from their long and tiring daily lives. The park is ideally located so residents in Al Wasl, Al Safa, or Jumeirah can enjoy the spot and being located on the side of Sheikh Zayed Road, the park attracts hundreds of visitors every day. So, here are the best things you can do at Safa Park to enjoy your time in nature!
What To do in Safa Park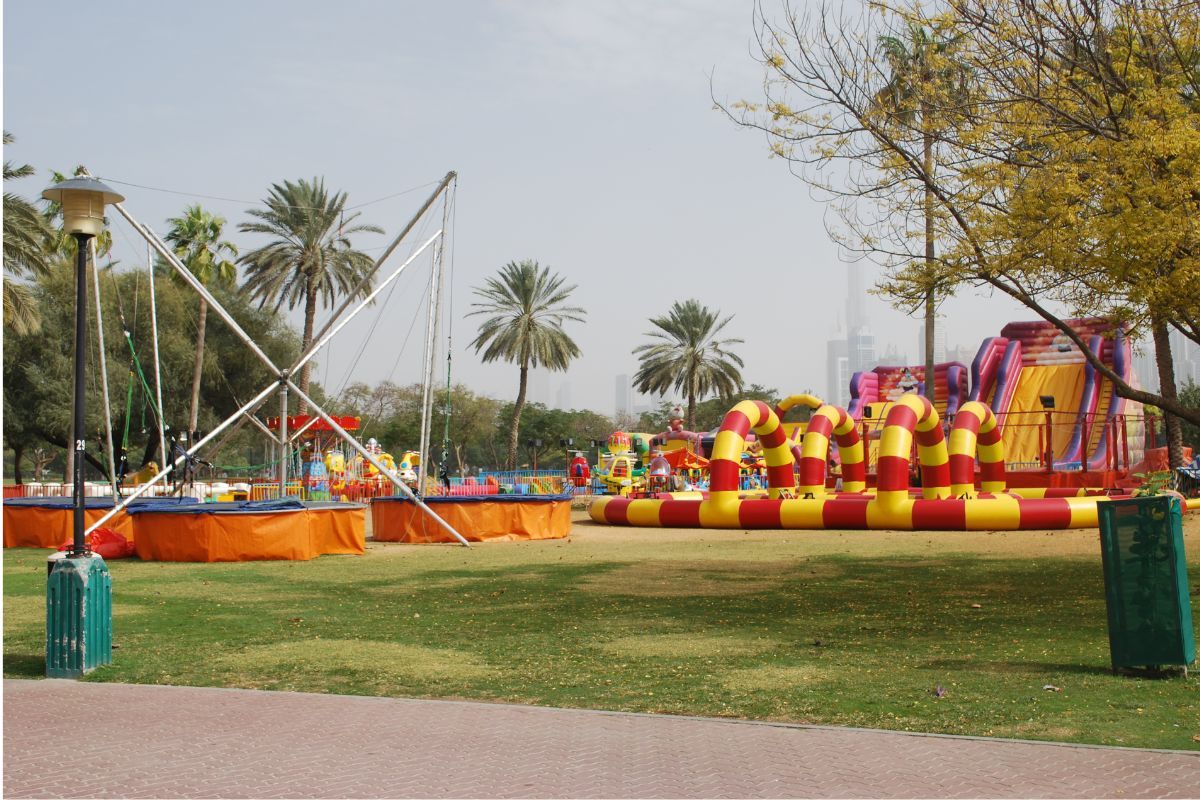 There are tons of things to do at Safa Park, such as watching the many events and activities in the park and near it throughout the year, which include the Dubai Festival City Fun Run! And if you happen to be in town during December, be sure to join in on their amazing Christmas light displays. But there are also dozens of activities that you can do no matter what mood you're in!
If you're in an energetic mood, you can take advantage of the spacious grass and play any sport you would like! With basketball, tennis, volleyball, and football courts, Al Safa Park is perfect for any sports lover. You could also jog around the park's perimeter on the low-impact track or get in shape in the gymnasium.
But when you don't feel like walking or exercising, you can still enjoy your time at the park! You can rent bikes for a small fee, or even hop aboard the mini train that takes you all around the park. The mini train has 9 stops and, and you can discover all the best and major parts of the park without the hassle of walking there! In addition to that, you can even get a buggy ride around the area for 40 AED!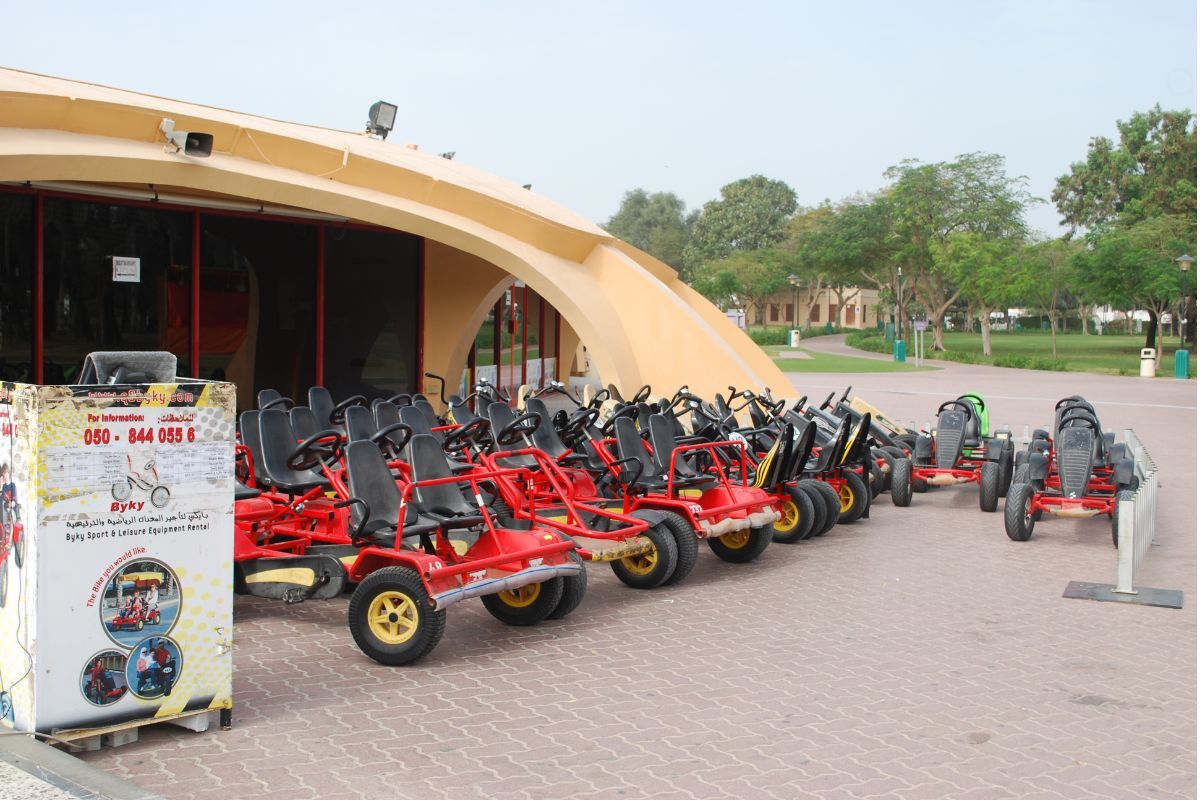 Children will adore the games area, which features a huge trampoline, a Ferris wheel, bumper cars, and a hedge maze. Additionally, there is a small traffic town where kids can travel in battery-powered vehicles on specially constructed roads equipped with traffic signals and road signs. Kids and teenagers can also enjoy the Ferris wheel, giant trampoline, bumper cars, and other games that have been set up around the park. For the younger children, there are playgrounds with swings and slides at various park sites. These playgrounds have slides, monkey bars, see-saws, and swing sets for all kids. Safa Park Dubai also has a video gaming central area that will keep hardcore gamers and youth thoroughly entertained.
Safa Park is also perfect for lovebirds and bird-lovers alike! If you love bird watching, pack your binoculars. At the park, you can discover over 300 different bird species, among those are parrots, parakeets, and warblers, and many more native and migratory birds.
For the lovebirds, Al Safa Park offers a variety of shaded picnic areas with views of the Dubai canal, as well as a ladies-only garden, a children's play area, and barbecues. There are over a dozen permanent barbeque grills scattered all over the park, so you and your loved ones can enjoy a delicious grill together and enjoy the stunning view of Downtown Dubai, including Burj Khalifa!
A jogging track, basketball, football, and volleyball courts, and rental bikes are just a few of the amenities offered to help you burn off those calories! The entire family can take pleasure in a peaceful afternoon in the natural world.
Safa Park is open daily from the early morning until late at night, and there's an entrance fee of only 3 AED, and children and people of determination can enter for free. Its opening hours make it a perfect place to enjoy an early morning stroll, an afternoon picnic, and some night stargazing. Tuesdays in Safa Park are specifically reserved for women and children, so try to avoid any family visits on that day. However, on any other day of the week, you can enjoy a family day at the park. They also have an exclusive ladies' garden hidden away, where the women can soak up some sun, or have a girls' day out surrounded by nature! For added security, the women's section is fenced.
The greenery of the park isn't the only gorgeous thing you can view, you can also enjoy the part of the Dubai Canal that passes through the park! You can take in the glimmering waters of the Canal and take the perfect photos! Enjoy the pristine, cool and collected waters of the Canal while strolling or jogging on the walkways and bridges. The park's man-made lake has boating facilities and equipment, including pedalo-boat rentals.
There are also numerous highlight events held at Al Safa Park. All year long, there is a multitude of events, ranging from historical and cultural extravaganzas to theme-based festivals. Tiffany Schultz Art and Photography, as well as the Archive, are some popular annual events.
Dining Options near Safa Park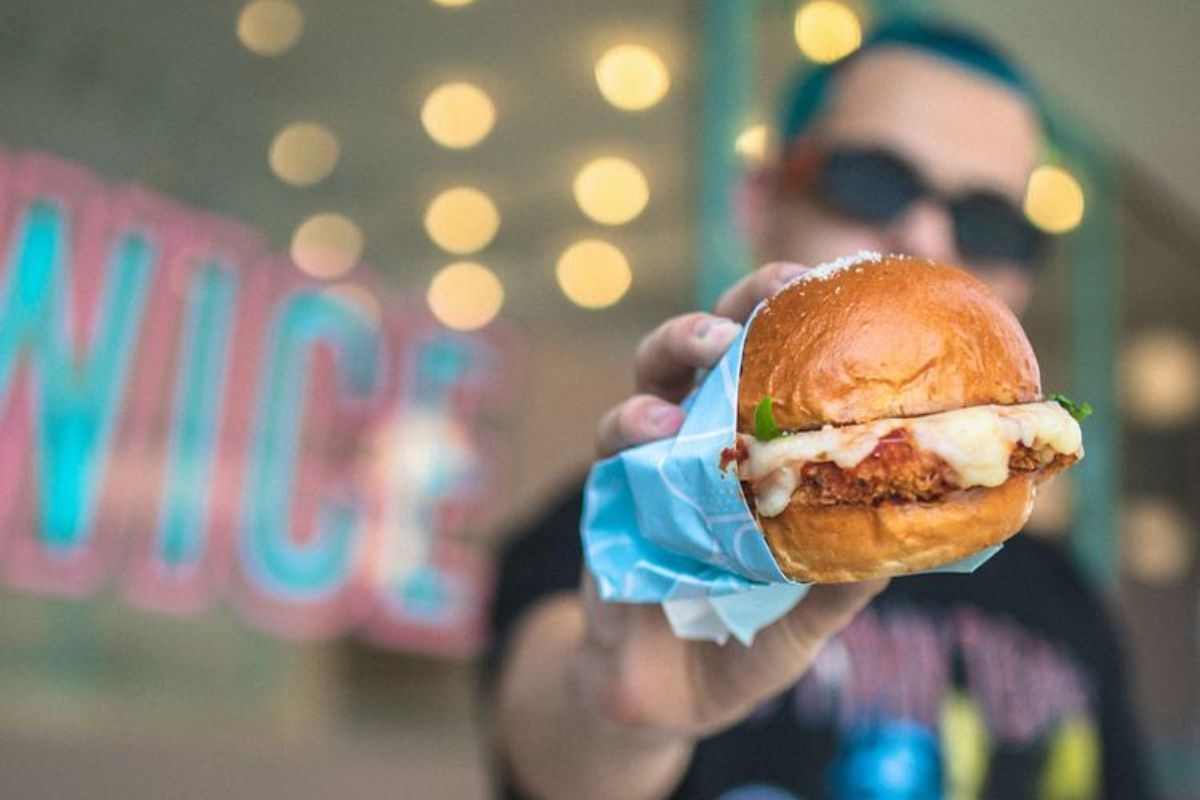 Of course, spending time in a park all day and taking advantage of all the amenities offered is sure to get your stomach rumbling! You could always pack your lunch or use the barbeques around, but if you simply just want a lazy day off, you can try out these restaurants near Safa Park:
- Wokyo Noodle Bar: This noodle bar gives you a ride across all the cuisines of East Asia, including Korean, Chinese, and Japanese food. Originating in Tokyo, Japan, Wokyo Noodle Bar now sits just across Safa Park, only a 2-minute drive. For around 150 AED per person, you can customize your own bowl of noodles!
- Taksim Restaurant: Taksim restaurant offers a fusion of Arab, Turkish, and Italian cuisine. Being only just a 7-minute drive from Safa Park, you can go and enjoy a meal or even order and have it delivered right to the park. The average price for two people is around 130 AED, so grab your other half and satisfy your cravings!
- Let's Organic: As the name suggests, Let's Organic prepares its food with only the freshest and purest ingredients. With vegan and vegetarian menus, and gluten-free food, this is on the healthier side of food. For two people, the average price is usually 150 AED, and its only a 6-minute drive from Al Safa Park.
- Shay Al Youm: Sitting only 2 minutes away from the park, Shay Al Youm offers Indian and Chinese cuisine, and also has fast food. An average bill for two would cost around 100 AED, and don't worry, they even have a vegetarian menu!
- Twice Burger: Located in Al Safa complex, Twice Burger is only a 5 minute drive from the park, but they also offer deliveries. This restaurant provides the perfect burgers, pizzas, and all around classic American cuisine. Around 175 AED for two people, Twice Burger is known for their burgers, obviously, but also their breakfast menu which includes avocadoes on toast, shakshuka, and frittatas.
- Shrimps N Flames: This restaurant, only 5 minutes away from the park, serves a range of cuisines, some of which include Seafood, Italian, and fast food. Shrimps N Flames averages at around 90 AED for two, and they are most popular for their Dynamite Shrimp - and their dynamite sauce in general. With outdoor and indoor seating, this restaurant is perfect for any weather, and you can even order some delicious food straight to Al Safa Park!
- Hadiqat Al Safa Cafeteria: This is by far the closest and cheapest dining area next to Al Safa Park, being only a 10-minute walk. The price for two people averages to around 50 AED, so you can enjoy a delicious meal at a low cost in the peaceful and calming park!
Also read: