Dubai has a variety of dining options. Breakfast, lunch, evening snack, dinner you name it, and you'll find loads of options to indulge into some of the finest culinary experiences out there. As they say, Breakfast is the most important meal of the day, and Dubai has so many tasty breakfast options.
So, get ready to start your day with the perfect meal. Here are the best breakfast spots in Dubai.
1.  Eggspectation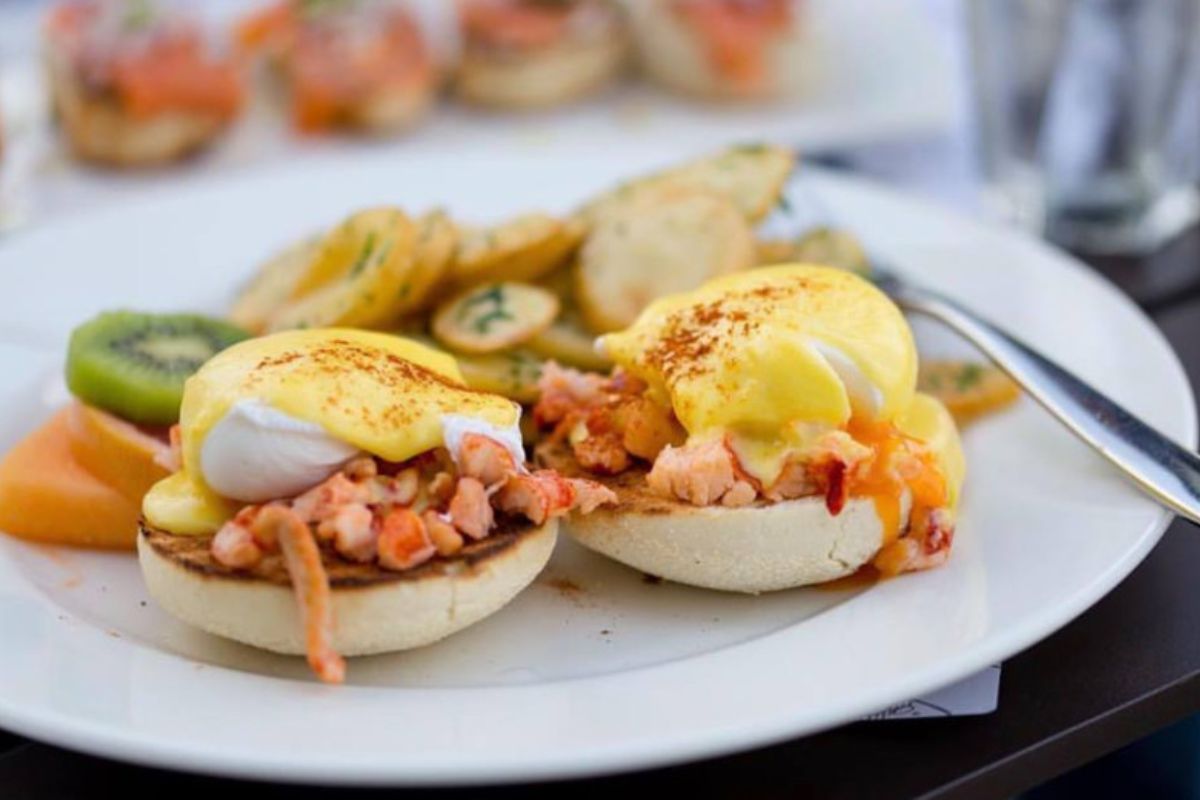 This egg-centric spot is the go-to spot for breakfast lovers in Dubai. If you like to try something new then this is the perfect place for you! Some signature dishes you must try are 'Fried Chicken N Waffles', 'Unexpected', 'Portuguese Peri Peri Chicken', 'Eggspectation Original Crab Cake', 'Yolk Around the Clock' and 'Shakshuka'. Although egg-based dishes are the focal point of the menu which is available all day, they also have a wide array of Pancakes, French toasts (you must try the indulgent Smores French Toast), and Belgian Waffles.
Location: The Beach, JBR
Timings: 07:00 am - 09:00 pm
Cost for 2: AED 200 (approx.)
2. Arabian Teahouse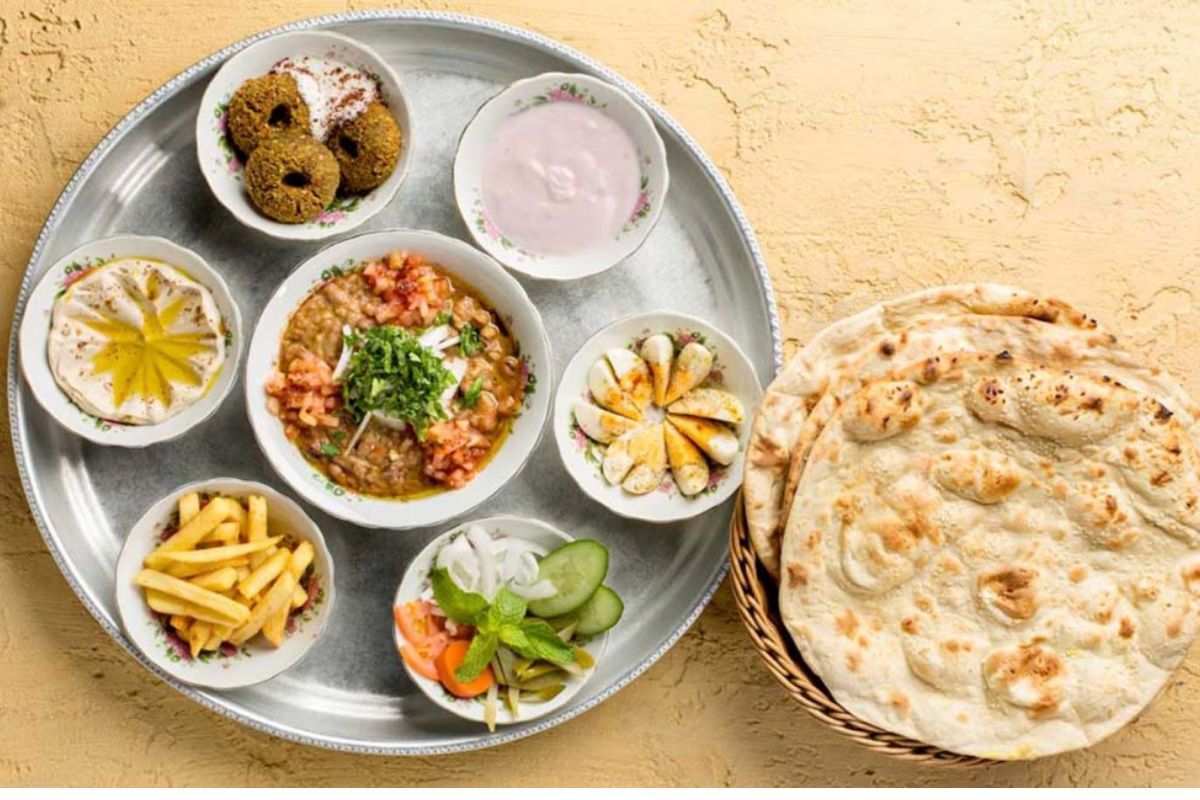 The Arabian Tea is a popular breakfast place in Bur Dubai. Tea lovers will love the 100 varieties of tea served in ornate pots and sipped in delicate glasses. They serve delicious Arabian breakfast items combining a mix of traditional and modern dining. You can choose between normal breakfast trays or lighter breakfast treats depending on your preference. The set breakfast trays include Egyptian and Emirati specialties, and the entire menu celebrates authentic regional flavors. Their Khameer halloumi zaatar which is served on homemade Emirati bread, is very popular and a favorite of many. The Man'oushe and Raqaq bread with cheese and honey is another popular item on the menu. Their portions are hearty and are perfect for sharing with your friends and family.
Location: Al Fahidi Street, Meena Bazaar
Timings: 07:30 am to 11:00 pm
Cost for 2: AED 225 (approx.)
3. Friends Avenue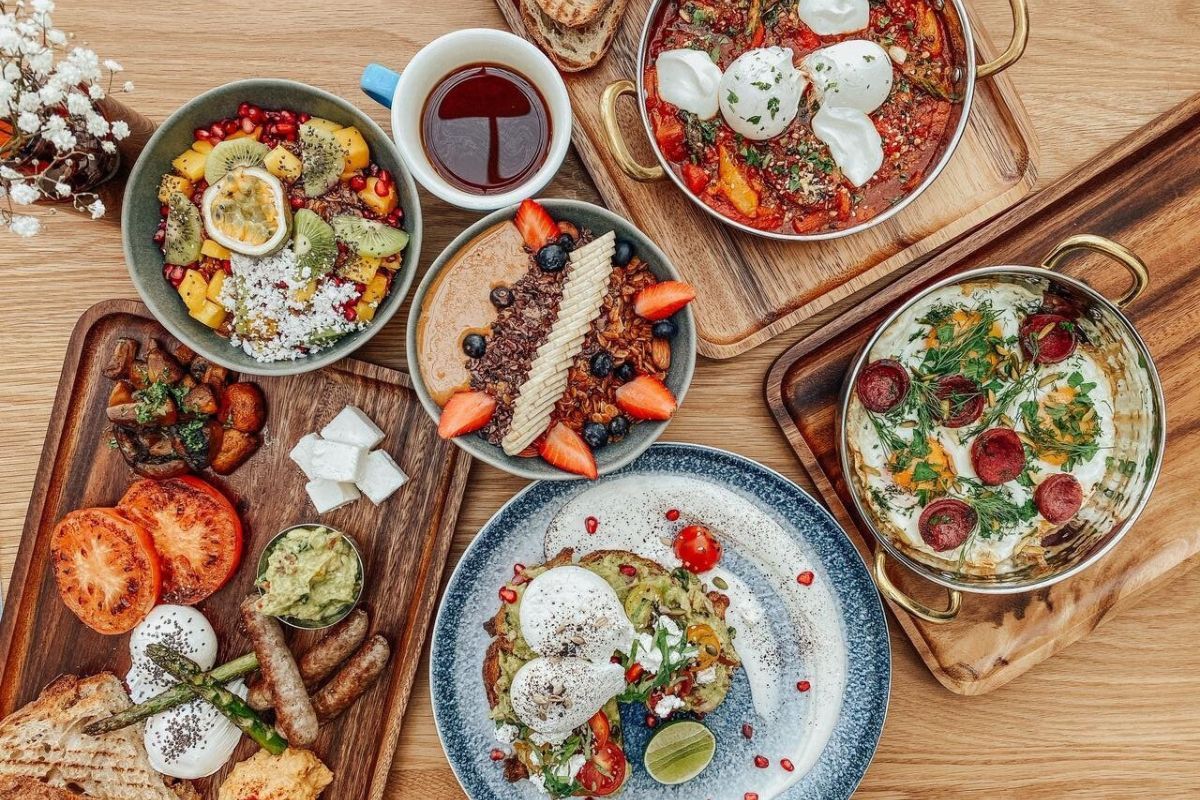 Looking for healthy breakfast places in Dubai? Then, Friends' Avenue is the place for you! From organic scrambled eggs to a power packed acai bowl, you're sure have to an awesome and healthy start to your day at this café. Some of their breakfast items include 'Cheesecake French Toast', 'Pistachio Waffles', 'Truffled Mushrooms on Toast', 'Gluten free Banoffee Pancakes', 'Gluten free Pancakes with berries', 'Ultimate Brekkie Board', 'Farmer's Avocado on Toast', 'Queen's Breakfast', 'Salted Caramel Acai Bowl', and 'Nutella Monkey Acai Bowl'.
Location: Cluster T, JLT
Timings: 07:00 am - 10:00 pm
Cost for 2: AED 135 (approx.)
4. The Lime Tree Café & Kitchen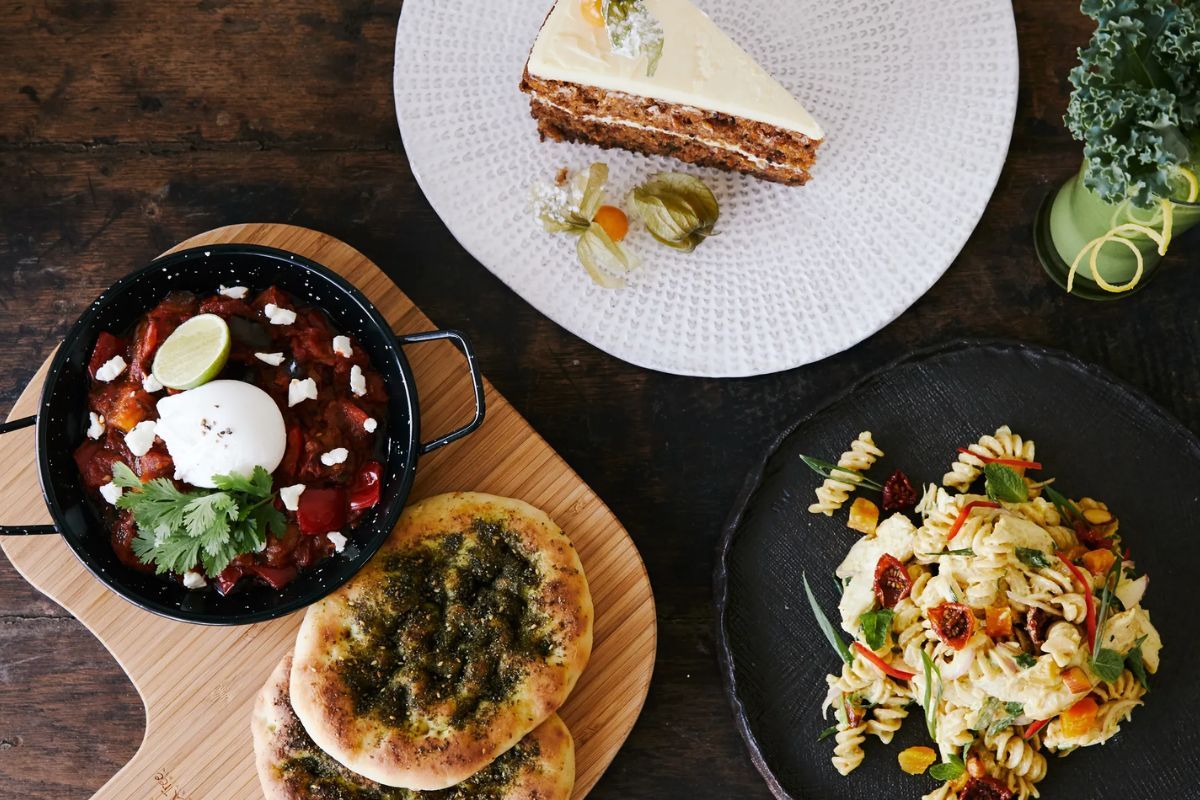 This eatery has branches across the city, but the one located in Jumeriah is the most popular. It is a contemporary café that serves innovative food including organic and healthy options. The best part about this eatery is that they keep changing their breakfast menu to bring in more variety for their customers. If you're lucky enough to see French toast on the menu just know that it is one of the most popular items. Some delicious dishes in their breakfast menu includes- 'The berry & Coconut Acai Bowl', 'Lime Tree Spiced Fruit Toast', 'Smashed Avocado, pea & Mint', 'The Nourish Bowl', 'LT Bruschetta', 'Smokey Tomato Shakshuka', 'Hashbrowns' and more.
Location: Beside Spinney's, JBR, Jumeirah 1
Timings: 08:00 am - 06:00 pm
Cost for 2: AED 125 (approx.)
5. Walnut Grove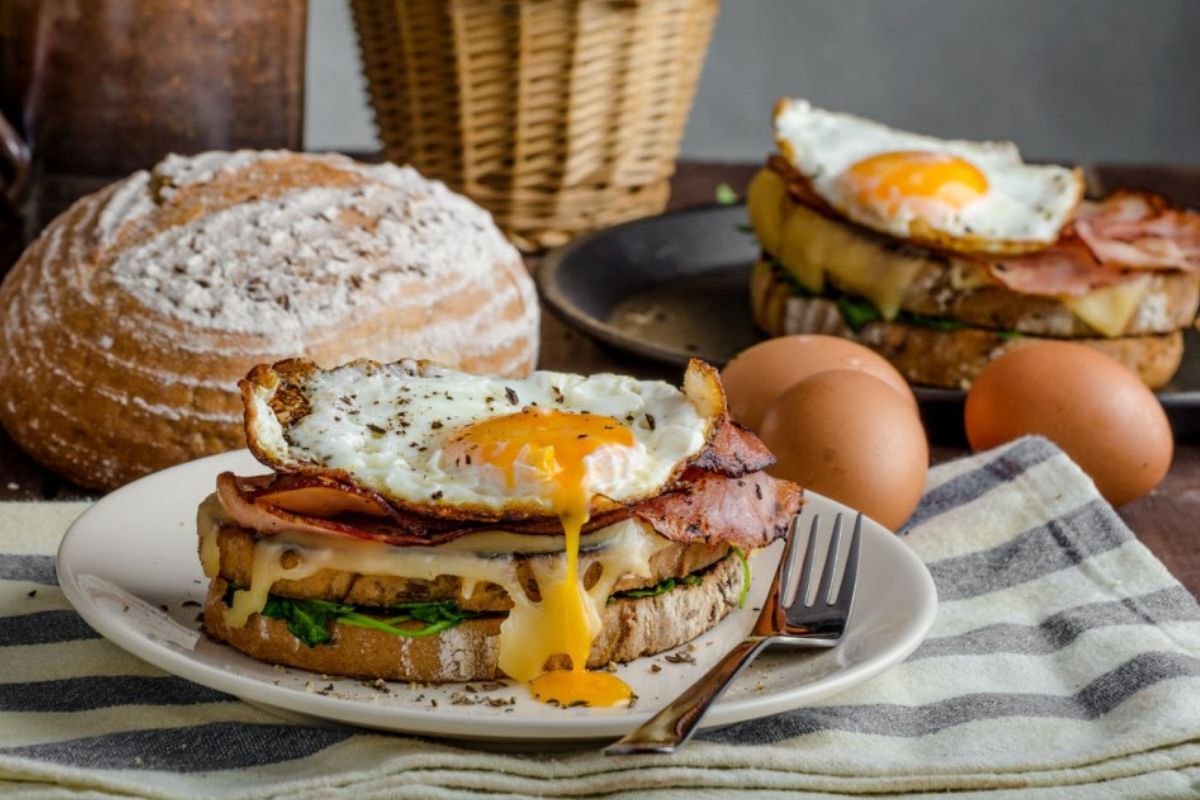 This breakfast place is one of the best cafes in Dubai. It offers two different breakfast menus — one for early morning customers and the other that is available all day. Their 'Avo Three Ways', 'Crunchy French Toast' and 'The Parisian' are some very popular breakfast items. Other items you must try are 'Macadamia Nut French Toast', 'Croissant Sandwich', 'Mini Fry Up', 'Scrambled Eggs on Toast', 'Arabic Baked Egg', 'Burrata and Mushroom Omelette', 'Zucca Eggs Benedict', 'Sriracha Chicken Mayo Tramezzini', 'Sweet Chili Chicken Wrap', 'Three Cheese Fondue Burger', 'Pistachio Falafel Burger', 'Walnut Truffle Carbonara', 'Carrot Cake', 'Homemade Chicken Nuggets', 'Oreo Peanut Cake', and 'Rocky Road Brownie'.
Location: Multiple Locations including The Dubai Mall, City Walk and Al Safa
Timings: Mon -Wed 10:00 am – 12:00 am | Thurs- Sun 10:00 am – 01:00 am
Cost for 2: AED 235(approx.)
6. Stomping Grounds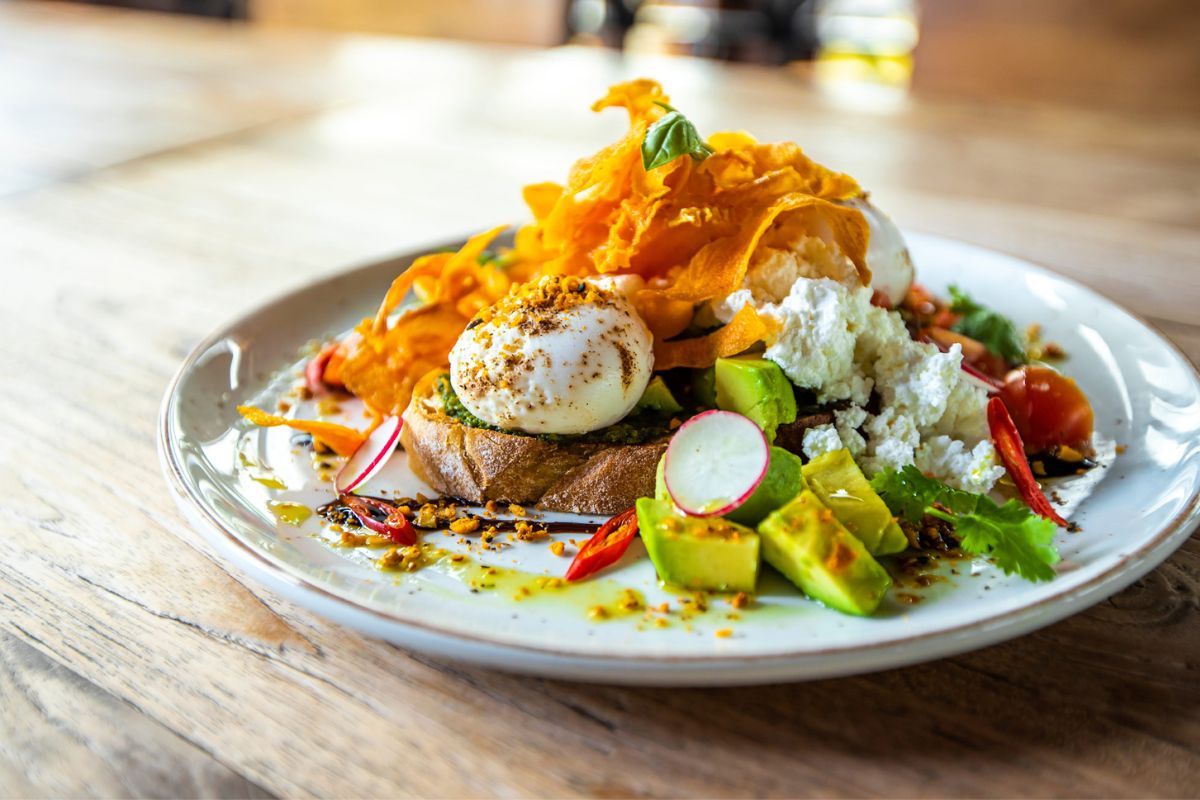 Another place that serves good healthy breakfast in Dubai. Stomping Grounds should be on your list for a yummy breakfast! Hearty and healthy is what they're known for. It is a popular Australian restaurant in Dubai. Make sure you don't miss out on their delicious 'Three Eggs Croffle Benedict', 'Almond Croissant' and 'Shakshuka'. Other must try breakfast dishes on their menu are 'Stomping Avo', 'Baked Egg Boat', 'Acai Sunrise', 'Exotic Chia', 'Kunafa French Toast', 'Salted Caramel Pancakes', 'The New Chicken Parma' and 'Warm Banana Toffee Pudding'.
Location: Jumeirah 1, Dubai
Timings: Sat- Wed 07:30 am - 11:00 pm | Thurs- Friday 07:30 am - 12:00 am
Cost for 2: AED 205 (approx.)
7. The Hamptons Café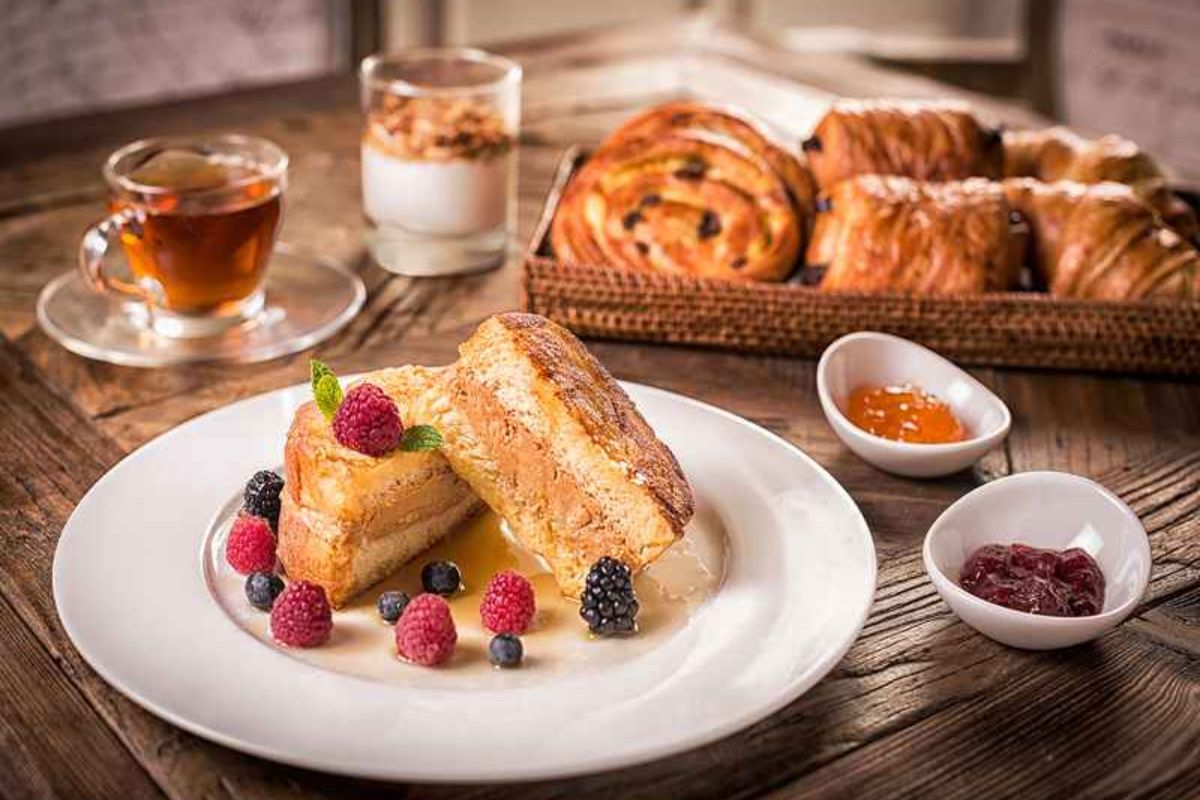 The Hamptons is one of the best all-day breakfast restaurants in Dubai. From Acai bowls to special platters that can be shared with friends, there's a wide variety of delicious food you can choose from. Some of their must try dishes from their breakfast menu includes – 'Middle Eastern Foul', 'Hamptons Oriental Breakfast', 'Asparagus & Egg', 'Eggs & Cheese in tomato sauce', 'Avocado & Egg Crostini', 'Long Island French Toast', 'Traditional Greek Eggs', 'Lavender Croissant', and 'Pistachio Croissant'. Make sure to reach early when you visit this café as this place fills up fast which says a lot about its popularity.
Location: Opposite Mashreq Bank, Jumeirah Road, Umm Suqeim
Timings: 08:00 am -10:30 pm
Cost for 2: AED 240(approx.)
8. Denny's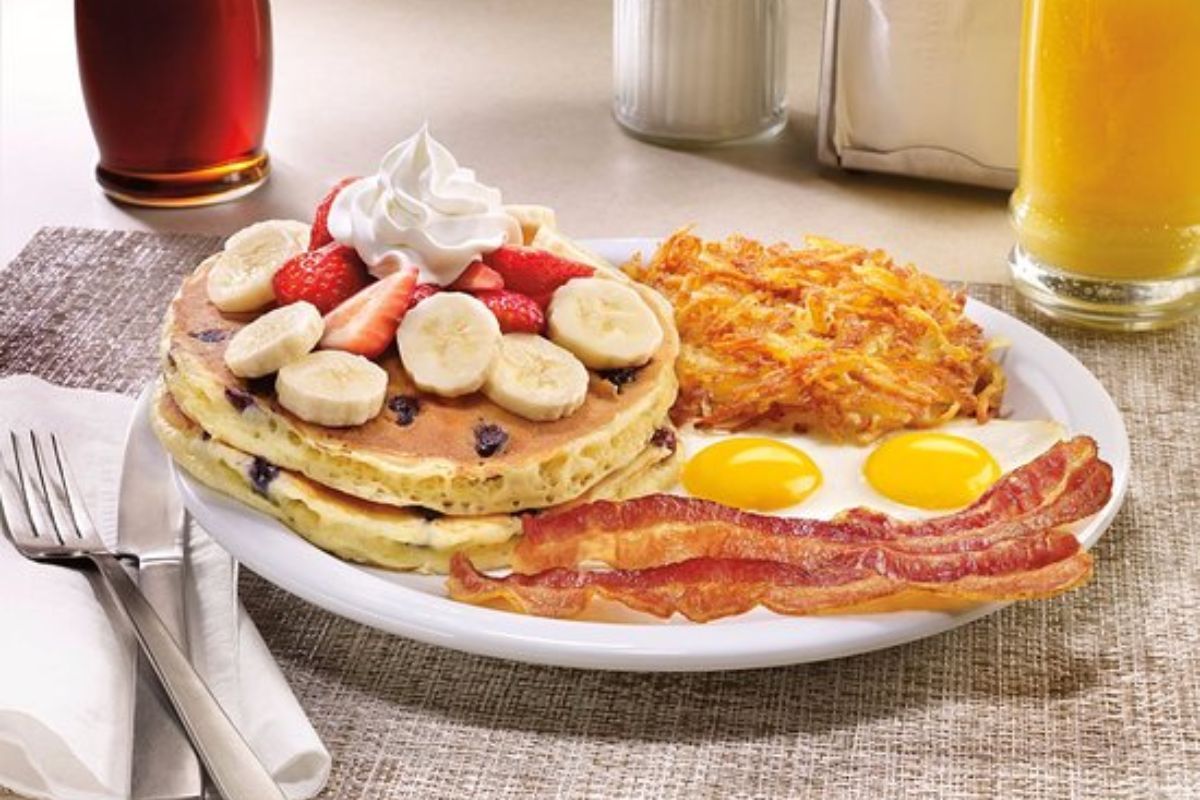 Denny's offers an interesting range of nutritious breakfast options, and it is the go-to place for healthy breakfast lovers in Dubai. Their yummy breakfast wraps, French toasts and unique variety of egg dishes are extremely popular with their customers. The best place to enjoy some delicious breakfast food items any time of the day. Some of the dishes you must try from their menu are 'All-American Slam', 'Tres Leches Pancakes', 'Cinnamon Roll Pancake Breakfast', 'Philly Cheesesteak Omelette', 'Chicken & Waffles', 'The Grand Slamwich', 'Steak Skewer & Eggs Skillet' and the 'Grand Slam Slugger'.
Location: Floor 2, City Centre Deira, Baniyas Road
Timings: 08:00 am - 11:30 pm
Cost for 2: AED 230 (approx.)