Dubai is often praised for its impressive skyline, luxurious lifestyle, and world-class attractions. Millions of tourists from around the world come to this futuristic city every year to bask in the sun, enjoy architectural marvels, and more. Downtown Dubai is a very happening district in Dubai often referred to as the 'Center of Now'. This vibrant district in Dubai houses the world's tallest building, Burj Khalifa, and the world's largest choreographed fountain, Dubai Fountain. The district also boasts a mix of residential, commercial, and hospitality developments.
In proximity to all these modern experiences, nestles Burj Park by Emaar. This leisure destination is a great spot to enjoy the beauty of Downtown Dubai. Here is your ultimate guide to Burj Park by Emaar in Dubai.
Burj Park by Emaar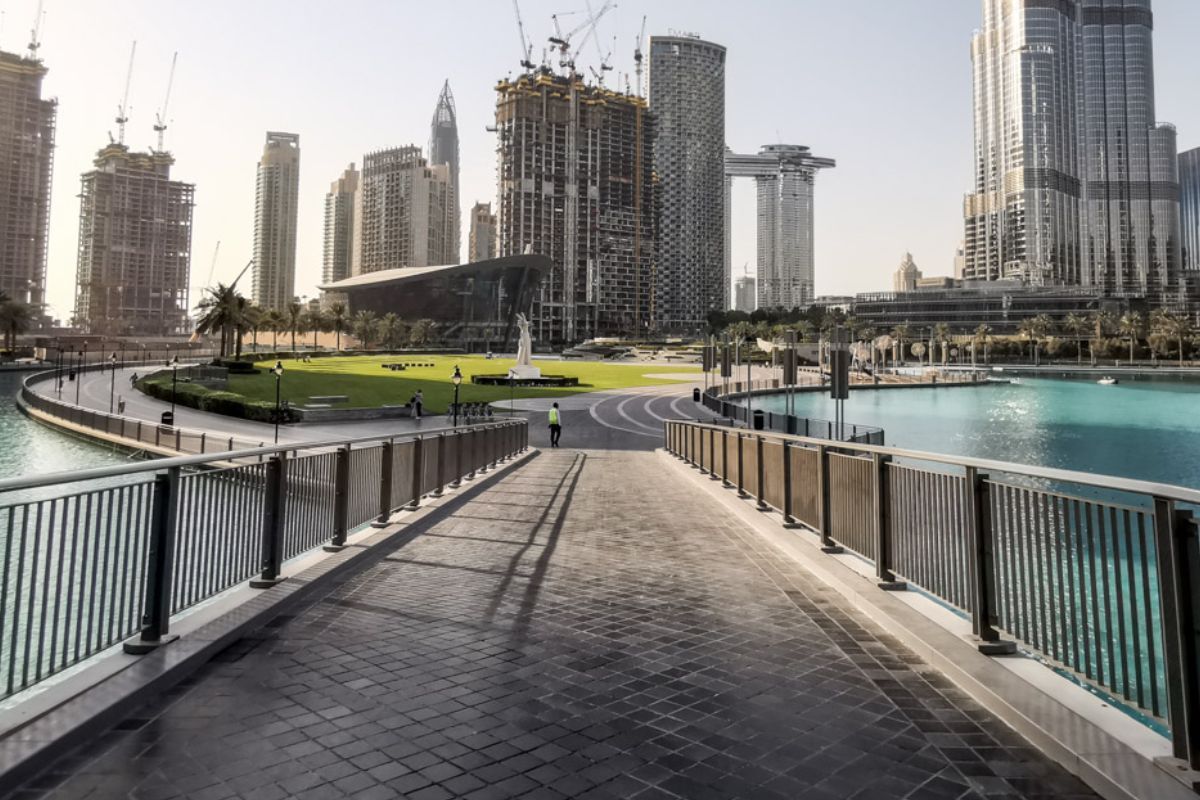 Burj Park is a small greenish space located near Burj Lake or the Dubai Fountain Lake. It is an excellent place to relax and have fun in Downtown Dubai. Burj Park is accessible from the mainland by the bridges. The park offers stunning views of the towering Burj Khalifa and the mesmerizing Dubai Fountain. Burj Park hosts various events and festivals to entertain visitors and shower them with wonderful experiences with them. Market OTB is one of the most anticipated events hosted by Burj Park which provides a unique shopping experience with a variety of vendors and products. Weddings, banquets, fashion shows, exhibitions, markets, concerts, and corporate functions can also be hosted at the venue.
The park itself is beautifully landscaped with lush greenery and offers plenty of space for various activities. You can rent bicycles and go cycling around the area, or simply enjoy a relaxing picnic while taking in the incredible views. You can also explore the countless shopping, dining, and entertainment options available near the park.
Things to do at Burj Park by Emaar
Dubai Fountain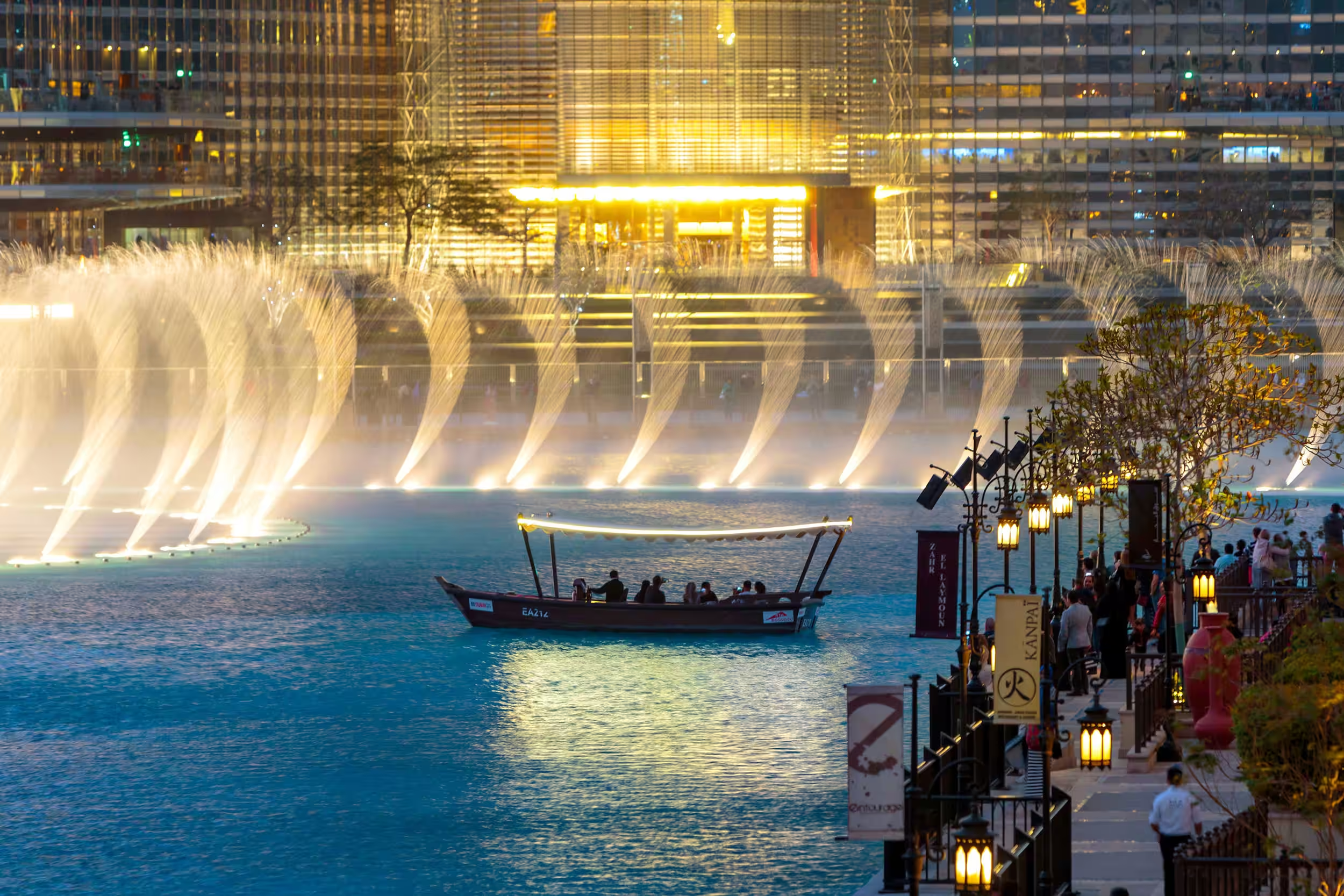 Burj Park offers extraordinary views of Dubai Fountain. Situated in the Burj Lake, Dubai Fountain is one of the most popular tourist attractions in the region. It is one of the largest choreographed fountain systems in the world. You can enjoy the renowned performance that incorporates water, music, and lights. The fountain jet rhythms are programmed to a variety of music, including classical, Arabic, and modern pop melodies. Visit the park in the evenings to witness this mesmerizing performance. The coordinated water movements produce an amazing spectacle that will keep you coming back to the spot.
Wings of Mexico
The Wings of Mexico is a popular structure in Burj Park. This sculpture stands in front of the mighty Burj Khalifa. This sculpture was specially crafted for the park by a Mexican artist named Jorge Marin, popular for his unique style of Mexican figurative art. Wings of Mexico symbolizes the boundless possibilities of human connection and creativity. The Burj Khalifa serves as the perfect backdrop for Wings of Mexico creating a breath-taking Instagrammable spot for photographs and memories in Dubai. Copies of 'Wings of Mexico' sculptures are installed in various parts of the world including cities like Los Angeles, Singapore, Nagoya, Madrid, and Berlin. Burj Park is also home to various other art installations like three-finger scultpure and dandelions.
Lake Ride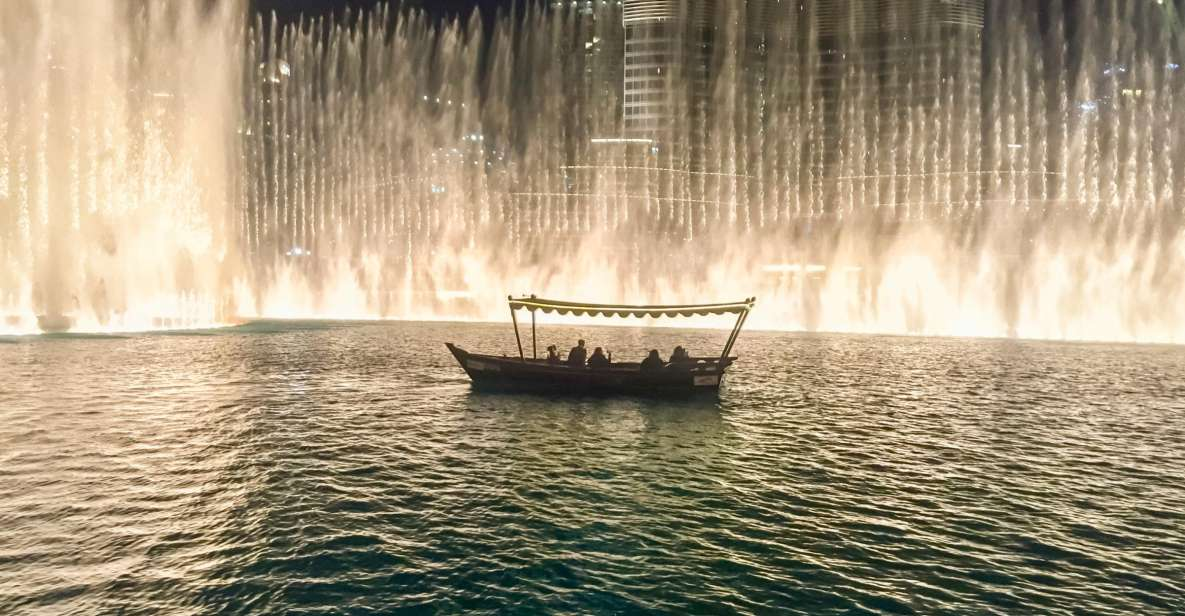 While at the Burj Park, embark on a traditional abra boat to move around the Burj Lake. This abra at Burj Park is eco-friendly and has an electrical engine. The ride features a fascinating fountain performance, a view of popular skyscrapers like Burj Khalifa, and the surrounding neighborhood. The 30-minute traditional abra ride along Burj Lake is one of the best experiences in Downtown Dubai. You will also have a close-up of Souk Al Bahar and the Palace Downtown Hotel.
Boat timings: 10 am to 11:30 pm
Ticket pricing: From AED68
Cycling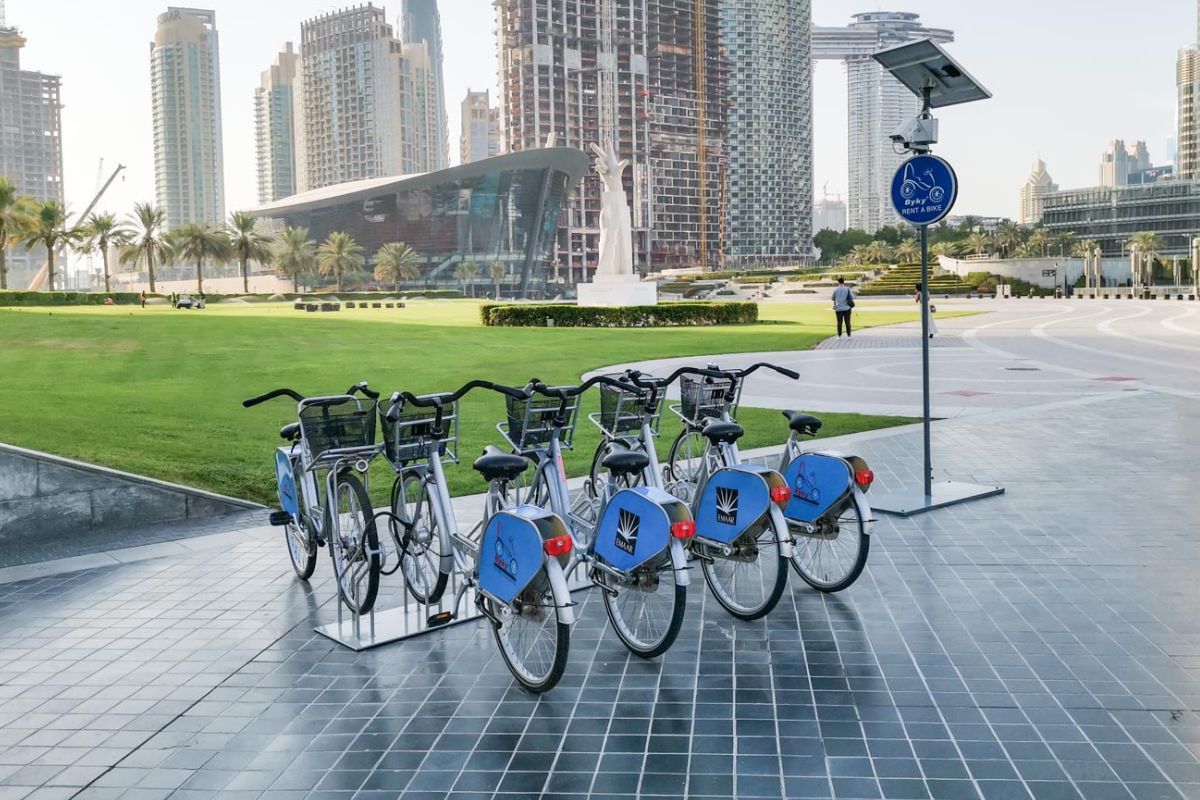 Burj Park Dubai offers a great opportunity for those who want to have a unique experience of cycling around with exceptional views of popular attractions in Dubai. The bicycle rentals at the park will offer you bicycles for rent which you can take around to see the park. The bike rental service in Burj Park, called Byky, is similar to the ones in London and other European cities. It is a unique way of moving around Downtown Dubai and visiting famous places like the Burj Khalifa, Souk Al Bahar, and the Dubai Mall.
Pricing for Byky Bicycles:
AED 15 for 30 minutes
AED 80 for 24 hours
Fun Events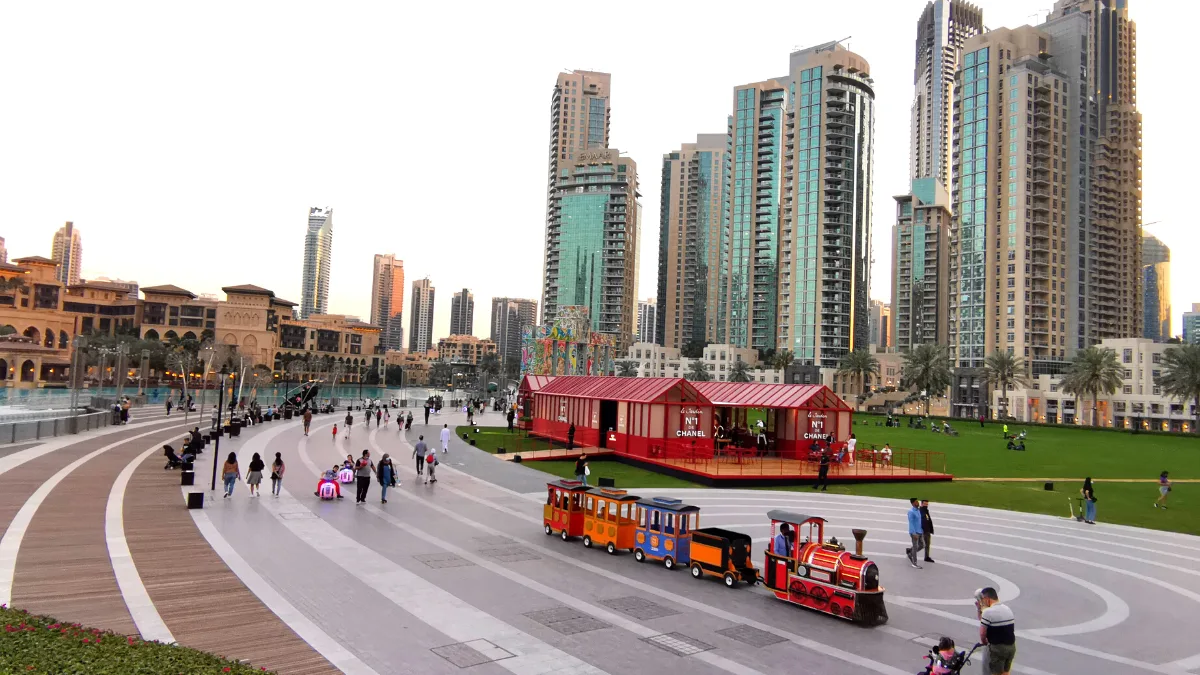 Burj Park hosts various events throughout the year. Market Outside The Box is the most anticipated event happening at Burj Park during the winter. This event features various vendors selling handmade products, souvenirs, and more. Various carnivals and pop-ups can also be seen around different time of the year.
Picnic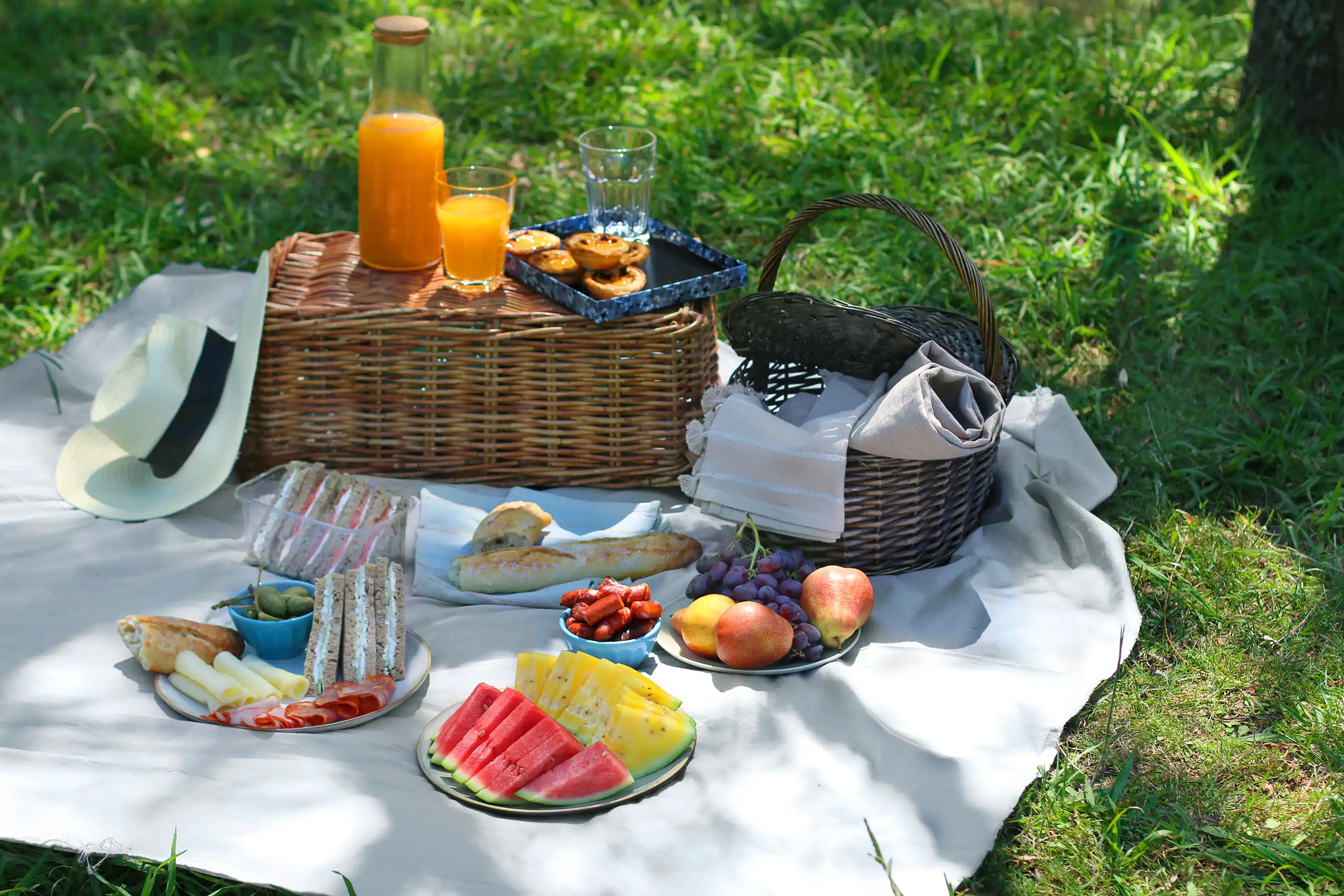 The Burj Park in Dubai is a great picnic spot in Dubai. The lush green grounds at the park will serve as a mini-playground for the kids to play around. You can buy delicious bites from the nearby eateries or food trucks at the park and enjoy a great evening at the park. You will surely have a great picnic time at the park with wonderful views of surrounding buildings, Burj Lake, and the Dubai Fountain.
Dining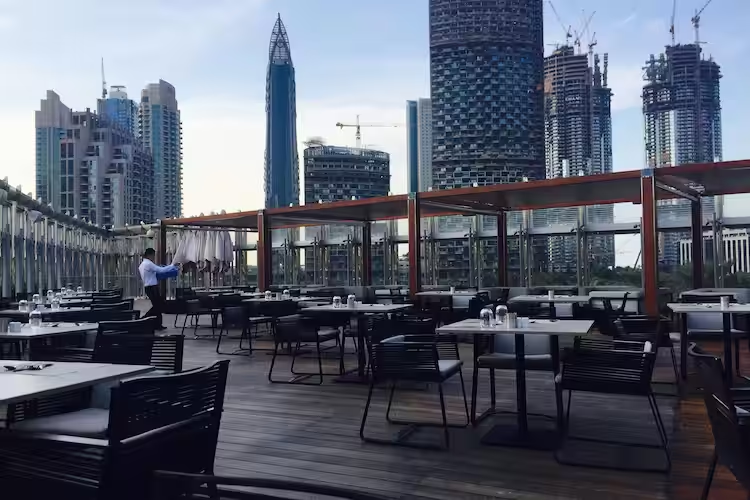 Burj Park has many restaurants in near proximity. These restaurants serve everything from fast food to fine-dining experiences. Some of the restaurants also offer outdoor seating. The al fresco eateries near Burj Park offer exceptional views of Burj Khalifa and the fountain. Middle Eastern, Levant, and Italian are some of the popular cuisines served at restaurants near Burj Park. Some of the highly-rated restaurants you can check out near Burj Park are:
· The Burj Club
· Shakespeare & Co.
· Abd El Wahab
· 3BK
· Somewhere
· Fuego
· Kanpai
· Armani Amal
· Vietnamese Foodies
· Table Otto
Dubai Mall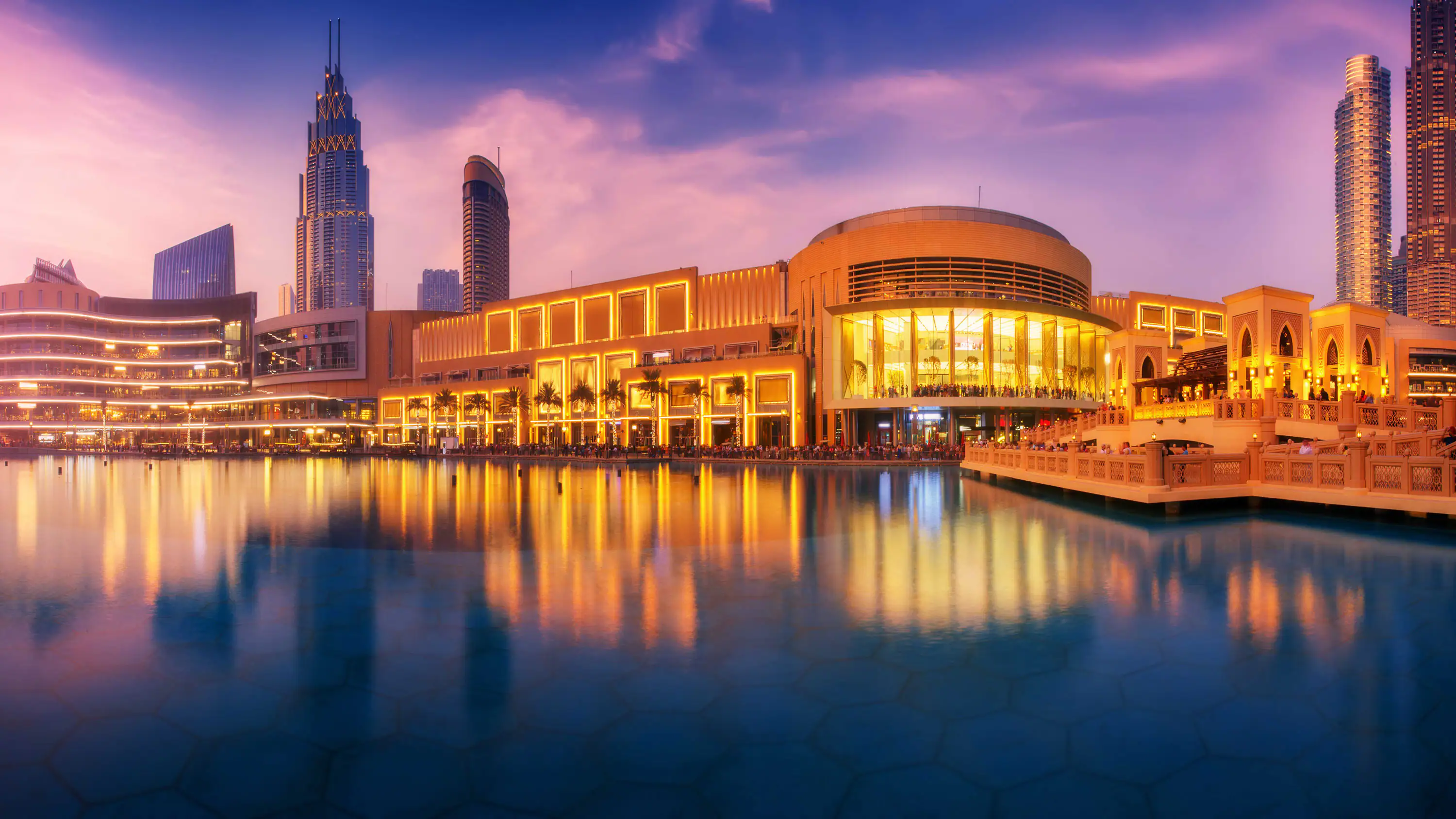 Dubai Mall is very close to Burj Park and is a must-visit destination in Dubai. Dubai Mall is one of the largest shopping malls in the world. This popular shopping mall in Dubai offers an extraordinary range of retail, dining, and entertainment experiences. Dubai Mall is home to over 1,300 stores and spans over 502,000 square meters. The mall features an impressive selection of luxury brands, international fashion retailers, electronics, home decor, and more. Many exclusive products and the latest trends in fashion, technology, and more can be found inside the mall. You can also bag great deals at retail stores inside the mall. The mall is also home to Dubai Aquarium & Underwater Zoo which houses a large collection of aquatic fauna. There are many popular restaurants and eateries inside Dubai Mall where you can eat a variety of yummy dishes and desserts.
Nearby attractions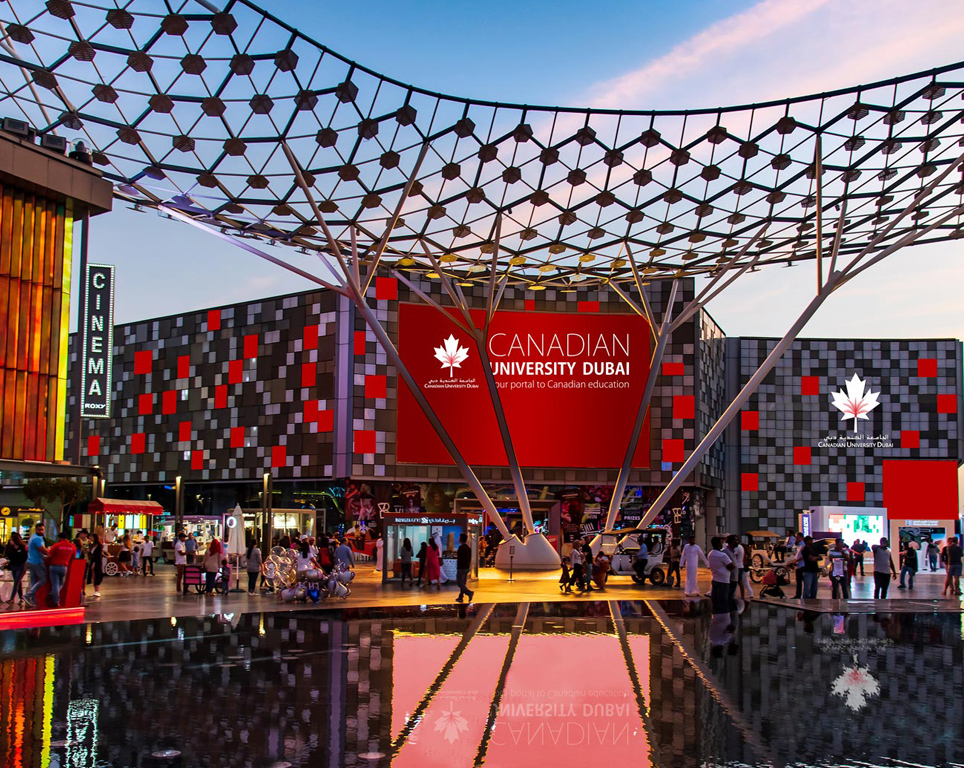 Burj Park is located in a very happening neighborhood in Dubai. Therefore, you can visit multiple attractions while visiting Burj Park. There are many touristy places near Burj Park which are just a few minutes drive from the park. You can book a ticket to the At The Top observatory to enjoy a bird's eye view of Dubai. Souk Al Bahar is a traditional Arabian marketplace that features a charming ambiance with shops offering jewelry, fashion, handicrafts, and a wide selection of dining establishments. Some of the must-visit places near Burj Park are City Walk Dubai, Sky Views Observatory, Green Planet, Dubai Water Canal, Dubai Design District, and Dubai Bowling Centre. Popular restaurants like CZN Burak are just a few minutes away from Burj Park.
Opening Hours of Burj Park by Emaar
The Burj Park is open to the public 24/7. However, the events hosted at Burj Park will have specific operational hours.
Location of Burj Park by Emaar
Burj Park is conveniently located in the heart of Downtown Dubai on a small island next to Burj Lake, also known as Dubai Fountain Lake. The park is in close proximity to major landmarks such as the Burj Khalifa, The Dubai Mall, and others. Its central location makes it easily accessible for both residents and visitors to enjoy its beautiful surroundings and attractions.
How to reach Burj Park by Emaar
Burj Park is easily accessible via Sheikh Zayed Road/E11. If you are planning to travel by Dubai Metro, then take the red line and get down at Burj Khalifa/Dubai Mall metro station and walk to the park. There are also several RTA buses that take you to the park. Visit RTA Journey Planner to know which bus to take from your desired location.
Also read: