Three of the reserves are listed as wetlands of international significance under the Ramsar Convention.
The Dubai Municipality has launched a digital platform that displays all relevant information and services offered at the emirate's nature reserves. Dubai's natural reserves cover a total area of​​ 1,297sqkm and account for 31 per cent of the city's total area.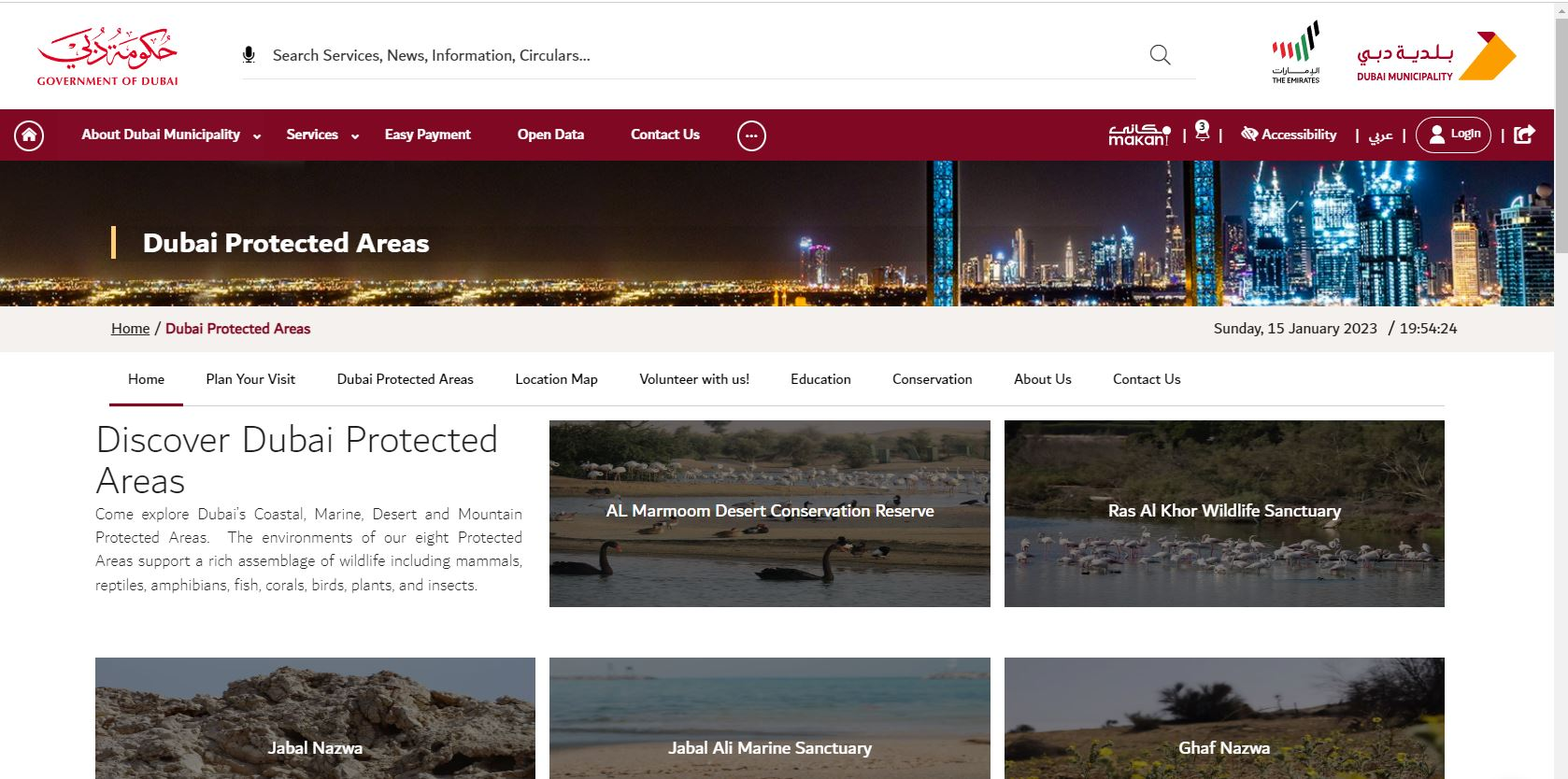 The new platform (https://www.dm.gov.ae/dubai-protected-areas/) is a one-stop shop for all you need to know about Dubai's eight designated natural reserves:
Three of the reserves – Ras Al Khor Wildlife Sanctuary, Jebel Ali Wildlife Sanctuary, and Hatta Mountain Reserve – are listed as wetlands of international significance under the Ramsar Convention.
The reserves are home to an array of wildlife, including 342 species of birds, 46 species of mammals, 51 species of reptiles, 315 species of plants, 188 species of fish, and 582 species of invertebrates.
The new system offers a comprehensive overview of each reserve, including information on its type, overall area, legal framework, cultural significance, the wildlife, and natural habitats it contains, along with the activities offered.
It offers all the information required to visit these reserves, including visiting hours and instructions, safety precautions, local weather forecasts, a map of the reserves' locations in Dubai for easy access, and the option to take virtual 360-degree tours.
The platform displays everything that Dubai Municipality offers in terms of environmental education within these natural reserves, including activities for visitors, students, and teachers, along with workshops, lectures, and other educational activities. Visitors can schedule tours with reserve guides to explore the destinations and their biodiversity.
It highlights the initiatives and programmes run by the Dubai Municipality to preserve the environment in these reserves. These include programmes to manage natural habitats, monitor water quality in the natural reserves, analysis of seaweed, and wildlife management through programs like birdwatching, satellite wildlife tracking, and bird recording software.
News Source: Khaleej Times