Residents have a variety of options to stay occupied, ranging from enhancing their golfing abilities to experiencing rainforest camping.
As temperatures rise, outdoor activities become limited, but Dubai offers an abundance of indoor entertainment for the summer season. Residents and tourists can engage in various activities, such as enhancing their golfing skills, rainforest camping, and experiencing thrilling rides on one of the tallest rollercoasters.
Here is a list of seven indoor activities that individuals can enjoy in Dubai during the summer.
Club Lab Golf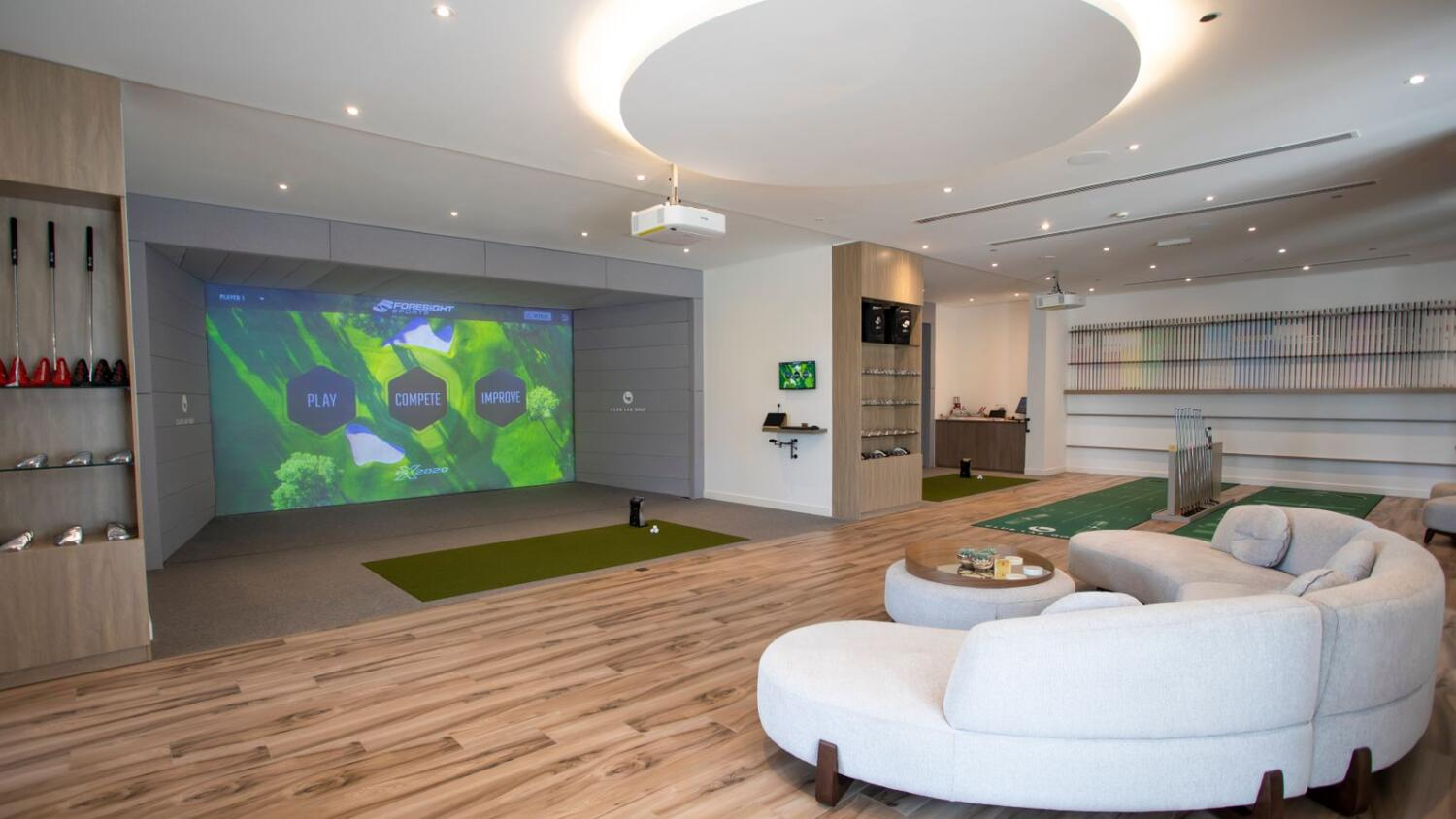 Club Lab Golf offers a fully equipped laboratory with advanced practice bays designed for both experienced golfers and beginners. Utilizing cutting-edge technology, such as swing speed measurement, club angle analysis, and stance width assessment, the state-of-the-art machines at Club Lab Golf provide a comprehensive evaluation of a player's performance. With the guidance of an on-site golf coach and access to virtual experiences, there is no superior method to enhance your golfing abilities.
Dubai Sports World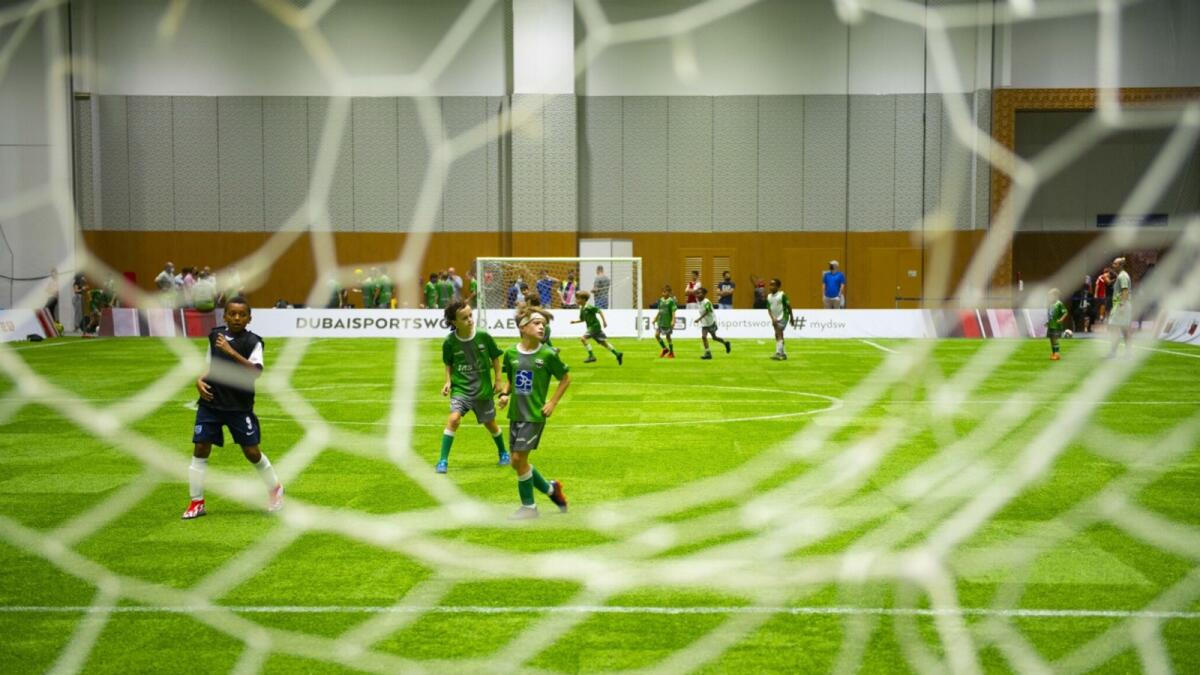 If you're not into golf but still interested in exploring different sports, you'll be pleased to know that the largest indoor sports facility in the country has recently opened at Dubai World Trade Center (DWTC). This venue offers a diverse range of options, including pickleball, badminton, and football, allowing visitors to choose from 9 sports played across 42 courts. Moreover, DSW also features a gym, a private studio, and various complimentary activities, making it an ideal destination for families seeking a respite from the scorching summer weather.
TEP Factor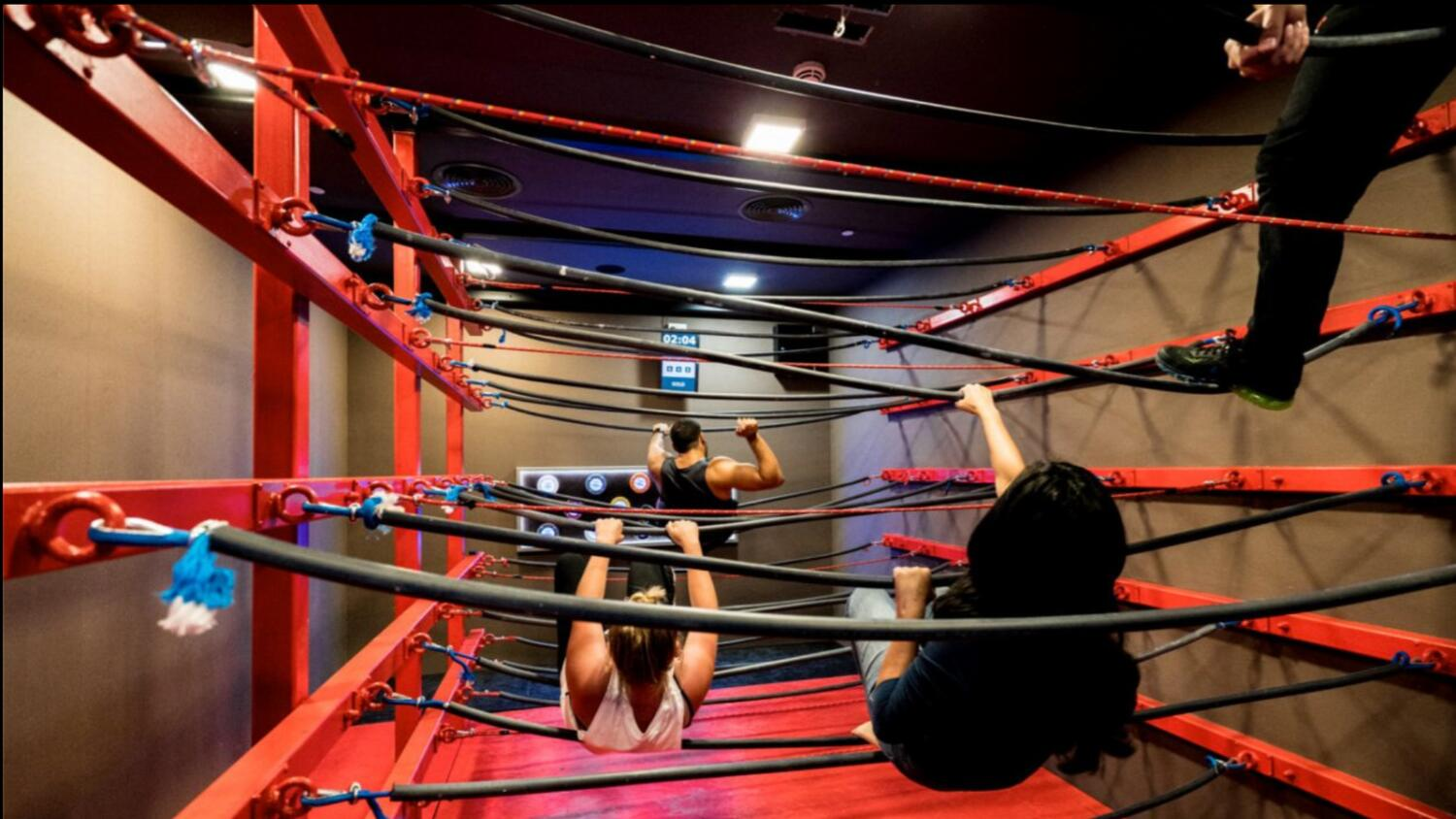 For those who seek thrilling adventures, Tep Factor provides an exhilarating experience that will leave a lasting impression. Situated in the vibrant JBR area, this attraction invites teams of 2-6 individuals to embark on an unforgettable journey inside a cave. By working together to overcome challenges, participants have the opportunity to win exciting prizes. The tasks range from traversing a rolling drum to navigating a series of rope obstacles, with a total of 16 challenges to conquer, each varying in complexity. Gathering clues along the way allows access to 4 additional bonus challenges, leading to the ultimate goal of reaching the Final Chest. Whether you're enjoying this experience with family or friends, it promises to be a perfect opportunity for bonding and creating lasting memories.
Motiongate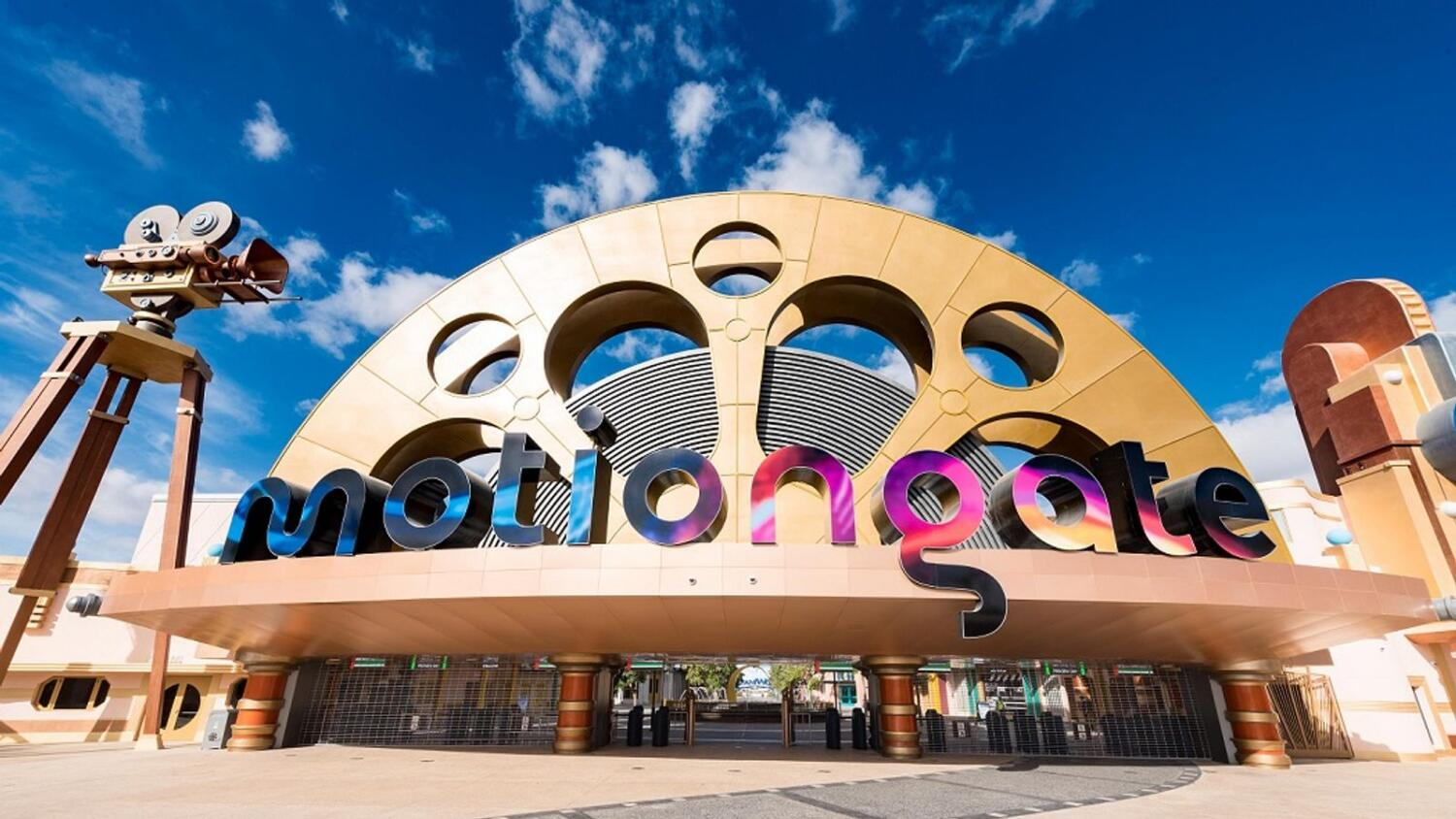 Experience an abundance of summer joy at Motiongate, the largest theme park in the region that draws inspiration from Hollywood. Whether your desire is to meet beloved characters from Madagascar and Shrek, embark on thrilling indoor roller coaster rides, or be captivated by the breathtaking acrobatics and dazzling visual effects of the immersive 'Illuminate' live show at the Hollywood Theatre, Motiongate offers something for everyone. Moreover, there's an ongoing flash sale that grants visitors a 20% discount on annual passes until June 18, adding an extra incentive to enjoy all the park has to offer.
Ice Skating
What could be more refreshing than beating the summer heat by gliding across an ice-skating rink? It's also an ideal opportunity for individuals to learn a new skill. Whether you're seeking casual enjoyment or aiming to develop intricate figure skating techniques, residents in the UAE have a variety of rinks to select from. Options range from the expansive Olympic-sized Dubai Ice Rink located at Dubai Mall to the one at Al Nasr Leisureland, as well as the smaller rink at Hyatt Regency Galleria. With numerous choices available, there's a perfect ice-skating destination for everyone's preference.
Rain Forest Camping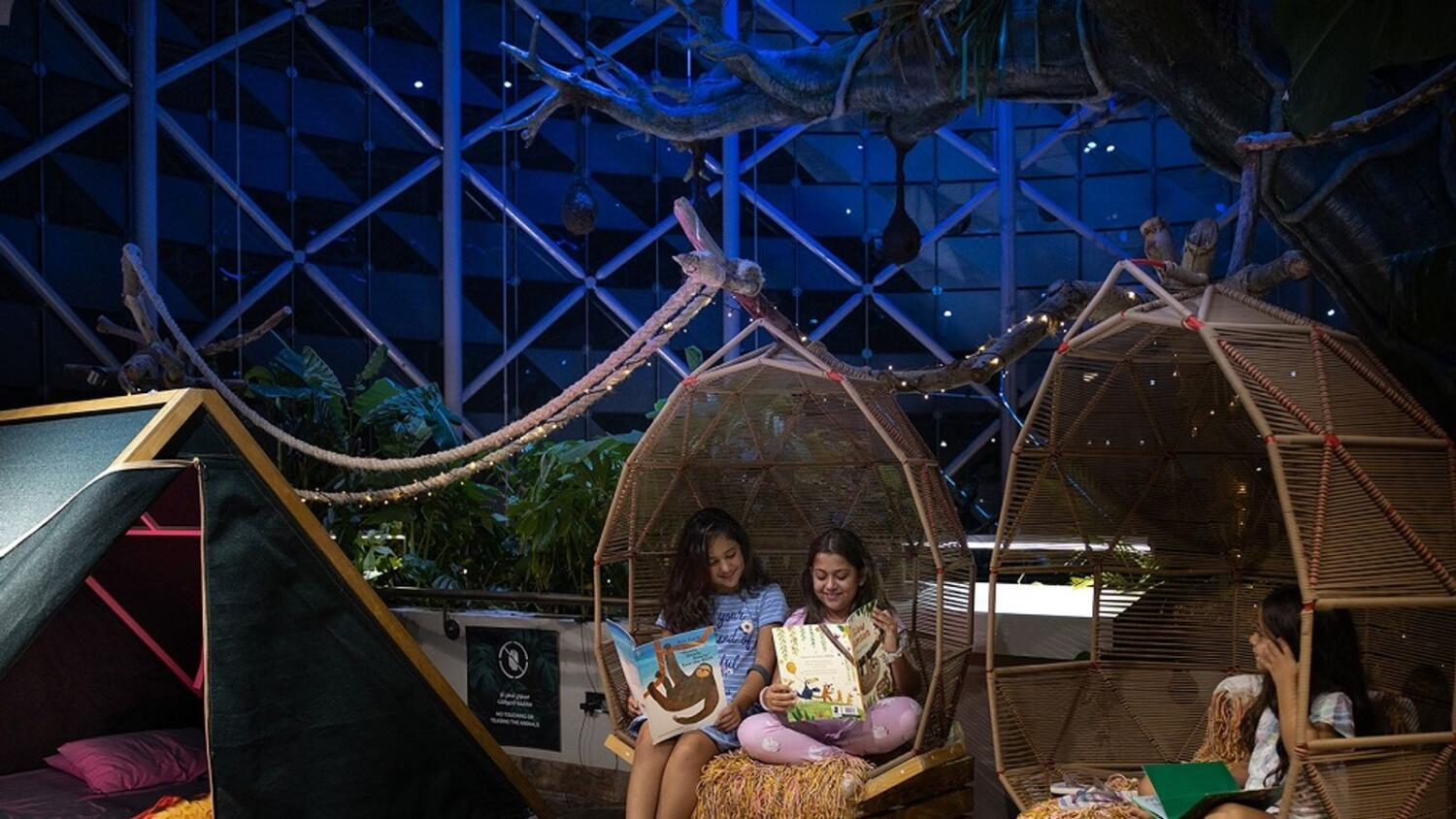 If you find yourself in Dubai during the summer and longing for nature and outdoor activities, a great place to visit is Green Planet. This unique destination houses a wide variety of plants and animals across four levels. For an unforgettable experience, you can partake in their camping adventure that starts at 7pm. You'll have the opportunity to spend the night in tents located in the center of the tropical biodome. During your stay, you can indulge in a delicious meal, watch captivating wildlife documentaries, and enjoy toasting marshmallows around a cozy campfire. To add to the excitement, a nourishing breakfast and an interactive animal feeding session are also included in this remarkable experience.
Storm Coaster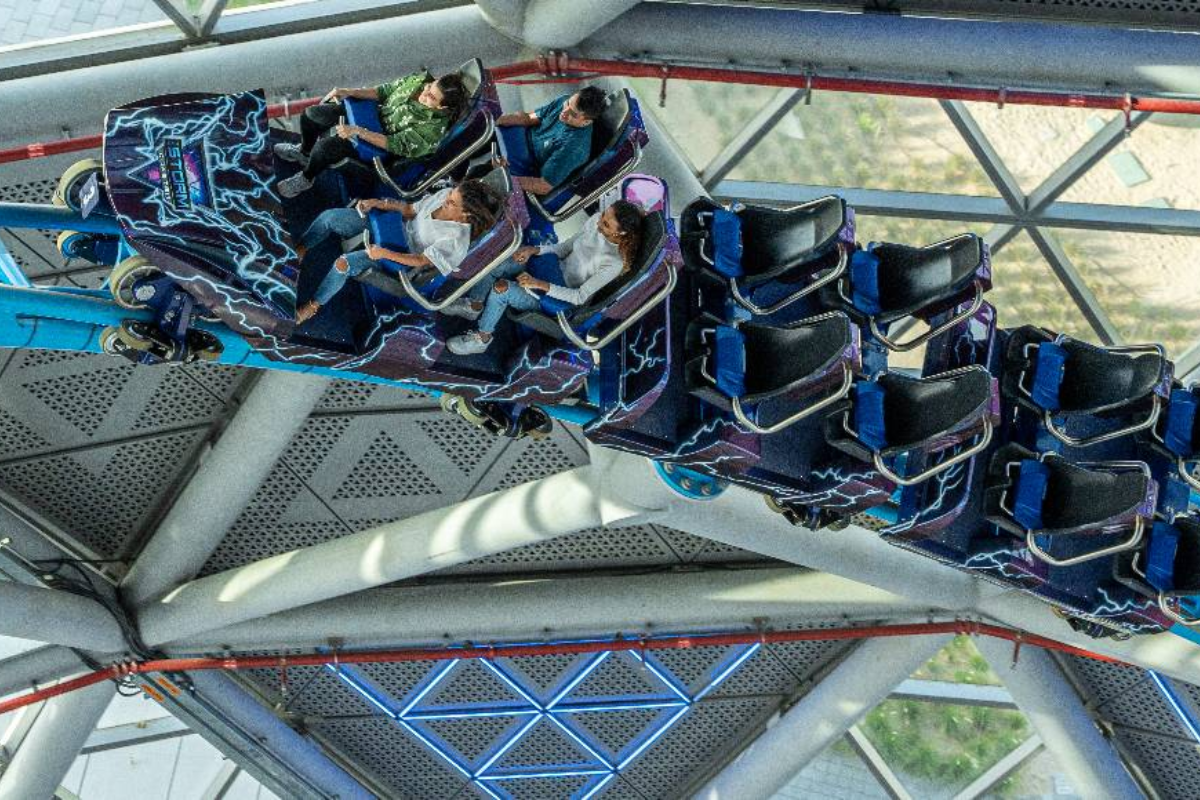 If you're a fan of roller coasters, then you absolutely shouldn't miss out on the chance to ride the world's fastest indoor roller coaster in Dubai this summer. Situated in Dubai Hills Mall, the Storm Coaster offers an exhilarating experience that should be at the very top of your must-do list. This incredible coaster launches riders into a completely vertical ascent, propelling them over 50 meters up within the building. With its exhilarating twists, turns, and dives, the Storm Coaster delivers a thrilling and immersive adventure that showcases the cutting-edge of modern roller coaster technology.
News Source: Khaleej Times