Air taxis are expected to start operating in Dubai by 2026, which will make the emirate the first city in the world to have a fully developed network of vertiports.
The futuristic design of the vertiport terminal, which will be located near Dubai International Airport (DXB), was unveiled by Foster + Partners, an architectural, engineering and integrated design company, and Skyports Infrastructure, a vertiport technology operator and designer. The infrastructure will be used by air taxis and electric vertical take-off and landing (eVTOL) aircraft to transport people.
His Highness Sheikh Mohammed bin Rashid Al Maktoum, Vice-President and Prime Minister of the UAE and Ruler of Dubai, first announced the project at the World Government Summit 2023. In preparation for the official launch of air taxis, a number of companies worldwide have conducted flying car tests in Dubai over the past year. Xpeng, a Chinese technology and electric vehicle manufacturer, successfully carried out the first public flight of its X2 flying car in February this year at the Gitex Technology Week.
Sheikh Mohammed had stated in February that air taxis would commence operations in three years, making Dubai the first city in the world with a fully developed network of vertiports. The Roads and Transport Authority (RTA) in Dubai is collaborating with Skyports Infrastructure and Joby Aviation to develop and design the infrastructure for air taxis and eVTOL before their operations commence in 2026.
The infrastructure will connect Dubai airport, Downtown, Palm Jumeirah, and Dubai Marina, according to the initial plan, with eVTOL integrated into Dubai's existing transportation network, such as the Metro network and Dubai International Airport.
The vertiport terminal will be situated on an elevated deck to facilitate aircraft take-off and landing, and Foster + Partners has shared images of the building wrapping around the airfield, connecting the arrival and departure lounges, and offering spectacular views of the aircraft and the city beyond.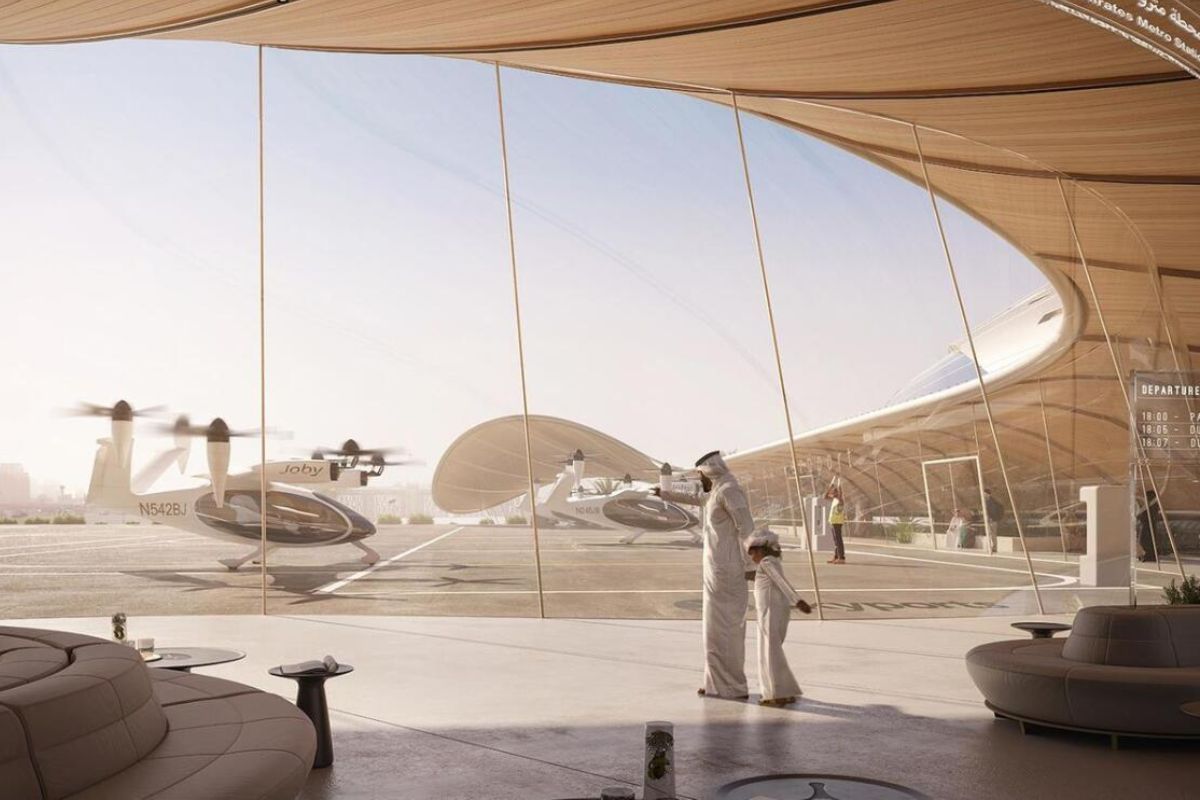 The building's façade corresponds with the adjacent metro station, and its edges are softened with green landscaping, while the interior spaces are designed with a refined palette of warm, natural materials to create a comfortable and serene environment.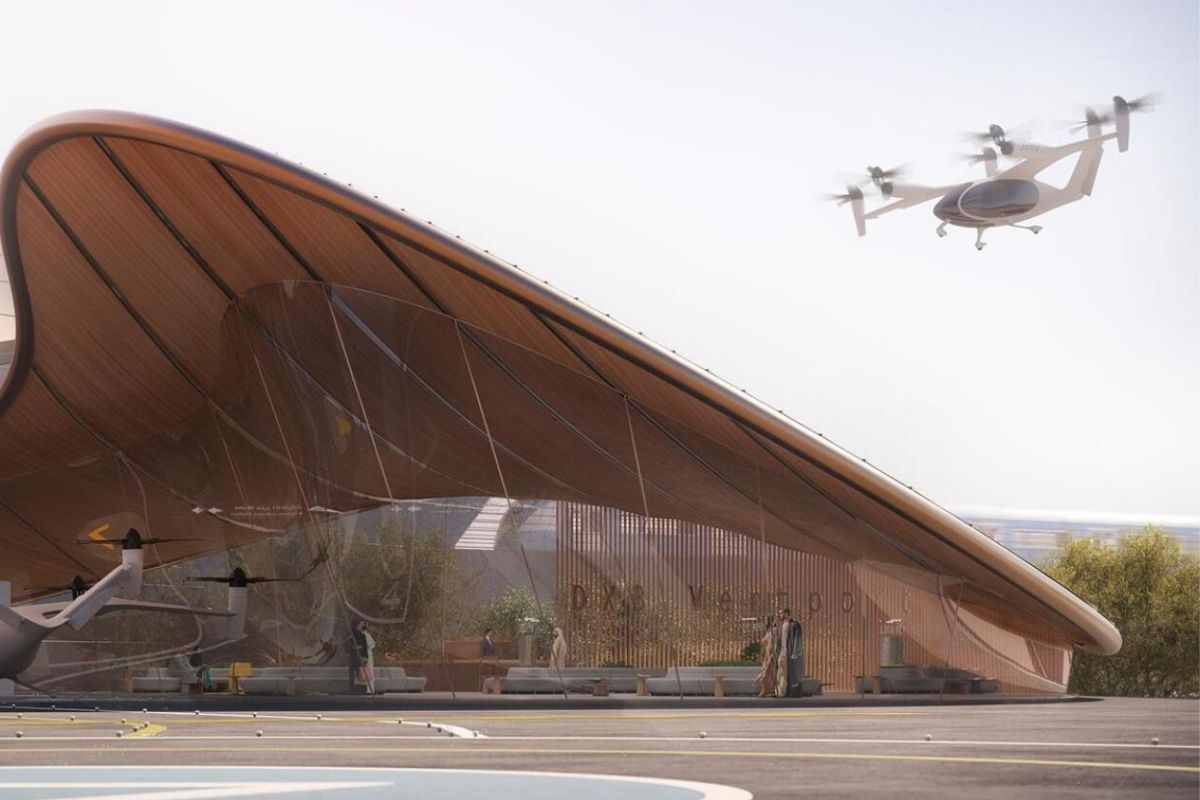 "We are delighted to have developed a vertiport concept, which will transform the way people travel in Dubai. The conceptual vertiport connects with Dubai International Airport and the Dubai Metro, to provide seamless, sustainable travel across the city for international and domestic passengers,"
said David Summerfield, head of studio, Foster + Partners.
With the official launch of air taxis in 2026, the UAE is on the cusp of another breakthrough in its transportation sector, and the infrastructure's futuristic design has already caught the attention of many worldwide.