Have you ever tried playing Pickleball? If not, this year you'll have the opportunity to do so at Dubai Sports World (DSW), the largest indoor summer sporting venue in the city. Located at Dubai's World Trade Centre, DSW has officially opened its doors, offering a range of exciting activities.
Celebrating its 13th year, DSW promises a summer edition filled with sports and fun that will span over 100 days. With an expanded number of courts, including 42 in total, and covering an impressive area of over 300,000 square feet, the facility offers ample space for various sports and activities.
Pickleball, a unique sport that combines elements of tennis, badminton, and table tennis, will be one of the nine sports available for UAE residents to enjoy at DSW. Whether you're a beginner or an experienced athlete, DSW welcomes sports enthusiasts of all ages to take part in the sporting challenges and make the most of the free activities offered.
Get ready to embrace an active and enjoyable summer at Dubai Sports World!
Exciting New Additions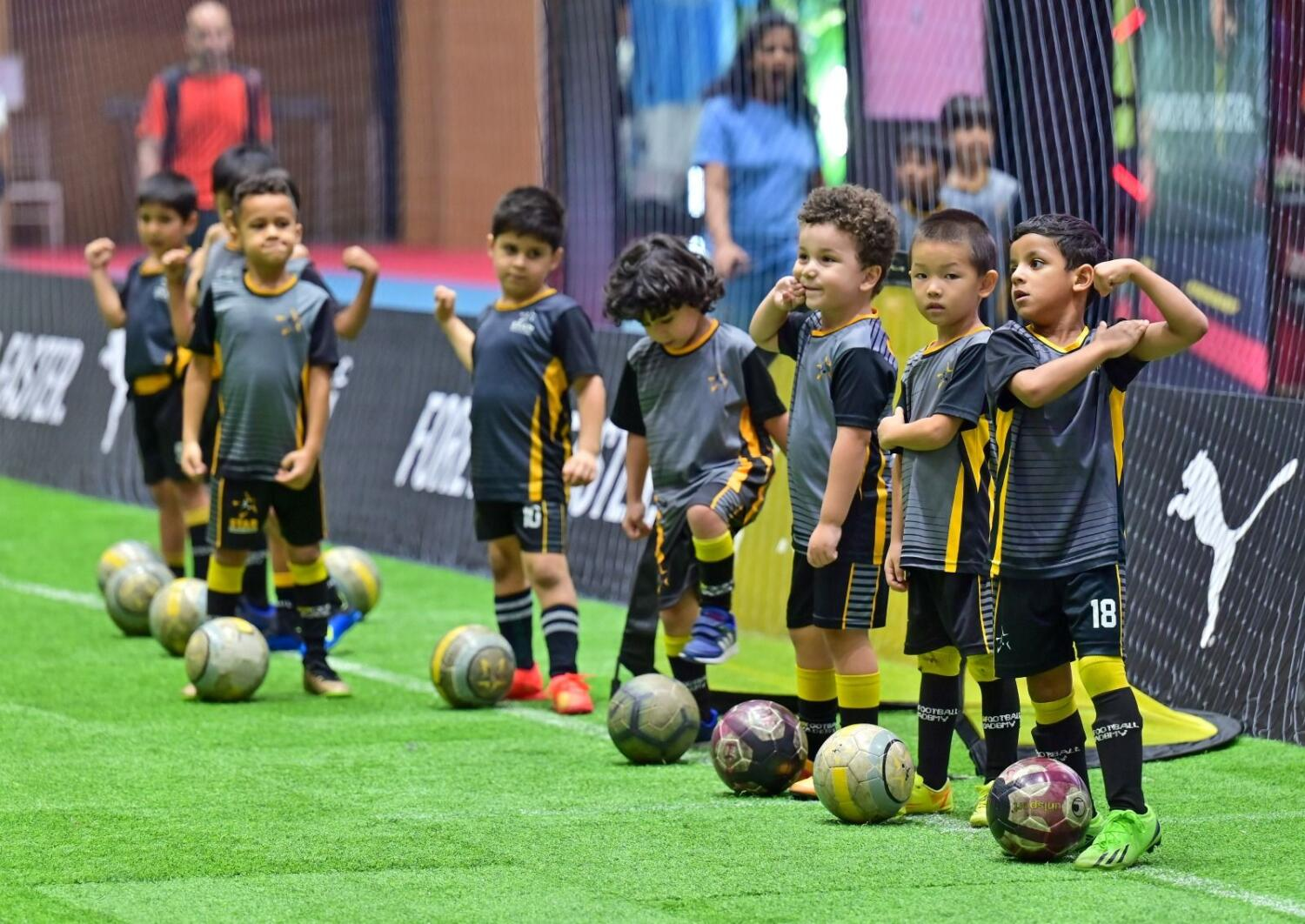 In addition to introducing pickleball as a new sport this year, Dubai Sports World (DSW) will provide a fully-equipped gym for fitness enthusiasts. To cater to different workout preferences, there will be a new enclosed private fitness studio with a capacity for 40 people, offering pay-as-you-go classes such as Zumba, martial arts, and circuit training. On June 18th, DSW will also join in the celebration of World Yoga Day.
Starting from June 15, DSW will offer exciting new additions, including Dubai Kids World, a dedicated area with engaging activities for children. This section will feature soft play structures, slides, and ball pits, ensuring that the little ones have a great time. Moreover, the whole family can enjoy a range of free fun activities, including retro video games, arm wrestling, giant Jenga, and mini golf.
Furthermore, DSW will host 12 academies that will organize summer camps within the facility. To kick off the summer season, these academies will come together for an Open Day on June 10. Youngsters aged three and above will have the opportunity to explore and try out various new sports during this event.
A Message from Dubai: Sports and Fitness Thrive All Year Round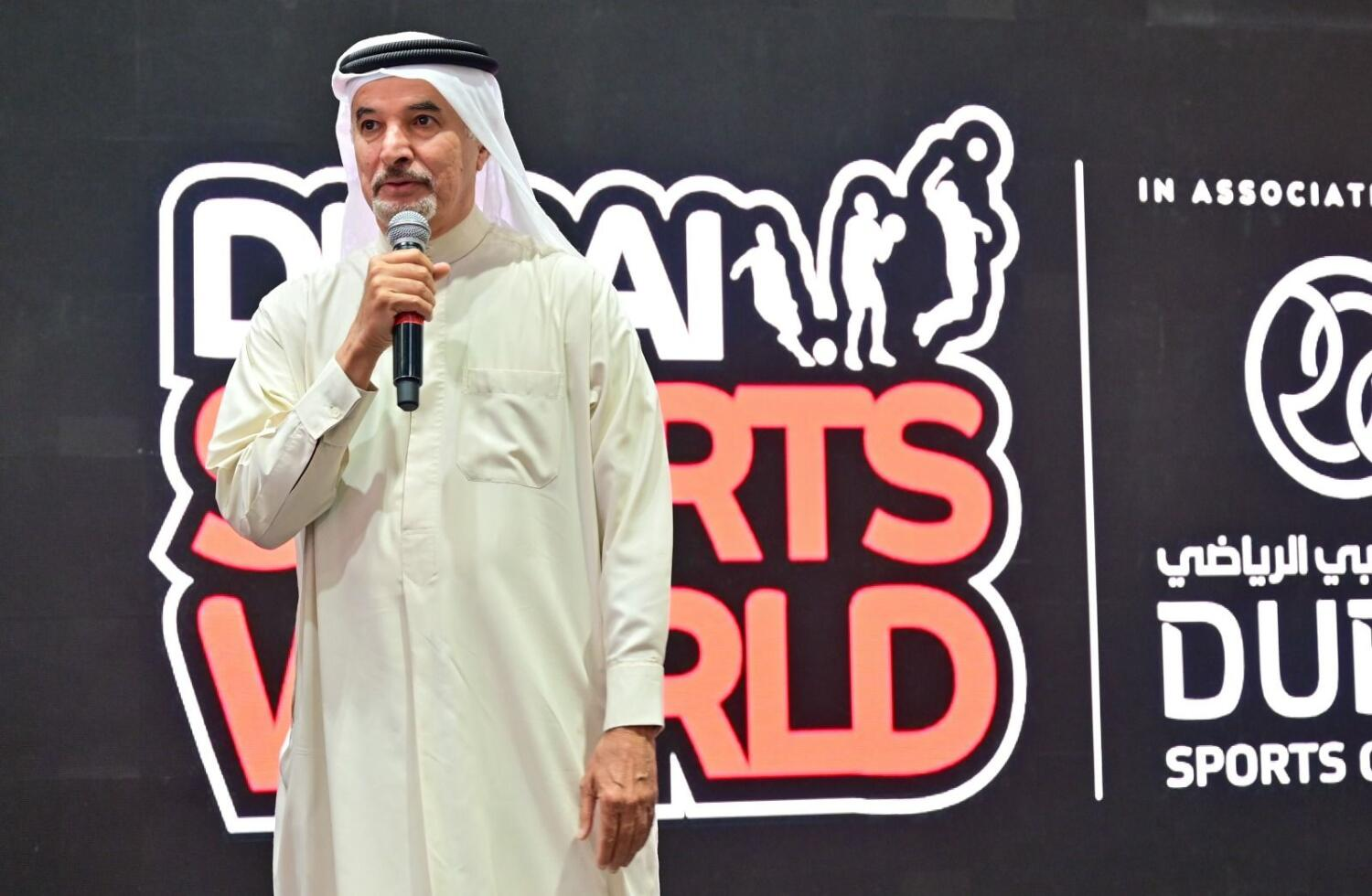 Saeed Hareb, the secretary general of Dubai Sports Council, highlighted the ongoing success of Dubai Sports World (DSW) as a testament to the city's commitment to year-round sports and fitness.
Hareb emphasized that Dubai remains open for sporting activities, whether it's through initiatives like the Dubai Fitness Challenge or indoor events like DSW. The diversity of participants from various nationalities reflects the development of a vibrant community of fitness enthusiasts in the city.
To enhance the overall experience, DSW will introduce the Weekend Vibes program, featuring carnival games, live music, entertaining performances, and engaging activities for kids. Additionally, visitors can explore a pop-up market showcasing locally produced goods from across the UAE.
Dubai Sports World is held daily at Za'abeel Halls 2-6 from 8 am to 12 midnight. Attendees can choose between seasonal membership options or convenient pay-as-you-go packages.
DUBAI SPORTS WORLD: Your Ultimate Summer Sporting Destination

Event Duration: June 1 to September 10, 2023
Location: Dubai World Trade Centre (DWTC) - Za'abeel Halls 2, 3, 4, 5 & 6
Operating Hours: Open daily from 8 am to 12 am
Admission: All ages are welcome
Venue Size: Occupying a massive 300,000 square feet of space
Sports Offered: Enjoy a variety of 9 different sports
Pitches and Courts: A total of 42 well-equipped facilities are available
Academies: Choose from 12 professional academies
For More Information: Visit www.dubaisportsworld.ae
At Dubai Sports World, you can engage in thrilling activities across a range of courts and pitches, including:
17 badminton courts
8 table tennis tables
6 football pitches
3 basketball courts
2 padel courts
2 tennis courts
2 volleyball courts
1 cricket pitch
2 pickleball courts
News Source: Khaleej Times