From the iconic to the historic, our guide showcases the must-visit mosques in the UAE for both locals and tourists. Read on.
The United Arab Emirates is known for its beautiful architectural structures and Islamic heritage. Each year, the UAE competes with itself and creates the most fantastical architectural wonders that not only continue to stun the residents of the country but also attract flocks of tourists. Today, the UAE is home to approximately 4,900 mosques, each with its unique features and designs. Here are some of the most prominent mosques in the country.
Sheikh Zayed Grand Mosque, Abu Dhabi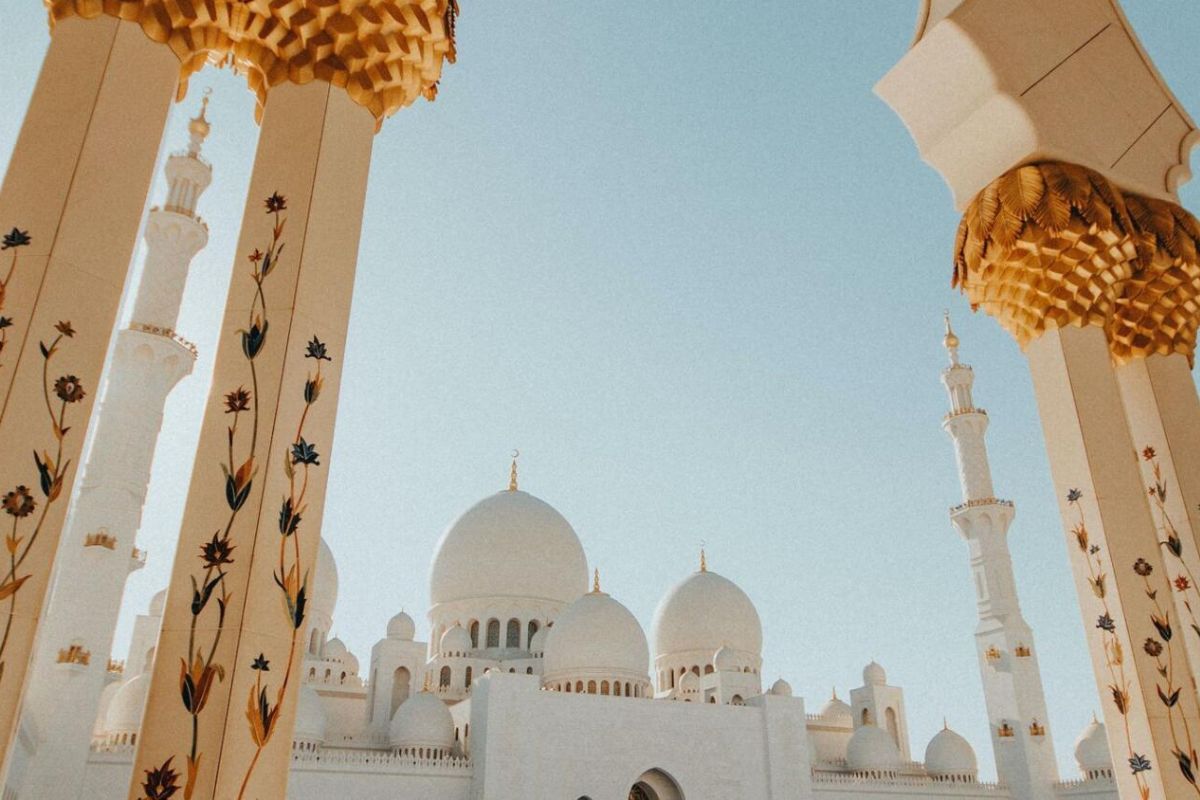 Without a doubt, the Sheikh Zayed Grand Mosque is top of this list. Inaugurated in 2007 in the capital city of Abu Dhabi, the Sheikh Zayed Grand Mosque truly lives up to its name. Named after the founding father of the UAE, the Late HH Sheikh Zayed bin Sultan Al Nahyan, this stunning mosque is known for its breathtaking architecture, with its white marble domes and minarets. It can accommodate over 40,000 worshippers and has 82 domes, over 1,000 columns, and 24-carat gold embossed chandeliers. Nearly 100,000 tonnes of Greek and Macedonian marble have gone into creating this majestic symbol of Islamic architecture that took more than 12 years to complete.
Al Badiyah Mosque, Fujairah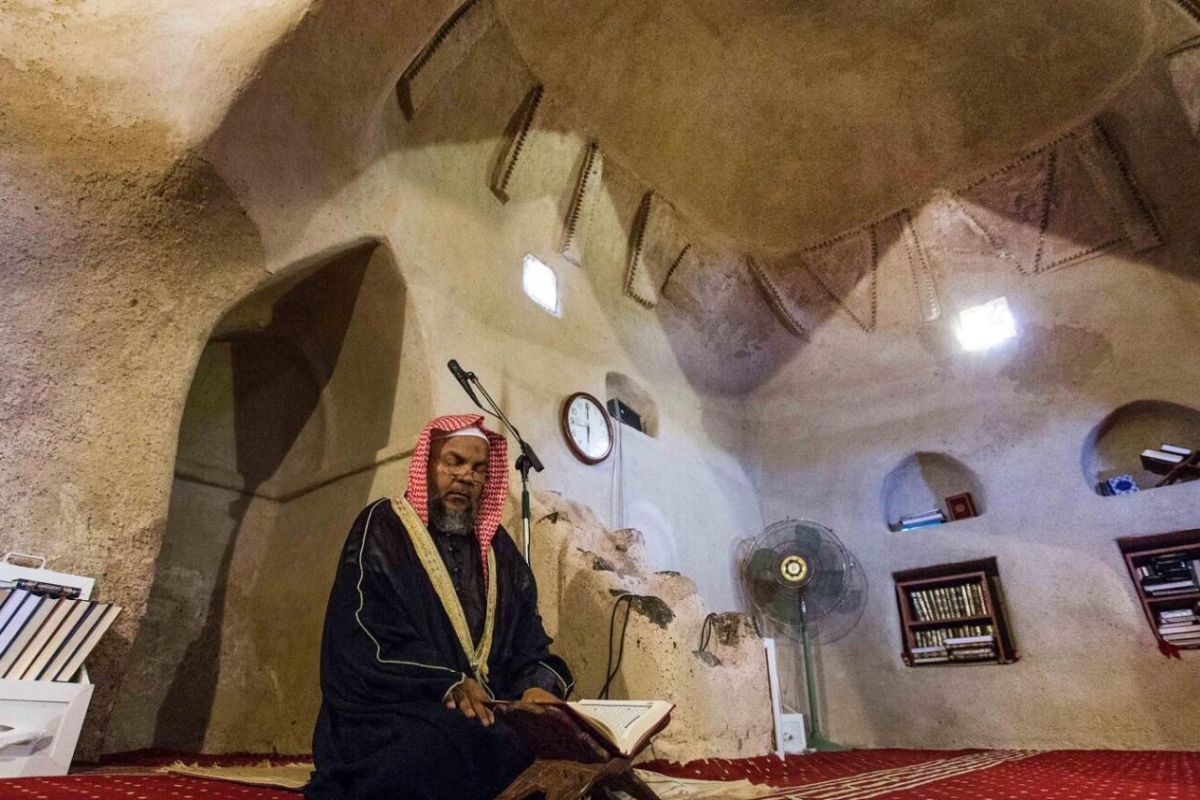 Al Badiyah Mosque, located in Fujairah, is famous more for its historical significance rather than its snazzy architecture. The true age of Al Badiyah mosque is uncertain, though it is estimated to have been built around the 15th century. It is today considered to be the oldest mosque in the UAE. The mosque's architecture is fairly simple; it has mud and brick walls and two simple watch towers. Even though it can only accommodate around 30 worshippers, Al Badiyah Mosque is worth the visit to get a glimpse into mosques of the past. It is simple, rudimentary, and true to history.
Jumeirah Mosque, Dubai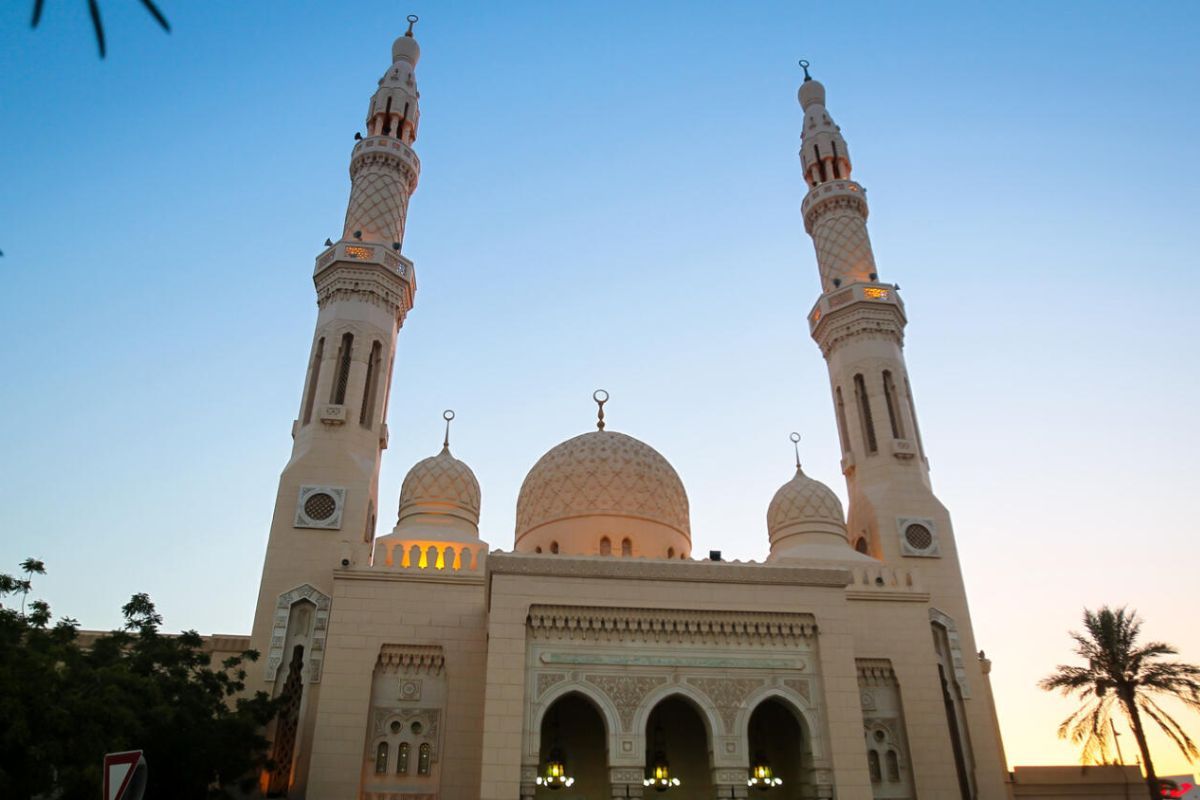 Made of white stone, imitating the medieval Fatimid tradition, the Jumeirah Mosque is a resplendent structure built in 1979 as a gift to HH Sheikh Mohammad bin Rashid Al Maktoum from the Late HH Sheikh Rashid bin Saeed Al Maktoum. The mosque's architecture combines traditional Islamic and modern design elements.
The best part of this mosque is that it operates under the 'Open Doors Open Minds' initiative put in place by the Sheikh Mohammed bin Rashid Al Maktoum Centre for Cultural Understanding (SMCCU). This means that apart from being a centre of worship, the Jumeirah mosque also opens its doors to people from all faiths -- and offers tours, presentations, and even tastings of traditional Islamic snacks (especially during the holy month of Ramadan) to those who are curious about Islamic traditions and rituals.
Grand Mosque, Sharjah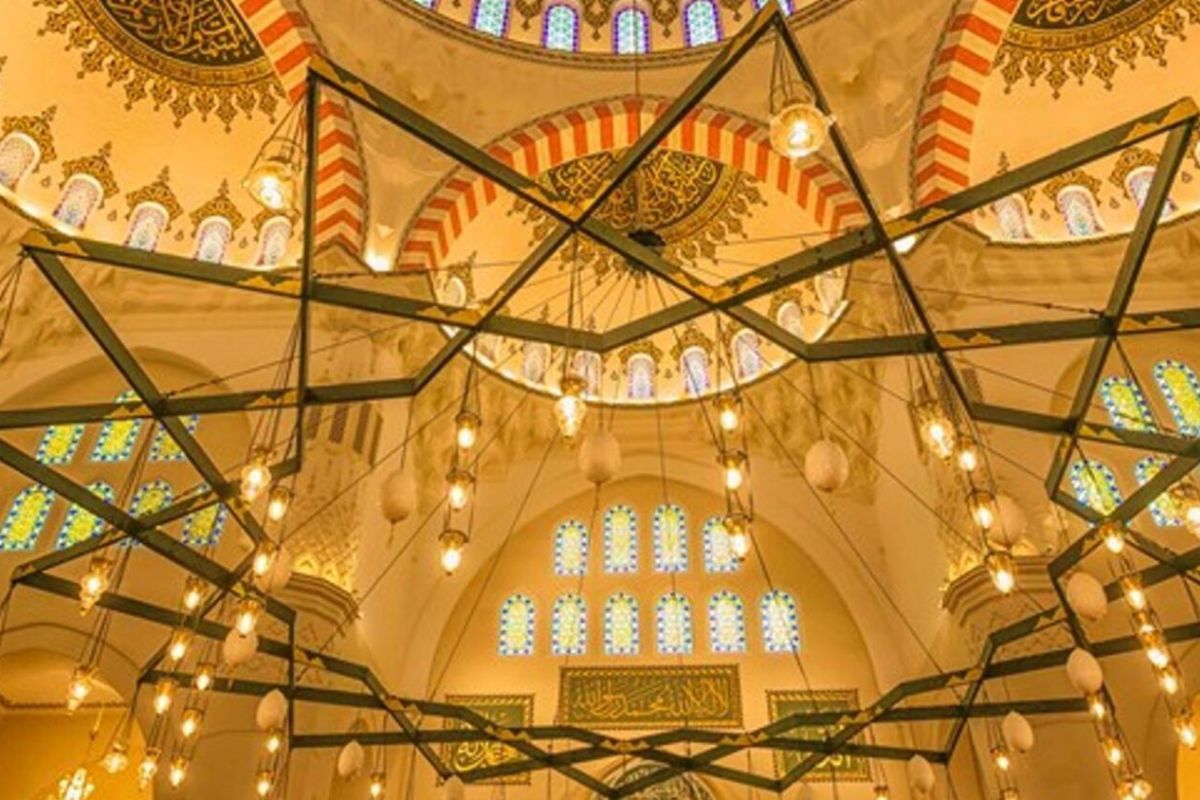 If you've ever passed through the Emirates and Maleha Road intersection in Sharjah, chances are that this dazzling mosque would have caught your attention. The Sharjah Grand Mosque is one of the largest mosques in the UAE, with its capacity to accommodate over 25,000 worshippers. Not only is the mosque done up in a distinct blend of traditional Ottoman-style architecture and modern stylistic elements, but it also has a rich collection of traditional Islamic manuscripts and books that visitors and worshippers could peruse through. It is both a treat to the eye as well as to the mind.
Al Noor Mosque, Sharjah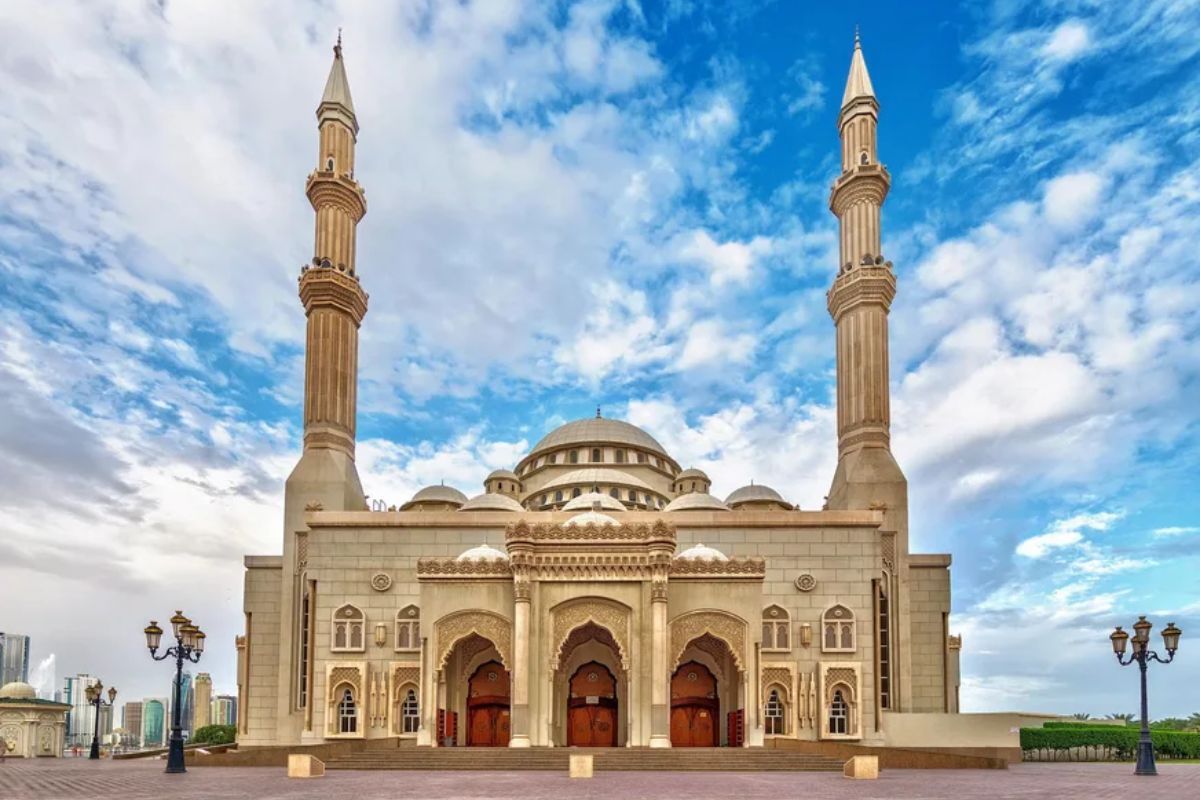 Literally translating to 'The Light', Al Noor Mosque is indeed a ray of light that makes the city of Sharjah shine. The mosque's design is inspired by a lovely blend of Ottoman and Andalusian architecture, with its distinctive blue and white tiles and incredible Arabic calligraphy. It is also situated just opposite Al Noor Island, wherein there are beautiful butterfly gardens and art installations. Al Noor Mosque can accommodate over 2,000 worshippers and offers a scenic view of the Khalid Lagoon.
The UAE is home to several beautiful mosques, many of which that has opened their doors to the general public to enable them to get a taste of the Islamic faith and a glimpse into the incredible architectural wonders of the past. These mosques have been functioning as places of worship for decades and attract enamoured tourists from across the world.
News Source: Khaleej Times