For its Silver Jubilee Season, Global Village brings back the VIP Pack full of offerings like never before. VIP Packs are on sale now and exclusively available online at tickets.virginmegastore.me.
Choose your VIP experience
Designed to enhance your Global Village experience, the Silver Jubilee VIP Packs include VIP Parking Access, a Limited Edition Silver Jubilee Souvenir, Brand New In-Park Privileges and much more…
Virgin Megastore Exclusive Partner
Global Village has partnered with Virgin Megastore to provide its visitors with the best online shopping experience for your VIP packs. Available from October 3rd 2020, you can purchase up to 8 Platinum, Gold or Silver VIP packs exclusively at tickets.virginmegastore.me. Your VIP packs will be delivered to you wherever you are in the UAE.
Get the Red Carpet Treatment
You don't have to be a celebrity to experience Global Village like a star. Global Village rolls out the red carpet for you with a whole world of exclusive privileges.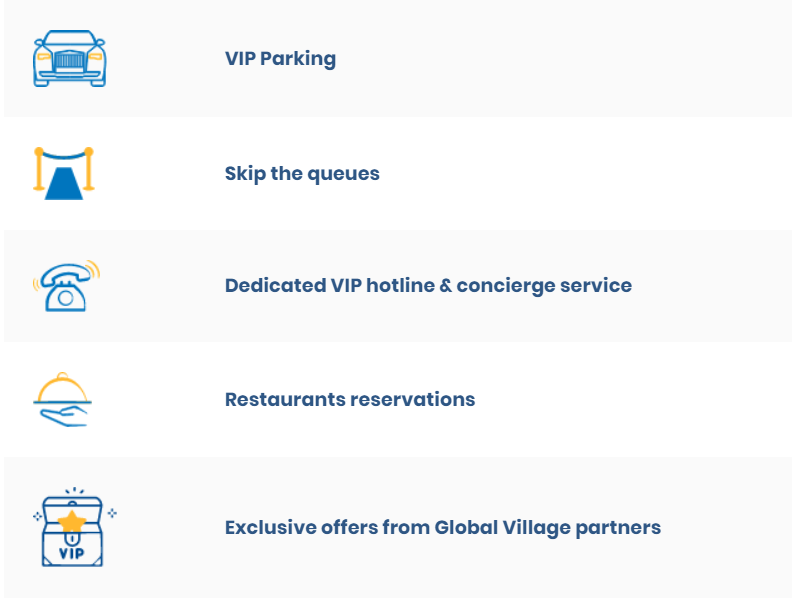 Don't hesitate to contact Global Village Call Center at 04-3624114 or email: info@globalvillage.ae for any enquires.
News Source: Global Village Official Website