What is your business name?
Tappy Toes Nursery
Which industry does your business belong to?
Daycare Centres & Playschools
What is your business type?
Services.
How old is your business?
1-5 years.
Who are your customers?
People (B2C)
How did you initially come up with the idea or concept for the business?
The idea behind our Early Childhood Centre (Nursery) is to create and provide safe, interactive and educational environment for children. Parents seek support and guidance during early years of their child's development and we wanted to provide it, especially working parents who want a safe space for their child for longer hours.

Tell us about some of the major turning points in the history of your business.
Every year is remarkable. We have seen rise in number of admissions. Parents are becoming aware of the benefits of sending the child to nursery before enrolling for school.

A major turning point was 2020. Nurseries were closed suddenly and the children's learning journey was paused. We started e-learning classes and adapted to the new teaching tools. E-learning at that point was unchartered pathway, our teachers learnt skills overnight and were ready to support parents. Like the two sides of a coin, education has two pathways now- on-premises and e-learning. We are thriving at both and enhancing our quality everyday.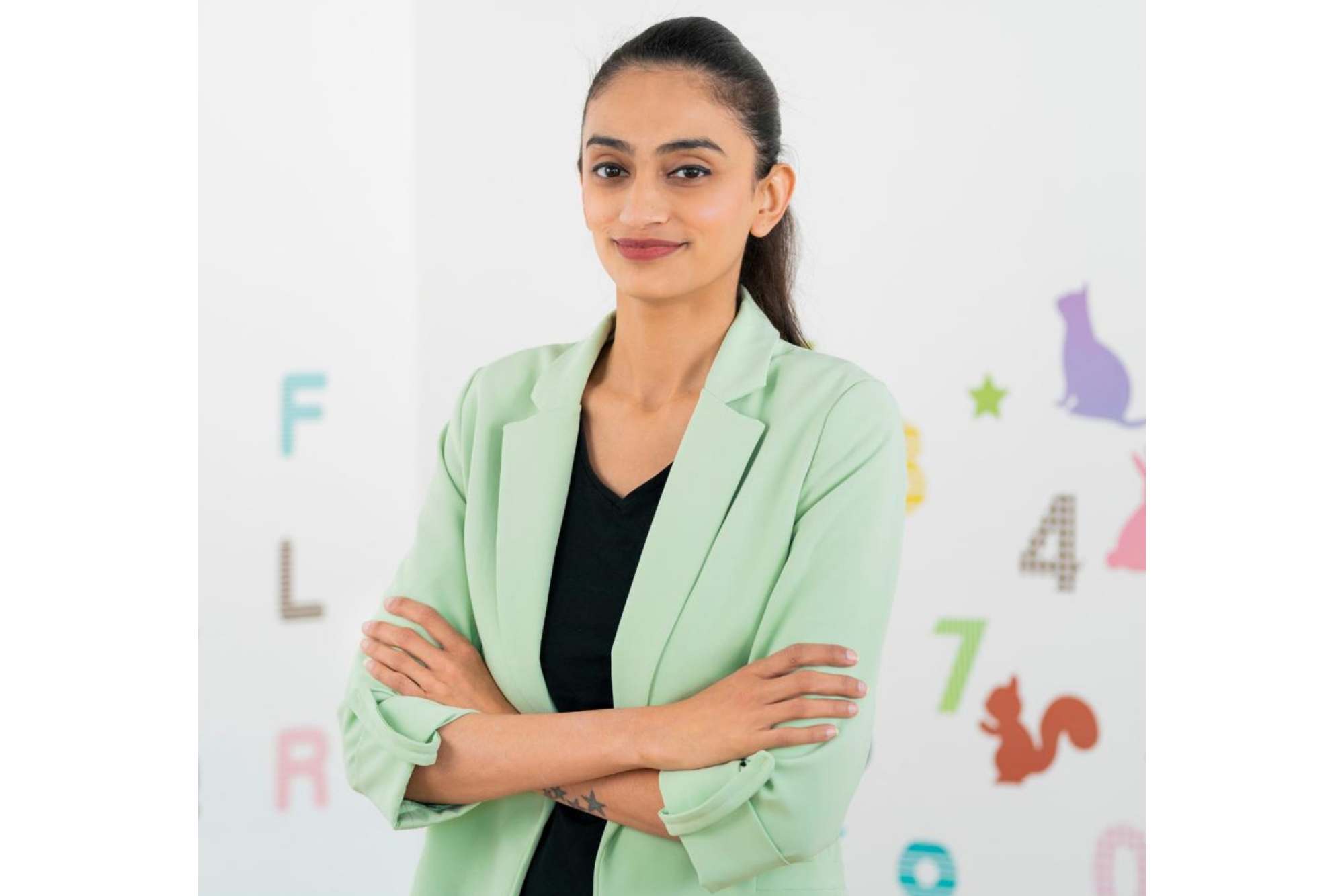 What made you choose Dubai as a location to setup your business?
Dubai thrives on quality and support extended to parents in education sector. We knew we can offer high standards for both and we plan on keep going. The support from authorities is wonderful and makes it more lucrative to setup here.
Finally, what sets your business apart from the competition?
We promise and we deliver on that promise. Every business is unique and has their own strengths. Our strength is that we listen to parents, what they seek and we support them with highest standards of care and education.

Our team members are highly qualified and experienced. We pride ourselves in offering the best quality of education with staff members, who undergo training on regular basis to keep up with the new changes in education field.
Our facility is spacious, plenty of natural sunlight flowing in, abundant resources for children to explore, use and learn with and curriculum designed by experts to meet every child's requirement.

Our communication with parents is based on trust, transparency and with the goal of supporting their child's needs and goals

Can you name some of your clients?
We have supported parents, with child aged 3 months and above. Every parent is unique and will be experience the best services with us.
What service(s) or product(s) do you offer/manufacture?
Early Childhood Education and Care.

What are the key strengths of your products/services?
Our Spacious and Clean Premises Our Experience and Qualified team Our Curriculum developed by Experts Our Abundant Resources Our Fee Payment Options
Are there any exclusive products/services that you offer (not offered anywhere else in Dubai)?
Flexible Timings Multiple Payment Options Value for Money No Hidden costs Safe and Secure environment
Can you share some of your products and pricing?
Available at: https://drive.google.com/drive/folders/1V9yV5MEE3lIXyARAIcPjTQ1zPpvMPNnE?usp=sharing
What are the best ways for your customers to contact your company?
Through phone & visiting office.
Editor note: You can find more information about Tappy Toes Nursery on HiDubai via: https://www.hidubai.com/businesses/tappy-toes-nursery-education-daycare-centres-playschools-al-karama-dubai-2
Is there anything else you want to convey to your potential customers?
Outstanding Quality of Education at Affordable Fees in a Spacious and Sanitized Surroundings.