Want to spend some quality alone time with your friends and family watching your favorite movies while munching on your favorite snacks? If this sounds like something you would want to do then check out these private screens in Dubai for a truly unique movie theatre experience.
Roxy Cinemas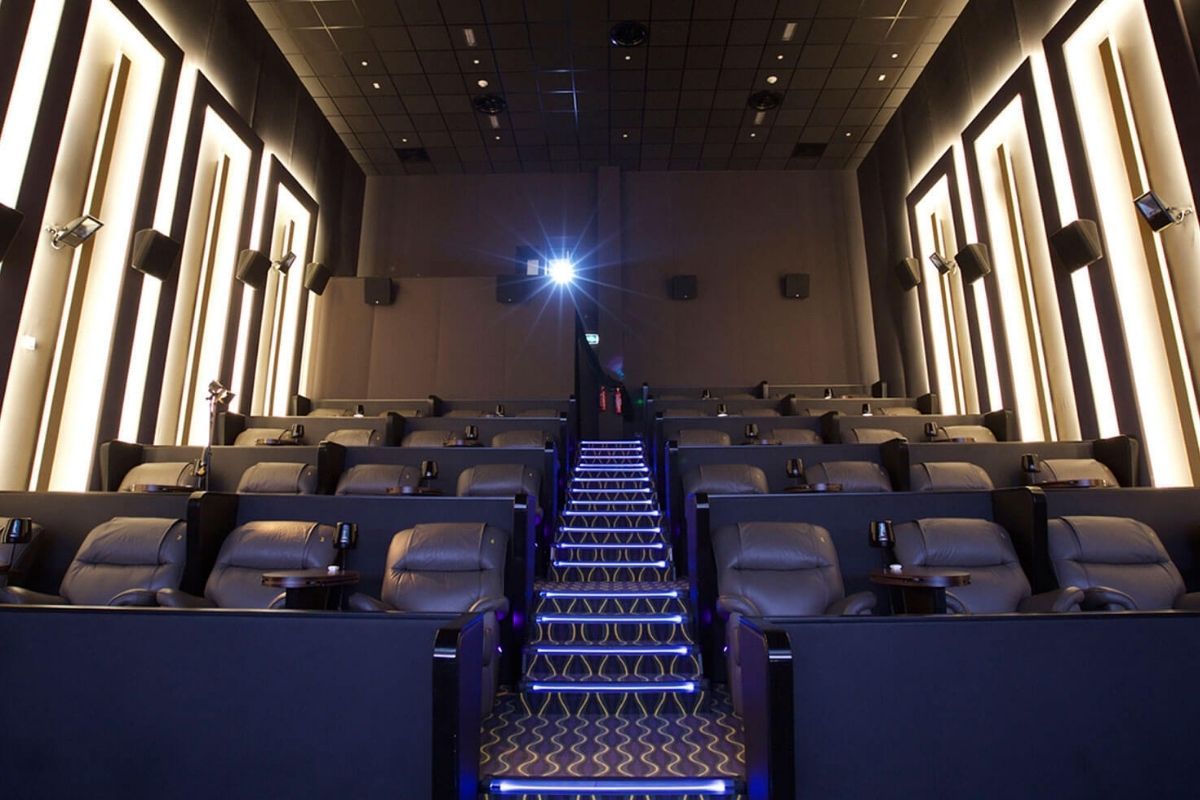 Intimate, Luxurious & Exclusive! Immerse yourself in a private cinema experience from AED 1,250 ONLY! Indulge your inner superstar by booking one of Roxy's movie theatres for a private screening of your favorite film. Private screenings let you take Roxy's famous VIP cinema experience to another level of personalized perfection and are great for family events, work gatherings or off-site. Movie fans can book their own blockbuster and invite an audience of close friends and family, or even choose to have a super-exclusive screening all by themselves! Available at each Roxy Cinemas throughout Dubai, private screenings are the best way to enjoy the magic of the movies in true film star style. Each private screening comes with Roxy's great selection of gourmet food options and tasty cinema snacks.
For further information, please click here.
Studio One Hotel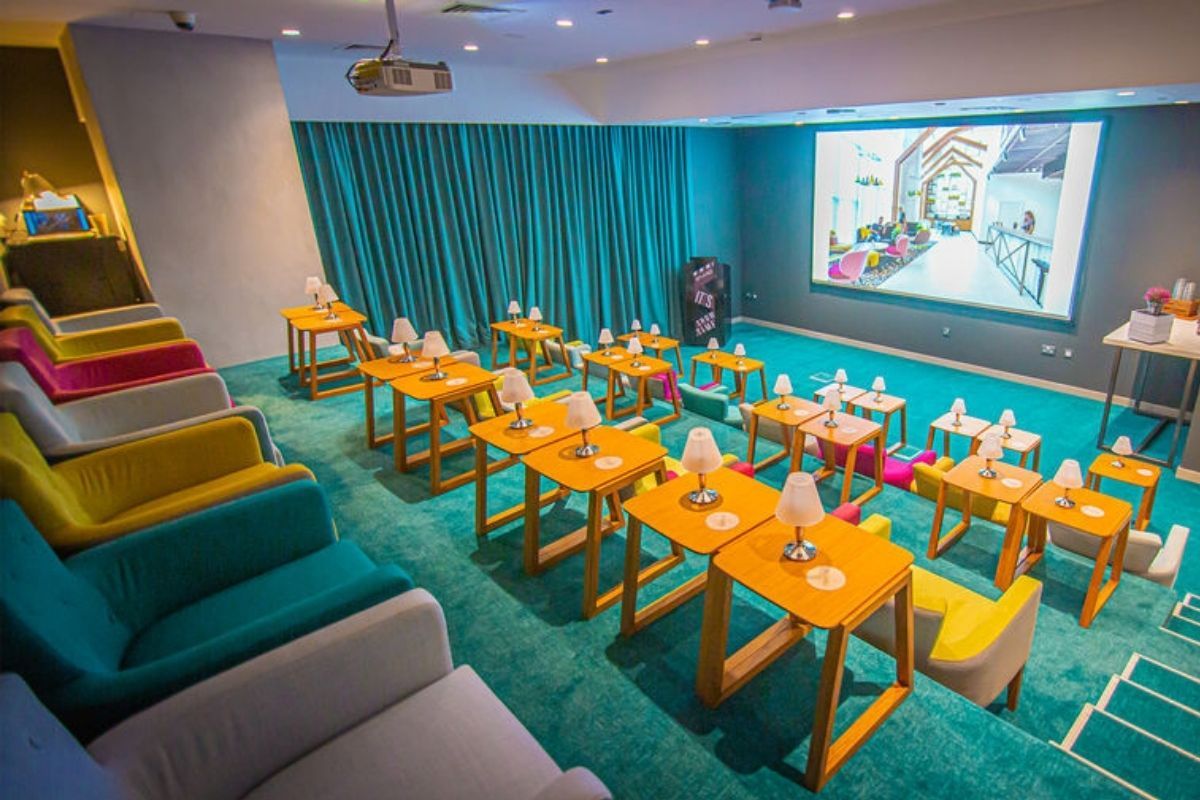 It's cozy, it's colorful and far from basic - it's The Screening Room! Whether you're looking at hosting a different kind of girls night, a birthday party or anniversary - you can now book your very own private screening at Studio One! Complete with a 165'' screen and Dolby Surround Sound, our Screening Room is the perfect venue if you're looking for something a little bit different! The Screening Room Packages - min. of 4 pax booking (prices are per person and per movie). Adult Packages: AED129 with soft drinks and 1 pizza + popcorn (per person); AED199 with a bottle of wine or bucket of beer (4) and 1 pizza + popcorn (per person). Kids Packages (below 12): AED49 with soft drink, popcorn and candy. Private Screening for Two - AED999: includes dinner for two in LARTE, one room night, 2hr private screening with bottle of wine and snacks.
For further information, please click here.
VOX Cinemas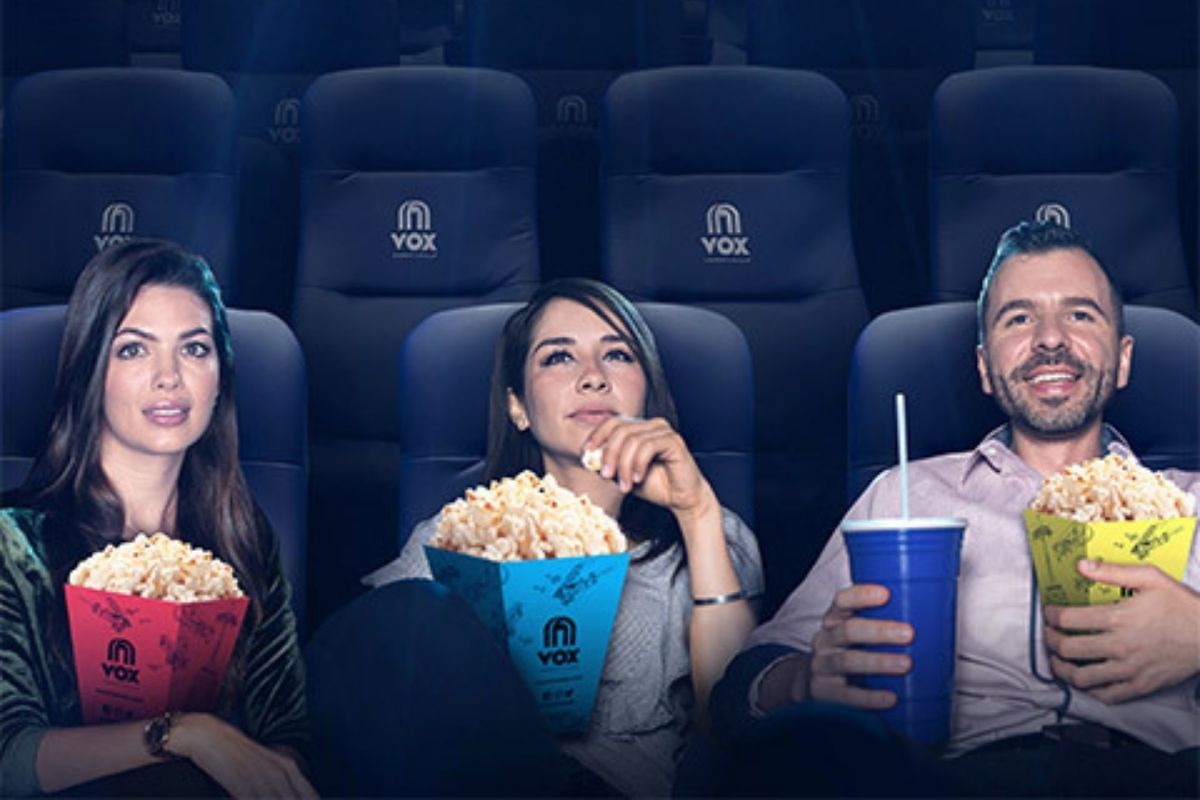 Our cinema. Your crowd! The Family & Friends Private Cinema at VOX Cinemas is for movie fans who want to sit back and watch the latest blockbusters on the big screen surrounded only by their friends and family. With their enhanced health and safety measures in place, you can now enjoy all the new releases with added peace of mind and in the company you choose. The cinema auditoriums can be booked for up to 10 guests in Standard experience across all locations in Dubai and Abu Dhabi. The experience is also available in THEATRE in Mall of the Emirates, City Centre Mirdif, Nakheel Mall, The Galleria Al Maryah Island, Yas Mall and Nation Towers, and in GOLD across all locations in Dubai. Ticket prices start from AED450.
For further information, please click here.
Private Cinema At Kempinski Hotel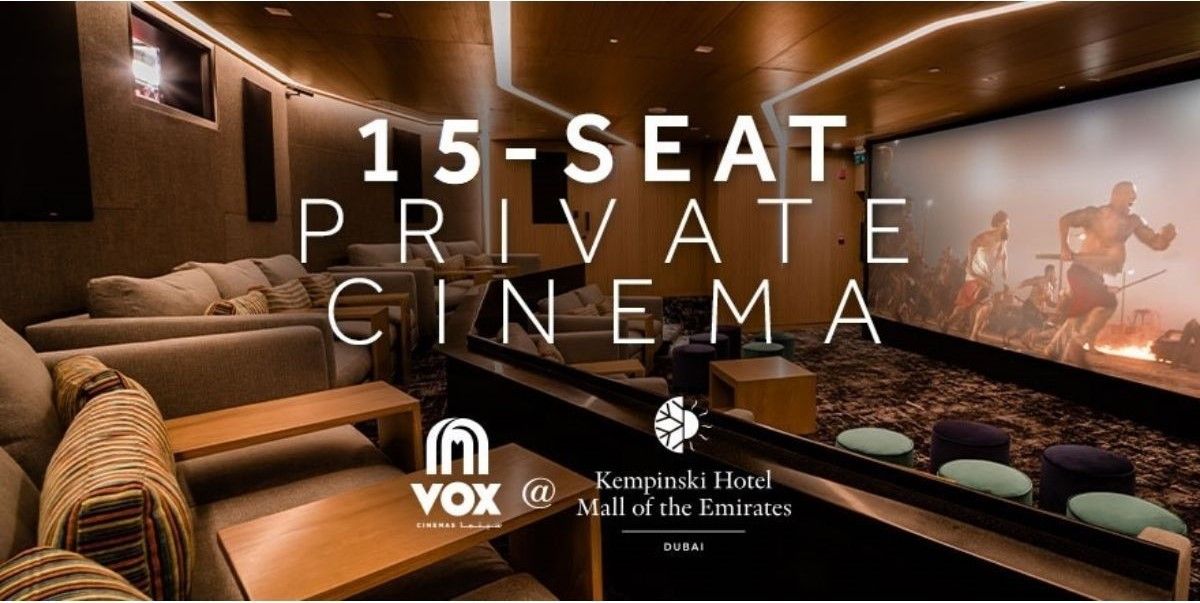 A 15-seat private cinema in a luxurious setting, just for you and your guests at Kempinski Hotel, Mall of the Emirates. Perfect for a private movie screening, a birthday celebration, a corporate event or a casual boys or girls' night out. Order in from our fully licensed, gourmet menu and choose to dine in style in the exclusive lounge. Pick from a list of the latest Hollywood, Bollywood and Arabic blockbusters and watch your movie in the intimate 15-seat auditorium.
What can you expect VOX Cinemas in Kempinski Hotel? A luxurious space with modern interiors, A private auditorium with digital projection, Gourmet dining options, Personalized butler service, A variety of beverages.
For further information, please click here.
Reel Boutique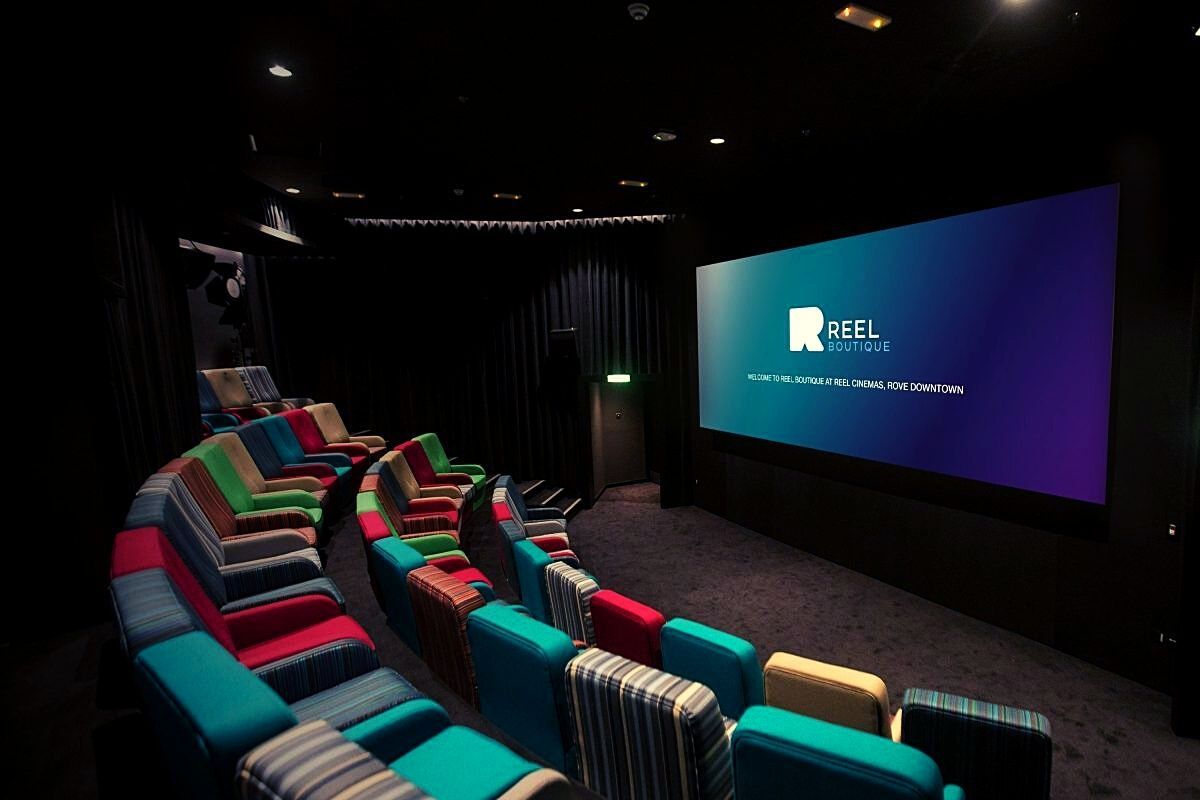 Watch the latest blockbusters and sporting events at Reel Boutique, Rove Downtown's very own cinema. Get away from the crowds and enjoy a stress-free theatre experience at the cozy, 46-seater cinema room. Available for private events and screenings, it's the perfect venue for your next corporate gathering. After a busy day of Roving around the city, Reel Boutique is the perfect place to spend a chilled evening watching a good movie and munching on some popcorn.
For further information, please click here.