Noor Dubai Foundation's "Art 4 Sight" charity auction is back tomorrow for its 7th year to support prevention of blindness programmes worldwide.
The exhibition and auction, with support from Sotheby's & Crown Fine Art, will include 16 pieces of donated artwork by prominent local and international artists and art collectors.The collection includes, several international artists, mainly from the Middle East.
These include special exclusives pieces, one created by Sheikha Sana Al Maktoum that depicts a beautiful poem in braille, a 10-page sketch depicting the late Sheikh Zayed bin Sultan Al Nahyan's famous poem "Al Saqoor Al Mokhlaseen", along with a surprise piece by Emirati artist Azza Al Qubaisi who has created a sculpture with a group of visually impaired women with the support of Emirates Association of the Visually Impaired.
For the first time, "Art 4 Sight" will be hosted over a 2-day period starting tomorrow 23rd February at 10:00, with the opportunity for art lovers to view the displayed art and bid on some pieces prior to the auction.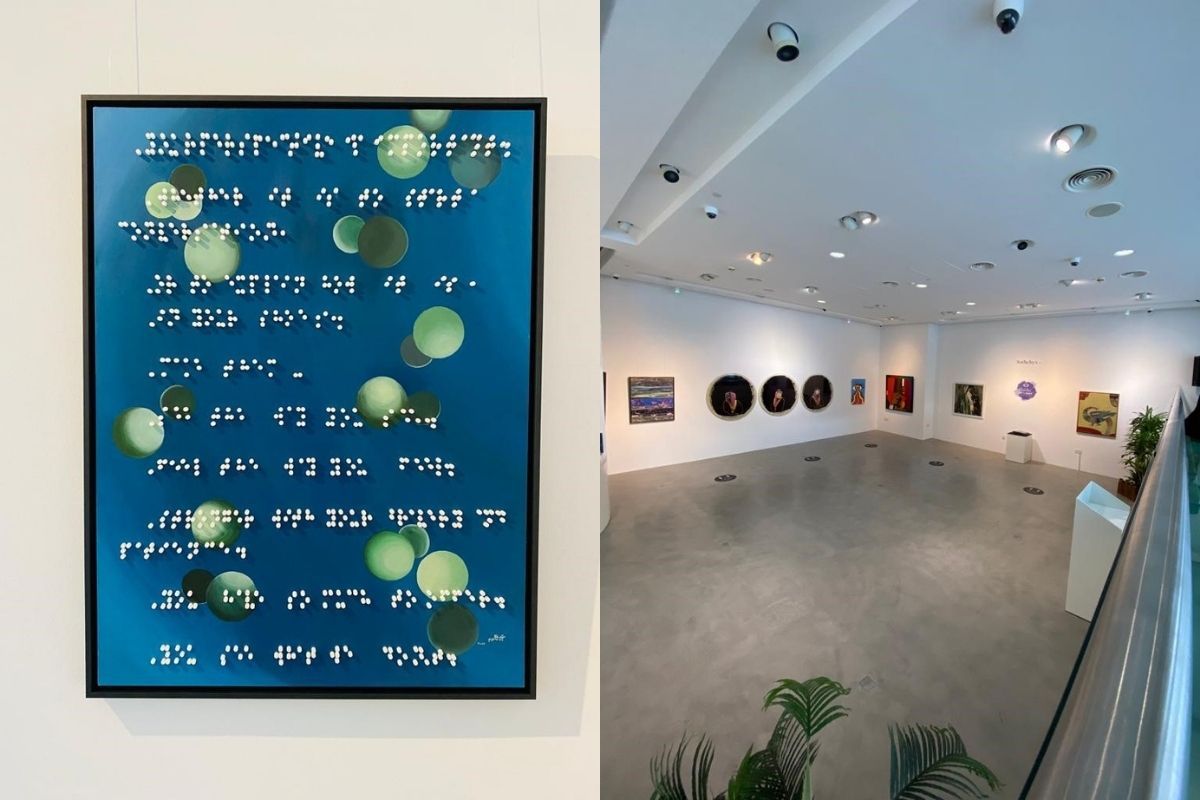 The event, which is taking place at Sotheby's Auction House, DIFC will also feature a panel discussion on the 2nd day titled "The Power of Art", which will host an array of prominent individuals that have created an impact on the art scene. The panel will be followed by the live auction.
Dr. Manal Taryam, CEO of Noor Dubai Foundation, said,
"We are incredibly grateful to be working with a special group of people from talented artists and prominent art collectors to local art galleries and international auction houses that believe in the importance of giving back to the community and helping those in need. It is through the support of our partners that Art 4 Sight grows bigger and more successful each year, and enables us to raise funds for our prevention of blindness programmes."
News Source: Emirates News Agency