OPPO has launched the latest Reno10 series, featuring three new phones – Reno10 Pro+ 5G, Reno10 Pro 5G, and Reno10 5G. The phone brand also launched two new IoT products, the OPPO Pad 2 and the OPPO Enco Air3 Pro.
The Reno10 series provides a pro-level portrait imaging experience housed within the slim, lightweight design of the OPPO Reno series. Together with up to 100W SUPERVOOC flash charging, a powerful SoC, ColorOS 13, and a safe and long-lasting battery the handsets deliver unrivaled all-round performance.
Chi Zhou, president of OPPO MEA said,
"We are excited to unveil our tenth-generation Reno series, along with a groundbreaking lineup of IoT products. Putting our customers first, the Reno series has consistently impressed with its exceptional performance, and the latest series takes user experience to new heights. With advanced camera capabilities, including the introduction of a telephoto camera, and seamless performance, we continue to push the boundaries of innovation with every launch. Our goal is to deliver products that enrich the lives of our customers, and we are eagerly anticipating the market's response to these releases."
Ultra-Clear Portrait Camera System across Reno 10 series
The Reno10 Pro+ 5G features Oppo's Ultra-Clear Portrait Camera System for professional-quality portraits. It features a 64MP telephoto portrait camera with a large f/2.5 aperture, 25cm minimum focus distance, and a large 1/2″ camera sensor.
The telephoto portrait camera is available on all three Reno10 series models. Both the Reno10 Pro 5G and the Reno10 5G feature a 32MP telephoto portrait camera powered by an IMX709 RGBW sensor, which improves light capture by 60 percent and signal-to-noise by 35 percent compared with a standard RGGB sensor.
On the Reno10 Pro+ 5G, OPPO has expanded the power of its new image processing architecture and the advanced performance of the Snapdragon 8+ Gen 1 mobile platform takes portrait imaging power to new heights. OPPO's new image processing architecture unleashes the full strength of the phone's ISP, GPU, and rear camera sensors, resulting in improved image clarity, light, shadow, and color.
Reno10 series display
The Reno10 series features a large display supporting up to one billion colors and a 120Hz refresh rate. The Reno10 Pro+ 5G goes a step further with its 1.5K Ultra-Clear Borderless Display capable of reaching 1100 nits brightness coupled with ProXDR Smart Display Control to locally adjust screen brightness and provide up to an 8-times improvement in dynamic range.
Slim and lightweight
Measuring 8.28mm in thickness and weighing only 194g, the Reno10 Pro+ 5G is the slimmest smartphone on the market with a periscope telephoto camera. For thinner and lighter options, the Reno10 Pro 5G and the Reno10 5G both weigh 185g and measure 7.89mm and 7.99mm respectively, giving the Reno10 series professional performance in a slim and light design that no other phones can match.
All three Reno10 series handsets feature a curved body and smooth corners along with a curved screen with ultra-narrow bezels.
The devices are available in three colors, including Silvery Grey on all three models, Glossy Purple on only the Reno10 Pro 5G, and Ice Blue on only the Reno10 5G.
Long-lasting Battery
With its line-up of powerful hardware, the Reno10 series delivers fast charging performance across the board. Through OPPO's 100W SuperVooc Flash Charge technology, the Reno10 Pro+ 5G's large 4,700mAh battery can charge to 50 per cent in 9.5 minutes, and 100 per cent in 27 minutes.
Meanwhile, the Reno10 Pro 5G features a 4,600mAh large battery with 80W SuperVooc Flash Charge, and the Reno10 5G features a 5,000mAh large battery with 67W SuperVooc Flash Charge.
The Reno10 Pro+ 5G is TÜV Rheinland Safe Fast-Charge System certified, guaranteeing safer and more reliable charging performance.
ColorOS 13
Installed with OPPO's latest operating system based on Andriod 13, ColorOS 13, the Reno10 series offers smart and secure experiences.
Oppo's, Lucy Aziz, Head of PR & Communication said,
"Reno has been one of our hero products since we launched it. We have sold more than 98 million devices since the start of Reno, as of today. And we are also proud that we have more than 67 million active users daily, that are using the Reno series. The 10th edition of the Reno packs even more of a punch. The three different editions are equipped with 5G with almost unmatched camera features."

"This region asked for a device that is reasonably priced but does not skimp on features and we are trying to give the region what it wants, and needs."
The IoT Offerings
Alongside the Reno10 series, OPPO launched the OPPO Enco Air3 Pro and the OPPO Pad 2.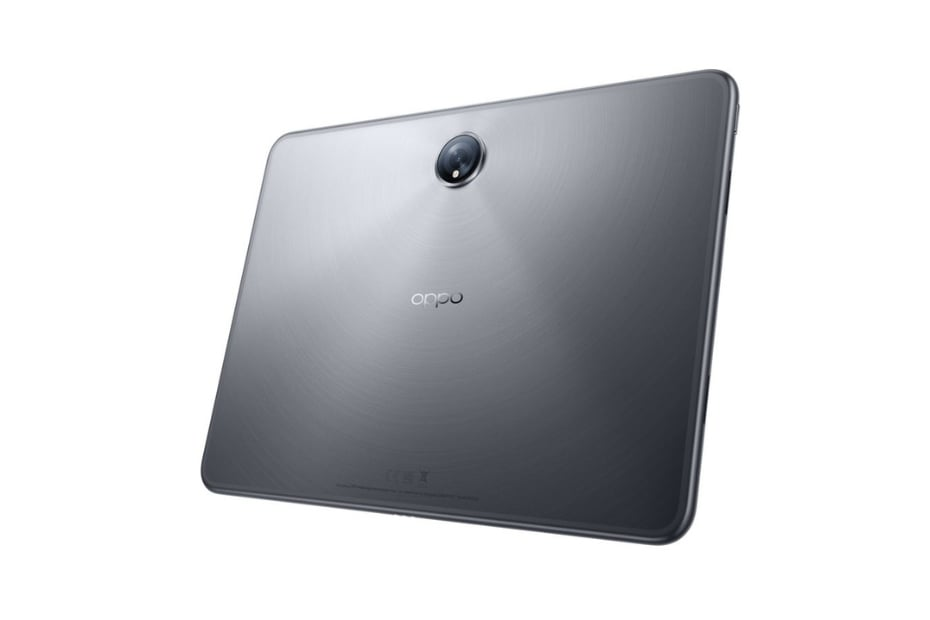 The OPPO Enco Air3 Pro is OPPO's latest wireless earbuds. With high-quality LDAC Hi-Res Audio, a composite bamboo fibre diaphragm, and featuring a capability of up to 49dB of adaptive active noise cancelation, the OPPO Enco Air3 Pro offers an immersive and high-quality listening experience for wireless earbuds at a competitive price range. They also provide seamless connectivity through Bluetooth 5.3 and Dual-Device Connection. With a battery life of up to 30 hours and an IP55 rating for dust and water resistance, the Enco Air3 Pro is a reliable choice for all-day use.
The OPPO Pad 2 boasts a 7:5 ReadFit screen, offering an intuitive display and delivering an exceptional reading experience on a tablet. This flagship-level screen features an impressive 2800 x 2000 pixel ultra-clear resolution and an ultra-high refresh rate of 144Hz. It also has dual 5G communication sharing, which allows users to effortlessly enjoy lightning-fast 5G connectivity and communication on their tablet.
Pricing and Availability
The Reno10 series and IoT products are now available to pre-order across OPPO's regional websites and retail partner stores at a recommended retail price of:
Dhs2,999 for the Reno10 Pro+ 5G
Dhs1,999 for the Reno10 Pro 5G
Dhs1,499 for the Reno10 5G
Dhs1,899 for the OPPO Pad 2
Dhs349 for the OPPO Enco Air3 Pro.
Aziz said,
"The Middle East is a very interesting market as it is price sensitive, yet also driven by the main trends so it's an interesting market to work with. Oppo's Reno 10 series fills a key gap in the market needs. Our effort is to provide pocket-friendly options for our end users while giving them the best value product. When I say value I mean not just features but the overall lifecycle of the handsets. Currently, the industry average is to have 800 charging cycles, while our phones come with 1600, so we are doubling the rate. This guarantees the end user almost four years of device lifespan with the battery working at 80 percent. We are also guaranteeing four years of safety updates and software updates on every phone. Oppo is hence very cognizant of its end users' needs and responds to what our consumers want."
News Source: Gulf Business