Dubai is undoubtedly one of the most desired destinations for pet parents. From pet-friendly cafes and parks to pet salons, the city offers everything to make sure these furry companions of yours have a great time. You can also find many pet shops in Dubai from where you can buy yourself a pet. Whether you're looking for a loyal dog, a graceful feline, a playful hamster, or an exotic bird, the city has many options for you.
Ever had that crazy idea of being a pet parent? Check out these top-rated pet shops in Dubai to get yourself a pet companion.
Petholicks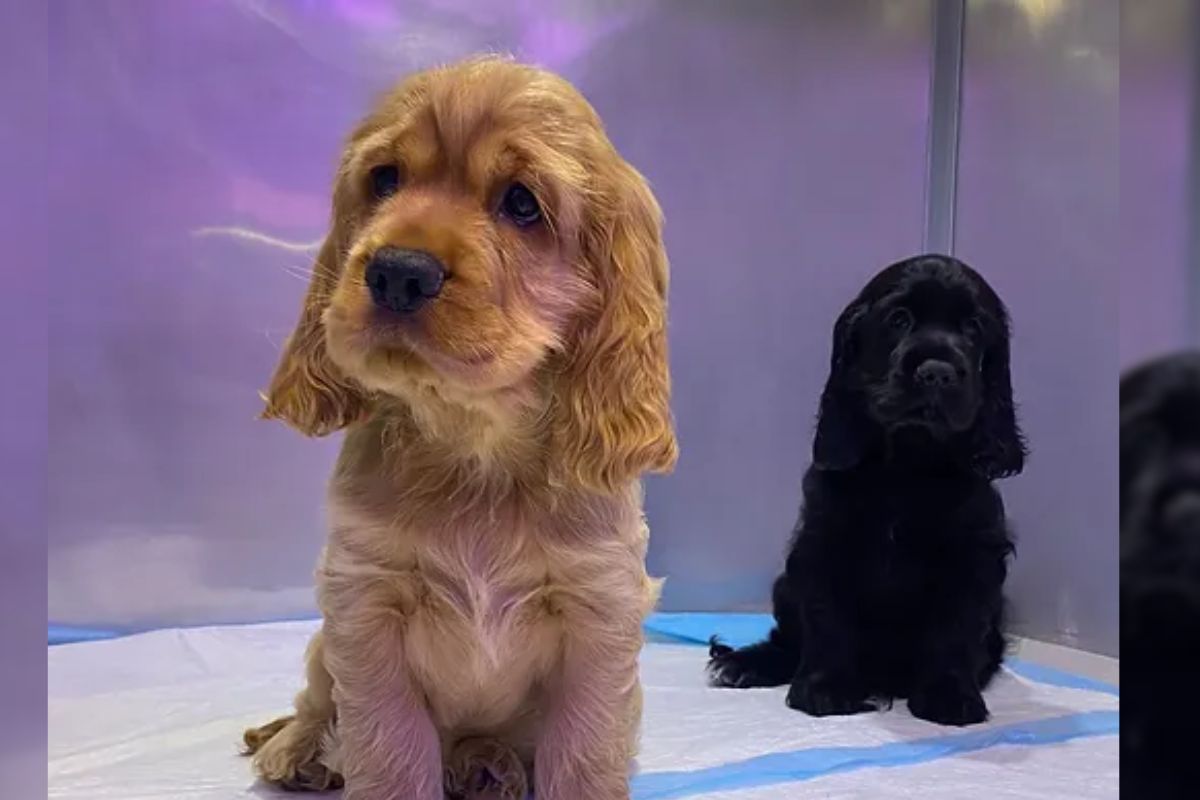 Petholicks is a one-stop shop for the pet-lovers in Dubai. Established in 2010, they have a loyal clientele across UAE. Petholicks also have branches in Oman, Turkey, and India. They have a wide range of high-quality pets and top products for your pets. They have animals like puppies, kittens, and parrots. They also sell reptiles like tortoise, frogs, chameleon, and iguana. You can trust them with their personalized and professional grooming service to keep your pets clean and pampered. They also provide other pet services like boarding, training, and stud service. You can buy pet accessories from Petholicks. Visit their website to know more about them.
Location: Diamond Business Center 1, Arjan
Opening hours: 10:30 am to 12 am
Contact: +971528111169
Pets Habitat
Pets Habitat is an all-in-one pet shop in Dubai. Established in 2004 as a small trading company that imports pet food and products, it has grown so much in the last 19 years. This business is devoted to animal wellbeing. Their team runs thorough background check on the animals they import to Dubai. These animals are then taken care of in a professional manner before they are put for sale. At Pet Habitat, you can look for puppies and kittens to take home. You will also find other animals like hamsters, mice, and gerbils at this pet shop in Dubai. They have a professional team that can guide you on the feeding and living habits of the animals there. Pet Habitat also provides other pet grooming services like full groom, basic tidy-up, minor trim, and nail capping. Visit their website to know more about their professional services in Dubai.
Location: Capital Golden Tower, Business Bay, Dubai
Opening hours: 10 am to 9 pm
Contact: +97143418085
Petzone
Petzone is a top pet retail and distribution company in Dubai. They are popular for the wide variety of the pet products they offer. At Petzone, you can find a commendable collection of high-quality pet supplies, services, and solutions to take better care of your pets. With the 11 years of experience they have in the pet industry, they claim their commitment to quality and exceptional services. From dogs and cats to hamsters and bunnies, their store is a must-visit for people who wants to buy exotic animals to take home. They provide aquarium services like relocation, cleaning, and aqua-scaping. They also offer mobile grooming services to offer your pets the ultimate luxury. Book an appointment with their expert team through their website.
Location:
Sheikh Zayed Rd, Near Mazaya Center, Dubai
Umm Suqeim St, Al Quoz Industrial Area 3
Opening hours: 9 am to 11 pm
Contact: 800 738 9663
Puppies Dub
Puppies Dub is a pet store in Dubai that is dedicated for dogs and cats. They have a wide variety of dogs at their store. Akita Inu, Alaska Malamute, American Staffordshire Terrier, Argentine Dogo, Basset Hound, Beagle, Bernese Mountain Dog, Bichon Frize, Border Collie, Rottweiler, Pug, and Pomeranian are some of the dog breeds they have. Bengali Cat, British Shorthair, and Maine Coon are their varieties in kittens. They offer expert and high-quality grooming services like washes, clips, and stylish cuts for your pets. Check out their website to know more about the dog breeds they sell.
Location: O2 Residence, Jumeirah Lake Towers
Opening hours: 10 am to 9 pm. On Fridays they open at 12 pm.
Contact: +971558349250
Pet Mania
Pet Mania is a popular pet store in Dubai with two branches across the city. They sell different breeds of puppies and have created an extensive clientele in the region with their years of experience in the industry. Dalmatian, Cockapoo, Maltipoo, French bulldog, Dachshund, Labrador Retriever, Maltese, Pomeranian, and Poodle are some of the dog breeds you can see in their store. You can also request them to find you the breed you are looking for. Visit their website to know more about the products and services.
Location:
Russian Cluster, International City
Warsan 3, Dubai
Opening hours: 10 am to 10 pm
Contact: +971567444667
Online Pet Stores in Dubai
Luxury Pets of Dubai
Luxury Pets of Dubai is a pet store in Dubai that sells premium breeds of dogs and cats. With their 35 years of experience in the field, they have mastered medicine, animal science, breeding, and judgement. They specialize in designer breed of dogs that include micro, teacup, and mini-sized puppies. You can look for Teddy poodle, Maltese, and Maltipoo dogs at their store. They also sell Persian Peke-face cats. Check out their social media handle to know the available pets for sale. Visit their website to reserve your dream pet.
Website: Luxury Pets of Dubai
Contact: +971508811799
Classic Mini Pups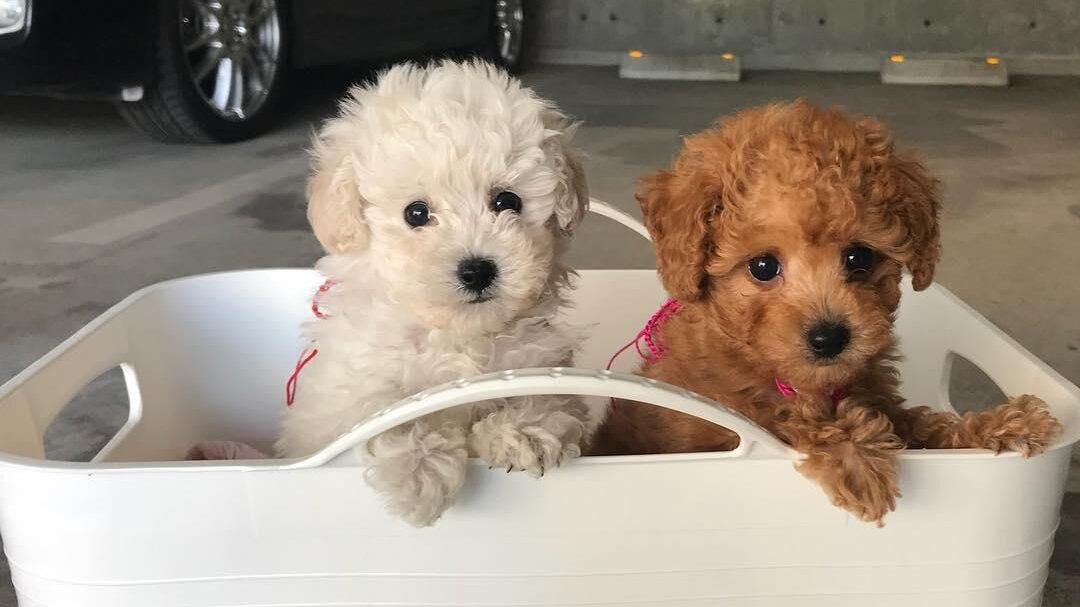 Classic Mini Pups is a dedicated pet store for dogs in UAE. They offer only two dog breeds: Mini Poodles and Mini Pomeranians. All their puppies undergo thorough health checkup and are vaccinated. Once you finalize your order, they will take care of all the procedures including the pet delivery service. The puppies will be delivered within 24 hours. Check out their website to see the available puppies.
Website: Classic Mini Pups UAE
Contact: +971589931984
Also Read: