Hello, fellow explorers! Ever thought about venturing a bit beyond the iconic splendors of Dubai?
Well, a treasure trove of excitement is waiting next door in Abu Dhabi! This dynamic capital of the UAE is more than just stunning architecture and rich traditions; it's a bubbling pot of exhilarating events and unforgettable experiences!
Whether you're into heart-racing sports, enchanting live shows, or simply craving some infectious tunes, Abu Dhabi promises an assortment of joy for every traveler.
Let's explore what this vibrant city has up its sleeve in the last quarter of 2023!
OCTOBER UNVEILED...

Charlie Puth @ Etihad Arena
📆 01 October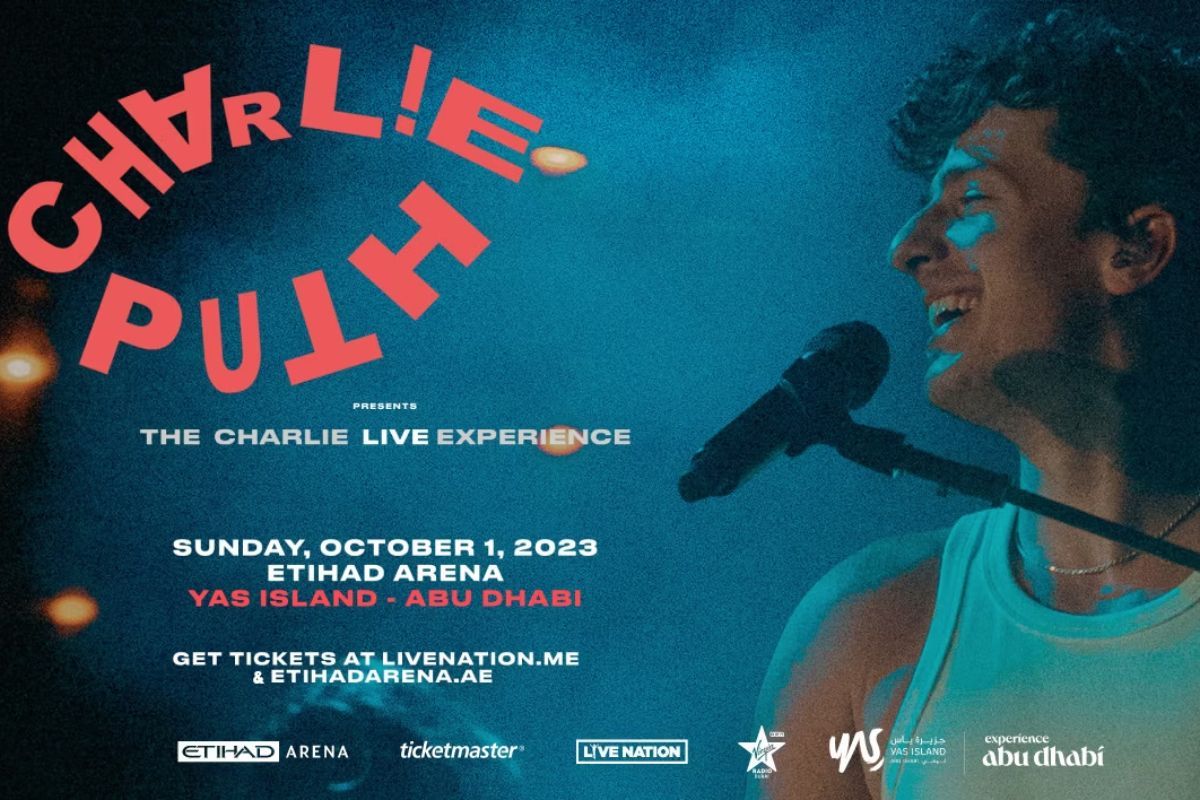 Celebrated for his chart-busters like "Attention" and "We Don't Talk Anymore," Charlie Puth is ready to dazzle the UAE pop music fans with his harmonious tunes and infectious energy.
Charlie's resume boasts eight multi-platinum singles, four GRAMMY nominations, and plenty of other accolades! He's dazzled the world with his albums, including the GRAMMY-nominated 'Voice Notes' and the critically acclaimed 'CHARLIE', which features hits like "Left and Right" and "Light Switch" and has been a treat for the ears around the globe.
This concert, presented by Live Nation Middle East, promises a journey through emotional landscapes and lyrical stories, allowing fans a closer connection with Charlie's artistic world.
Click here, to learn more about the event.
---
NBA Abu Dhabi Games 2023 @ Etihad Arena
📆 11 - 15 October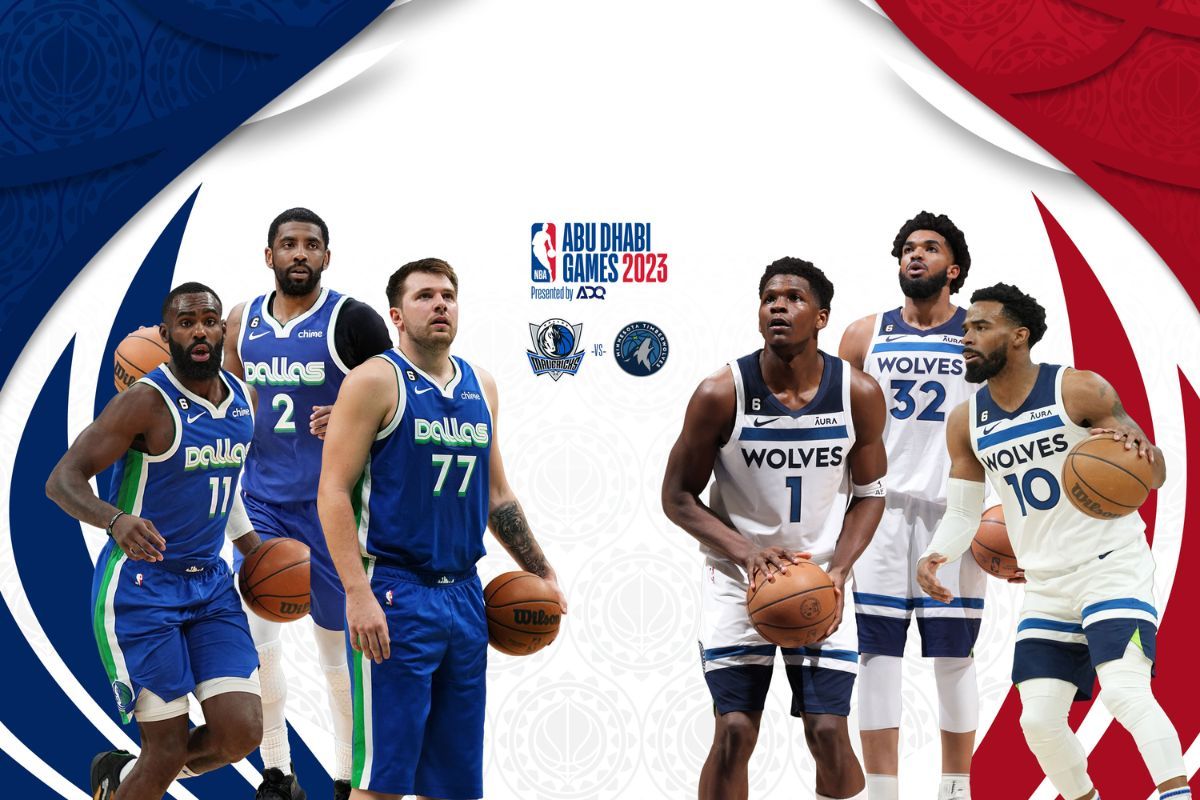 After making historical strides with the inaugural NBA Abu Dhabi Games in 2022, Abu Dhabi Development Holding Company (ADQ) supported by the Department of Culture and Tourism, Abu Dhabi (DCT Abu Dhabi) brings to Yas Island - 'The NBA Abu Dhabi Games 2023'!
Watch the Dallas Mavericks and the Minnesota Timberwolves battle it out at the esteemed Etihad Arena on October 5 & 7.
But the excitement is not limited to the court! The NBA Fan Appreciation Day on October 6 and the exhilarating NBA District at Manarat Al Saadiyat from October 5 to October 8 promise immersive experiences and a closer look into the NBA world. These Official NBA Experiences Packages are set to offer exclusives that every NBA fan has dreamed of, ensuring you feel the pulse of the game like never before! Know more.
Don't just read about it, be there and feel the vibe!
---
Disney on Ice - 100 Years of Wonder @ Etihad Arena
📆 11 - 15 October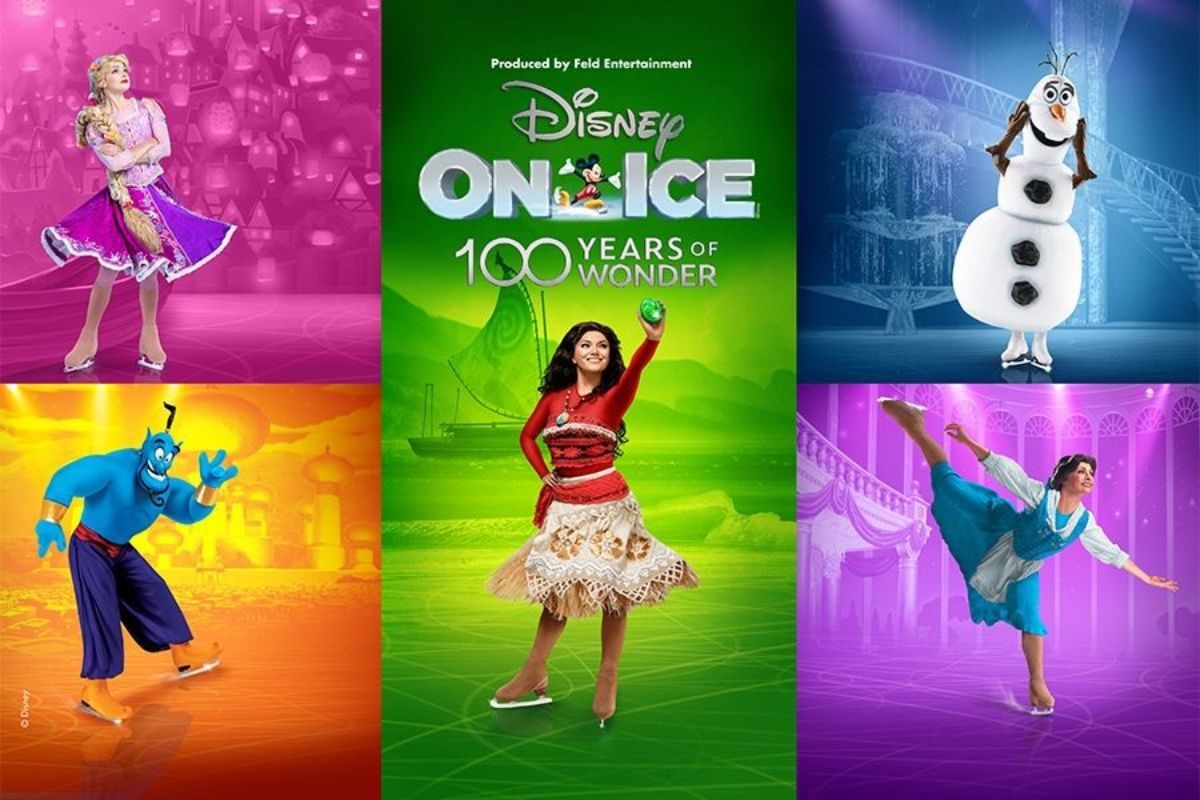 Disney On Ice is ushering in a century of enchantment and unimaginable splendor, presenting '100 Years of Wonder.' It's a delightful medley of stories, not just for the little ones, but also for adults eager to relive the whimsical moments of their childhood.
From the courageous journey of Moana and Maui to the colorful underwater world of Ariel, every story is a splash of magic and a dash of nostalgia! Relive the joy with Anna and Elsa's heartwarming tale, sing along to the tuneful sagas of Aladdin, and witness the timeless grace of the beloved Disney Princesses, embodying strength, determination, and kindness. From 'Snow White' to 'Beauty and the Beast,' the variety of stories will leave you spellbound with every magical moment.
Make sure to take your kids to this marvelous wonder!
---
Jo Koy @ Etihad Arena
📆 28 October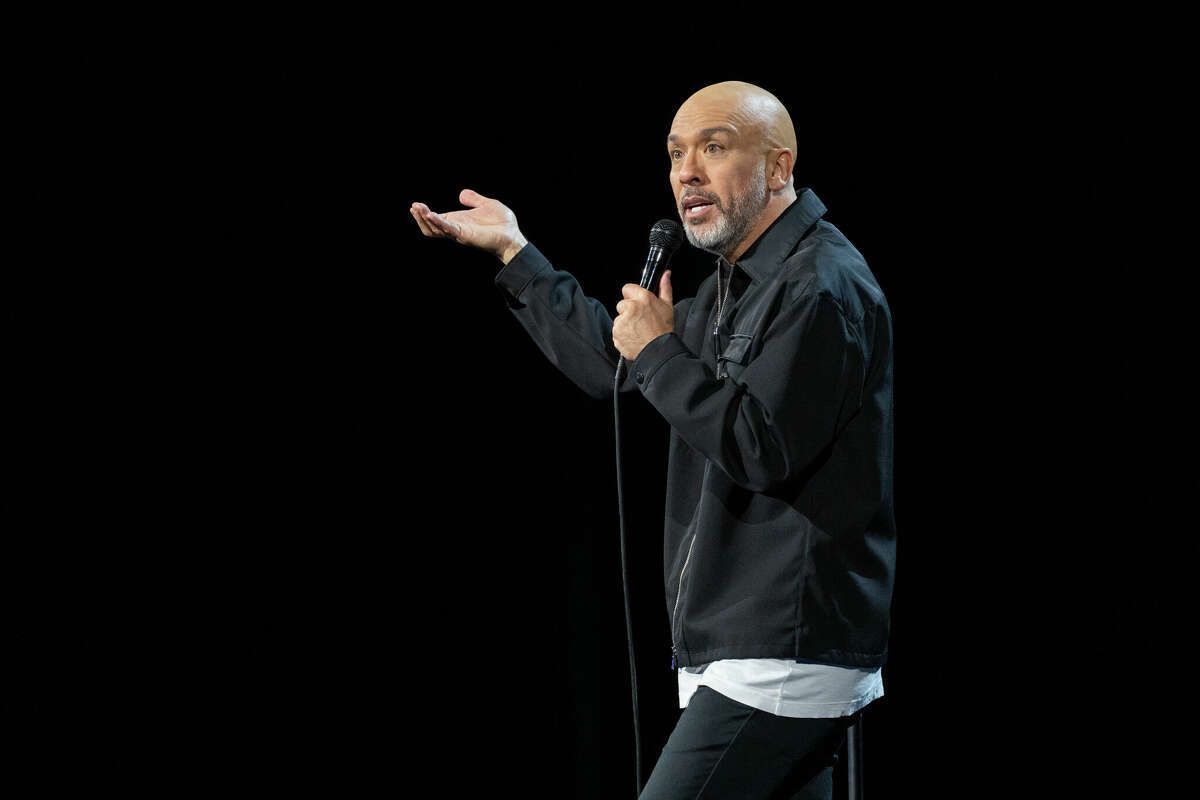 Starting in the cozy corners of a Las Vegas coffee house, Jo Koy has become one of the premiere stand-up comedians today, selling out arenas and breaking sales records worldwide. With 4 rollicking Netflix specials and a humorous autobiography under his belt, this award-winning comedian is no stranger to accolades, having scooped up the "Stand-Up Comedian Of The Year" award at the Just For Laughs Comedy Festival in Montreal.
Jo's vibrant energy and distinctive humor are inspired by his Filipino roots, turning everyday family stories into laugh-out-loud moments.
Tickets are selling fast, so make sure you grab yours soon as Jo's punchy punchlines are sure to leave you in splits!
---
NOVEMBER UNFOLDED...

Sheikh Zayed Festival 2023 @ Al Wathba
📆 17 November - 04 March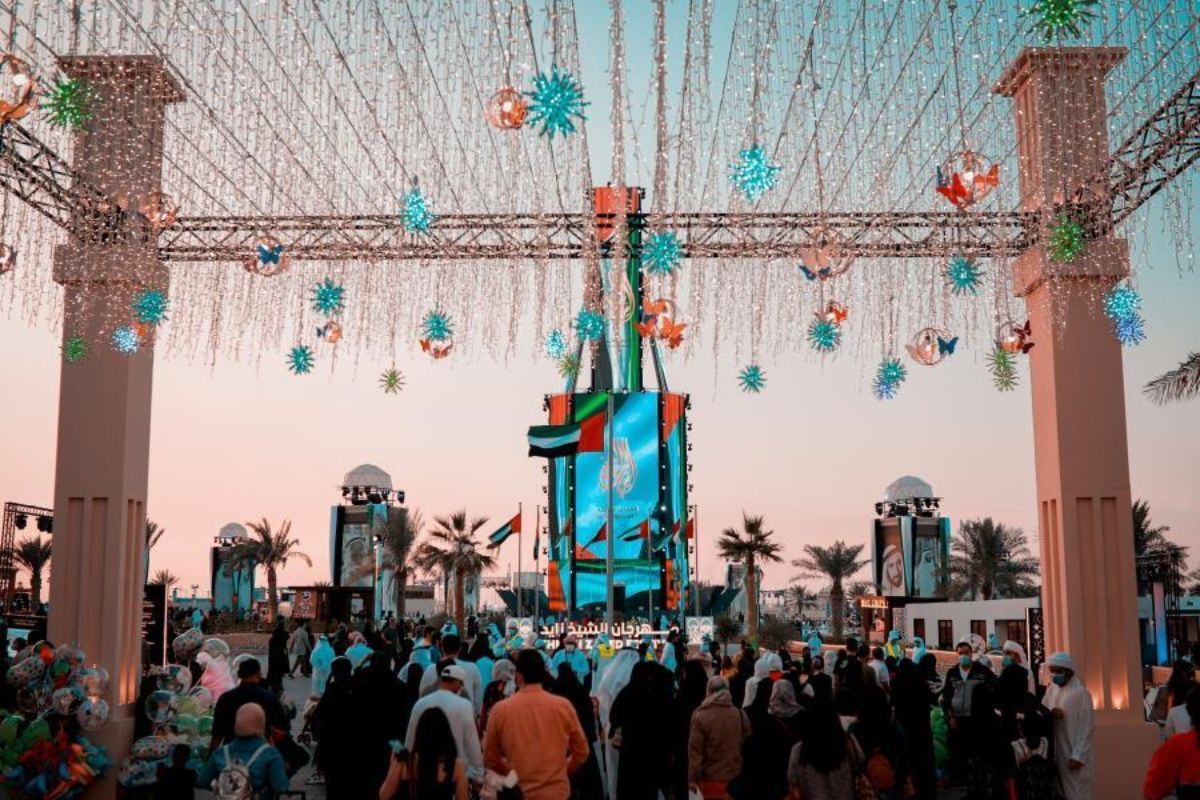 The Sheikh Zayed Festival is a lively homage to the late Sheikh Zayed bin Sultan Al Nahyan, commemorating his vision to preserve authentic Emirati heritage and values. This event acts as a global platform, illustrating the UAE's messages of unity and compassion through a blend of cultural, social, and humanitarian narratives.
The festival weaves together a variety of events, offering a blend of entertainment and education in a family-friendly environment. Here, visitors can witness the true essence of Emirati culture, enriched with exciting events, thrilling attractions, and competitive contests, celebrating events like National Day and New Year's.
Global pavilions from countries like China, India, and Morocco, among others, offer a melting pot of cultures, promising enriching cultural exchanges. The Union Parade and various shows and attractions, including the scarily thrilling House of Fear and picturesque Selfie Street District, promise an unforgettable experience for all visitors.
Doors open daily from 4 PM until 12 AM.
---
Formula 1 Abu Dhabi Grand Prix @ Yas Marina Circuit
📆 23 - 26 November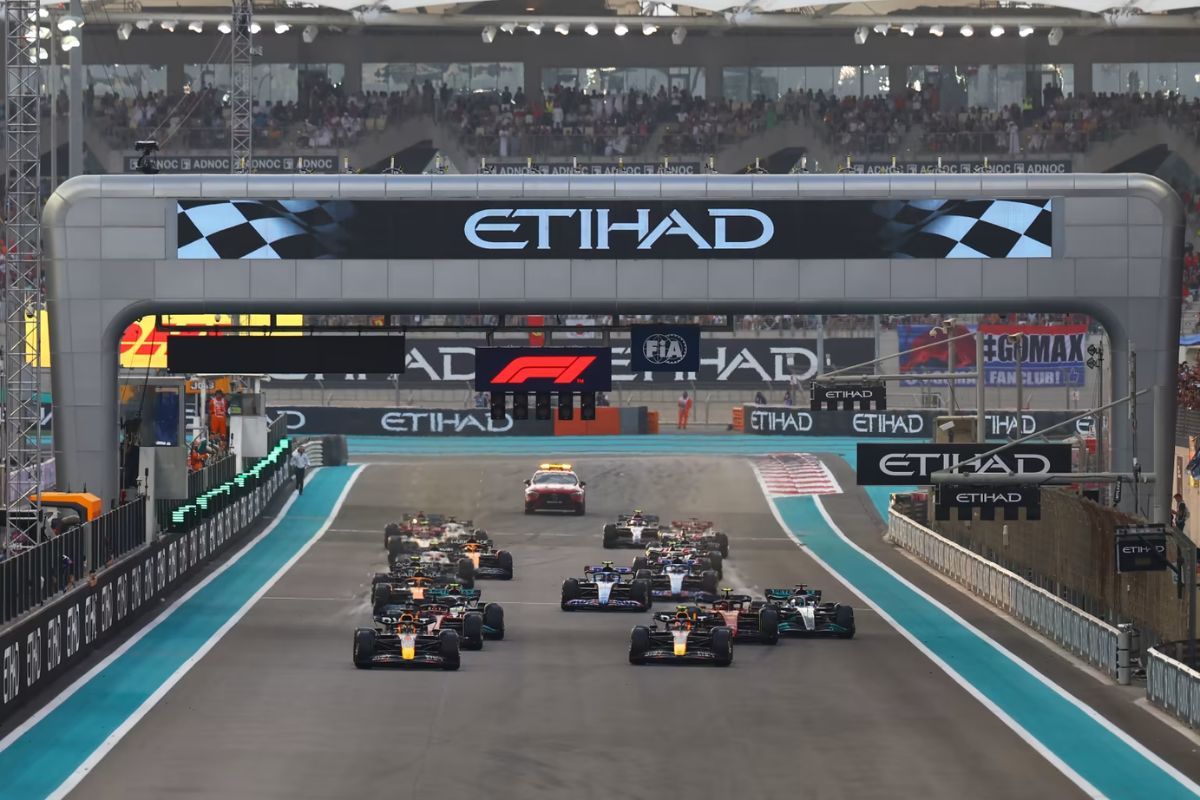 The Formula 1 Grand Prix in Abu Dhabi is one of the most anticipated events in the racing calendar, held annually at the Yas Marina Circuit. The event typically marks the final race of the Formula One season. It's not just a sporting event but a grand spectacle, offering a range of entertainment, dining, and hospitality experiences.
The race attracts a global audience and sees participation from the most accomplished Formula 1 teams and drivers, competing for the ultimate prize. The ambiance is electrifying, with fans from around the world converging in Abu Dhabi to witness the high-octane competition.
This year's much-anticipated event promises not only high-speed races as the world's top drivers compete for the prestigious FIA Formula 1 World Championship title but also a world of extraordinary entertainment.
The Abu Dhabi Grand Prix Ticket will give you the chance to witness driver interviews live in the F1 Fanzone, admission into Yas Island theme parks, enjoy four stellar after-race concerts, and much more; ensuring a memorable experience.
This event is a unique convergence of speed, music, and luxury—culminating in a grand celebration. Do not miss it. Tickets are up for grabs!
---
Yasalam F1 After-Race Concert: Foo Fighters @ Yas Marina Circuit
📆 26 November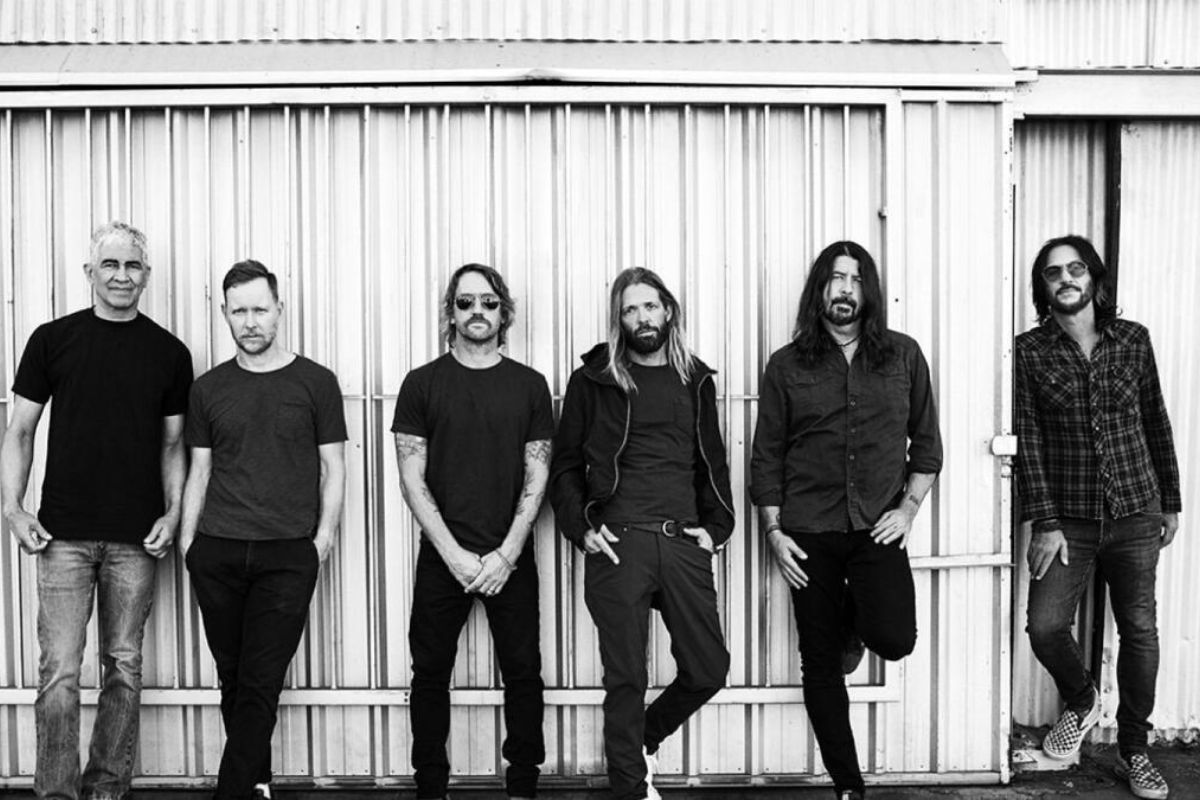 With a reputation for electrifying live performances and a trove of iconic, world-shaking hits like "Everlong," "My Hero," and "Learn To Fly," Foo Fighters is all set to create magic on stage at the Yasalam F1 After-Race Concert Grand Finale.
Dave Grohl, Taylor Hawkins, Nate Mendel, Chris Shiflett, Pat Smear, and Rami Jaffee, the creators of global anthems, are ready to ignite the stage on Yas Island with their groundbreaking sound and iconic style. Renowned for albums like 'The Colour and the Shape' and 'Concrete and Gold,' they've established themselves as a leading force in American rock.
As they release their eagerly awaited 11th album 'But Here We Are,' the Foo Fighters promise to deliver a show full of passion and energy, creating unforgettable moments for fans worldwide. Don't miss the chance to hear them perform for the first time in the UAE.
---
DECEMBER UNWRAPPED...

YAS Winter Fest @ Gateway Park South, YAS Island
📆 06 - 10 December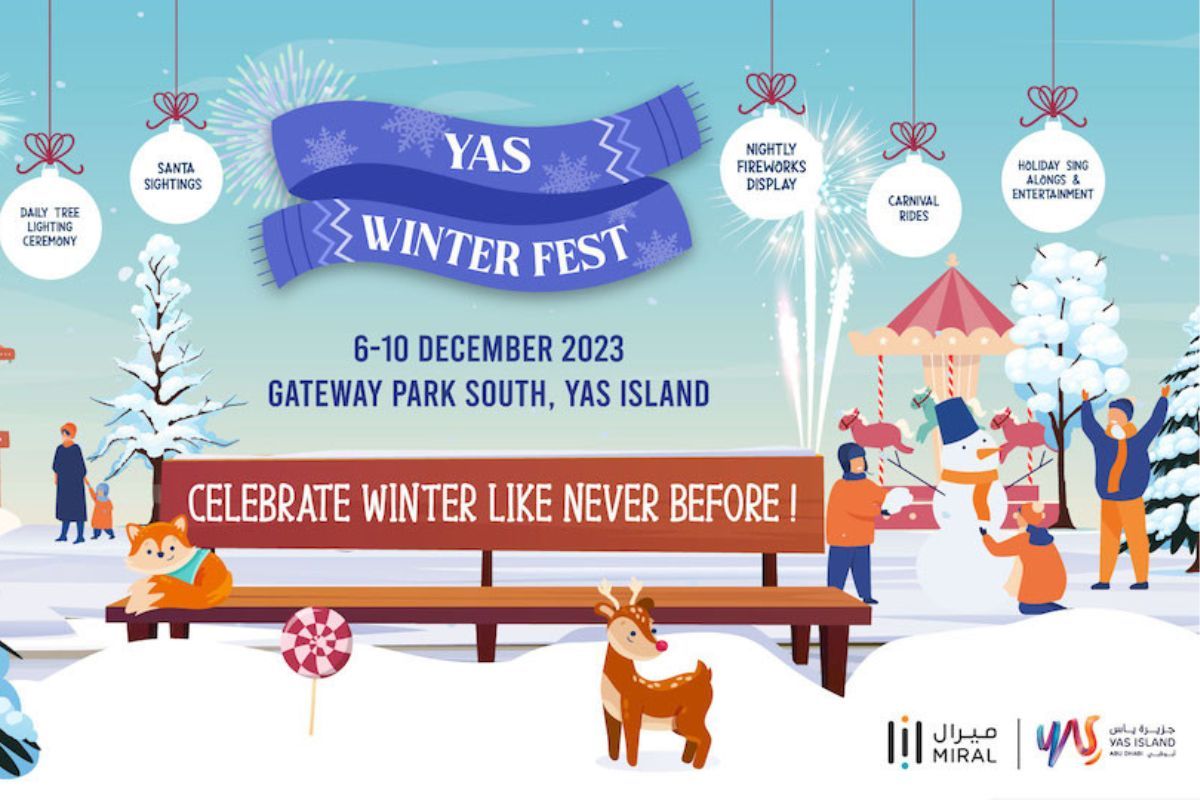 Yas Winter Fest is Abu Dhabi's grandest winter extravaganza spanning 5 days of festive wonder.
Key attractions include the Snow Park with its play zones, thrilling snow slides, and a unique snowball fight maze. Guests can look forward to dazzling fireworks every night at 9 p.m. and a daily enchanting Christmas tree lighting at 6:30 p.m. Add to the charm with artificial snow showers, creating the perfect selfie spots.
For those seeking a touch of magic, Santa Land provides opportunities to send letters straight to the North Pole, spot Santa making his hourly rounds, and even immerse in crafts at Santa's Workshop. For thrill-seekers, a carnival brings an array of adult and kid-friendly rides, and challenging skill games. The Kids Zone features innovative attractions like the Winter Meltdown balance challenge, a mega trampoline, and even a Bunjee Jump.
All this is crowned with Wintertainment, from live stage performances, and festive sing-alongs, to a vibrant parade featuring elves, fairies, and Santa himself.
Get ready for a heartwarming celebration at Yas Winter Fest!
---
The Illusionists: Magic of The Holidays @ Etihad Arena
📆 08 - 10 December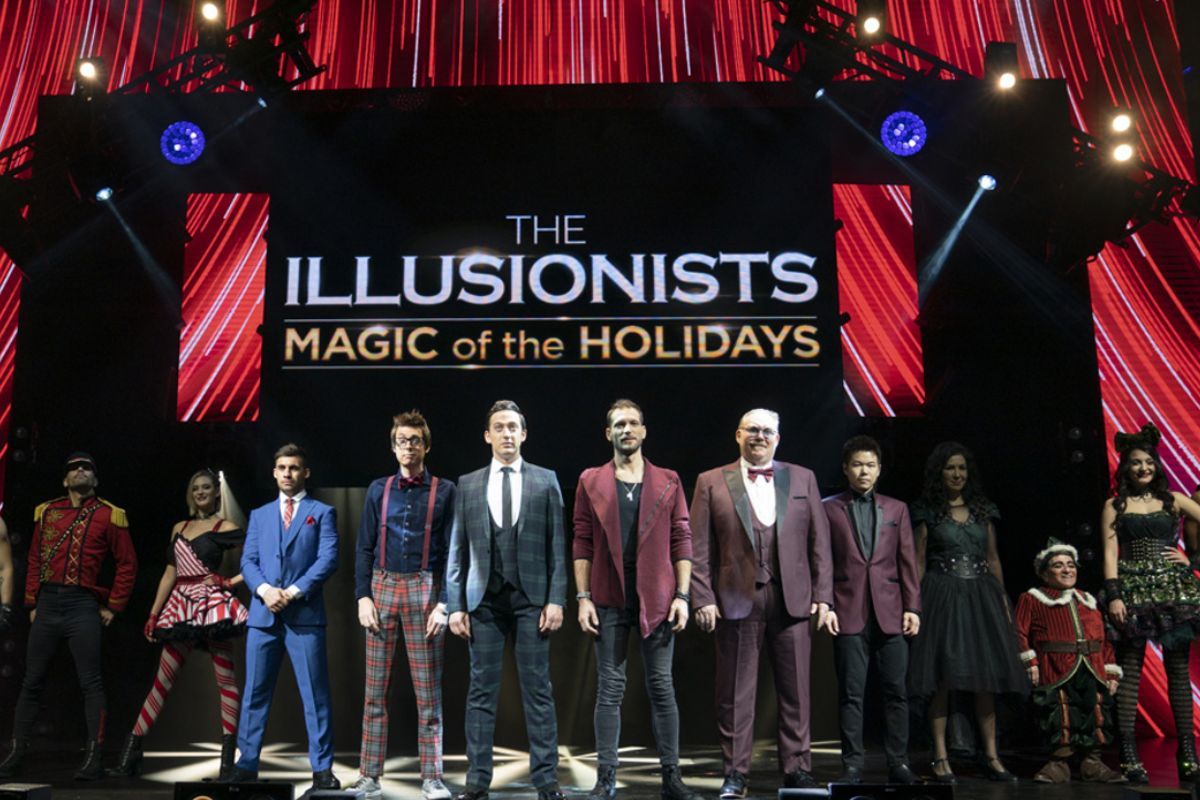 "Discover a world where the impossible becomes possible with 'The Illusionists - Magic of the Holidays' at Yas Island, Abu Dhabi. This celebrated group has been breaking records worldwide with its unique and sophisticated approach to magic. This year, they are back to enchant Abu Dhabi with a new production, designed to unravel the mysteries of illusion in a festive spirit.
The Illusionists bring a fresh and innovative experience to the stage, blending technology and interactive performances, making it a delightful experience for everyone. Whether it's witnessing astonishing illusions, experiencing mind-reading wonders, or enjoying feats of daring, attendees are in for a treat.
Ideal for individuals of all ages, this show is a splendid way to add a touch of enchantment to your holidays.
---
BLAST Premier World Final - Counter Strike 2023 @ Etihad Arena
📆 16 - 17 December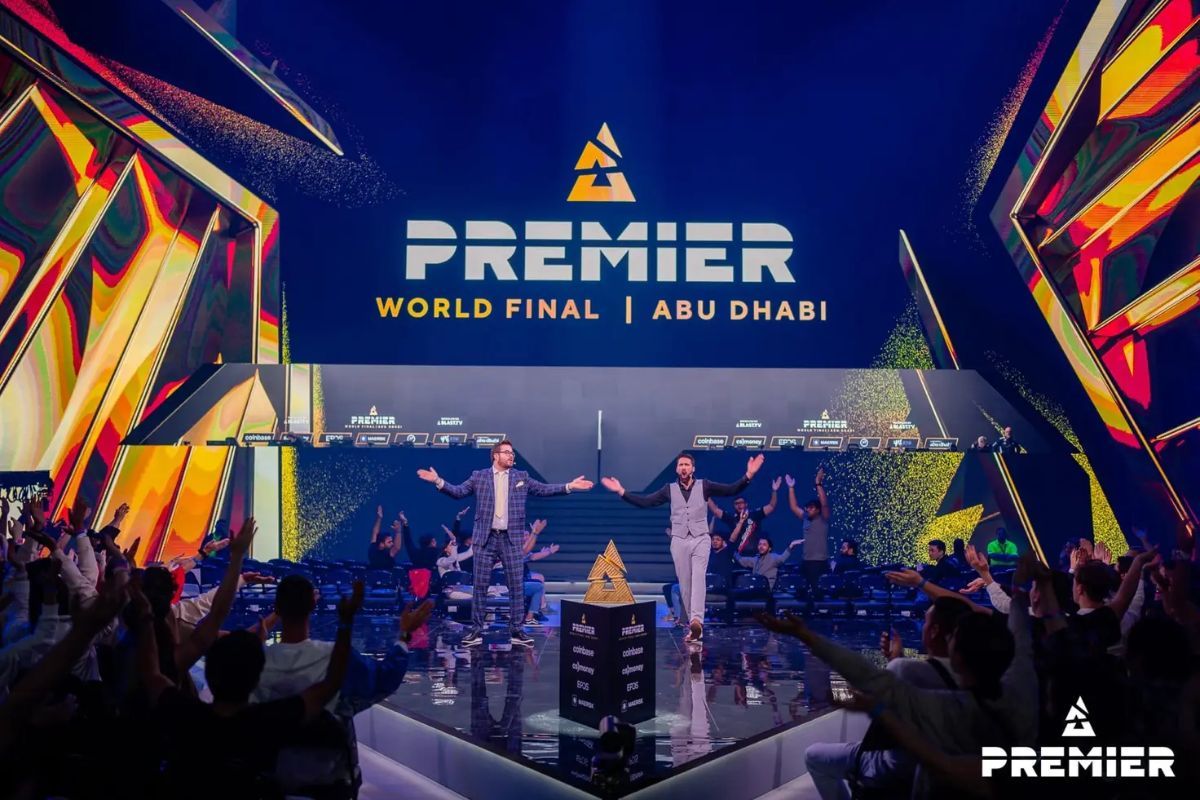 Experience the adrenaline-pumping action of the BLAST Premier World Final 2023 at the Etihad Arena. This world-renowned esports tournament, featuring a lucrative $1 million prize pool, will see eight elite Counter-Strike teams, including the reigning champions G2 and the globally acclaimed FaZe Clan and Vitality, battle for the coveted title of world champions.
This event, a partnership with ADGaming, is a return after the phenomenal success of the 2022 edition, which marked the largest esports event in the Middle East and witnessed over 6,000 enthusiasts enjoying thrilling matchups live.
Don't miss the opportunity to be part of this electrifying atmosphere and witness firsthand the clash of esports titans.
---
And there we have it! Abu Dhabi has really amped the game this quarter with some major events to look forward to. Whether you're into thrilling sports events, magical performances, or electrifying concerts, there's something here for everyone. So, don't miss the chance to experience the magic these upcoming events bring.
Happy travels, and here's to discovering more of what Abu Dhabi has in store!
Also Read: