Do you like talking so much about matters that make difference? Are you trying to reach your audience with your voice to create a positive impact? Podcasting is something you should try out if you haven't yet.
What is podcasting?
Podcasting is the practice of preparing and distributing audio files to the computers of subscribed users. They can also be uploaded to streaming service platforms like Spotify. Content creators have hailed this media format since it allows them to connect to their audiences more effectively. It is an easier way to reach people as an audio form is easier to consume via multi-tasking, that is, you can listen to something while working on something else.
Podcast studios help you record your audio content and turn it into a podcast. It is an easier way to rent a room in a recording studio than to buy hefty recording equipment. If you are a content creator or a great speaker who is looking for a podcast studio in the region, here are some well-equipped podcasting studios in Dubai you need to check out.
Podcast Studios in Dubai
Studio 9 Productions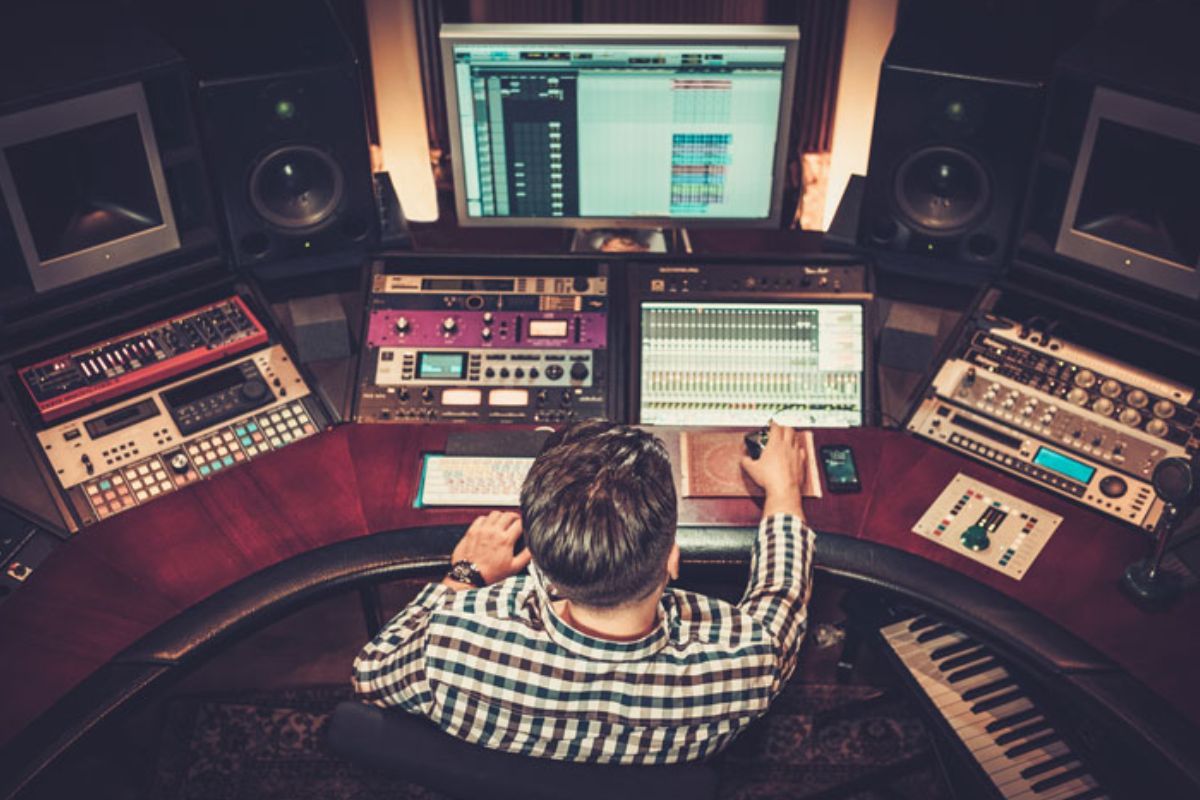 Studio 9 Productions is a recording studio in Dubai that is popular for recording, composing, and mixing. The studio offers high-quality recording equipment for you to record your mix. They have a bundle of choices for you to suit your taste and professional input. This recording studio has been in the market for quite some time and has earned its name by serving and meeting high industry standards.
At Studio 9 Productions you can record your vocals in a pristine studio setting to produce HD digital quality files. You can also seek help from professional recording engineers at the production house. The studio also has ADR or dubbing facilities that you can utilize to provide voice-overs for videos, movies, or commercials. They also have voice-over artists who could help you with your projects like dubbing.
Studio 9 Productions also provides the opportunity for you to go live, do conference recording, or do outdoor venue recording.
Check out their website to see the services they offer.
Location: Yes Business Tower, Barsha, Dubai
Timings: 11 am to 7 pm. Closed on Saturdays and Sundays
The Kreative Company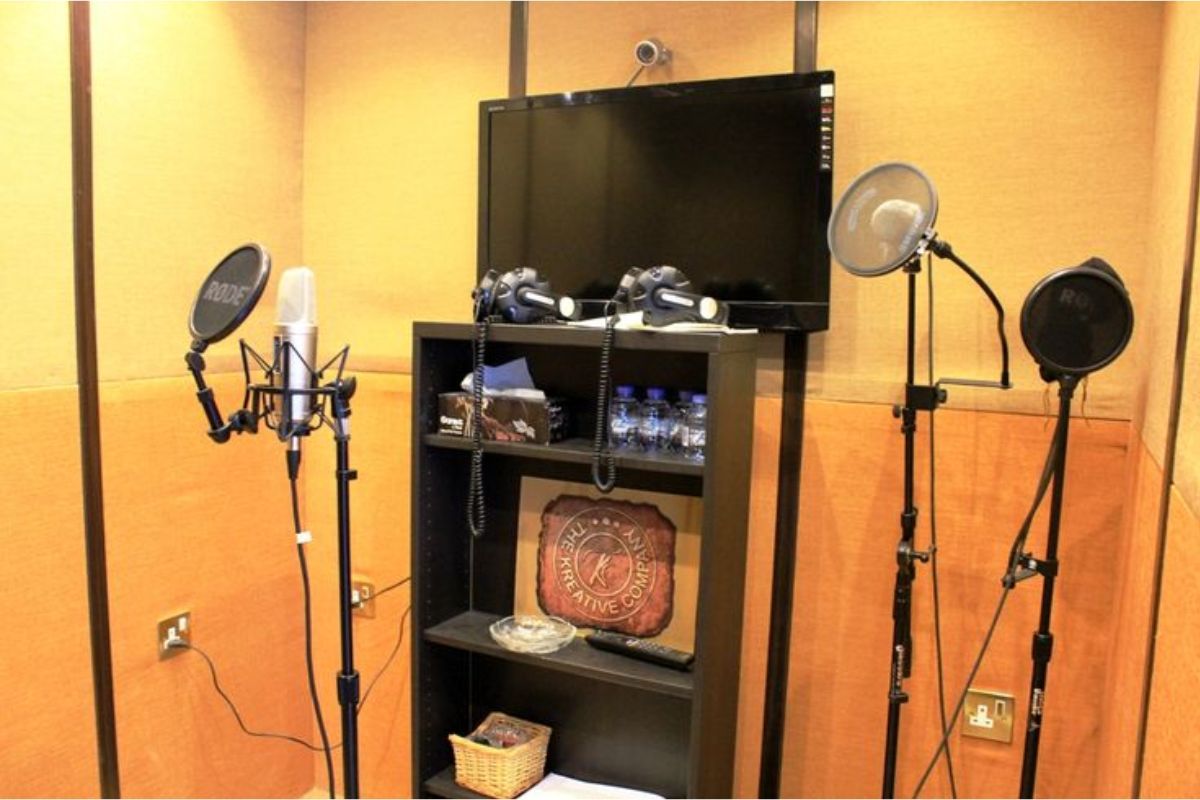 The Kreative Company is a professional recording studio established in 2008. They have been offering audio production services in many languages for different channels. The Kreative Company is one of the most professionally soundproofed recording studios in Dubai. The studio claims to be the only paperless studio in the region.
The recording booth is equipped with top-notch microphones, mixers, preamps, kit, and DAW to capture the voice without any noise. The recording booth and control room together provide two soundproofed facilities suitable for groups, big sessions, and interactive recordings. The Kreative Company offers perfect assistance to your projects like IVRs, voiceovers, music, dubbing, audiobooks, podcasts, cover/unplugged versions, community recordings and so forth.
Visit their website to learn more about the studio.
Location: Mazaya Centre Side, Al Wadi – Building, opposite Burj Khalifa, Al Wasl, Dubai
Timings: 9 am to 6 pm. On Saturdays, the studio closes by 4 pm. On Sundays, the studio will not be open.
Sounds Great Studio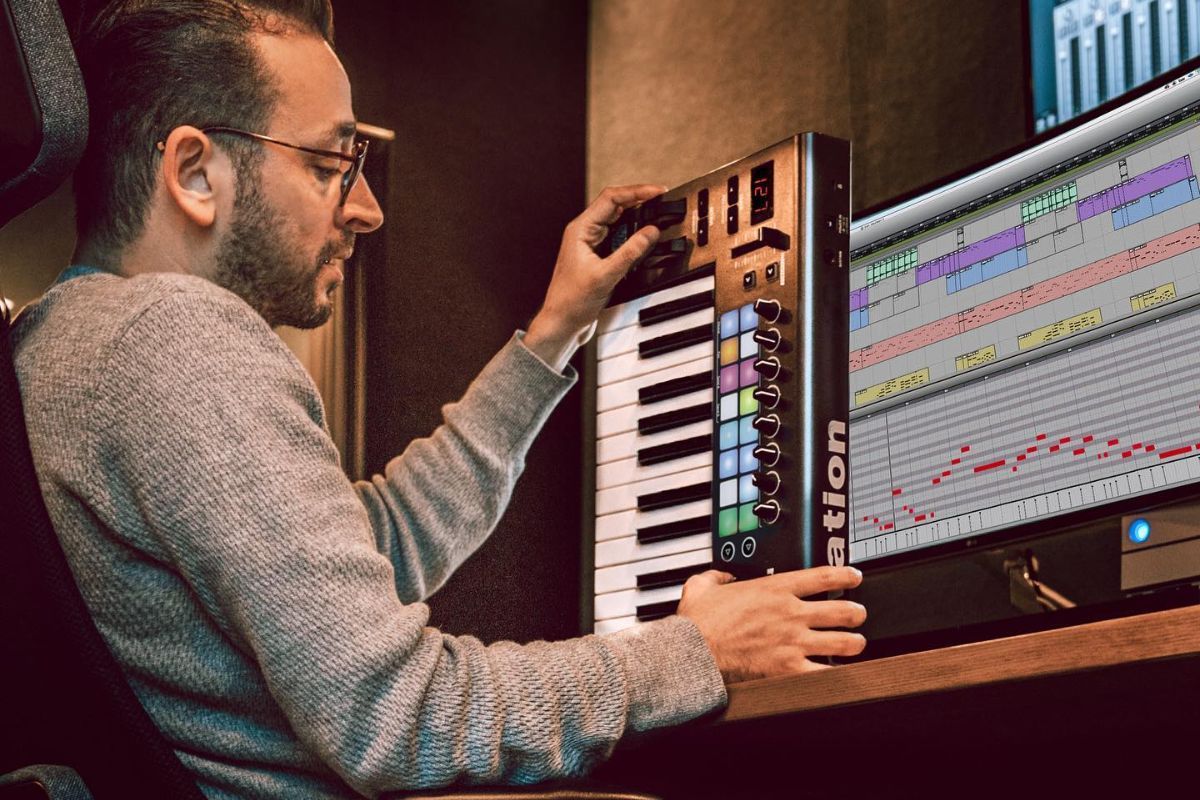 Sounds Great Studio is a creative audio house where you can record your words to turn them into great works that impact the world. This recording studio has a team of passionate musicians, sound engineers, and producers that help you to achieve your goal. Their experience with international clients makes them experts in this field.
Sounds Great's expert team can help you to compose and mix your audio files to make your podcast look more professional. You can trust them in handling jobs like music composition, sound design, song production, sonic branding, radio ads, and voice-over recordings. The studio also provides dubbing artists if you want someone to do the voice-overs for your videos. They can also turn bad audio into quality with audio restoration and repair. The recording equipment at Sounds Great Studio meets international standards and hence makes it one of the best places in the region to record your podcast.
Check out their website to select the service you want.
Location: Dubai Media City, Building 8, Office 407
Timings: 9:30 am to 6:30 pm. Closed on Saturdays and Sundays
Sound Struck Studio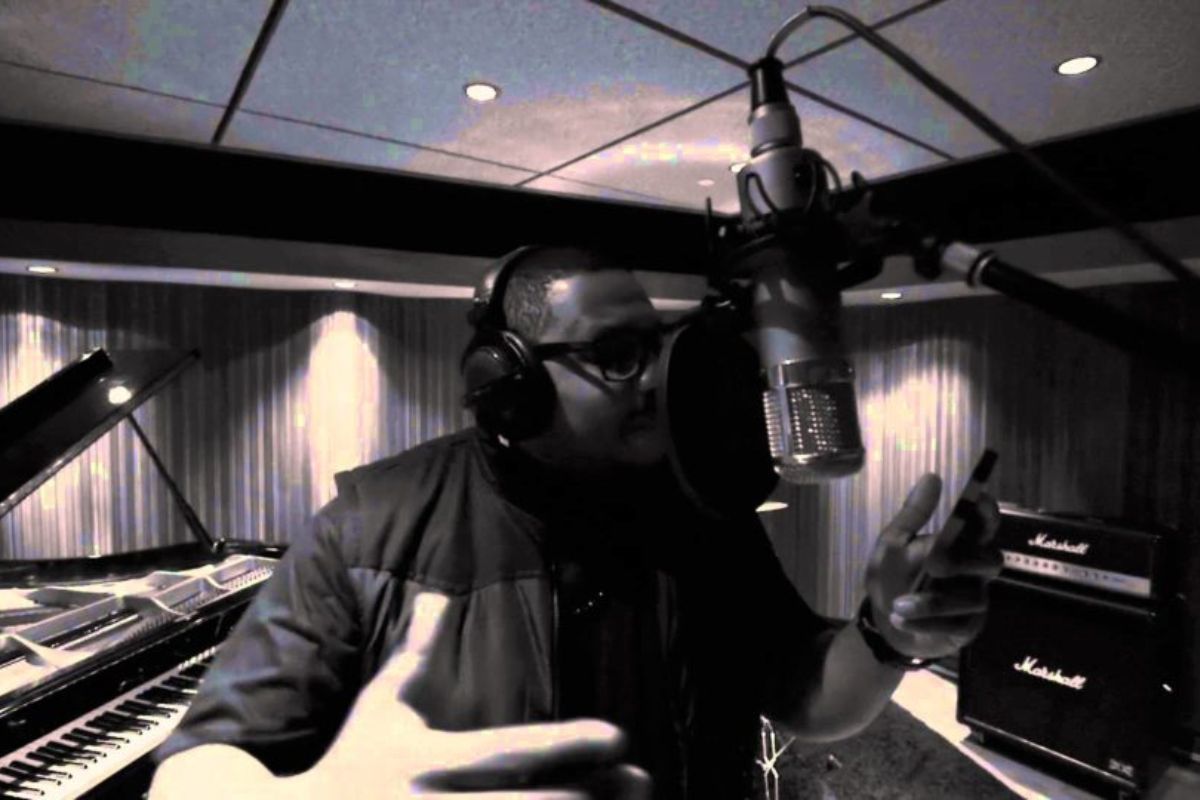 Sound Struck Studio is a multi-platinum, award-winning recording studio that esteemed international brands in their clients list. This studio is here to serve all your audio needs. The studio offers space for you to create voice-over recordings or any audio track of your choice.
The services offered by Sound Struck Studio expand from pre-production to post-production. You can track your audio, edit and mix all at once at their studio. The studio also helps you to dub for your videos or movies. They also provide IVR and ADR services to help you get an audio file with a professional touch. At Sound Struck Studio, you can record a podcast and get it ready for upload on streaming service apps.
Visit their website to see the wide range of services they offer.
Location: Office 1407, Damac Executive Heights, Jebel Ali Race Course Rd
Timings: 9:30 am to 6:30 pm. Closed on Saturdays and Sundays
MNK Studios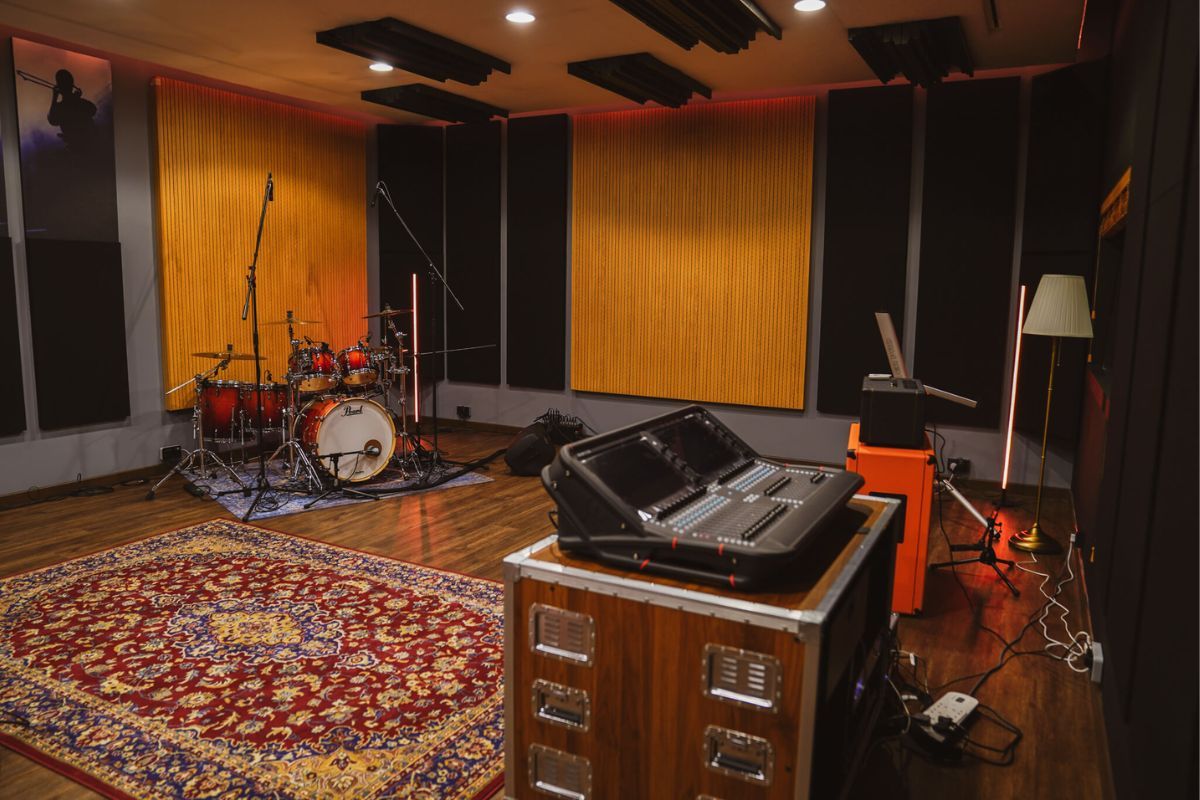 MNK Studios are pioneers in the sound realm. They have two recording studios in Dubai. The studio offers three professional soundproofed and acoustic-treated music rehearsal spaces for artists and musicians in the region. The studio also provides other services like music rehearsal spaces and audio and music post-production services. These services include voice-over recordings, sound design, ADR & dubbing services, mix and master for radio, TV, cinema, and online commercials.
You can record podcasts at their podcasting studio. The podcasting studio has great aesthetics which you can use to shoot a video. They have talented engineers who can offer technical support to ensure you produce the best quality audio files at their studio. MNK Studios employ Dolby Atmos, a new spatial audio technology that allows sounds to be interpreted in a three-dimensional soundscape. Filmmakers can utilize this technology to provide an immersive sound experience.  
Visit their website to book your time slot.
Location: Warehouse 14, The Shed 8th Street, Al Quoz Ind 3
Timings: 9 am to 11 pm. On Saturdays and Sundays, they open from 11 am.
Also read: