The autonomous vehicles can seat up to three passengers.
The future of transport is happening in Dubai. Going from point A to point B without anyone handling the steering wheel will soon become a reality before the year ends. But before that happens, we are giving you a rundown of the self-driving taxis that will be made available to the public in the Jumeirah area.
The autonomous taxi services will be delivered by US-based self-driving technology company Cruise, a subsidiary of General Motors (GM), following its exclusive partnership with the Roads and Transport Authority (RTA) until 2030.
The first batch of 10 self-driving cabs is custom-built on the foundation of Chevrolet Bolt, manufactured by GM.
According to Cruise, the interior of the autonomous Cruise taxi is the same as a regular Chevy Bolt sedan, except, of course, for the steering wheel that moves on its own.
There are three tablets in the car - one in front and two at the back. Riders can start the trip from one of the tablets in the back which also shows the map and gives ride updates. There's also a help button on the ceiling that one can push at any time to connect with Cruise support.
How does it see?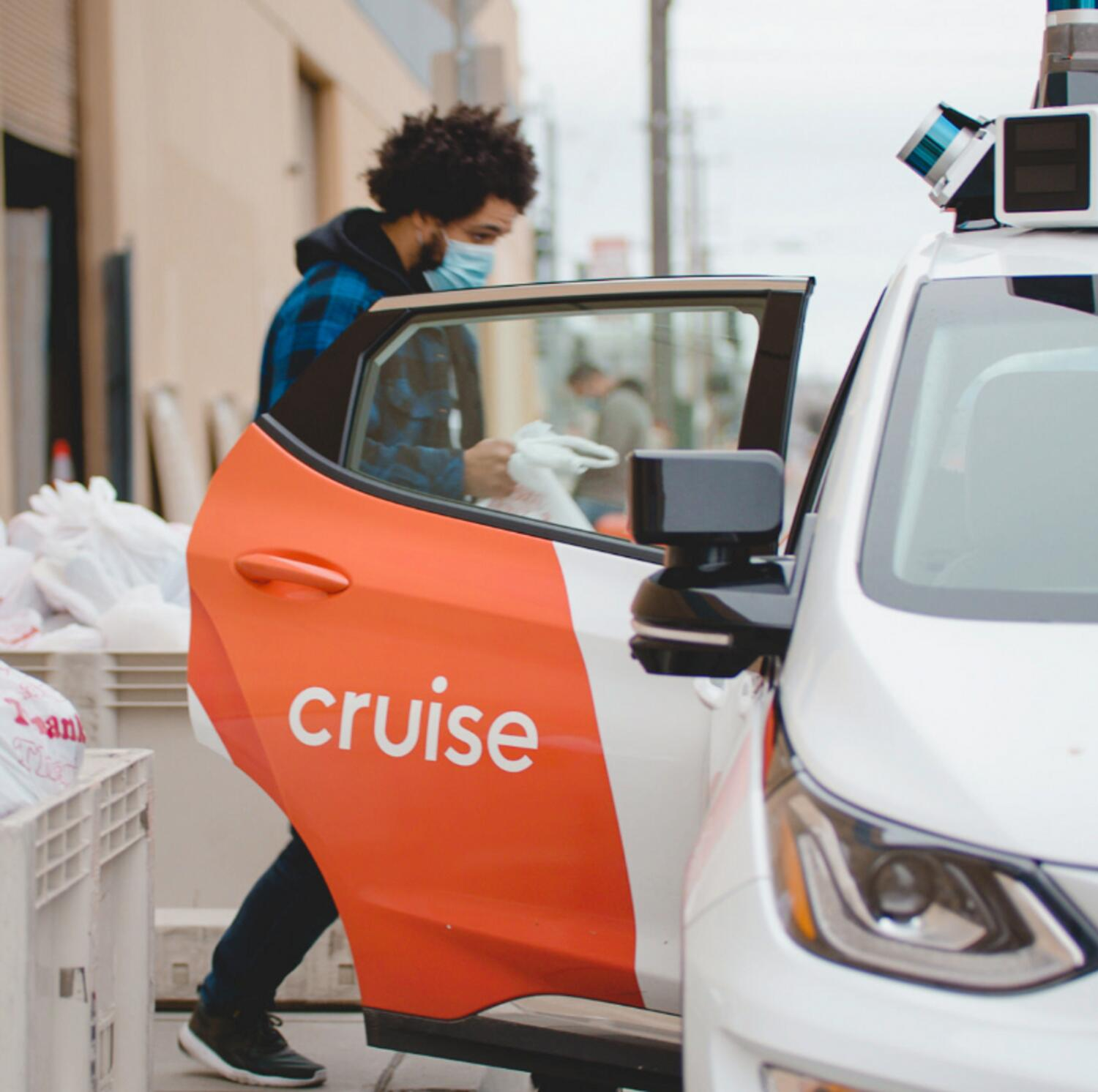 Cruise self-driving taxis have over 40 sensors that can see 360 degrees, even hundreds of feet ahead, and around a double-parked car. They are equipped with a suite of sensors, including LiDAR (laser sensor that uses near-infrared light to detect the shapes of objects), cameras, and radars to determine the distance of objects. The sensors give information about everything nearby – such as pedestrians, bikes, cars, signages, as well as road conditions and more.
"(Our) cars make sense of this data in a split second, tracking every important object in view,"
Cruise noted.
Can it change lanes?
Cruise cars consider multiple paths per second, constantly choosing the best ones for unexpected events and changes in road conditions.
How does it drive?
Cruise explained: (Our) cars tell their wheels and other controls how to move along the selected path and react to changes in it. The result is a ride that's safe, efficient, and natural-looking to other drivers.
The taxis also determine the best way to reach their destination by
"considering multiple paths per second and constantly choosing the best one to meet changing road conditions and events".
Can it anticipate the movement of people and things?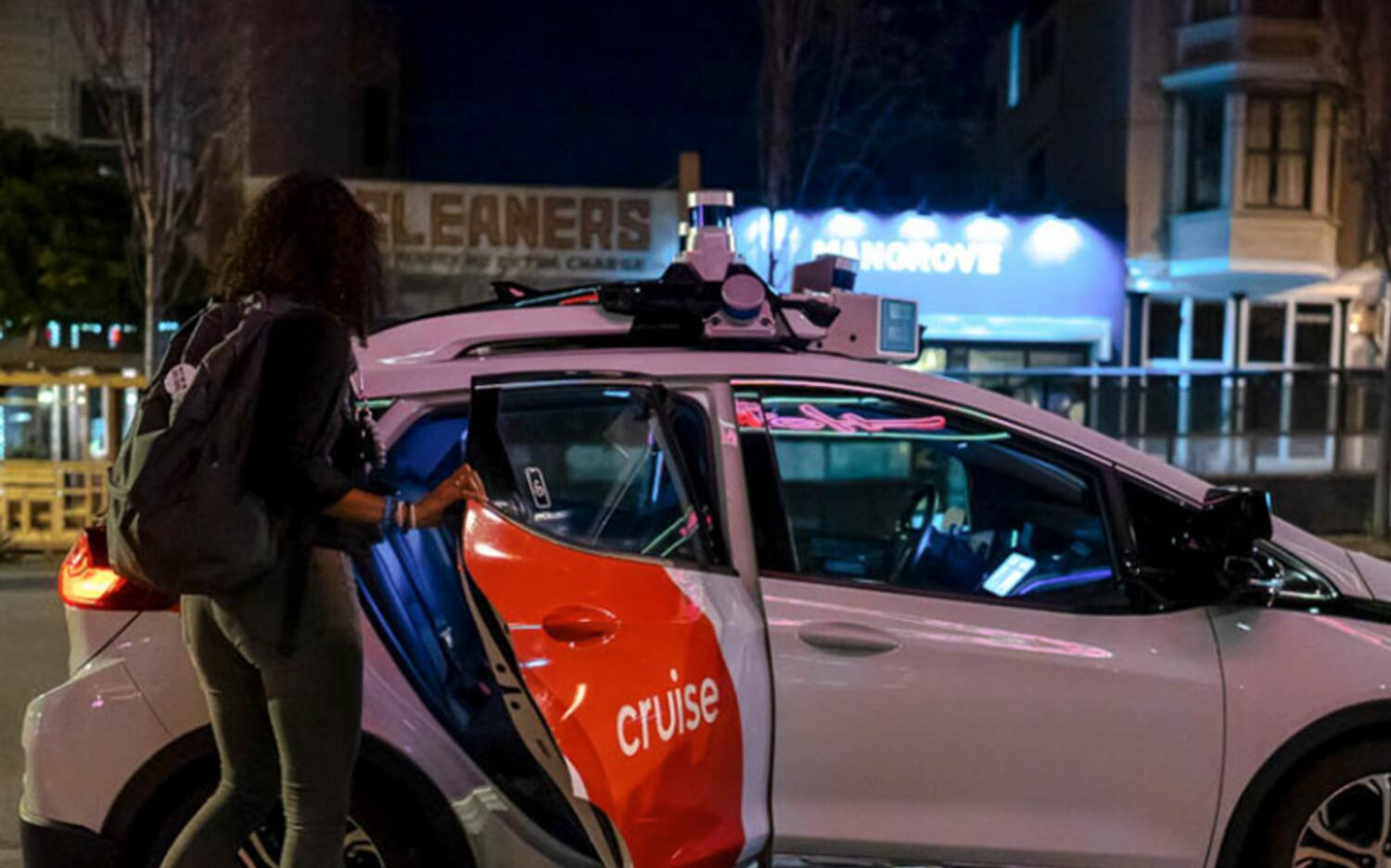 Cruise autonomous taxis detect, predict, and respond to the movement of people, animals, and objects. The AV 'tells' the wheels and other controls - like the throttle, brake, and steering –
"how to move along this path, speeding up or slowing down to react to changes around it".
According to the company, the AVs
"learn and improve with every mile they drive".
How much is the fare?
Cruise fares are calculated using the estimated time and distance of an optimal route. In an interview, Khaled Al Awadhi, director of Transportation Systems, Public Transport Agency at RTA, said:
"Fare is not yet finalised but it will be comparable to what is currently charged by limo taxis, which are usually 30 per cent higher than traditional taxis in Dubai.

"The self-driving taxi can seat up top three passengers at the back, with no passenger allowed in front."
Cruising history
In January 2022, Cruise opened its fully driverless service to public riders in San Francisco, California. Now, Cruise also offers driverless rides in Austin, Texas and Phoenix, Arizona. Dubai is the first non-US city to commercialise Cruise self-driving cars that are all-electric and emission-free.
Timeline:
2013 – Cruise is founded by Kyle Vogt in San Francisco, fulfilling his childhood dream of making self-driving cars a reality.
2014 – Dan Kan joins Cruise as a co-founder. Cruise develops a highway autopilot retrofitted to a car — the first step towards a fully self-driving vehicle.
2016 – General Motors (GM) acquires Cruise Legacy, bringing more than a century of experience in designing and manufacturing vehicles to AV (autonomous vehicle)
2017 – Cruise opens its AV fleet to employees as a rideshare network.
2018 – Cruise reaches 1,000 employees; receives an additional U$3.35B in investment from GM and Softbank. Honda invests U$750M and commits $2B to developing a new autonomous vehicle, the Origin.
2019 – Another investment round of U$1.15B; Cruise opens an office in Seattle, Washington.
2020 – Cruise reveals Origin, an entirely new shuttle-like vehicle that can accommodate up to six passengers. During the Covid-19 pandemic, Cruise partners with Walmart on a self-driving delivery pilot in Arizona, and conducts its first driverless ride on the streets of San Francisco.
2021 – Cruise announces plans for international driverless testing and expansion in Dubai and Japan. Cruise has delivered more than a million meals in partnership with San Francisco-Marin Food Bank and SF New Deal.
2022 – Dubai's Roads and Transport Authority and Cruise sign partnership to operate taxi and e-Hail services in Dubai. Cruise also opens its fully driverless service to public riders in San Francisco.
2023 – Cruise Origin production begins; Cruise starts the digital mapping of Jumeirah 1 area as a prelude for the launch of the actual service by end of the year, in the lead up to operating 4,000 autonomous vehicles in Dubai by 2030.
News Source: Khaleej Times