The UAE presents a wide array of experiences, ranging from luxurious resorts to exhilarating adventures, showcasing a diverse range of offerings to indulge in.
As the Eid Al Adha holidays approach, there is still time to plan and make the most of this extended weekend of celebration. The UAE offers a plethora of premium options to ensure a memorable experience during this festive period.
From lavish resorts to exciting adventures, there is a diverse range of offerings available. Whether you prefer to relax in the midst of golden dunes, indulge in exclusive beachfront retreats, or seek thrills through activities like skydiving, helicopter rides, or hot air balloon rides, the UAE has something for everyone.
Here are nine premium destinations and activities in the UAE to consider for your Eid Al Adha holidays.
Sir Baniyas Island, Abu Dhabi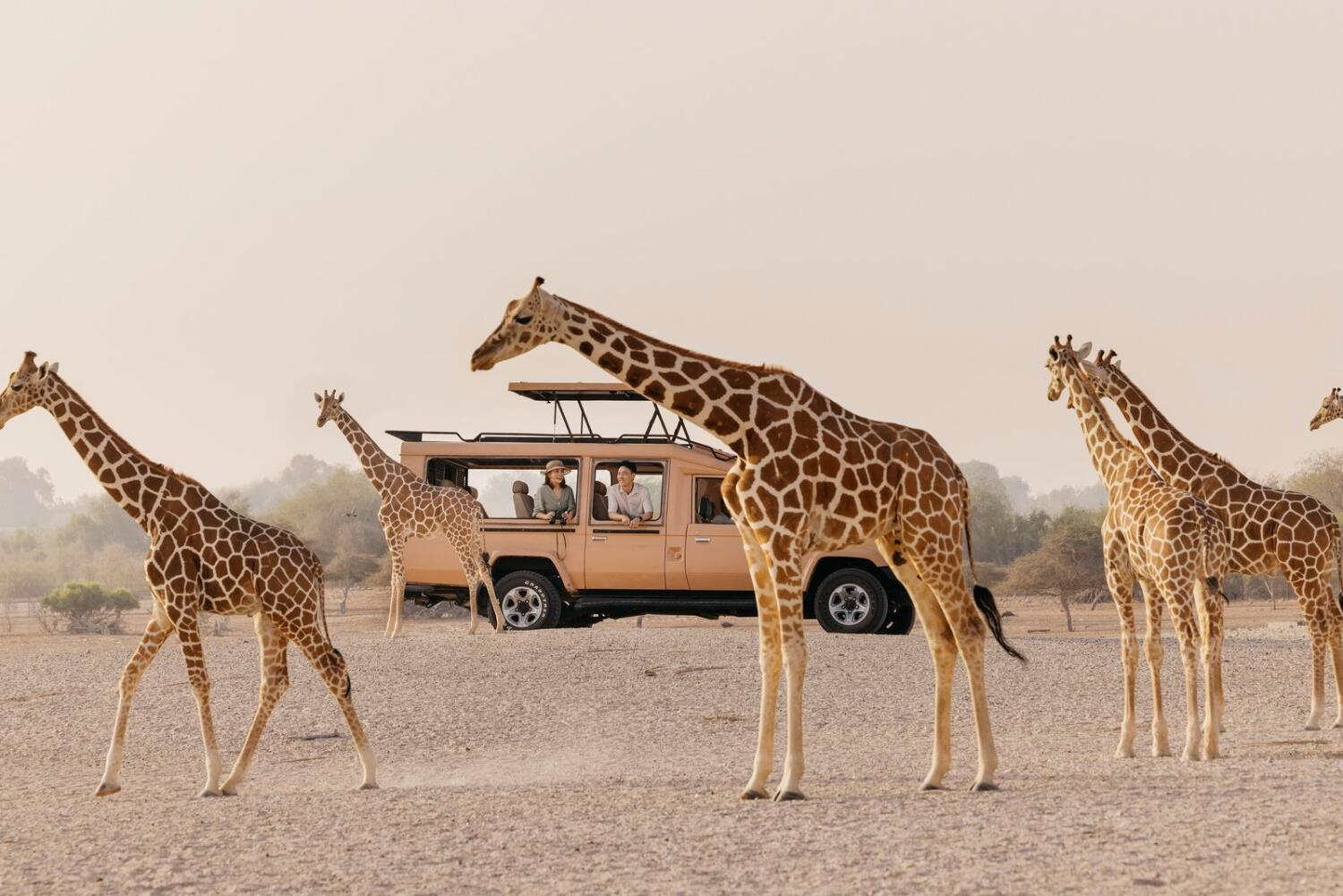 Experience the unexplored beauty of Sir Bani Yas Island and embark on a thrilling adventure while indulging in luxury accommodations. This captivating island is home to a diverse wildlife reserve and offers exciting family-friendly activities.
Discover the Wildlife Park, a vast reserve occupying more than half of Sir Bani Yas Island. Join an expert guide on a 4x4 nature and wildlife safari to encounter free-roaming animals such as Arabian oryx, gazelles, giraffes, hyenas, and cheetahs.
Each accommodation on Sir Bani Yas Island provides a unique and luxurious experience, allowing visitors to immerse themselves in the island's serene beauty. Choose to stay at the five-star Desert Islands Resort & Spa by Anantara or enjoy beach-front seclusion in one- or two-bedroom villas on the eastern shores.
The price for a two-night stay in a villa for two adults starts at Dh 9,000, offering an exclusive and memorable getaway on Sir Bani Yas Island.
Atlantis The Royal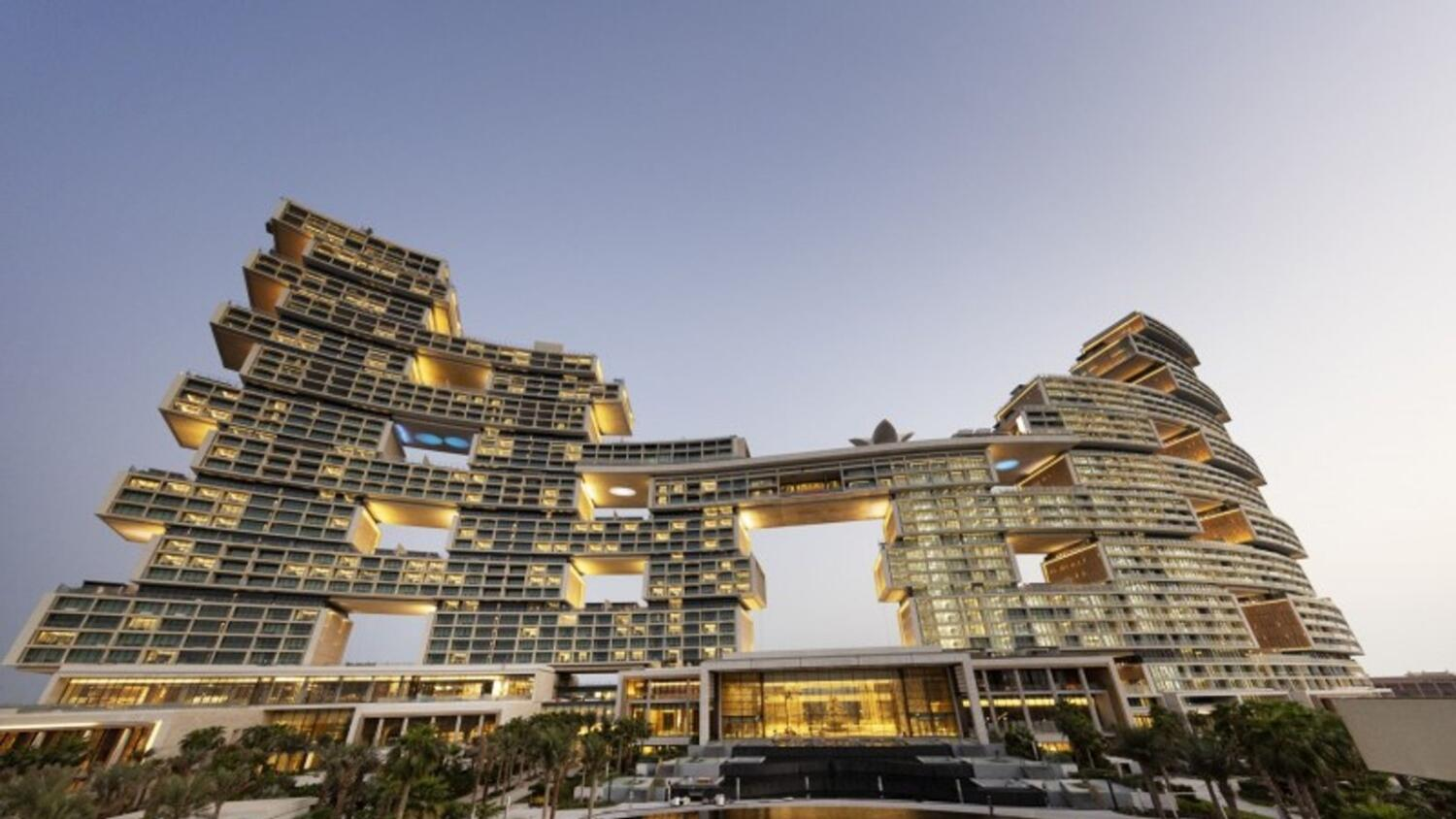 Experience a new level of luxury with Atlantis The Royal, the latest architectural marvel in Dubai. This meticulously crafted destination redefines the concept of opulence and promises an unforgettable experience.
Indulge in a dream-worthy suite that boasts an expansive terrace complete with a private infinity pool, offering breathtaking views of the Arabian Sea. Relax and unwind in the outdoor dining and seating areas, creating a truly serene and exclusive atmosphere.
For the Eid Al Adha vacation, the price per room, per night for two adults at Atlantis The Royal starts at Dh 10,364.
Helicopter ride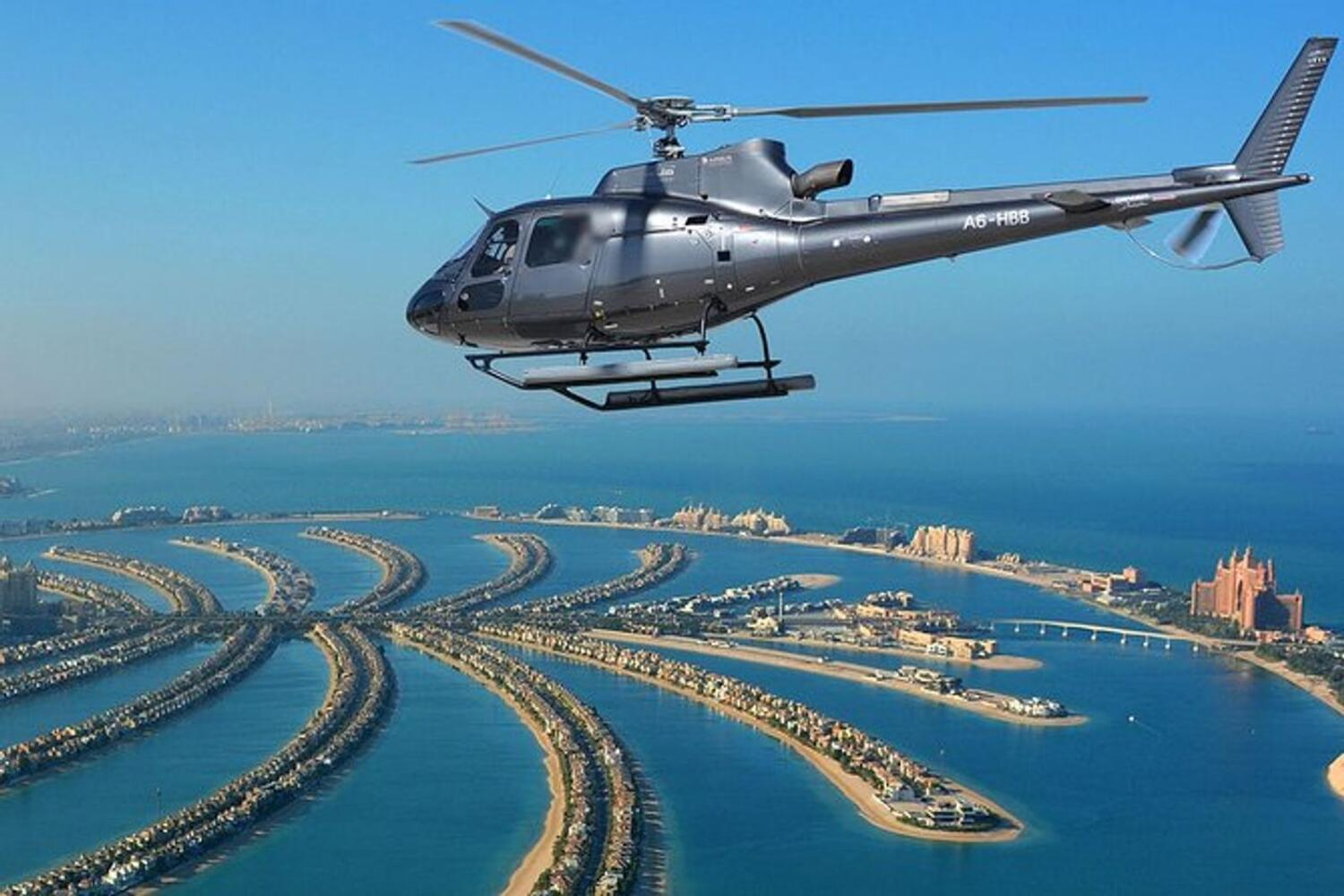 Embark on a breathtaking helicopter ride that showcases Dubai's iconic landmarks from a whole new perspective. This thrilling adventure provides participants with an exclusive view of the magnificent Burj Khalifa, allowing them to marvel at its towering presence. The helicopter ride also offers stunning aerial views of the Palm Jumeirah and other renowned landmarks.
Numerous operators in Dubai provide helicopter tours, with prices varying based on location and flight duration. The minimum flight time typically lasts for 12 minutes, starting near Burj Al Arab and heading towards Burj Khalifa, with prices starting at Dh 675 per person.
For a more personalized experience, one can opt for a private tour flight lasting 40 minutes, accommodating up to five people, with a price of Dh 10,000.
La Perle show at Al Habtoor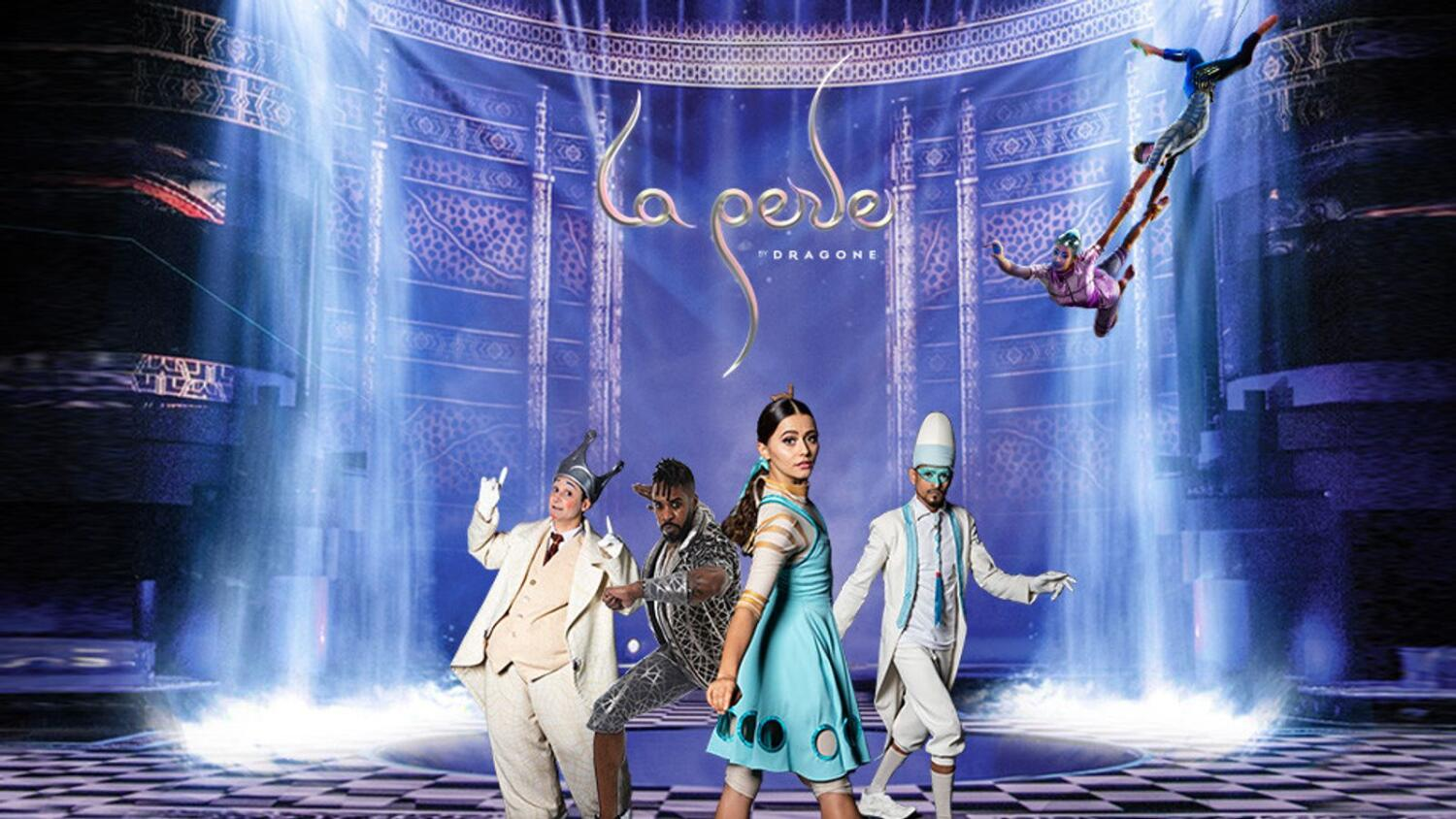 Immerse yourself in the awe-inspiring spectacle of La Perle, a captivating show that combines immersive artistic performances, cutting-edge technology, and mesmerizing imagery. Drawing inspiration from Dubai's vibrant culture, dynamic present, and visionary future, La Perle offers a breathtaking experience that will leave audiences amazed.
Prepare to be astonished by jaw-dropping stunts, mind-blowing special effects, and a seamless fusion of artistry and innovation that will leave you speechless. The show unfolds in a tailor-made aqua theater with 270-degree seating, offering a unique perspective on the action. Watch in wonder as the stage fills with water and drains within seconds, while artists perform incredible aqua and aerial feats, including daring dives from a height of 25 meters.
Tickets for La Perle start at Dh 159, providing an opportunity to witness this extraordinary production. For a more enhanced experience, you can opt for a ticket that includes dinner and a cruise ride, with prices starting at Dh 354.
Kingfisher retreat, Kalba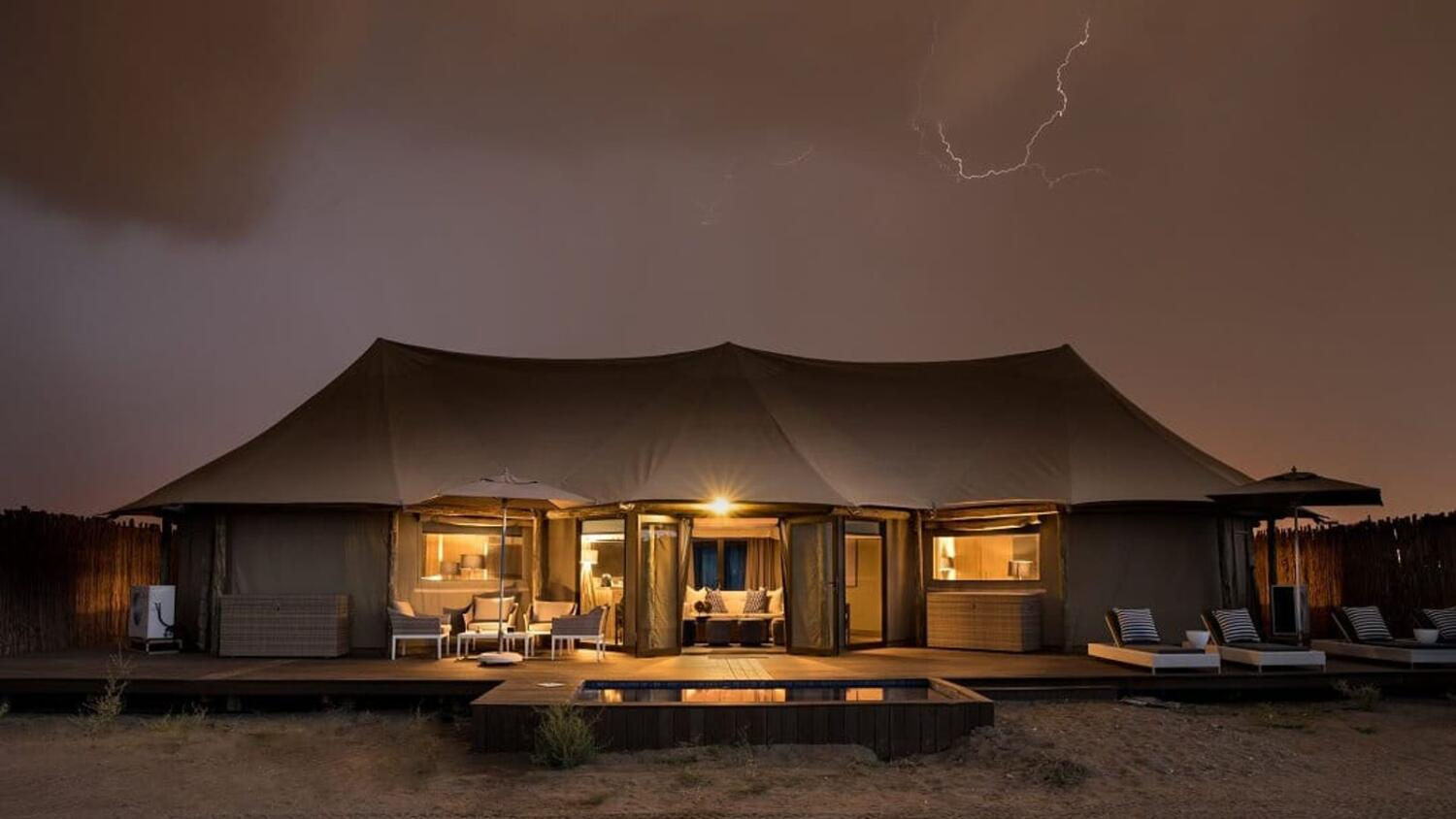 Experience the enchanting beauty of an island paradise, where nature's wonders come alive. Witness the graceful flight of birds, the serene presence of gazelles, the nesting of turtles along the shores, and the playful scuttling of crabs in their natural habitat. This retreat allows guests to immerse themselves in the tranquility of Sharjah's natural surroundings.
In addition to the stunning natural environment, guests can also partake in interactive workshops and engaging activities that showcase the local traditions and customs of Sharjah. Immerse yourself in the rich cultural heritage of the region and gain a deeper understanding of its unique traditions.
For a memorable stay, the price for one night in a 1-bedroom accommodation starts at Dh 2,115.
Hot Air Balloon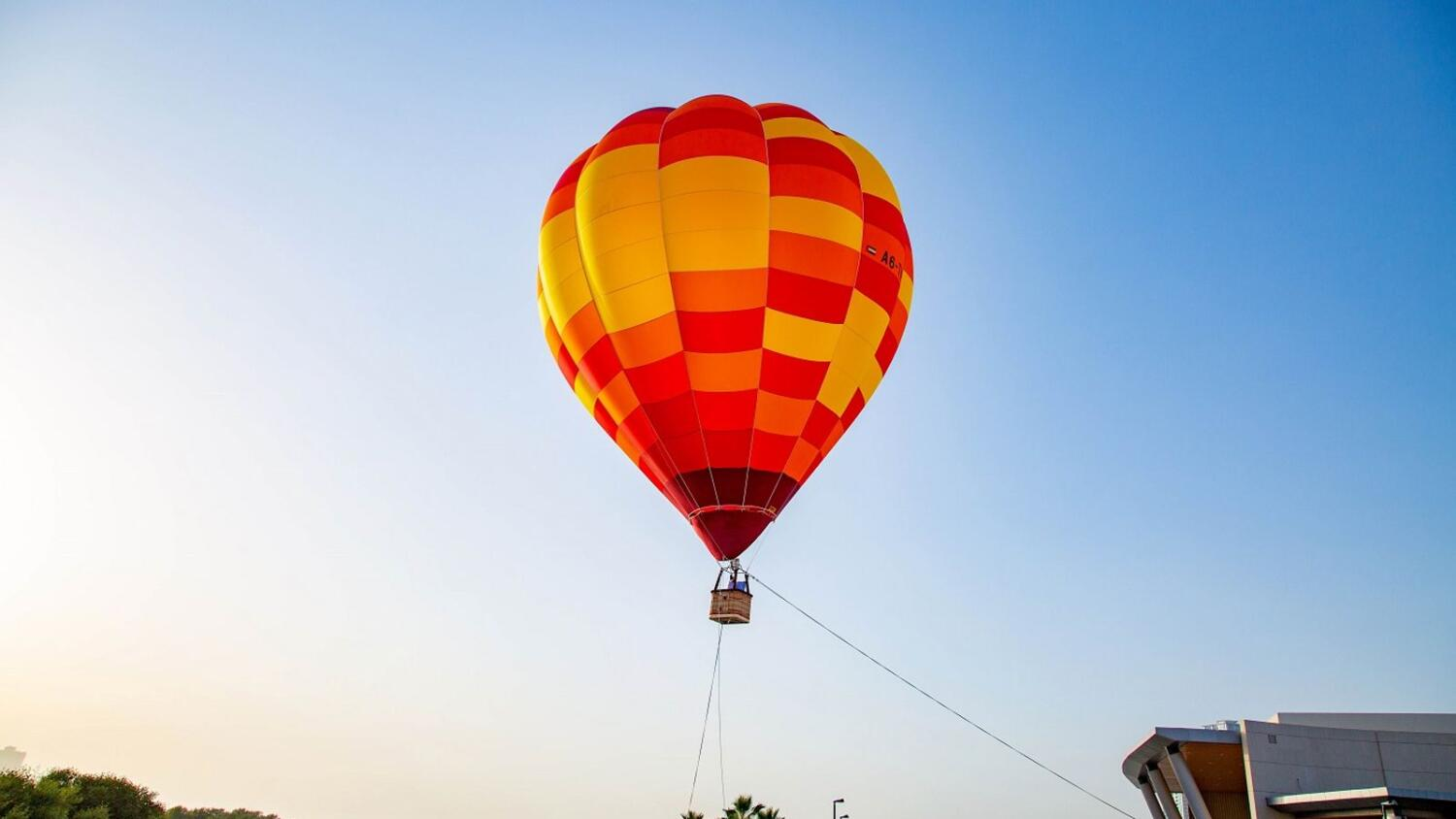 Imagine the exhilarating sensation of floating in a hot air balloon, gazing down from above and feeling the refreshing breeze against your skin. This dream-like experience is possible at various locations across the UAE, offering a unique adventure for thrill-seekers.
Tour operators in Abu Dhabi, Dubai, and Ras Al Khaimah facilitate hot air balloon experiences, with flights typically scheduled during sunrise for the most picturesque views. As the balloon ascends to an altitude of 4,000 feet, visitors are treated to breathtaking 360-degree panoramas of the golden sand dunes below.
Depending on the chosen package, the experience may include convenient pick-up and drop-off services, refreshing onboard refreshments, a sumptuous breakfast, and a flight certificate signed by the pilot as a memento of the journey.
The price per person for a hot air balloon flight can vary based on the chosen service and package. However, prices typically start at Dh 1,050 for a 1.5 to 2-hour flight, providing an unforgettable and enchanting adventure high above the UAE's stunning landscapes.
The Oberoi Beach Resort, Al Zorah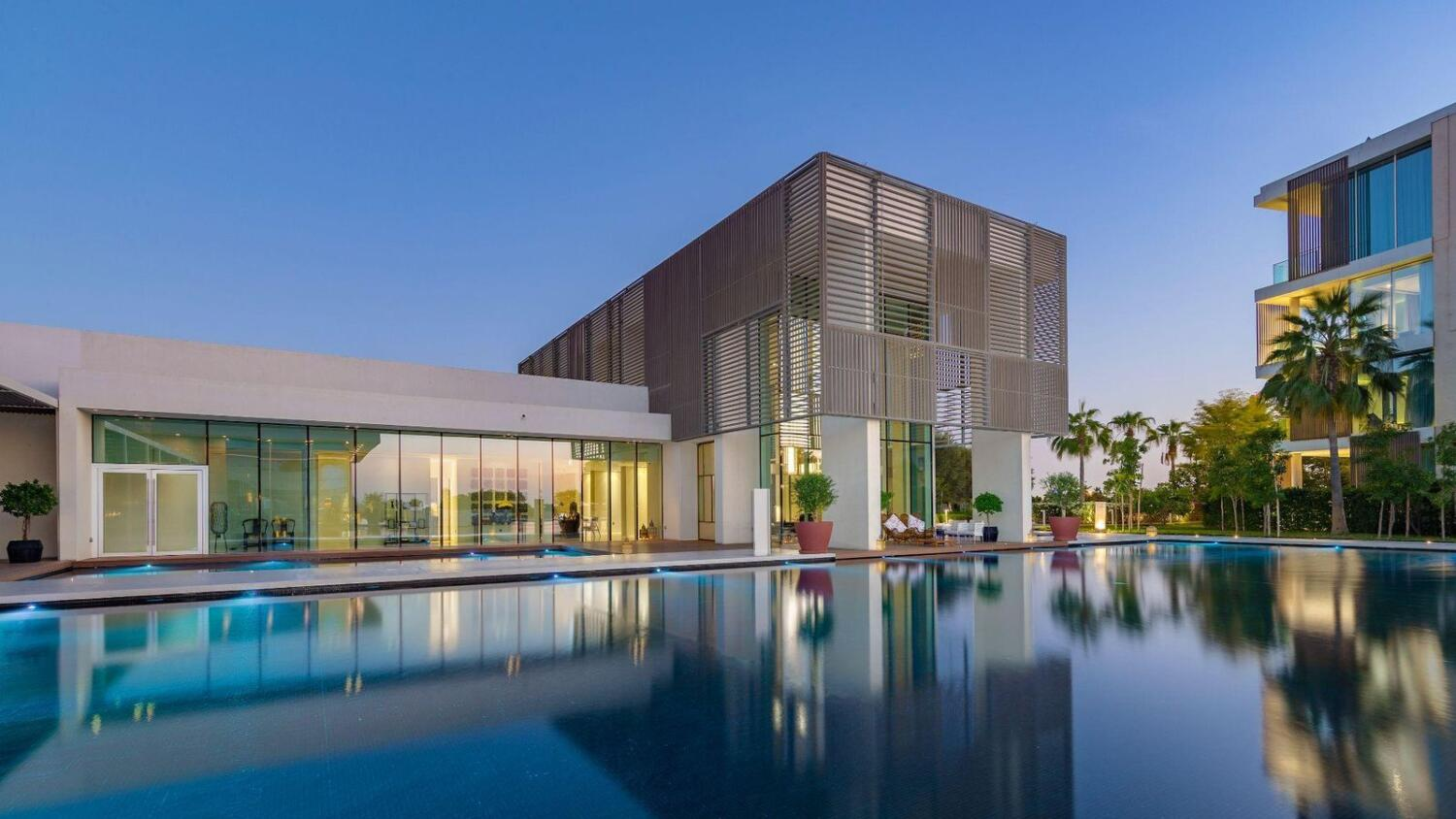 Indulge in a luxurious escape at Al Zorah resort, where you can immerse yourself in the beauty of breathtaking natural landscapes, pristine beaches, and exceptional amenities that redefine the meaning of luxury getaways.
For those seeking adventure, the resort offers a wide range of thrilling outdoor activities. Explore the mesmerizing mangroves as you kayak or paddle-board through their winding channels. Embark on a scenic cycling journey along picturesque trails that showcase the resort's natural wonders. Golf enthusiasts can enjoy an exclusive golfing experience at a world-class course, adding an element of excitement to their stay.
To experience the lavishness of Al Zorah resort, the starting price per person, per night, begins at Dh 1,350.
Yas Island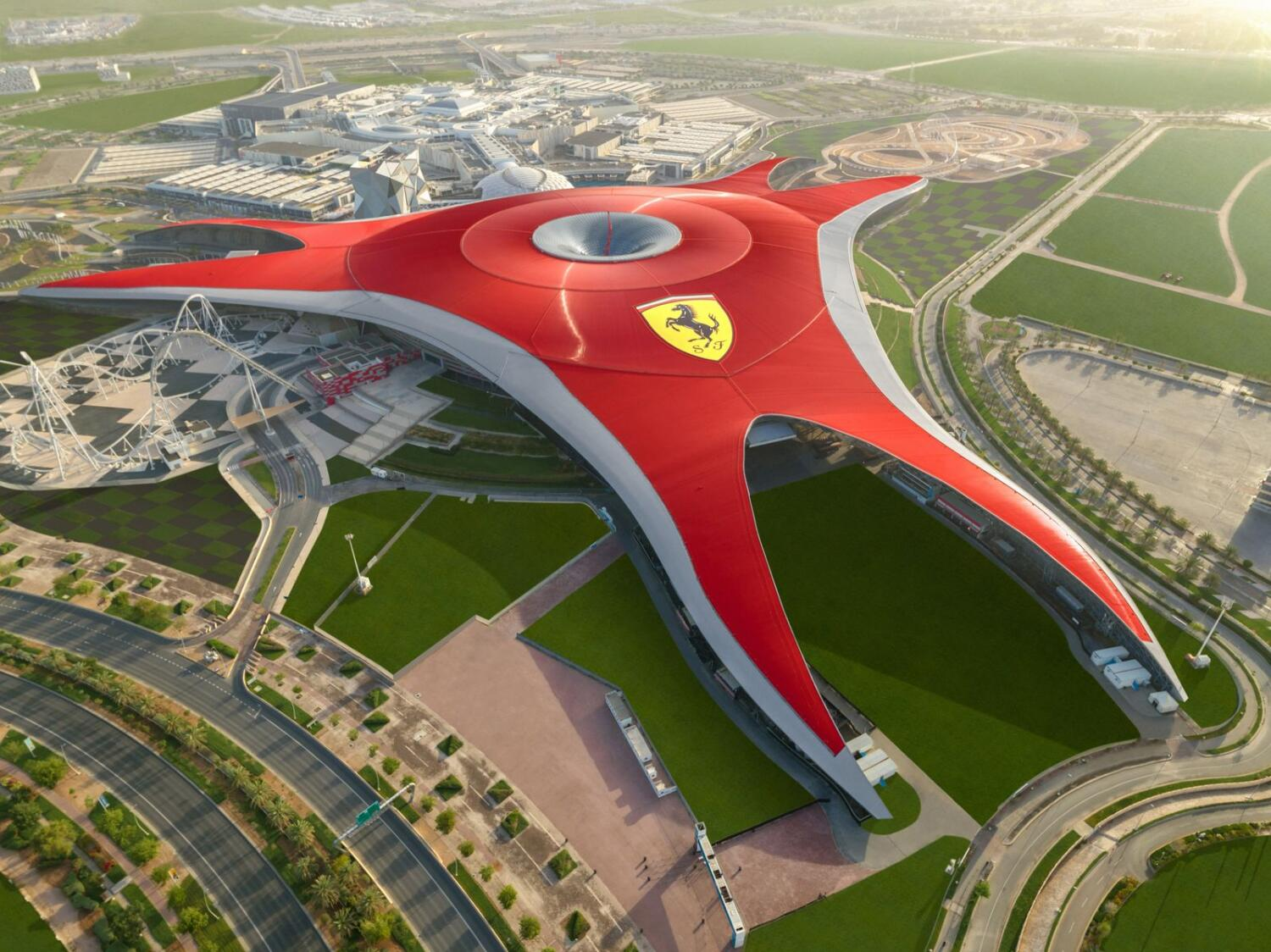 Yas Island, located at the heart of Abu Dhabi, is the ultimate destination for those seeking thrilling adventures, family-friendly entertainment, relaxing beaches, and vibrant nightlife. This island offers a diverse range of attractions and experiences, ensuring an extraordinary vacation for all.
Adventure enthusiasts will be thrilled to explore the four adventure parks on Yas Island: Yas Waterworld, Ferrari World, Warner Bros. World, and Sea World. Each park promises unique and exhilarating experiences that cater to different interests and age groups.
For those interested in visiting these parks, a day pass starts at Dh 595. However, there is also an option to purchase a day pass that allows access to all four parks, priced at Dh 1299, providing the opportunity to enjoy a wide array of attractions in one visit.

To fully experience Yas Island, visitors can choose from a range of accommodations. The price for a 2-night stay for 2 adults starts at Dh 5,000, allowing guests to immerse themselves in the island's vibrant atmosphere and enjoy the numerous amenities available.
Dubai skydive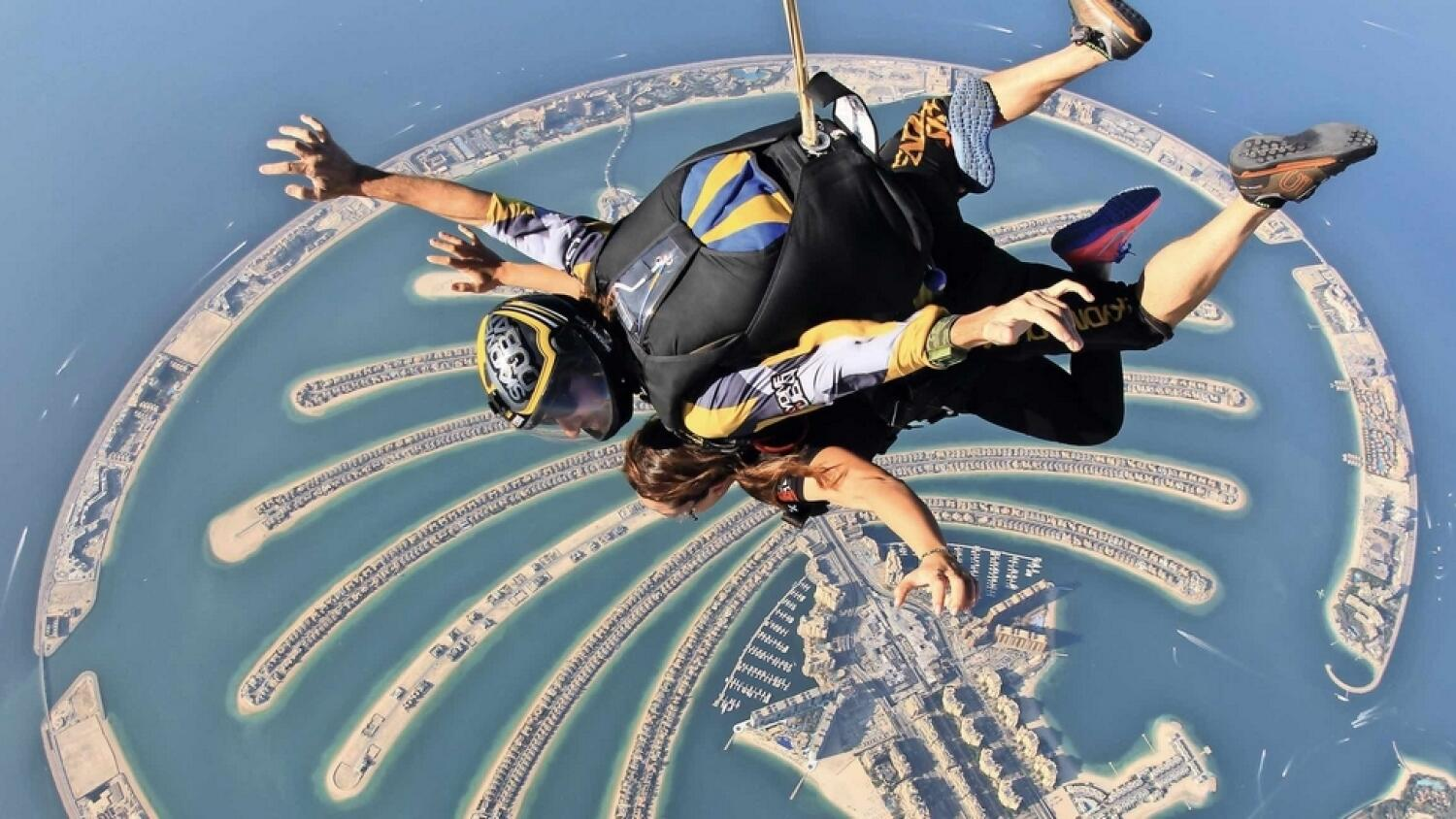 Dubai is a haven for adrenaline junkies and thrill-seekers, offering a unique opportunity to embark on an exhilarating skydiving adventure. Picture yourself soaring through the clear blue skies, surrounded by awe-inspiring views, as you experience the rush of freefall. Whether you're a seasoned skydiver or a first-timer, this heart-pounding activity guarantees an unforgettable experience.
With Dubai's stunning skyline and iconic man-made islands as your backdrop, skydiving in this vibrant city promises an unparalleled adventure. However, it's important to note that skydiving at the desert drop zone is only available until the end of June and will be closed during the summer months until September.
For those interested in skydiving during this period, the price for a Tandem jump starts at Dh 1,799. Alternatively, you can opt for the Palm Drop zone, which operates throughout the year. Here, the current price for a skydiving experience is Dh 2,399 per dive, allowing you to enjoy this thrilling activity regardless of the season.
News Source: Khaleej Times