The Emirati Genome Programme (EGP), one of the largest population genomic initiatives in the world, announced that it is enhancing its presence nationwide under a new visual identity.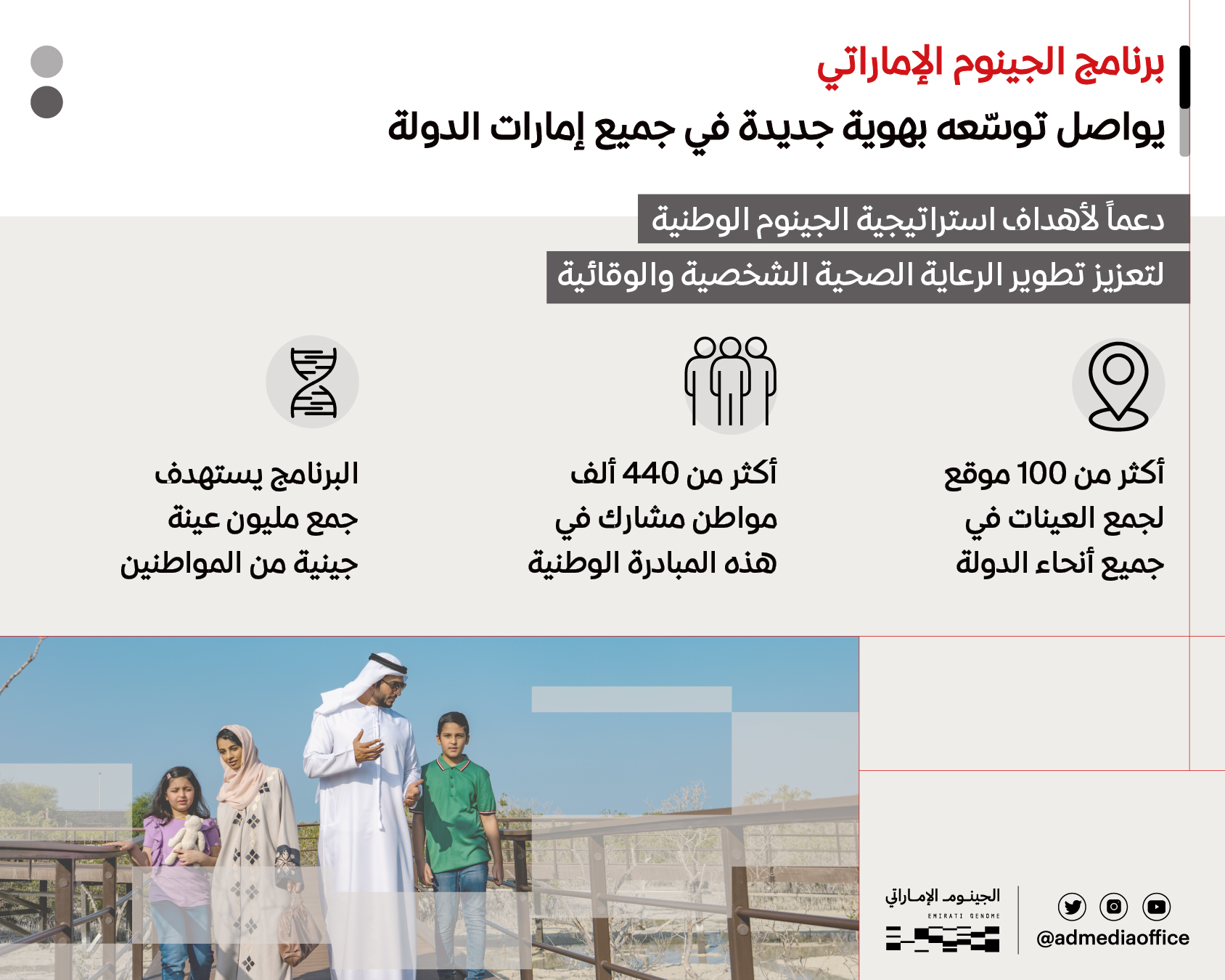 Overseen by the Emirates Genome Council, the EGP is a significant project under the National Genome Strategy, and will support the transformation of healthcare services in the UAE by providing high-quality data that allows researchers, physicians and scientists to identify the causes of genetic diseases, understand the type of genetic mutations, anticipate susceptibility to some diseases, and develop effective healthcare plans.
The programme is implemented in collaboration with G42 Healthcare, a M42 company, and is coordinated with healthcare regulators including the Ministry of Health and Prevention (MoHAP), Emirates Health Services Establishment, the Department of Health – Abu Dhabi, the Dubai Health Authority and Dubai Academic Health Corporation, as well as academic, medical and other institutions extending their support to the programme.
To date, the EGP has analysed data of more than 440,000 citizens, using the latest whole sequencing and artificial intelligence technologies. The programme targets one million genetic samples from UAE citizens.
The EGP continues to invite Emiratis to participate in the programme, by simply visiting one of the over 100 sample collection sites in the UAE with their Emirates ID, and contributing an 8 millilitre blood sample for adults, or two swabs from the inside of the cheek for children. No prior appointments are necessary to participate in the programme.
All data obtained throughout the entire process is encrypted and protected in accordance with safety and privacy regulations set by the UAE government.
News Source: Emirates News Agency