The discovery of the internal combustion engine in the 1800s was a flashpoint for technological, economic and social innovation, truly a game changer that revolutionised people's lives for the better.
However, it's time to buckle up tight as we enter the mobility sector's second major revolution. The coming years will see levels of disruption expected to exceed those of the previous decades.
The global mobility sector is undergoing an unprecedented transformation as new business models are opening up additional revenue streams at upstream, midstream and downstream levels driven by emerging technologies and changing customer preferences and expectations.
The World Economic Forum said cutting-edge technologies such as self-driving cars and mobility-as-a-service transform mobility by enabling innovative business models and services to meet customers' demands.
"The future of mobility is about more than just cars,"
says Irfan Tansel, CEO of Al Masaood Automobiles.
"It's about new ways of getting around that are more sustainable, efficient and convenient."
Tansel expects an increase in shared mobility, micromobility and autonomous vehicles in the coming years as connectivity becomes a major passion point for the younger customer base.
Technological innovations are fuelling the growth of autonomous driving, connectivity, electrification and micromobility to meet rising demand from urban populations. The mobility sector is grappling with a wave of new technologies and customer expectations that are driving innovations such as advanced air mobility.
The dazzling array of innovations in the mobility sector is steering the future of mobility along a safe and sustainable path.
"Cities that tackle future mobility challenges, particularly as it relates to public transit, will be better prepared for future disruptions with resilient and sustainable economies,"
according to a study from Oliver Wyman and the University of California Berkeley.
Electrification

The accelerated shift to sustainable mobility is being driven by policies that are being implemented by governments worldwide. The International Energy Agency said that public spending on subsidies and incentives for electric vehicles (EVs) nearly doubled in 2021 to nearly $30bn globally.
The same is true for the UAE, where the electric car market has grown exponentially over the years, thanks to government-led initiatives that are advancing infrastructure and installing electric charging stations.
The electric car market in the UAE is projected to grow at an annual rate of 27.2 per cent between 2023 and 2027, Naser Al Bahri, director of the Electric Vehicle Innovation Summit (EVIS) said at the second edition of EVIS in Abu Dhabi in May.
Dubai's Roads and Transport Authority (RTA) recently partnered with Al-Futtaim Automotive to deploy 360 vehicles including electric and hybrid variants.
The transport authority plans to convert its fleet – both buses and taxis – to electric and hydrogen-powered by 2050 and 2040, respectively. On the infrastructure front, Abu Dhabi's TAQA and ADNOC Distribution established E2GO, a mobility venture to build and operate electric vehicle infrastructure in Abu Dhabi and the wider UAE.
The UAE launched the Smart Mobility Think Tank in February, a new venture that is set to position the country as a global centre of excellence and innovation for smart mobility.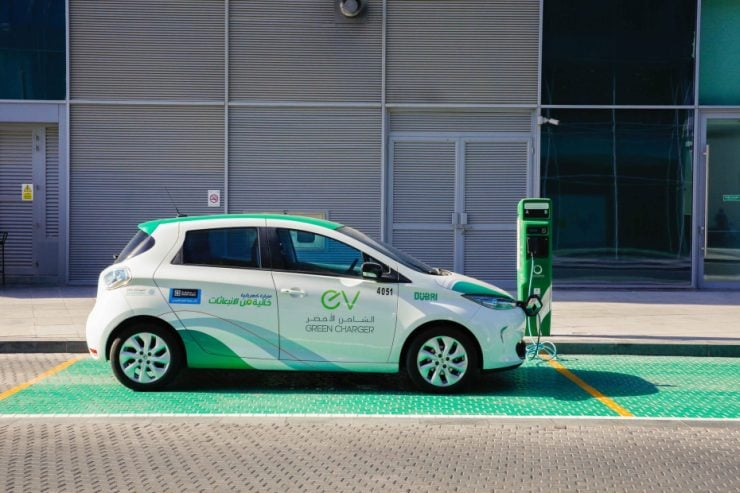 The Smart Mobility Think Tank will provide a platform to enhance partnerships between the public and private sectors. It will also enable cross-emirate collaboration to enhance the economy and attract global talents in the smart mobility sector and to find and implement innovative and optimum smart mobility solutions
Speaking at the launch of the platform, Suhail bin Mohammed Al Mazrouei, UAE Minister of Energy and Infrastructure, said the new venture will support the country's efforts to achieve its goals on sustainable development and climate action by reducing carbon emissions produced by the transport sector.
The transportation sector is one of the largest contributors to climate change, accounting for a quarter of all energy-related greenhouse gas emissions, according to McKinsey. However, smart mobility initiatives will form the backbone of mobility in the future.
Antoine Barthes, vice president of Al-Futtaim Automotive, says:
"Green mobility is a non-negotiable business reality, with both Dubai and the UAE making firm commitments to achieving net zero by 2050, and as one of the leading mobility companies in the country, we know we have a big role to play."
Al-Futtaim is one of the UAE's automotive groups with a dedicated green mobility-focused company, the Al-Futtaim Electric Mobility Company. The company's electric mobility unit has partnered with several automakers such as BYD and Polestar to provide a spectrum of green mobility products and solutions. It also launched its charging infrastructure company Charge2Moov in partnership with Siemens.
Electrification is key to the transformation of the mobility sector and presents major opportunities in all vehicle segments ranging from e-scooters to passengers to buses.
Urban air mobility

With 68 per cent of the world population expected to be urbanised by 2030, population growth is creating a significant need for innovative mobility options as ground infrastructure is becoming heavily congested.
Technological advancement in electric propulsion and enhanced battery capacity is fuelling the growth of urban air mobility. The concept envisions a safe and efficient transportation system that will use highly automated aircraft that will operate and transport passengers or cargo at lower altitudes within urban and suburban areas.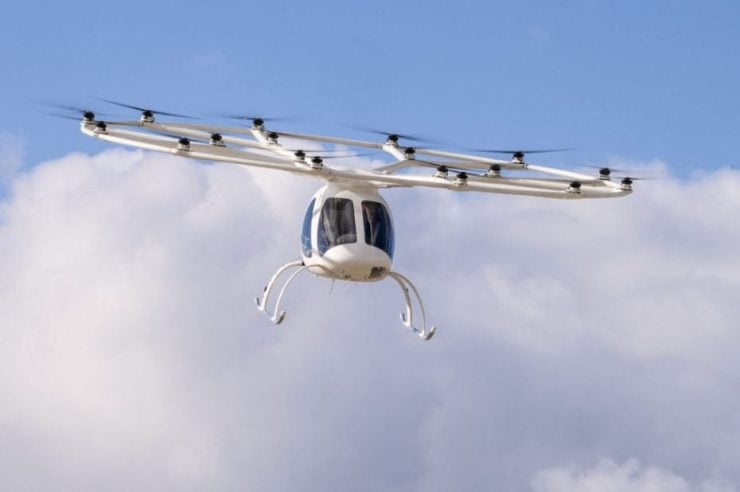 In February, Sheikh Mohammed bin Rashid Al Maktoum, Vice President and Prime Minister of the UAE and Ruler of Dubai approved models of aerial taxi vertiports that are being developed as the futuristic city is planning for the takeoff of flying taxis by 2026.
Similarly, VPorts applied for certification for its vertiports in the Mohammed bin Rashid Aerospace Hub (MBRAH) in Dubai South in June. The advanced air mobility infrastructure construction and operation firm also plans to build Ras Al-Khaimah's first vertiport.
In 2021, Chinese electronic carmaker Xpeng completed the first public test flight of its two-seater flying car in Dubai, joining dozens of electric vertical takeoff and landing (eVTOL) aircraft under development globally. Other well-established aircraft and car manufacturers including Boeing, Airbus, Toyota and Hyundai are investing in the nascent advanced air mobility industry.
Though eVTOLs are not yet part of our daily lives, the technology is advancing, regulators are developing certification pathways and the public is intrigued.
Mobility-as-a-service

Smart cities are being confronted with the consequences of urbanisation as the growing urban population is presenting authorities with urgent challenges around air quality, congestion and resource allocation.
The responses from the world's leading smart cities such as Singapore, Dubai and Abu Dhabi make it clear that MaaS has the potential to solve traffic congestion and pollution through cleaner vehicle fleets and fewer journeys.
Mobility-as-a-service aims to address the question of smart mobility by upending the need for private ownership (car, motorcycle or other modes of mobility) and instead provide users with access to the most optimal mode of mobility on a trip-by-trip basis. It is the ideal response to modern-day urban transport trends where multiple modalities such as train, rideshare and bicycle hire are often routinely combined by users to complete a single trip.
Autonomous driving

For investors and enthusiasts alike, autonomous technology and self-driving cars have long been among the most interesting areas in the mobility sector. The capabilities that they are bringing to the market have grabbed the attention of regulators and the acceptance of customers globally.
S&P Global projected that by 2030, one in three vehicles sold globally will feature autonomous driving capabilities. There are five different levels of autonomous driving and each stage describes the extent to which a vehicle takes over tasks and responsibilities from its driver as well as how the car and driver interact.
The race to bring the first fully autonomous driving vehicle to the market has intensified with mainstream car makers and software suppliers, including Tesla, Cruise, Toyota, Wymo and Baidu vying for the top spot.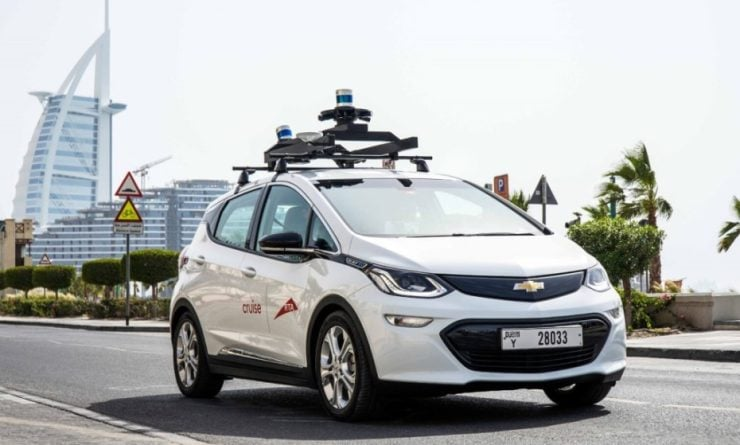 Abu Dhabi's Integrated Transport Centre recently carried out a smart mobility study, which comprised a fleet of three automatic rapid transit vehicles, eight autonomous robo taxi vehicles, and six robo minibuses, in Yas and Saadiyat Islands. Driverless taxis could become a regular fixture on Dubai's roads soon.
Cruise, the self-driving car startup majority-owned by General Motors, plans to debut in Dubai in 2023 – making the city the first to operate a self-driving taxi outside the US.
Dubai's RTA and Cruise have been mapping out the roads in parts of the city using a fleet of five electric cars to test the vehicles' technology and gather data on traffic signals, signage and driver behaviour.
The emirate recently issued a new law that regulates the use of self-driving cars to accelerate the city's smart mobility ambitions, attract investments and provide a regulatory environment that facilitates the use of AI in the transport industry.
Micromobility

There has been a massive increase in micromobility usage, micromobility ownership and in micromobility that is shared since the outbreak of Covid-19 three years ago. While still in the initial phase, increasing regulation covering electric mopeds, e-scooters and bikes in the UAE indicates that smart cities are embracing the trend.
Dubai and Abu Dhabi have been investing heavily to bring micromobility infrastructure – bike lanes and parking solutions – to global standards.
"The rise – and further development – of these innovations will have a major impact on the way we work, live and move, and they will address the imperative for a more sustainable and emissions-free mobile future,"
says Tansel.
When managed sustainably and integrated efficiently within the existing transport ecosystem, e-scooters and e-mopeds can help decarbonise the transport sector while improving the quality of urban life. Micromobility is popular in extreme weather conditions and could provide a quick, effective and cheap solution to beating the heat in the UAE.
Over the years, the UAE has made considerable investments in mobility to reduce traffic congestion, accidents and air pollution. A sustainable transportation sector is part of the UAE's broader strategy to achieve net zero emissions by 2050, with the country positioning itself as the hub for automated vehicles and smart mobility research and development.
News Source: Gulf Business