The World Trade Organisation (WTO) said that UAE's trade in goods with the rest of the world hit $1.024 trillion in 2022 as the share of both exports and imports increased on the back of higher crude oil prices.
Imports accounted for 22% of that amount while exports grew by 41%.
According to the WTO's Global Trade Outlook and Statistics report, exports grew 41% to $599 billion in 2022, accounting for 2.4% of the global merchandise exports share, while imports were $425 billion, accounting for 1.7%.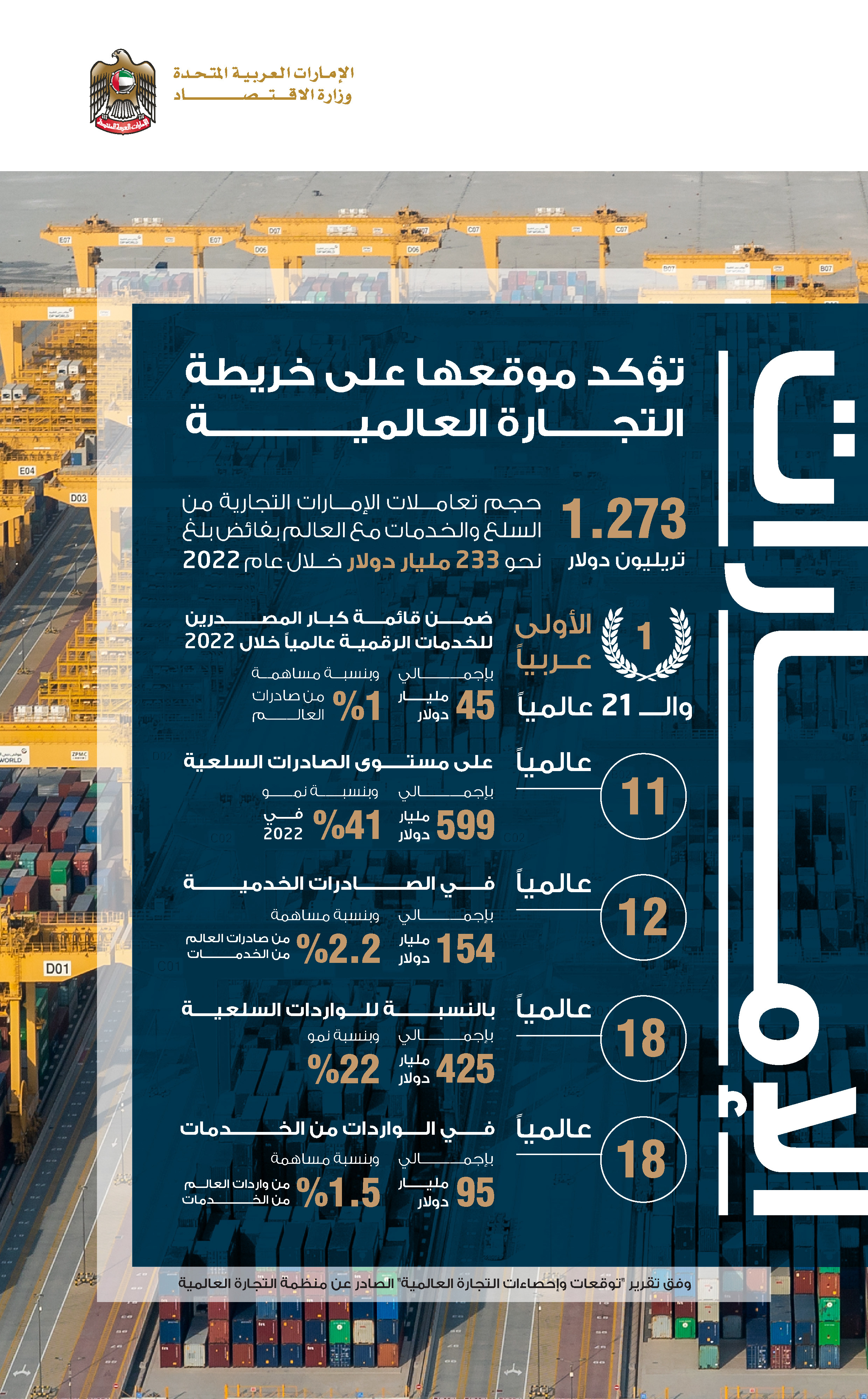 According to the WTO's data, the UAE ranked 11th in terms of exports of commodities and was the 18th importer of global merchandise goods trade worldwide.
In terms of commercial service exports, the Emirates came in 12th with $154 billion, or 2.2% of the global total, with imports totalling $95 billion, or 1.5% of all commercial services imported globally, bringing the country's total trade in service with the rest of the world to $249 billion.
Commenting on the report, Dr. Thani bin Ahmed Al-Zeyoudi, Minister of State for Foreign Trade, said that the UAE government's forward-thinking policies, implemented in accordance with the wise leadership's directives, demonstrate the extent of their strength in
"supporting the country's economic position globally, consolidating the foundations of its new economic model based on knowledge and innovation, and effectively contributing to sustainably enhance its competitiveness."
News Source: Emirates News Agency