Let your inner artist shine through in these 10 art centers and studios in Dubai!
1)   Dubai International Art Center (DIAC)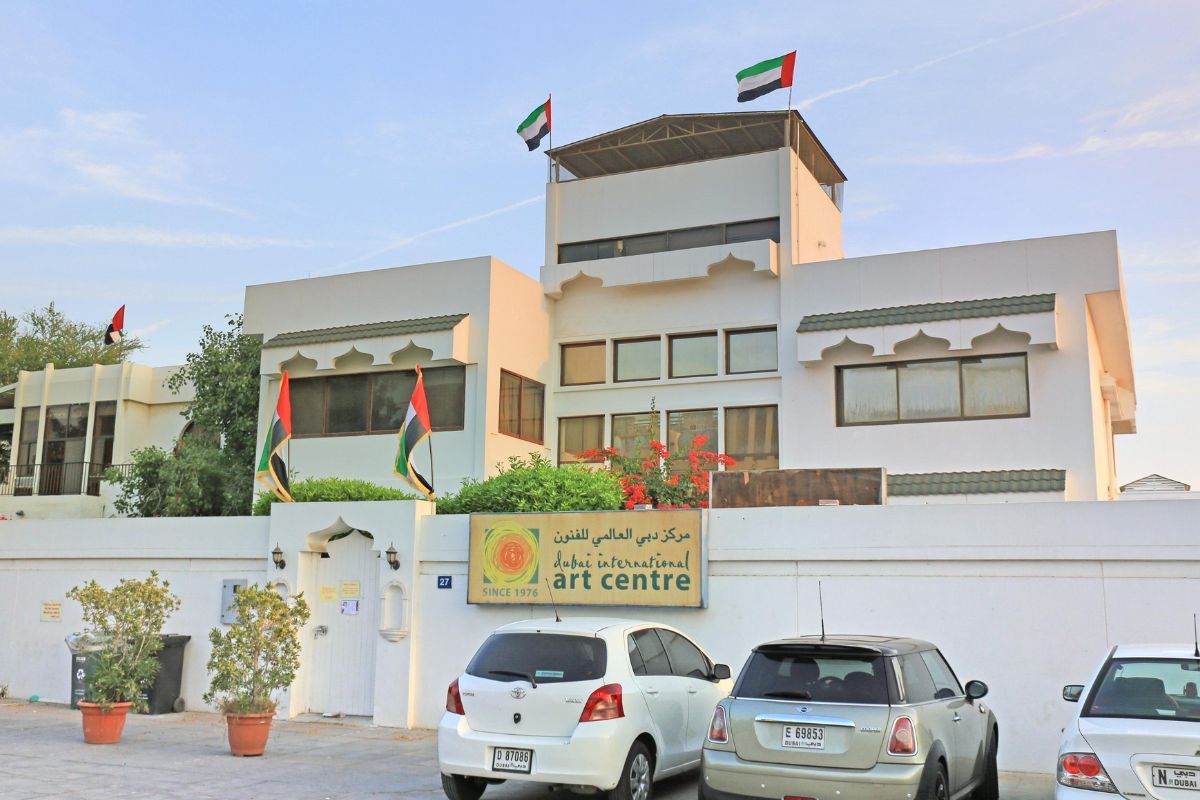 The Dubai International Art Centre (DIAC), behind Mercato Mall,  is a nonprofit organization dedicated to promoting and developing artists and enhancing the local community via the arts. It is Dubai's top institution for arts education, offering more than 80 different art classes and workshops, including pottery, sculpting, and painting.
Location: Jumeirah 1,  Dubai
Timings: 09:00 am - 10:00 pm
Price: different level courses begin from AED 1,000
Find out more here
2)   The Palette Art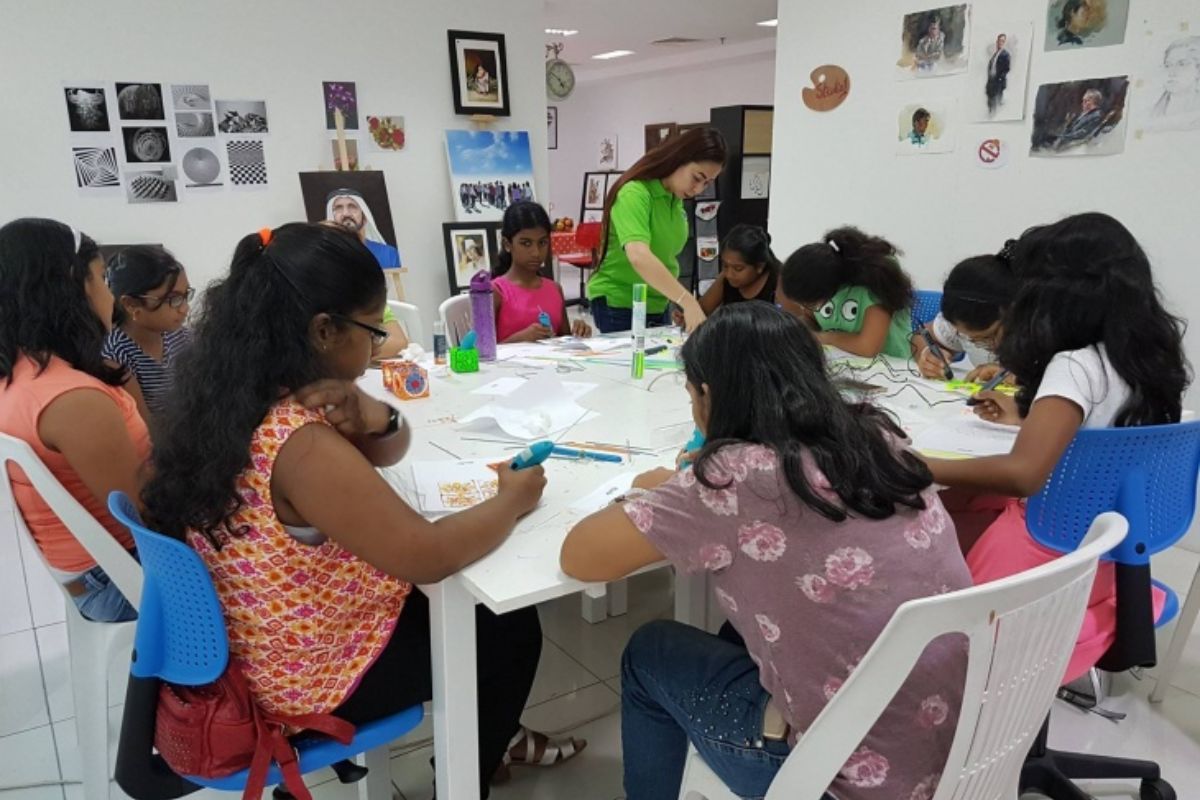 The Palette Art offers a wide range of classes from traditional sketching to specialized courses like calligraphy or jewelry making. Whether you're still starting out or you know your basics, The Palette has a class for everyone! Located in Yes Business Tower Barsha, the center is completely stocked with any and all art supplies.
Location: Yes Business Centre Building, Al Barsha 1
Timings: 11:00 am -07:30 pm (Closed on Fridays)
Price: AED 100(Registration fee) [course fees vary ]
Find out more here
3)   The Jam Jar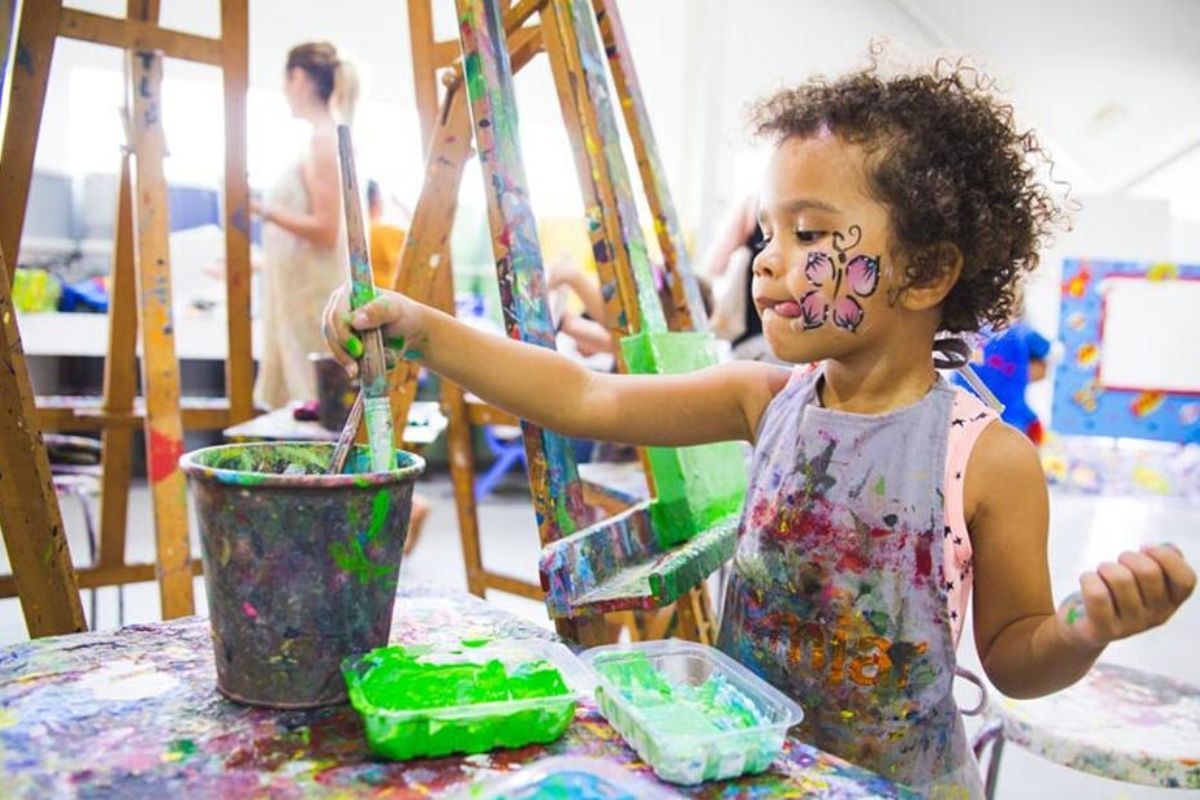 The JamJar is a community art center that has been running for over a decade. Their year-long calendar provides a variety of art workshops, including painting, performing arts, and film and music arts. Located in the cultural heart of Dubai that is AlSerkal Avenue, JamJar aims to promote local artists and diversify the art world!
Location: Alserkal Avenue, Al Quoz 1
Timings: Saturday-Thursday 10:00 am -07:00 pm | Friday- 02:00 pm -08:00 pm
Price: Starting from AED 185
Find out more here
4)   Taskheel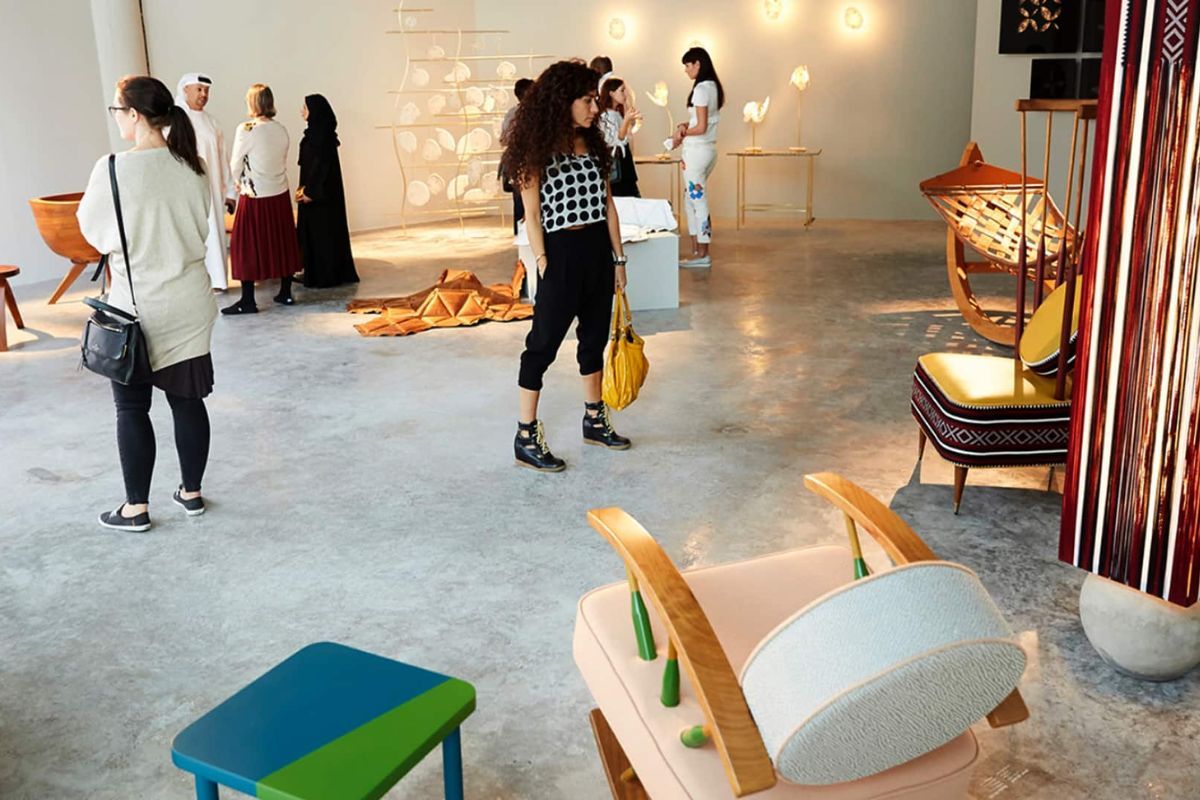 Tashkeel aims to create a positive and supportive environment for the development of modern art and design in the UAE. It promotes creative practice and experimentation in the wider community through multi-disciplinary studios, like darkrooms for photographers, 3d printing studio, and an art studio in both Nad Al Sheba and Al Fahidi.
Location: St. 5 and 20,  Dubai
Timings: Sun- Thurs 09:00 am - 08:00 pm | Friday 08:00 am- 12:00 am (Closed on Saturdays)
Price: AED 142 (for workshops) AED 157 ( Starting price for memberships)
Find out more here
5)   Sxill Lab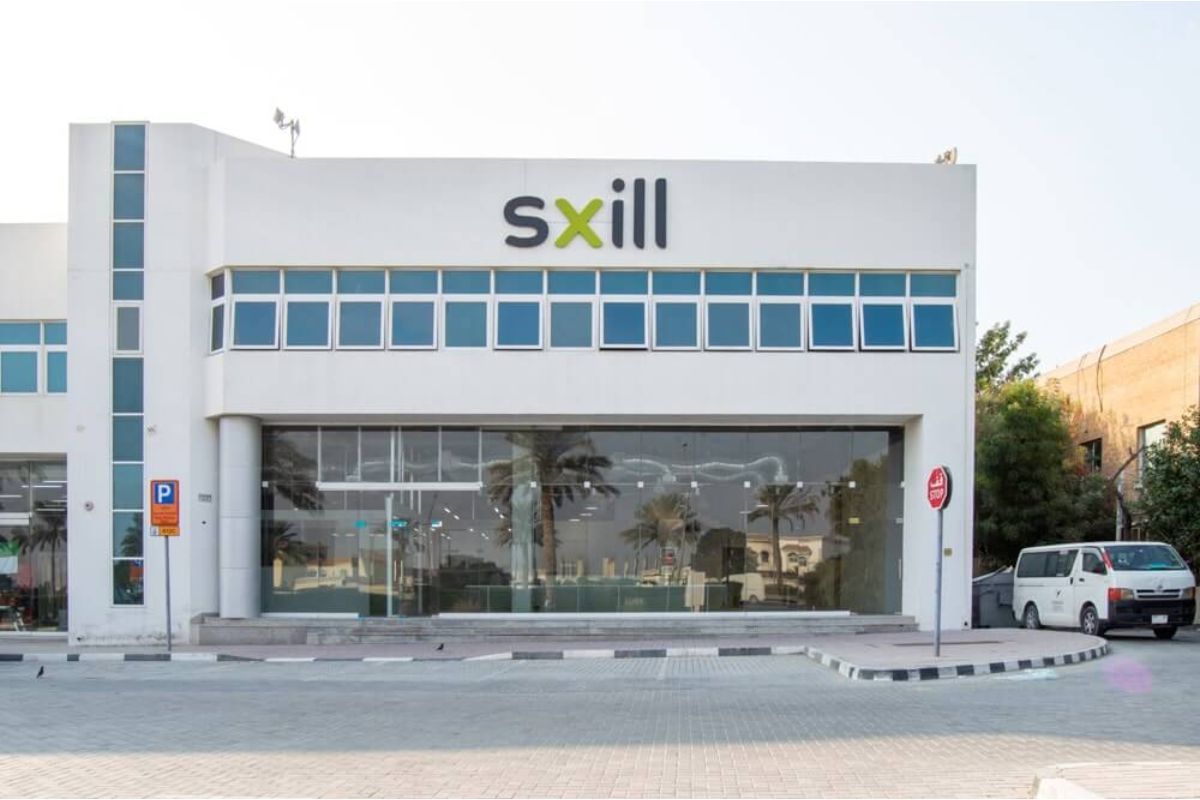 The Sxill Lab on Al Kheeran Street is a training center for everything related to the arts. Offering unique art classes, like latte art, woodwork, candles, and painting, Sxill also gives aspiring artists tips and tricks to grow their platform.
Location: Al Kheeran Street, Nadd Al Hamar, Dubai
Timings: 09:00 am - 06:00 pm
Price: workshops starting from AED 500
Find out more here
6)   PursueIt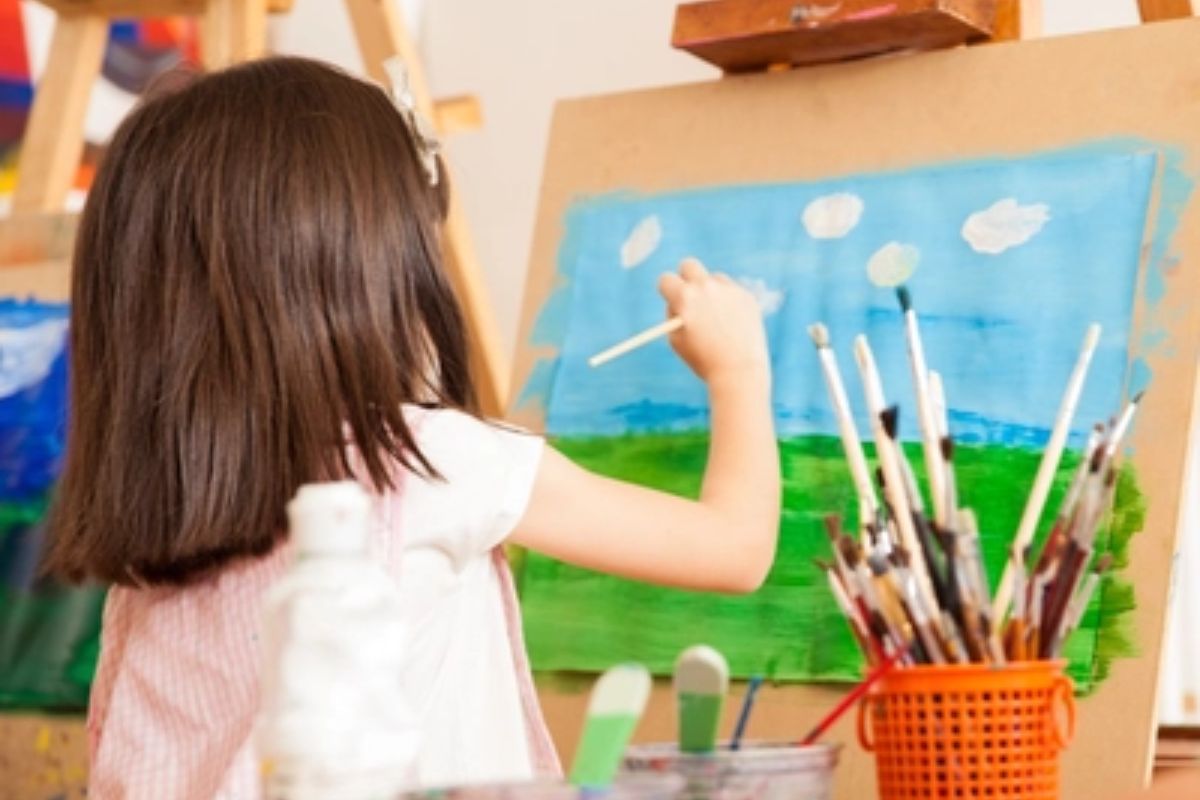 Pursue It, located in Dubai Internet City, isn't strictly an art center, but they still offer countless arts & crafts classes. Resin art, candle and soap making, and various painting styles is just the beginning of what kind of courses they provide. Like the name says, this studio encourages you to pursue it!
Location: Dubai Internet City
Timings: 09:00 am - 07:00 pm
Price: Starting from AED 300
Find out more here
7)   Sketch Art Café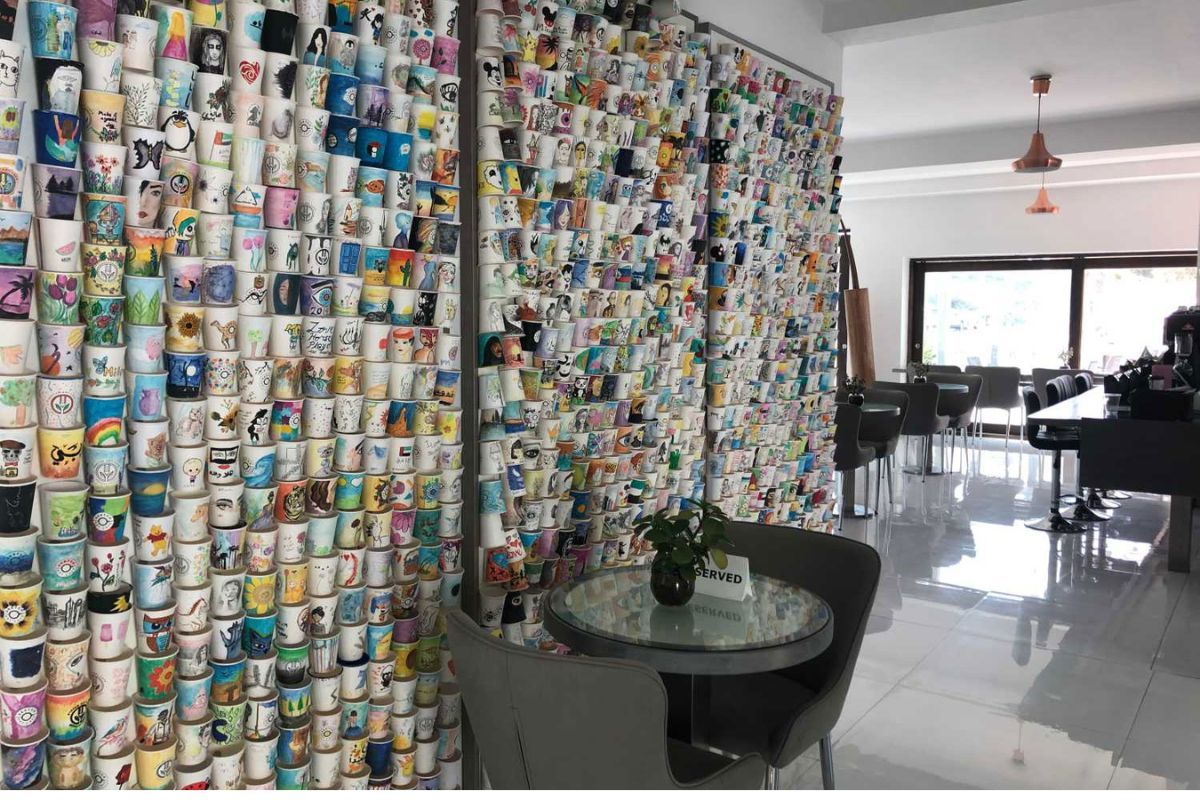 You don't have to worry about the little ones drawing on the walls anymore; at the Sketch Art Cafe, wall-scribbling is actually encouraged! Located in BoxPark Jumeirah, this cafe provides customers with coffee, but with a twist. You can completely customize your own cup and take it home!
Location: Box Park, Jumeriah
Timings: 08:00 am - 11:00 pm | Fri- Sat 07:00 am - 11:00 pm
Price:  AED 140 (for 2 approx)
Find out more here
8)   Medaf Studio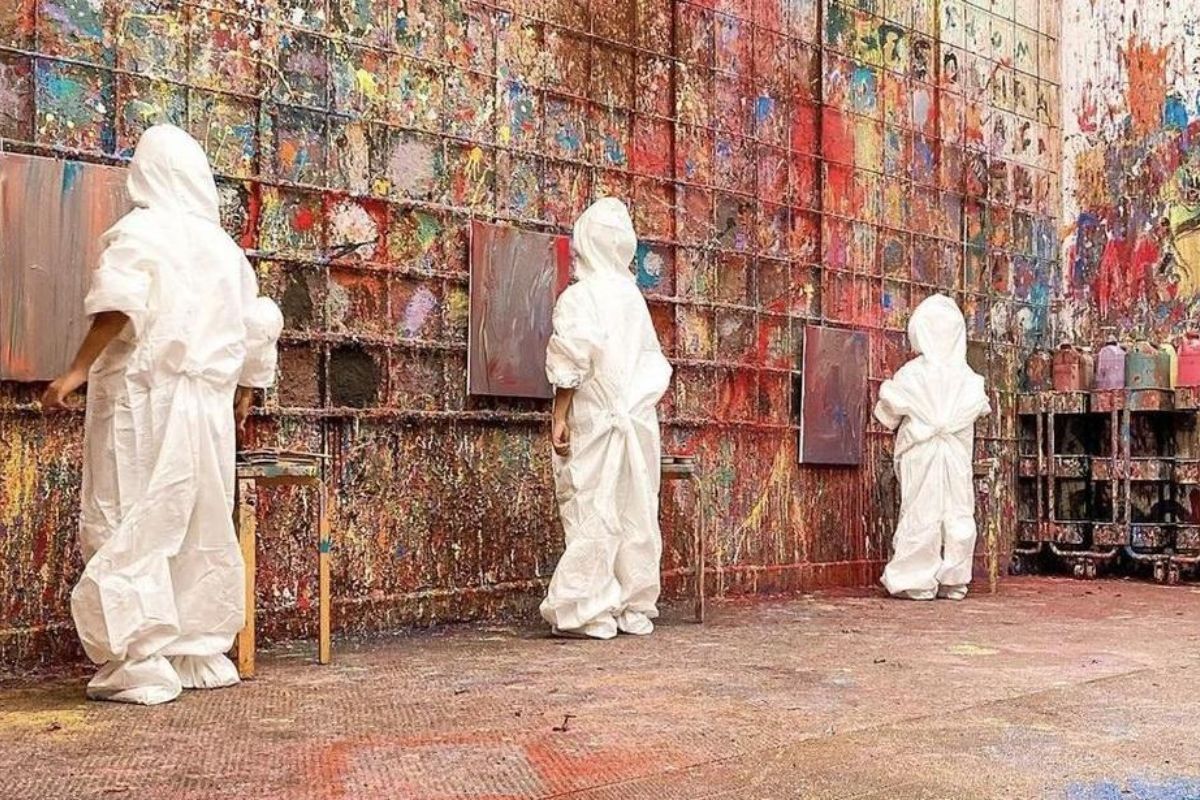 The goal of Medaf Creative Studio is to spark the curiosity and creativity of tomorrow's artists by implementing multidisciplinary art practices, like the Expression Room in Uptown Mirdiff Mall, that target the development of children and adults' skill sets through art workshops.
Location: Uptown Mirdiff Mall,  Algeria St
Timings: Sun- Thurs 12:00 pm - 10:00 pm | Friday 02:00 pm -10:00 pm | Saturday: 10:00 am - 10:00 pm
Find out more here
9)   Meraki Art & Design Studio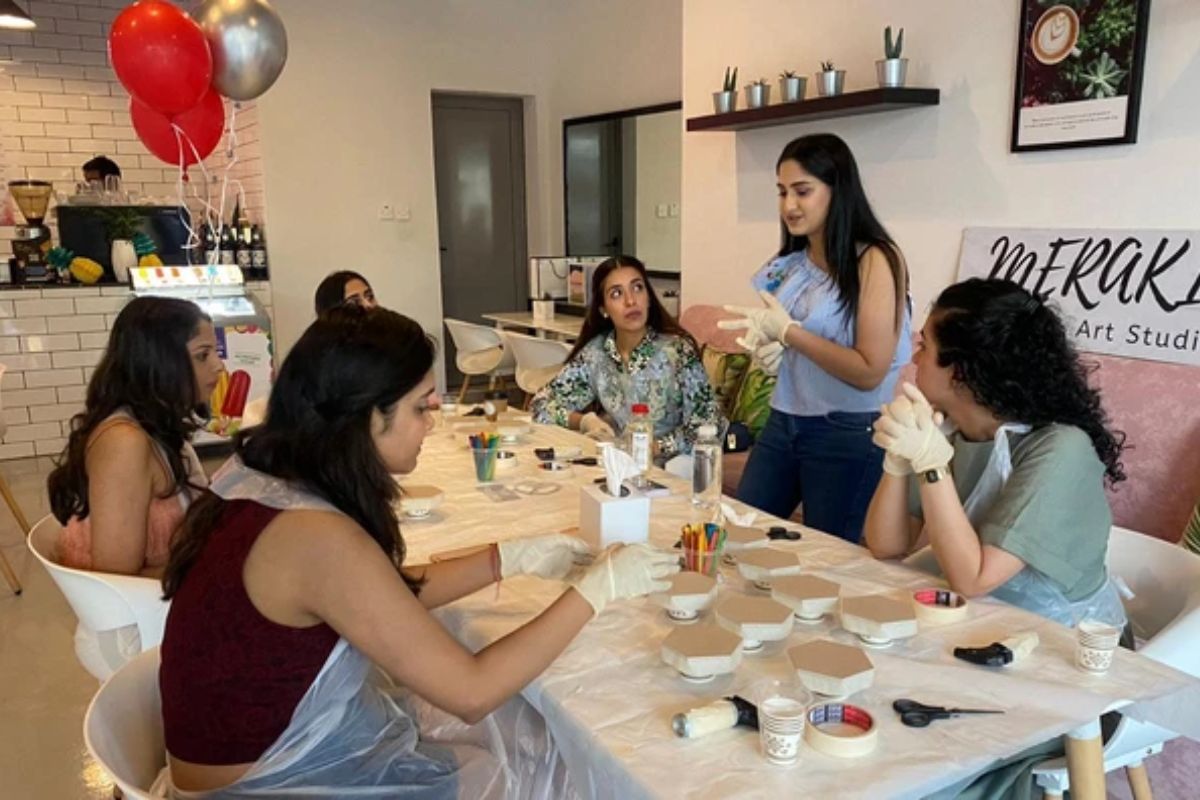 Meraki believes in embracing identity, leaving worries at the door, and releasing the artist within. Their approach to design is to take inspiration from current trends. They hold creative art workshops in Goshi Warehouse Village for Resin art, Fluid art, and art therapy!
Location: Al Quoz, Al Quoz Industrial Area 3
Timings: 10:00 am -07:00 pm | Tuesday 12:00 pm -07:00 pm (Closed on Mondays)
Price: Workshops starting from AED 300
Find out more here
10) Mawaheb Art Studio and Cafe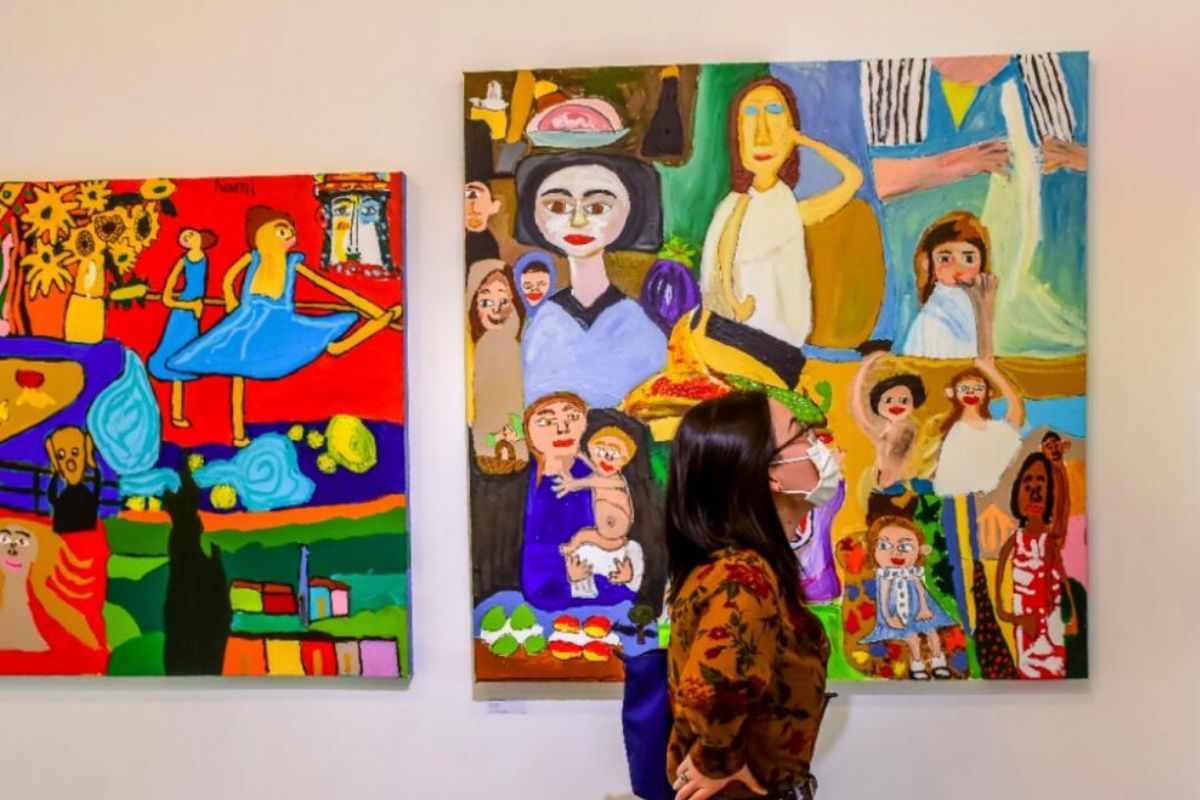 "Art For All" is the message of the Mawaheb Art Studio. This art studio encourages People Of Determination to express their artistic skills, while working in a safe and comforting space. Located in Goshi Warehouse Village, Mawaheb aims to break down the barriers and stigmas associated with People Of Determination, and creating an inclusive environment where they can strengthen their social skills, self confidence, and communication through their arts.
Location: 24 22nd St,  Al Quoz ,Al Quoz Industrial Area 3
Timings: 08:30 am - 05:30 pm (Closed on Sundays)
Find out more here