MV Logos Hope, a vessel that has made a return to the country after a decade, is currently docked at Ras Al Khaimah.
The renowned floating book fair, MV Logos Hope, which has been circumnavigating the globe, has returned to the UAE and is currently open to welcome book lovers aboard its gangways in Ras Al Khaimah.
Nearly a decade has passed since MV Logos Hope last visited the country in 2013, when it brought over 5,000 English and Arabic books. This time, in addition to a vast collection of new titles, the vessel also offers a plethora of cultural performances, promising a rich and immersive experience for visitors.
Since April 11, avid readers in Ras Al Khaimah have been exploring the shelves and stacks of books on board MV Logos Hope. The book fair will continue to be open in the emirate until April 16, after which it will move on to other parts of the country, offering book enthusiasts in different locations the opportunity to indulge in their literary passions.
MV Logos Hope is scheduled to sail to Dubai next week, and will be opening its gangways in the emirate from April 18 to 23.
Following that, it will dock in Abu Dhabi on May 17, where it will remain until June 4. Visitors can purchase tickets on-site for Dh15, granting them access to explore the floating book fair and indulge in their love for books.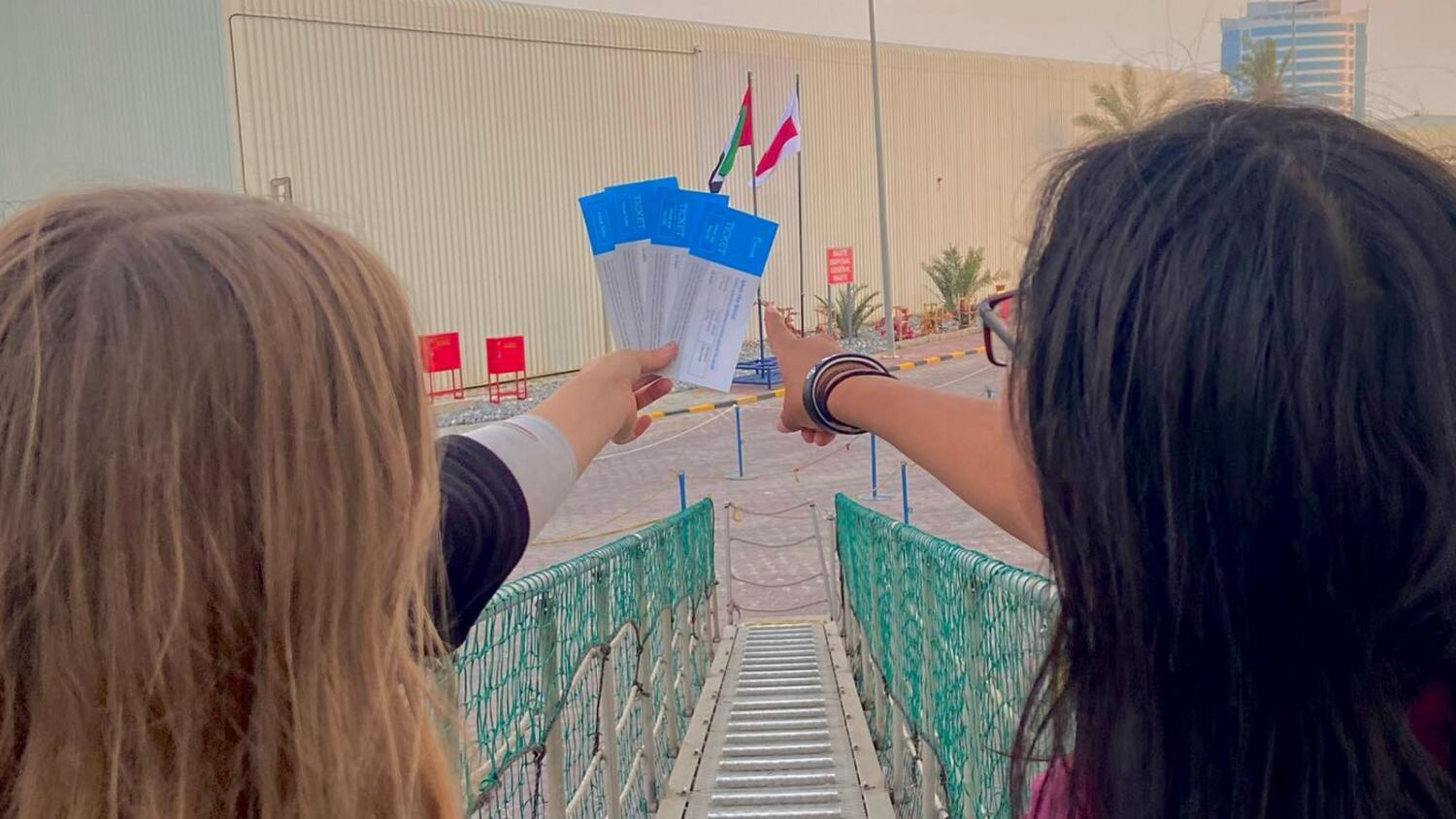 Managed by GBA Ships, MV Logos Hope is a charitable organization registered in Germany with a global presence. Since 1970, it has welcomed more than 49 million visitors in over 150 countries and territories worldwide, spreading knowledge and cheer.
Recently, the ship had a successful voyage to Basra, Iraq, marking its first-ever visit to the region and engaging with over 90,000 book lovers. For MV Logos Hope, its dedicated crew, and volunteers from around the world, the mission goes beyond offering books at affordable prices. It is about sharing knowledge, extending help, and instilling hope in every port they visit.
News Source: Khaleej Times