The UAE's Year of Sustainability has released its second sustainability guide issue to encourage the public towards conservation efforts by exploring collective ways of preserving ecosystems and natural resources.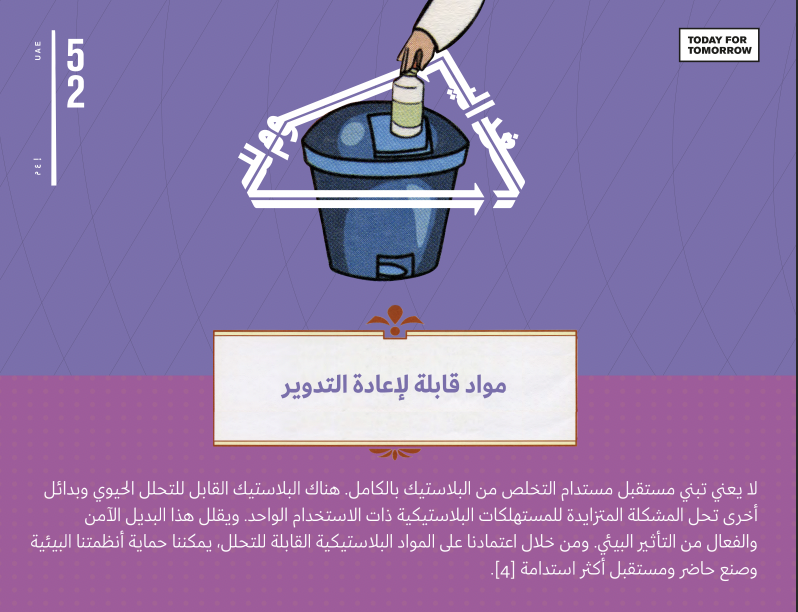 The guide is available for the public on the Year of Sustainability's website.
The guide's latest edition uncovers practical tips and expert insights on minimising the environmental impact, from reducing energy consumption, managing waste, promoting sustainable transportation, and adopting eco-friendly practices.
The guide includes input from a selection of members from the Year of Sustainability Experts' Network – consisting of UAE-based experts with a deep understanding of the local context – aiming to address sustainability in various fields through practical advice and helpful insights to inspire collective action by adopting lasting sustainable habits.
The previous edition of the Sustainability Guide promoted responsible consumption, providing the public with tips to portion food, reduce red-meat consumption, avoid food waste and switch to slow fashion to reduce the collective impact on the environment.
Speaking about the approach of the guide and the actions it aims to encourage, Rauda Al Falasi, Strategic Storytelling Manager of the Year of Sustainability, explained,
"An essential component of conservation efforts are the individuals in a society, as it is our actions combined that directly impact the environment. Thus, the Year of Sustainability's guide approaches sustainability from a multi-faceted perspective by looking at the financial, economic and health benefits of sustainable practices and aims to provide ways for the public to play their part in the collective effort that is required to preserve our ecosystems for future generations."
"The sustainability guide aims to empower all those who call the UAE home to make informed choices and carry forward the country's deep-rooted legacy of sustainability that its ancestors practised by consuming resources more responsibly, thus ensuring a more sustainable future for the generations to come,"
Al Falasi added.
News Source: Emirates News Agency