Dubai Destinations has curated a list of top-notch locations to relish during this season, encompassing the city's unique summer activities. With the summer season in full swing, water-based pursuits and visits to water theme parks have become increasingly popular. Both residents and visitors staying in Dubai during these months are taking advantage of the opportunity to indulge in all that the city has to offer.
The latest release from Dubai Destinations presents a compilation of serene beach getaways, thrilling water activities, and captivating water parks. This comprehensive guide perfectly captures the essence of the best summer experiences that Dubai has to offer.
Here are 10 of the top summer gems from the guide:
1. Al Mamzar Corniche Beach

Al Mamzar Corniche Beach offers an array of amenities, including jogging and cycling tracks, swimming pools, and barbecue facilities, making it an ideal destination for families seeking to make the most of the long summer days. Whether one prefers to swim in the ocean or have a delightful picnic, this beach park caters to everyone's preferences and ensures a perfect outing for all.
2. Palm West Beach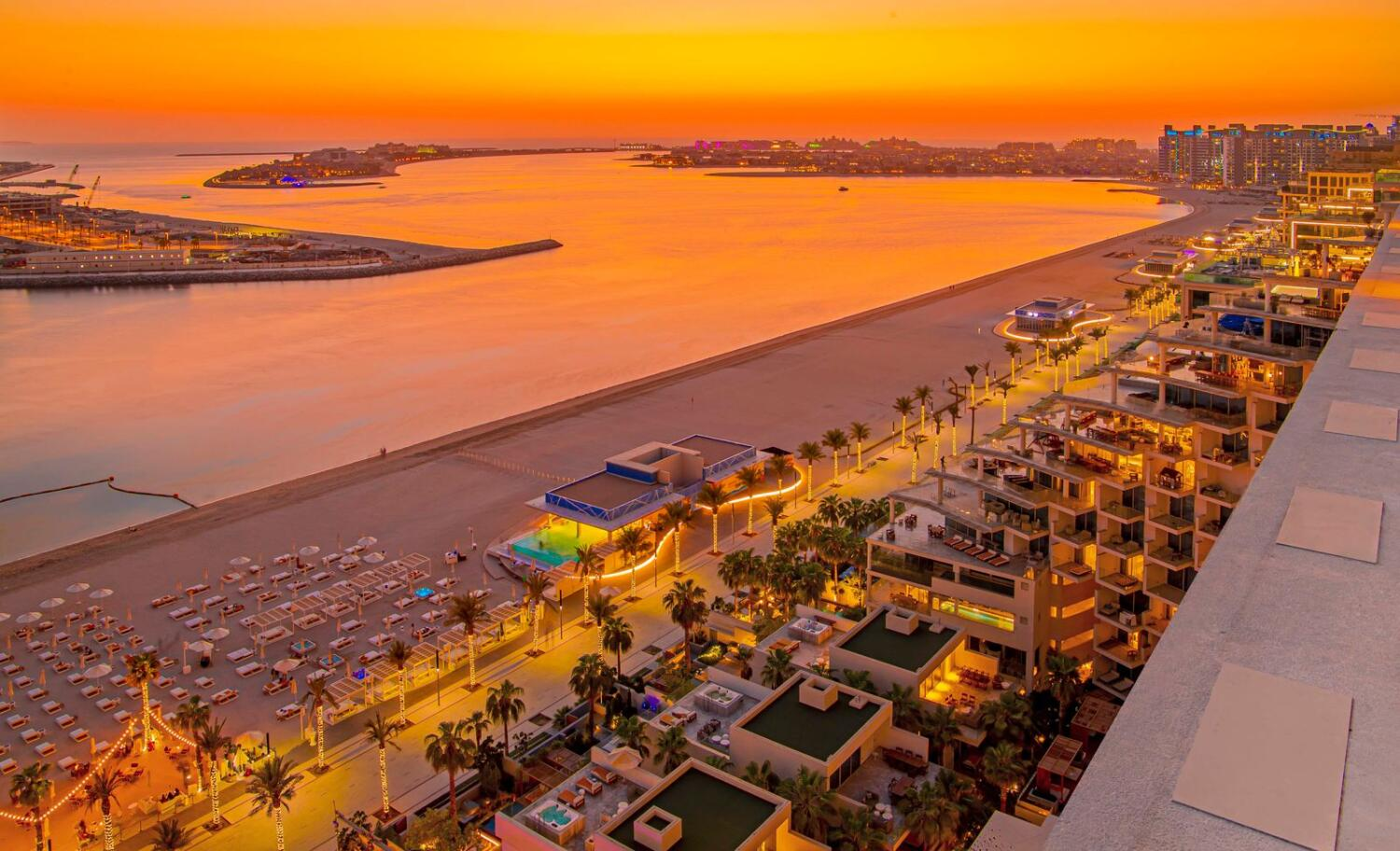 The Palm West Beach, adorned with upscale dining establishments and pristine azure waters, is a beloved destination for both couples and families. Moreover, the Club at Palm West Beach now offers a unique night swim experience, allowing visitors to relish the summer days under the shimmering starlit sky until 11 pm throughout the season.
Also Read: Palm West Beach in Dubai - Travel Tips and Things to Do
3. Dubai Islands Beach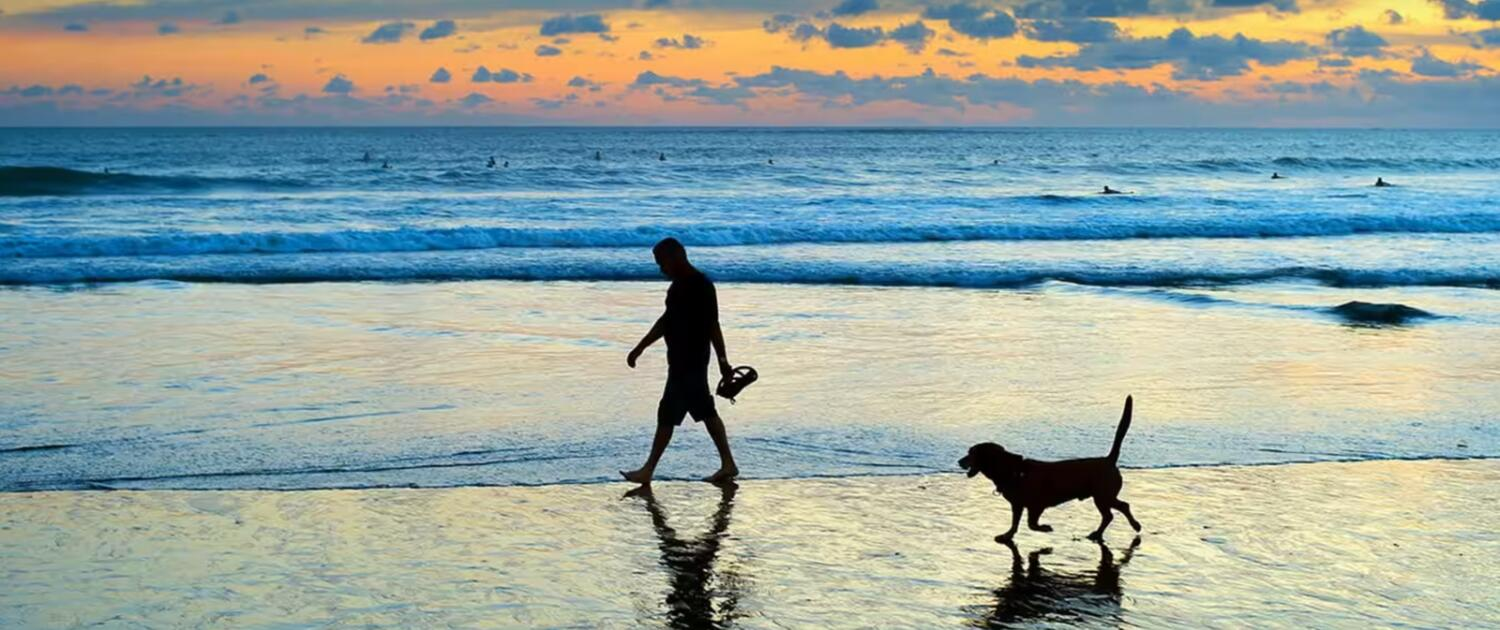 Situated on Dubai Islands, this beach has become a rising hotspot for individuals seeking a refreshing swim in the sea during the scorching summer season. Positioned off the coast of Dubai's older district, Deira, it proudly holds the distinction of being the city's inaugural fully pet-friendly beach, enabling owners to accompany their dogs for a picturesque jog or swim.
4. Crystal Clear Watersports

Envision yourself gliding through the pristine blue sea aboard a kayak crafted from transparent glass. The breathtaking vistas provided by Crystal Clear Watersports are unparalleled in the city. Beyond kayaks, this company also provides fully see-through boat rides and night kayaking experiences, along with exquisitely adorned kayaks, making it an ideal choice for a spectacular date.
5. Deep Dive Dubai
Embrace the summer by plunging into the world's deepest swimming pool. Housing an impressive 14 million liters of fresh water, this remarkable underwater attraction is designed to mimic an abandoned sunken city, drawing inspiration from the UAE's prosperous pearl-diving legacy. Exploring this captivating site will undoubtedly require multiple dives to fully appreciate its splendors.
Also Read: Deep Dive Dubai | Plunge into the World's Deepest Pool for Diving in Dubai
6. Flyboarding
Calling all thrill-seekers! Picture yourself soaring high in your personal flyboard, executing mesmerizing aerial stunts with the iconic Dubai skyline as your backdrop. This electrifying experience awaits you this summer, courtesy of Hydro Watersports. What better way to savor the season than with this exhilarating adventure?
7. Waterlink
If you're seeking the thrill of cruising on water in a jet car, look no further than Waterlink. Providing a lavish experience, this company proudly asserts itself as the exclusive provider of jet cars in the UAE. It seems that jetting in style has taken on an entirely new dimension in Dubai!
8. Wild Wadi
Picture yourself relishing a water slide adventure amidst the scorching heat. If this entices you, make your way to Wild Wadi Dubai. Nestled in the vibrant neighborhood of Jumeirah, right alongside the iconic Burj Al Arab, this park boasts an impressive array of over 30 rides and water attractions, including the Lazy River, Wipeout, and Riptide Flowriders. For Dubai residents, a delightful summer day filled with joyous memories is merely a short drive away.
9. Aqua Fun
Aqua Fun, the proud holder of the Guinness World Record for the largest inflatable aqua park, offers the ideal way to dive into summer. With its array of jumping, sliding, and running activities, this park guarantees a fantastic day of fun. Its appeal extends to both young kids and adults alike, promising an enjoyable experience for everyone.
10. Legoland
Whether you have a passion for LEGO or not, Legoland Dubai is an irresistible destination. Offering the chance to construct your very own Lego raft and embark on a thrilling splash safari, this water park caters to children aged 2 to 12 and their families. Additionally, this July, there's a fantastic special offer where children can enter the park for free.
News Source: Khaleej Times