Welcome to Alserkal Avenue, Dubai's artistic heartbeat nestled within the urban landscape. A canvas of creativity, this vibrant district is where imagination comes to life and cultural explorations flourish. From the unassuming façade of industrial warehouses emerges a tapestry of innovation, inviting you to step into a realm where every brushstroke, sculpture, and expression is a testament to human ingenuity.
Alserkal Avenue has a variety of spots that are must-visits for anyone looking to explore the vibrant art and cultural scene in Dubai. Here are some highlights:
Cinema Akil

Cinema Akil is the first arthouse cinema in the GCC. Currently showcasing Martin Scorcese Retrospective, it's an independent cinema that screens a carefully curated selection of films, including indie films, documentaries, and classic movies.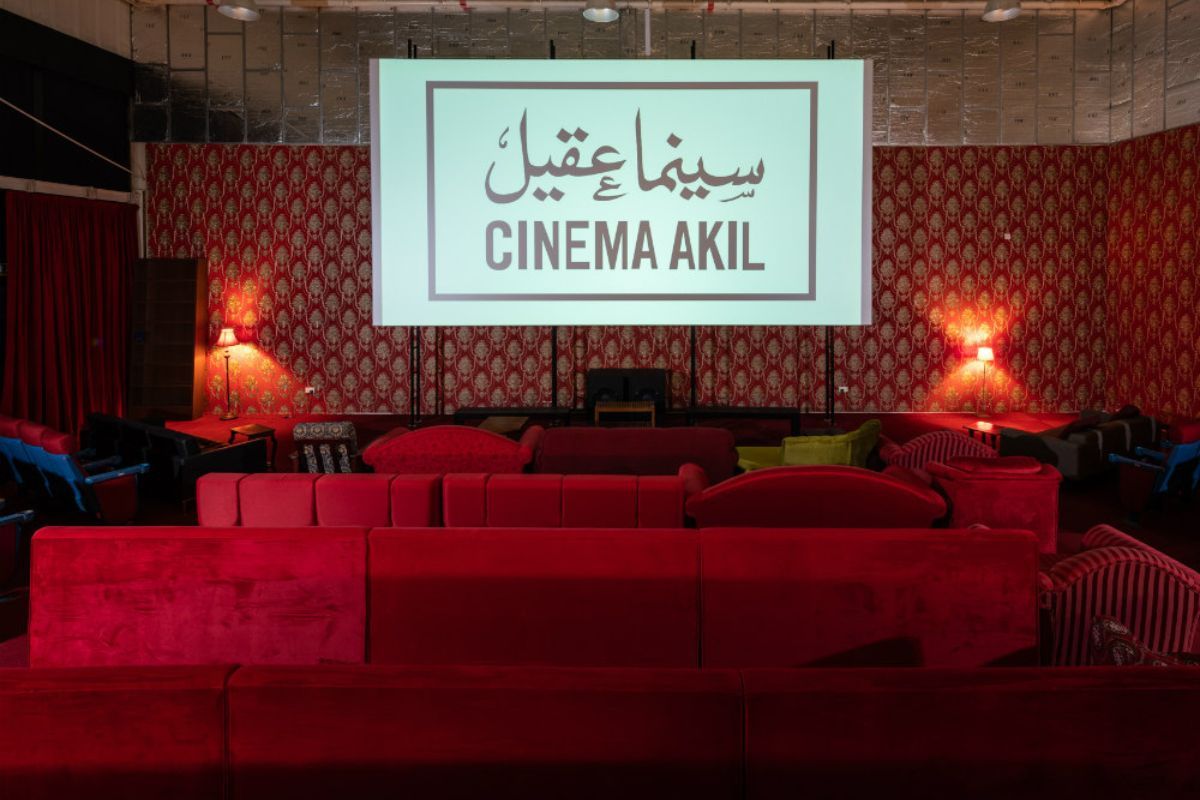 Housed within Cinema Akil, Project Chaiwala is an all-day diner where you'll taste the best chai in Dubai, and savour delicious street food.
If you're a film enthusiast, Cinema Akil is a must-visit. Check out their calendar to know what's showing currently.
Tashkeel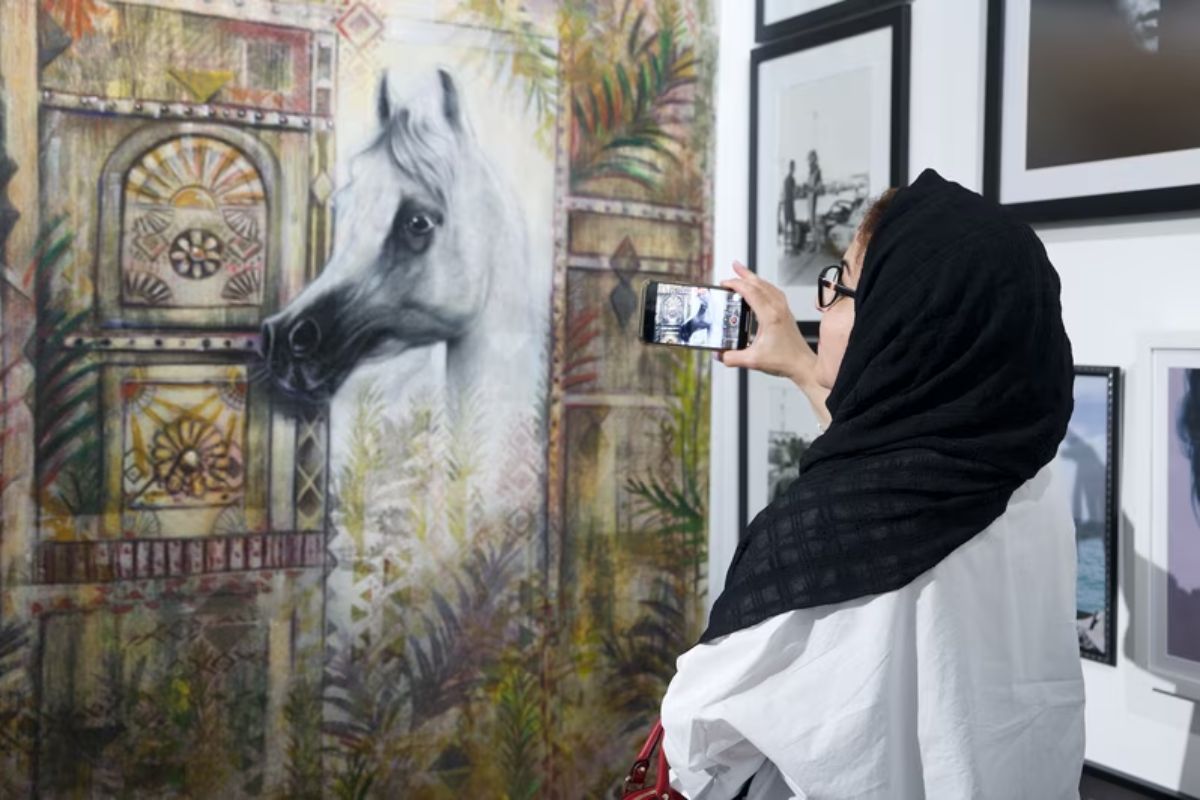 With its rich mosaic of exhibitions, workshops, and artist residencies, Tashkeel Gallery invites you to embark on a journey that transcends the ordinary and embraces the extraordinary. It is a sanctuary where the artistic spirit finds resonance, and where the pulse of creativity reverberates in every corner.
Celebrating its 15th anniversary, Tashkeel is showcasing its most extensive exhibition yet – Made in Tashkeel. The collection is diverse, encompassing painting, sculpture, photography, wearable art, and graphic design.
'Made in Tashkeel' will run at Alserkal Avenue until 11th October.
Carbon 12

What sets Carbon 12 Gallery apart is its commitment to showcasing innovative and thought-provoking contemporary art that challenges traditional norms. The gallery serves as a platform for both established and emerging artists who push the boundaries of artistic expression, offering visitors a chance to engage with innovative and diverse works.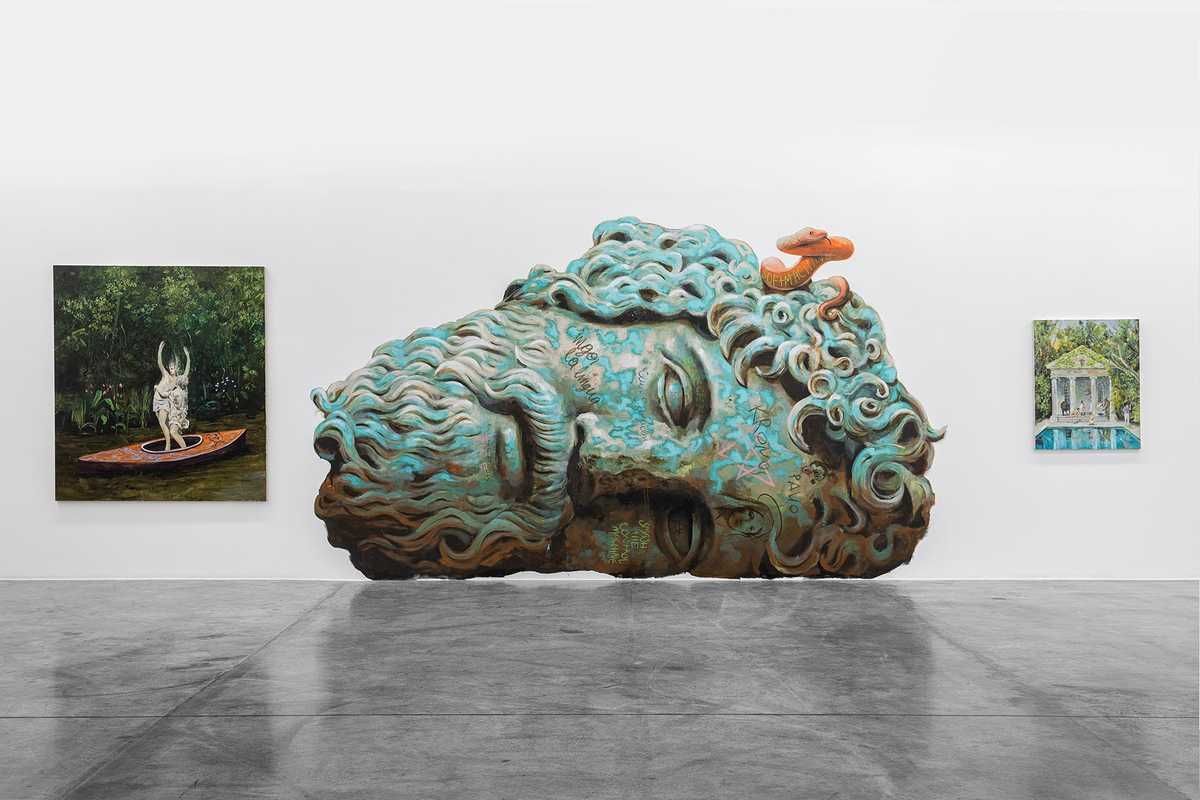 Carbon 12 is currently showcasing Monika Grabuschnigg's sculptures and installations titled 'four am' until the 9th of September.
Grey Noise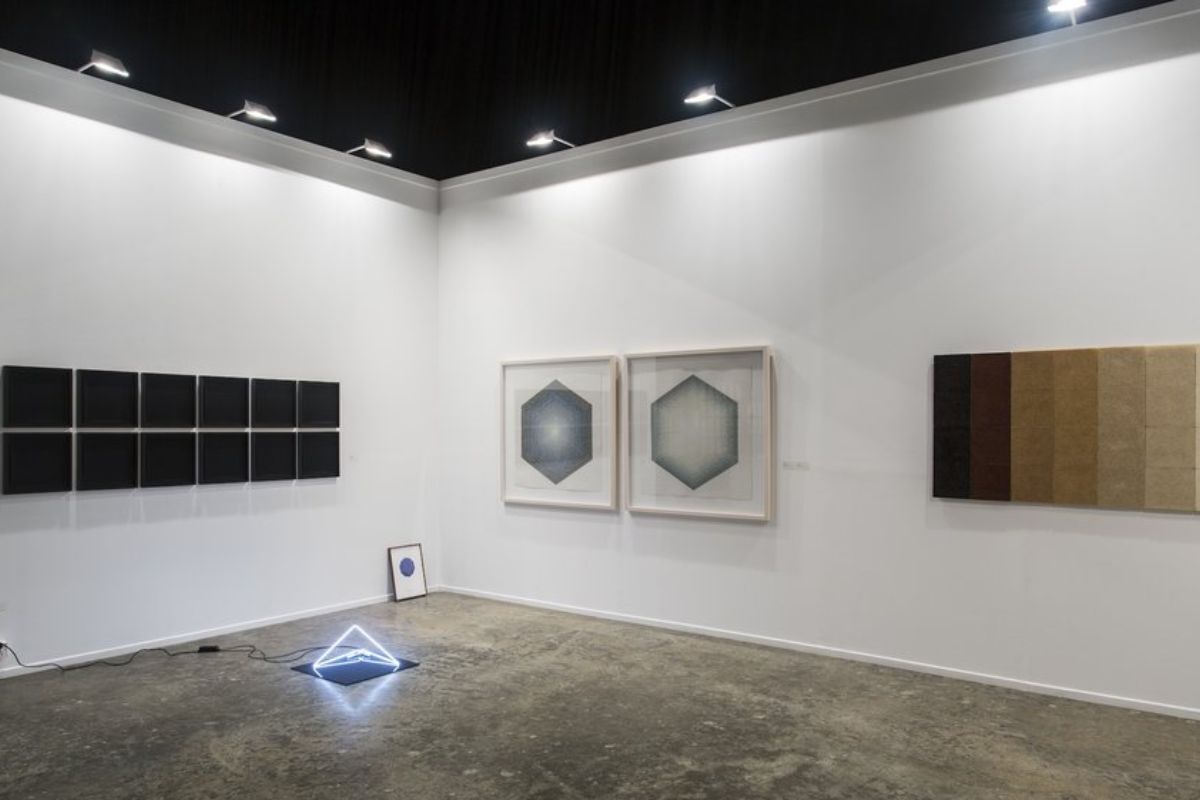 Grey Noise displays artistic achievements that center around modernity, whilst also placing a strong emphasis on unique, and frequently unconventional content. The gallery's focus lies in presenting works that align with current artistic trends while also delving into experimental territories.
As of writing this article, the next wondrous exhibition will be presented from September 18th to November 7th from Karolia Krasouli, a Greek/French artist who works with paintings, photography, and film. Abstraction and figuration is where her art of imagery amalgamates whilst also drawing inspiration from poetry and literature. Don't miss out on this. Click here to learn more about the artists.
The Jamjar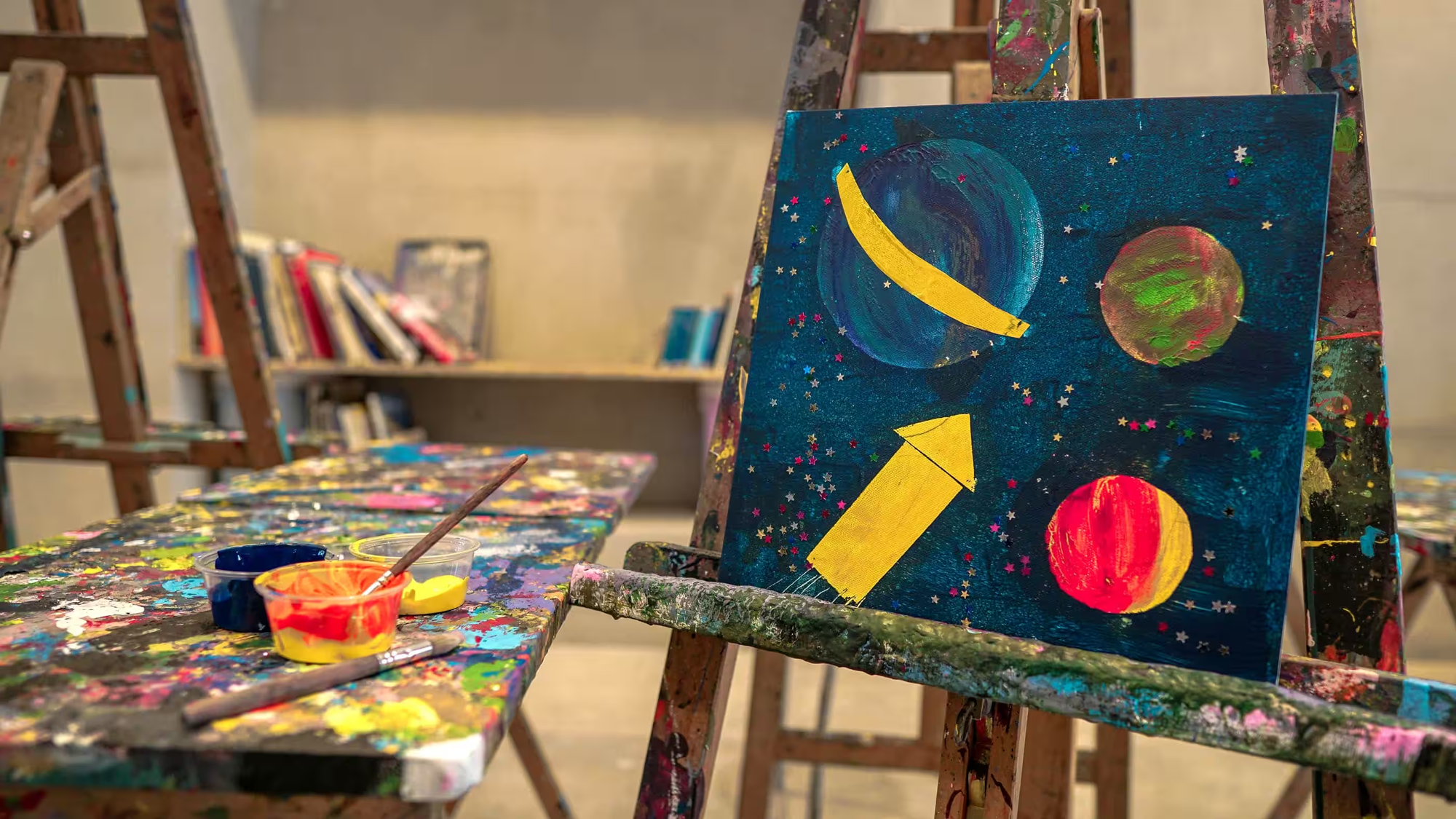 The Jamjar is a lively hub where people come together to enjoy art and creativity. Their goal is to support local artists and help Dubai's art scene grow by offering a variety of art programs, education projects, and community initiatives. It's like a colourful canvas where everyone can explore their creative side and be part of Dubai's creative journey.
Check out their website to get more information about the programmes.
Kave - The Story of Things

With the core principle of being kind to the environment, Kave is a diverse community space that includes a healthy café, a fair-trade boutique, a guitar shop, and a workshop space. Started by two sisters Rania and Zaina, Kave homes 'Charicycles' – the only custom bicycle shop in Dubai.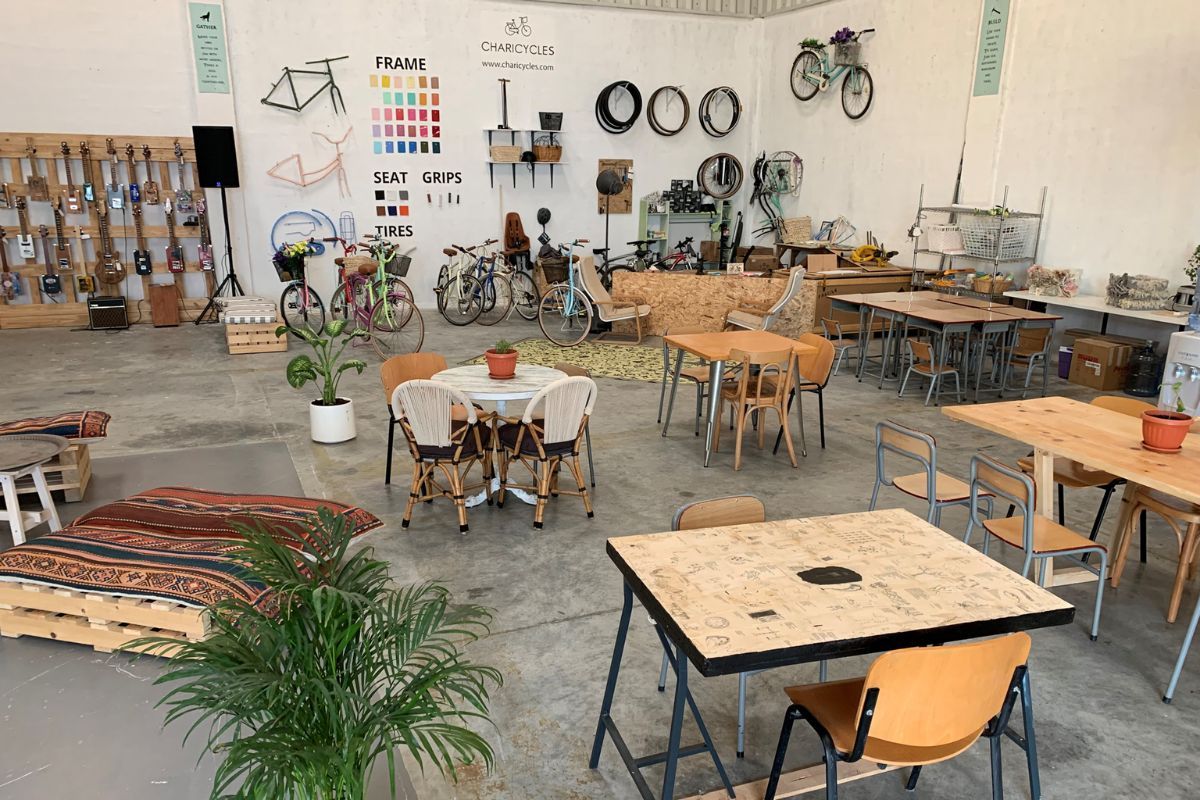 The café, on the other hand, is a zero-waste upcycled café with a menu that is kind to both the environment and our bodies, filled with wholesome and healthy ingredients. It is also a pet-friendly café, so bring your little loveable friends along.
You can click here to learn more about their workshops.
Zerzura Rare Books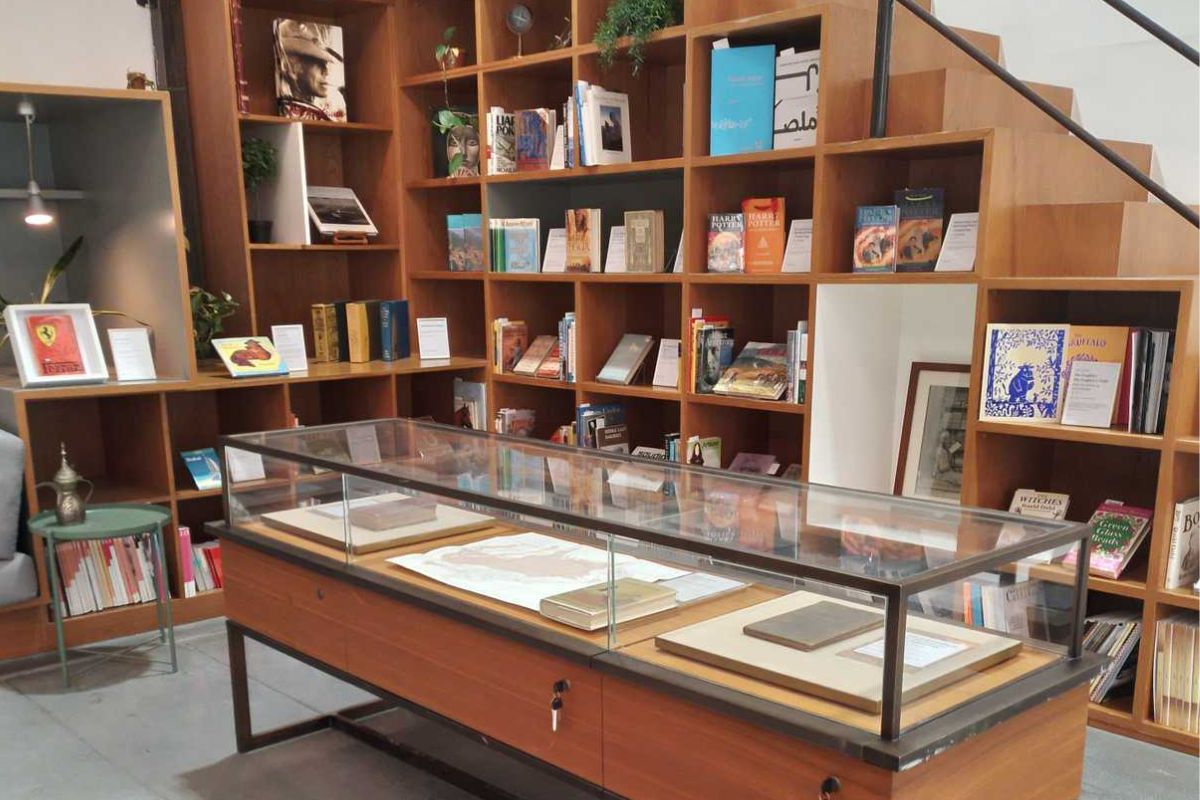 Zerzura features a collection of rare books, including but definitely not limited to, first copies, signed books, and hard-to-find titles. Notable items within their inventory include first editions of works such as "The Hound of the Baskervilles," "To Kill a Mockingbird," and "The Hobbit." Intrigued? We are.
You can experience editions of the original Tintin adventures set in the Middle East, an 1861 treatise on kerosene, a signed J.K Rowling, and so many more. Click here to know more.
thegoodlife.

thegoodlife. is a top-tier sneaker store founded by collectors. And don't be fooled by that simple description, as it is much more than that. More than just being a retail and online store, thegoodlife. also features a unique environment for sneaker enthusiasts, elevating the passion for footwear whilst also displaying an awe-inspiring collection of high-heat sneakers/apparel.
Wisdom Warehouse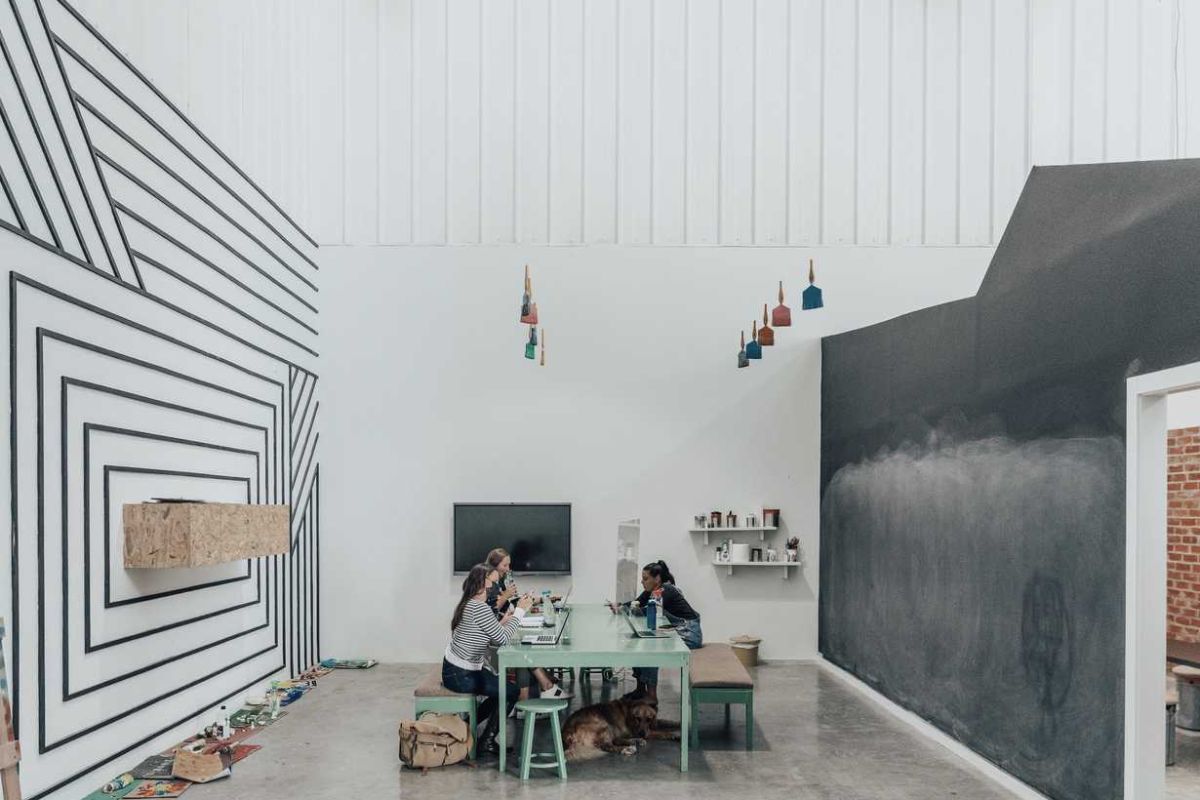 Wisdom Warehouse provides an exceptional space centered around children, where their curiosity and imagination take center stage. Within this nurturing environment, young minds are encouraged to delve into learning, embark on explorations, unleash their creativity, and engage in thoughtful questioning about the wonders of the world.
Wisdom Warehouse's unique workshops allow children to unleash their creative side through arts, science, and project-based activities. So, if you have a little one, make sure to visit Warehouse 61 at Alserkal Avenue.
Click here to learn more about their ongoing and forthcoming workshops.
CRANK

CRANK is a home-grown boutique fitness business, which is all about workouts that are unique, challenging, and fun for you to enjoy. The energetic, passionate, and inspiring team at CRANK has created a space where you can free your mind and challenge yourself. Step into a world where fitness seamlessly merges with the magic of dynamic light displays, creating an atmosphere that energizes and motivates you like never before.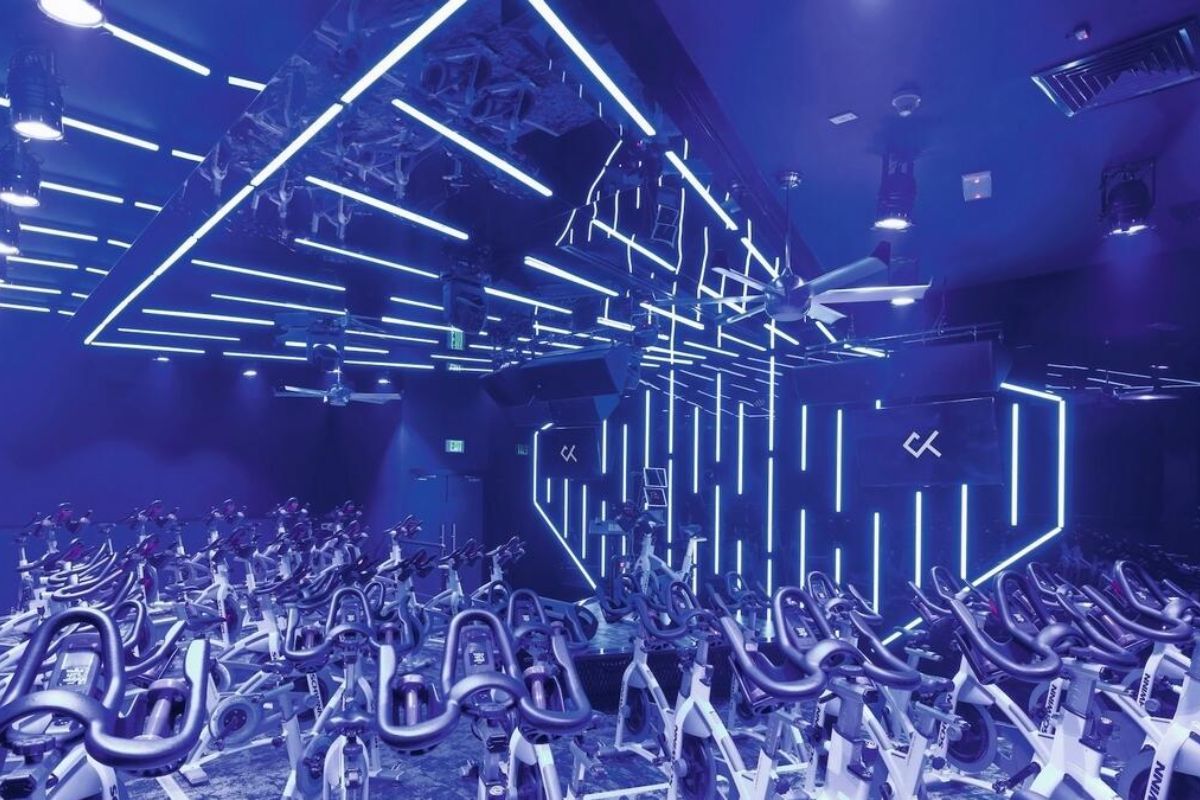 You can check out their website or visit Warehouse 43 at Alserkal Avenue to know more about what they offer.
Shimis Yoga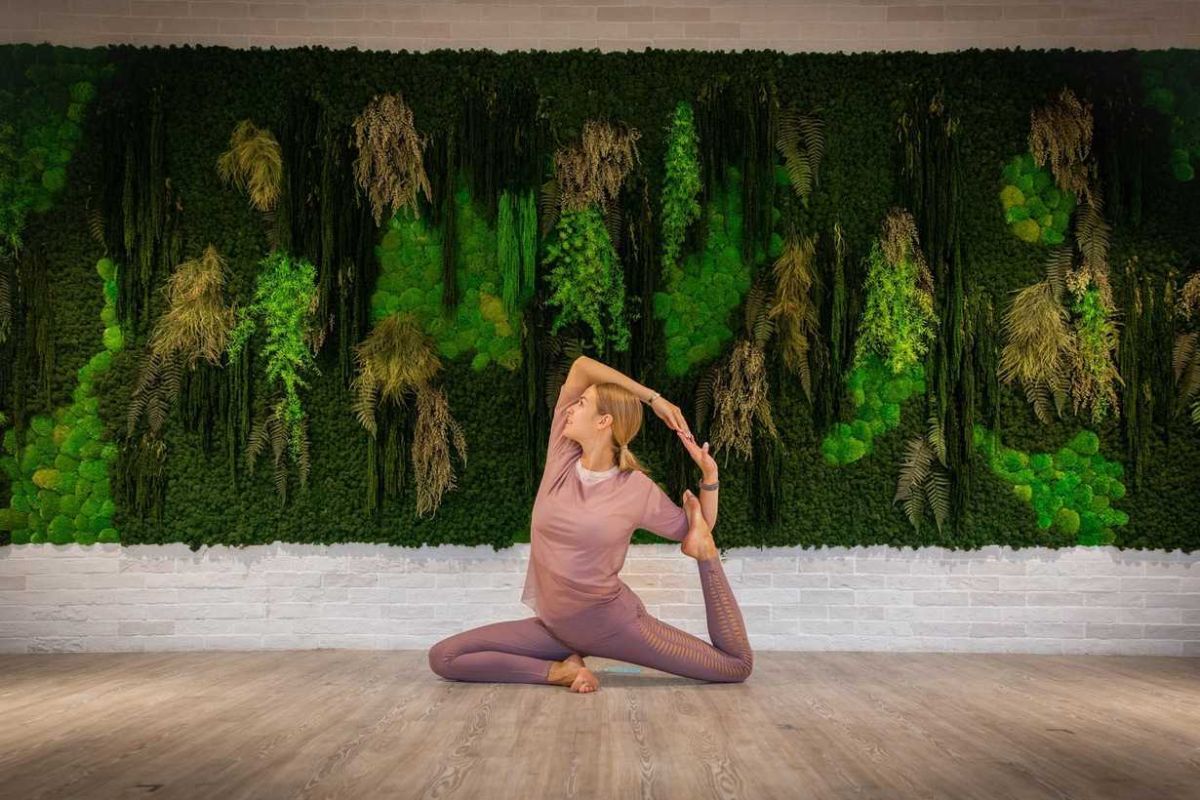 Shimis is a unique and contemporary yoga studio created by Simona Stanton. They have introduced a new concept called 'The Box Yoga' which is more than just a workout; it's an immersive journey into the art of self-care. The heart of this concept lies in its specially designed environment – a dark room heated to around 34 degrees Celsius using high-quality infrared panels to keep your body healthy.
If you're not someone who enjoys working out with loud music and neon lights, they also have 'The Greenroom' which is lighted with an extensive plant wall as a background to make you feel positive and good in your practice.
While you are there, you can also try healthy bowls or cold-pressed Shimis juice at the airy cafe, and shop Alo Yoga gear and other accessories. Click here to view their website.
1004 Gourmet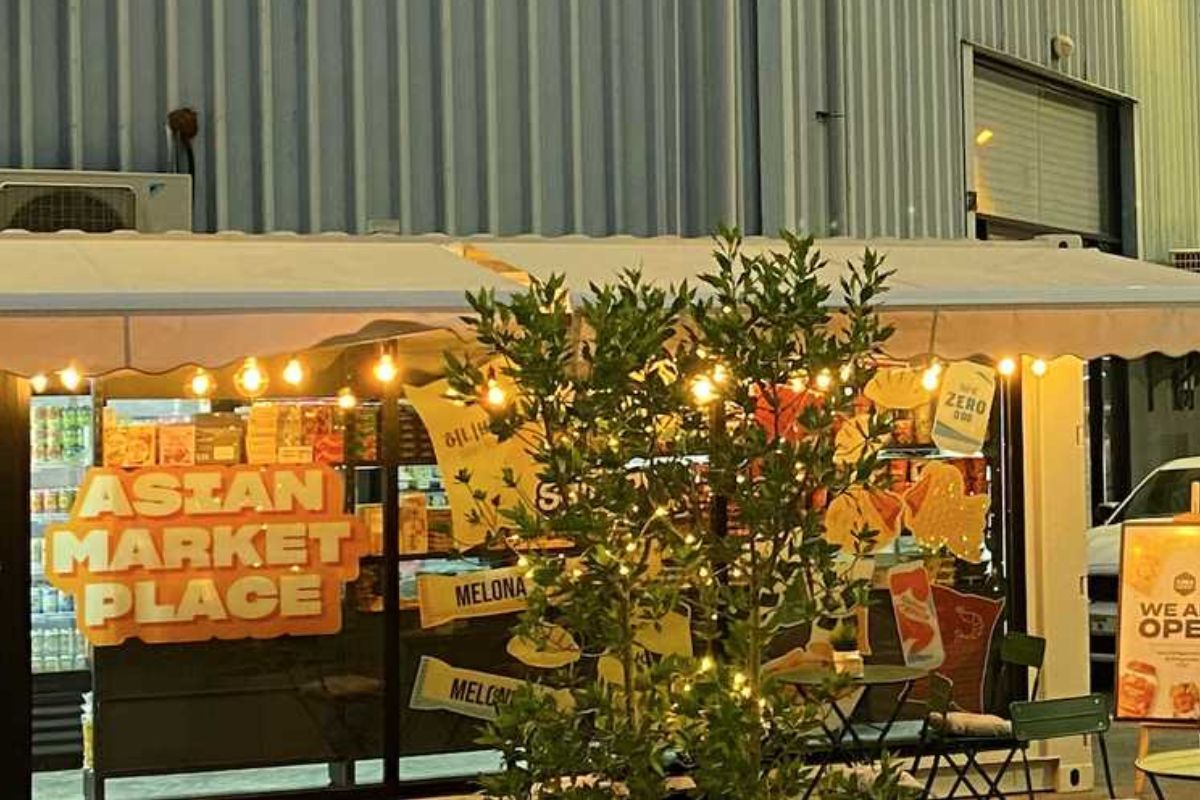 1004 Gourmet is a small grocery setup that also is a one-stop shop for all local and authentic Asian ingredients that you can use to prepare and enjoy some of the best and delectable Asian dishes in the comfort of your home.
Through their selection of produce, 1004 Gourmet tries to introduce Far Eastern food coupled with positive vibes that flow from their culture into the community here in UAE and the Middle East.
You can shop for their products here.
Ganache Chocolatier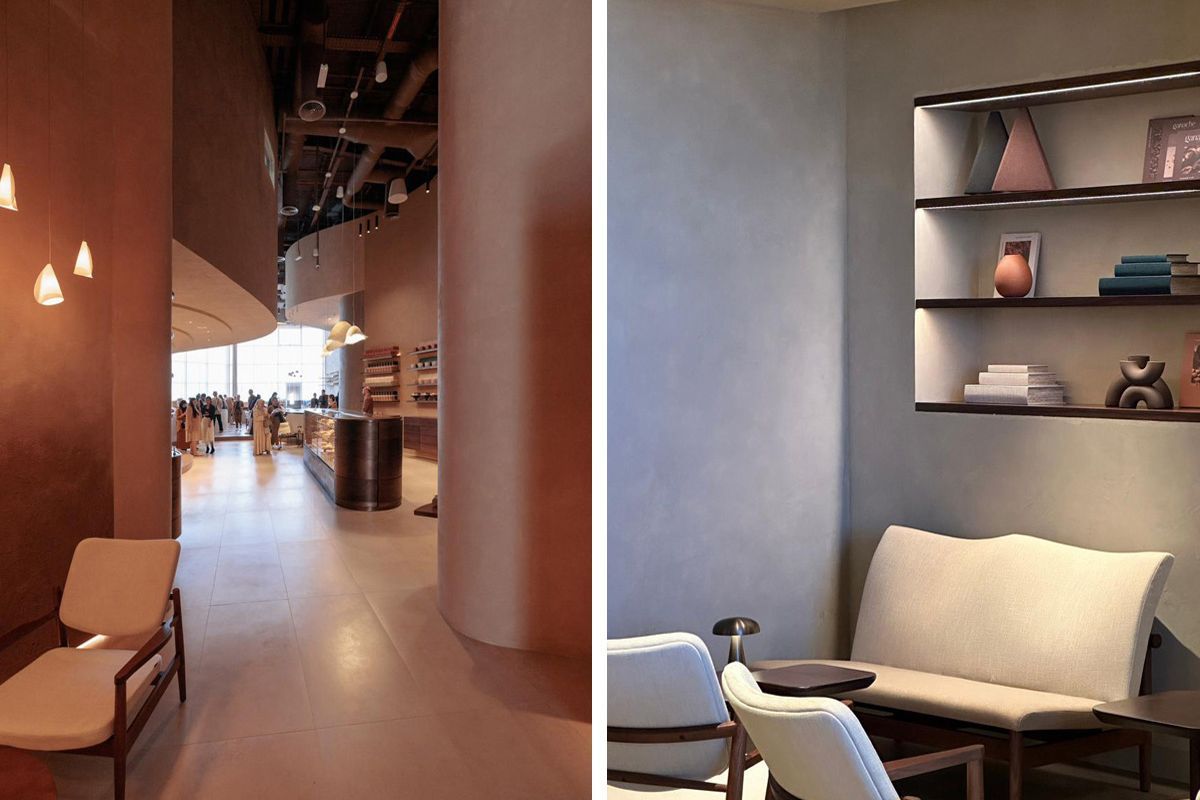 Ganache Chocolatier is a home-grown, first-of-its-kind, chocolate factory where guests can observe and experience the craft of artisan chocolate-making.
At their store, they offer something for everyone, from classic smooth ganache to nut-flavoured bites, whilst at their café you can enjoy a homemade signature hot chocolate. The chocolates are freshly made with the finest ingredients in the factory at Ganache Chocolatier.
Check out their Instagram page if you haven't been tempted already by these heavenly delights.
The Yard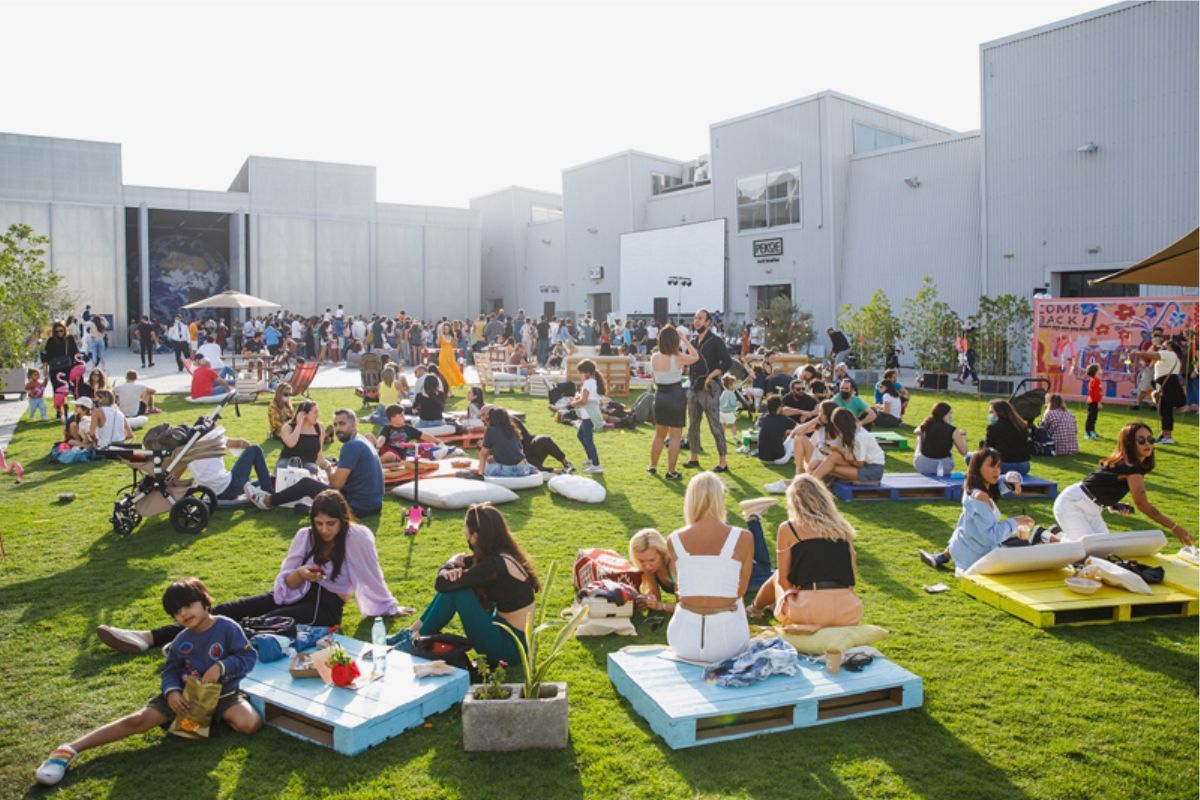 Besides these, Alserkal Avenue also hosts a plethora of events at The Yard, mostly during the cooler seasons. So, whether you're an aficionado of the arts or simply an adventurer seeking inspiration, prepare to be captivated. Alserkal Avenue is your passport to a realm where the ordinary transforms into the extraordinary, where every step you take is a stroke of curiosity on the canvas of your journey.
Careem Bike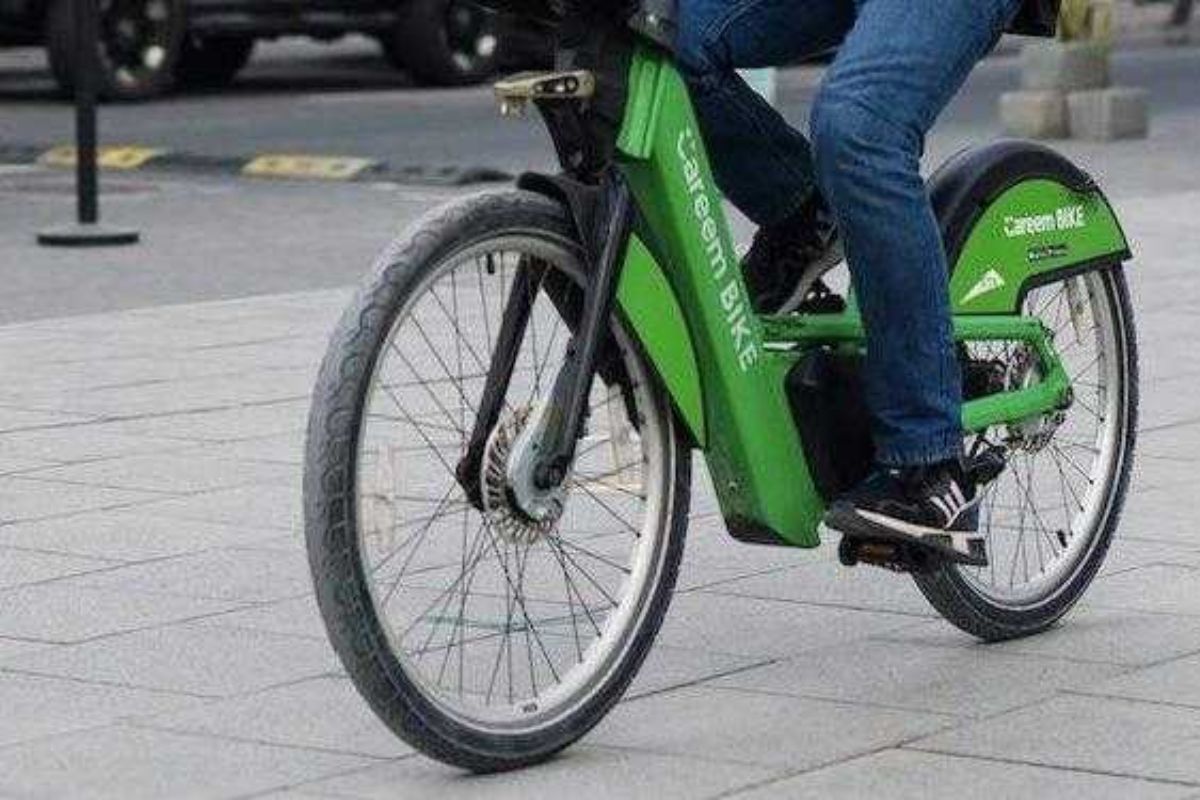 Speaking of steps, Alserkal Avenue is also a host to Careem Bikes. Because, with so many amazing places to visit and such little time, who can you rely on but your friendly neighborhood Careem Bike? The most sustainable way to get to wherever you're going. PS – In case you didn't know, it's great exercise as well to burn away any residue from Alserkal's insatiable café offerings.
Renting and paying is at the tap of a button via the Careem BIKE app and you can find the bike stations conveniently located within Alserkal Avenue and near Dubai Metro stations outside.
And if that's not enough, you can also move around the place in their funky electric Tuk Tuks.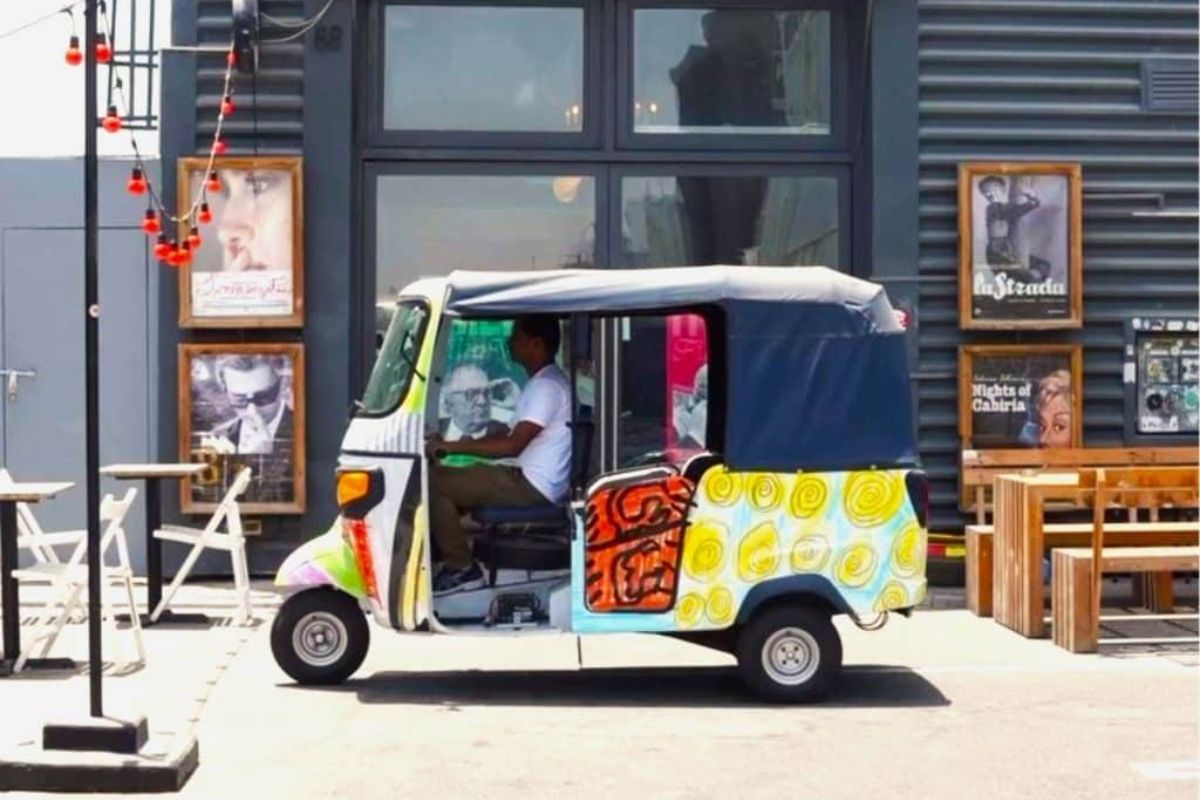 Welcome to a world where creativity knows no limits, and where you are invited to become part of the story – a story that is waiting to be written with every step you take.
Also Read: