Dubai is a city that is filled with art and culture all around. This can be seen in its architecture, neighborhoods, museums, malls, cafes, galleries and even on the city's streets. Dubai is known for its luxurious lifestyle and vibrant culture and has emerged as a thriving hub for art and creativity, it has many museums, galleries, workshops, classes, art cafes and street art to offer it residents and tourists. With a vibrant and rapidly expanding art scene, the city has drawn artists, collectors, and art enthusiasts from all over the world.
One of the driving forces behind Dubai's art scene is its commitment to displaying both traditional and contemporary art forms. The city is home to several prestigious galleries and museums which cater to a wide range of artistic tastes. Dubai has something for everyone, from traditional Emirati artworks that highlight the region's rich cultural heritage to cutting-edge contemporary installations.
Bring out the art enthusiast within you and explore best destinations for art lovers in this artistic city.
Art Museums in Dubai:
1. History of Cinema Museum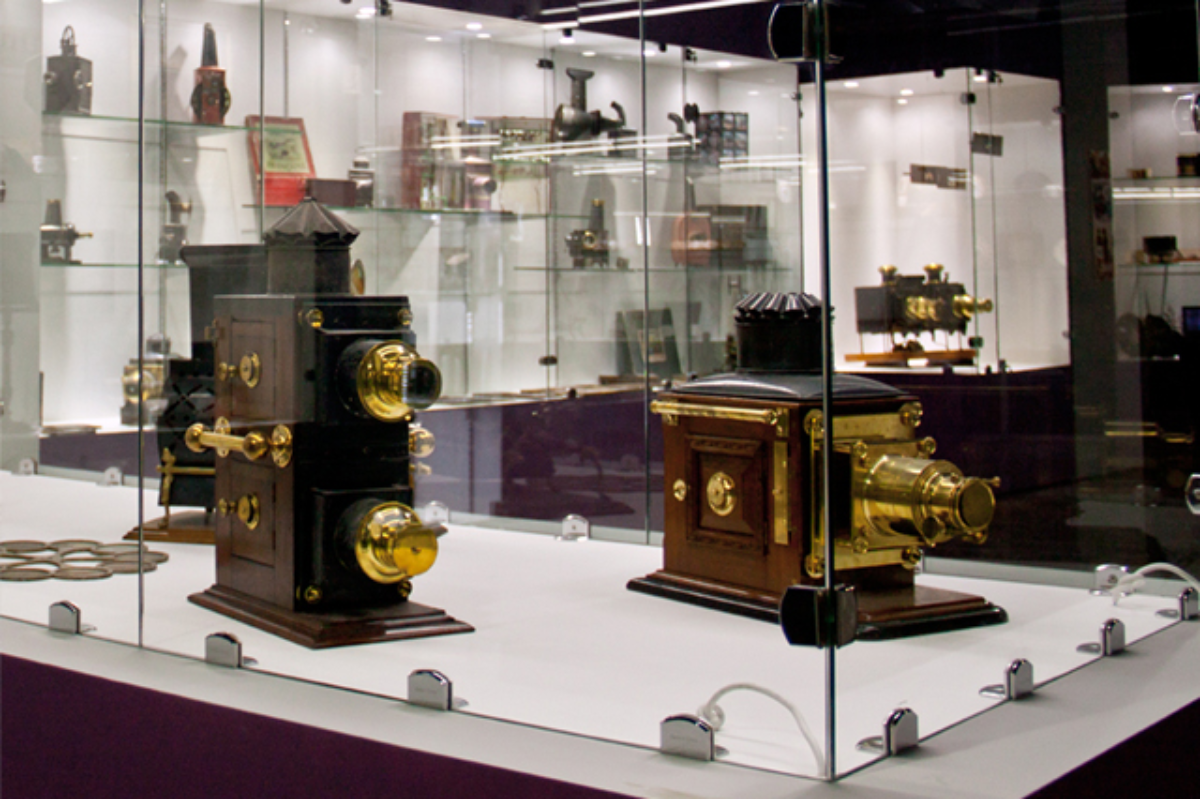 Who doesn't love cinema! Imagine a museum that is dedicated to the history of cinema. Who wouldn't want to visit that! This unique museum in Dubai features over 300 unique photos and video artefacts that were collected over 35 years by Bahraini/Lebanese businessman, Mr Akram Miknas. Unlike regular museums, The History of Cinema Museum is on the first floor of a typical office building. All items date back to the 18th century and offer you an interactive experience of the history of cinema. You get to look at the history of cinema and the tools and equipment that were used to capture and recreate images. You can also investigate the peep boxes and turn the reels of the projectors from antiquity and see life like pictures through stereoscopes that were used in the early days of 3D imagery.
Also Read - Best Museums in Dubai to visit
2. Museum of Illusions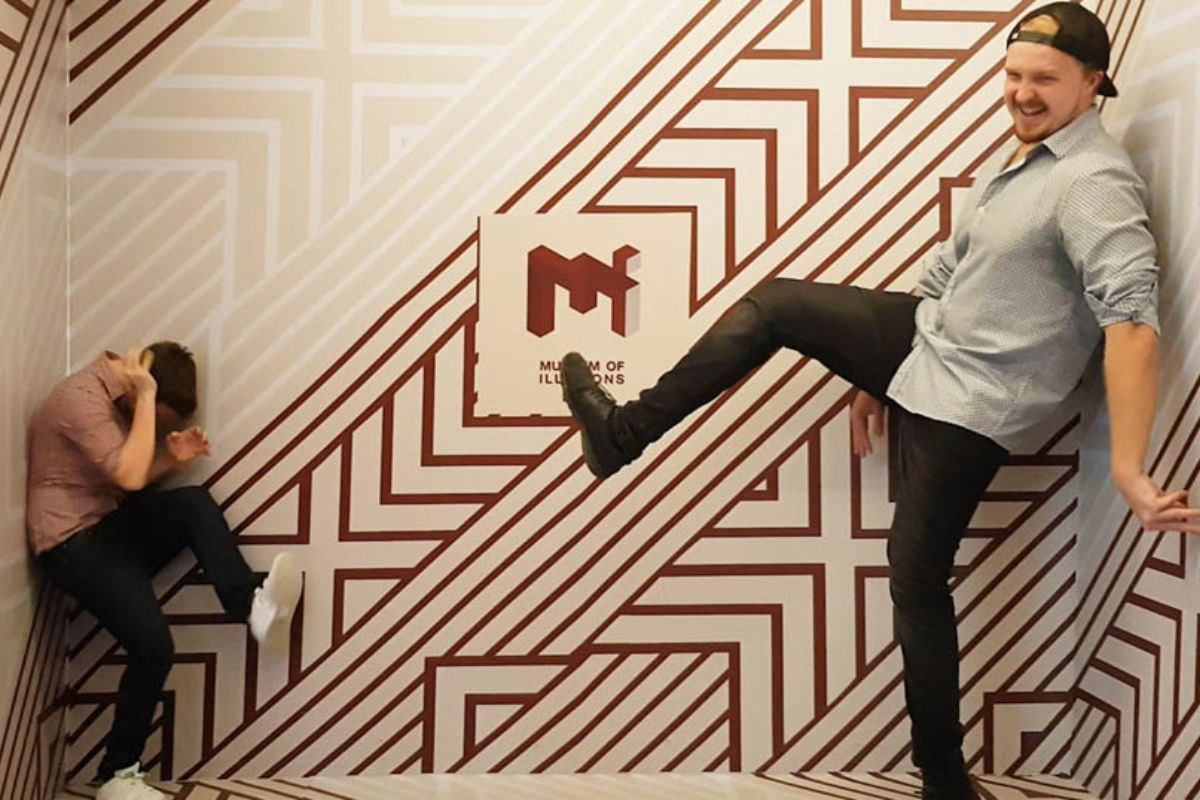 Get ready to be fascinated and blown away at the same time at the Museum of Illusions. This is a completely different kind of museum in Dubai. This artistic site takes you to a world of mind-blowing optical illusions. It features more than 60 visual and educational exhibits including optical illusions, holograms, and immersive rooms. Which is what makes this museum a favorite of children who will get amazed at the different illusions and just have fun. Museum of Illusion is one of the many such museums by the world-renowned museum chain though, the one in Dubai is the biggest out of all the others around the world. The main attractions are the Ames room where you can look bigger or smaller than your friend, The Slanted room where you can defy gravity, and the Vortex Tunnel which will deceive your mind with visual effects into thinking that the platform you are standing on is movie while standing still.
Read more about - Museum of Illusions
3. Museum of the Future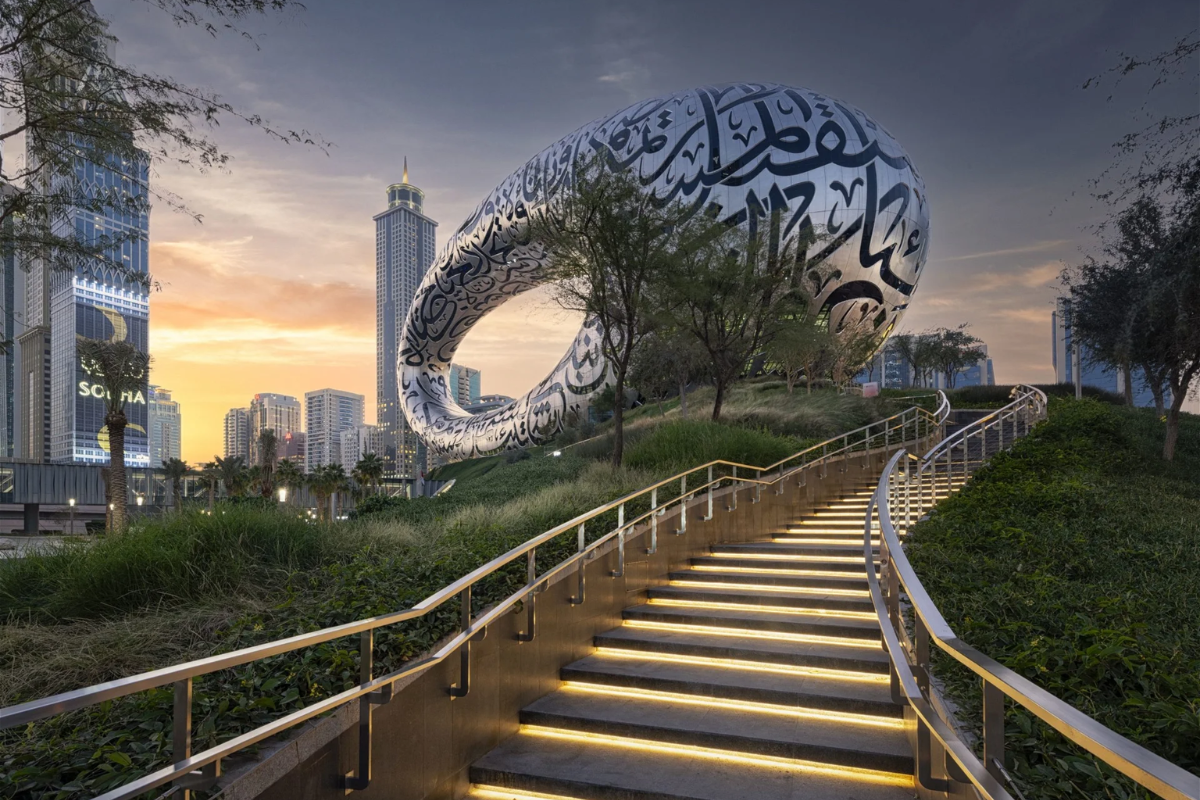 Being one of Dubai's most famous and picturesque landmarks, this extraordinary museum explores how society will evolve in the coming decades. The museum combines elements of traditional exhibition, immersive theatre, and themed attractions in an unimaginable way. An architectural wonder, the museum's exterior is beautifully carved in Arabic calligraphy that covers the poetry of His Highness Sheikh Mohammed Bin Rashid Al Maktoum. You can look beyond the present and towards the future's limitless possibilities across a range of sectors, including space travel, climate change and ecology. The 'Tomorrow Today' exhibit lets you explore the near-future technologies from the world's leading innovators. You can also expect a space shuttle simulation, a visit to the station's command center, an Instagram worthy space where you will learn the importance of climate change and a level where you can revive your senses and much more at this one-of-a-kind museum. Not only is this museum a sight to behold from its exterior but it's a beautiful masterpiece from the inside too.
Read more about - Museum of the Future
4. Jameel Art Centre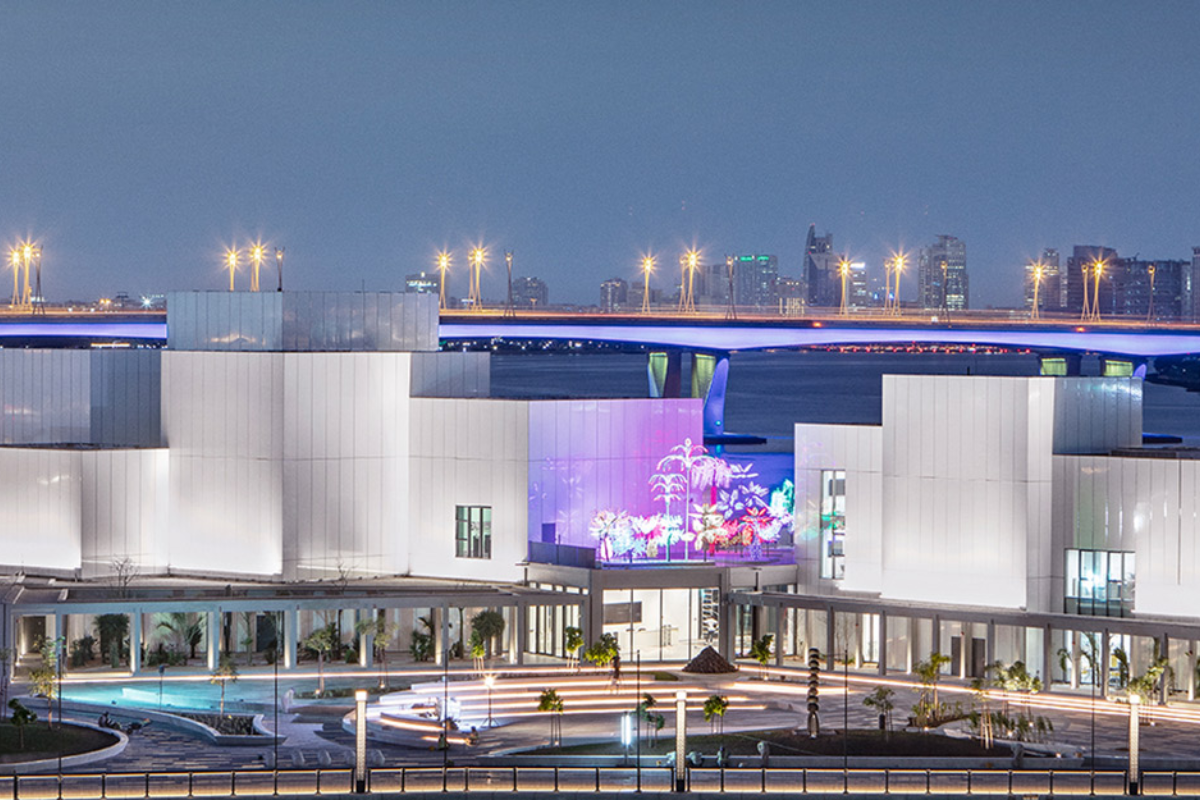 Jameel Arts Centre is an independent institution dedicated to public exhibitions of contemporary art and community engagement through learning, research, and commissions. Located in Jaddaf Waterfront, it is founded and supported by Art Jameel. The center's galleries house solo exhibitions, projects, and curated commissions from international and national collaborations. There is also an open-access research library. This art center also has a writer's studio, a rooftop terrace, a member's lounge, a restaurant, and a shop. If you enjoy art, then you should pay a visit to the Al Jaddaf Waterfront Art Center.
Also Read about - Al Jaddaf Waterfront Dubai
5. 3D Art Selfie Museum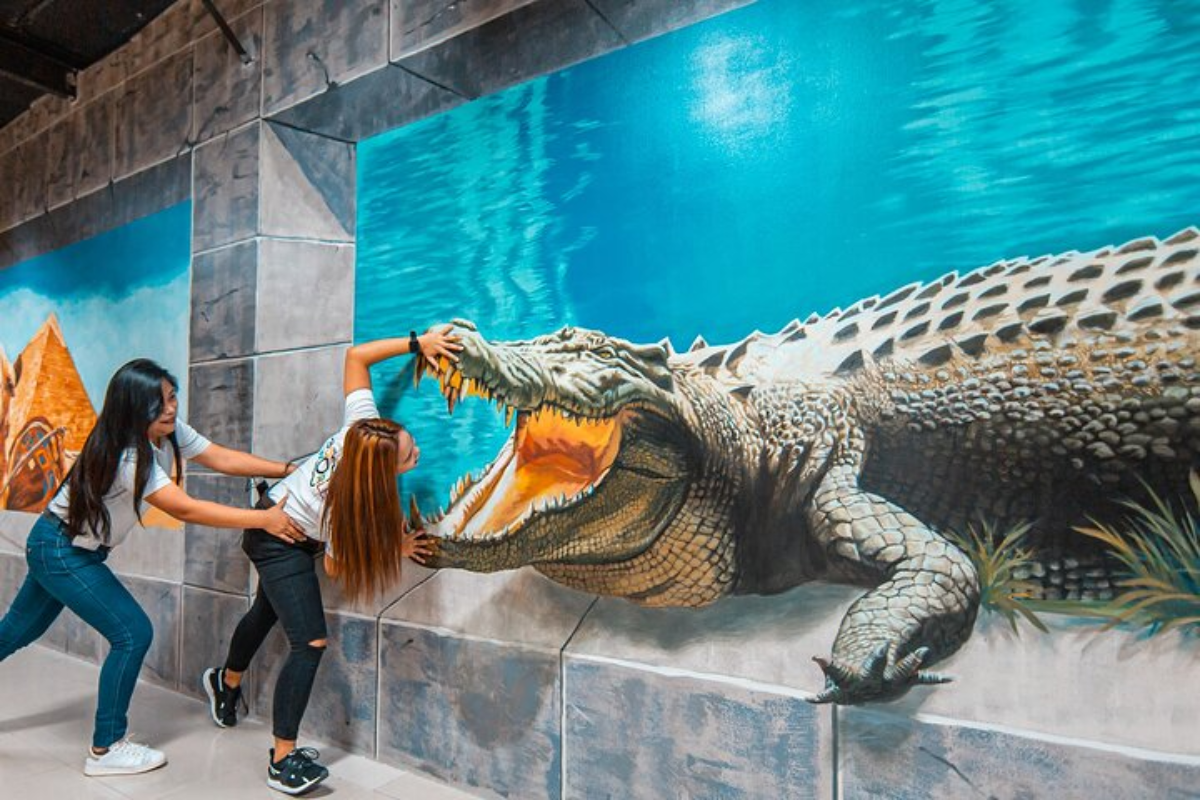 Similar to the museum of Illusions, The 3D World Selfie Museum features hand-painted artwork in nine different themed zones, allowing you to interact with pieces while fully expressing yourself. Trompe-l'oeil is a French term that means "deceive the eye" and refers to the traditional technique of three-dimensional art. Using optical illusions, this technique converts two-dimensional paintings into three-dimensional images. Paintings on the walls, ceilings, and floor give the impression that you are inside the 'frame,' becoming a part of the scene. There are numerous murals to discover, but the process works best if you let your imagination run wild - and this is the key to capturing some exciting photographs of yourself.
Art Galleries in Dubai:
1.  Alserkal Avenue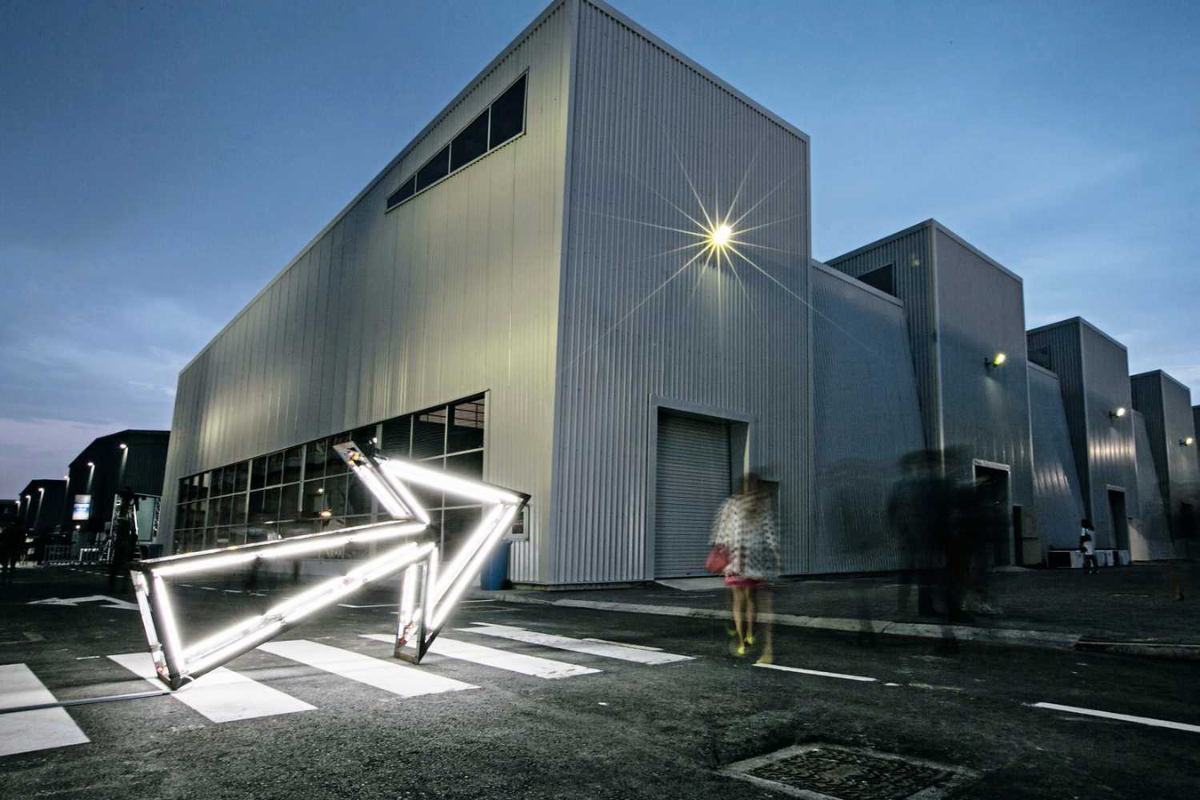 In the Al Quoz industrial district, Alserkal Avenue is a thriving cultural center that is home to a wide variety of modern art galleries, creative spaces, and design studios. Regular art exhibitions, performances, talks, and workshops are held at this large complex, giving both upcoming and established artists a stage. An industrial estate that has been transformed into an arts district is nearby, along with hip restaurants and shops. Additionally, there are classes and shops for auto enthusiasts here. Make sure to return for more art because admission is free, and the exhibitions changes throughout the year.
Also Read - Things to do in Al Quoz
2. Third Line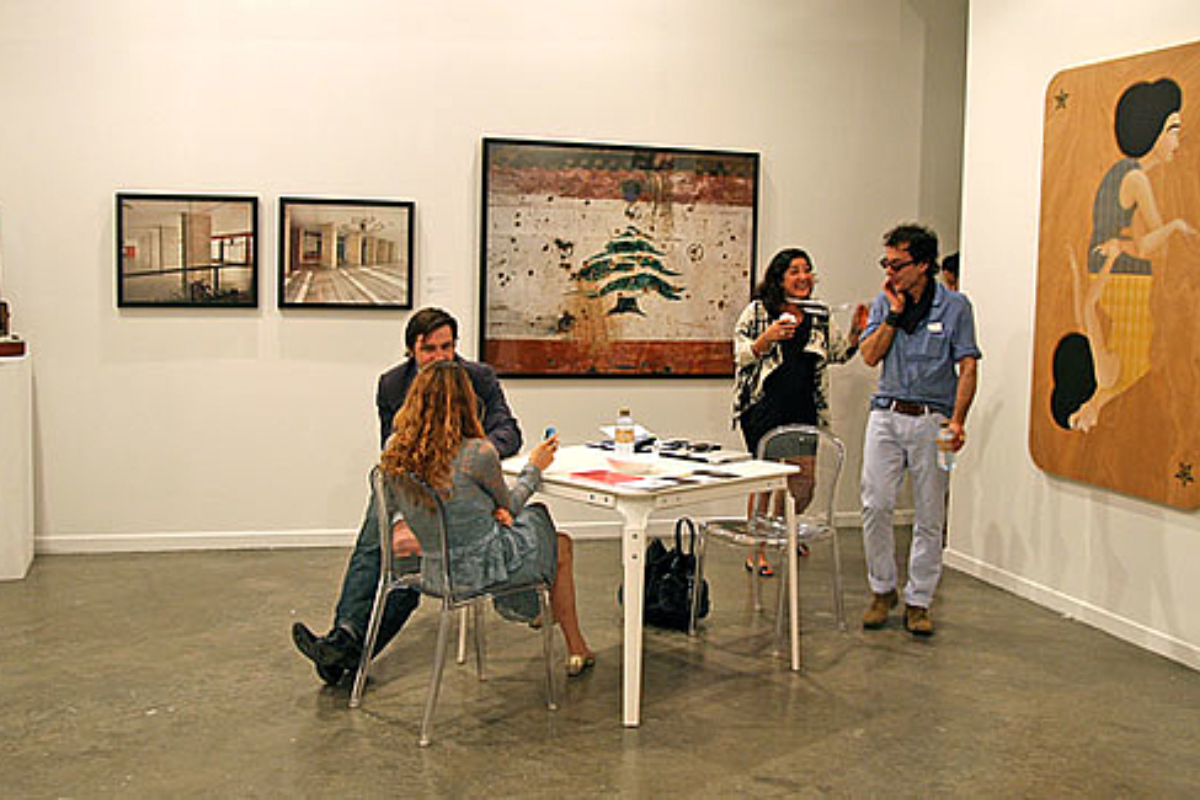 The Third Line is another art gallery in Dubai that promotes contemporary Middle Eastern and North African artwork. It presents temporary exhibitions of bold and exciting works by connected artists. The Third Line not only exhibits art but also interacts with the neighborhood by holding lectures, workshops, and musical performances. This art gallery has featured works by well-known artists like Abbas Akhavan, Ala Ebtekar, and Amir H. The gallery also places a focus on the publication of books by numerous well-known artists, including Laleh Khorramian, Farah Al Qasimi, and others.
3. Gallery One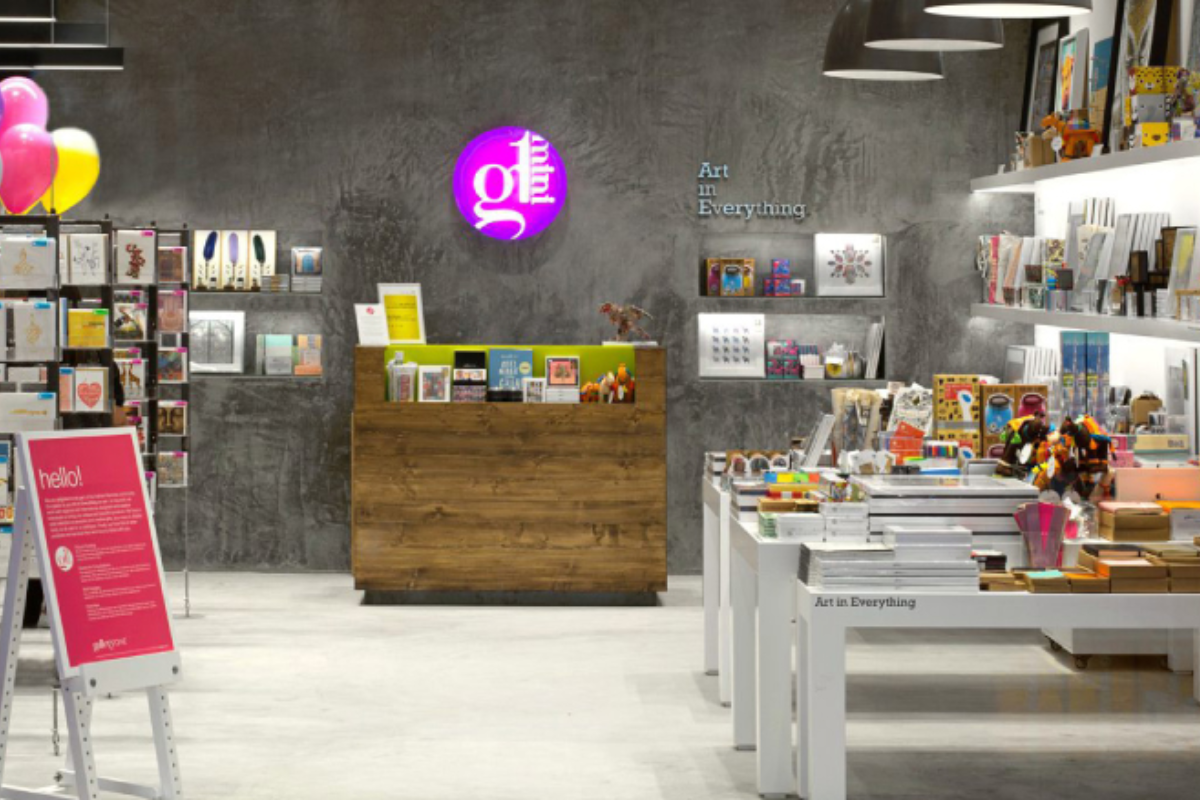 This is a fantastic location to pick up gifts and souvenirs for your loved ones. Despite the gallery's modest size, there are lots of adorable items here, including flip books, posters, notecards, and more. Impressive works of art created by both established and thriving artists. Most of the items in the gallery are culturally inspired, and each one was chosen with a fierce passion for creativity. Additionally, one of the products' selling points is the use of premium materials in the construction of each item.
4. XVA gallery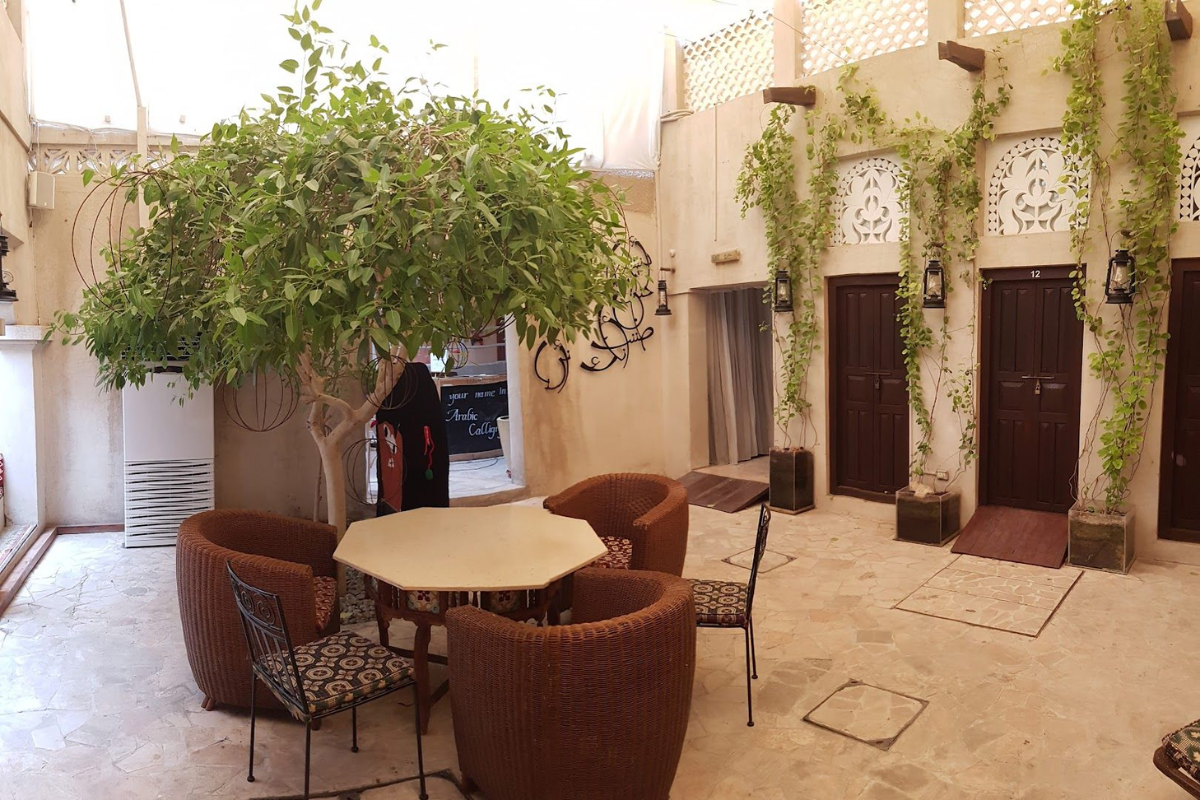 XVA Gallery presents a curated selection of contemporary art by both renowned and emerging artists. The gallery is housed in the opulent XVA Hotel & Cafe, and its artwork reflects the cultural blending of identities found throughout the Arab world and Indian subcontinent. What's more is that, XVA also provides expert art consultancy and project management services to individuals and corporate identities interested in establishing an arts space. The gallery hosts exhibitions all over the world and is highly regarded by art enthusiasts.
Also Read: Fulfilling Every Art Lover's Dream With The Best Galleries In Dubai
Street Art in Dubai: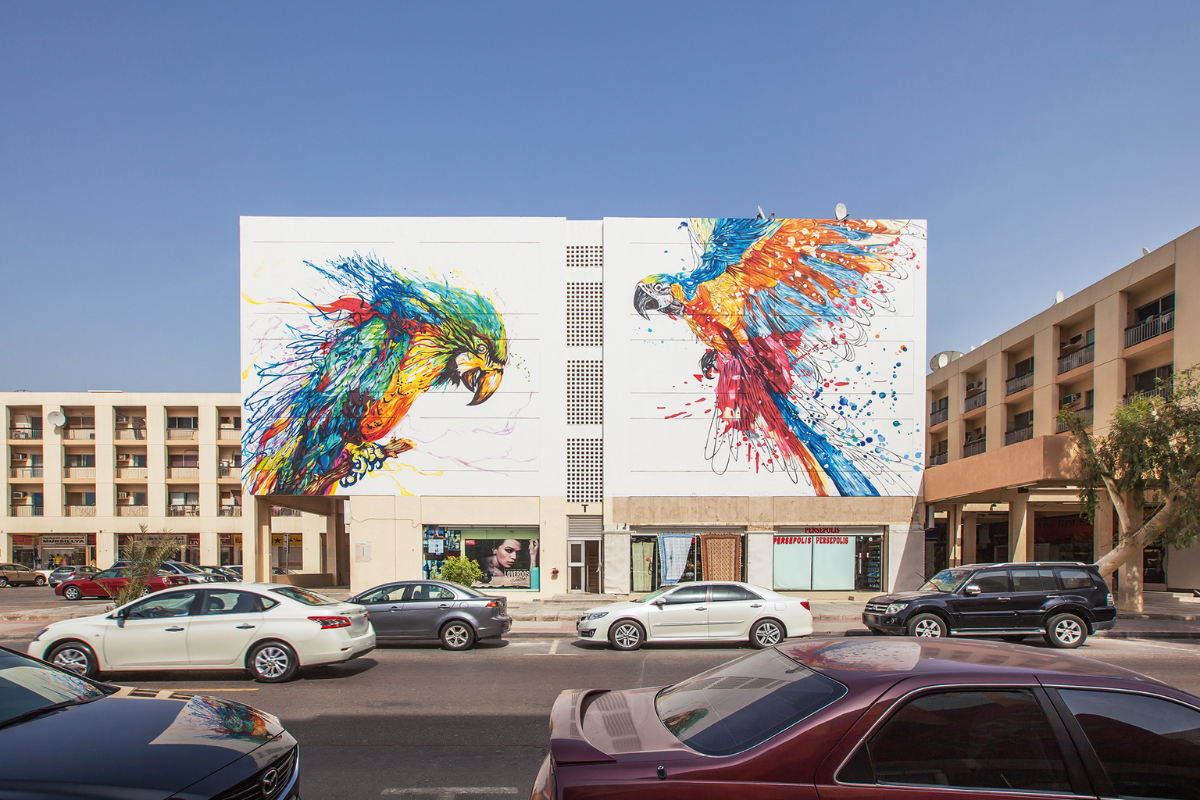 Dubai's streets are not all about sky-high towers and futuristic architecture, they also serve as vibrant canvases for artists. The city's commitment to public art can be seen in its numerous outdoor installations and sculptures. Attractive artworks adorn Dubai's public spaces, enticing the population and fostering a sense of cultural identity. Outdoor areas along Alserkal Avenue frequently have vibrant murals and graffiti, giving the neighborhood an urban and edgy feel. The popular pedestrian-friendly destination City Walk features an impressive collection of street art, ranging from large-scale installations to intricate stencil work. These outdoor art displays not only add visual appeal, but also give local and international street artists a platform to share their work with the public. Other popular neighborhoods and area also adorn various and one-of-a-kind art installations and murals these include – Jumeirah Beach Residences, La Mer, Karama, Al Fahidi District, Dubai Design District (D3) and DIFC. Downtown Dubai also includes popular art installations like Wings of Mexico, Love Me, Dandelions, Win Victory Love, The Joy Tree and more. Every tourist's go-to photo opportunity when visiting the city is one of these iconic public art installations, which have developed into symbols of the city's artistic flair.
Art Fairs and Festivals in Dubai: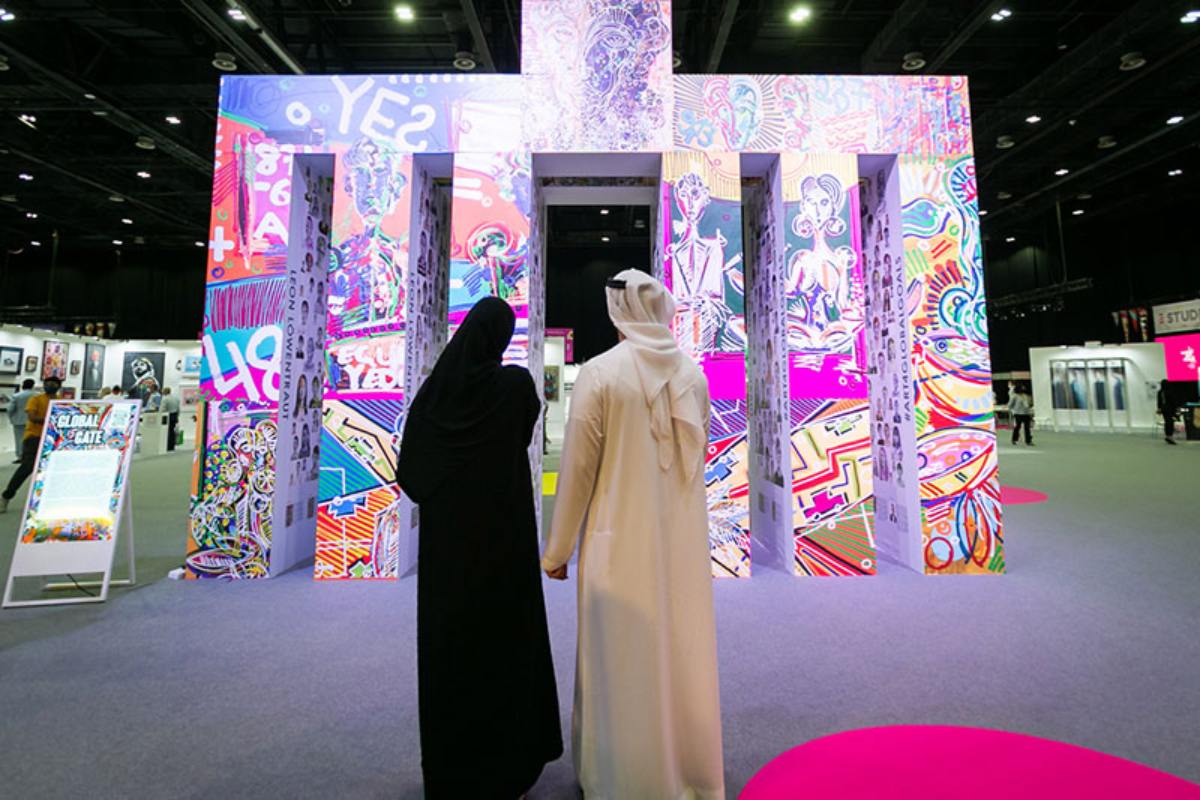 Throughout the year, Dubai hosts a number of art fairs and festivals, attracting artists, collectors, and art enthusiasts from all over the world. Art Dubai is one of the most important art events in the Middle East, which features leading galleries, solo exhibitions, and panel discussions, as well as contemporary art from around the world. The fair exhibits artworks from various cultures and provides a platform for emerging artists to gain exposure on a global scale. The Sikka Art Fair is another notable event which takes place in the vibrant neighborhood of Al Fahidi Historical District. It celebrates Emirati and regional artists giving emerging artists a platform to showcase their work.  It also includes engaging installations, live performances, and workshops, providing visitors with an immersive and interactive experience. Another prominent art event is the Dubai Design Week, which honors design in all its forms, including architecture, fashion, and product design. These events not only encourage artistic exchange but also contribute to the city's reputation as a vibrant cultural center.
Also Read: