Overview
Al Quoz Dubai, formerly just a neglected industrial area tucked away behind the skyscrapers of Sheikh Zayed, is now the centre of the city's vibrant art scene. Located in western Dubai, the region contrasts sharply with the glitzy, glossy picture that comes to mind when thinking of this emirate. At first glance, the Al Quoz industrial district appears to be one of Dubai's least likely locations for a haven for artistic sensibility. The area is a rundown heap of trucks, factories, and storage areas—certainly not a recipe for "luxury" in the conventional sense. However, the area is a perfect blend of hipster, boho-chic, and traditional Arab culture.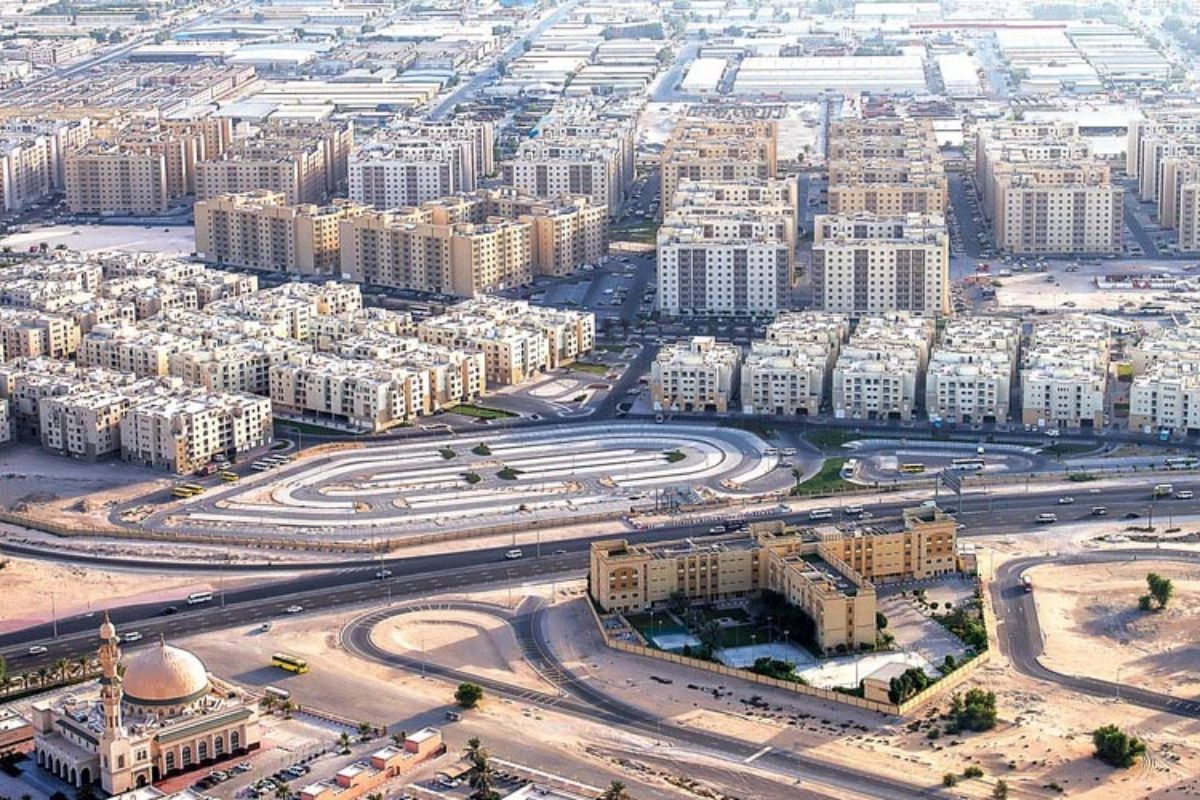 Al Quoz is located exactly halfway between the old and new parts of Dubai, both literally and figuratively. It has developed into one of Dubai's most active artistic and cultural districts, with some warehouses transformed into art galleries, upscale photography studios, and performance venues. The area is full of undiscovered gems that are just waiting to be found! Here are some things to do in Al Quoz!
Things to do in Al Quoz
1. Discover Alserkal Avenue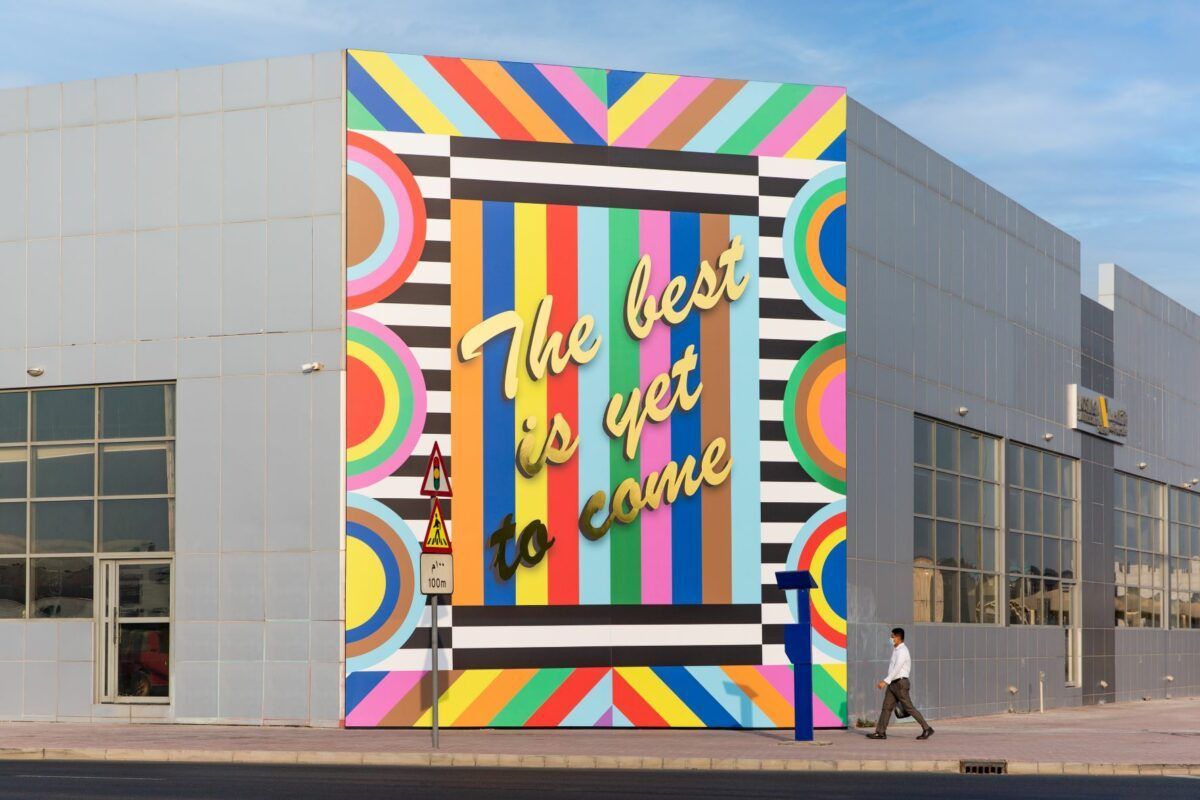 Originally home to 39 warehouses and factories, Alserkal Avenue has transformed into one of the cultural landmarks of Dubai, and the most popular place to get a glimpse of the stunning art. Focusing mainly on artists of Middle Eastern, North African, and South Asian heritage, Alserkal holds almost 70 different galleries, each with its own curated identity. The area isn't only for show, but their foundation program offers educational programmes as well! Small businesses and non-profit organizations are also showcased and often get art commissions, and artists can get a residency in the neighbourhood. Alserkal is only 25 minutes from the Dubai International Airport and is free to enter. Their current exhibition is "The Traps We Weave" by Shivani Aggarwal, which is available to explore until the 31st of December.
- This area's timings are daily from 10:00 AM to 7:00 PM. However, the openings of some of the art galleries may vary.
2. Take a Stroll at The Courtyard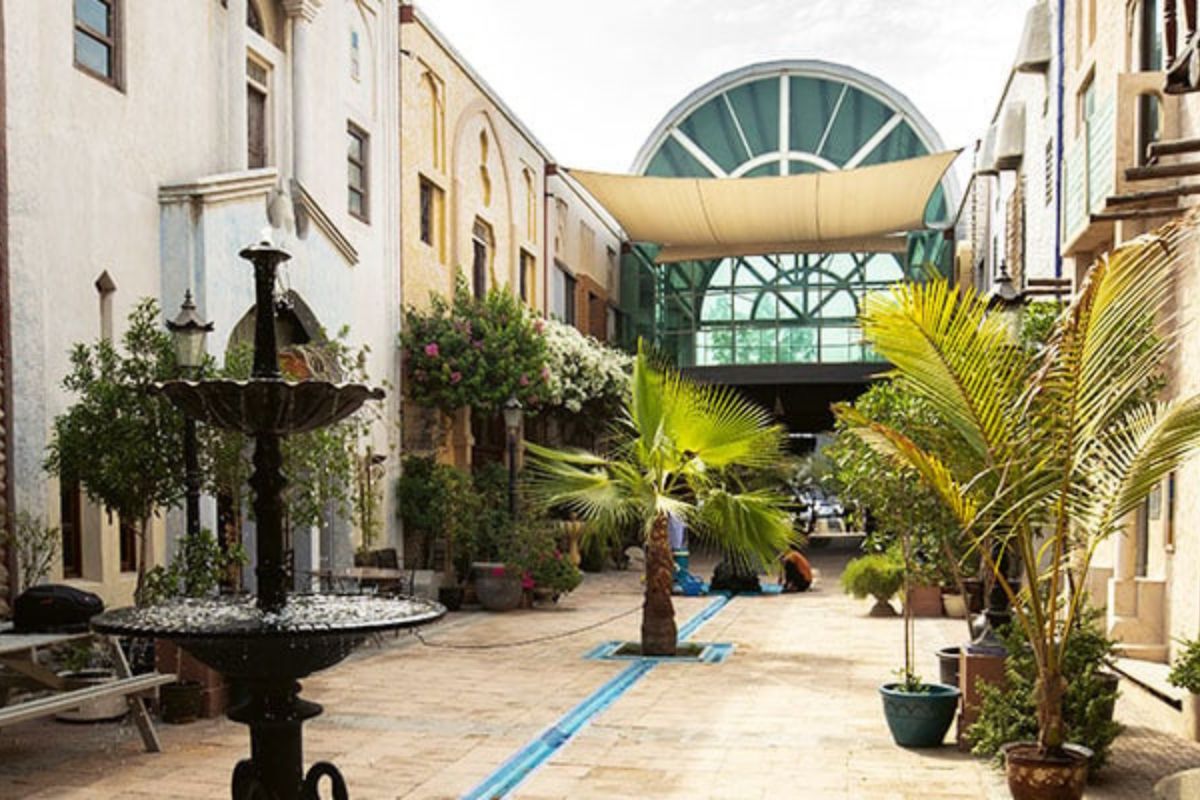 Fully completed in 1998, the Courtyard Al Quoz is another creative hub in the area. The multidisciplinary community centre has it all, from a 70-seat theatre and bistros to boutiques and studios. The Courtyard's centre gives you a view of a different and international architect, with the north façade taking inspiration from Ancient Egyptian and Greco-Roman buildings, and the south façade integrating sci-fi, post-apocalyptic, and French architecture with buildings from Old Dubai. The area also prides itself on their uses of eco-friendly décor, like recycled furniture, organic pop-up markets, and lots of greenery. The Courtyard's comforting ambience not only makes it perfect for a quiet stroll, but it's a great place to enjoy some coffee and work, and even take yoga and Pilates classes!
- The Courtyard's timings are daily from 8:00 AM to 7:00 PM
3. Jump Around at Bounce Dubai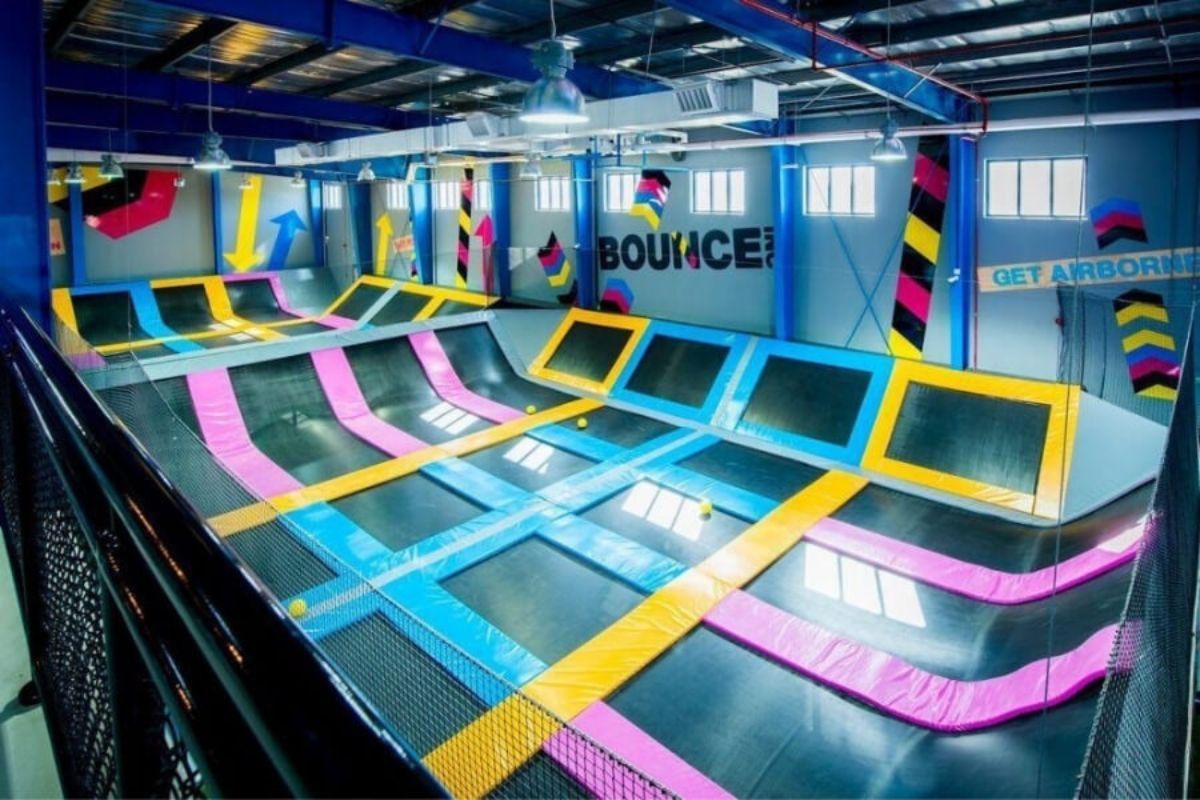 Bounce is one of the most exciting things you can do in Al Quoz. This indoor park has over 100 interconnected trampolines. The area has countless different activities to make your visit even more exciting, including a free jump area, slam dunk where you can show off your best basketball trick shots, and dodgeball! Bounce also hosts holiday camps and programs for anyone wanting to practice their skills. Originally opening in Australia in 2012, Bounce has since opened almost 32 branches scattered all over the world.
Other fun things you can do at Bounce including:
· The Wall, where you can learn to be a wall runner.
· Big Bag, a giant inflatable bag where you can practice your aerial skills.
· Xpark, a perfect parkour area!
· And don't miss out on their trick nights and show off your bounce tricks every Friday from 6:00 PM to 9:00 PM!
- This park's timings are from 1:00 PM to 9:00 PM on Mondays through Fridays, from 10:00 AM to 9:00 PM on Saturdays, and from 10:00 AM to 9:00 PM on Sundays.
4. Catch a Flick at Cinema Akil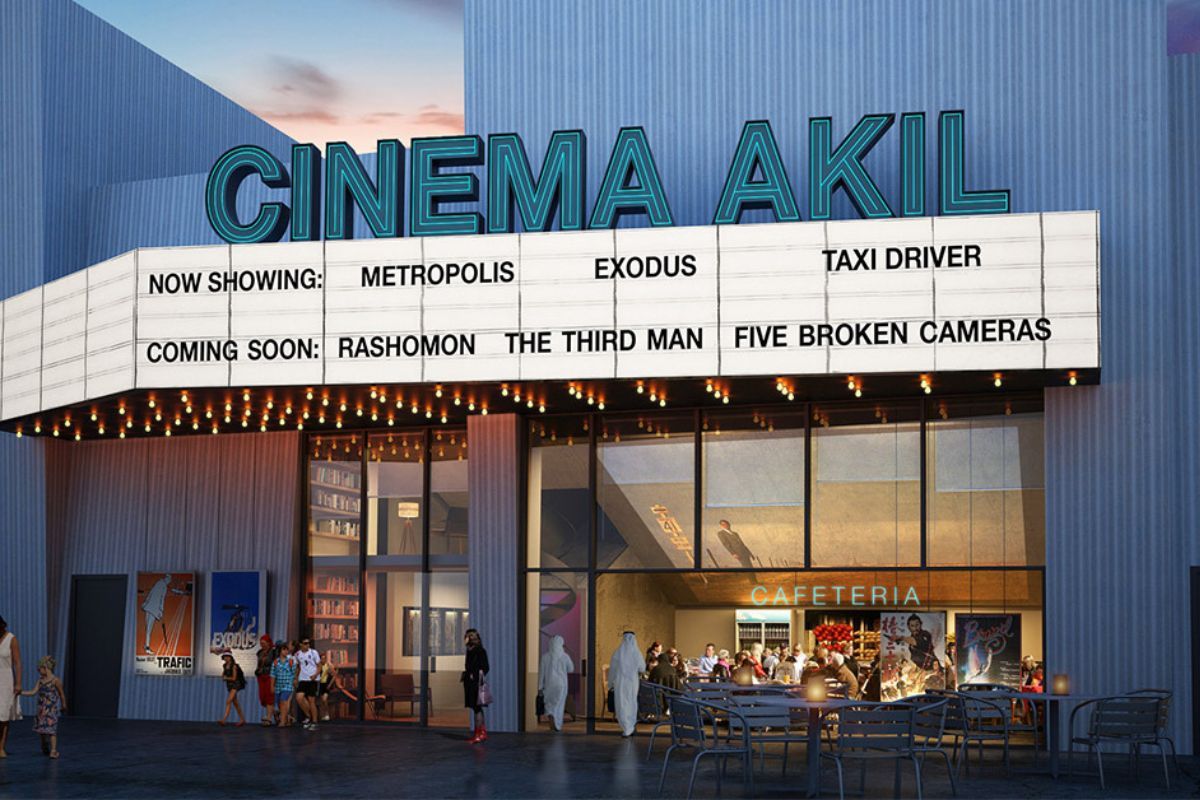 This independent cinema is the first of its kind in the region. Cinema Akil, unlike other cinemas in the city, is a completely nomadic cinema. Though it started as just pop-ups all over the UAE in 2014, the cinema's popularity kept rising until they opened a permanent location in Al Quoz four years later.  Bringing movies from all decades, countries, and filmmakers, Cinema Akil has brought in over 65,000 visitors. They have outdoor cinemas, panels featuring people experienced in the field of film, and workshops for aspiring filmmakers. They offer a diverse selection of movies, whether you want to watch movies from 1997, movies in French or German, or both, you can find something to enjoy at Cinema Akil. The cinemas can hold up to 133 people, and the area also hosts special events throughout the year, like a Halloween marathon and a Studio Ghibli week!
- The cinema's timings are from 11:00 AM to 11:00 PM daily.
5. Roam Around Times Square Center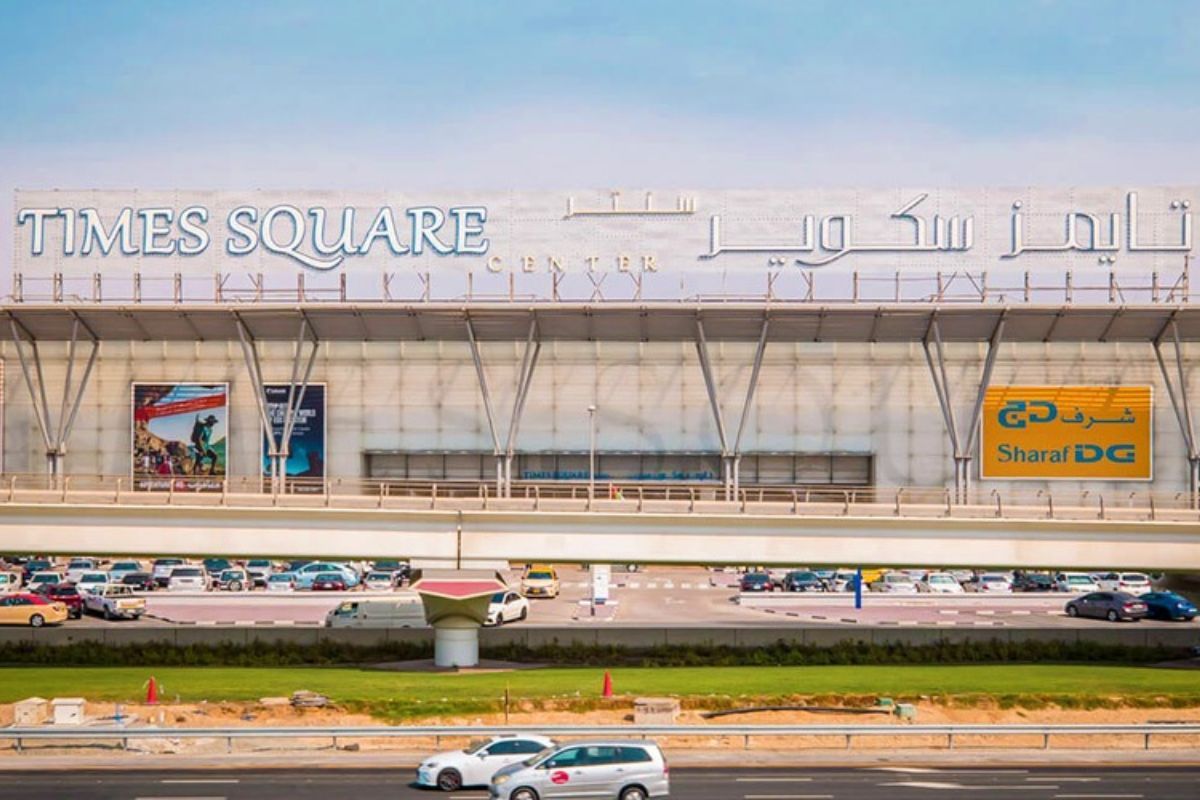 in comparison to other malls in Dubai, times square centre is relatively small. However, just because its small in size, doesn't mean it has little to offer, it's quite the opposite! Located on the edge of Sheikh Zayed road, Times Square Center holds the region's biggest Sharaf DG electronics store. Some things you can find in the mall include: Back to Games, where you can play any board game, Ice Lounge, where you can chill out, and fitness areas like Adventure HQ and Latin Fit.
- The mall's timings are daily from 10:00 AM to 10:00 PM.
6. Discover Oasis Mall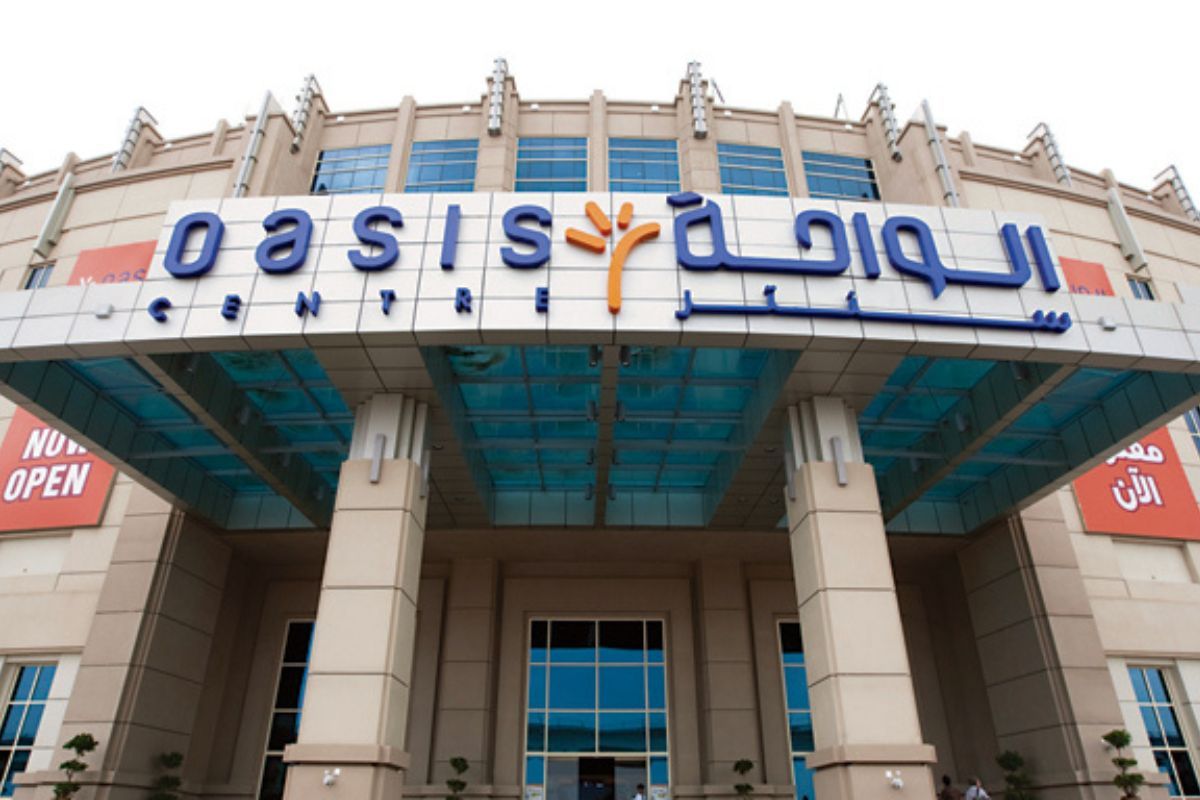 Opened in 2009, Oasis mall sits across 1.4 million sq. ft. The mall is perfect for all ages, with a Funcity for the little ones, spas and over 70 stores, and 4 stories of ultimate fun. One of the most popular places in Oasis Mall is the Thrill Zone, a 4,000 sq. ft. laser tag area. Thrill Zone also has a 6D cinema, realistic visuals using laser tech, and has a Jurassic theme!
- The mall's timings are from 10:00 AM to 10:00 PM on Mondays through Thursdays, and from 10:00 AM to 12:00 AM on Fridays through Sundays.
7. Play at Xstrike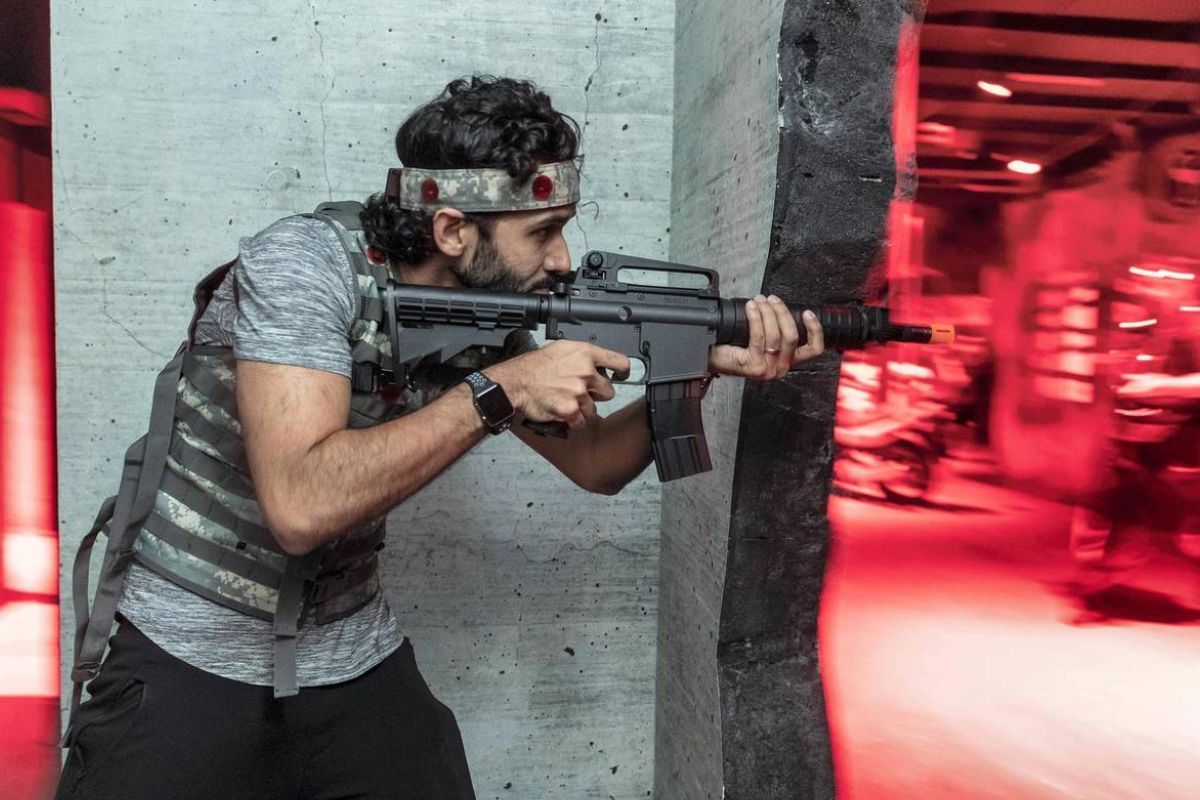 XStrike is a perfect place to feel like you're playing a real-life video game! With high-tech lasers, completely realistic (but safe) combat weapons, and crazy décor, the 31,000 sq. ft. area is designed to feel like an abandoned city full of chaos and destruction. Being a blend of laser tag and paintball, the venue has two levels, each with its own theme and lore. The first floor is known as the 'Haven Link', once a beautiful city is now overtaken with military and ruin. Getting through the Haven Link gets you to the second floor, the 'Havoc City'. Havoc City, as the name suggests, is a completely abandoned city with only surrounded by violence and wreckage. XStrike is a great place for hangouts with friends and team-building exercises.
- Timings are from 3:00 PM to 12:00 AM from Mondays through Thursdays, from 1:30 PM to 12:00 AM on Fridays, and from 10:00 AM to 12:00 AM on Saturdays and Sundays.
8. Survive the Hungarian Games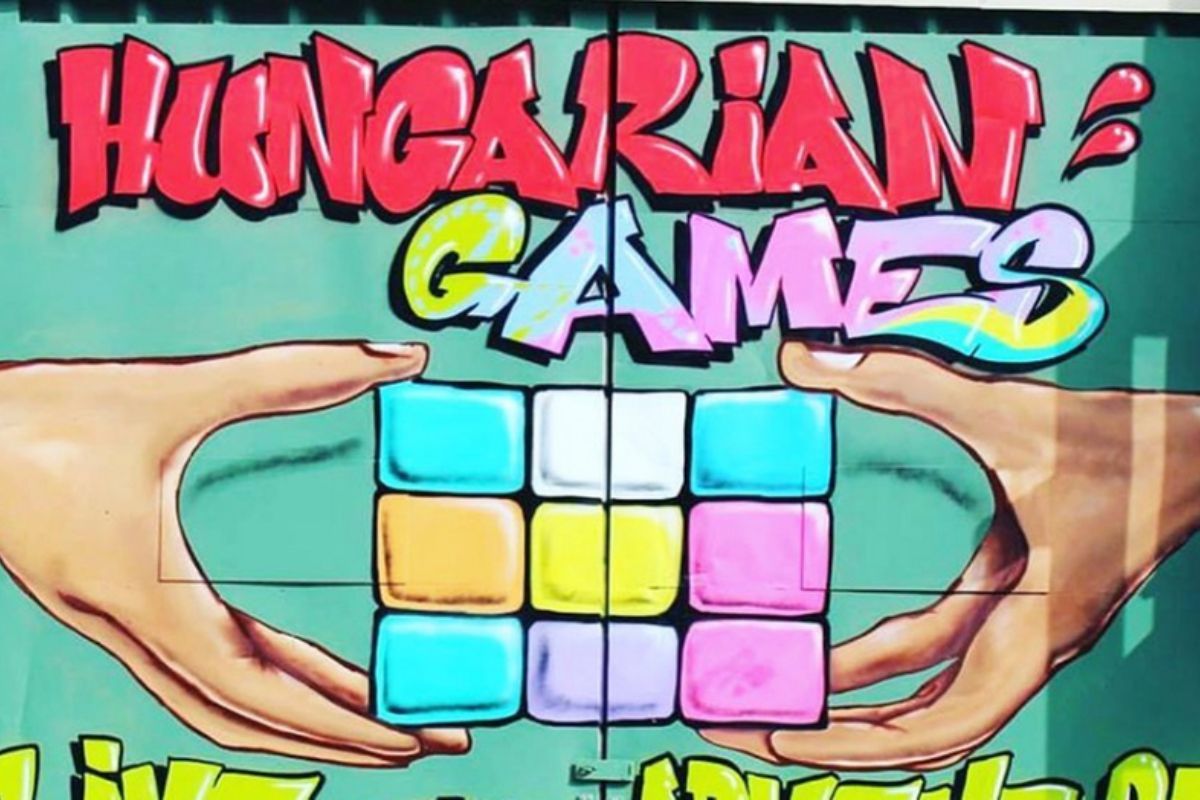 Located behind Times Square Center, Hungarian Games offers a wide variety of fun group activities. Established in 2014, you can find five escape rooms: the Haunted Room, Studio 113, the 4TH Element, Crime Scene, and finally, Jail Break. You and your team get 60 minutes to attempt to escape the room. Aside from those escape rooms, you can also visit their art studios and their golf simulator!
- The timings are form 1:00 PM to 9:00 PM on weekdays, and 1:00 PM to 10:00 PM on weekends.
9. Enjoy a Play at Junction Dubai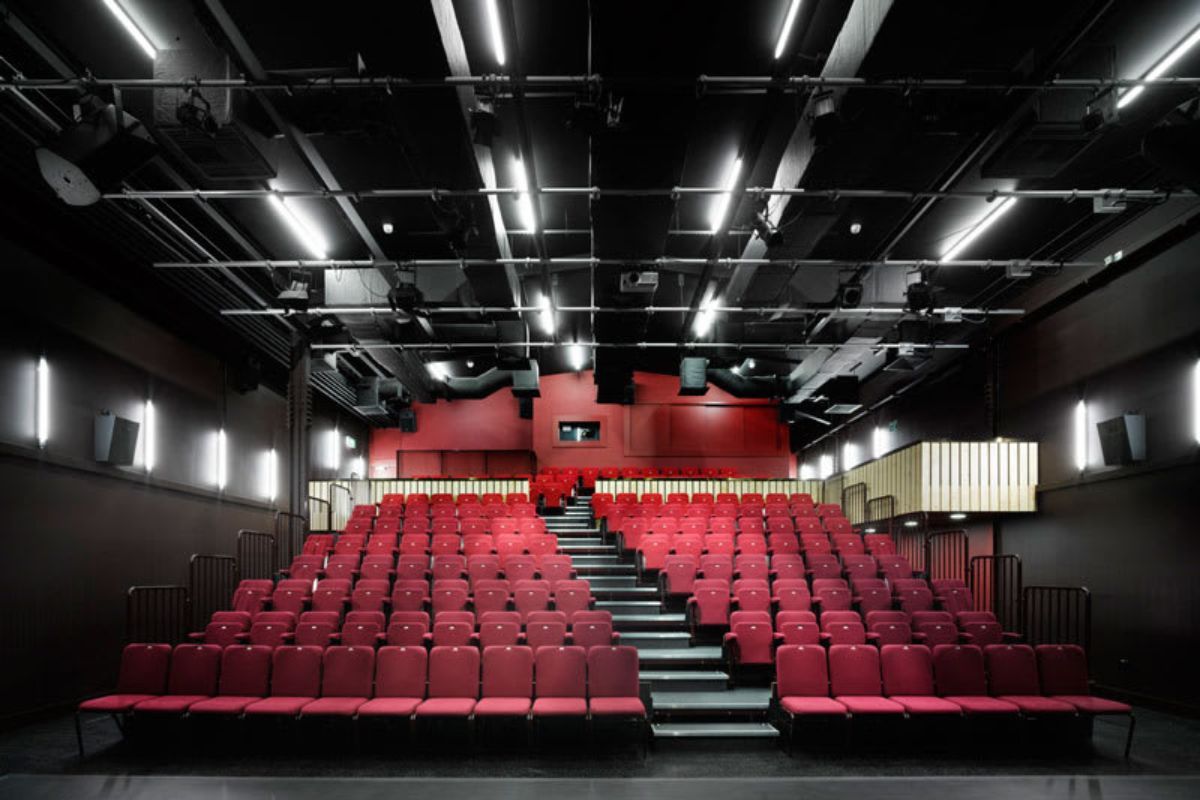 The Junction is one of Dubai's performing arts theatres. Since it first opened its doors in 2015, it has established itself as the centre for Dubai's expanding performing arts community organizing and hosting events like an a cappella singing festival, stand-up comedy shows, magic shows, dance performances, and various theatrical productions. These performances are in a variety of languages, like English, Arabic, Hindi, French, and Italian. In the heart of Alserkal Avenue, the theatre has up to 160 seats. Communities can even book out the theatre for their events, like poetry slams, and plays.
- The theatre's timings are daily from 10:00 AM to 7:00 PM.
10.  Let Your Imagination Shine at TheJamJar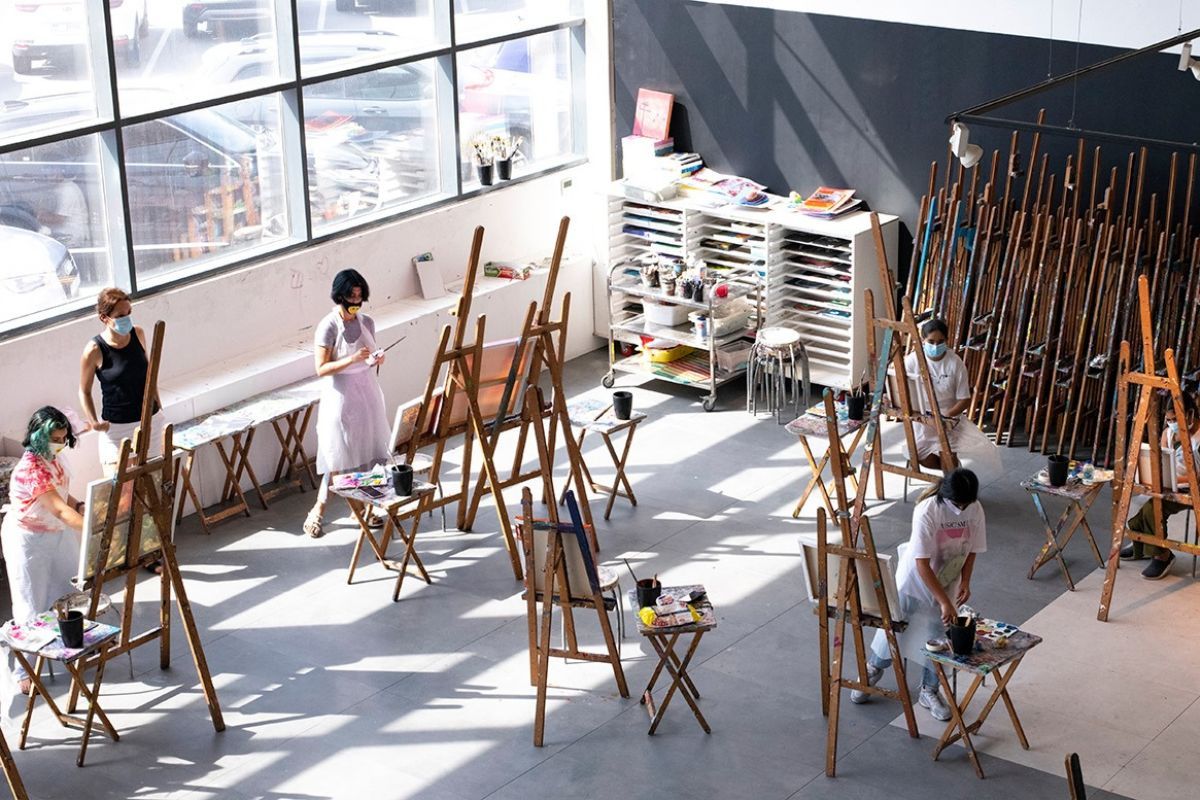 TheJamJar is Dubai's first DIY area! It is a community art space where anyone can express their imagination. Offering programs, camps, and workshops, the JamJar is perfect for both beginners and experts! Having operated for more than ten years, The JamJar has a full calendar of art workshops throughout the year, including ones for painting, theatre, film, and music. It is a platform that aims to promote regional artists and diversify the art world.
- TheJamJar's timings are from 10:00 AM to 7:00 PM on Saturdays through Thursdays, and from 2:00 PM to 8:00 PM on Friday.
Also Read: