Dubai is beautiful city offering variety of choices when it comes to tourist attractions. From the world's tallest building to world's largest observatory Ferris wheel, the city has always catered to the tastes of everyone visiting the region. Dubai is also home to the seven-star hotel, Burj Al Arab.
Madinat Jumeirah
Madinat Jumeirah is a mini town which is located near to Burj Al Arab. The architecture of Madinat Jumeriah boasts of Arab tradition and luxury. This small locality is designed with inspirations drawn from ancient Arabian forts. Dubai's rich heritage is a major part of Madinat Jumeirah's theme. The place has scooped many titles previously for being the best resort.
Why you must visit Madinat Jumeirah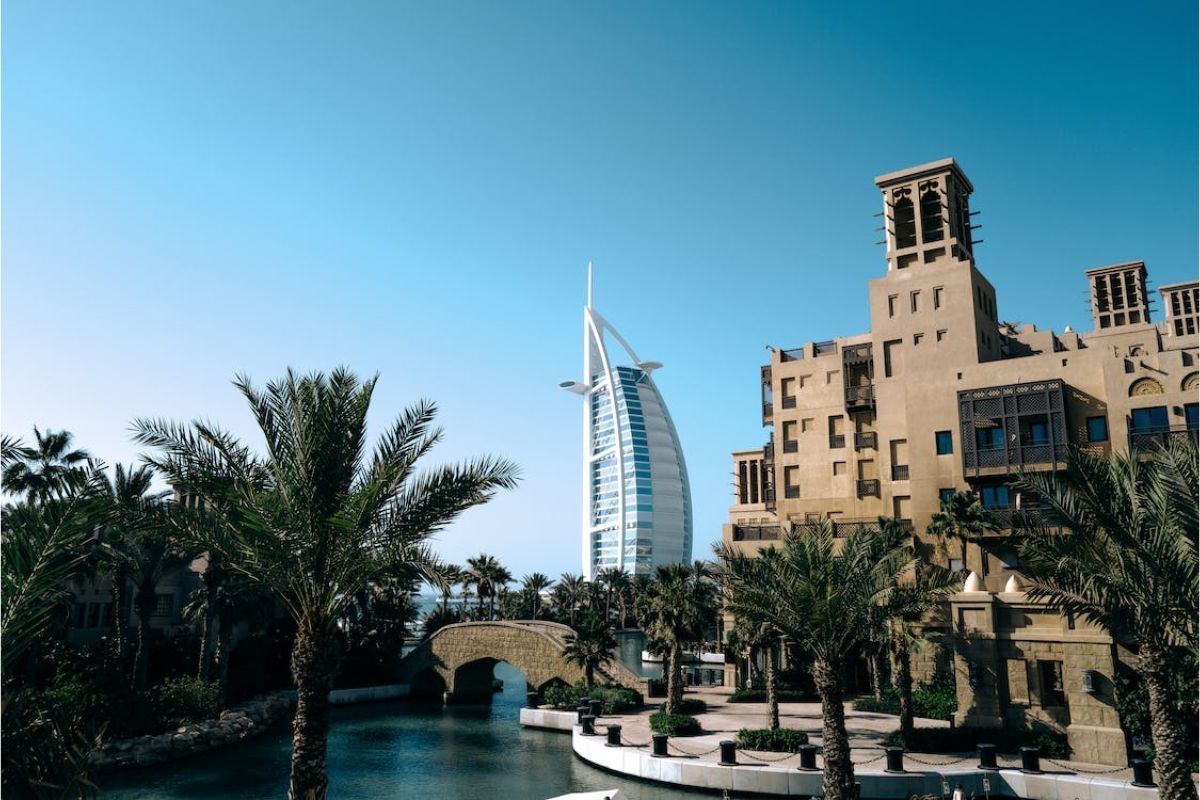 Madinat Jumeirah is a very exotic place to be at. The forts of Madinat Jumeirah partly encircles the resort. You can see lush greens and palms across the place. It also has a waterway that is more than 5km in length. The blue waters, the greens, and the warm tones of the structures around gives the perfect aesthetics to Madinat Jumeirah.
Everything in Madinat Jumeirah follows the ancient Arab theme in their setting, be it the restaurants, cafes, or shopping outlets. Warm tones can be seen around the place.
Madinat Jumeirah also offers a spectacular view of the iconic landmark of Dubai, Burj Al Arab. The view is a special one as the foreground of the view features greenery, water body, the forts against the blue sky.
Don't know what to do at your time there? Here are some of the things you can do while visiting Madinat Jumeirah.
Things to do at Madinat Jumeirah
Souk Madinat Jumeirah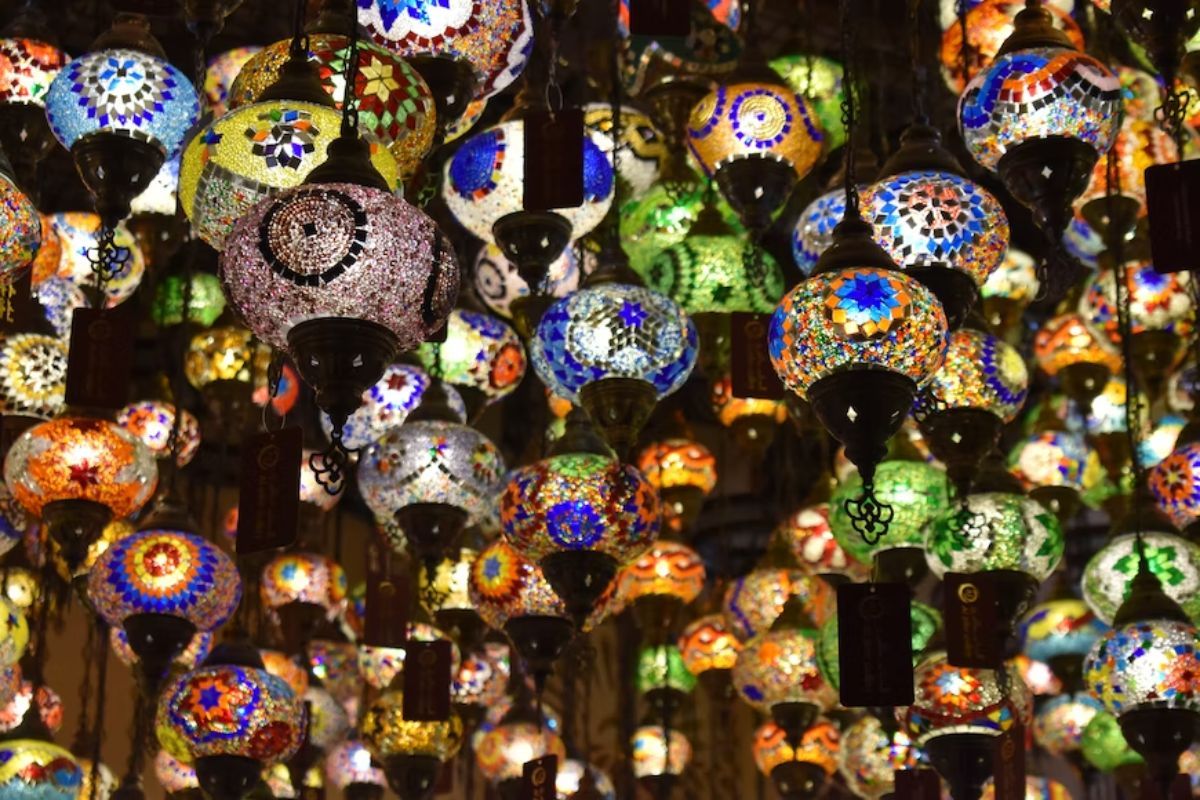 Souk Madinat Jumeirah is set like an Arabian bazaar. You can shop here for local spices, scents, clothing and other miscellaneous goods. The souk has little shops from where you can buy souvenirs to take back home, to cherish the memory of you visiting Dubai. Most of the products you can buy at the souk are Arabian goods which are locally sourced. You will rarely come across imported goods.
Also read - A Guide to the Best Dubai Souks and Markets
The walkways of souk also resemble traditional Arabian streets due to its block flooring. Even if you are not looking to buy anything, you can just take a stroll through the souk to enjoy the scents of Arabian perfumes and spices, the warm lights, interiors of the souk and the liveliness of the souk.
Timings: The Souk at Madinat Jumeirah opens by 10 in the morning and closes at 11 in the night. Weekends are usually busier and livelier. If you wish to stroll through a calmer souk street, try to visit during the weekdays or mornings.
Pricing: It is free to walk around Souk Madinat Jumeirah.
Turtle Lagoon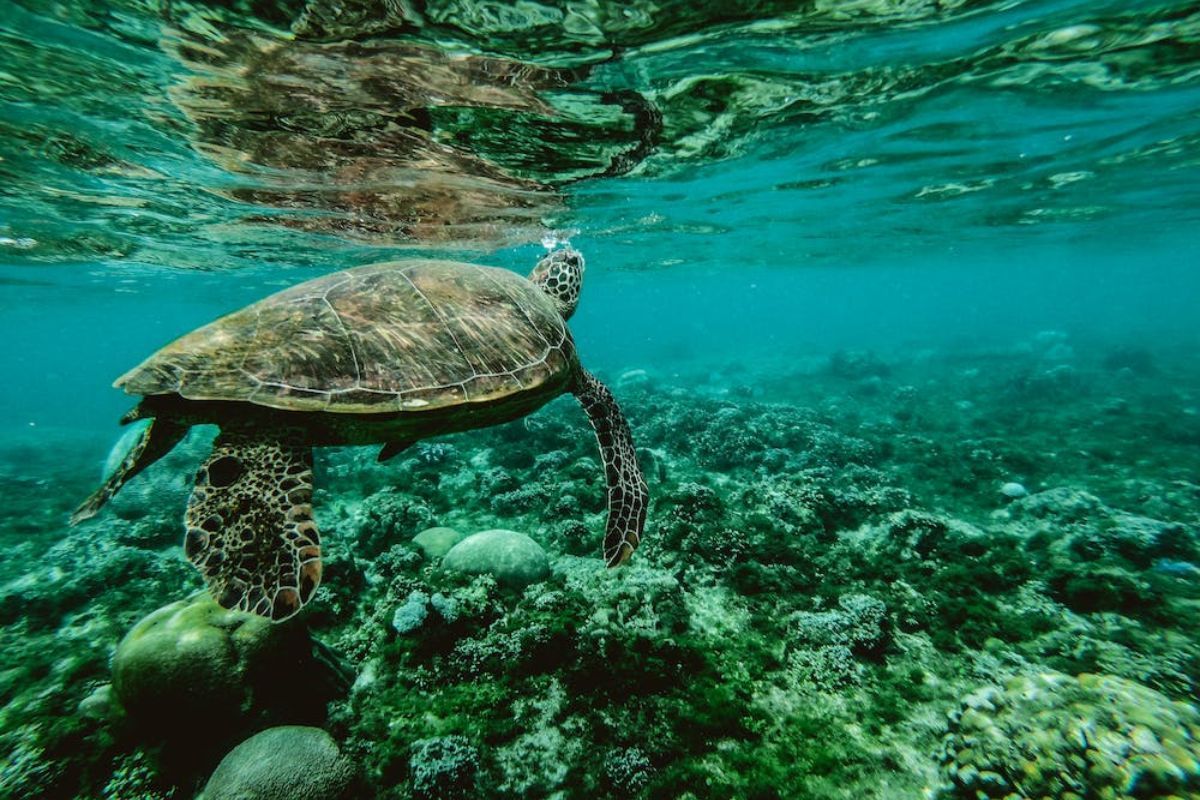 Turtle Lagoon is a turtle rehabilitation center where sick turtles are treated back to health. This began as a part of Turtle rehabilitation project in 2004, an initiative collaborated with Emirates Wildlife Protection Office. This project is unique in the Middle East region and Red Sea region.
The project also takes effort to raise awareness on turtles and the threats they have to face while in water. Once they get hold of injured turtles, they treat them and fit them with satellite tags to locate them after they return to the sea.
You can take your family to see the turtles at the Turtle Lagoon for free. You can also watch the staff feeding the turtles at your time there. Just make sure to look at their schedule.
Pricing: You do not have to buy tickets to see the turtles.
Abra Ride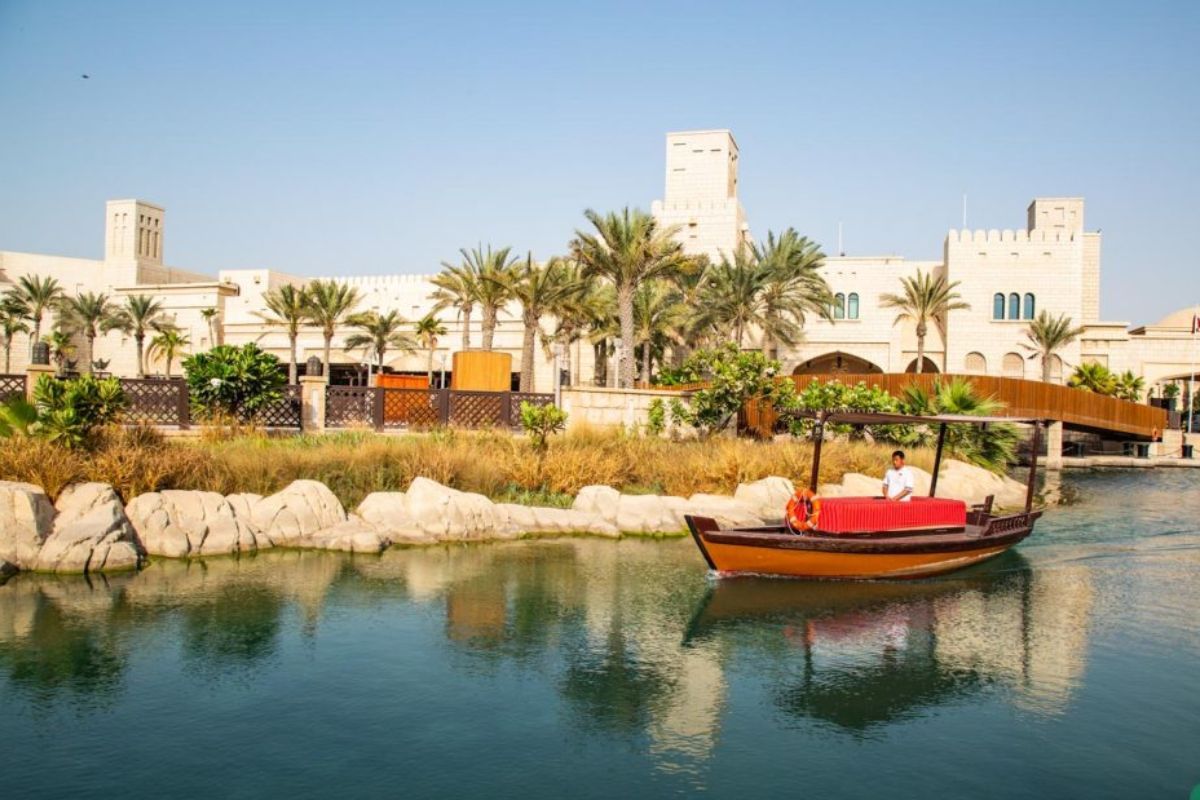 When at Madinat Jumeirah you can enjoy the view of the 5km long waterway there. Riding the abra in their waters is one of the best things to do over there. You can have an excellent view of the Burj Al Arab on your ride. The palm trees that fringe the sides of the water way is also a view that is worth the watch.
You can also use the abra to move around Madinat Jumeirah to various spots. This in-house transport also has an Arabian traditional touch to it. The boat is made of wooden planks which perfectly matches the aesthetics of Madinat Jumeirah.
Pricing: Madinat Jumeirah offers various abra tour packages. Some of the popular packages are:
Full abra tour individual package: AED100 for an adult and AED50 for a child; ride for 20 minutes
Full abra tour family package: AED299 (includes 2 adults and 3 kids); ride for 20 minutes
Private abra tour package: AED650 for two guests; ride for an hour
Private abra tour family package: AED749 (includes 2 adults and 3 kids); ride for an hour
More inclusive packages are available on their website.
Note: Please make the booking 24 hours prior to your desired time of the tour.
Theatre of Digital Art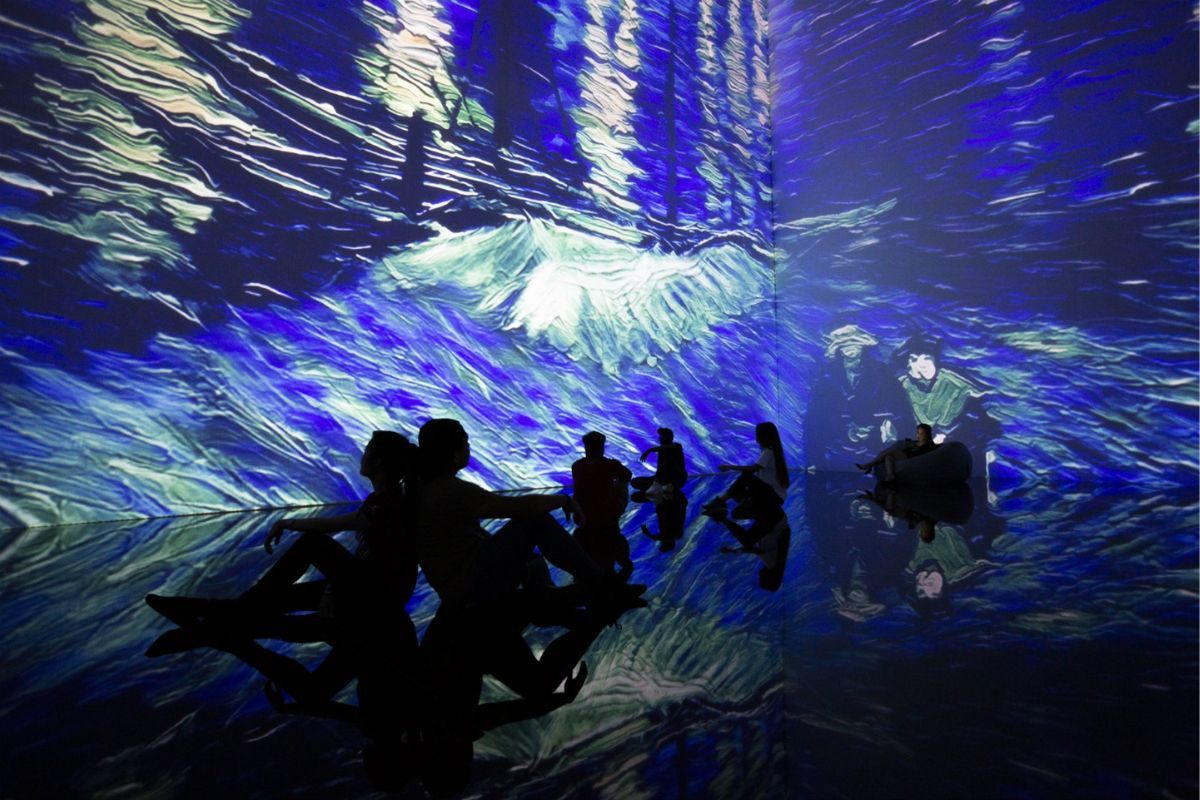 Theatre of Digital Art is for all those art lovers. Theatre of Digital Art exhibits paintings of famous artists across the world.
The art display area is about 1800sqm where they display digital shows. These shows are a fusion of classical art and modern technology. The shows are combination of three formats of digital art, namely, multimedia exhibitions, contemporary immersive installations, and art in virtual reality.
Theatre of digital art is a centre for education, entertainment, and cool arts. You will be able to have a multisensory experience at this theatre. Entire room is covered with the artwork, and you can literally walk over it. The visual effects and classical music played in the background will let you have an unforgettable experience.
Theatre of Digital Art also has a separate area for kids where they come across interactive exhibits and get to know more about virtual reality and other things.
Timing: It is open for the public from 11am to 11pm.
Pricing: The pricing for the tickets start from AED75 for an adult and AED45 for a child. The ticket price can vary according to the show happening at the theatre.
Note: Go to their website to see their schedule and book tickets for your favourite show.
Wild Wadi Water Park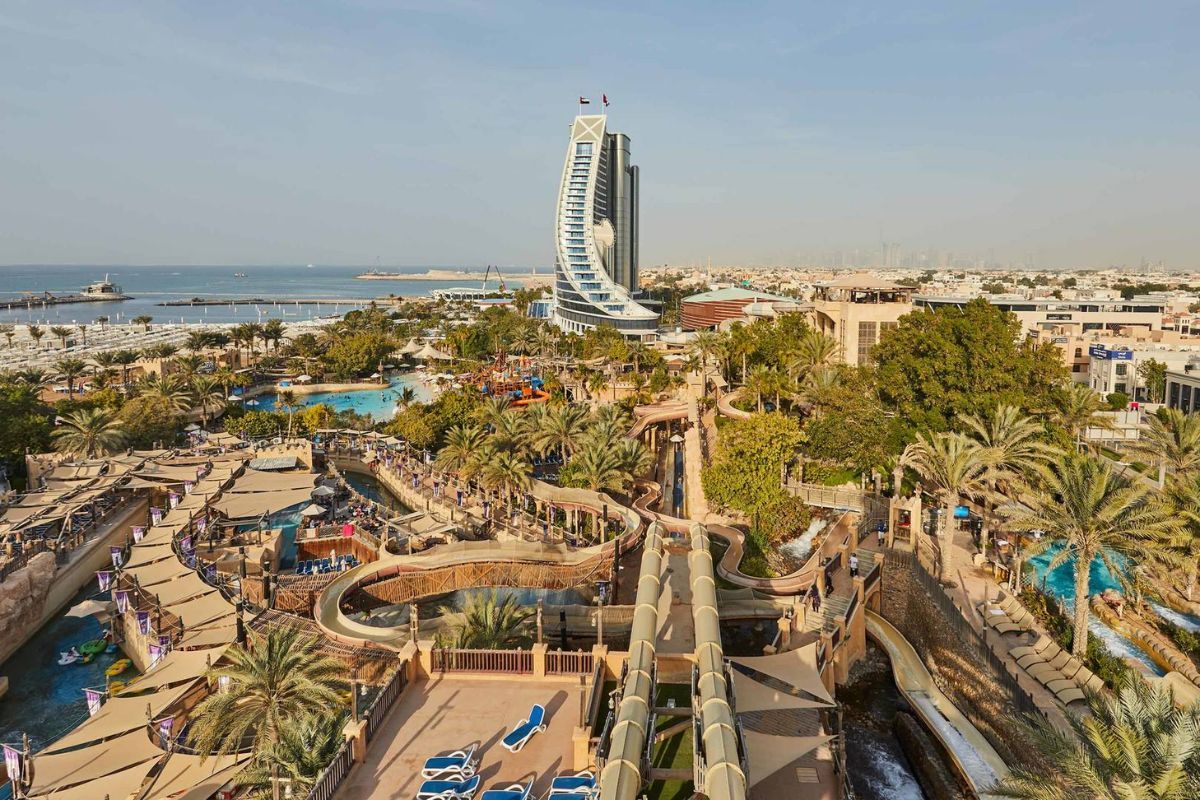 Wild Wadi water park is a fun place for people who love to play in water. Dubai's climate make Wild Wadi more beautiful. The warm atmosphere also welcomes a day at the pool so you would not feel chilly or shivery while at Wild Wadi. The entire park has rides that involve water in it. You can bring your kids to have a fun day at the Wild Wadi pool.
The tale of Juha is the central theme of the water park. Juha is a famous character from Arabian folklore. There are more than 30 rides for you to experience. Each ride is better than the other one. There are smaller water slides for the kids to play. For the adventure seekers, there are longer slides. You can also relax in the Wave Pool if you are not much of a ride enthusiast. You can also rent out cabanas near the Lazy River.
Timing: It is open all days from 10 am to 6 pm.
Pricing: The ticket pricing starts from AED169 for an adult and AED129 for a child. However, there are many offers listed for UAE residents and visa card holders. You can book tickets on their website.
Dine at Madinat Jumeirah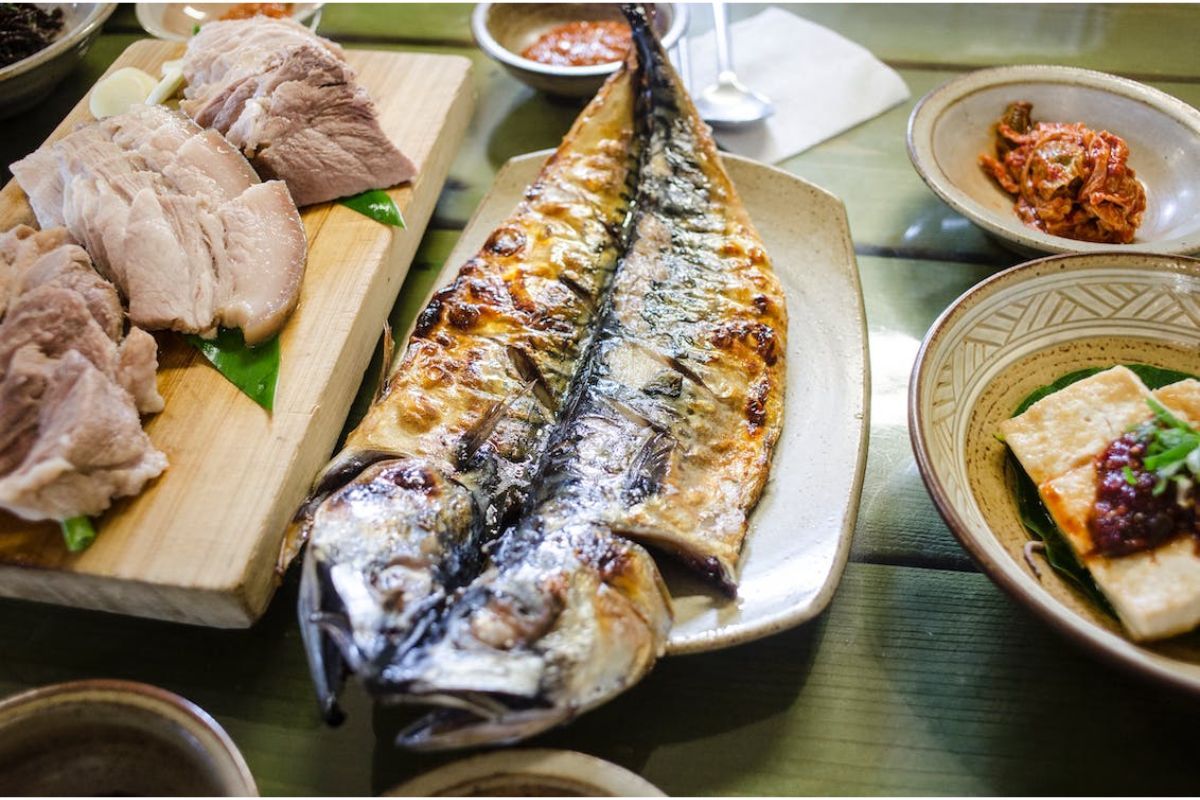 There are many restaurants and cafes from where you can choose to dine at Madinat Jumeirah. The restaurants here offer you exquisite cuisines by expert chefs. You can have romantic dinners out in the open air with beautiful view of Burj Al Arab and the lush green palms on the banks of the waterway.
Al Makan at Madinat Jumeirah is located in the central part of the area and has an exotic collection of local dishes for a reasonable price. This restaurant has its front facing to the Burj Al Arab.
Americano will be the perfect spot for you to have an early dinner. The terrace of this restaurant offers an outstanding view of the sunset.
Anar offers indigenous Persian cuisine to you. They have a collection of salads and kebabs. The taste that they offer is a blend of authentic Iranian cuisine with a blend of west. Seafood platter from Anar is also a popular dish you must try if you visit the place.
While dining at Madinat Jumeirah, you can also have the beautiful view of the Burj Al Arab. The water way in Madinat Jumeirah also has many cafes on its side. You can just chill while sipping on a coffee and enjoying the fabulous view you have around you.
How to reach Madinat Jumeirah
You can take your private car to reach Madinat Jumeirah. There is a large parking area under the souk where you can park your car.
If you want to reach by public transportation, you can hire a taxi to reach the destination. The nearest metro station is Mall of the Emirates. If you wish to take the metro. Get down at the station and hire a cab to Madinat Jumeirah. You can also hop on a bus if you would like, but you will have to walk to Madinat Jumeirah from the nearest bus station.
Also read: