Overview
City Walk is one of the best open-air areas in Dubai. Spanning almost a million sq meters, it is one of the hottest tourist spots in Dubai! Inaugurated in 2016, City Walk is surrounded by lit-up boulevards and buildings and has walls full of 3D art from local artists. With a one-of-a-kind fountain in its centre and a dozen fairy lights everywhere, you can catch some of the city's best views there. Not only is it perfect for a night stroll and views, but it also has hundreds of different things you can do to spend your day there; no matter what mood you're in, you'll find something to enjoy at City Walk!
Here's your guide to City Walk and why you must visit City Walk Dubai!

Things to do in City Walk
·   The Green Planet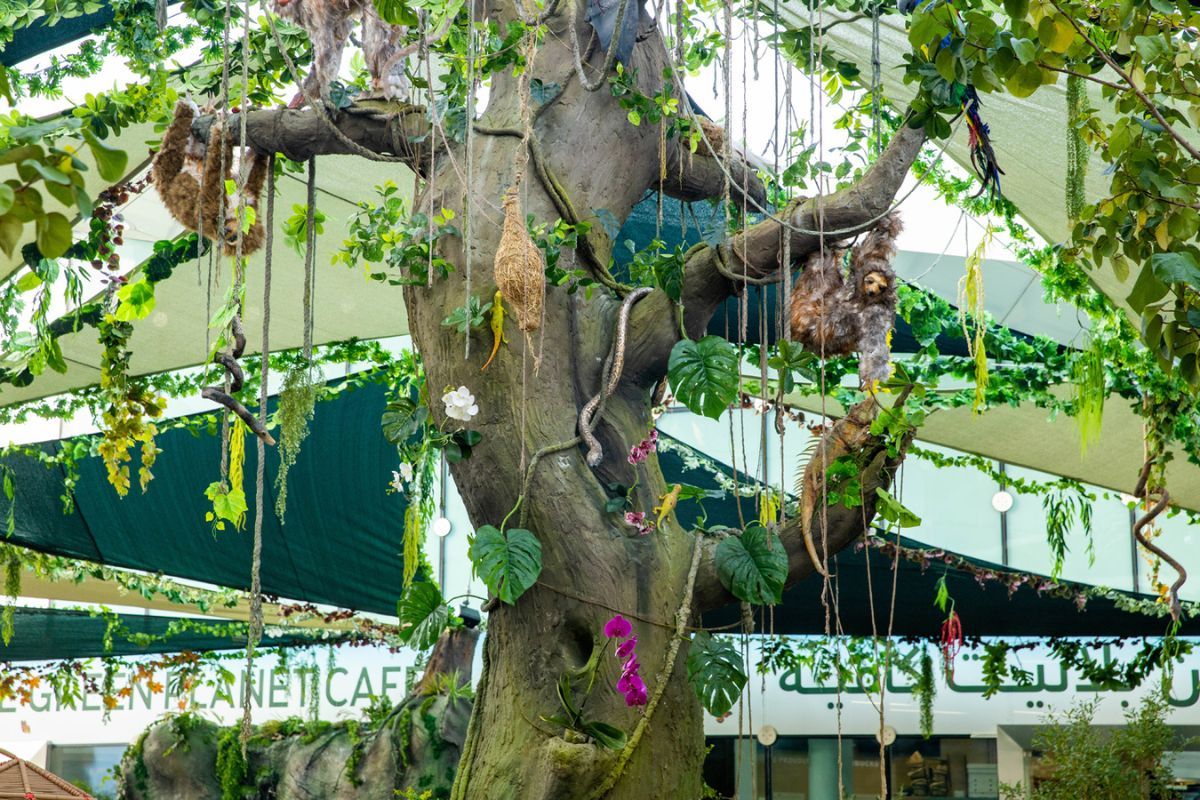 Take a step into the world of animals at The Green Planet! This artificial bio-dome is built around the world's largest artificial tree and was made to resemble a real rainforest, complete with over 3,000 different species of mammals, birds, plants, reptiles, and more. The rainforest has four floors: the Flooded Rainforest, which holds aquatic life like manta rays and fish, the Rainforest Floor on the ground floor, which showcases the Leaf-Cutter ant, and even the sugar glider! Above it, you have the Midstory, containing animals like birds, monkeys, and tree snakes. The highest and last floor, The Canopy, has the most popular attractions of the park: the tree sloth and the bat cave. You can even be a zookeeper for a day and participate in unique activities like swimming with piranhas, experiencing a thunderstorm in the rainforest, or encountering sloths, sugar gliders, reptiles, or birds.
o   Timings are from 11 AM to 6 PM on Mondays through Fridays, and 10 AM to 6 PM on Saturdays and Sundays.
o   General admission is 140 AED
o   Encounters with different animals start from 290 AED.
· Coca-Cola Arena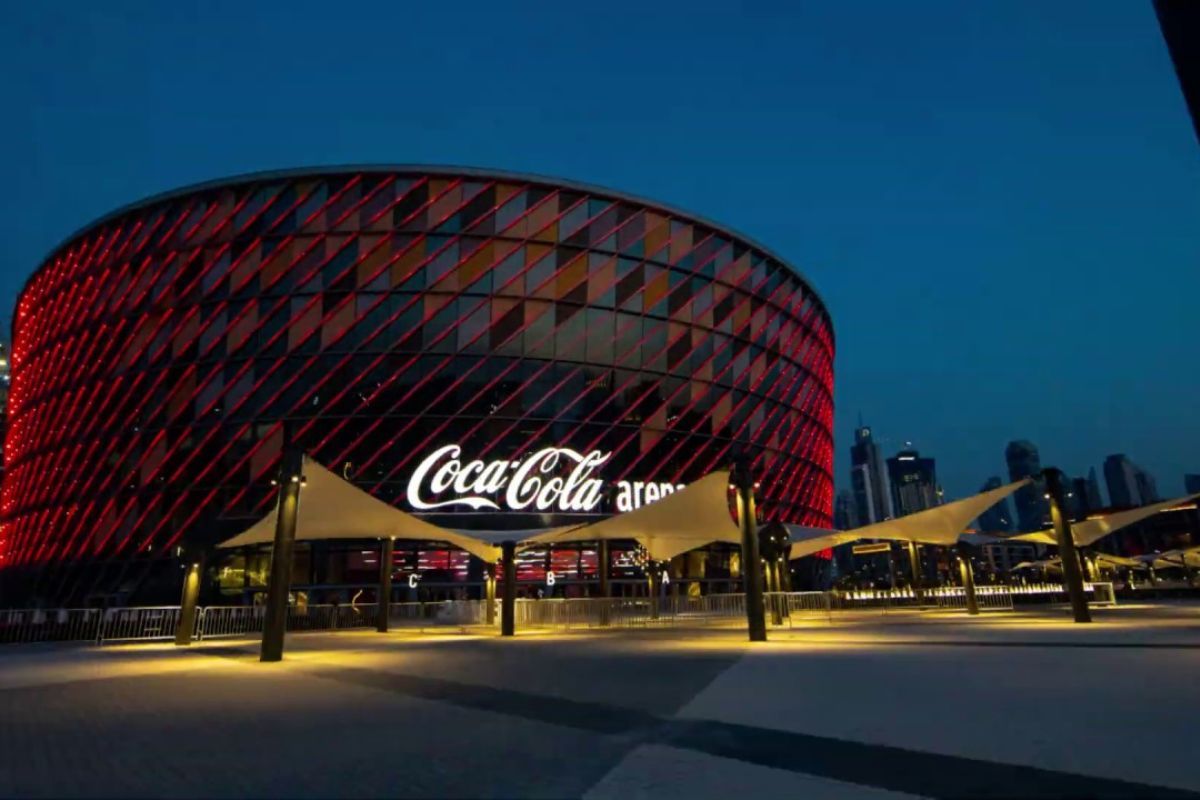 The Coca-Cola Arena, formerly known as the Dubai Arena, is a multipurpose arena located on the edge of City Walk. This 500,000 sq. ft arena is the first and largest of its kind in the entire Middle East and holds around 17,000 people. The arena is usually lit up with red LED lights to represent its name, and it was built to accommodate all events like music concerts, sports events, and even stand-up comedy shows. The arena has hosted countless concerts for world-renowned artists including The 1975, Maroon 5, and John Legend, and will also host Jason Derulo and Lewis Capaldi in the upcoming months! The Coca-Cola Arena contains over 4,000 LED lights, a surround sound system over 400 sqm long, and the roof can hold over 190 metric tones. You mustn't miss out on this incredible chance to experience a one-of-a-kind event!
·  No Way Out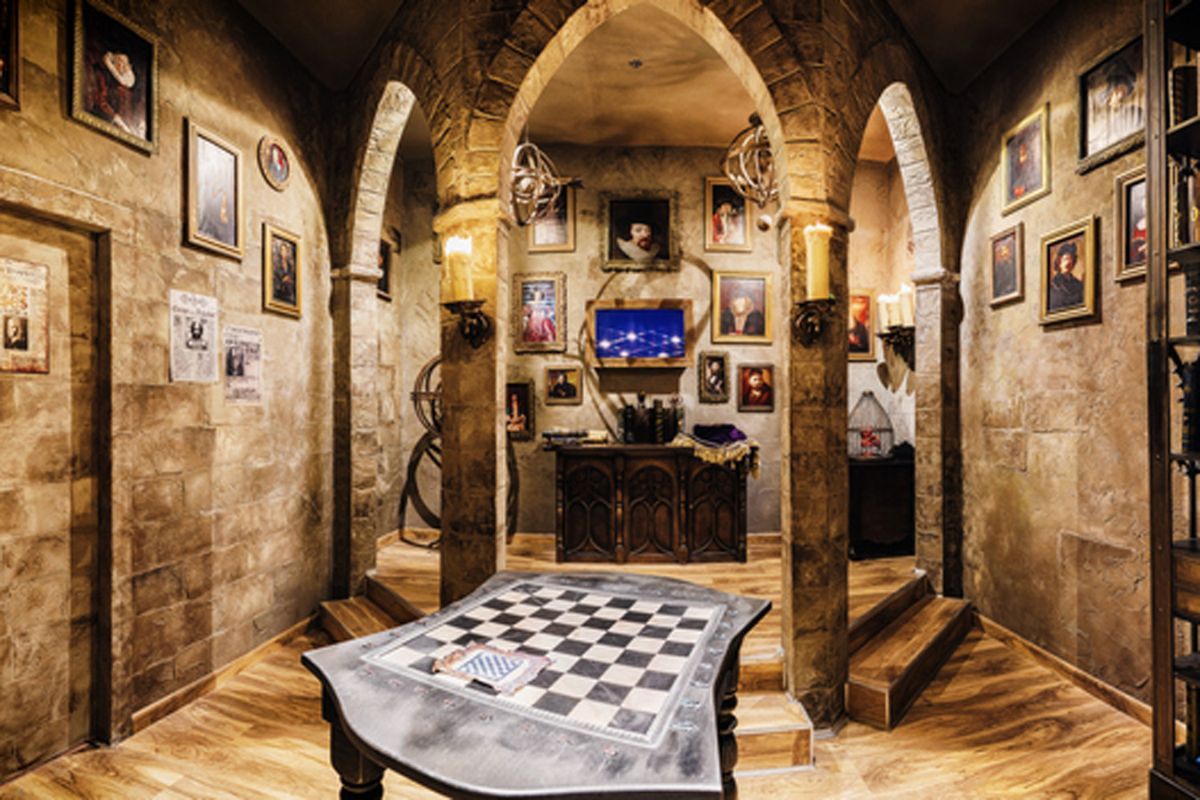 Perhaps you've watched a horror film and considered what the main character should've done instead of walking into that dark basement. At NoWayOut, you can be that main character in a horror movie! The NoWayOut escape rooms bring the scariest of horror movies to life. These rooms include IT, Insidious, The Ring, and countless others. And if you're one of the faint-of-heart, you don't need to worry; there are also alternatives to the horror rooms. You can act as a detective in the Houdini and Da Vinci's mystery rooms. Or you can live out your Harry Potter fantasies and become a wizard in the School of Magic room. Students can even get a special discount, just come down with your student ID and explore! Officially opened in 2016, NoWayOut is considered to be one of the best escape rooms in Dubai. It's a perfect place for any occasion, whether it's a date night, a birthday, or a team-building day, everyone can have fun and enjoy themselves!
Timings are from 12:00 PM to 12:00 AM on Sundays through Wednesdays, and from 11:00 AM to 1:00 AM on Thursdays, Fridays, and Saturdays.
· Roxy Cinemas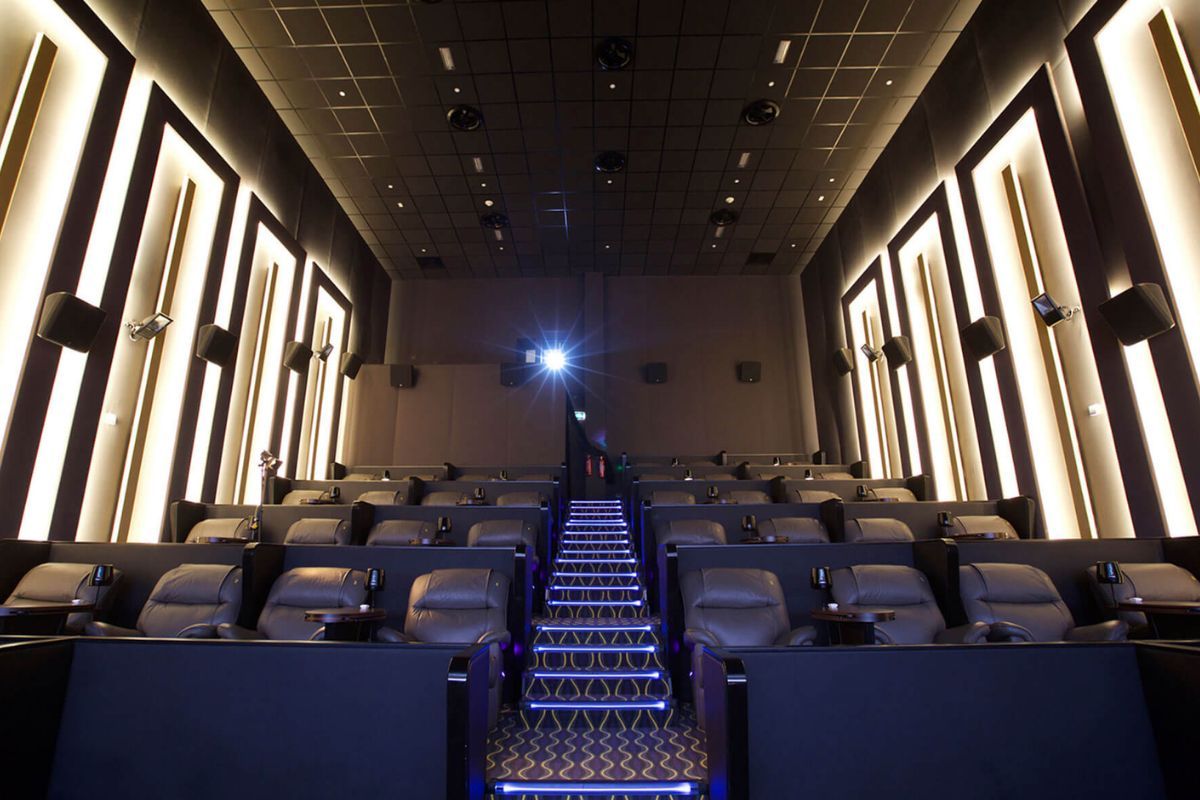 Roxy Cinemas is one of the most sophisticated and luxurious cinemas in the region. With seats made completely out of Italian leather and a completely vintage vibe, your moviegoing experience at Roxy will be a unique one! Whether you book platinum, silver, r diamond seating, you're going to get the best service and enjoy your favourite new movies. Watch the newest Blockbusters or watch re-releases of classic movies like Avatar and take advantage of the offers available! Every Thursday at Roxy is Date Night, which starts at 179 AED, and they even host Ladies' screenings for movies like The Woman King. Silver seating are for 55 AED, platinum for 116 AED, and you can even rent out a whole screen for a private screening for 1,300 AED.
·   La La Land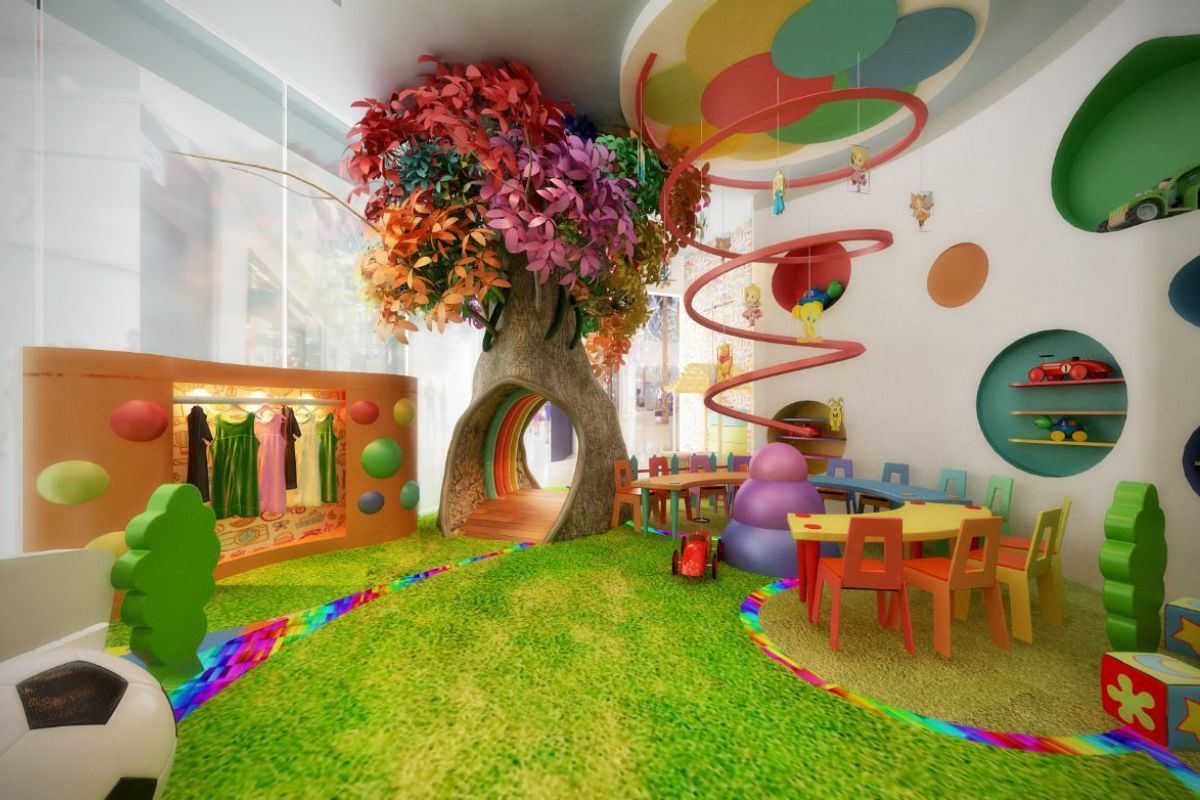 La La Land is a fun and enjoyable indoor play area which focuses on providing entertainment & education through various activities and creative plays to support the emotional, intellectual, social, and physical stimulation of the child. It is a sanctuary for kids and their families. La La Land offers kids soft play space, an arts and crafts zone, a play area with play stations, an authorized painting area, after-school activities, weekend activities, and year-round camps. The area is fully supervised by trained individuals and accepts kids from 18 months old all the way to 12 years old! Containing a separate children and toddlers' area, La La Land is perfect for any occasion, whether it's a birthday party or just a fun day out. By giving your children the right environment to foster their imaginations and engage in practical activities, you can let your children experience the true adventure of this wonderland. Their activities include a fun playground complete with slides, trampolines, and bridges. The soft play area contains doll houses, a play kitchen, and cars. The other activity area lets the children explore their senses with playdough, kinetic sand, LEGO's, puzzles, and painting. And some other activities include storytelling, and they even host different yearly events for Eid and other celebrations!
Spas and Salons in City Walk
You can treat yourself and have a relaxing day-off at one of the countless salons and spas in the area, for both men and women! A few of them include:
· 1847 Men's Salon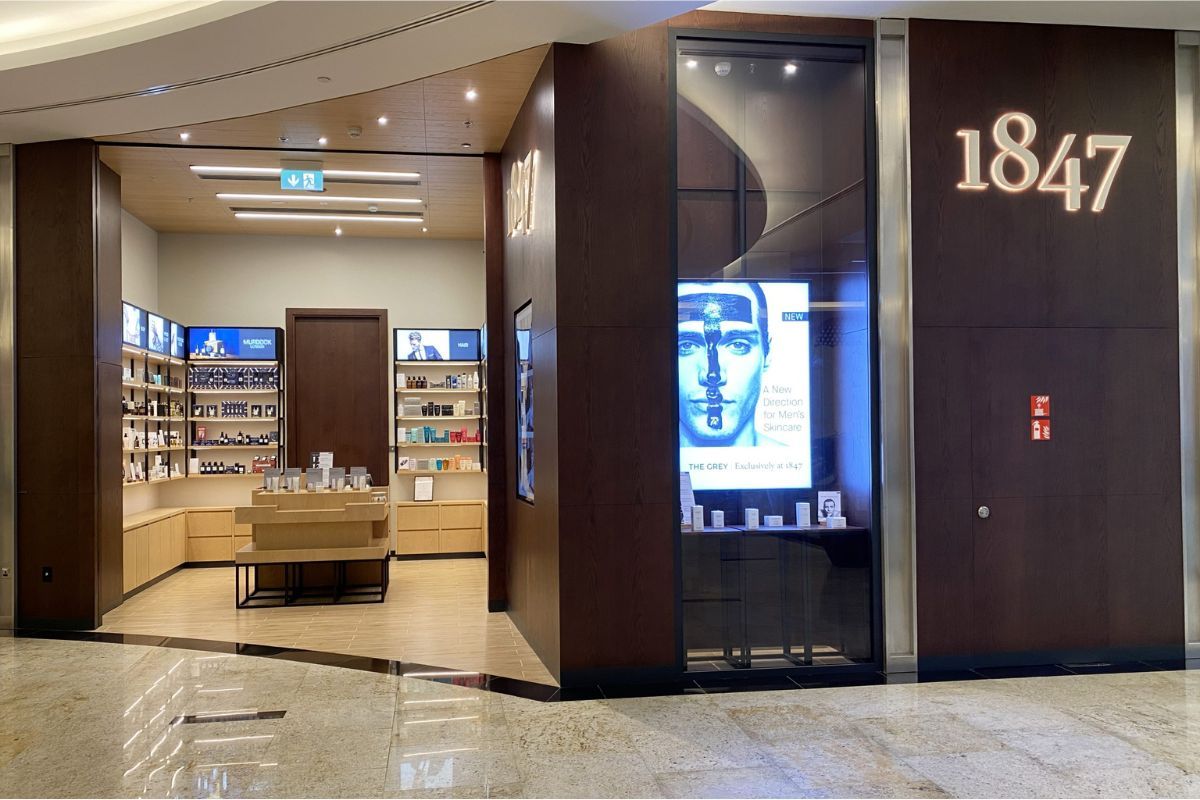 This Middle Eastern salon is the perfect place for male grooming. Offering haircuts, facials, massages and more, 1847 was titled the "World's Best Luxury Male Spa" in 2019. Open daily from 9:00 AM to 10:00 PM, the salon has over 13 branches across the whole country!
· Bedashing Beauty Lounge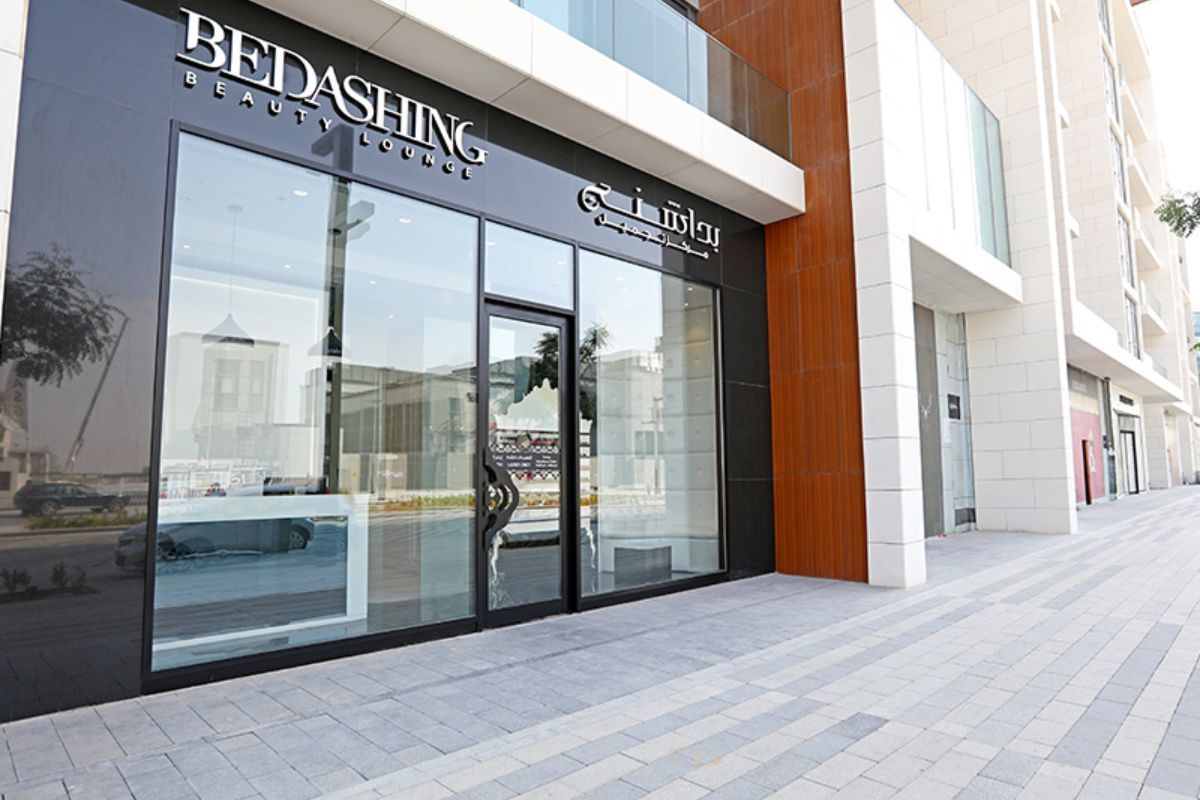 In Bedashing Beauty Lounge, guests are treated with the most up-to-date beauty treatments by professionals in a calm and relaxed setting where the beauty needs of modern women are well understood and fulfilled. Their signature Bedashing Chair, created by Noor Al Tamimi, allows you to get multiple treatments done simultaneously! For example, you can get a blow-dry, a manicure, and a facial all done at the same time, so you don't even need to worry about any delays. Opened in 2008. The Bedashing Lounge remains on top of all beauty trends of the current era and has been a perfect place for a woman to relax and enjoy herself! The lounge has over 8 branches scattered throughout the emirates, and its timings are from 10:00 AM to 10:00 PM daily.
· Back Alive Barbershop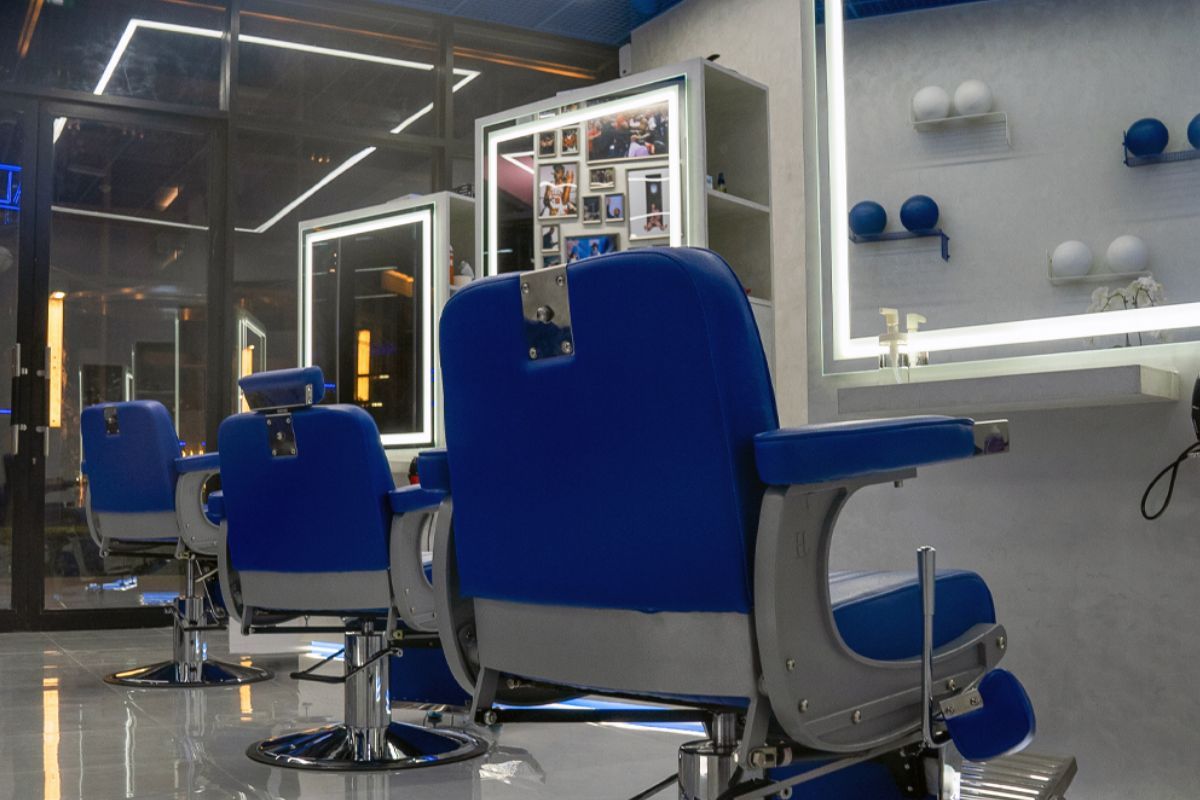 As its name suggests, this barbershop brings back the art of barbering. At Back Alive, they help you reach your full potential with all grooming services. The whole atmosphere, including modern hip hop music, makes sure your experience is a 10/10. You can get a beard trimming, a massage, a facial, and more! This barbershop is open daily from 10:00 AM to 10:00 PM.
·  Sisters Beauty Lounge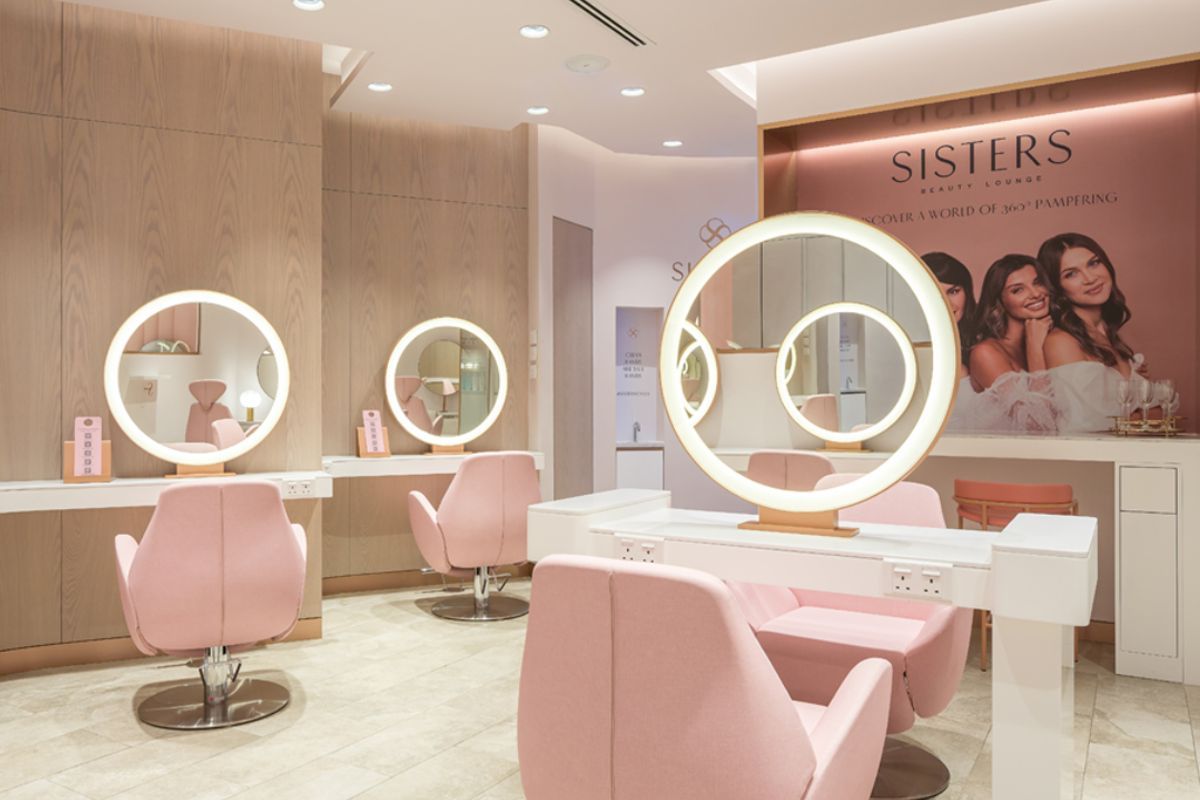 The Sisters Beauty Lounge is the go-to salon for anyone who needs multiple services completed quickly or just wants to take some time to unwind and enjoy. Opened in 2003, the beauty lounge has over 7 different branches. With almost two decades of experience, the Sisters Lounge is perfect for any lady's break! The lounge's 360 pampering chair allows you to enjoy several services at the same time. Located in the heart of City Walk, the Sisters Lounge is distinct with its rose gold theme and with their luxurious treatments. You can get a massage, a mani-pedi, a facial, or a new hairdo, all while relaxing in the calming environment.
Dining Options in City Walk
Aside from all the entertainment and activities, City Walk also holds hundreds of dining options, from the most affordable to the most luxurious.
Some of the best dining options in City Walk are:
- Butcha Steakehouse and Grill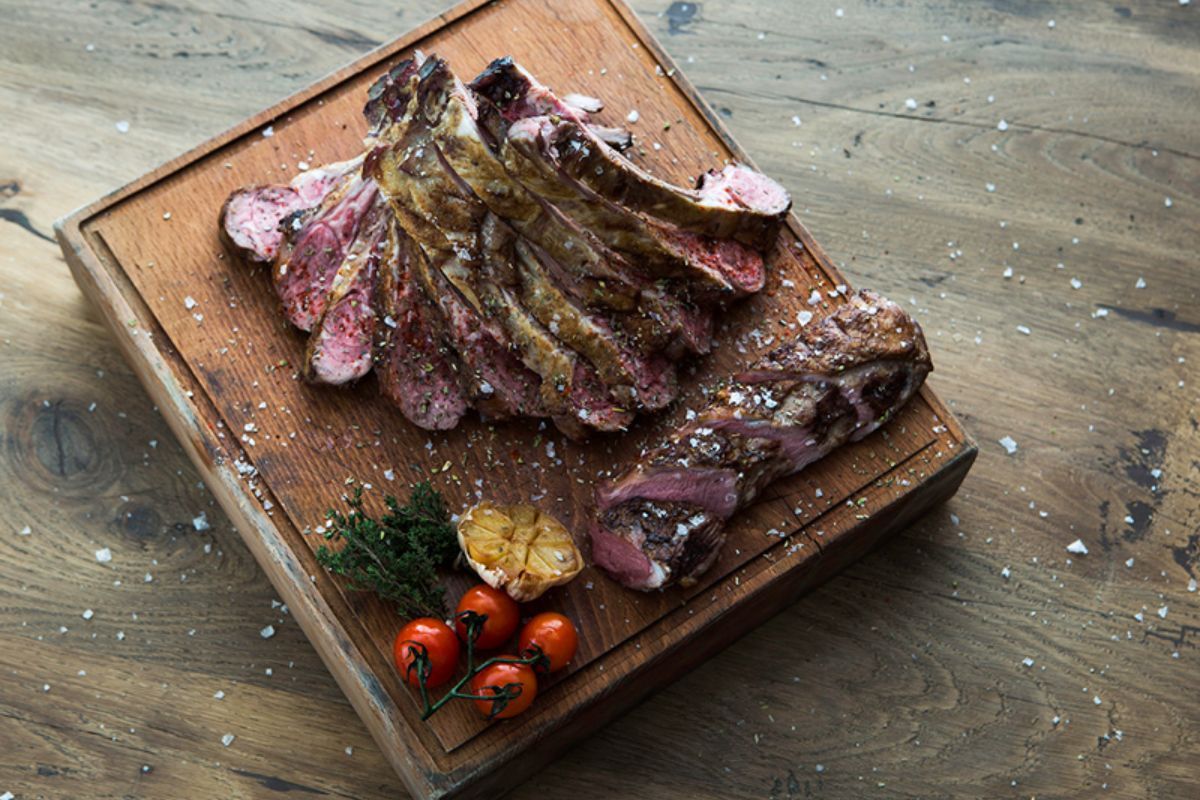 This restaurant is often referred to as the "best steakhouse in the region". Butcha is a casual Turkish steakhouse where you can enjoy chargrilled or wood-fired grill meat. With branches in 3 different countries, you can get a taste of unique meat and grills.
 Average price for two: 330 AED
- Urth Caffe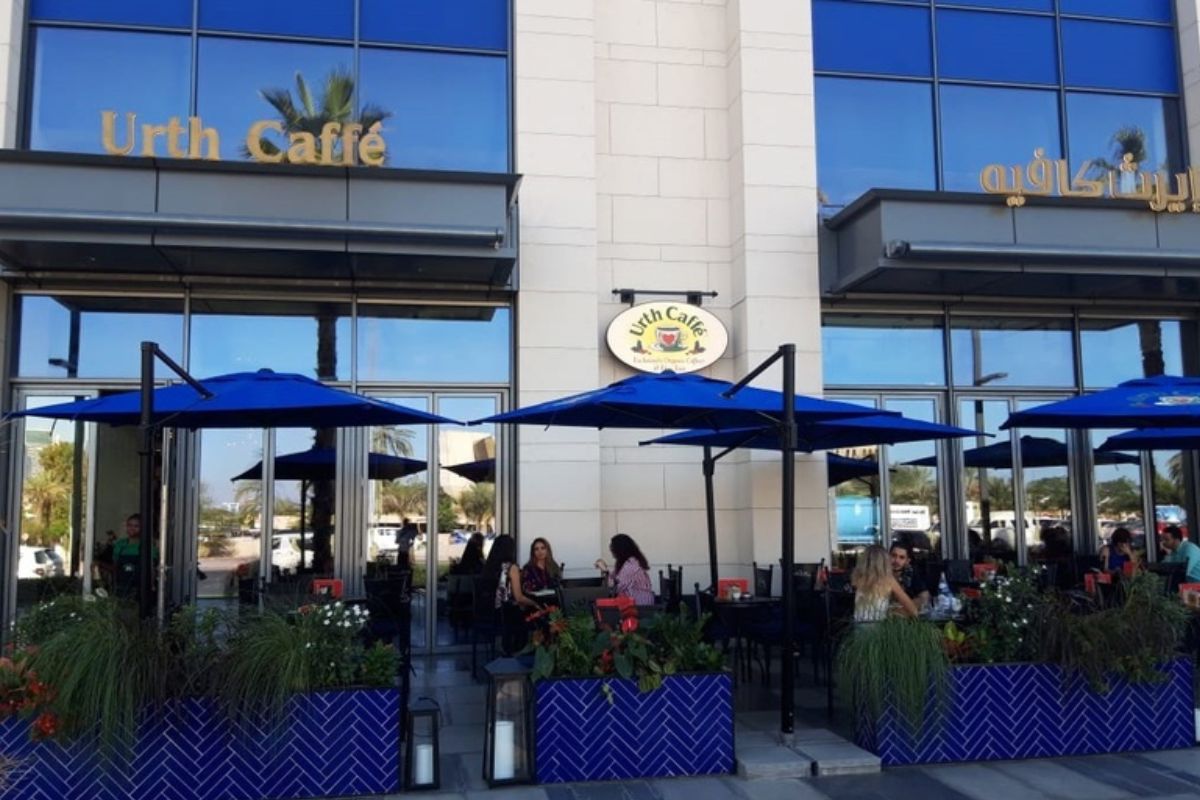 This European-style cafe originated in the United States in the late 80's, and has been known for its exclusive roasted coffee and food options. You can enjoy a breakfast meal like an egg sandwich, or lunch like lasagna, and they even have a vegetarian and gluten-free menu!
 Average price for two: 200 AED
- Sugar Factory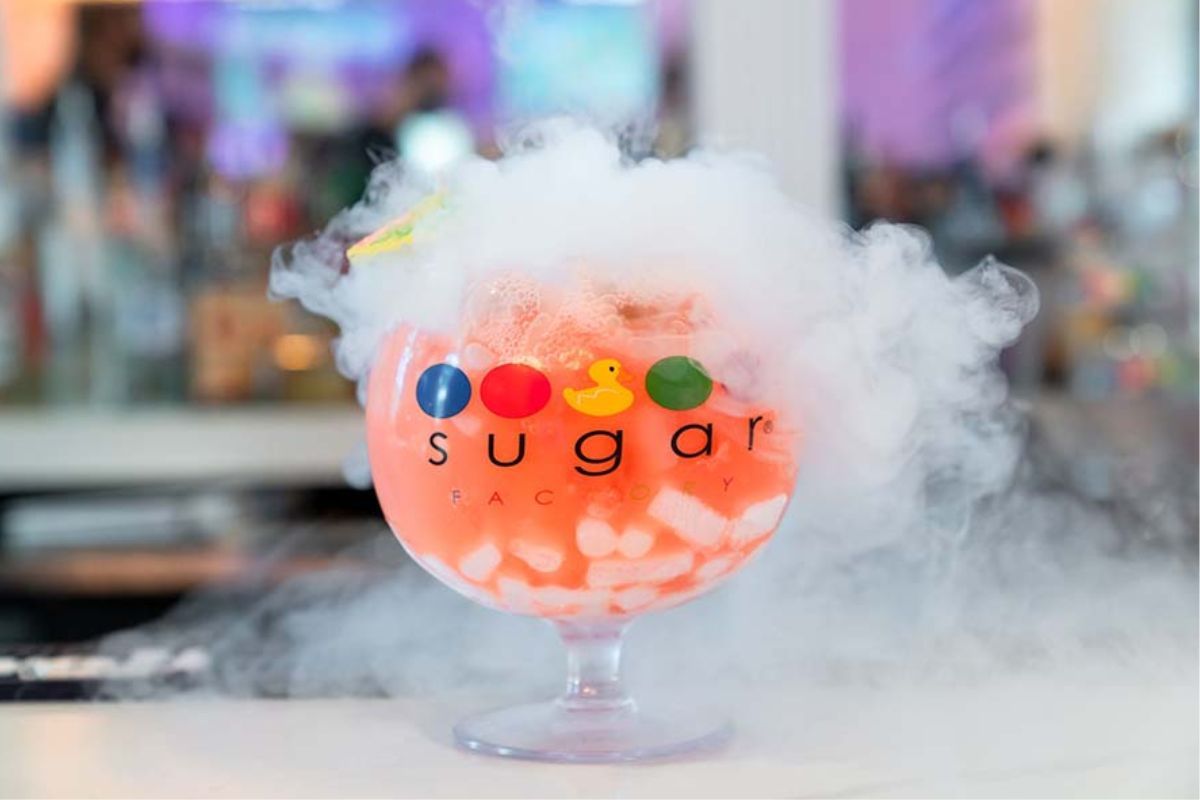 With locations all over the USA, including Las Vegas and New York City, Sugar Factory is one of the most popular restaurants in the region thanks to all its celebrity visitors like Kim Kardashian and Drake. Mostly known for its crazy Goblet drinks and its colorful burgers, the Sugar Factory in City Walk is a colorful and vibrant restaurant that gives you a full American feel.
Average price for two: 280 AED
Also read