Jumeirah Beach Residence, or JBR, is one of the top spots in Dubai. Located next to Dubai Marina, it is one of the most popular and best places to spend your day at! No matter the weather, there's always something to enjoy at JBR and not to forget the beautiful beach at JBR.
Here are 15 awesome and fun things you can do there:

1) AquaFun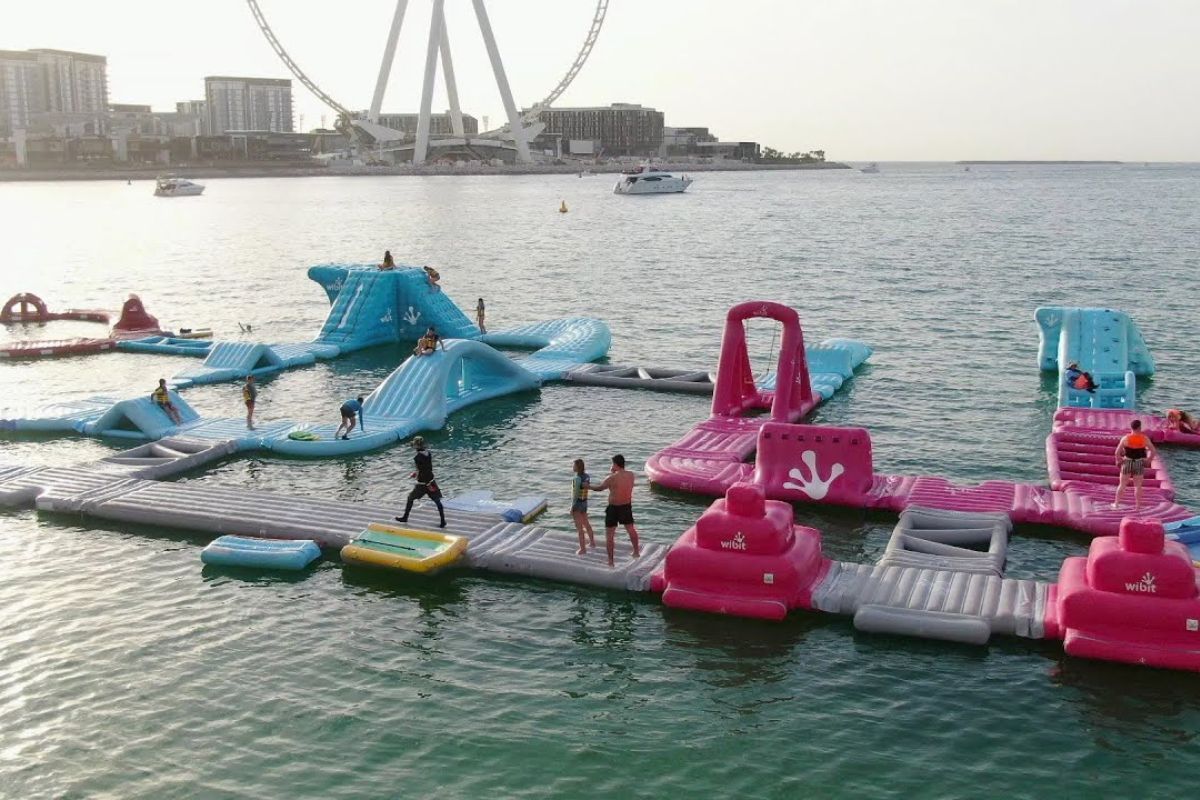 AquaFun is the world's largest inflatable water park, spanning over 42,000 sqm! The over 100 obstacles come together 25 meters out sea to spell out "ILoveEXPO2020Dubai". Containing slides, monkey bars, inflatable obstacles and so much more, AquaFun is guaranteed to give you amazing memories. Located at The Beach at JBR, it's also ranked in the top 5 things to do in Dubai on TripAdvisor. From 6-year-olds to adults, anyone can make a splash at AquaFun! For 155 AED, you can enjoy a full day pass, where you can test your coordination, stamina, your core strength, and full body strength. Don't miss out on this incredible and swimmingly park!
Also read - Amusement Parks & Arcades in Jumeirah Beach
2) Countdown Challenge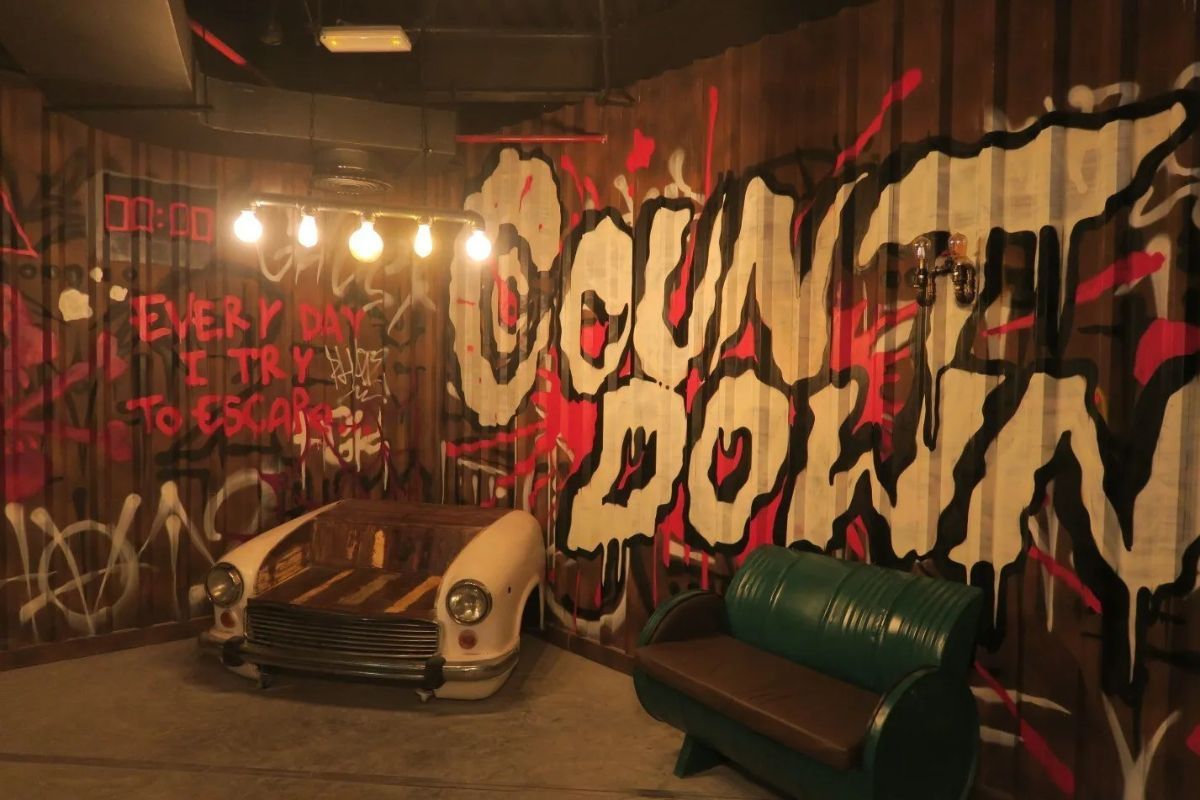 Grab your gang and head down to the Countdown Challenge! Whether it's only you and your buddy, or your entire group, this is the ultimate team-building area. You can choose from 5 different escape rooms, each with a 1-hour time limit. Room 1: "The Basement", where you must explore and escape a horrifying basement. In "Stolen", you get robbed and must break into the thief's house to recover your items without getting caught. Would you honour a dying man's last wish in "Last Will", you must find his will and when you do, the fortune will be all yours. What if you were kidnapped? In "Escape Plan" you've been captured and blindfolded, and you need to escape! And finally, you can prove your friend's innocence in a crime by searching for evidence in "Crime Evidence". Starting from 280 AED for two, you can put your intelligence to the test. Could you escape on time?
3) TEP Factor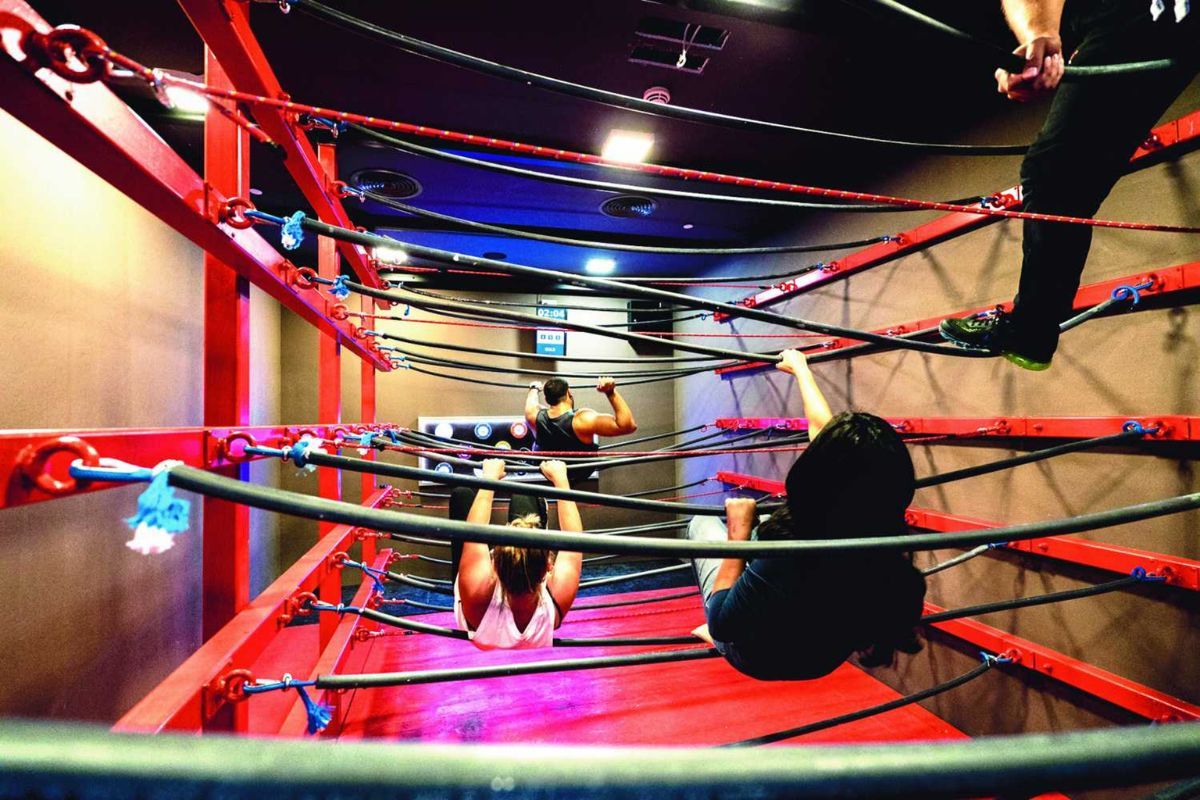 4 categories. 21 challenges. At TEP Factor, your physical and mental strength gets challenged. Originating in the Czech Republic in 2012 and having a branch in Poland, this adventure park is one-of-a-kind! Testing your fitness, skill, logic, and patience, TEP Factor fuses escape rooms and adventure parks. Get a group of 2 to 6 people, and go down there for a fun teambuilding, core-strengthening, and adventurous day. At 99 AED per hour for adults and AED 79 for children, you can bring your whole family to play with or against!
4) 3D Blacklight Minigolf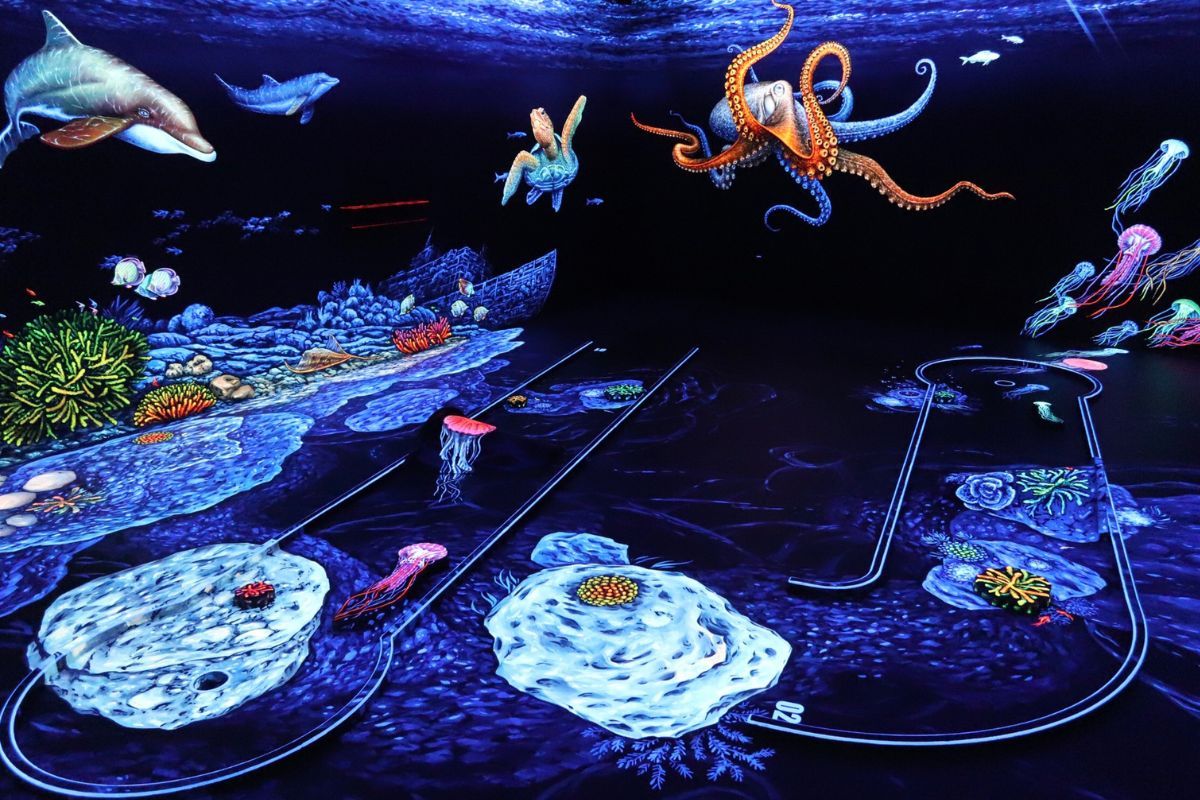 Enjoy a unique game of minigolf with the world's largest blacklight panorama! Every inch of this spot, the walls, ceilings, and floors, was hand-painted by the best 3D artists and made to transport you to a whole new world. You will be given 3D glasses when you enter, which only adds to the experience! You could be in the desert with the camels, underwater with all the marine life, or up in space hanging with the astronauts. For 110 AED for people above 13 and 90 AED for children aged 5-12, you can play minigolf in a completely new way, whether it's for school trips, birthdays, or simply team building.
5) Flying Cup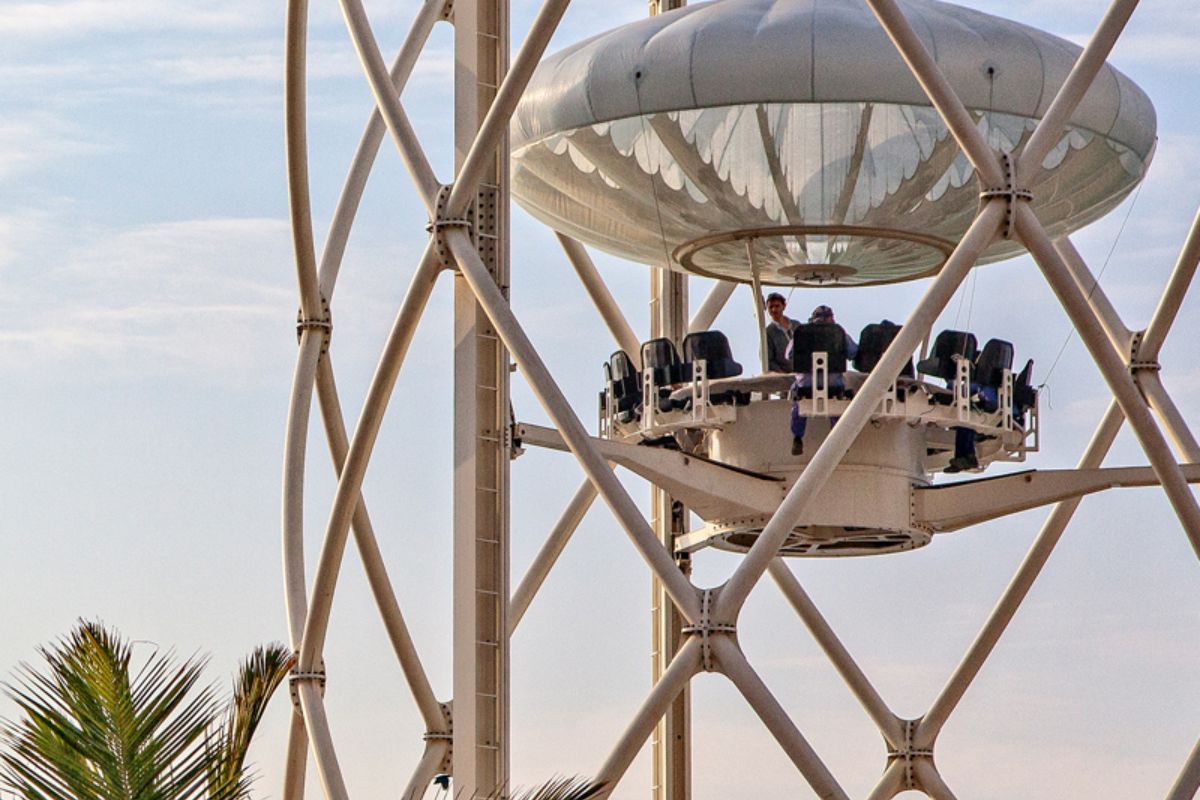 Go sky-high and beyond at the Flying Cup! Lifting over 40 meters off the ground, you can indulge in your favourite foods and refreshments up in the clouds! Holding around 16 people, this one-of-a-kind restaurant gives you a 360-degree view of Dubai, including the Palm, Dubai Marina, Ain Dubai, and more. The three offers that are provided are: a pizza in the sky, for 120 AED for adults and 100 AED for kids, a hot dog meal with your favourite refreshments, for 99 AED for adults and 79 AED for children, only refreshments for 80 AED and 60 AED for children, and only flights with no food costs 60 AED and 45 AED for kids. For a full 30 minutes, you can have a meal with a breath-taking view of Dubai!
6) TFT Aero Simulator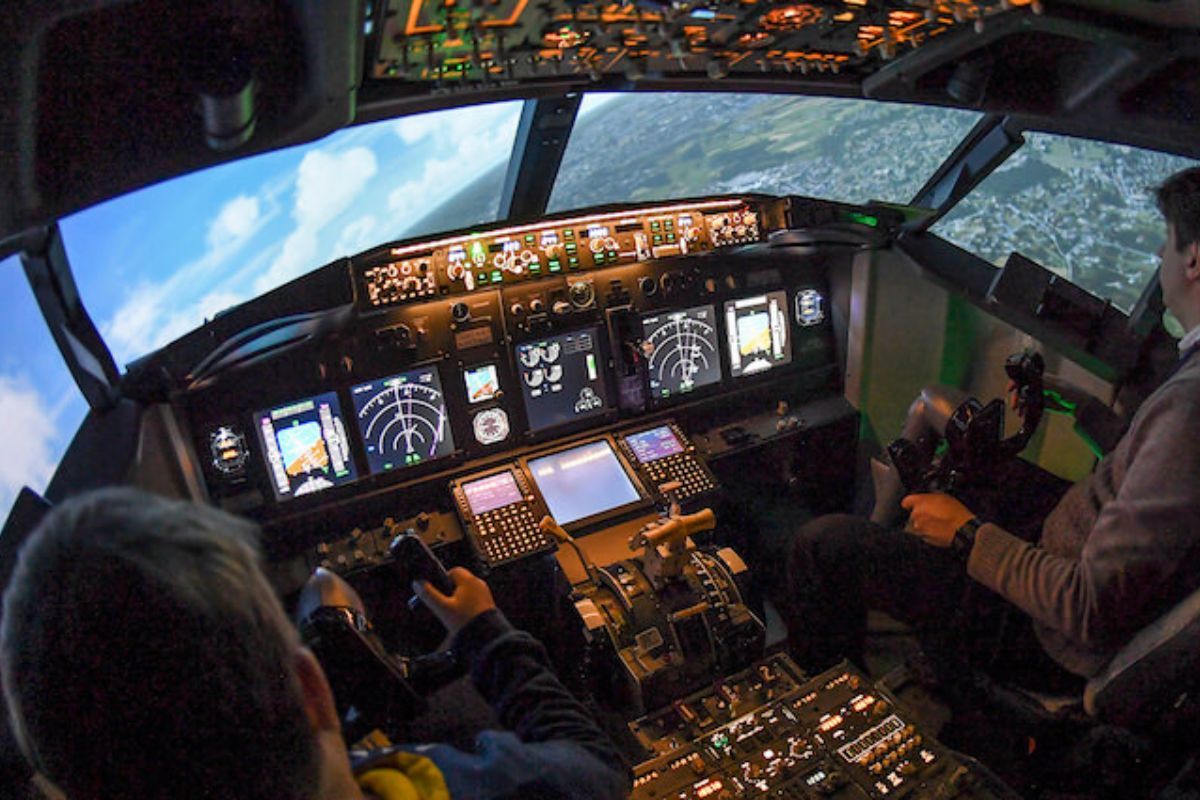 Fly around the world from the comfort of the ground at TFT Aero Simulator. Become a pilot of a Boeing 737 flight, choose your flight route, and take off! Countless routes are offered at TFT Aero; go around Europe, California, London, Paris, and more. Don't forget to invite your co-pilot as well, these flights can hold up to 3 people. What makes TFT Aero different from the dozens of flight simulators? That's easy! You can completely customize your flight: choose the weather, the time of the day, and the atmospheric energy. You can fly the planes for up to 2 hours; 30 mins for 675 AED, 1 hour for 975 AED, 90 minutes for 1,365 AED, and 2 hours for 1,690 AED.
7) Roxy Cinemas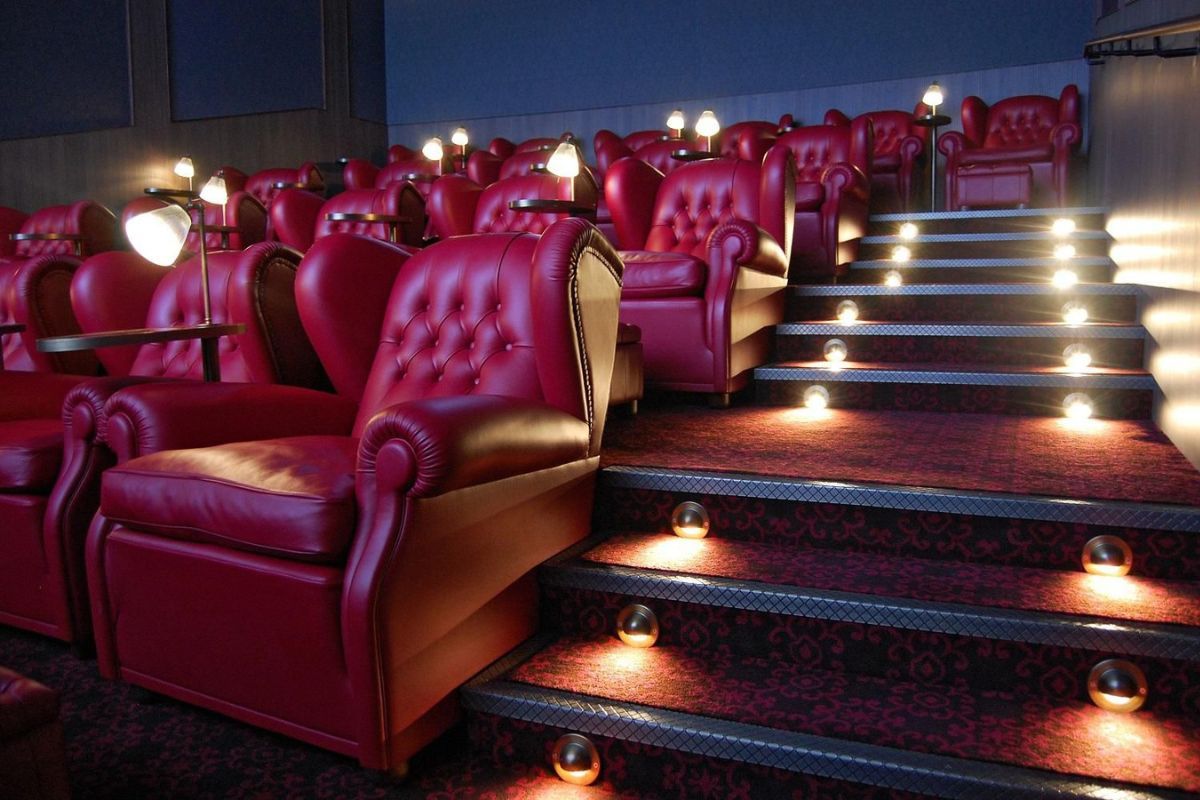 Catch your favorite Blockbuster movies at this vintage-feel cinema! At Roxy Cinemas, every cinema theatre is designed to make your movie-going experience one of a kind. Whether you choose silver, platinum, or diamond seating, you're bound to be comfortable; each seat is made with special Italian leather! For 55 AED you can enjoy silver seating or platinum seating for 116 AED. You can even book a private screening for 1,300 AED. Not only does Roxy Cinema show the newest and hottest movies, but they also re-release classics like Avatar! And you can't forget about their offers; Date Night every Thursday starting from 179 AED, and Ladies Night where you only pay 159 AED for everything!
8) Water Adventure Dubai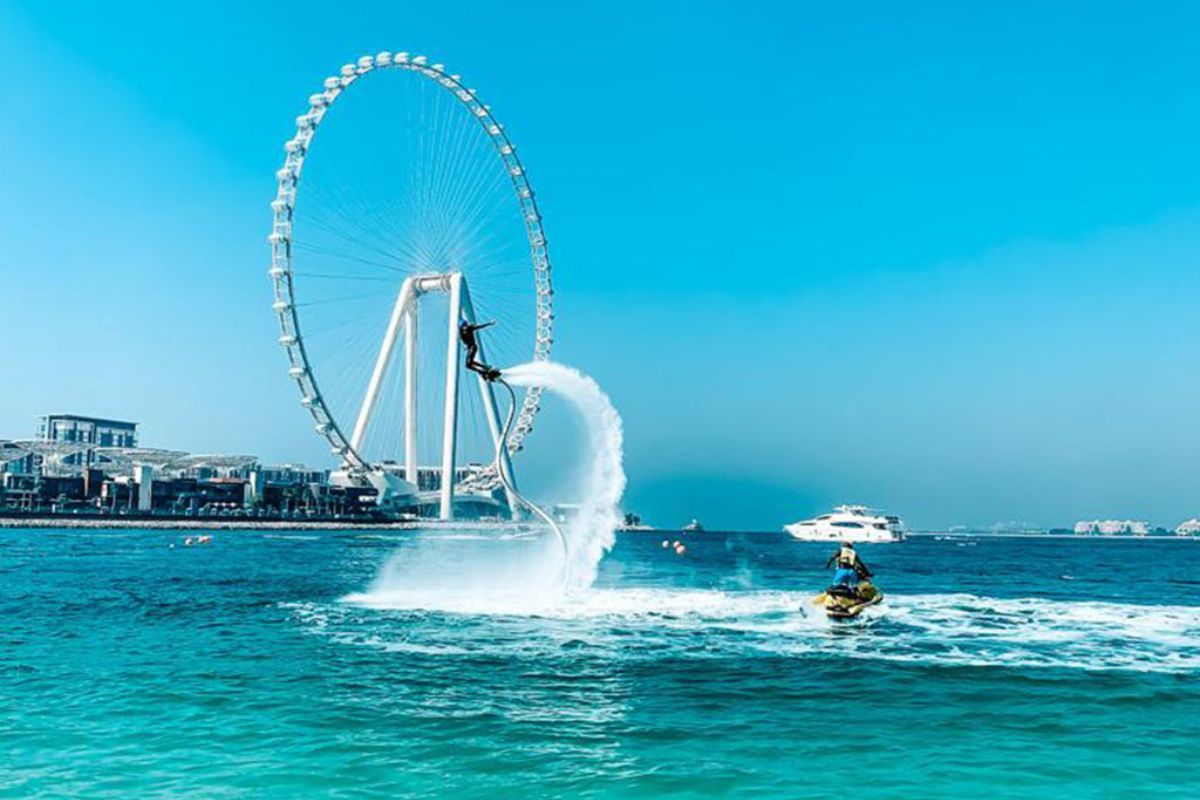 What else can you do at JBR Beach? Water sports! With Water Adventure Dubai, you can choose from over a dozen different activities, starting from 100 AED. Since its establishment in 2014, Water Adventure Dubai has provided something to cater to everyone's enjoyment. For ocean lovers, you can take a boat tour or a fishing trip. For relaxing, you can do canoeing, paddling, or a pedal boat. And for the adrenaline seekers, you can choose from countless thrilling activities like the Flyfish, the Donut, Banana Boat, and the Flyboard!
Read More about Top water parks in Dubai
9) Bricks 4 Fun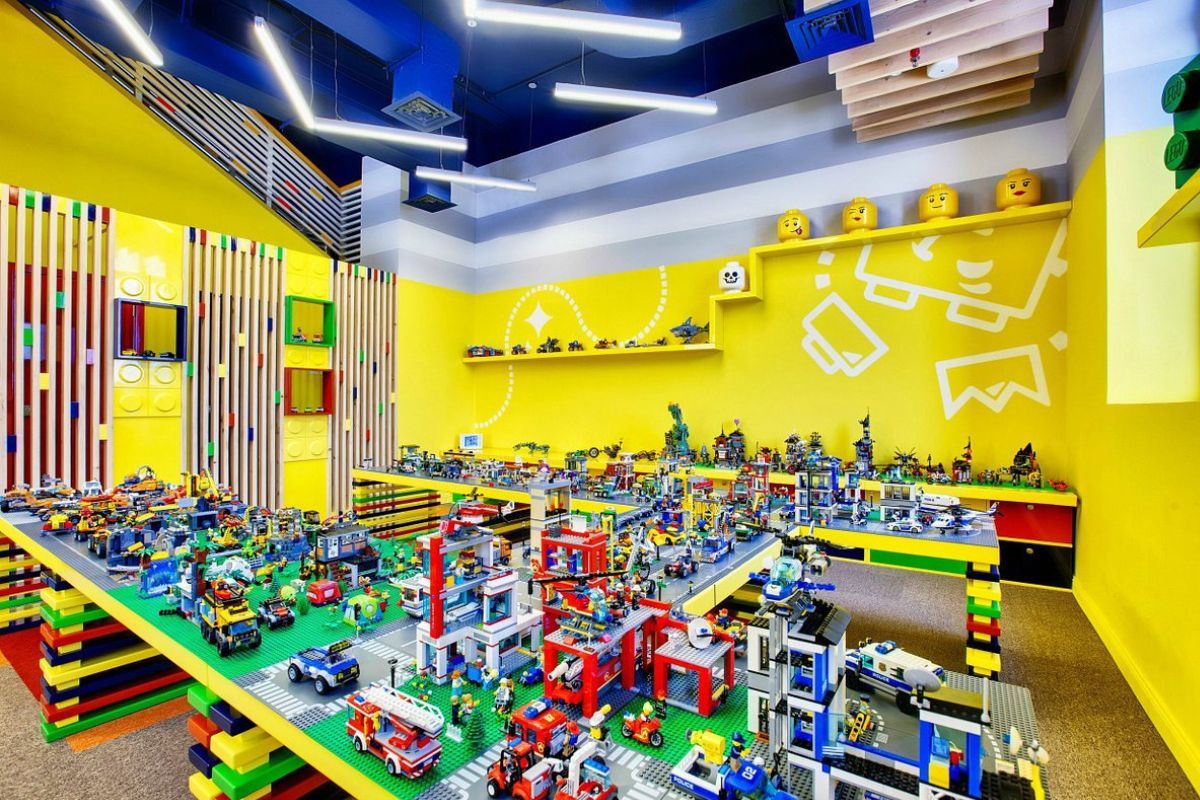 You can't forget about the little ones! Bricks 4 Fun is a perfect area for your kids to explore their surroundings and improve their creativity. Based on Legos and offering countless activities like face painting, PlayStation 4's, and play areas, this place keeps the kids occupied for hours. A day pass, which is 169 AED, gives kids 6 hours of playtime to do whatever their tiny hearts please. Don't want a full day? That's fine, you can keep your kids for 55 AED per hour. You can even host your kid's birthday party! Choose the theme and pick from all the characters they offer including characters from Marvel, Paw Patrol, Frozen, and more. Every birthday boy or girl gets a Lego gift set as well! Open for summer and winter camps, Bricks 4 Fun makes sure children 2 and up have the best time exploring their senses and creativity.
10) Splash Pad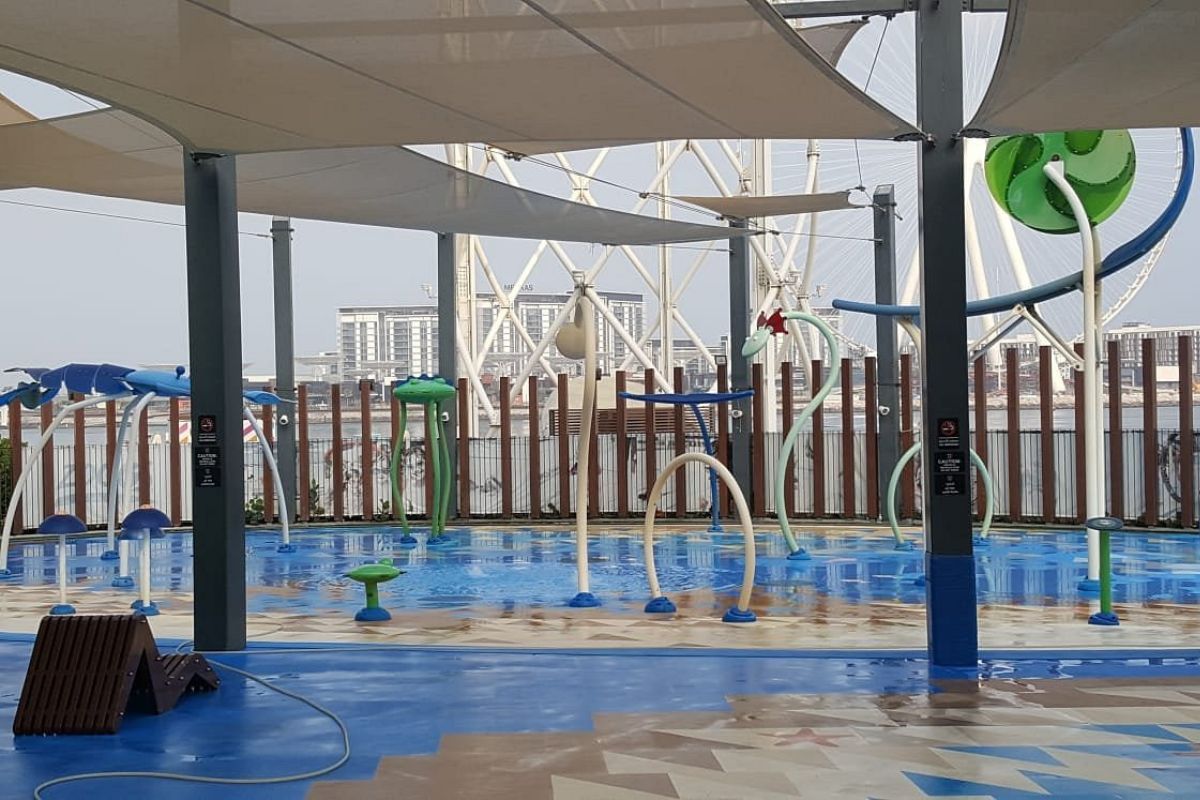 Another fun thing for the children to enjoy at JBR Beach Dubai is the Splash Pad! Shaded and surrounded by fully trained professionals and lifeguards, Splash Pad is made to give the little ones the most exciting time splashing around. With a giant tipping bucket, a water play area, and building blocks, kids from ages 1 to 12 can cool off and have fun while the mamas and papas soak up the sun! A 2-hour pass is for 75 AED, but if you want to extend the fun, a full day pass is 99 AED, so the child can come and go as they please.
11) Byky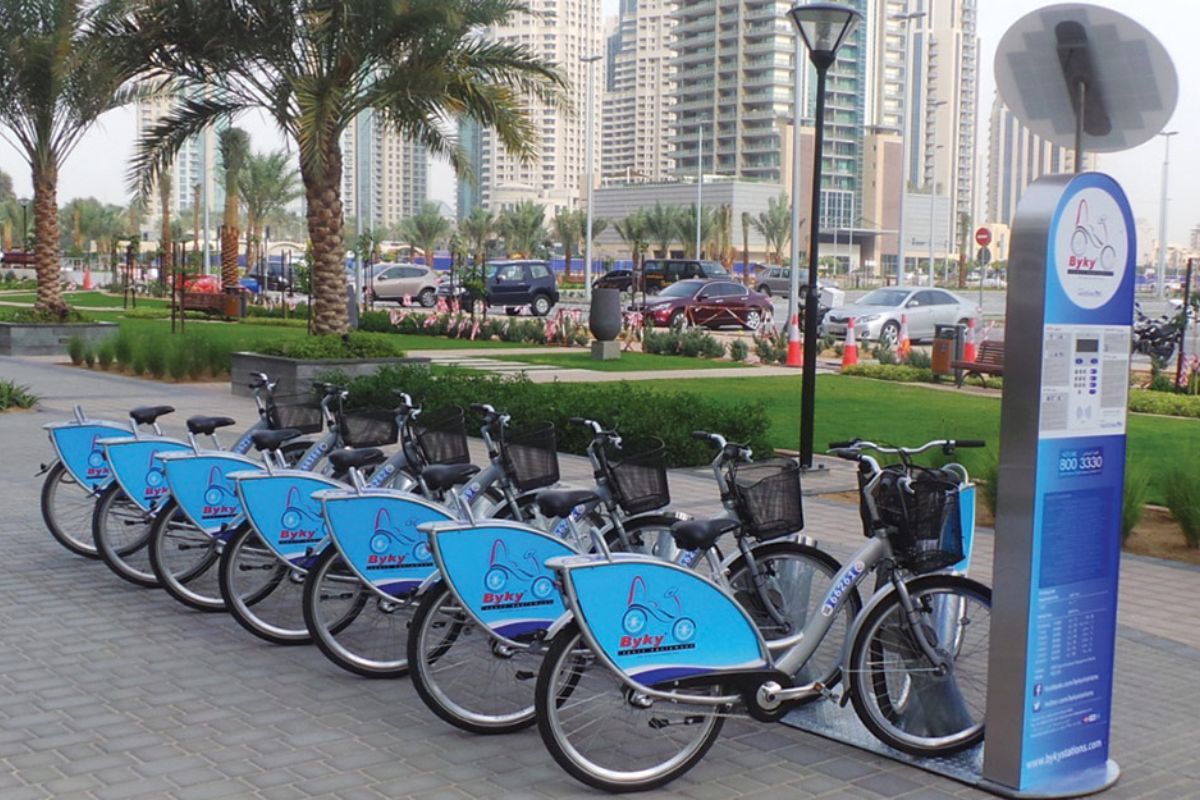 Established in 2008, ByKy has over 65 different rental points scattered all over the UAE. It's one of the best bike rentals in Dubai and allows you to explore the area and catch a breeze! All you need is a valid ID, and you can choose from any bike of your choosing; a single bike for 40 AED, a double for 55 AED, a family bike with four seats for 70 AED, an e-scooter for 50 AED, and a classic regular bike for 20 AED.
12) Rent a Yacht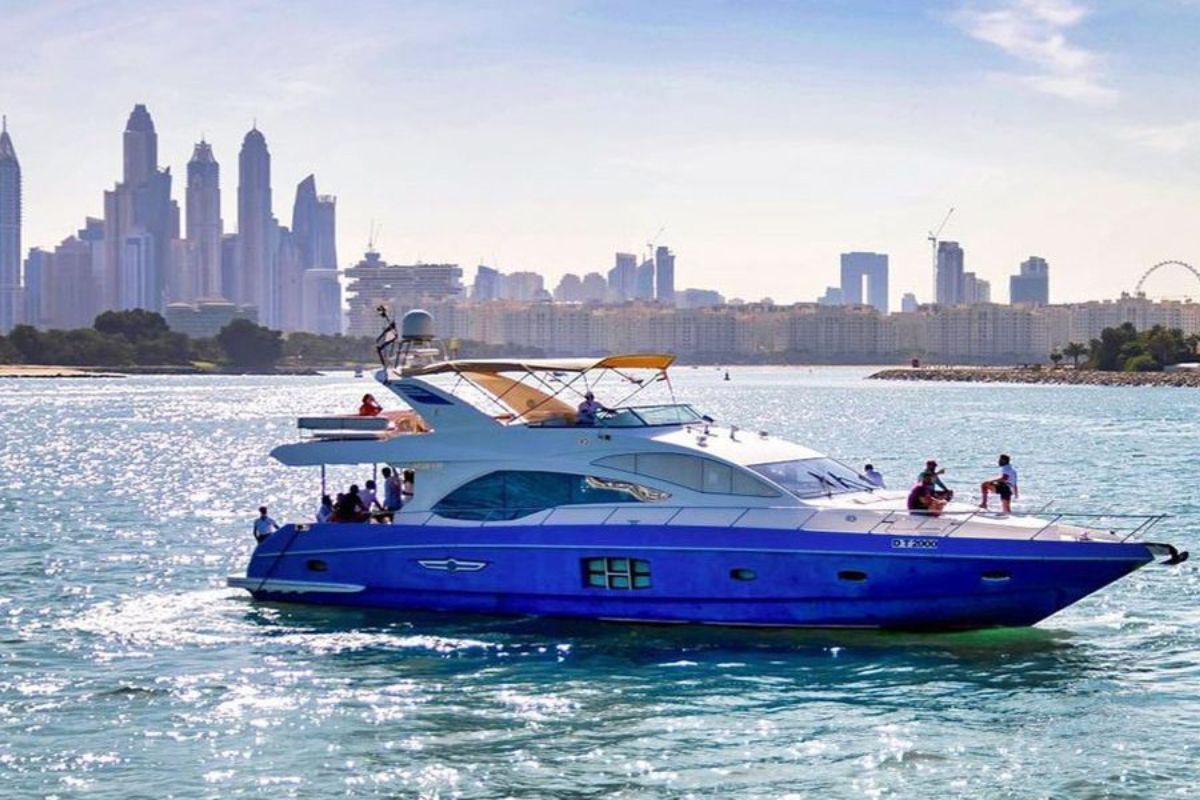 Explore the gulf with any yacht of your choosing! With dozens of yacht rentals, like Swiss Yachts, Cozmo Yachts, and Charter Click, you can enjoy a day off on the sea starting from 500 AED per hour.  These yachts can hold up to 500 people depending on the size, so you can throw any type of party you want! If you prefer something more classic, don't worry! These yacht rentals also offer countless boats if you want to go fishing or enjoy the ocean.
13) Sea Breeze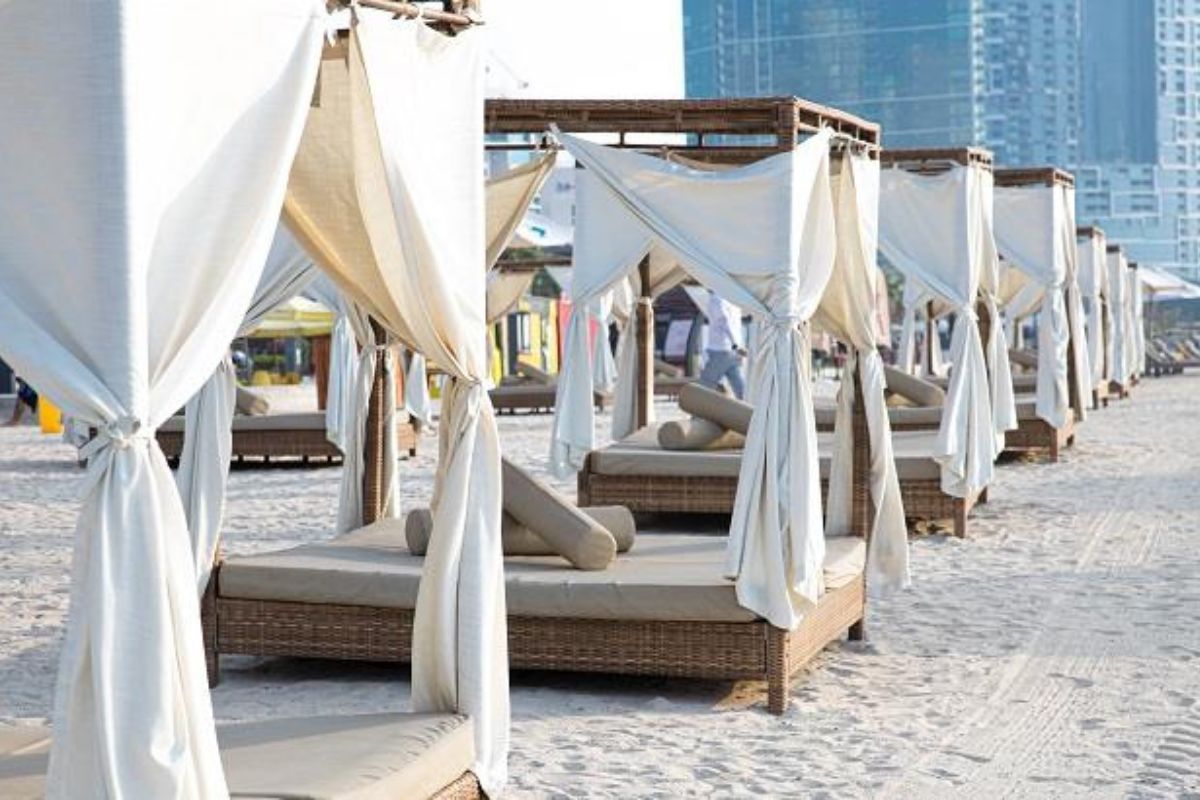 Relax by the beach with Sea Breeze! Offered by The Beach itself, you can choose anything to aid you in relaxing. You can request sun lounges for 110 AED, a day bed for 210 AED, or a cabana for 310 AED. You can also get a locker for your stuff, or you can get extra towels. Not only that, but you can also take advantage of their tennis and volleyball nets. Sea breeze provides you with ultimate luxury by the beach, whether you want to get a tan, read, or simply enjoy the ocean waves!
14) Restaurants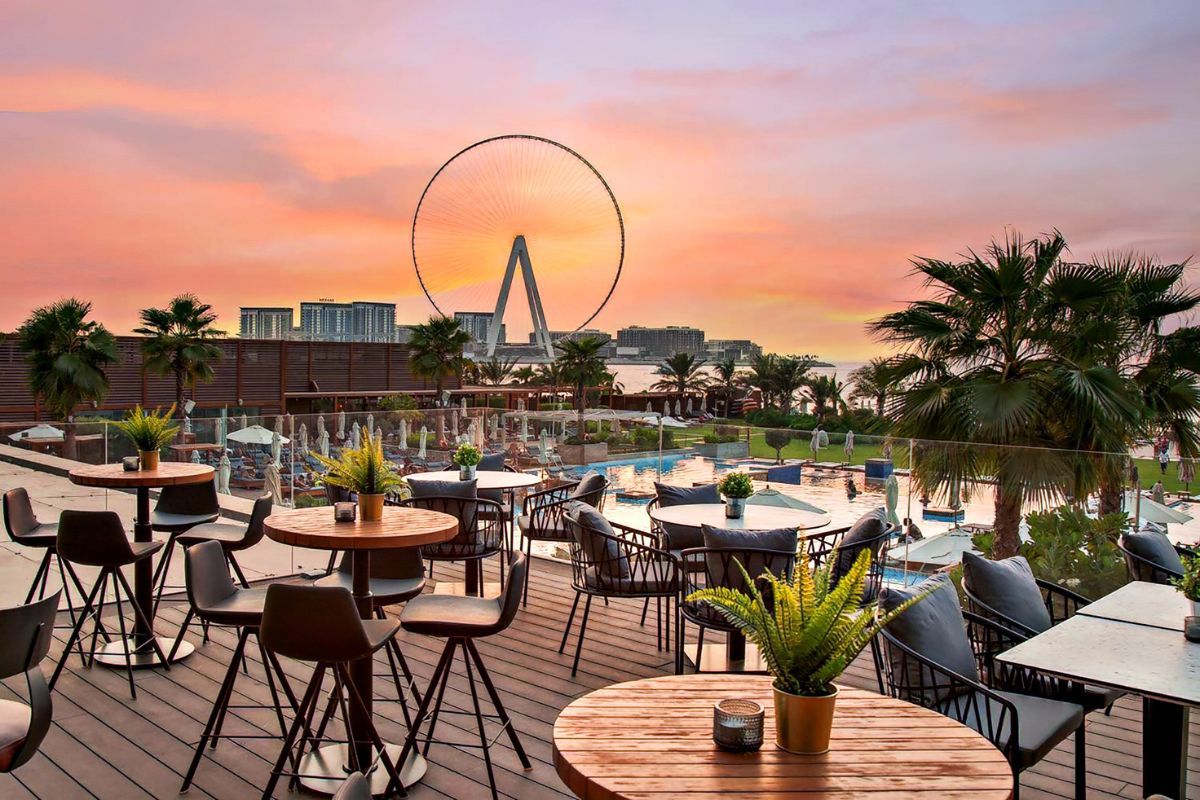 After all that excitement, you're sure to be starving, but you don't need to worry. JBR Beach offers amazing restaurants to satisfy all your cravings! If you're in the mood for seafood, you can try out Apron's and Hammer's, Taikun, or Maine Oyster Bar & Grill. For Arab food, you can visit Awani, Operation Falafel, and more. There's P.F Chang's, Sushi Art, and the Noodle House for everyone who loves Asian food. And for any and all international cuisine, you can go to Catch 22, Buffalo Wild Wings, JailBird, or the brand-new Bla Bla restaurant!
15) The Walk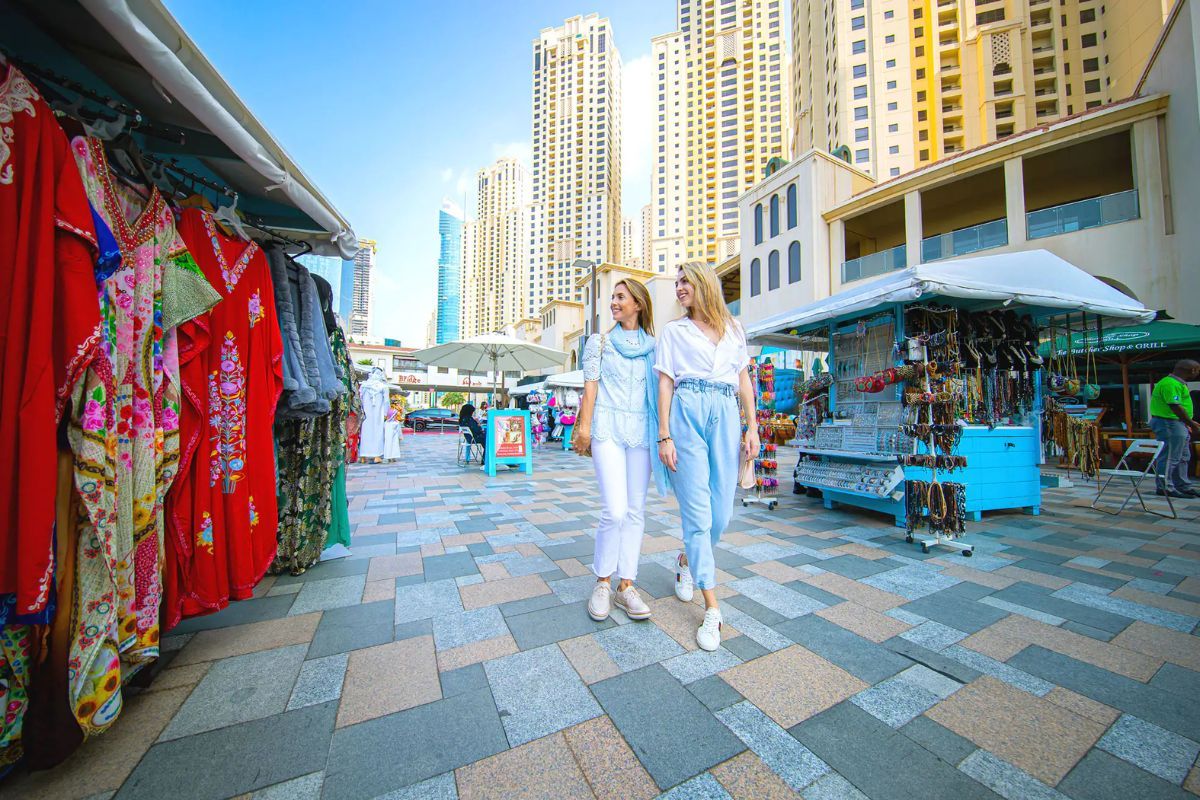 Parallel to The Beach at JBR, you have The Walk, which is the perfect spot for retail, restaurants, and just an afternoon stroll. With dozens of murals all over the area, The Walk is known to give artists the perfect chance to show off their talents! All of this is topped off with a gorgeous water fountain where performances usually take place. This is also the hottest tourist spot in JBR, as it's surrounded by hotels and buildings.

Also read -  The Palm Fountain in Dubai
Also Read: