Creek Dubai Park has fun activities for everyone. This is a guide that makes sure you don't miss out on any of the fun that this park offers.
For nature lovers, you can spot the green grass, birds chirping, and the lovely view of the mellow creek from a distance. There are other activities to join, from cycling through the pathways to exercising and more. Creek Park is one of the best places to visit in Dubai Creek.
Prices
Dubai Creek Park's entrance fee is around AED 5 for adults. As for children below the age of 2, the entrance fee is free of charge.
Timings
The schedule of Dubai Creek Park changes based on the summer and winter seasons.
Summer Timings run around 5:00 pm up to 9:00 pm. Whereas in winter, opening hours are from 8:00 am to 11:00 pm.
Barbecue in nature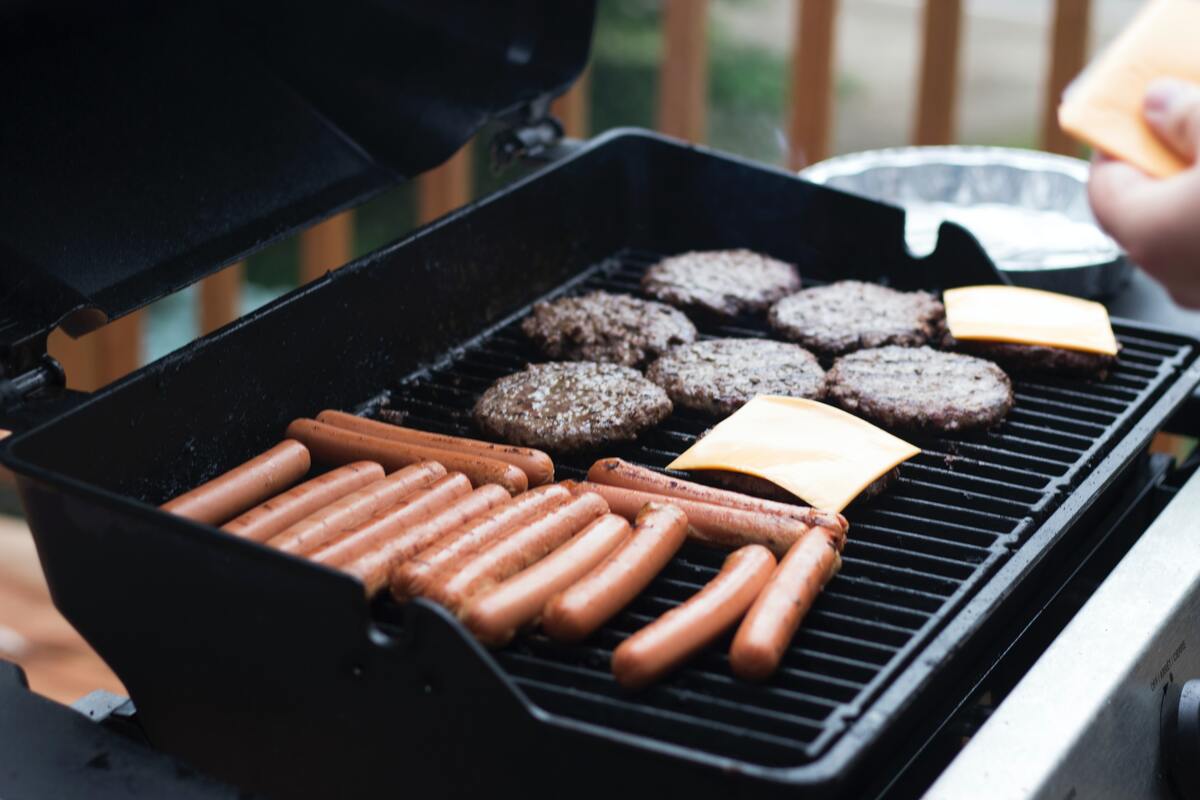 If you come prepared with coal, some fresh meat, and vegetables, you can barbecue in a designated area in Dubai Creek Park. Barbecue grills are placed in a specific outdoor section of the park for the ones who choose to make their meal. This is a common family and group activity, often relished after a long week of work. Give it a try and enjoy grilled ribs or kabab sticks with loved ones at Dubai Creek Park.
Cycling
You can bring your bike to cycle around on the designated paved pathways around the park. In good weather, the soft breeze while cycling can be refreshing, especially in summer.
If you forgot to bring your bike or it felt like a hassle to get it. Just rent a bike inside the park for 30 AED per hour. There are different sizes and varieties to choose from.
Swim with Dolphins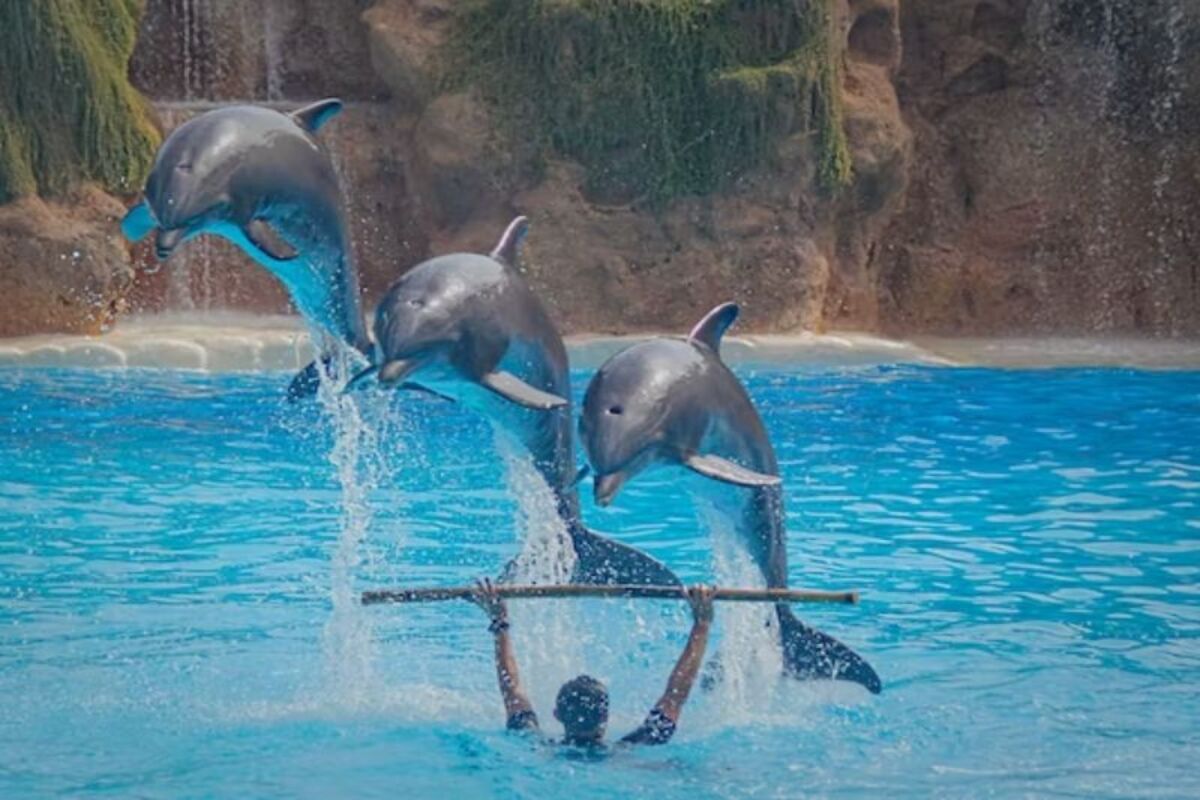 When visiting the Dolphinarium at Dubai Creek Park, you can watch dolphin shows where they interact with their trainers, jump through hoops, play with, and splash the audience.  Along with dolphins, there are adorable seals who are playful and social creatures.
And if you are lucky, on some occasions, you could be allowed to swim with the dolphins!
Aside from all the action, the Creek Park Dubai Dolphinarium has a 5D and a 7D theatre, a trampoline room and around 20 different species of birds.
If you do enjoy the visit, Birthday parties and school field trips can be hosted when booked before the visit.
Prices
Prices can range between AED 25 and AED 303.25
Timings
Dubai Creek Park Dolphinarium timings range from Monday to Saturday from 10:00 am to 7:30 pm, and it will be closed every Sunday.
Visit Children's City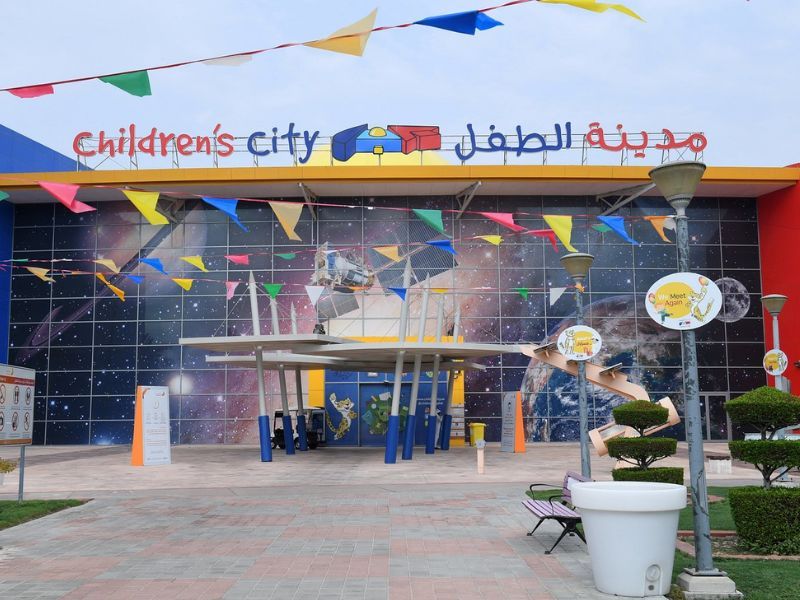 It is considered the first UAE-based education city. Designed for children from the ages of 2 and up to 15. Your children can have fun as they learn new things about subjects such as astronomy, archaeology and more!
The areas are designed for different age groups. There is a toddler's area for the younger ones to play. There are interactive games, colours and sounds to stimulate their learning experience. While staying safe.
As for older children, there are exciting exhibits that show archaeological artefacts of local Emirati heritage and teach the different forms that influenced their way of living.
You could travel globally in the international culture gallery, which presents a unique experience for children as they explore the architecture, cultural costumes and more about different regions worldwide.
The Earth Sciences Gallery is a new exhibit added and presented for the first time in the MENA region. In cooperation with the American organization known as the Climate Institute and the National Oceanic and Atmospheric Administration (NOAA).
Shows high-resolution images captured by both NOAA and NASA of the latest model of the Earth and sciences of the sphere. Along with innovative technology that allows visitors to interact with the holographic images.
Prices
Ticket entrance is free of charge for people of determination and children less than two years old. For the rest of the visitors tickets are around 15-20 AED per person.
Timings
Opening hours start from 9:00 am to 8:00 pm during the working week. As for Saturday and Sunday, opening hours begin from 2:00 pm to 8:00 pm.
Cruising on Dhows at Creek Park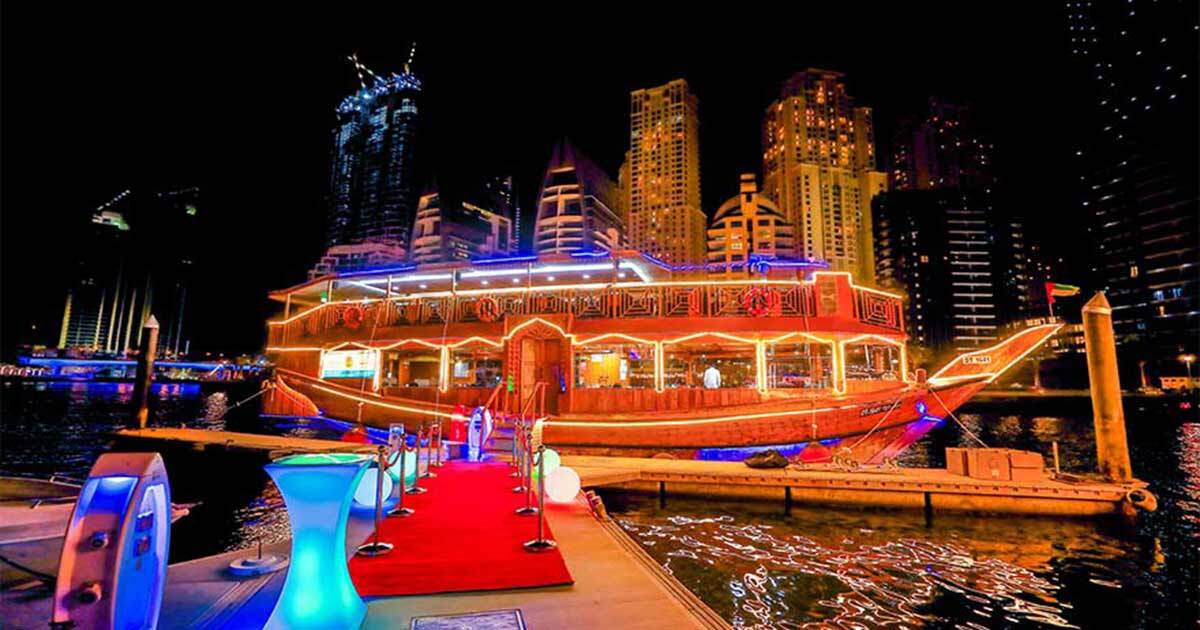 Dhows is a wooden boat that dates to the humble years of pearl diving in the UAE. This magnificent piece of history was an essential part of many Emirati families tracing back to family ancestors who were either divers, dhow captains, or pearl merchants.
Now you can ride the magnificent Dhows at Creek Park and enjoy the calm ride.
Near the Dhows, there is a small boardwalk in Creek Park, where it is recommended to check the walk.
For a fuller experience, book a Dhow cruise dinner. With an international buffet dinner menu. Live entertainment on board for only the price of 50 AED.
Boarding time begins at 6:30 pm, and it sails from 7 pm to 8:45 pm
Sight-seeing on a Cable Car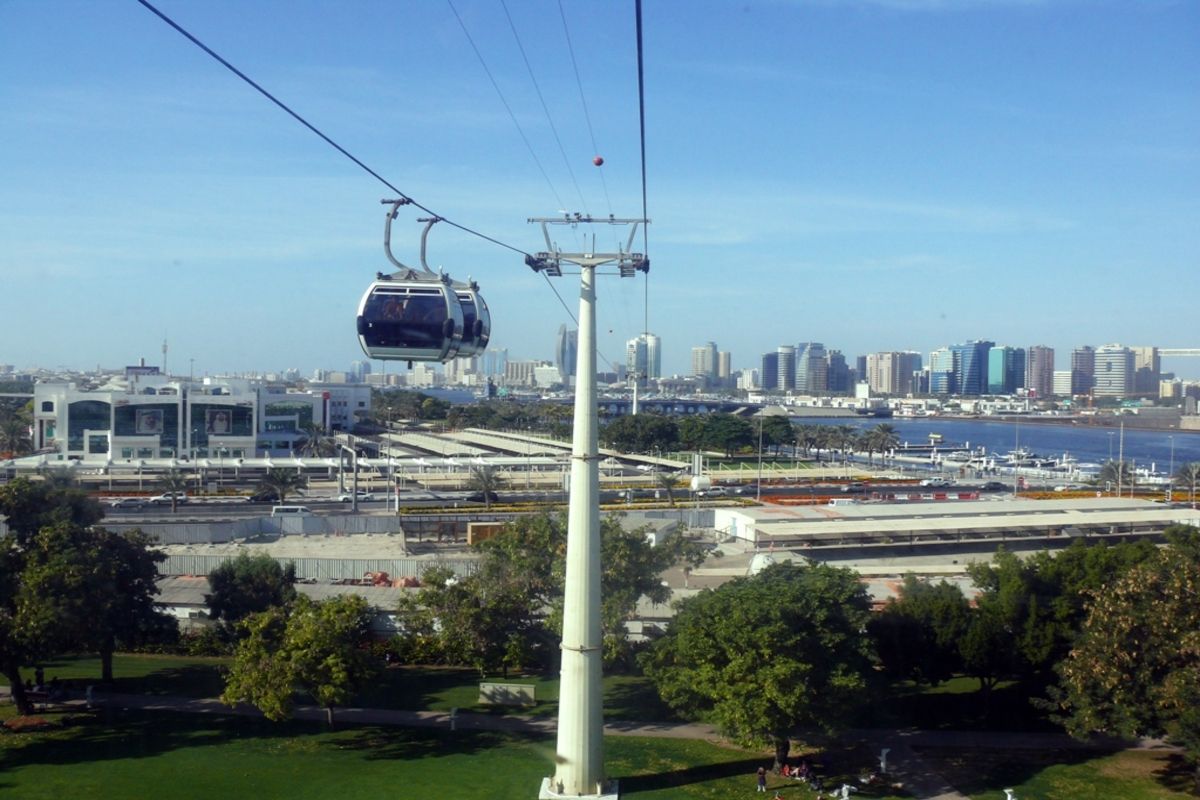 Tired of walking? Then ride a Cable Car. It is a mini car that can carry you and your friends smoothly around the park. The ride usually lasts around 30 minutes.
You are guaranteed to view Old Dubai skyline, witnessing the antique buildings from the past, as well as the contrasting modern skyscrapers on Sheikh Zayed Road.
Timings
Timings change based on the season:
Winter timings; start from 8:00 am till 11:00 pm.
Summer timings from 5:00 pm till 9:00 pm
Ladies-only day every Wednesday
Theatre
An outdoor large stone Amphitheatre area that can seat over 1,200 people. They're based on organised activities, and you can watch dances and musical groups' grand performances.
To not miss any of the fun performances on the Amphitheatre, check the official Dubai Creek Park website to learn about the variety of performances and their designated time and date.
Play Mini Golf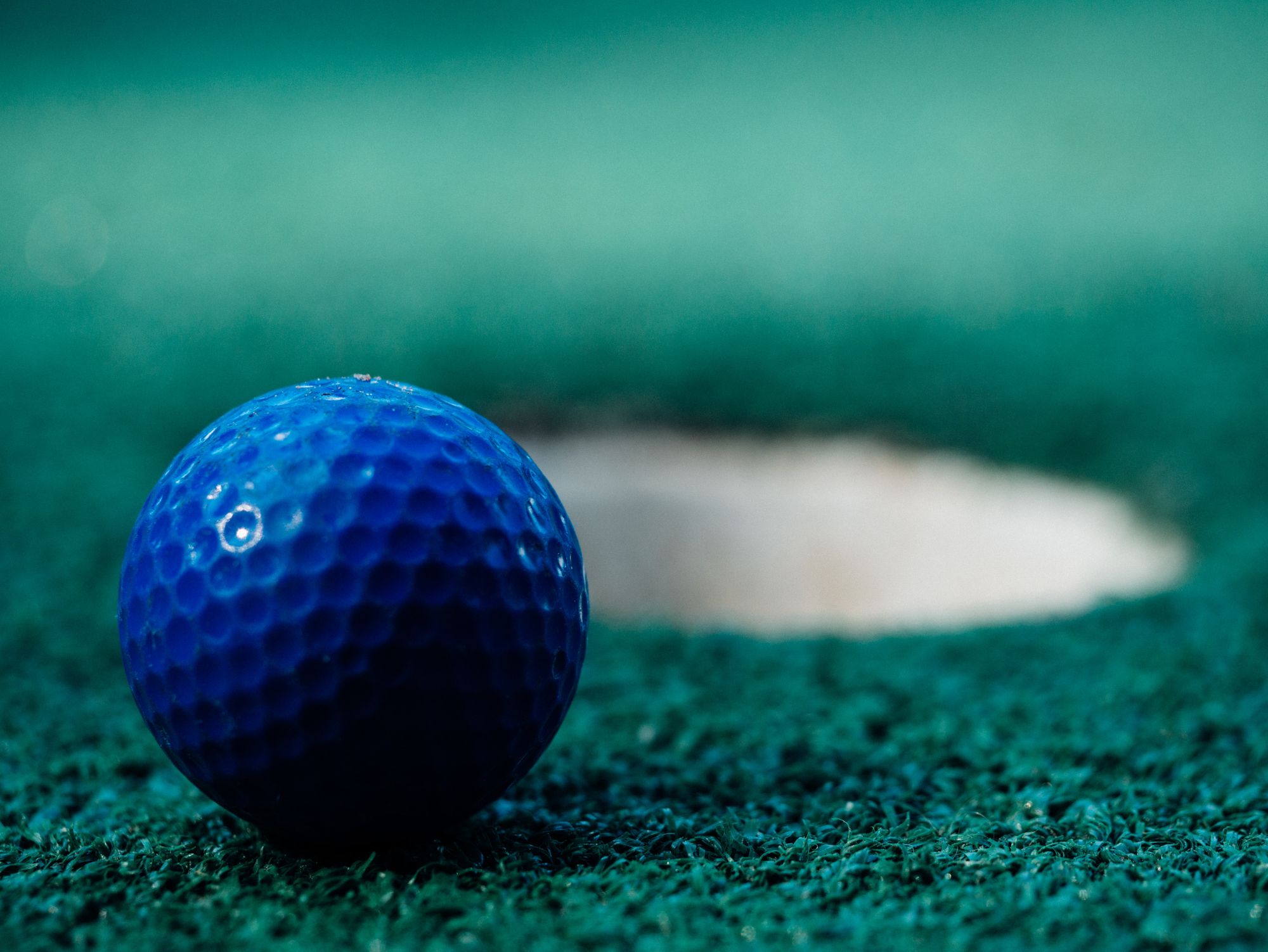 Whether you are a golf fan or not. You must check out the Mini Golf course, with a mini18-hole course available. The Mini Golf course has been structured specifically to capture all golf players of different abilities and age groups. There are easier and more challenging shots.
Prices
The price for Adult players is AED 50, and for Junior players (aged below 18) is AED 40.
Ride a Miniature Train
Ride Mini Train As it is moving. You can hop on the Miniature Creek Park Train that goes around and across the park. Suitable for both Adults and Children.
Dine in
If hungry for a snack, walk past some of the small kiosks that are located around Dubai Creek Park, and if a cold drink or an ice cream is not enough, then head to the one restaurant at the park. Near the creek, order a burger with a plate of fries. And beware of the hungry seagulls.
Playgrounds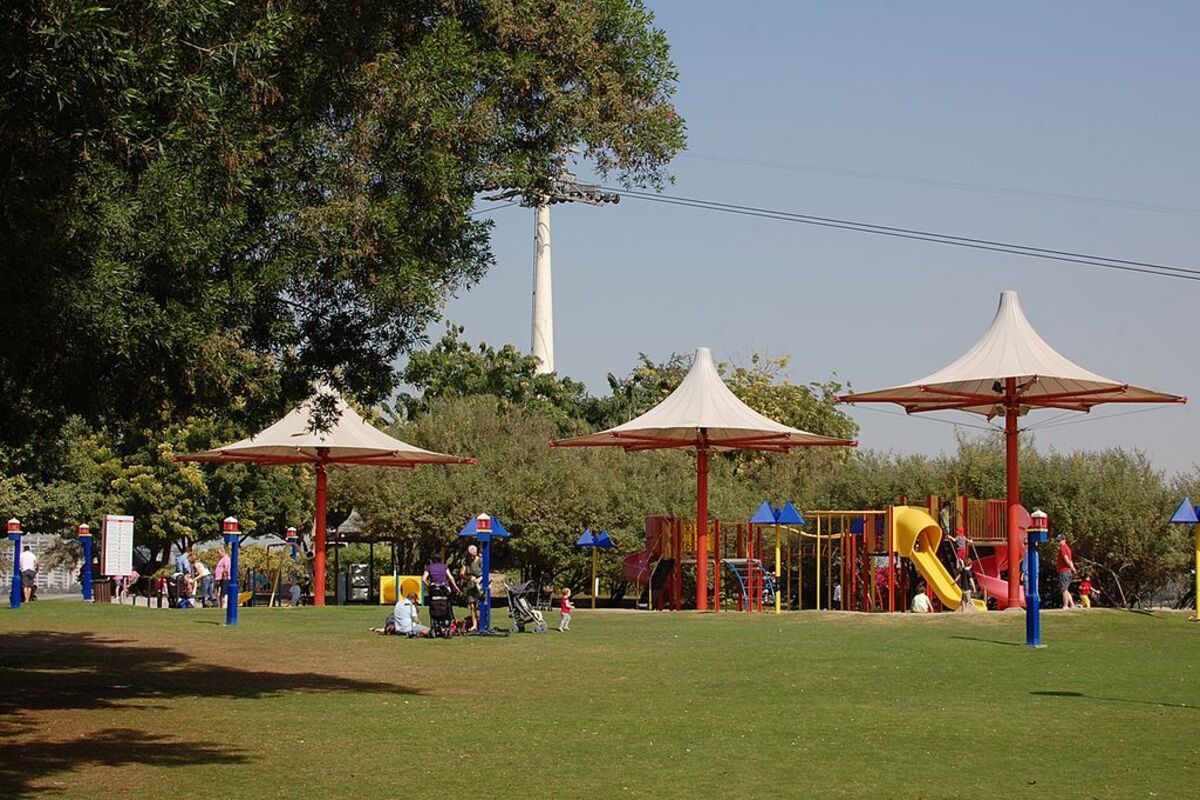 Your children can make new playmates at many of the children's playgrounds located inside Dubai Creek Park. With swings, monkey bars and fun slides. Children can play around and have fun while you are enjoying a picnic from a safe distance or taking a break on a bench. Each playground has its special design and coloring patterns—all the outdoor playgrounds.
There is something to do for everyone in Dubai Creek Park. There are five entrance gates. Three face the main street, and the other two are placed on one side of the Al Garwood and Al Maktoum bridges. This lovely portside park is totally worth a visit.
Also Read: