Adventure lovers unite! Make a mark on your bucket list as you take part in one of the most exciting and thrilling activities.
These are the 9 ultimate and extreme activities to get your adrenaline pumping whether it is on the slopes, in the air or on the sea floor across Dubai's most popular destinations.
Skydive Dubai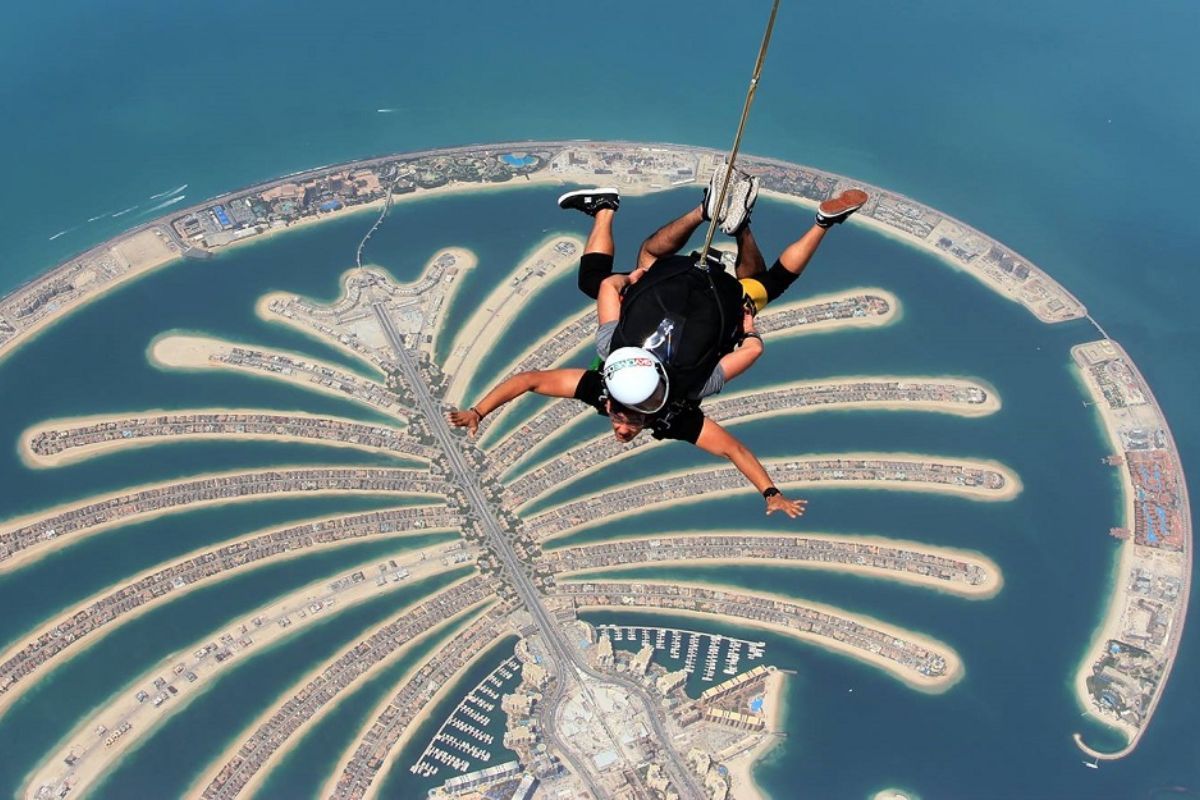 Follow the footsteps of celebrities like Gigi Hadid and Tom Cruise and take a jump from 13,000 ft high! Skydive Dubai is the most thrilling activity you can do. With both indoor and outdoor skydiving areas, Skydive Dubai is one of the most exciting skydiving facilities in Dubai and landing zones on The Palm and the desert, you can view the emirate through a completely new lens. So, if you're looking for a once-in-a-lifetime adrenaline rush that will change your life, then Skydive Dubai is what you've been waiting for!
- Price for the Palm Zone drop is AED 2199
- Price for the desert drop is AED 1699
XDubai Xline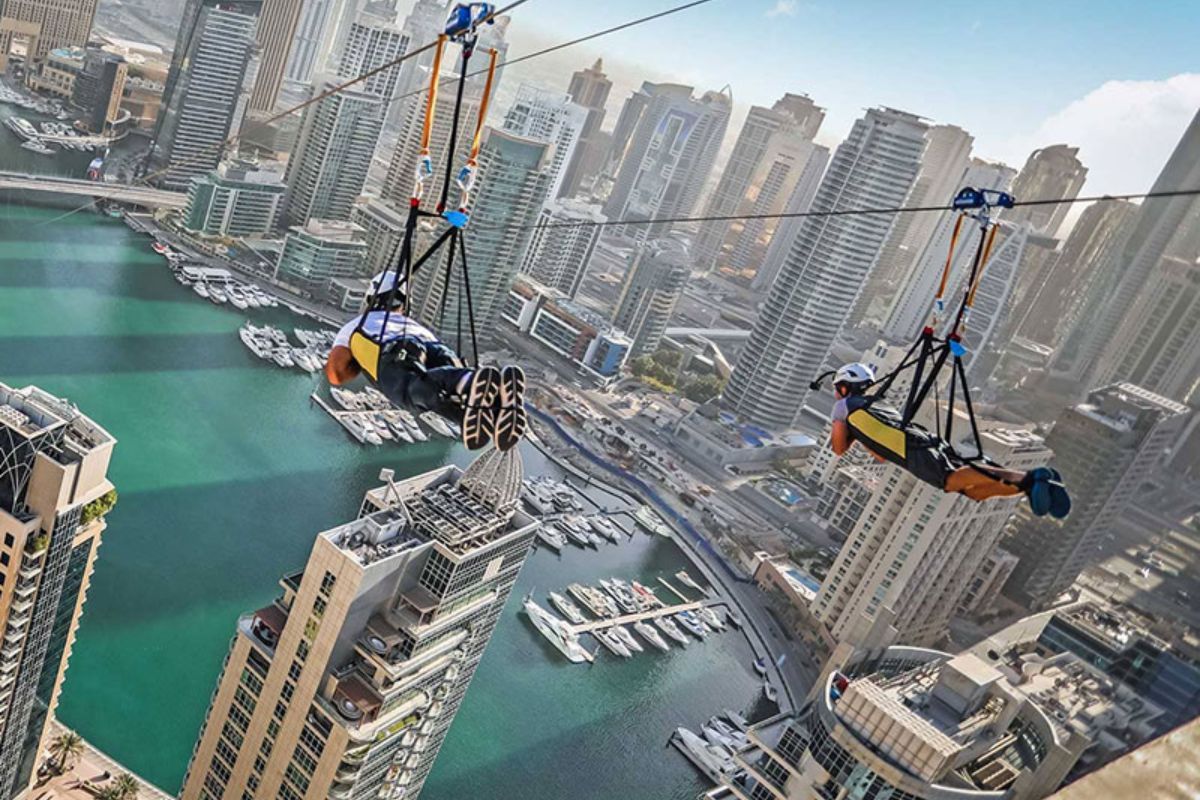 One of the longest ziplines in the world is the XDubai Xline. This zipline, which is 1 kilometre long and over 170 meters above the ground, travels at 80 km/h and offers a compelling and distinctive view of Dubai's downtown area. It will transport you from Dubai Marina and back using its double lines so you can fly like a bird, soaring meters above the glittering Dubai skyline on a scenic journey all around the Marina!
This thrilling zipline experience in Dubai starts from AED 650.
More thrilling activities at XDubai include:
- DREAM Jump: a collaboration with Sky Dive Dubai, where you can jump from the second-largest residential skyscraper, the Princess Tower!
- MX Ride: try out private or group motorcycle riding sessions whether you're a beginner or experienced.
- XPark: learn how to skate and get through the 30 different obstacles at XPark, where you can even get lessons and memberships!
Deep Dive Dubai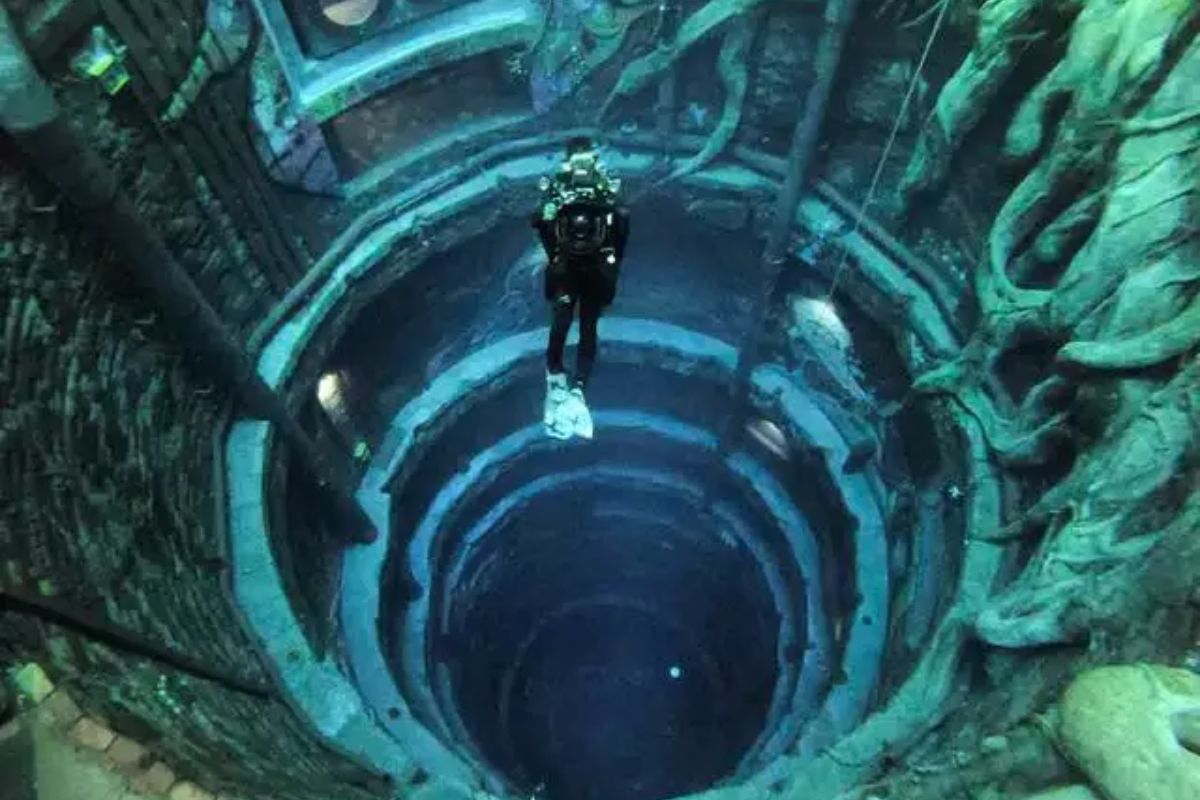 Opened in July 2021, Deep Dive Dubai is the world's deepest pool, measuring 60 meters deep, and containing over 14 million liters of water. Oscar-winning actor Will Smith himself was the first person to ever experience this pool. The most notable is a section designed to look like an abandoned sunken city, thorough with collapsing structures, graffiti-covered walls, fully furnished rooms, and a submerged car. Deep Dive Dubai allows beginners and experts to experience a one-of-a-kind underwater adventure! And if you'd rather stay dry, you can observe the action from the ground via large windows or monitors located throughout the facility.
Cost for this thrilling diving experience starts from AED 900
Sky Views Dubai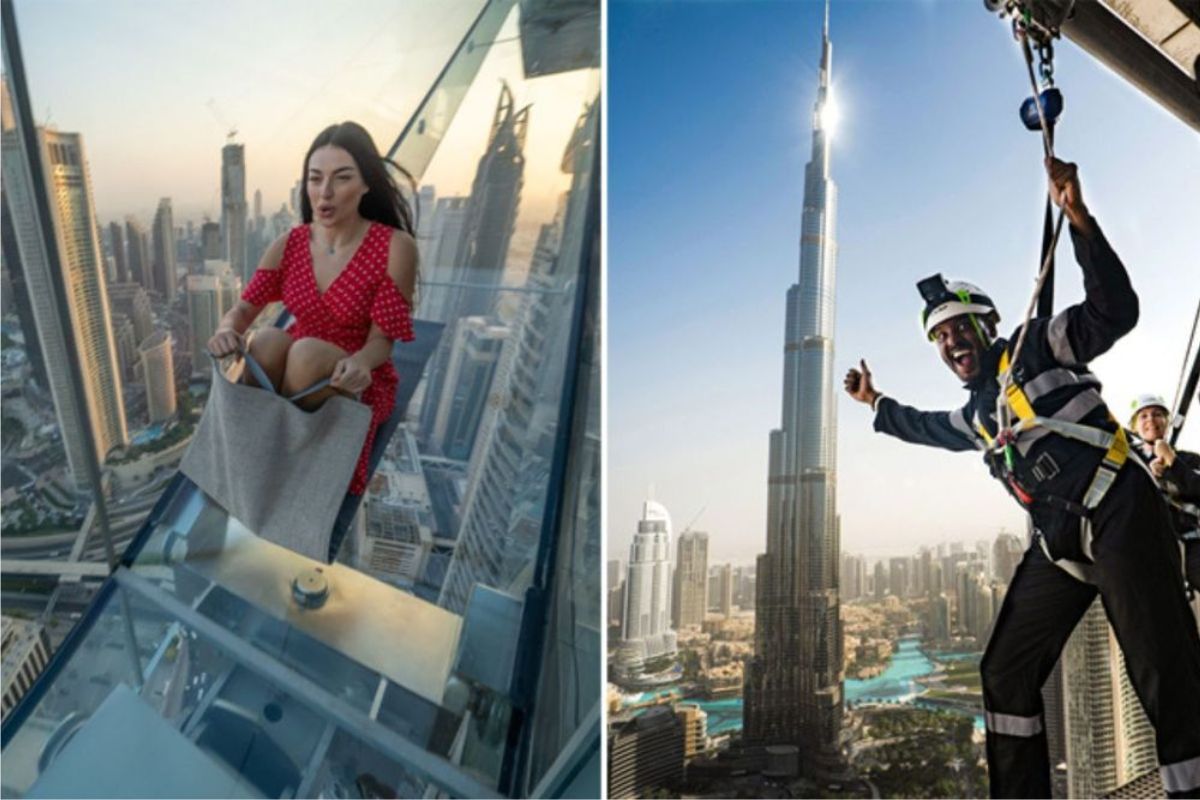 Sky Views Dubai takes sightseeing to a whole other level, literally and figuratively! Having different adventures at over 50 stories, Sky Views gives a brand new thrilling perspective of Dubai. Located at the Address Hotel, you can slide down the glass from floor-to-floor, and even outside of the tower itself. You can also do a heart-stopping leap of faith and take a walk on the edge of the 53rd floor, almost 220 meters above the ground! At this level, you also get a bird's eye view of the city and beyond and you can get back to the ground floor through a glass elevator!
- Prices start from AED 85 for adults in the observatory
- 75 AED for children's admission
- 25 AED to add the glass slide experience
-  Edge walk is for AED 714
Sky & Sea Adventures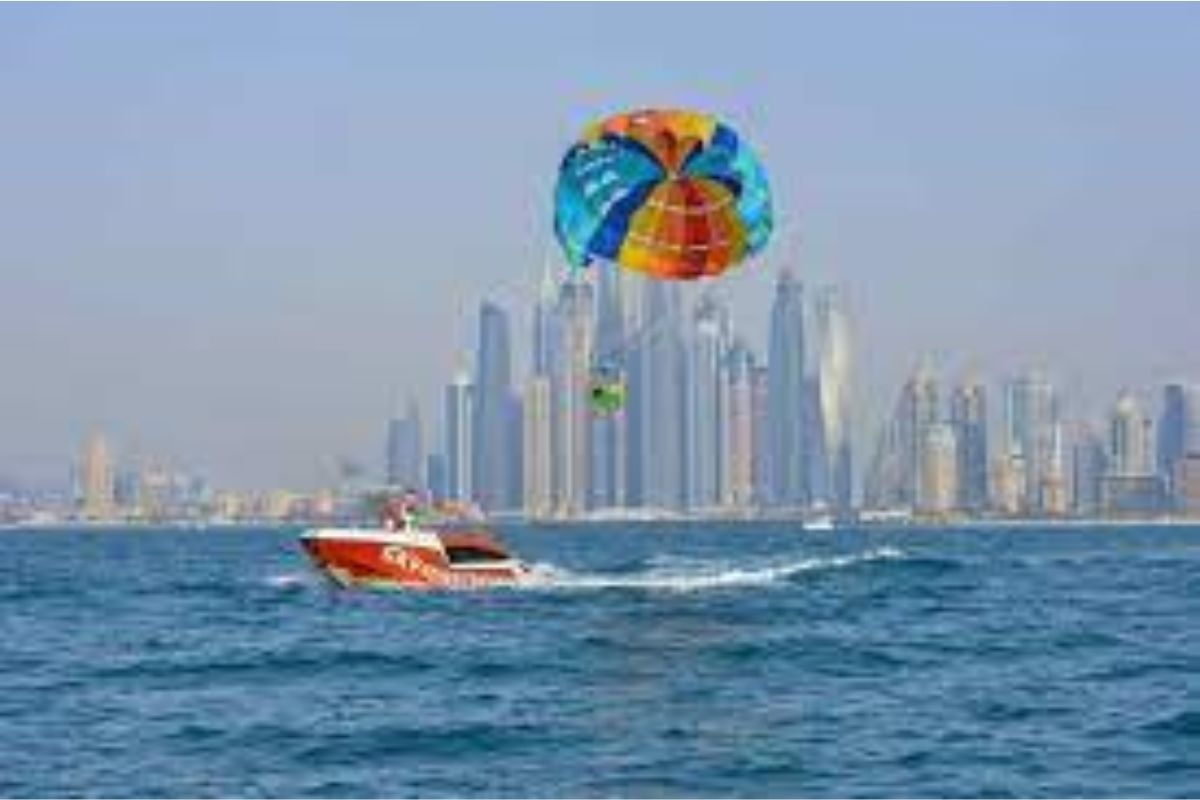 Sky & Sea Adventures offers a variety of exciting water sports! You can go flyboarding, which is essentially a crazy water jetpack, or you could go parasailing or jet skiing! Established in 1998, it takes you on an exhilarating tour of the Arabian Gulf, and although they offer cruises you could simply go on, why would you miss out on something like a water jetpack!?
Other activities that Sky & Sea Adventure offers:
- Scuba Diving
- Wake boarding and water skiing
- Fly Fish
- Kayaking
- Deep Sea fishing
- Donut Ride
- Banana Boat
Prices for these water sports adventures starts from AED 200 (may vary depending on each activity)
Adventura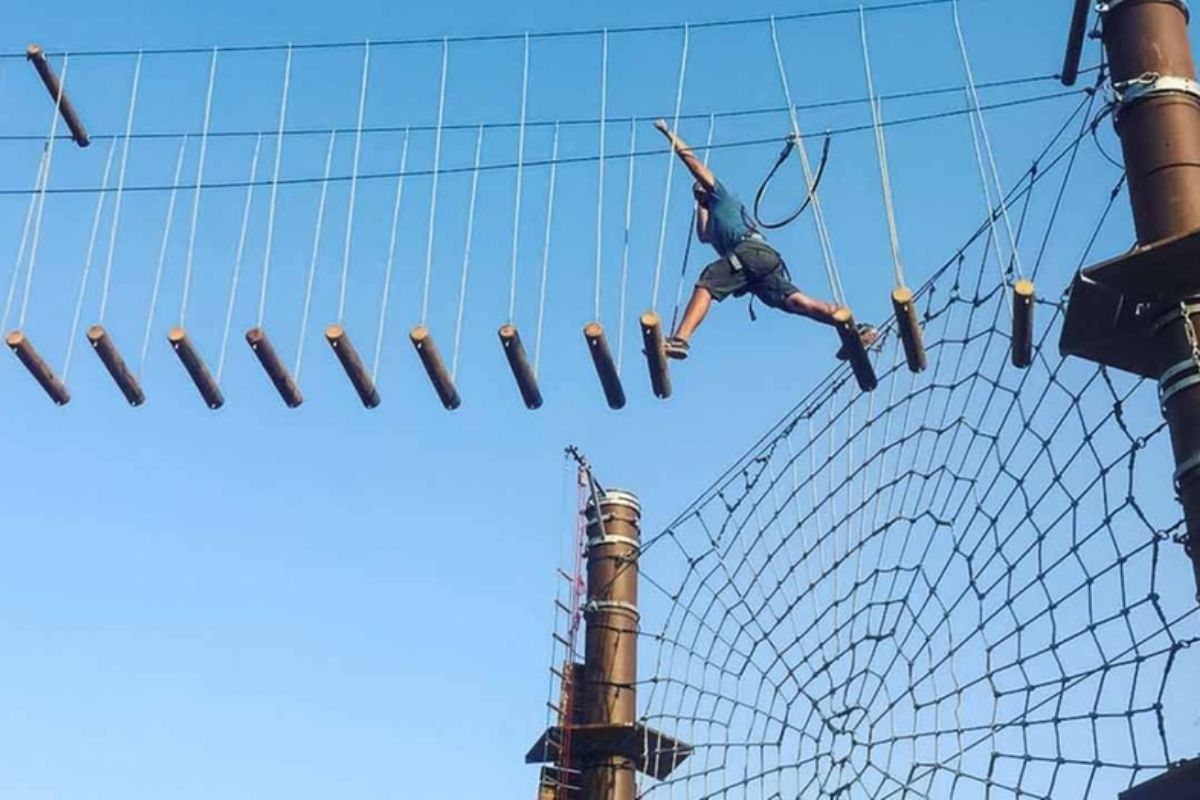 Located in Mushrif Park, Adventura is the largest zipline park in Dubai. Covering over 35,000 sq.ft., it contains around 80 different obstacles, all made to challenge you! You can take a leap of faith, literally, when you climb up a 5-meter pole and jump! You could test your balance and do the catwalk…blindfolded; or go climb on the 12-meter climbing wall! On top of this, you will also receive training in how to safely navigate your way through the park and your trainers will be there with you every step of the way, guiding and pushing you to do better and making sure that you are safe. No matter what obstacle you try, Adventura is one of the most thrilling activities in Dubai!
Prices start from AED 165 (may  vary based on the activities)
Helicopter Tour Dubai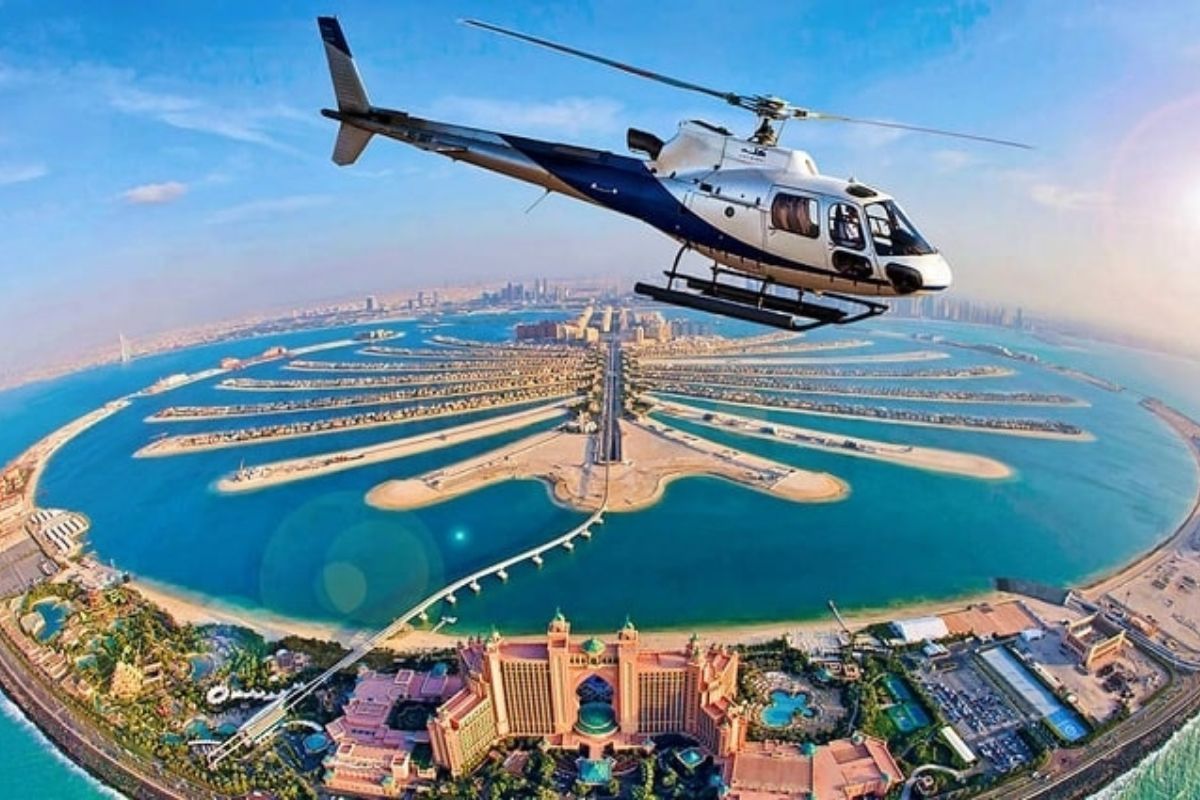 Even though Dubai is the second largest city in the United Arab Emirates and one of the leading tourist destinations, there are still many places that have not been seen by the human eye, which is why you must view Dubai in a new way...in a helicopter! Helicopter Tour Dubai provides private helicopter tours all over Dubai, from Atlantis to the entire city. Established in 2005, it is one of the first helicopter services in the region, so go ahead and take a flight all around Dubai!
Locations to tour:
- Iconic Tour: all popular landmarks including Burj Khalifa and the Canal from the Jumeirah Launchpad
- Pearl Tour: launching from Atlantis to view all landmarks.
- Maxi Ride: launches from Atlantis and flies over every district in Dubai.
Prices start from AED 668 (Will vary depending on the length of the tour and the locations)
Sea Breacher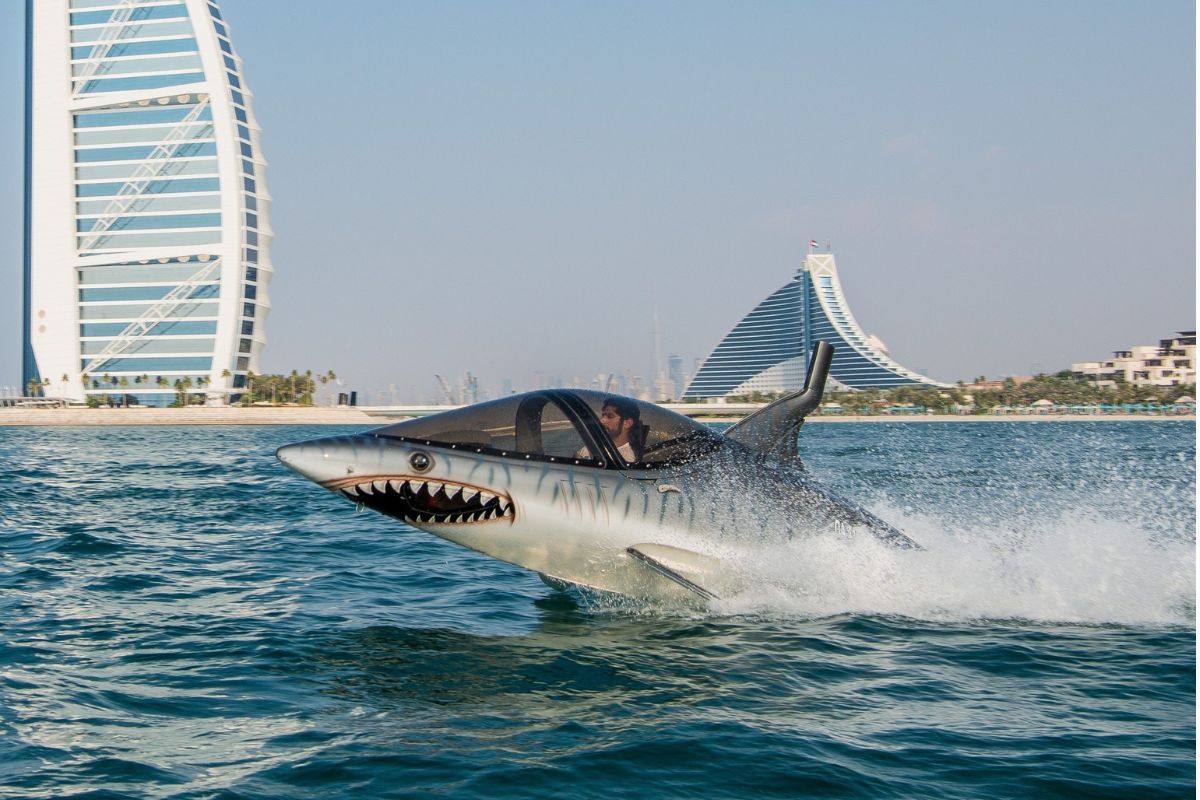 Explore the ocean from a shark's perspective! At Sea Breacher, you can travel on watercraft designed to resemble sharks, dolphins, and whales to get a close-up look at aquatic life. You can jump up to 5 meters in the air and dive to a depth of 3 meters. You can seek to make personalized options and travel at 60 mph while taking in a 360-degree view of marine life!
Experience true thrill starting from AED 600 (can vary depending on the length of the ride and any extra personalization)
Dubai Dune Buggy Bashing Safari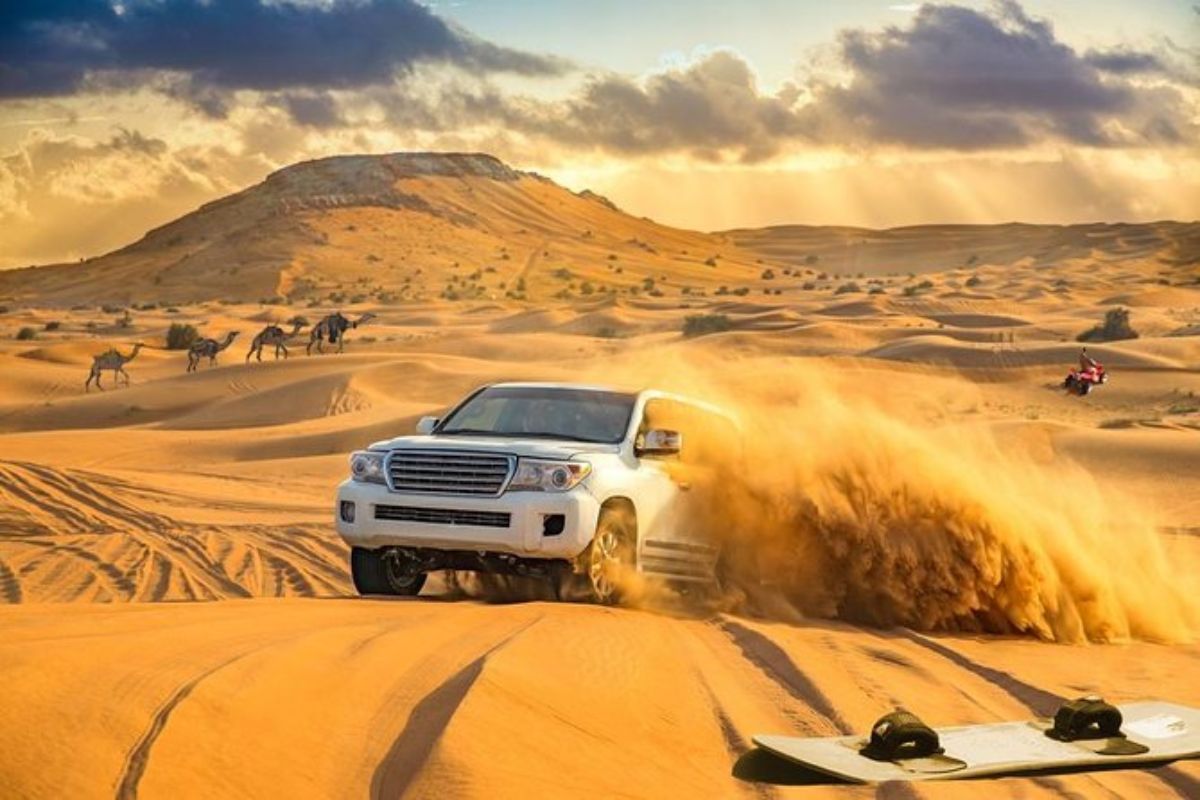 Take a dune buggy ride through Dubai's deserts! You can choose to self-drive your own dune buggy or you can step back and take in all the elements of a dune bash, which also includes an all-day safari where you can go to enjoy a barbeque, live entertainment, and the desert landscape and culture.
Other offers from Dubai Dune Buggy Bashing Safari:
- Morning Safari
- Quad Bike Tour
- Private Desert Safari
- Polaris Dune Buggy
Prices start from AED 99 (may vary depending on which activity you choose.)
Also read: