Dubai is known as the 'Ultimate Shopping Destination' and has more than 70 malls including the largest mall in the world. It is every shopaholic's haven and a dream destination. Dubai is also a city that provides the biggest sales and offers giving you a great deal on countless items. The city is known for hosting the Dubai Shopping Festival which brings more than 1500 brands together offering exceptional discounts ranging from 25% to a whopping 95% off!
Know more about this year's DSF, how you can celebrate it and all the things that await you.

What is Dubai Shopping Festival?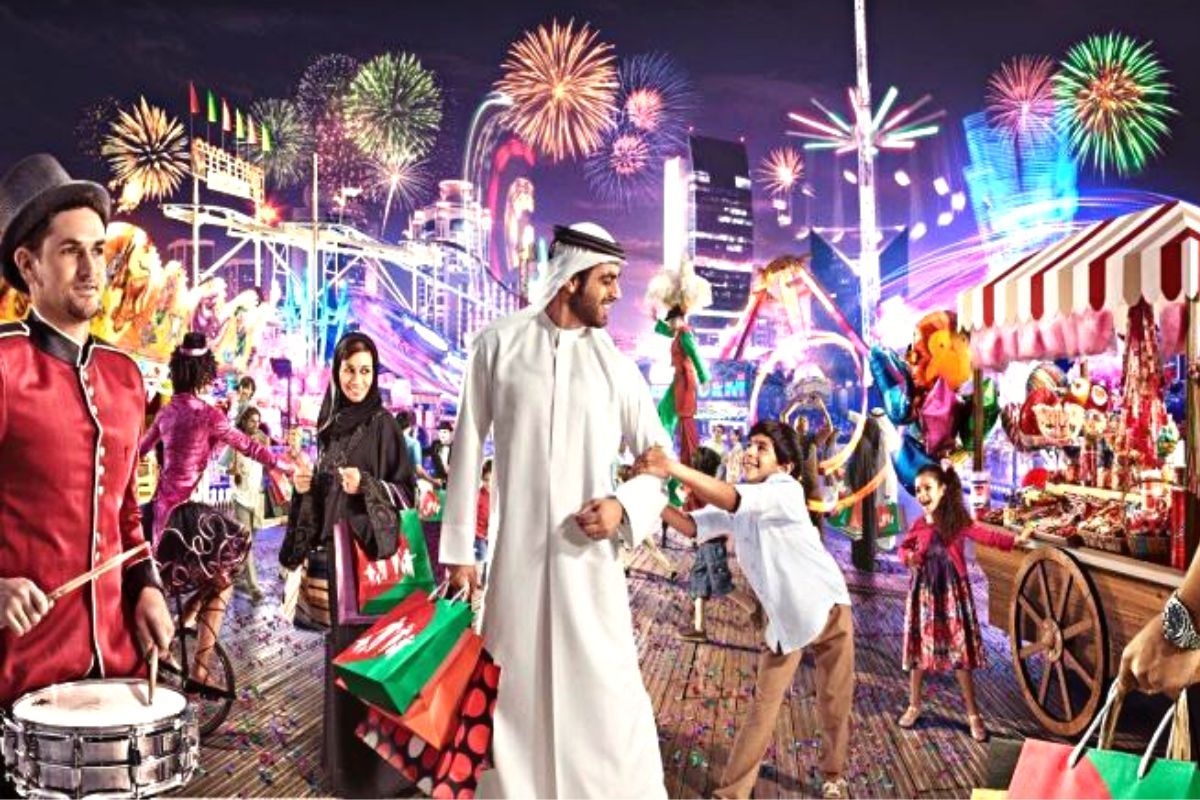 The Dubai Shopping Festival, or DSF, launched in 1996 as a retail event. It was soon promoted as a tourist attraction, and today it attracts over 3 million visitors from all over the world every year. It is a premier festival as well as the largest shopping extravaganza dedicated to festivities and shopping. The DSF lasts an entire month, during which you can find sales and discounts on almost any item in stores. Throughout the festival, a variety of activities are held in malls, parks, and other tourist attractions throughout Dubai. This year marks the 28th edition of DSF which will begin on 15 December 2022 and will last till 29th January 2023. Visitors and tourists from all over the world can look forward to seven weeks of unforgettable celebrations, immersive competitions, raffle draws, and memorable events throughout the city. This year, families can expect top-notch thrills from a variety of indoor and outdoor experiences that are bigger, better, and grander than ever before.
Where to shop during DSF?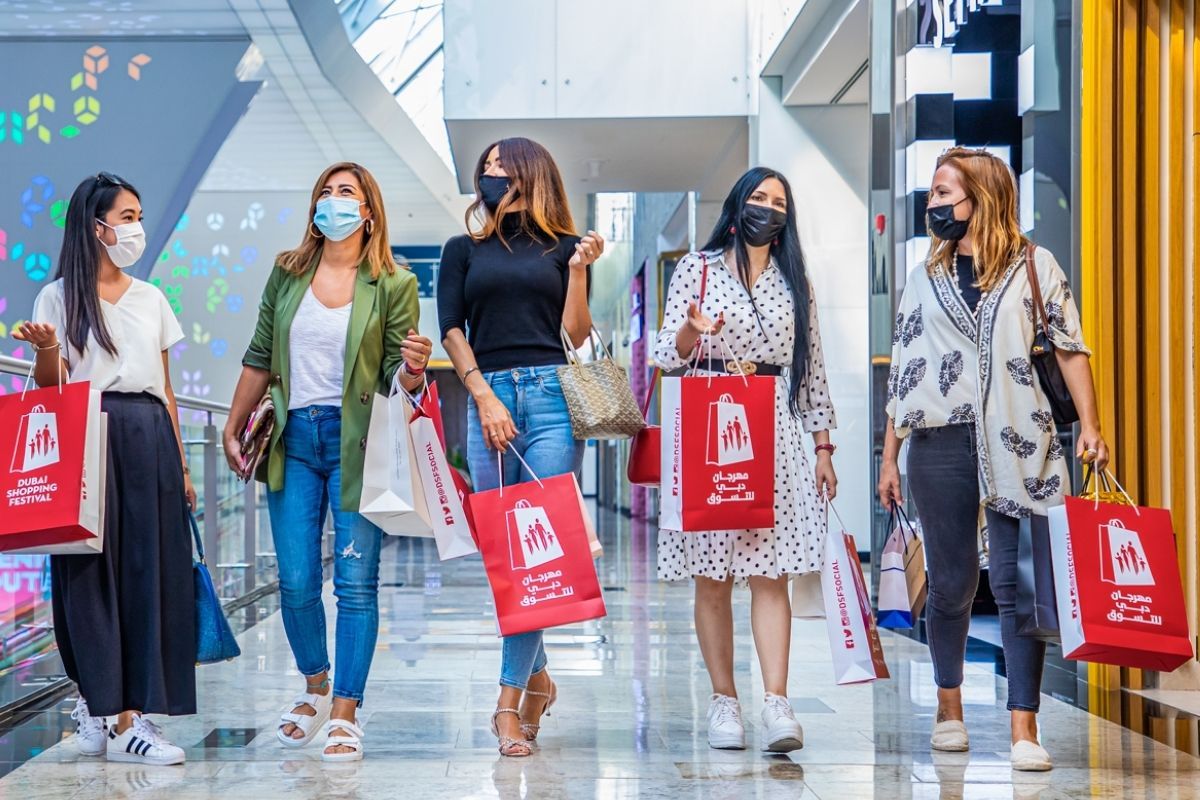 The best part about DSF is that it isn't limited to just one store or mall, the festival is celebrated across the city. Various markets, souks, shops, malls, and stores offer numerous exciting offers and discounts on a variety of items and products. Even though you'll find amazing deals anywhere during DSF, here are some of the most popularly visited malls and markets you can visit for your shopping needs during the Dubai Shopping Festival:

• Dubai Mall
• Gold Souk
• Ibn Battuta Mall
• Dubai Festival City
• Mall of the Emirates
• Global Village
• Lulu Village
• Souks – Perfume Souk, Textile Souk, Spice Souk
• Outlet Mall
• Deira City Centre
• Dragon Mart
• Mercato Shopping Mall

Things to Buy during Dubai Shopping Festival:

It can be a difficult to decide what to buy given the various choices available during DSF.  Thousands of brands offer massive discounts of up to 90% and for shopaholics that is a dream come true. As Dubai transforms into the ideal shopping heaven, even the most luxurious brands will be well within your budget.
Here is a list of items you'll get amazing deals on and can buy during DSF 2022:

• Apparel - If you want to buy designer and luxury clothes, you'll be spoilt for choice here, and the Dubai shopping festival offers will leave you stunned. Find mind blowing offers on brands like - Jack & Jones, BOGGI, Christian Louboutin, Verri, Rodeo Drive, Armani, Billionaire, Bebe, Burberry, Prada and more across all stores and shopping malls in Dubai.
• Make up and cosmetics- The DSF will be a paradise for makeup lovers! You can get your hands on high-end and luxury makeup products and brands. Find great deals and discounts from brands like MAC, Huda Beauty, Chanel, Dior and more.
• Gold Jewelry- Dubai is known as the city of gold and one of the best places to buy gold in the world.   The Dubai Gold Souk and other gold markets, shops and stores in Dubai will offer pure quality gold at unbelievable rates only during DSF 2022. Find quality products at great deals on jewelry brands like – Malabar Gold & Diamonds, Damas Jewelry, Kalyan Jewelers, Joyalukas and many more.
• Perfumes and Watches- Get fragrances from high-end brands like Bvlgari, De Beers, Chanel, Burberry, Armani to world-famous Arabian Oud's. Perfumes are an important part of DSF's festival as it Is the best place buy branded perfumes at lesser prices. You can also find various watches with brands like Patek Philippe Omega, Tag Heuer, Cartier, Rado, ICW, Michael Kors, Burberry and more giving exciting offers and discounts during DSF 2022.
• Electronic gadgets- Dubai is one of the most technologically advanced city in the world. If you are a gadget freak, then these electronics offers during Dubai shopping festival will make astound you. Buy electronic gadgets and devices from popular brands like – Apple, Samsung, Sony, Bose, Acer, Fujitsu and at the best prices from various exclusive outlets and markets like Sharf DG, Jumbo and more.
Other items you can buy at unbelievable prices during DSF 2022 are:

• Leather bags and jackets
• Home décor
• Exotic spices and dry fruits
• Furniture
• Precious and semi-precious stones
• Arabian Dates and coffee

Offers & Discounts during DSF 2022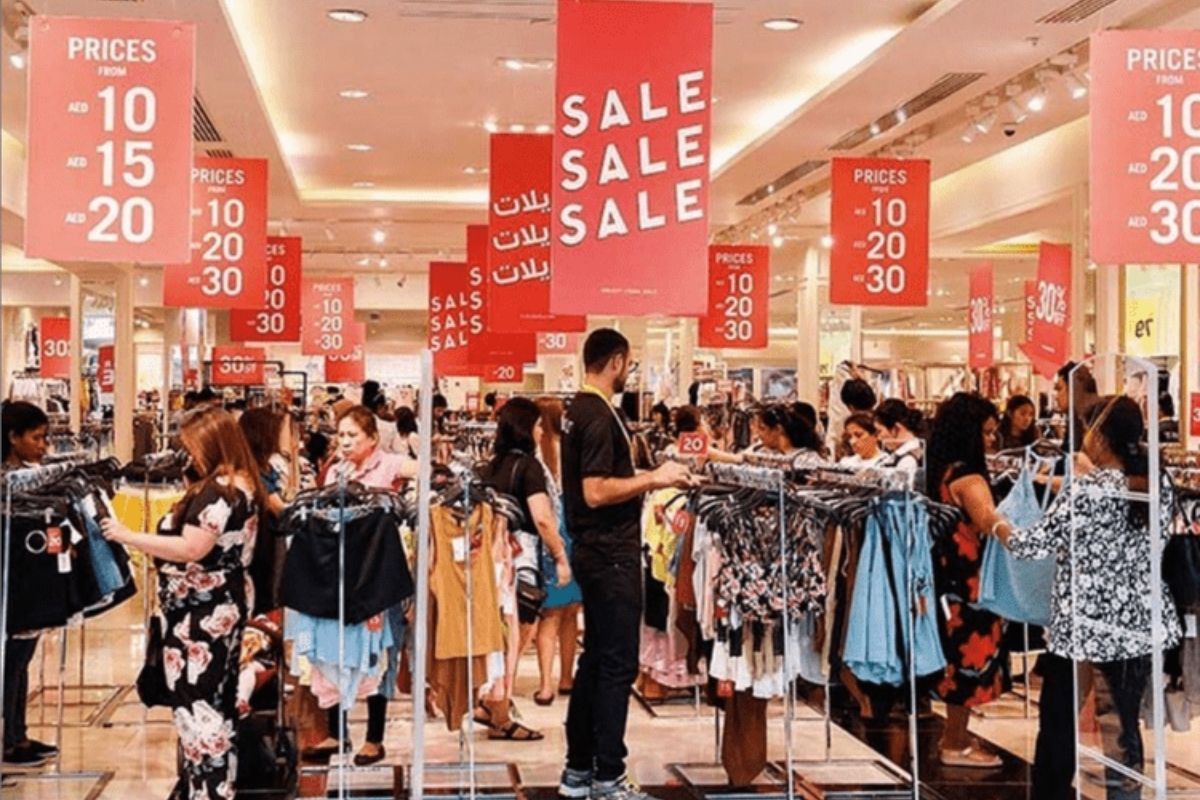 During the Dubai Shopping Festival 2022, you can experience the endless fun of buying all your desired items. Around 60,000 shopping outlets in Dubai will offer generous discounts on the most popular brands ranging from 40- 50 % on gold jewelry, retail brands, electronics, watches, and perfumes. Shopping malls in Dubai will offer heavy discounts that range up to 90% which gives you the perfect opportunity to shop luxury brands without hurting your pockets. Besides exciting offers on shopping, you can also find amazing offers on various dining options, thrilling activities with various affordable packages and exciting offers on hotel stays in Dubai. So, it is the perfect time for you to not only shop till you drop but also enjoy the other offers and packages in Dubai during DSF.

Things to do During DSF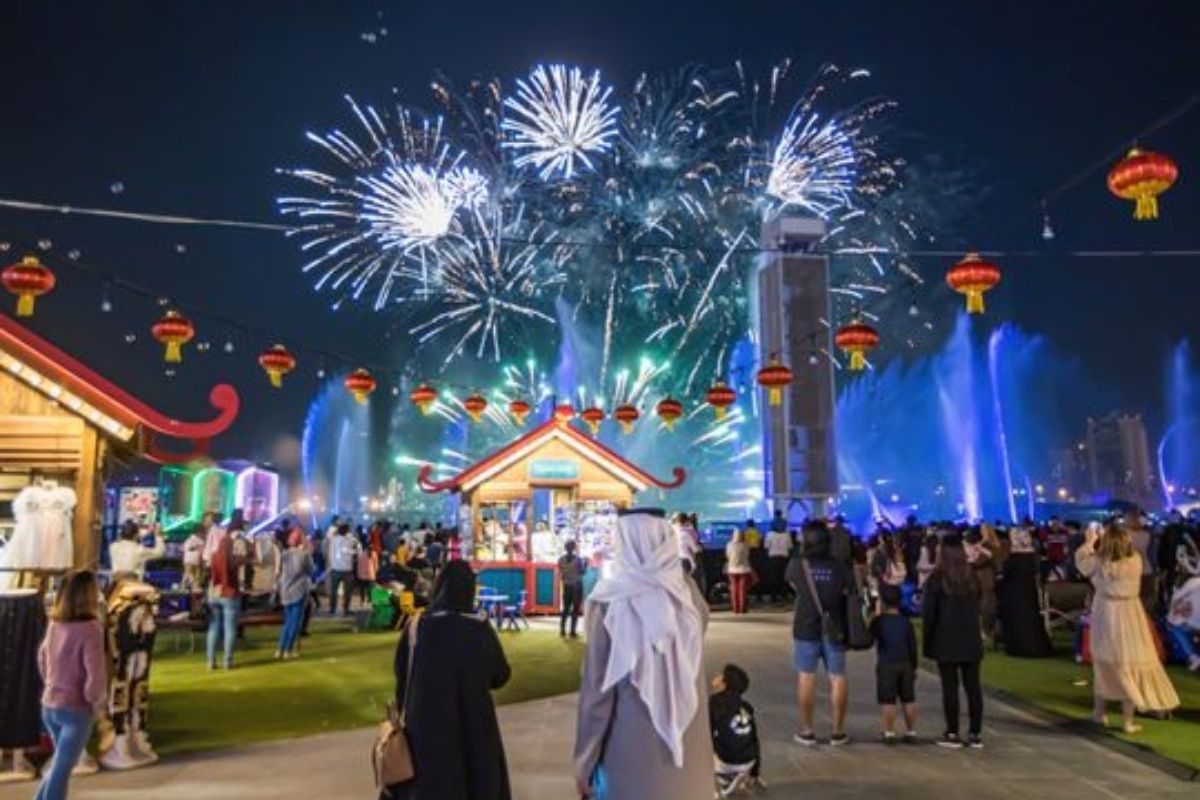 Though, Dubai is a popular tourist destination that has many tourist attractions and activities, The Dubai shopping festival 2022 also offers a wide variety of activities which sets the festival apart from not just being a shopping festival. There are many things you can do with your friends and family this upcoming DSF.
Here's a list of just some of the activities you can take part in during this mega-sale festival:

• Skiing

Head over to Ski Dubai and enjoy an hour-long session of skiing to relax after a tiring day of shopping.  Ski Dubai is the first of its kind in the city where you can enjoy ziplining, snowboarding, skiing, and penguin encounters. It is the best way to take part in a fun activity with family and also relax and let loose in the chilly surrounding.

●  Food

After you're done with shopping for the day or just want to take a break in between, you can indulge on some delicious food options in Dubai. DSF brings out the time where most restaurants offer a unique romantic setting that is perfect for your date nights. With DSF's amazing dining options, you can choose from an incredible array of world-class restaurants in Dubai. Enjoy various delicacies and cuisines by world- renowned chefs at affordable prices. If you have a sweet tooth, indulge in delicious pastries and other treats at the best cake shops in Dubai.

●  Fireworks

Another highlight of the DSF 2022 is the vibrant and eye-catching fireworks. The annual tradition is a spellbinding experience for everyone, regardless of age or gender. Taking place almost every day in major city areas such as Creek Park and Zabeel Park. While at the park, you can also participate in a variety of kid-friendly activities such as magic shows, food tasting carnivals, face painting, and so on.

●   Live Concerts

Enjoy live concerts and performance by world-renowned celebrities during The Dubai Shopping Festival 2022. Dubai is known for hosting many famous celebrities and their performances. After a long day of shopping, grooving to some music at a concert is the perfect activity to do.
Besides these, you can also go on desert safaris and take part in thrilling activity like dune bashing. The DSF also hosts various events each year with a new theme to keep you entertained. Celebrity appearances, food sampling, exciting street performances, magic shows, Live concerts, firework shows, stage shows, brand promotions, art installations and more are the highlights of DSF. You can also get a chance to win mega prizes in the various raffle draws and competitions that will be held in malls across Dubai. DSF also organizes various activities, workshops, and exhibitions for kids and people of different ages.

Tips before visiting Dubai Shopping Festival 2022

•Download the DSF shopping app to remain up to date on the newest discounts, promotions, events, and activities taking place in the city

•Use a credit or debit card that provides instant cashback or reward points so that you can save more

•Shop early in the morning when everyone else is sleeping, so that you get the best products at amazing deals

•Know beforehand what will be found where. Do your research well.

•Browse through HiDubai Deals to be aware of all the deals, offers and discounts available in Dubai even during DSF 2022.

Also Read: