Dubai's history lies in Deira. This area traces all the way back to the mid-1700s! It once was the commercial hub of Dubai, the perfect place for all travelers to buy and trade their goods. Situated right between the Creek and Bur Dubai, Deira sits on the coast of the Persian Gulf and holds over 20% of Dubai's population. Often nicknamed "Old Dubai", Deira remains one of the most authentic places in Dubai and has its completely separate identity. Here's your guide to the oldest area in Dubai!
Markets in Deira
Gold souk
One of the hottest tourist spots in Deira is the famous Gold Souk. As the name suggests, at the Gold Souk you can discover and buy the highest quality of gold. The gold sold is often around 22 carats, and is sold by weight. Of course, considering it is certified gold, the souk is heavily monitored by the Dubai Government to ensure the gold being sold is completely authentic. Don't let the name fool you though! You can buy numerous types of stones, including but not limited to diamonds, silver, and pearls. While buying these luxurious stones will be very expensive, don't worry, because the sellers are expecting you to haggle and bargain! The Gold Souk also holds the world's largest ring, weighing almost 64 kilograms.
Also read about - Dubai Gold Souk
The souk's timings are from 9:30 AM to 9:30 PM on Saturdays through Thursdays, and from 4:00 PM to 9:30 PM on Fridays.
Spice souk
Another historic market in Deira is the Spice Souk. Dating back to the origin of Dubai, you can buy all the spices your heart desires, both local spices and spices from all around the world. Put a Middle Eastern twist on your meals! Not only can you buy spices, but you can buy herbs, teas, and even incense. The spices are sold either by weight or in packets, so you can buy them in bulk if you want!
Also Read about - Dubai Spice Souk
The Spice Souk's opening hours are from 4:00 PM to 10:00 PM on Friday's 10:00 AM to 10:00 PM on the other days of the week.
Waterfront market
Find the freshest catch at Deira's Waterfront Market! This decades-old market originally started as just a Fish Market, but now you can buy anything you need! Located near the port, you can buy everything from meat and vegetables to clothes and fabric. For fish, there are over 400 different stalls where you can buy the best seafood. You can get some fresh meat, and fresh and local fruits and vegetables.
The market's timings are from 6 AM to 12 AM daily.
Museums in Deira Dubai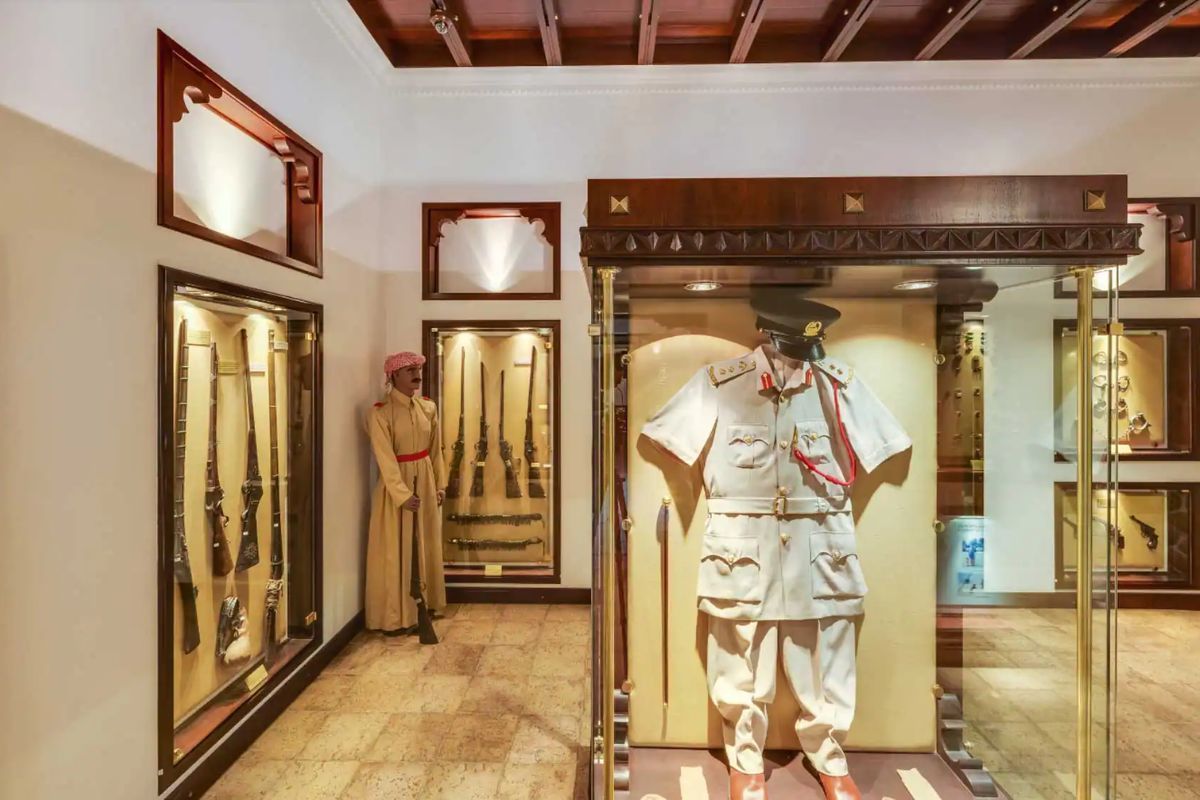 In an area with rich history like Deira, there must be countless museums to remind everyone of the culture and its past. Some of these museums include:
Bait al Banat Women's Museum
Bait al Banat, directly translated to "The Girls' House", is a popular museum in Deira which teaches visitors the history of women and their impact on the UAE. Created by Professor Rafia Ghubash, the women's museum aims to preserve the history of women by showcasing their contributions to art, literature, business, and culture. This three-story museum holds countless galleries appreciating women. On the first floor, you can find a space dedicated to art done by women all across the UAE, and the exhibition also often changes displays to present art by up-and-coming young artists. The second-floor gallery is reserved for all international collaborations with other museums and artists from all over the world, and there's a hall that is dedicated to the famous poet Diwan Ousha Bint Khalifa.
The museum's timings are from 10:00 AM to 7:00 PM on Saturdays through Thursdays, and the entrance fee is 20 AED per person.
Naif Museum
This museum was originally a police headquarters and a prison built in 1939 entirely out of clay! Now, this ex-police station is a museum showing the evolution of the justice system in Dubai. You can visit the two massive galleries and see how police uniforms have changed over the years and try out the interactive exhibitions. There isn't even an entry fee for this museum! Just walk in and explore the history of Dubai's police officers.
Read more about Naif Museum
The timings are from 8:00 AM to 7:30 PM on Saturdays to Thursdays, and 2:30 PM to 7:30 PM on Fridays.
Museum of Poet Al Oqaili
This museum was originally the home of the Saudi-born poet, Mubarak bin Hamdan Al Manea Al Oqaili in 1923. This poet is considered one of the most important figures in Arabic literary history. Now, the museum takes visitors on a trip through the life of the former owner, where they can read some of his original work, and discover the poet's personal items like his pens and furniture. The museum holds 9 different wings dedicated to the poet: His poetry, his Life, his Nabataen poetry, his cultural and social life, his manuscripts, and the home and writing restoration processes.
The museum is open from 8:00 AM to 3:00 PM on Mondays to Thursdays, and from 8:00 AM to 11:30 AM on Fridays.
Activities to do in Deira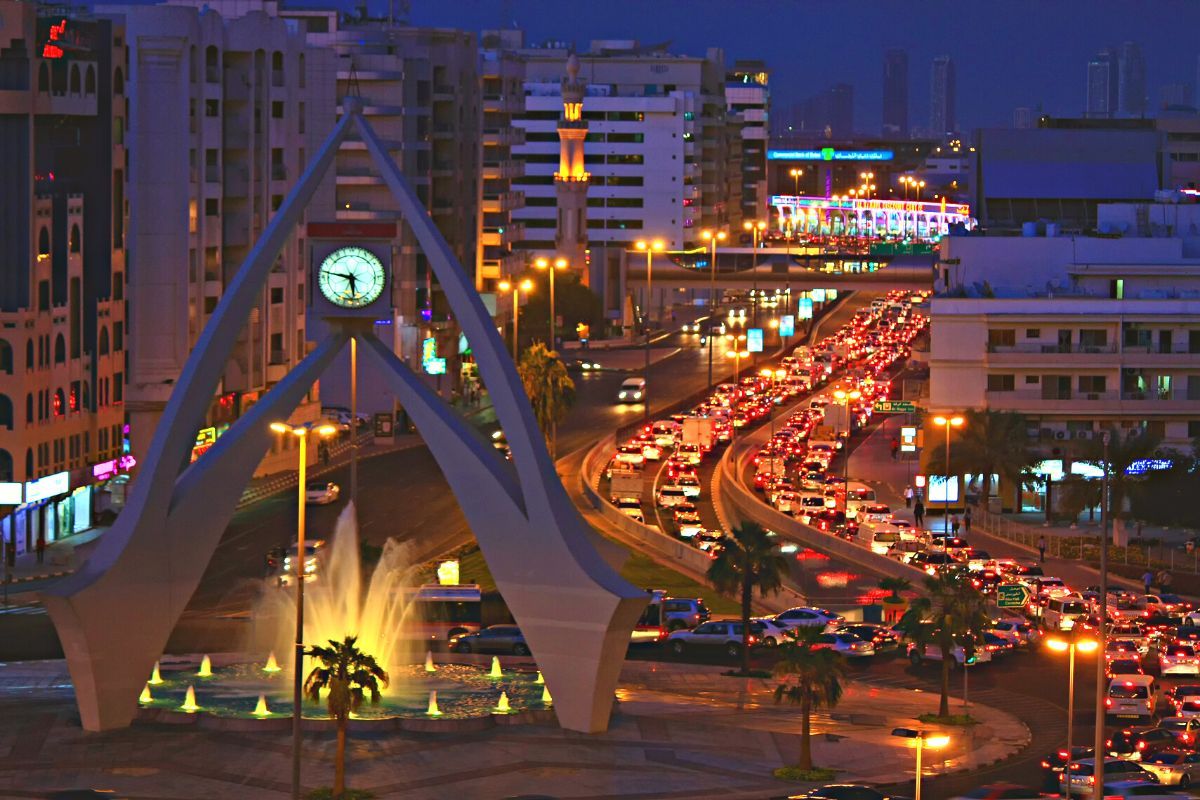 Deira City Center Mall
One of Dubai's oldest malls, City Center Deira, debuted in 1995. With over 370 stores to choose from and over 22 million annual visitors, this mall is the first to be operated by Majid Al Futtaim. Two upscale hotels, Pullman Dubai Creek Center and Aloft Dubai City Center Deira, are also connected to it. You can find everything you need there, from pharmacies and opticians to designer brands, and it has one of the biggest VOX Cinemas in the nation with over 20 screens.
The mall's timings are from 10 AM to 12 AM on Monday through Thursday, and from 10 AM to 1 AM on Fridays, Saturdays, and Sundays.
Hor Al Anz Library
For all book nerds, you can visit the Hor Al Anz Library. Opened in 1989, this library offers a variety of literature, from maps and books to specific period pieces. Hor Al Anz holds hundreds of books, both in English and Arabic and even other languages! They even let you borrow books and integrate modern electronic devices to make your book searching services smoother and easier!
This public library's timings are from 8 AM to 8 PM on Sundays through Thursdays, and 8 AM to 12 PM on Fridays, however it is closed on Saturdays.
Hop on a dhow
You can forget about cruises and hope on a dhow in Deira. The dhow wharfage holds dozens of dhows, some that are even hundreds of years old. These dhows take you on a trip all across the creek and you can even use them for fishing! Starting from around 40 AED, you can take a two-hour cruise on the creek at sunset, morning, or nighttime, all with a VIP dinner and live entertainment!
Take a look at the Deira Clocktower
The Deira Clocktower, often called the Dubai clocktower, is one of the most historically famous landmarks in the city. The tower served as the first land-crossing of Deira and Bur Dubai and was significant in connecting all of Dubai's routes.
Hotels in Deira Dubai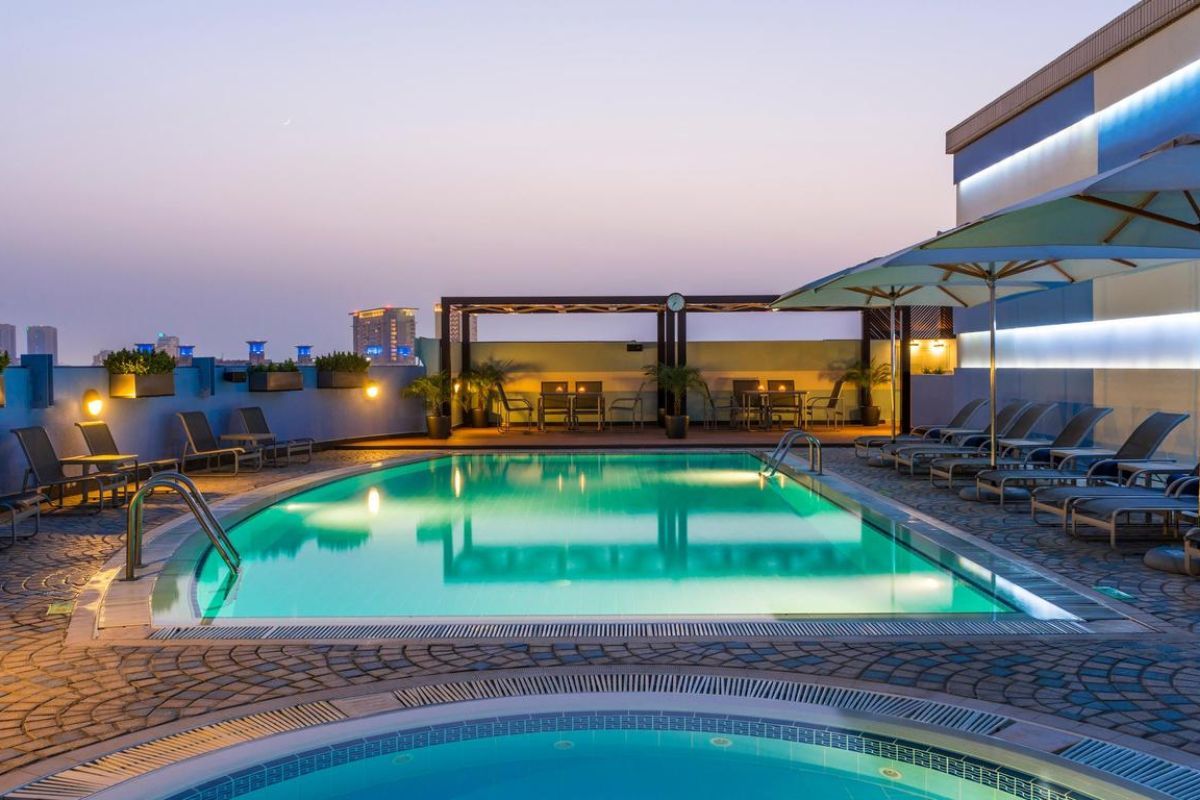 Although al Deira city remains true to Dubai's heritage and culture, that doesn't mean you can't get a taste of the modern-day Dubai luxury. The Deira neighborhood holds over 200 different hotels, and these include:
Avani Deira Dubai Hotel
Avani Deira Dubai Hotel is a 5-star establishment. The hotel is conveniently located near Dubai International Airport, the spice and gold souks, and the Creek.
Crowne Plaza Dubai
The Crowne Plaza is one of the region's oldest hotels. It has deluxe suites as well as a fitness centre and an infinity pool. The hotel also provides a complimentary shuttle bus to the nearby areas. The Crowne Plaza Deira is near the Reef Shopping Mall and only 20 minutes from Downtown Dubai.
Hyatt Regency Dubai
The Hyatt Regency is a 5-star hotel on the Corniche. It is renowned for housing Dubai's only rooftop revolving restaurant, Al Dawaar. On the ground floor, there is additionally an ice rink, as well as a few retail shops and casual restaurants.
Coral Dubai Deira Hotel
Coral Dubai is a four-star hotel in Al Muraqqabat. A business center, fitness club, spa, and rooftop pool are among the amenities available.
Hotel Pullman Dubai Creek City Centre
The Pullman Dubai Creek City Centre is a five-star luxury hotel connected to the Deira City Centre. It has super deluxe rooms and suites, both of which have breathtaking views of the nearby creek. It has four well-known dining options, ranging from buffet restaurants to bars. Throughout the year, the Hotel Pullman Dubai Creek City Centre hosts a variety of community events, and it is conveniently located near the Dubai Golf and Yacht Club and Downtown Dubai.
Schools in the Deira area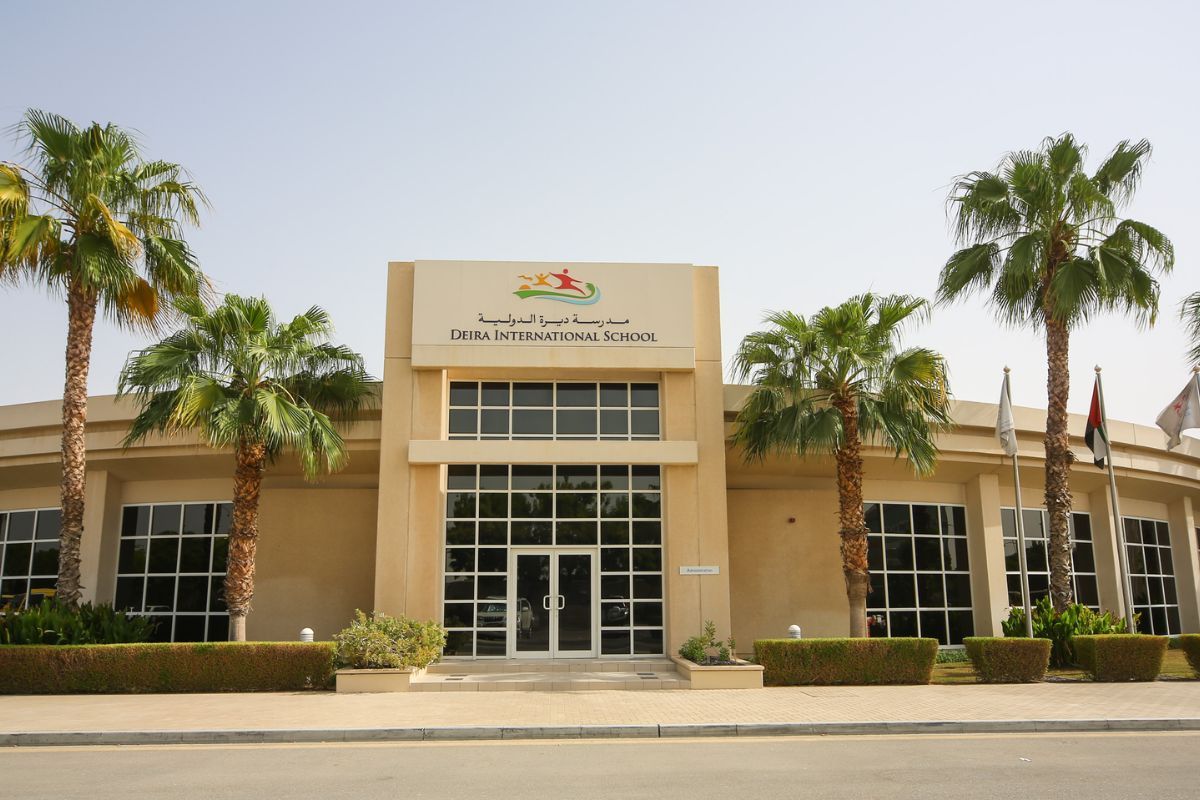 In terms of education, the Deira neighborhood holds countless types of schools, including nurseries like Tiny Tots and Happy Kids Nursery, and British schools like the Elite English School, which offers teachings from preschool to high school.
Some other schools in the area are:

Little Flower English School, offers education levels from preschool to Grade 6.
Sabari Indian School, which teaches all grades, and have integrated technology into its teaching methods.
Deira International School, one of the best schools in the neighborhood, DIS offers a British curriculum and a world-class education.
Westminster School, which is the largest British curriculum school in the whole Deira neighborhood.
Also read