There is so much to explore and enjoy in Dubai, from ascending the Burj Khalifa, the world's tallest structure, to skiing indoors at Ski Dubai. Dubai, however, was formerly a community of fishermen who resided around a creek. If you want to discover what life was like before the city started experiencing tremendous expansion, Dubai's Old Town is the perfect destination to visit to learn more about the history and heritage of the Emirate.
Places to visit in Dubai's Old Town

Gold Souk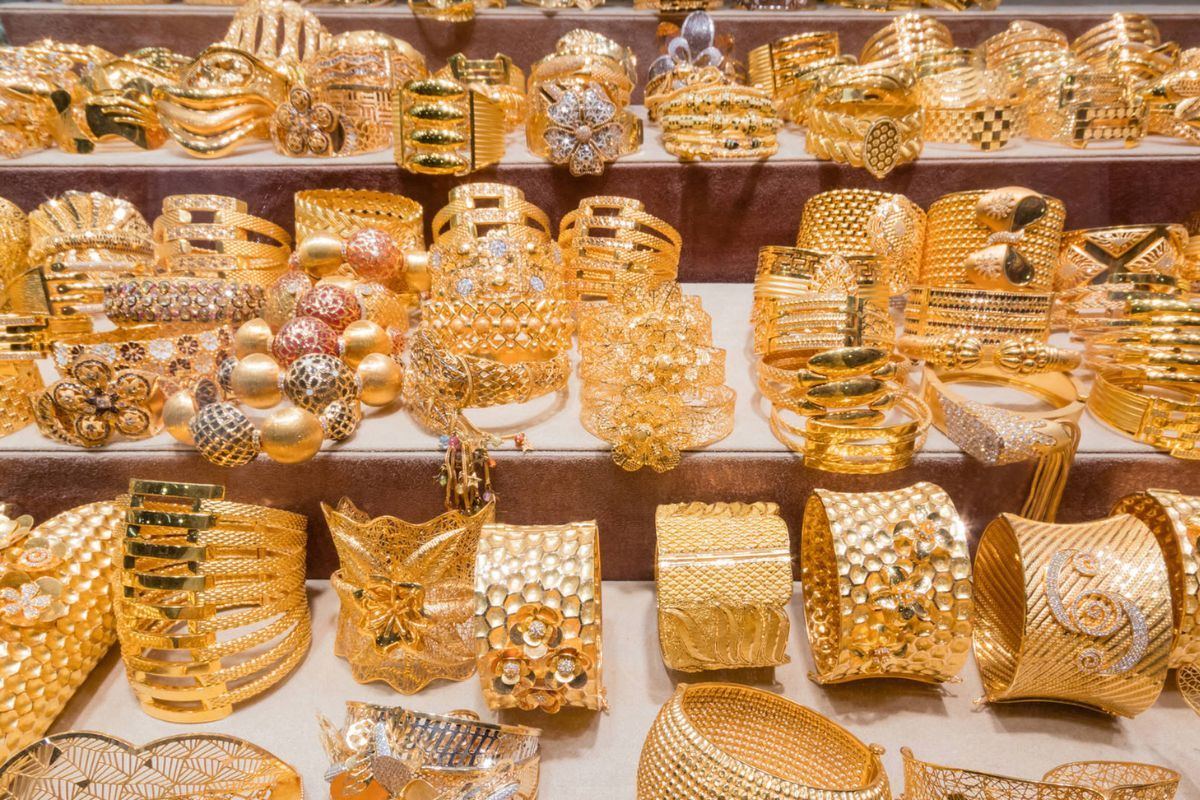 The Dubai Gold Souk in Deira is the most famous and oldest souk in Dubai and is one of the best things to do in the city not only for those who wish to buy gold but also for tourists who want to admire the dazzling jewelry without the intention of buying. The Dubai Gold Souk offers a gigantic selection of gold pieces with designs from around the world. It is home to hundreds of shops whose exquisite craftsmanship makes this gold market unlike any other. Some of these jewelry shops have been in the Gold Souk for decades which guarantees you to find the best of the best gold and precious gemstones pieces here. Whether it's a beautiful addition to your everyday jewelry collection or splashing out for a special occasion, The Dubai Gold Souk makes it very easy for you.
Spice Souk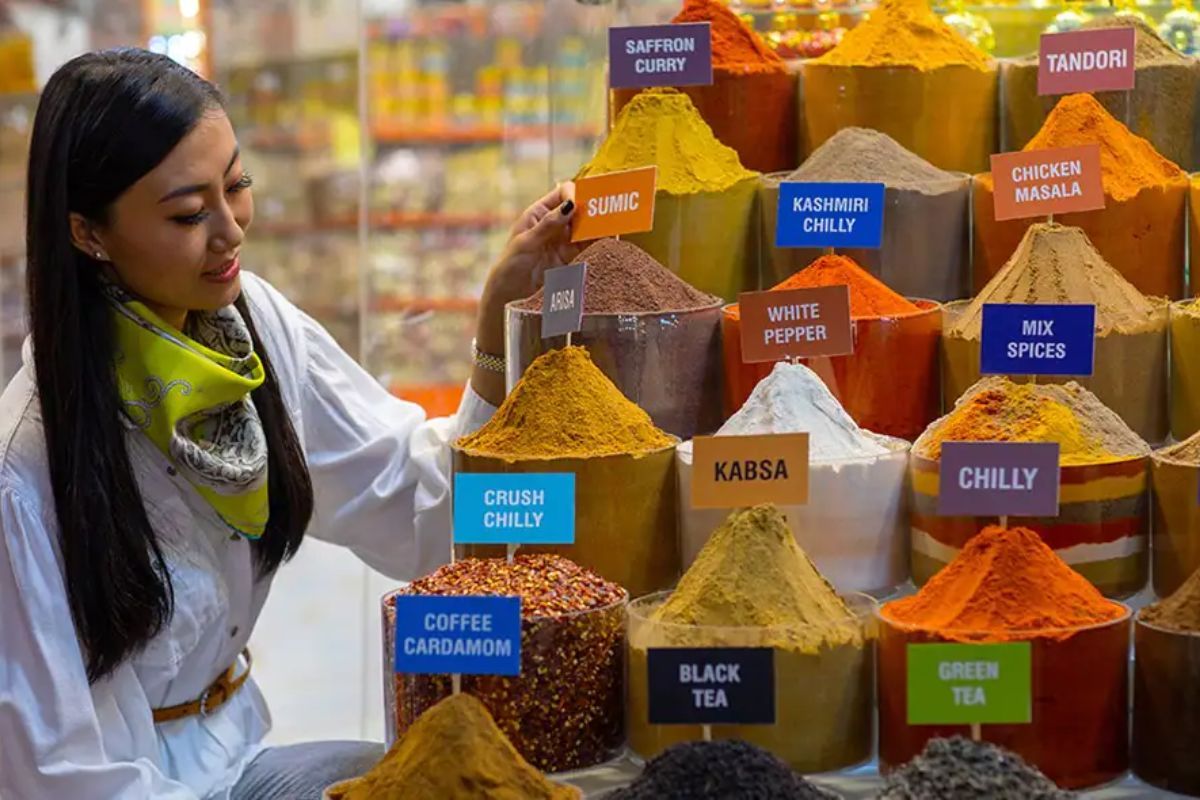 There is no better location to shop for genuine and fragrant spices than the Dubai Spice Souk, situated alongside Deira's waterfront.  Visit the Spice Souk to get lost in the mountains of herbs and spices flowing out of baskets wherever you go. You can also find a fantastic assortment of nuts, oils, and saffron.
Al Bastakiya Quarter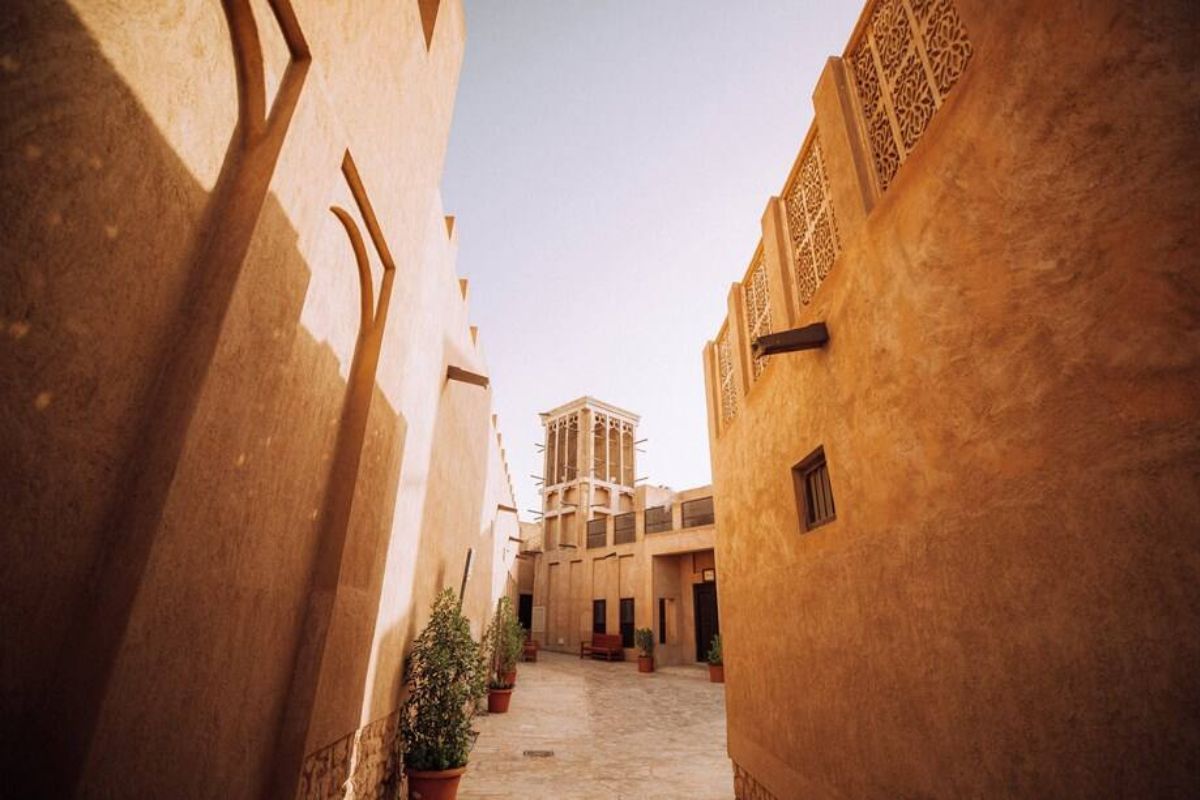 Al Bastakiya is the oldest residential area in Dubai which dates to the 19th century. Visitors can stroll through the labyrinth of streets and admire the distinctive architecture of this neighborhood built by merchants. The wind towers atop the buildings serve as a reminder of a period before air conditioning. Traders that used the Dubai Creek for trade no longer live in the quarter now. However, it is home to a number of tourist attractions, including art galleries and conventional shops.
XVA Gallery & Hotel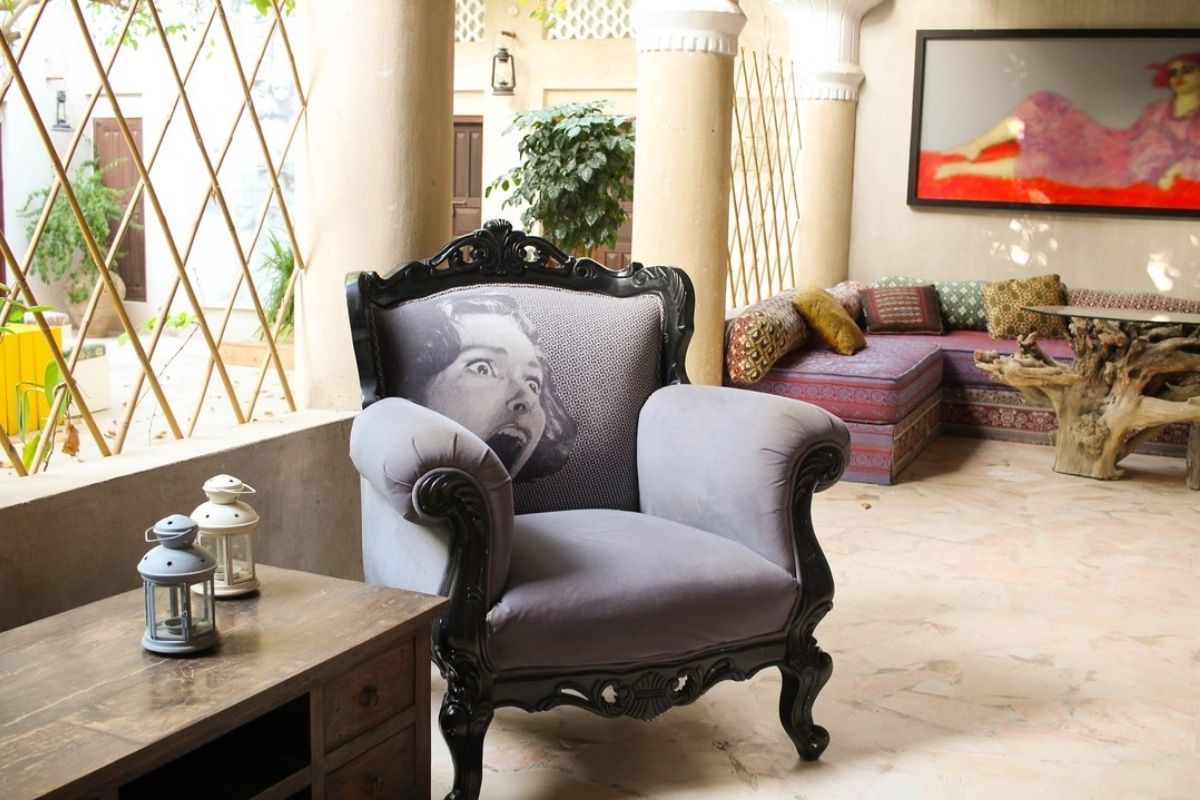 Hidden in the heart of the historical Al Fahidi, in the maze-like sikkas or alleyways, on the colorful and soulful Dubai Creek, XVA Art Hotel is the former home of the Seddiqi family (Dubai's Rolex dealers) that turned into a boutique hotel in the early 2000s by founder, Mona Hauser. XVA has created a niche and continues to facilitate conversations on art, culture, heritage and creativity in Dubai. Offering 15 individually designed suites and rooms, an award-winning restaurant, wind towers and three courtyards, this centrally located hotspot is the city's unique retreat.
You can also explore the local art scene as well as learn about international artists at XVA Gallery. The gallery hosts exhibitions by renowned artists.  The historic building, which was originally constructed using elements like coral, contrasts sharply with the eye-catching, vibrant sculptures, creating an intriguing fusion of art and history.
Meena Bazaar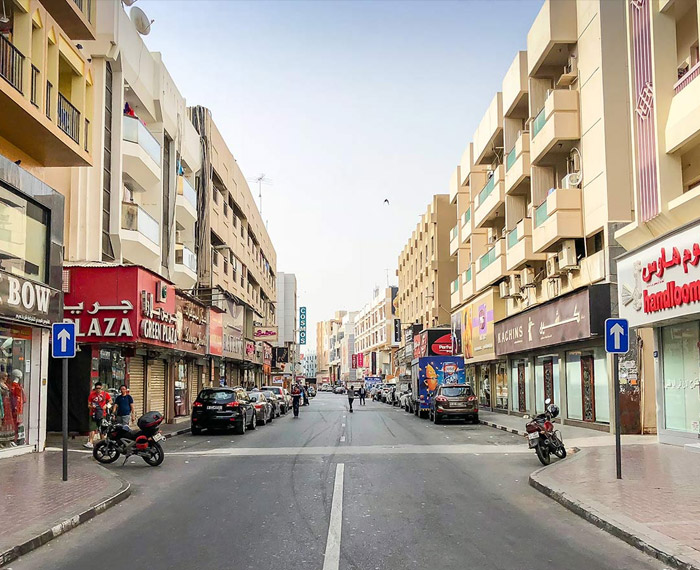 Meena Bazaar is the go-to shopping destination for South Asian clothing and handicrafts at the most competitive pricing. This tourist and local hotspot in Bur Dubai is situated between Al Fahidi Street and Khalid Bin Al Waleed Road, mostly in a single lane. Meena Bazaar, sometimes referred to as "Bur Dubai's Little India," takes you back in time with its vibrant stores and vistas of the old Dubai Creek.
Al Seef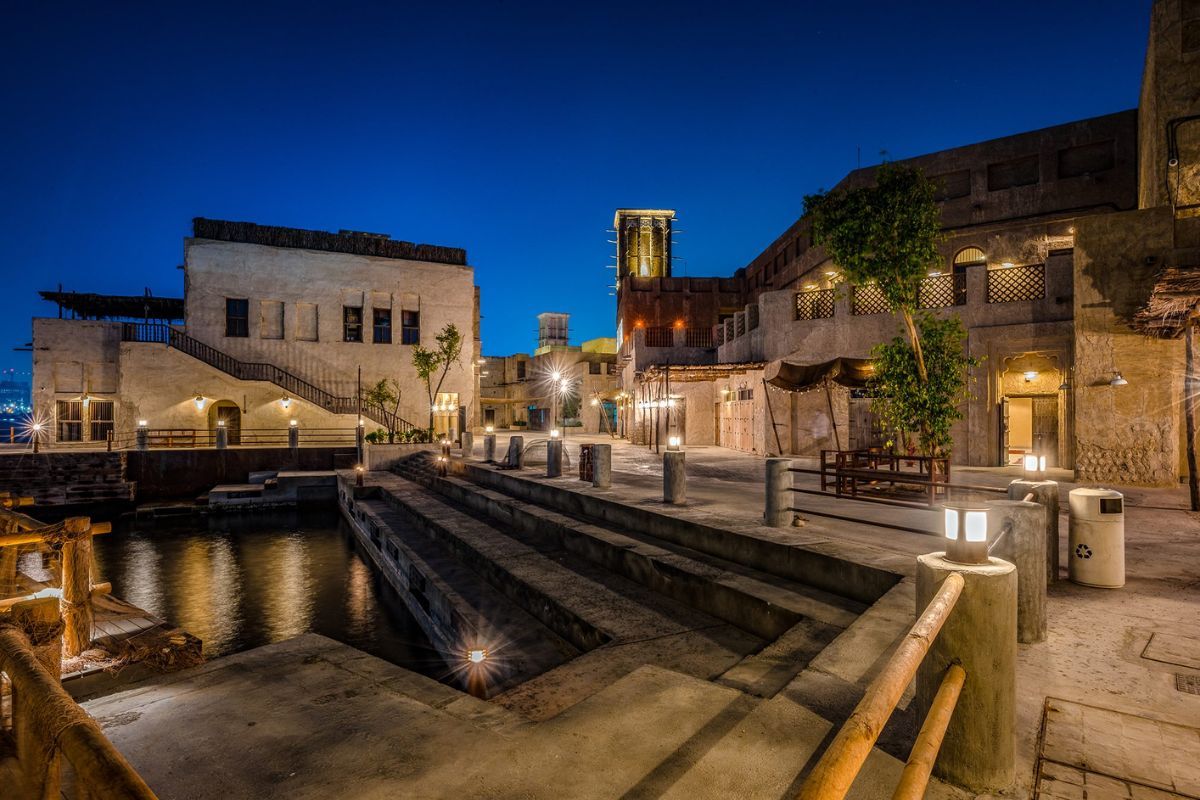 Bring family and friends to Al Seef and discover laid-back contemporary style - from food to fashion and beauty - in Dubai's heritage district on the edge of its historical creek. Featuring fab views of Dubai's historic creek, traditional dhows, and old-world architecture paired with modern comforts, Al Seef is the ideal tourist lifestyle destination. From Arabic to American, Indian to Emirati, a vast array of foodie options is available at Al Seef.
Dubai Abra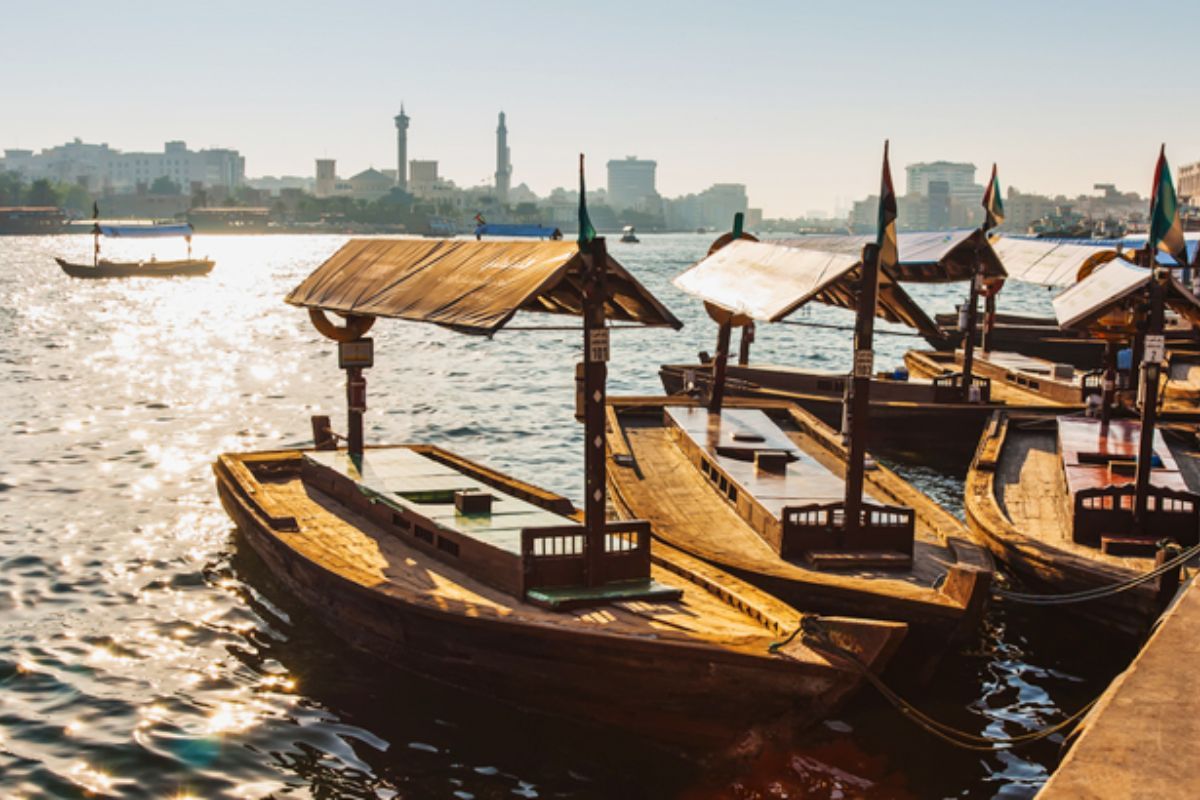 Embark on a trip on the Dubai Abra, the city's oldest form of transportation. Abra derives from the Arabic word "abara," the meaning of which is "to cross".  It has been one of Dubai's most used forms of transportation for centuries, making it the emblem of the city's tradition and culture.
There are various types of Abras in service:

Museums in Old Town Dubai

Dubai Museum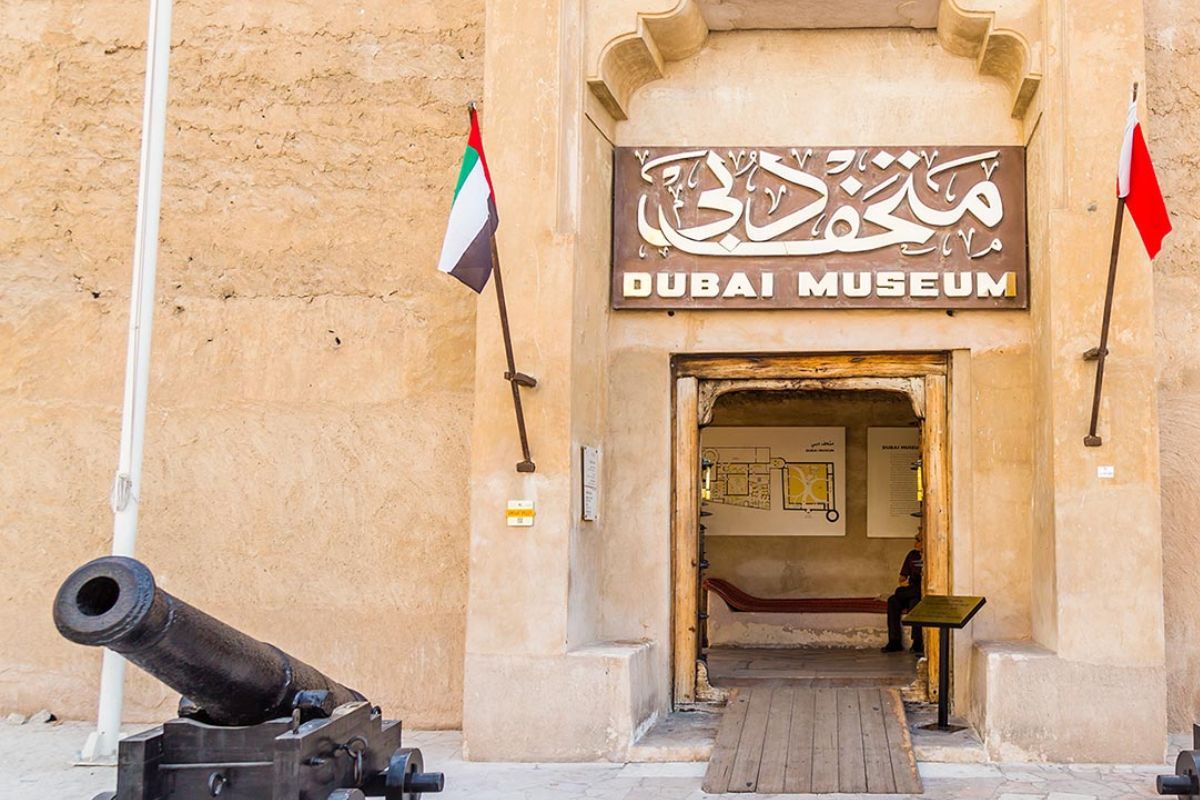 Visit the Dubai Museum and witness colorful dioramas and informative historic exhibits. Located in the Al Fahidi Fort, it is the oldest existing building in the emirate and a must-visit to get a taste of old Dubai. Built in 1787, this fort was once the monarch's base, a fortified residence, and a weapons arsenal and prison, before being renovated during the reign of Sheikh Rashid bin Saeed Al Maktoum.
In 1971 (the same year the UAE was formed), the fort reopened as Dubai Museum. Showcasing Dubai's history and its original heritage, you can get a glimpse of everyday life before the discovery of oil in the UAE. The galleries recreate historic Arab houses, mosques, souks and date farms, while also depicting scenes from the desert and marine life.
Coffee Museum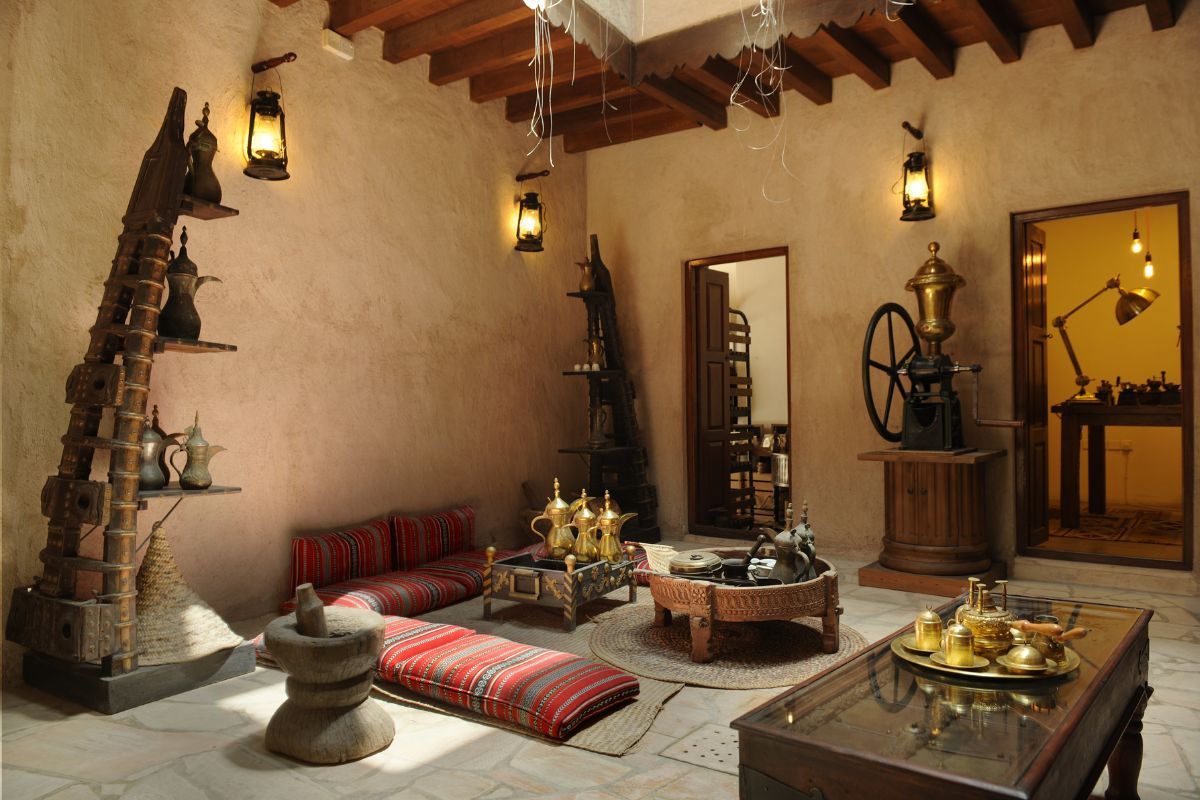 The Coffee Museum is located in one of Dubai's heritage hubs, Al Fahidi in Bur Dubai. It is an upscale classic concept with international standards in a small, cozy, relaxing atmosphere with a simple oriental setting. The museum showcases a wide selection of antique items illustrating regional and international coffee history and culture. It is a platform for experiencing different regional styles of coffee such as local Arabic style, Ethiopian style Japanese style, etc. The museum emphasizes coffee education for interested customers who wish to learn more about coffee, coffee roasting, and coffee brewing. The Coffee Museum also has a gift shop selling coffee-related gift items.
Coin Museum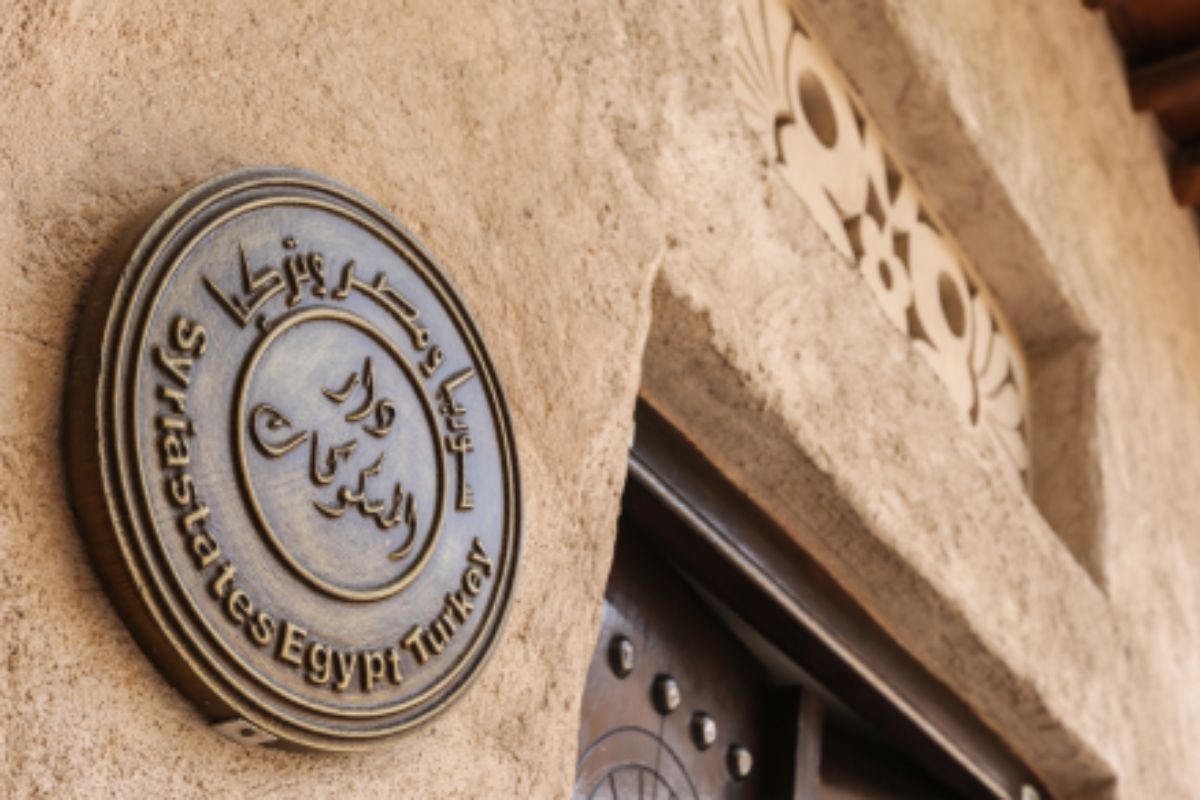 The Coins Museum was converted to a Museum for Coins in 2004 and is situated in Bur Dubai's Al Fahidi Historical Neighborhood next to the Ruler's Diwan. It has two storeys and was constructed out of coral, stone, plaster, sandalwood, leaves from palm trees, and teakwood.
Visitors to the museum will see coins from various historical periods. The museum has coin-specific display cabinets, magnification screens, and touch displays with computerized drop-down lists carrying full information about each coin.
Must-Try Restaurants in Dubai's Old Town

Arabian Tea House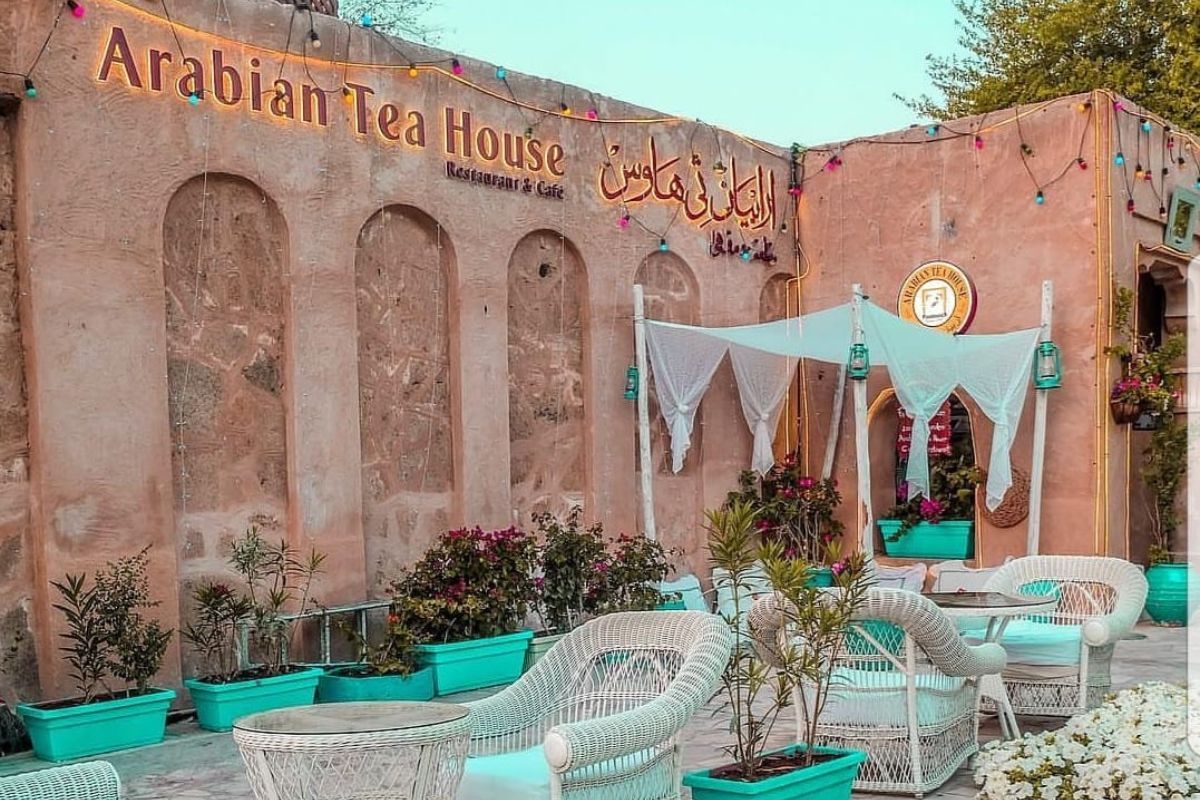 As you step into the Arabian Tea House, the first Authentic Emirati Restaurant since 1997 (although old-timers would still prefer to call it the Basta Art Café), you are transported into the old times, authentic style with turquoise benches, white rattan chairs, lace curtains, and beautiful flowers, enjoying your cup of gahwa (traditional Arabic coffee) in the shade of an old tree and the languid air swoons around you. Arabian Tea House offers more than 150 different types of tea and drinks. It is a popular eatery among tourists, this cozy spot is also one of the best places in the city to try authentic Emirati cuisine.
XVA Café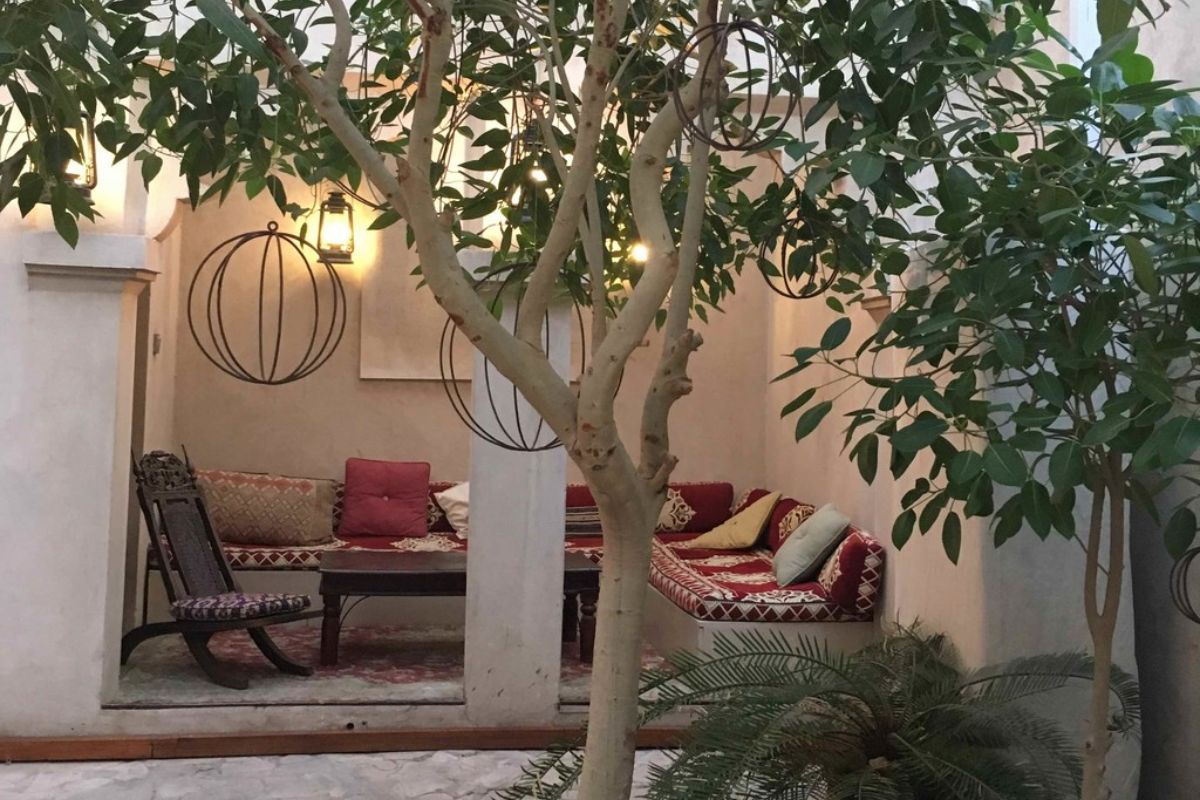 XVA Café offers a range of Middle Eastern-inspired vegetarian options served in any of the three shaded courtyards. Since XVA Café opened it has been hailed as "Dubai's best-kept secret", serving freshly prepared vegetarian food. Be transported back to a simpler time with a signature mint lemonade in the traditional courtyard, serenaded by the rustle of leaves and the light chirping of birds.
Al Ustad Special Kabab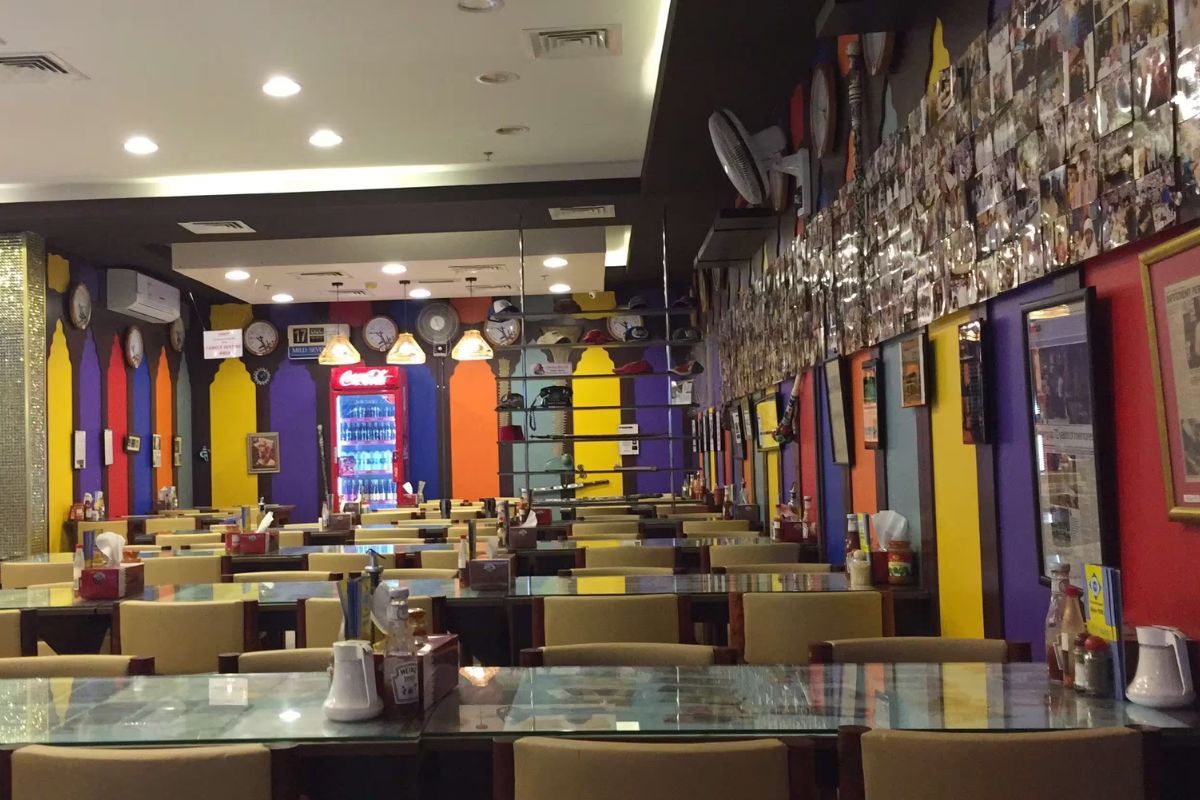 Al Ustad is a hidden gem but at the same time widely known for its authentic Persian Kabab! Very popular with the locals and the tourists as well, it boasts of serving some of the best fresh kebabs cuisines in the city. An absolute delight for all meat lovers out there. The portion sizes are generous and the prices are very good for Dubai standards.
Also read: