Dubai is a luxurious city that has everything you can imagine. From thrill-seeking adventures to romantic attractions. Date nights are essential in any relationship and is the perfect chance to dress up, have fun and dine on delicious food with your loved one. Dubai has an endless list of romantic places that are perfect for your date nights. With too many options at hand you'll end up spending the entire night just deciding what to eat. So, here are some of the best date night dining spots in Dubai that will make your date even more romantic and memorable.
1. 101 Dining Lounge & Bar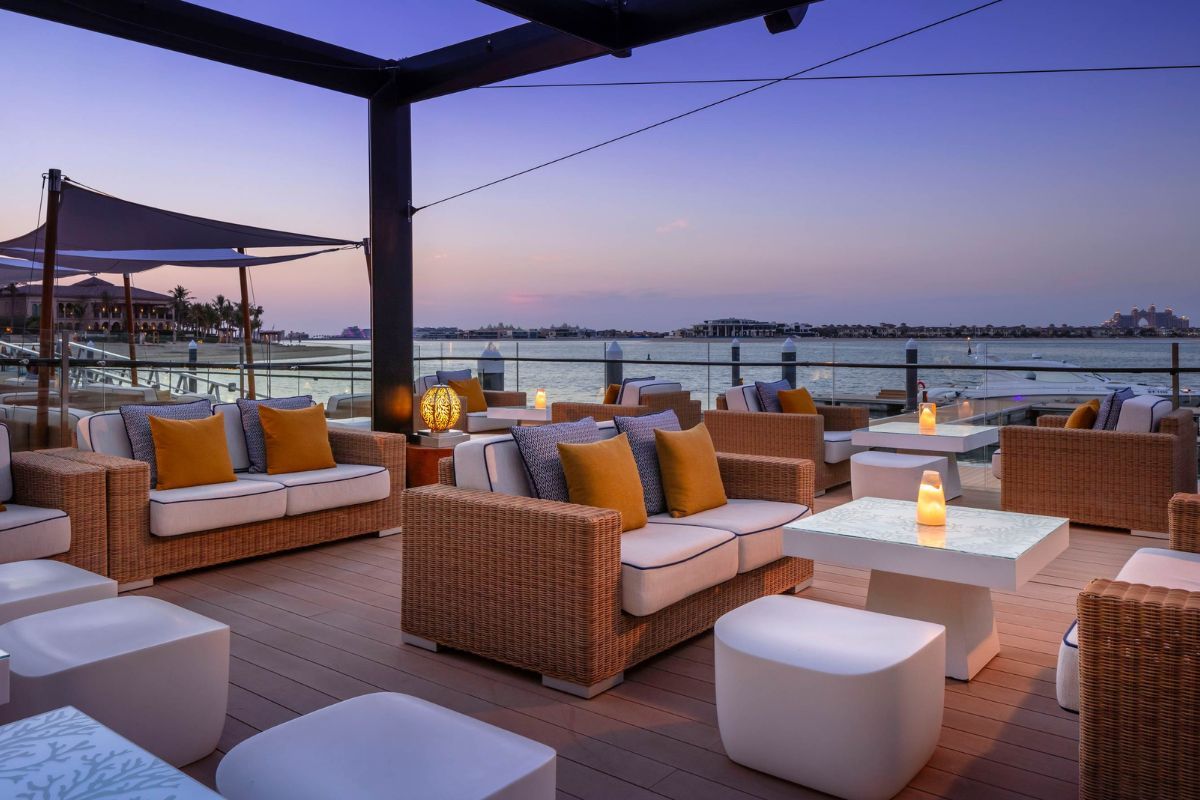 Enjoy spectacular views and quality seafood at 101, a restaurant that ticks all your boxes the perfect date. Located in One&Only the Palm, it has tables over the water, a seaside lounge and an indoor seating with windows that look out across the Gulf. You can expect plenty of mouth-watering seafood including a raw bar and a seasonal catch of the day. Their Steamed Upside-Down Cheese Souffle, Spicy Tuna Tartare, Oriental Style Marinated Baby Chicken, Seafood linguine, Whole roasted cauliflower, Iced coffee parfait, Fried Cheese Ravioli and pizzetta artichoke are some of the best you'll ever try.
Location:  One &Only the Palm, Palm Jumeirah,
Timing: Mon to Sat noon to 1am.
Cost for 2: AED 580 (approx.)
2. Mimi Kakushi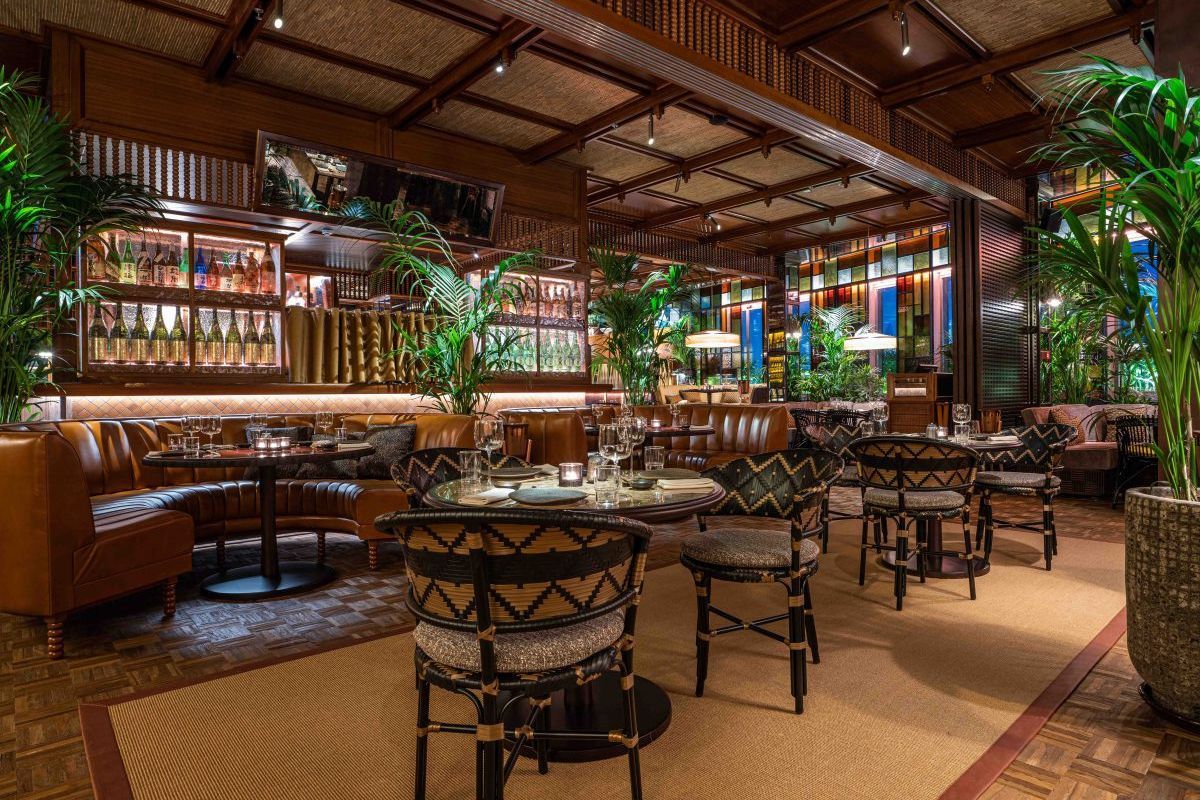 Transport yourself to 1920's Japan with Mimi Kakushi's gorgeous homage to this beautiful oriental era, with their combination of moody interiors, cosy leather booths, a large mahogany bar and a cool jazz soundtrack playing in the background. Their low-lit atmosphere is paired with hand painted walls and beaded curtains. Inspired by Japan's jazz age it serves modern twists on some classic Japanese dishes. Enjoy signature dishes such as sashimi, sushi, tempura and gyoza. For mains you must try the beautifully tender Kagoshima Wagyu beef. Order at last three dishes from their sushi counter. You'll fall in love with the taste of Japan on your date here.
Location: Four Seasons Resort Dubai by Jumeriah, JBR
Timings: Daily 6pm – 2 am
Cost for 2: AED 400 (approx.)
3. Bleu Blanc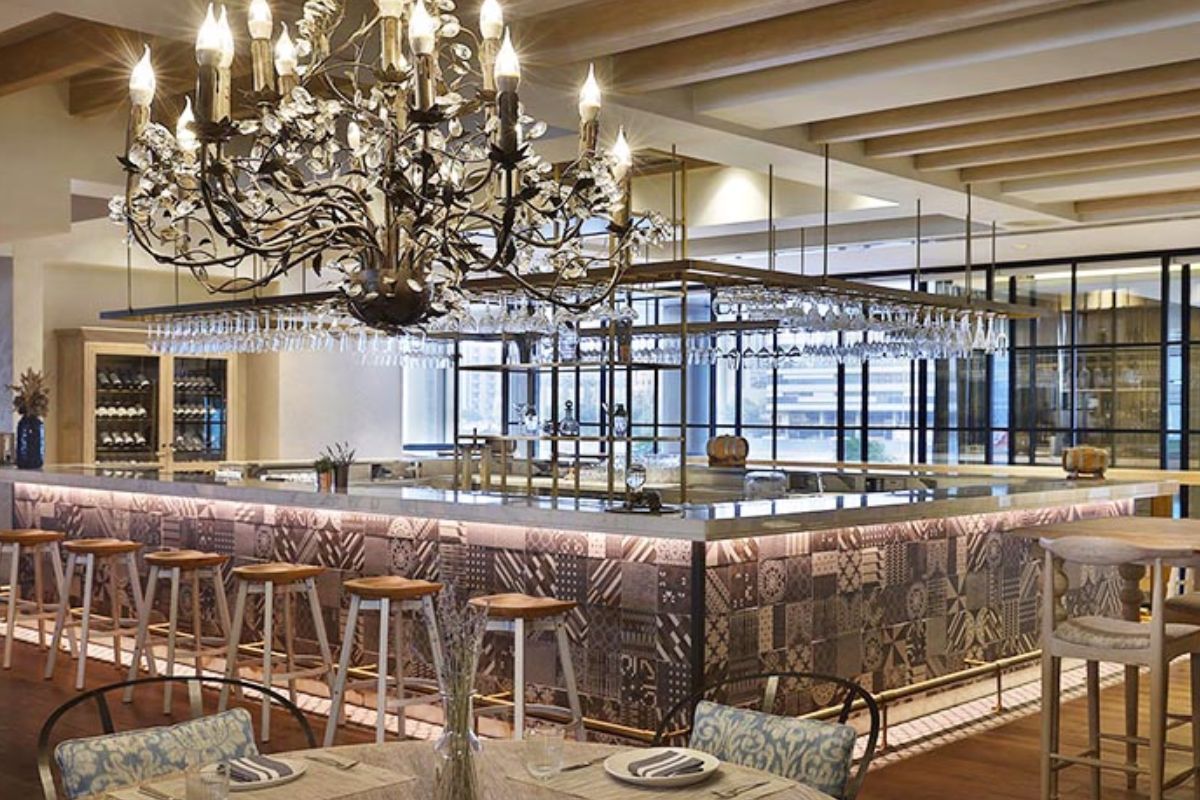 Bleu Blanc is a chic Mediterranean restaurant that kicks in the romance level by nightfall. With its low lighting and romantic soundtrack, it is the ideal spot to dine on your date night. Make sure to book your table near the window so that you can enjoy the beautiful views of Downtown Dubai. On the menu you'll find a mix of modern European dishes, like freshly shucked oysters and wood-fired meats. Their sea food platter and their collection of delicious meat and seafood options will make your mouth water. The Strawberry Millefeuille and their range of sorbets and ice creams are perfect to end your meal on a sweet and happy note.
Location: The St. Regis Downtown, Dubai, Business Bay,
Timings: Tues - Sun 6pm- 12am (closed Mon).
Cost for 2: AED 600 (approx.)
4. At.mosphere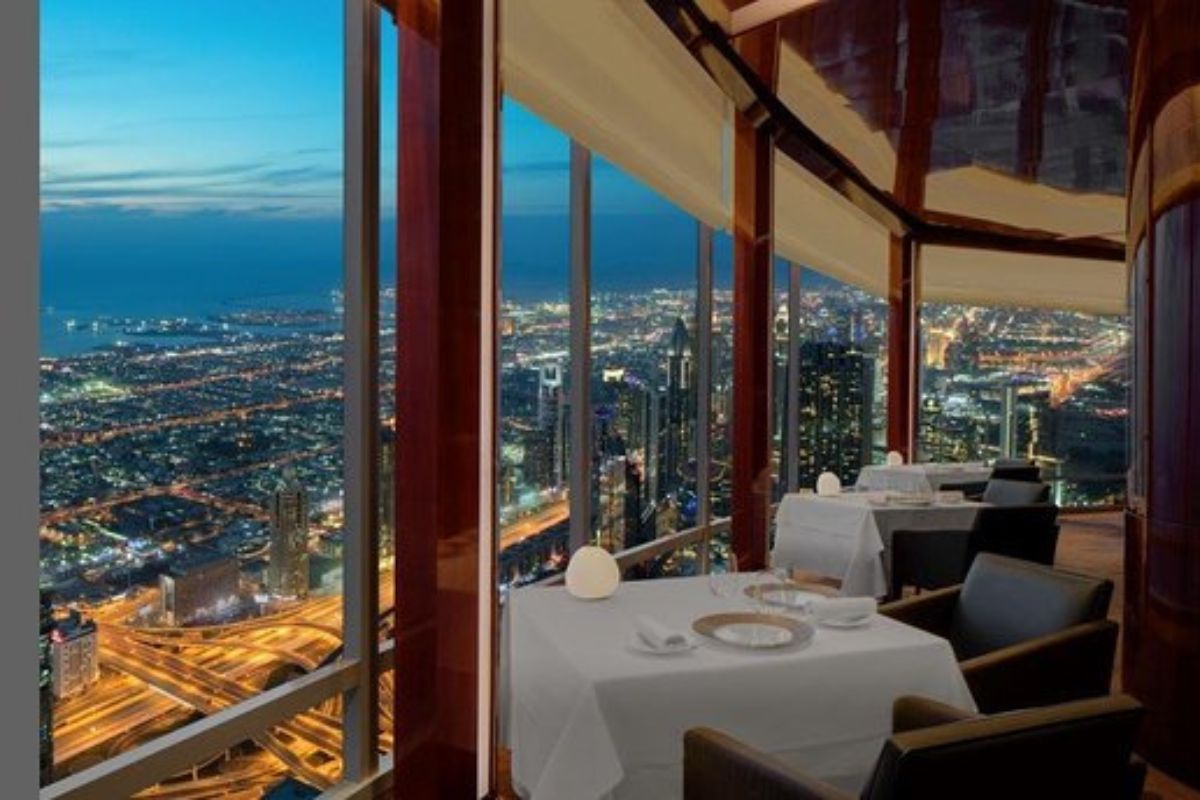 Enjoy a meal at the tallest building in Dubai along with the unimaginable views it offers.  At.mosphere is one of the most famous restaurants in Dubai, located on the 122nd floor of the iconic Burj Khalifa. While the views from here are stunning its modern European menu that is served for breakfast, lunch and dinner takes this place to the next level. Dining at the tallest building itself is a big deal and when the food is extraordinary too, it will make your date extremely special. The perfect and delicious food and the amazing views are a sight to treasure. Make sure you try their Chicken Roulade along with the signature cocktails. Their seafood, meat grills with their unique European flavour are amazing. The yummy Pavlova and the Strawberry Sphere will satisfy all your sweet cravings.
Location: Burj Khalifa, Downtown Dubai
Timings: Daily 7am – 10:30pm
Cost for 2: AED 900(approx.)
5. Thiptara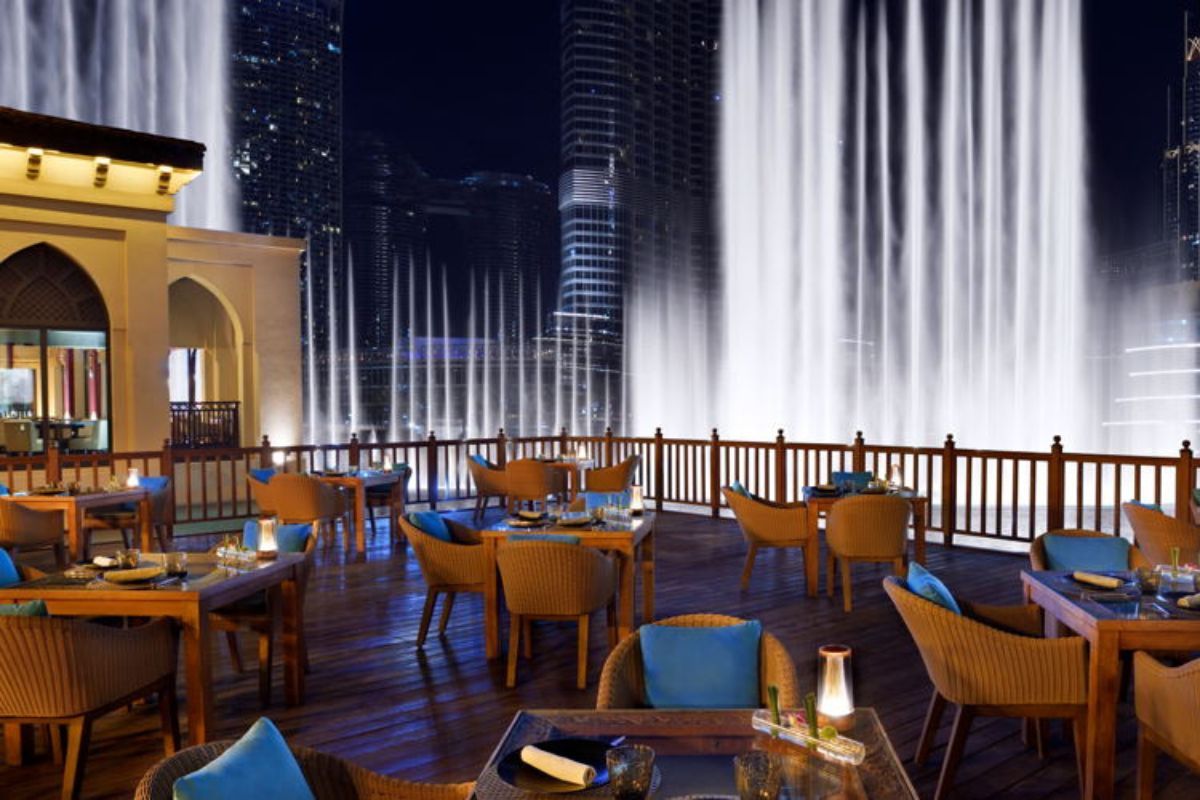 Sit near the waterfront of Dubai Fountain and enjoy the beautiful views near you while you dine. Your date at Thyatira can't get any more romantic than this. Thiptara which means 'Magic at the water' truly gives you what its name suggests, a magical meal with the mesmerising views of the fountain. Enjoy the marvellous fountain and the Burj Khalifa while you eat delicious Thai cuisine that is cooked to perfection and has an emphasis on Bangkok-style seafood. Their Crispy mixed veg Spring rolls, Deep fried softshell crabs, stir fried chicken breast with fresh ginger and soya sauce, Steamed Lamb shank, Egg and chicken fried rice and yummy Thai desserts are some of the best Thai dishes you'll ever have.
Location: Palace Downtown Dubai, Sheikh Mohammed Bin Rashid Boulevard,
Timings: 6PM-12 AM
Cost for 2: AED 520 (approx.)
6. Ossiano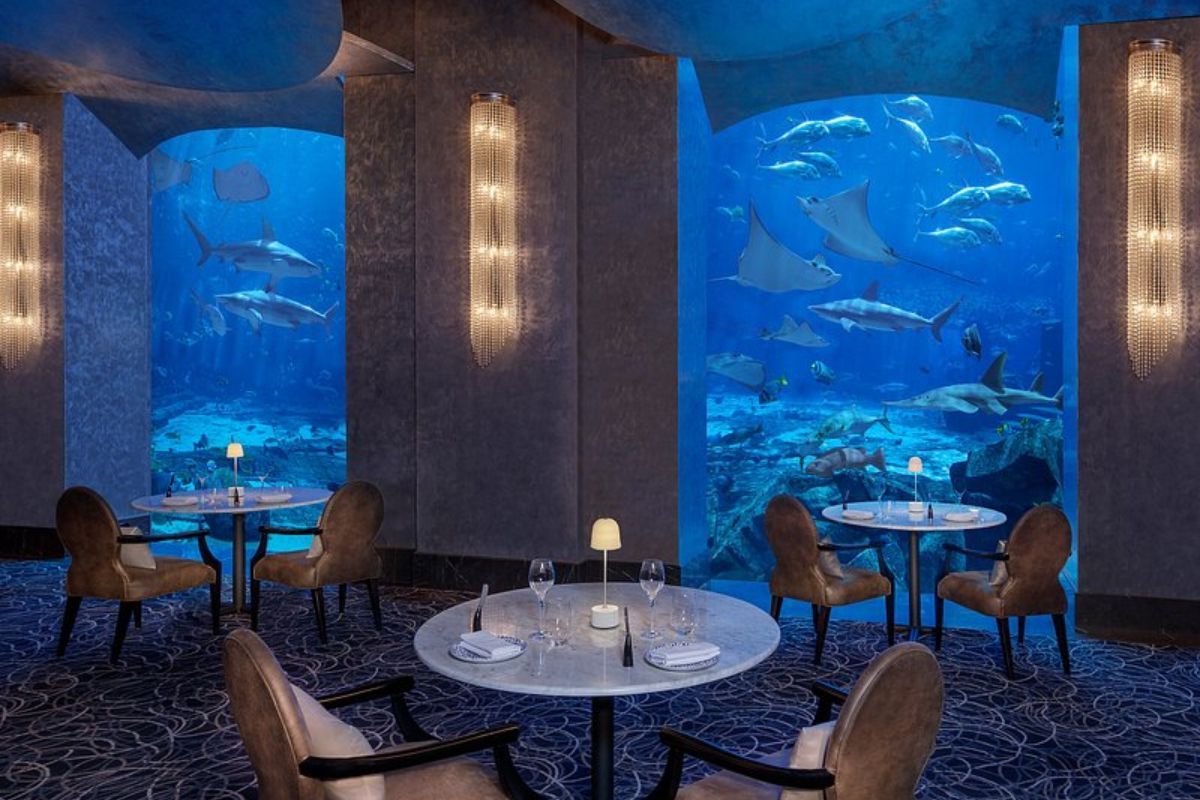 Enjoy a fine dinner with a view of the aquarium! Ossiano is an extraordinary fine dining experience that gives you delicious food while stingrays, sharks, and fish glide past your table! Michelin Star chef Greogrei Berger takes pride in offering guests an opportunity to taste an exceptional menu that showcases some of the best produce from around the world. Taste beautiful and mouth-watering dishes in an incredibly unique setting within a giant aquarium that is home to more than 65,000 marine animals, there's nowhere else you can have a date like this. The seafood dishes are delicious, and the desserts will leave your sweet tooth feeling satisfied. It's also a popular spot for proposals, so you know your date is going to be romantic.
Location: Atlantis the Palm
Timings: Thursday- Sunday 6pm -10
Cost for 2: AED 2100(approx.)
7. Sushi Samba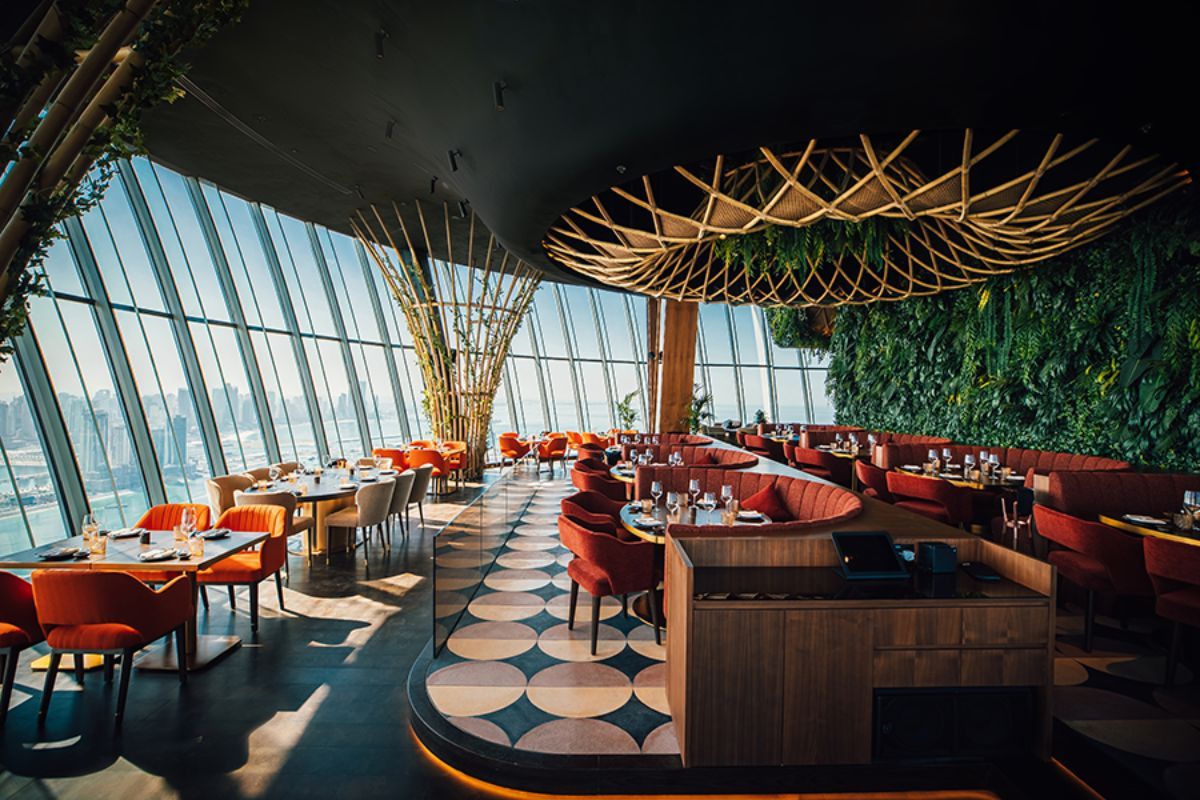 Nothing can beat Sushi, it is a great date night food. Sushi Samba is a Brazilian-inspired restaurant that gives you unbelievable panoramic views of Dubai from the 51st floor of the Palm Tower. Getting a reservation here will be tough but it is worth the effort. Popularly known for its vibrant décor, funky ambience, and delicious and authentic Brazilian and Peruvian cuisine. Sushi Samba is a popular date night choice of Dubai. Sushi lovers are in for a treat as they get to enjoy amazing food with the beautiful views of the city with their loved one, the perfect date! Their Crispy Taquitos, Shrimp Tempura, Peruvian Corn Salad, Peruvian Yellow Potato, and their endless and mouth-watering Sushi options are worth the visit.
Location: Palm Tower, Palm Jumeriah
Timings: Saturday- Tuesday 7pm – 2 am
Cost for 2: AED 430 (approx.)
8. Koko Bay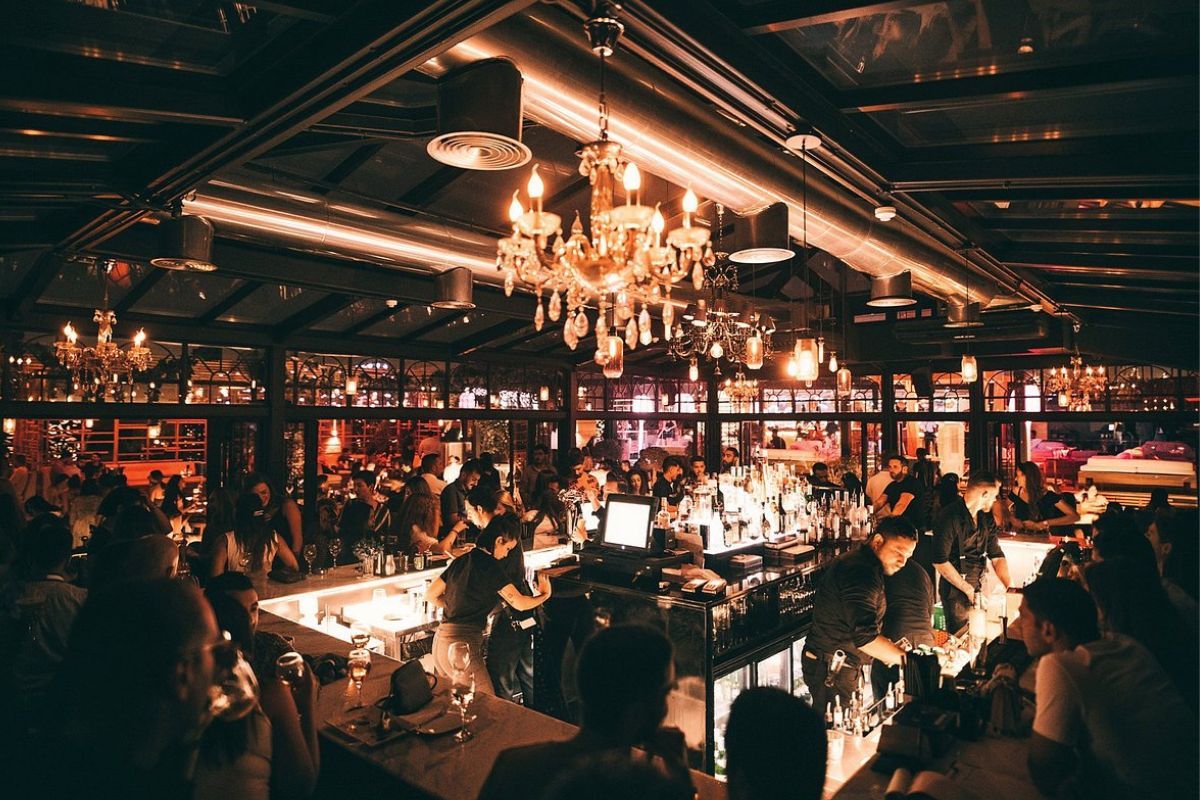 You can never have too many beach dates. This Bali-inspired beach bar and restaurant has become the most popular date night spot in Dubai. Koko Bay is your place to relax, have fun and dine on amazing food while you sink your toes into the sand, sip on delicious cocktails and munch on a selection of Euro-Asian appetisers. The décor and vibe of this place is the perfect boho- chic setting that you expect on a beach date. Enjoy the cool breeze of the beach and savour the delicious taste of Asian appetizers and cocktails. They have great Asian classics from Crunchy calamari, Umami chicken wings, steamed dim sums, Chicken and baby leeks with teriyaki sauce, Tomato and burrata risotto to Nasi goreng and Kung pao chicken. The flambeed white chocolate dome, Mango Misu and Hawaiian pineapple carpaccio is the best way to end your heart filling meal.
Location: West Beach, Palm Jumeriah
Timings: 12pm- 12 am (Sun-Thu) 8 am-11am, 12 pm – 1 am (Friday)
Cost for 2: AED 350 (approx.)