Dubai is known for its luxurious way of living, and it is truly any shopaholic's dream with dozens of gigantic malls filled with any type of store you can imagine! There are even insane sales and deals every few months, most famously the Dubai Shopping Festival.
Here are the 15 best shopping malls in Dubai:
1)  Dubai Mall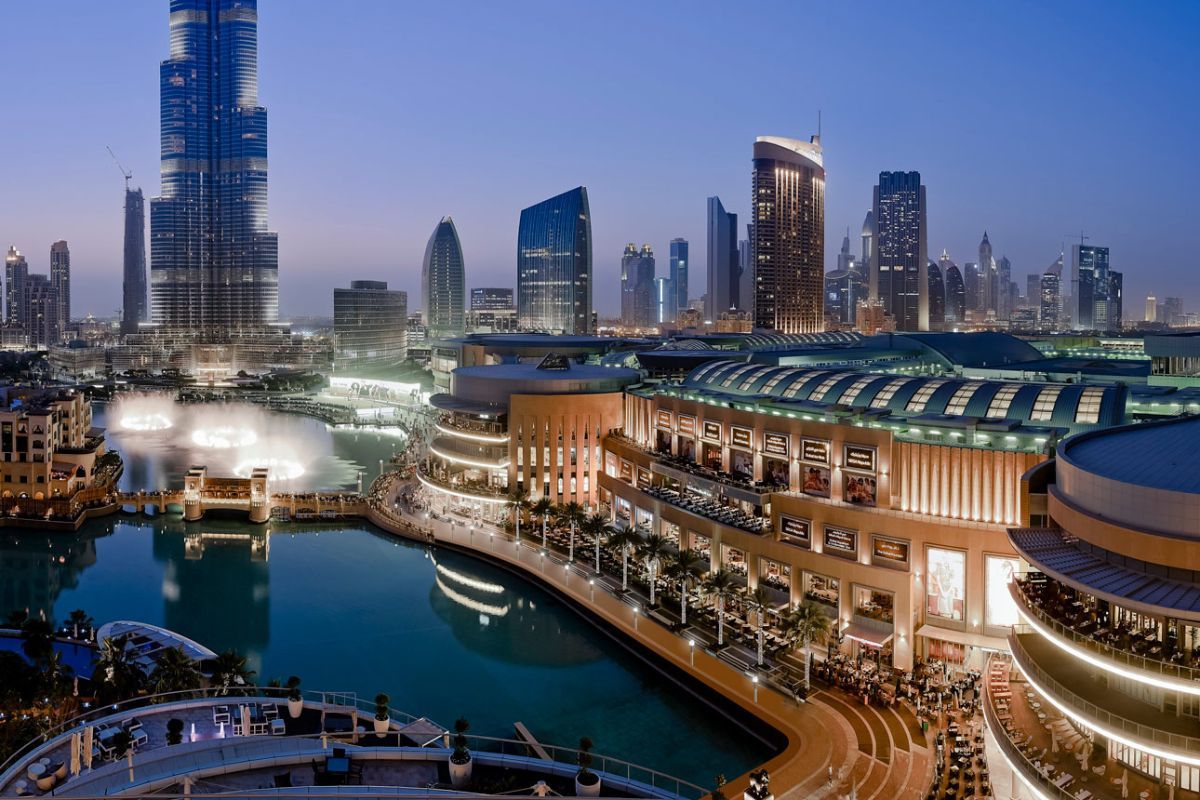 Completed in 2008, The Dubai Mall is the second-largest mall in the world and the largest in the UAE! Spanning over 12 MILLION sq ft, this mall holds over 1,300 outlets, an ice rink, and at least 200 restaurants. Located right next to the tallest skyscraper in the world, Burj Khalifa, and having direct access to the 5-star Address Hotel, The Dubai Mall is the most popular shopping mall among tourists and locals. Not only that, but this mall also holds numerous world records, including the world's largest candy store, Candylicious, the world's largest indoor aquarium, and the world's largest LED screen, which is over 7,000 sq ft. It's also a perfect spot for entertainment for everyone, with the largest bookstore in Dubai, Kinokuniya, Reel Cinemas, and the famous Dubai Fountain show!  Additionally, the kids can have a blast at The Dubai Mall at KidZania, an interactive city where children can learn about jobs and role-play them, or visit the Dubai Dino, where they can see the 155-million-year-old Diplodocus fossil!
2)   Mall of the Emirates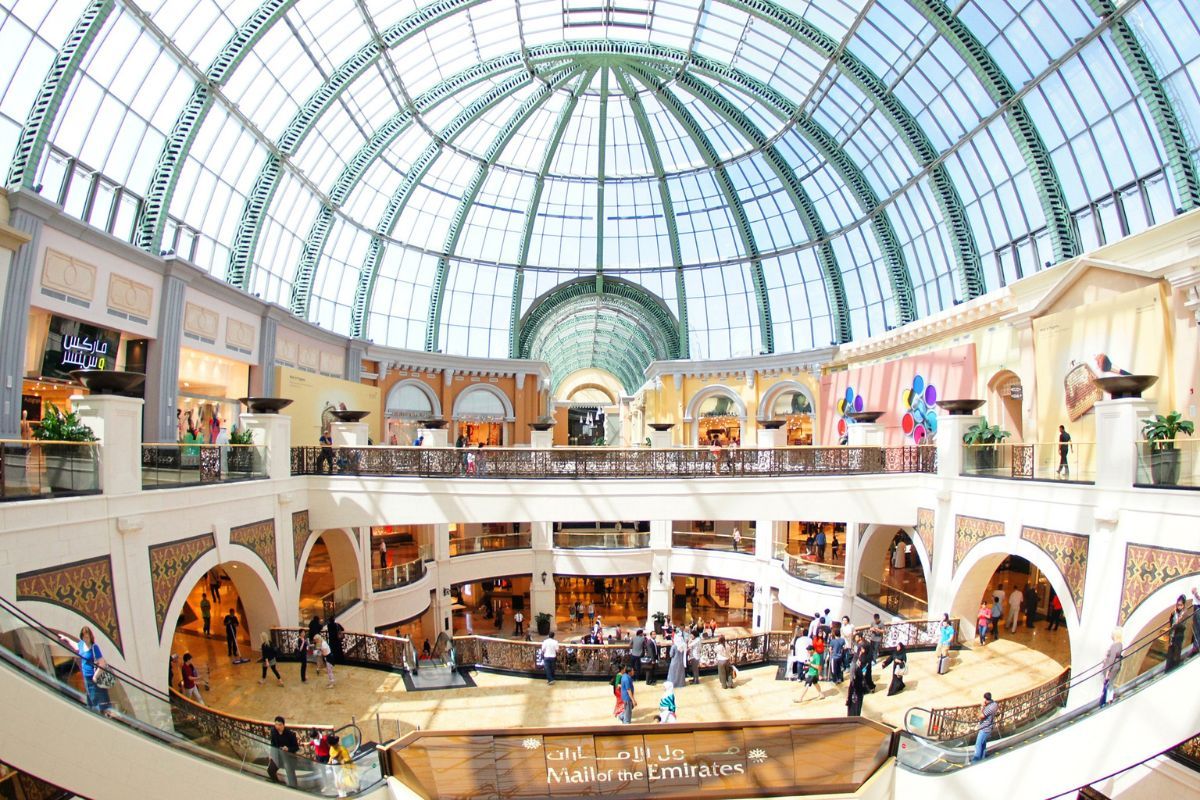 Mall of the Emirates is one of the classics, the residents' go-to shopping mall in Dubai. Opened in 2005, Mall of the Emirates (often shortened to MOE) is home to the first indoor ski resort in the middle east, Ski Dubai, and holds the region's largest hypermarket, Carrefour. It also had direct access to 5-star hotels like the Kempinski Hotel and Sheraton Hotel. Another attraction at MOE is the huge Hippocamp Fountain in the centre of the luxury wing. You can also visit over 540 shopping stores and catch the latest fashion trends or go discover new blockbusters at VOX Cinemas!
3)  Dubai Festival City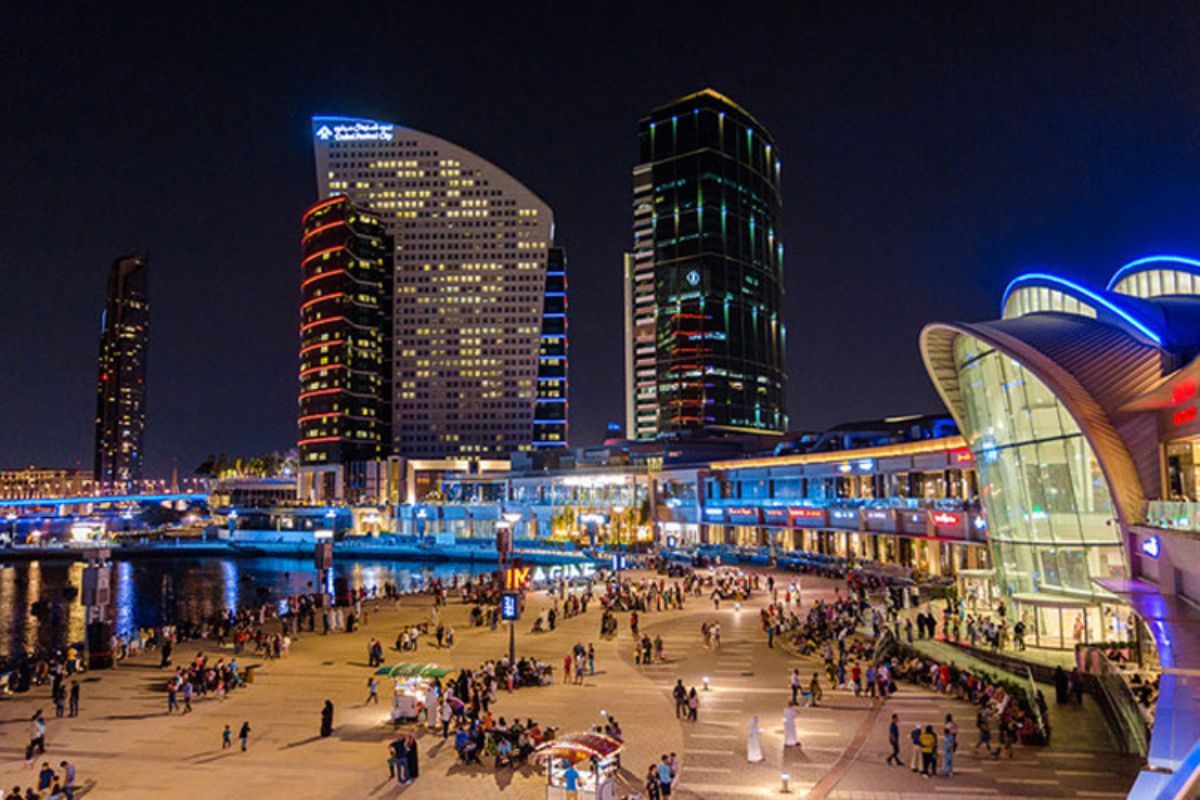 Home to the famous and iconic Swedish furniture store IKEA, Dubai Festival City Mall is one of the most popular malls in Dubai. You can enjoy the record-breaking IMAGINE laser show, which gives you a breathtaking sensory experience filled with projections, lasers, and even fire. Along with that, you can visit the famed Hard Rock Café, which is an all-around American restaurant. Filled with homages to iconic stars like Elvis and Michael Jackson, and hosting live music every night, Hard Rock is perfect for anyone wanting to rock out!
4) Outlet Mall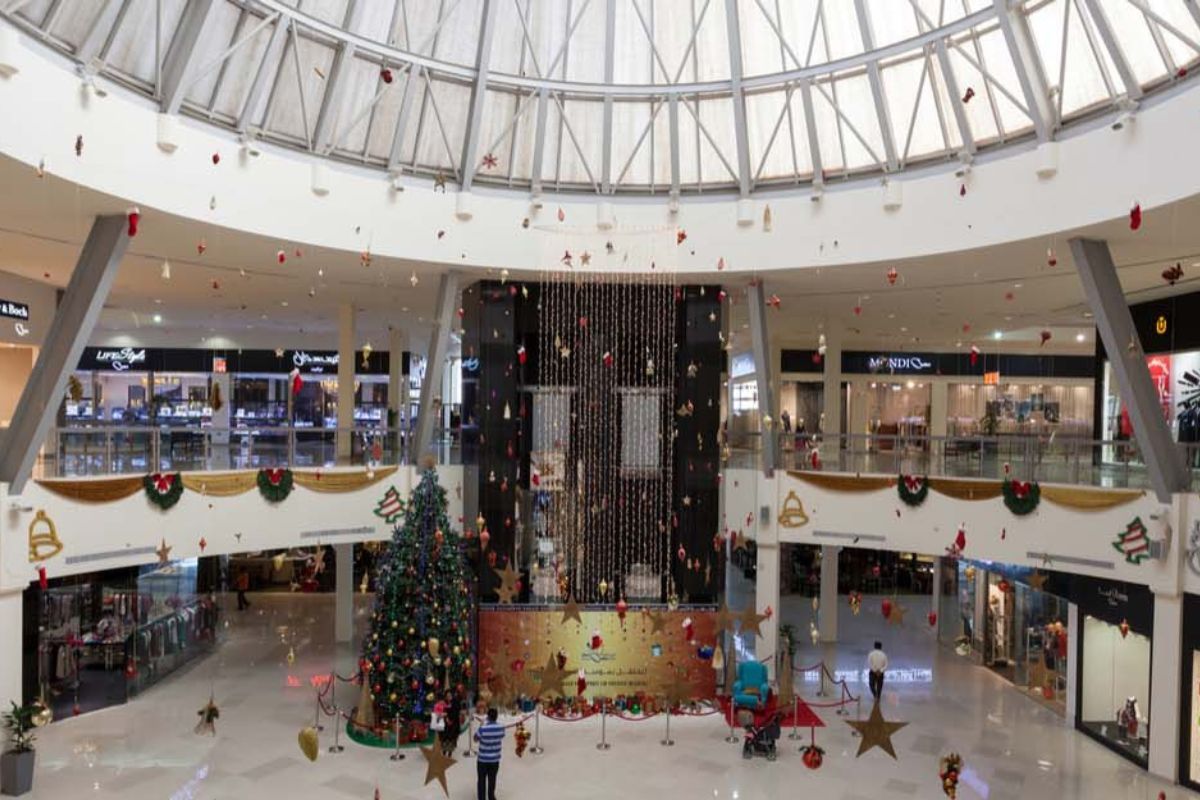 This mall is the first outlet concept in the UAE. At the Outlet Mall, you can find over 240 stores and get a bargain. All stores have discounts ranging from 30% all the way to 90%, even on luxury and premium brands like Ralph Lauren, Dolce & Gabbana, and Valentino. This two-story mall also contains Comicave, the largest pop-culture-themed superstore, selling items for fandoms like Marvel, DC, and Anime, including comic books and action figures!
5)  Outlet Village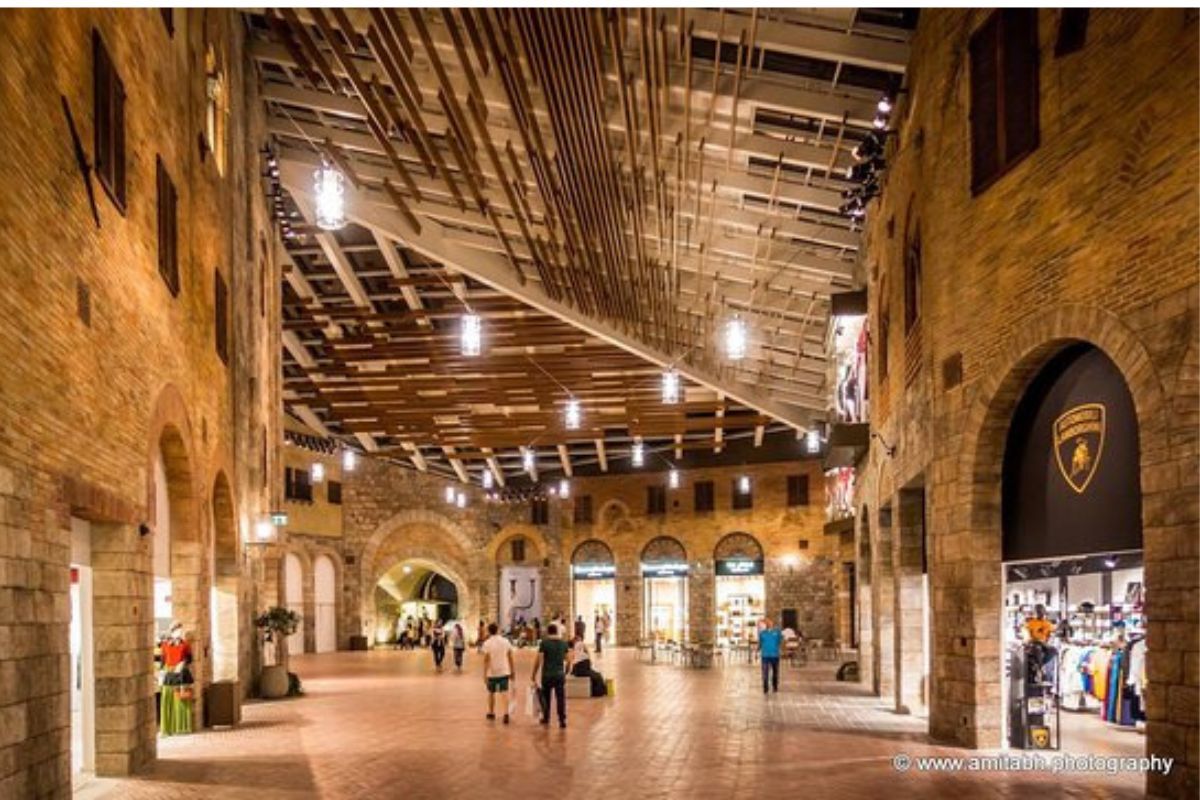 Another super affordable mall is the Outlet Village. While this mall only has 100 stores to choose from, it is considered more upscale than the Outlet Mall. With everything on just one walkway, it's much easier to find what you're looking for. Stores in this mall offer discounts from 20% to 70%.
6) City Center Deira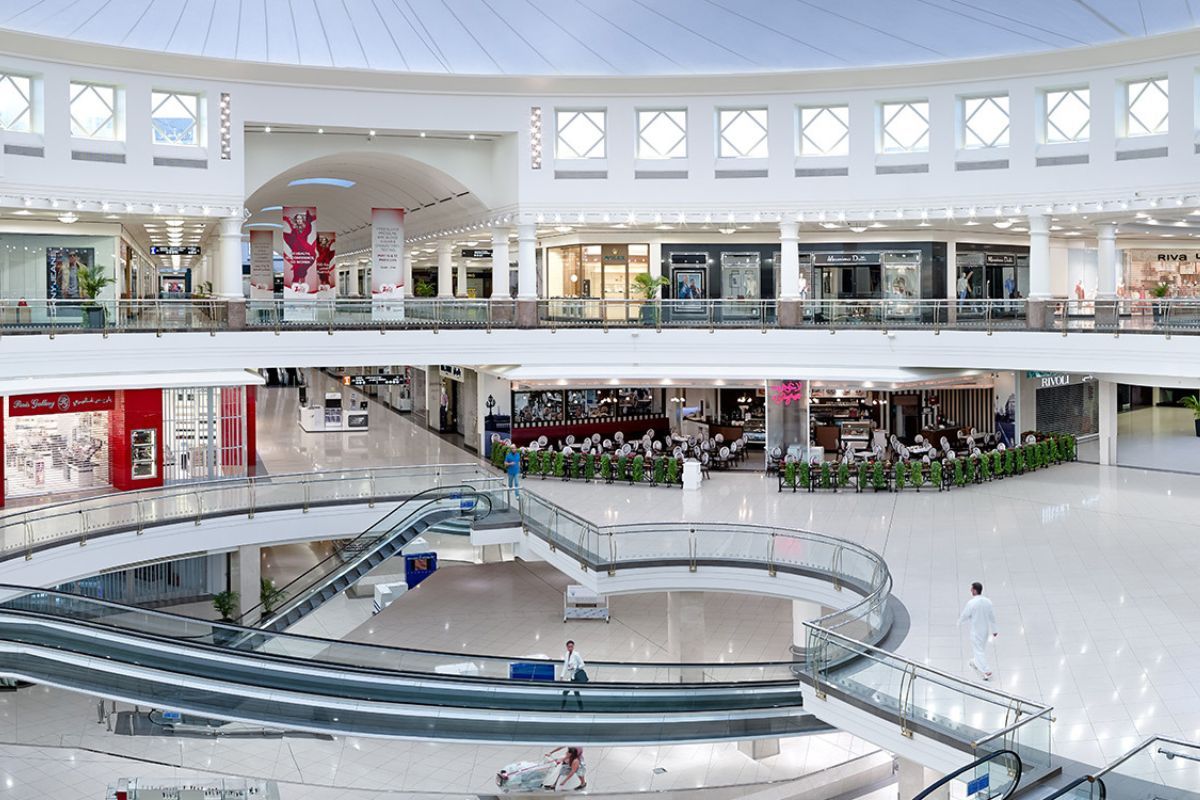 City Center Deira is one of the oldest malls in Dubai, opened in 1995. Being the original mall under Majid Al Futtaim, this mall contains over 370 stores to choose from and gets over 22 million visitors every year! It's also connected to two luxury hotels: Pullman Dubai Creek Center and Aloft Dubai City Center Deira. It holds one of the largest VOX Cinemas in the country with over 20 screens, and you can find anything you need from pharmacies and opticians to designer brands.
7)  City Center Mirdif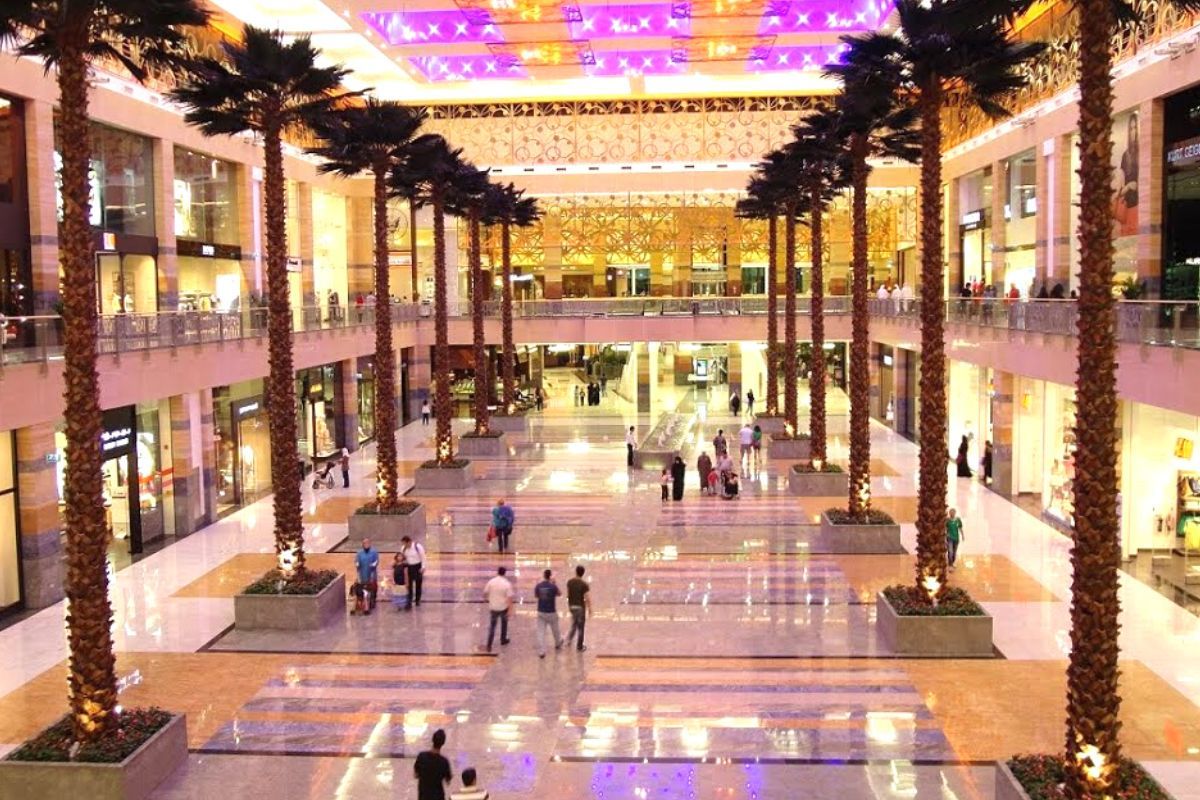 Another popular mall under Majid Al Futtaim is City Center Mirdif. Since its completion in 2010, it has grossed over 25 million visitors every year. Containing over 460 stores, this mall has everything from entertainment, to retail, and restaurants. Visit IFly where you can experience skydiving indoors, or Little Explorers which lets children explore the world.  You can go to one of the two Magic Planets or catch the newest movie hits at the 10-screen VOX Cinema.
8)  Ibn Battuta Mall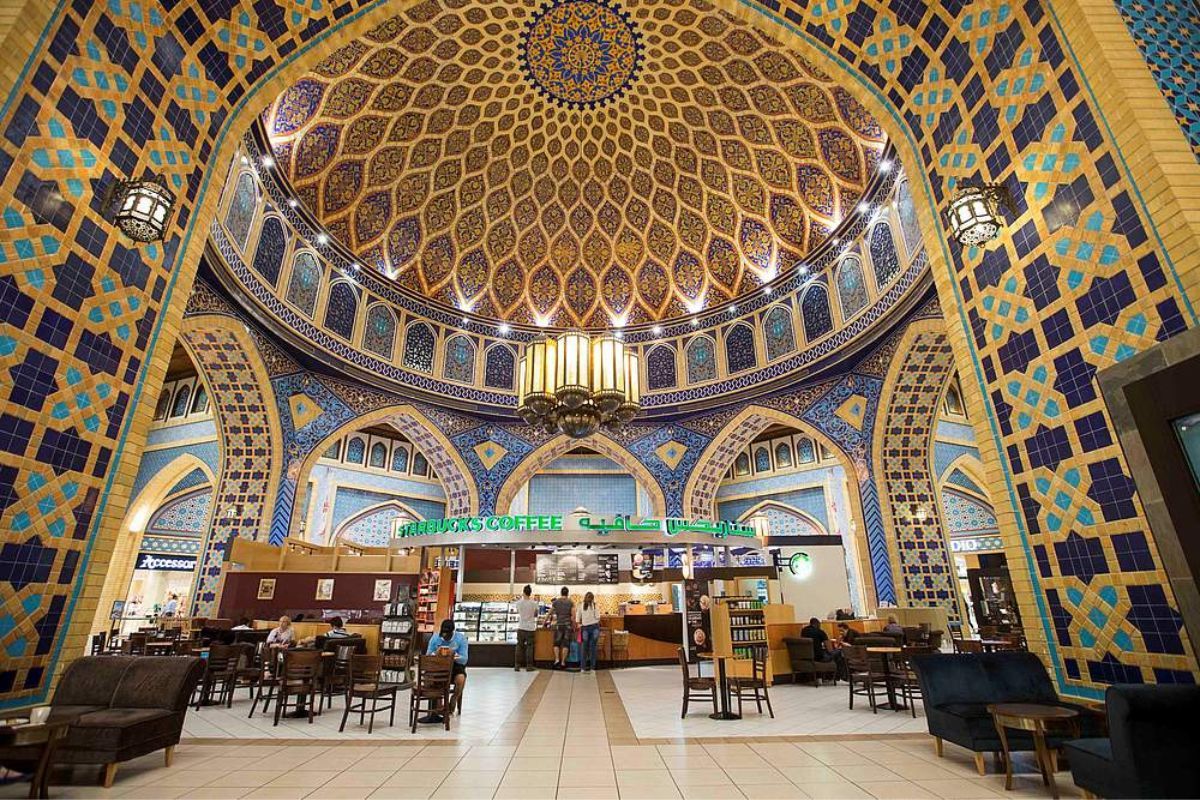 Named after the famous explorer, Ibn Battuta Mall is the largest themed mall in Dubai, with over six different regions dedicated to the places explorer Ibn Battuta visited in his lifetime, including Egypt, Persia, and India, with Persia being the most popular thanks to its hand-painted dome. Laid across over 520,000 sqm, Ibn Battuta Mall holds over 270 stores, and that excluding the countless restaurants! It also has a famous bowling alley, karaoke rooms, a trampoline park, and a 21-screen cinema!
9)  Sunset Mall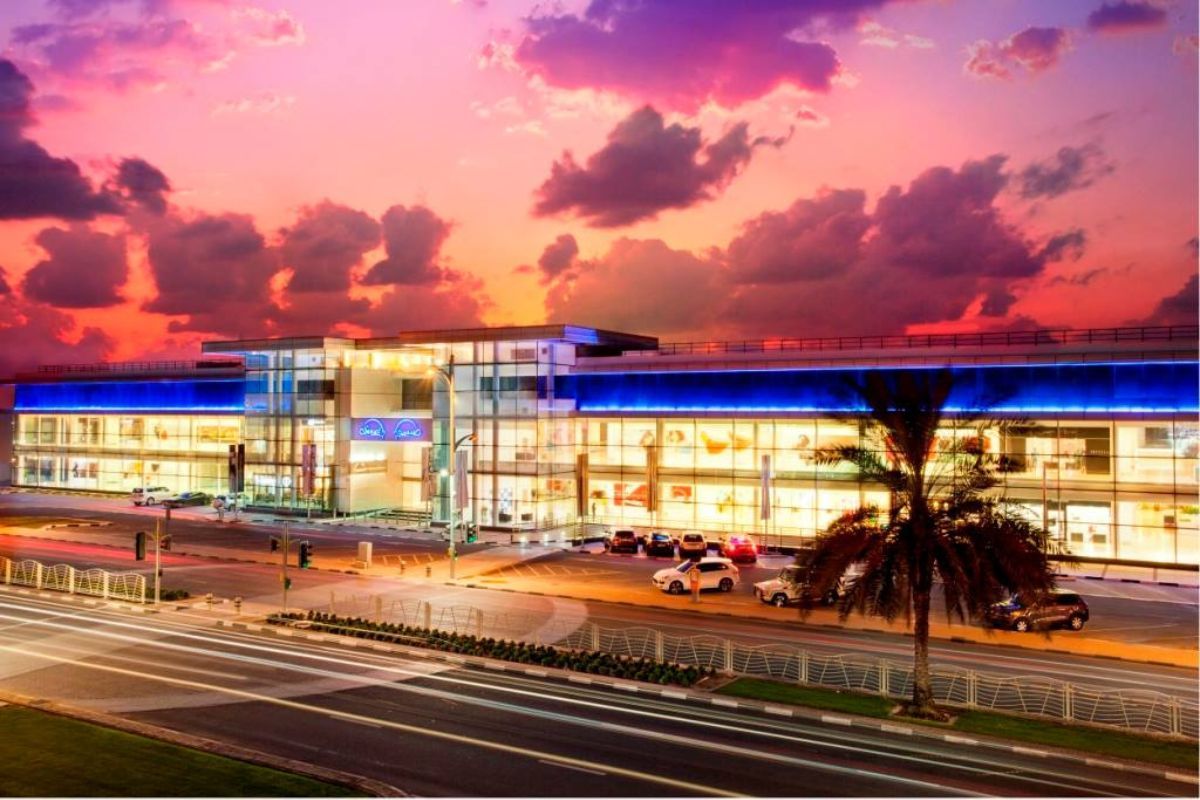 Getting its name from the complete glass windows, Sunset Mall is located in Jumeirah and is a perfect place to enjoy a beautiful Dubai sunset with air conditioning. You can go shopping among all their stores, and enjoy fine dining in dozens of the restaurants scattered all over the mall!
10)  Mercato Mall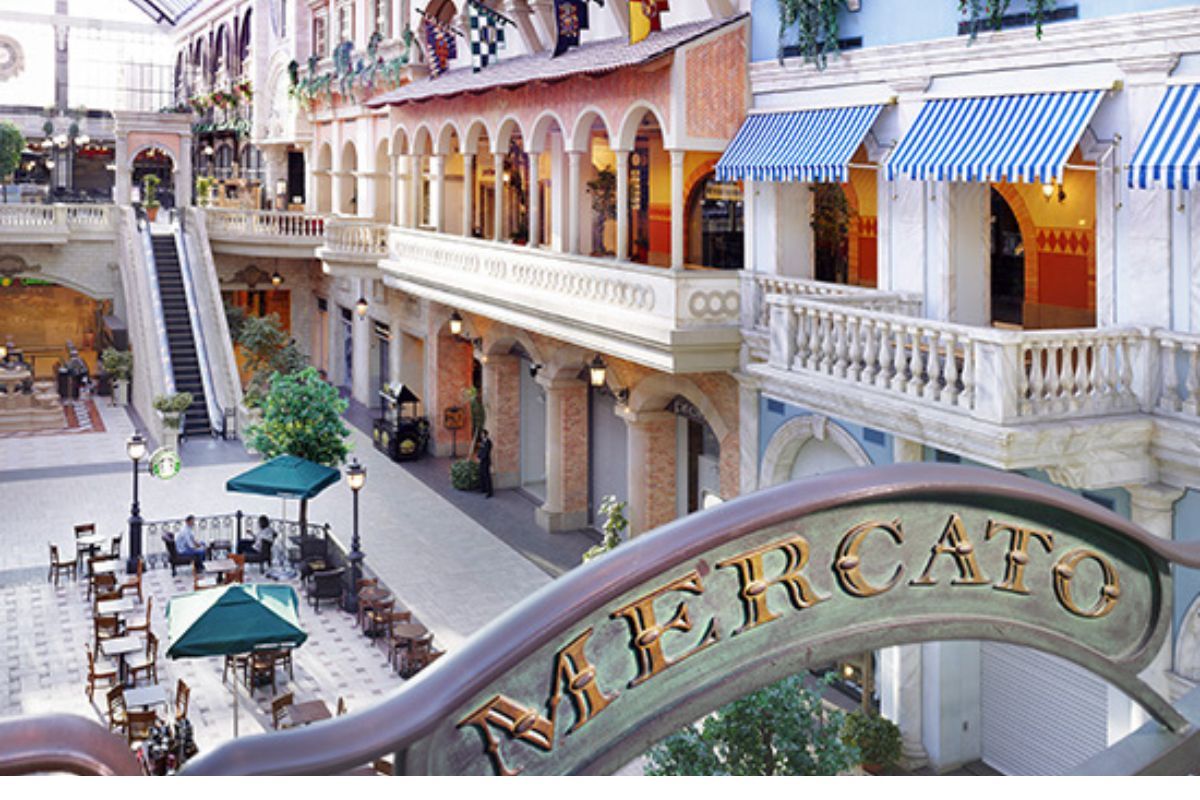 Mercato Mall is the only Italian-themed mall in the UAE. The mall decorations follow a renaissance-like pattern, with architecture native to olden Italy. The glass roof only adds to the calming vibe of the whole mall. Since its establishment in 2002, Mercato Mall has sat humbly opposite Kite Beach. Although Mercato Mall is relatively small in comparison to all the other shopping malls in dubai, with only 130 stores, you can enjoy the ARTE Market, which the UAE's largest market for handmade designs and art. You can find booths and kiosks spread all over the second floor and support a small business!
11)   Wafi Mall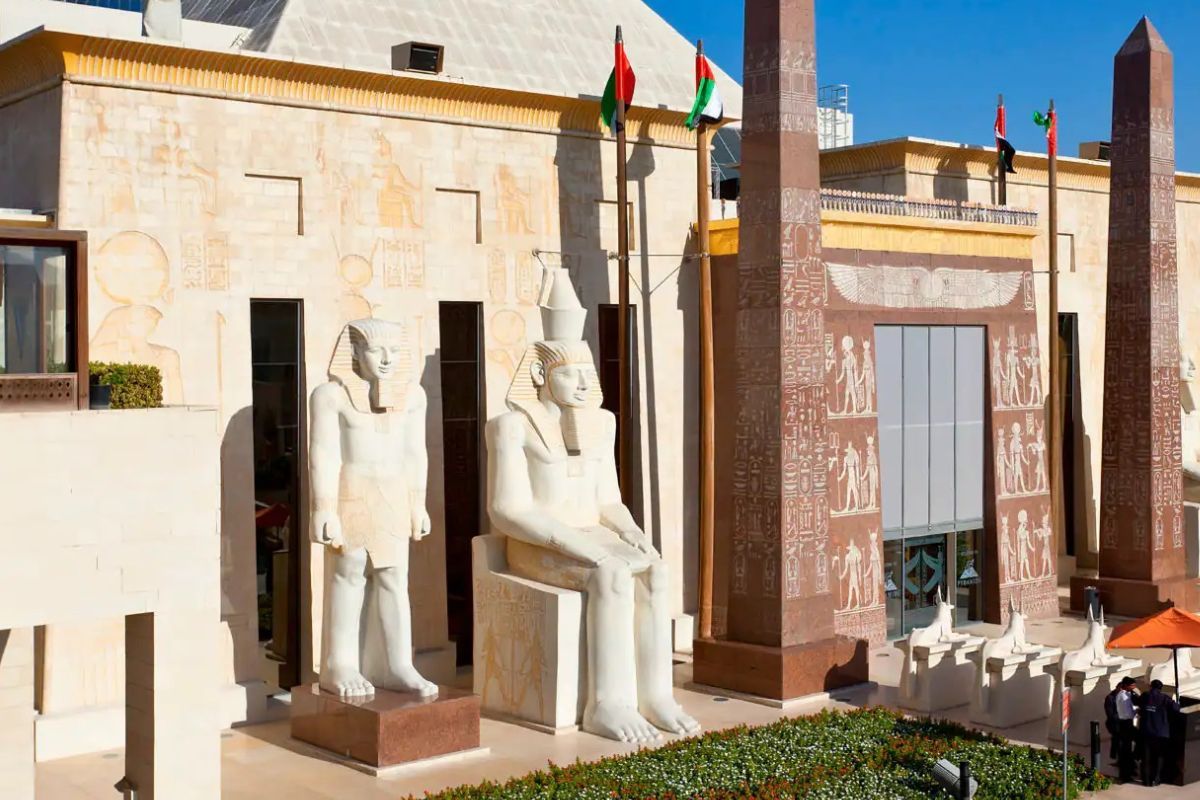 This Ancient Egyptian-themed mall opened in 1999 and is located amid Wafi City. Shaped like a pyramid and decorated with sphinxes and pharaohs at the entrance, Wafi Mall is quite popular among residents, where they can learn the history of Ancient Egypt. It also stays true to its theme when it comes to restaurants and amenities, like having the Cleopatra Spa among the other 200 stores. It sits next to the 5-star hotel Raffles and has both an indoor cinema, with 16 screens, and an outdoor one! The Dubai Shopping Festival is also often held there.
12)   Nakheel Mall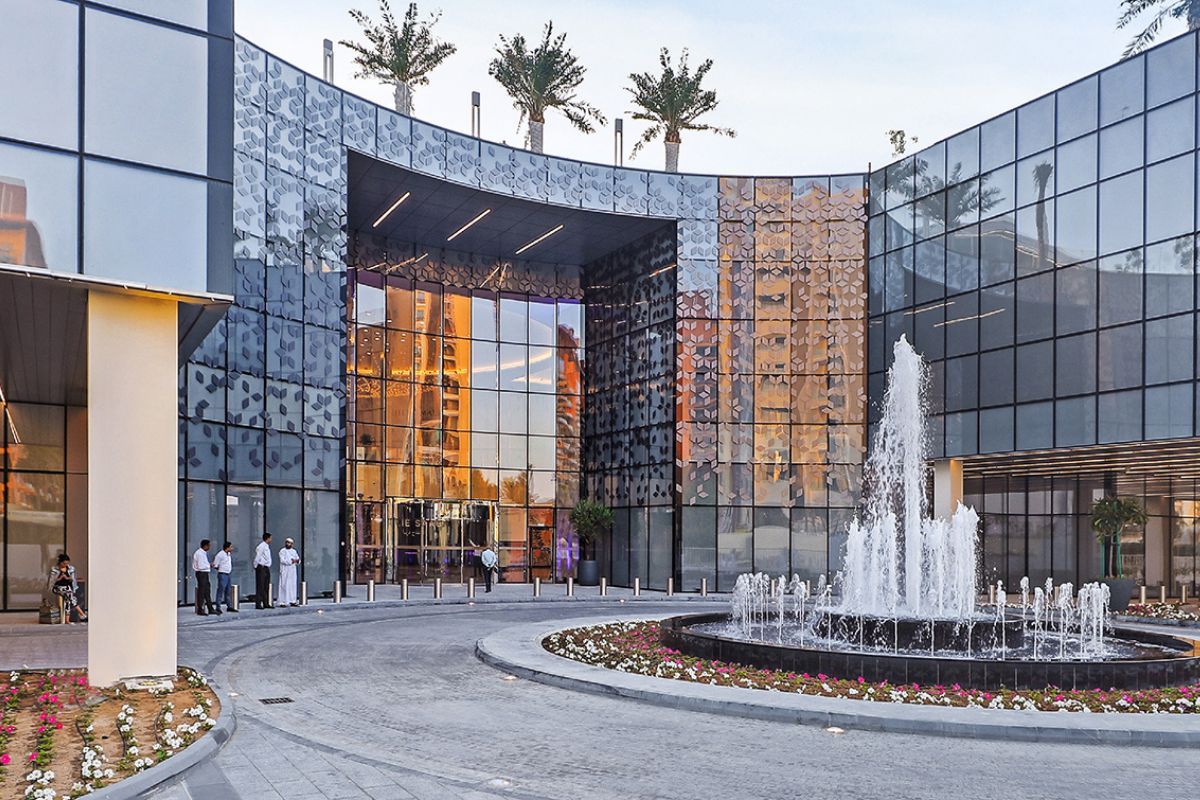 Nakheel Mall is relatively new to the game, having opened in 2019, however it is already considered one of the best shopping malls in Dubai. Located in the center of The Palm, Nakheel Mall covers a whopping 4 million sq. ft., and holds over 300 different shops for all fashion lovers! Aside from getting a picture perfect view of The Palm from the mall rooftop, you can find many entertaining things to do at this mall. You can be the first to catch new and hot movies at one of the 15 cinema screens available, visit the trampoline park, or watch the 65 ft waterfall!
13)  Dubai Hills Mall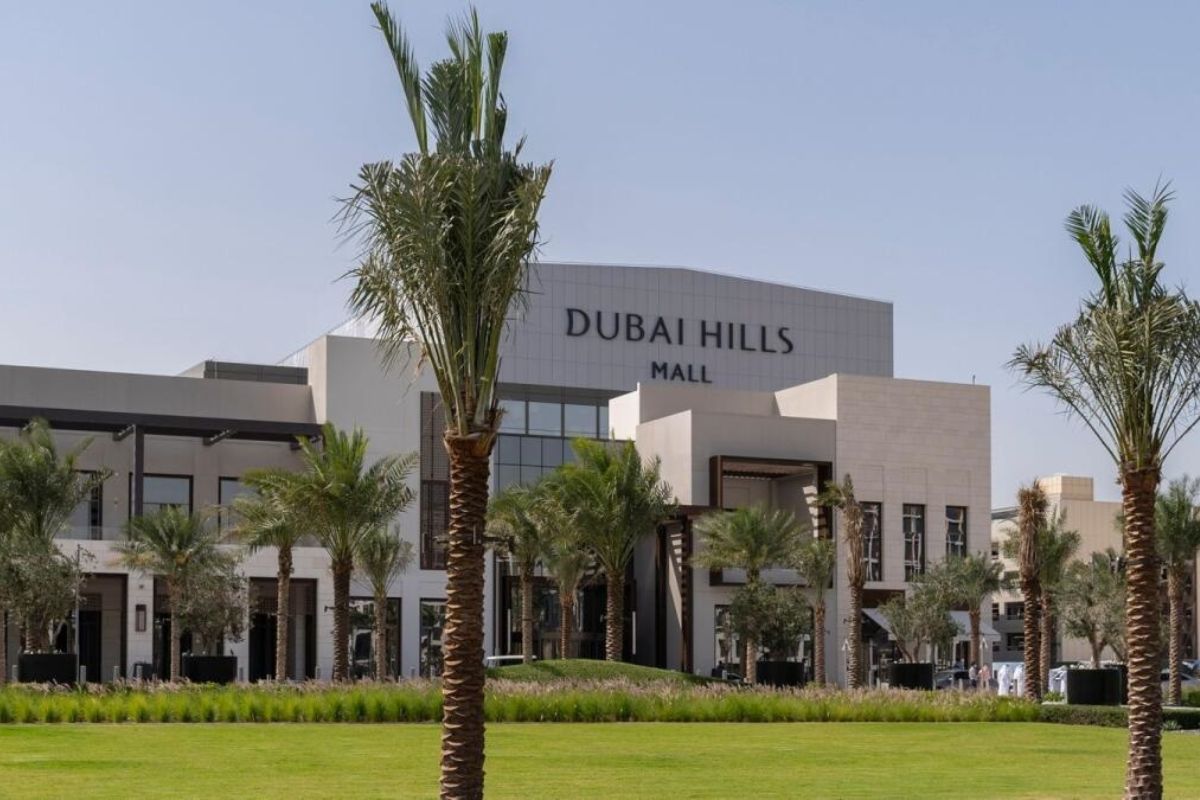 The newest, hottest, and most popular shopping mall these current months is the Dubai Hills Mall. Opened in early 2022, Dubai Hills Mall is a fresh new mall, where residents and tourists can explore the 2 million sq.ft. area and over 600 new stores. Of course, you must have heard of the Middle East's biggest cinema ever, standing at over 28 meters high, opening in Dubai Hills Mall, but that's not the only mind-blowing thing in this mall. You can ride the world's fastest indoor rollercoaster, with an emphasis on indoors. The Storm Chaser Rollercoaster is located on the ground floor; however it will still lift up the riders and have a mega-drop!
14) Burjuman Mall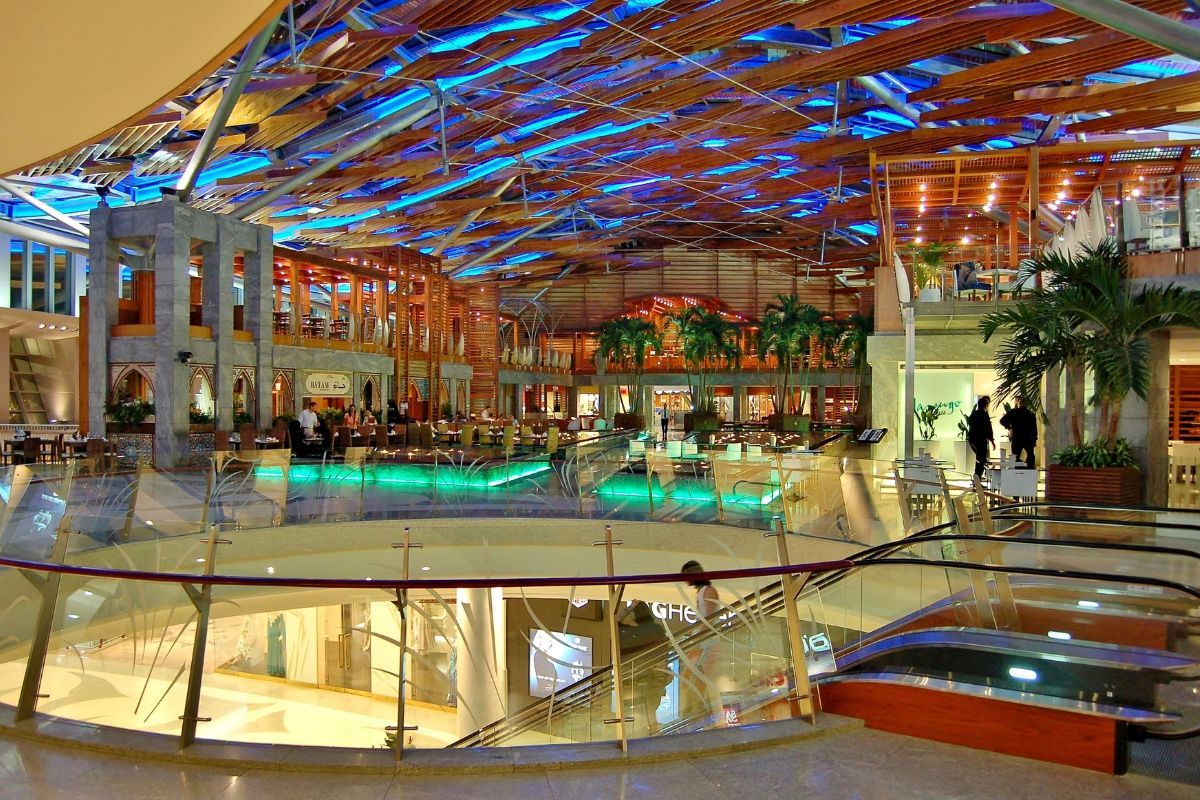 Burjuman center is one of the oldest malls in Dubai, established in 1991. Don't let its age fool you though! This two-decade-old mall allows you to shop at over 200 stores or watch movies with its 14 screens. Located in the culturally-rich Bur Dubai, Burjuman Center covers over 1 million sq.ft and is perfect for all Dubai residents who are looking to shop and enjoy the history of Dubai.
15) Times Square Center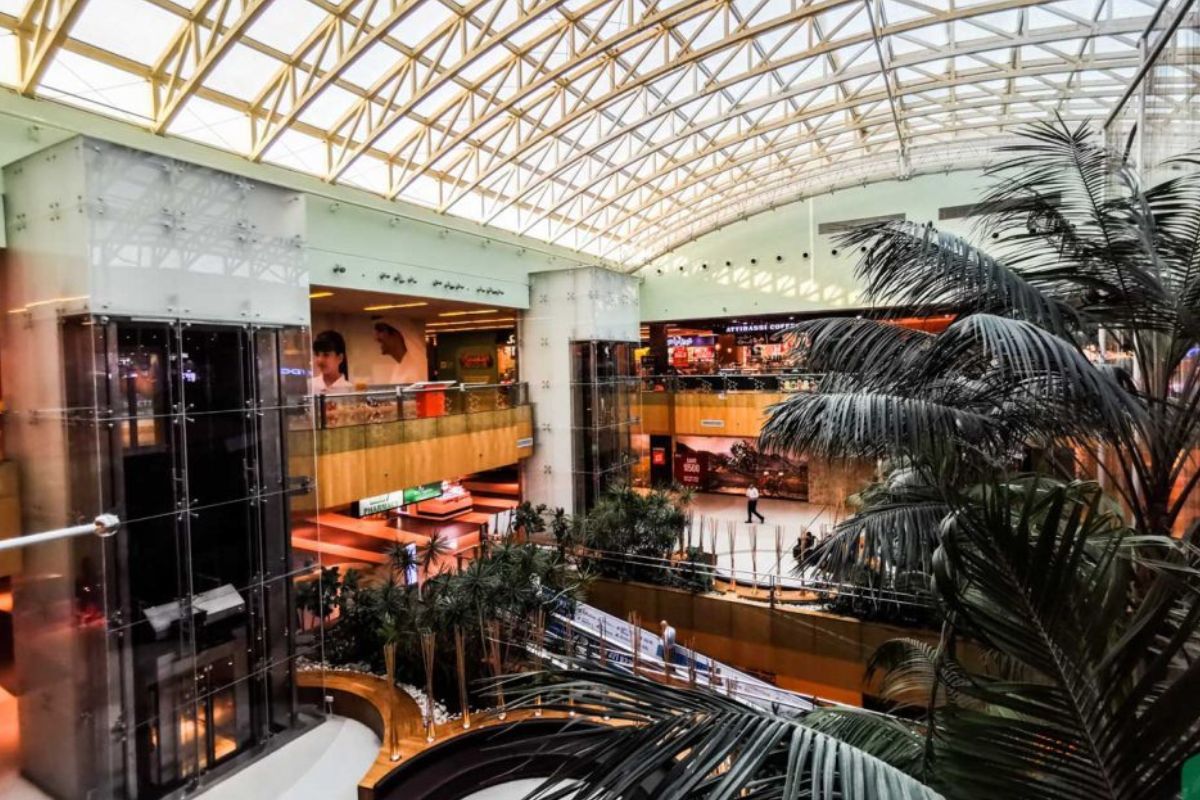 Times Square Center is the ultimate chilling spot for shoppers. Enjoy the nature sunlight from the glass windows of this mall while shopping in the dozens of stores they offer. You can visit the Ripe Market, ARTE market, or any events they host during the weekend. Not only do they offer amazing retail discounts, but you can also improve certain skills, like painting in the Picasso Studio, or their Zumba classes, and more. And with a weather like Dubai's, you'll definitely want to cool off at their ice lounge!