Dubai is one of the world's most popular tourist destinations where everything is bigger and better. It is known for its extravagant shopping, luxurious hotels, prevalent nightlife, magnificent architecture, and breath-taking views. The glamorous city is home to some of UAE's leading tourists attractions that are a must see for tourists on their visit to Dubai. Among such is Al Jaddaf Waterfront Dubai - This is a stunning waterfront destination, offering a mix of dining, entertainment, and leisure activities for visitors to enjoy.
About Al Jaddaf Waterfront Dubai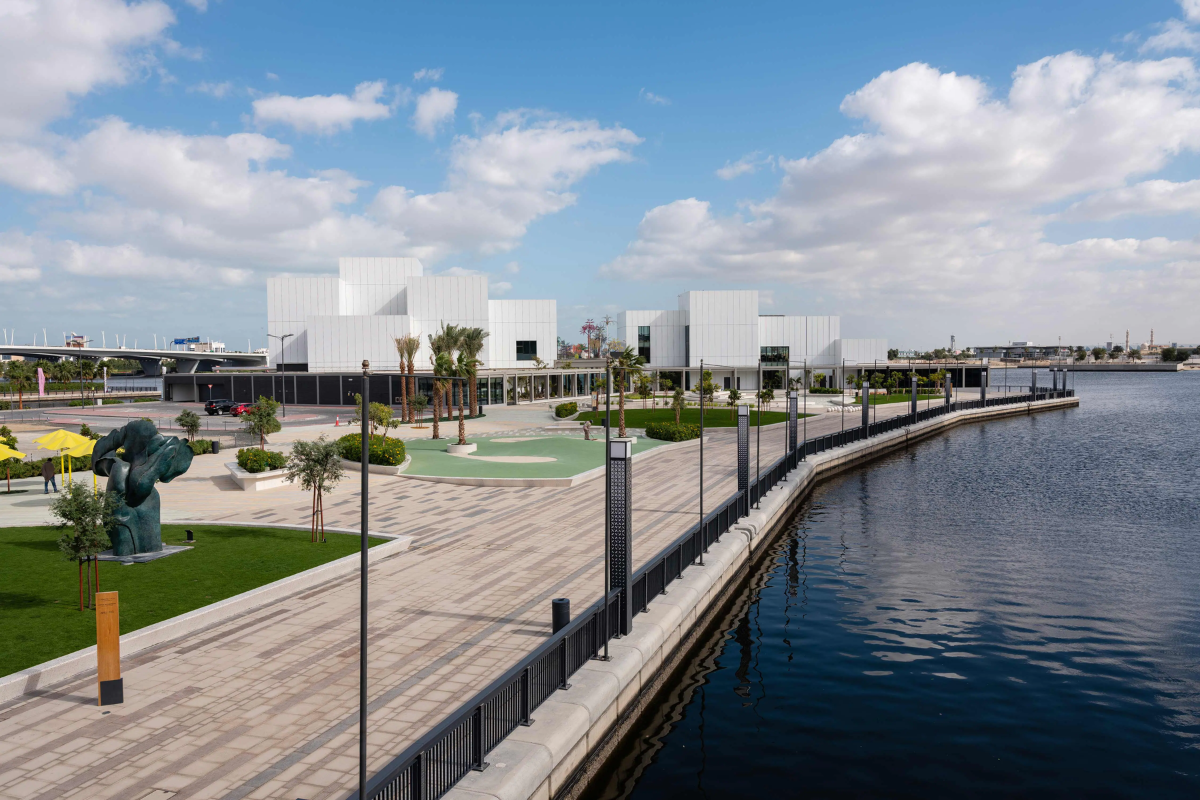 Al Jaddaf Waterfront, also known as Dubai Culture Village, is a mixed-use development on the banks of Dubai Creek. It covers an area of over 3.7 million square meters and features a harbor, cultural and exhibition center, and a dockside development. It has 62 berths for yachts measuring up to 30 meters in length and provides general services such as dock cart service, buggy service, regular navigation warning updates, sailing permit arrangements, and exterior boat wash down. There are 3 distinct neighborhood districts: residential, commercial, and shopping, all with a strong emphasis on cultural activities. These are linked by climate-controlled walkways and a retail promenade that stretches 6 kilometers along the Jaddaf Waterfront. There are numerous institutions here that promote education, music, dance, pottery, crafts, and other activities.
The Jaddaf Waterfront neighborhood has something for everyone. Whether you desire a fast-paced lifestyle or a more relaxed routine, you'll find it here. Some major highlights of Al Jaddaf Waterfront are:
• It serves as a link between old and new Dubai.
• It is home to various leisure attractions
• It is a leading destination for culture and sports activities
Dubai's most sought-after waterfront properties can be found in Al Jaddaf Waterfront. It allows you to unwind and work at your own pace. The residential area in Al Jaddaf Waterfront is one of the best for nature lovers in Dubai. Parks, fitness centers, well-equipped gymnasiums, swimming pools, and waterfront walkways are available to residents. It is also home to Jameel Arts Centre that features galleries, libraries, outdoor spaces, and a variety of restaurants.
Location and how to reach
Al Jaddaf Waterfront is part of the Al Jaddaf community in Bur Dubai. It is located between Sheikh Zayed Road and Al Khail Road.
You can even read : Things to do in Bur Dubai
You can easily reach Al Jaddaf Waterfront via metro, bus, car, or taxi. To reach by metro, take the green line towards Creek and get down at Al Jaddaf Metro Station which is nearest metro station and is at a walkable distance to the waterfront. There are many Buses and bus stops near Jaddaf Waterfront. These include - Al Jaddaf Metro Station A1, Al Jaddaf Metro Station A2, Garhoud, Dubai Municipality Nursery 1, Garhoud, Dubai Municipality Nursery 2, Jaddaf, DM Officers Recreation Club 1, Jaddaf, DM Officers Recreation Club 2, Jaddaf 1 bus stop and Jaddaf 2 bus stop. All these stops are a 6 to 8-minute drive away. You can also drive or book a taxi, Uber or Careem to reach the waterfront.
Al Jaddaf Waterfront is ideally located and is easily accessible from any part of the city. It is a 9-minute car drive away from Dubai International Airport, 25 minutes away from Dubai International Stadium, 13 minutes away from Downtown Dubai and 24 minutes away from Dubai Marin.
Things to do in Al Jaddaf Waterfront:
1. Jaddaf Waterfront Sculpture Park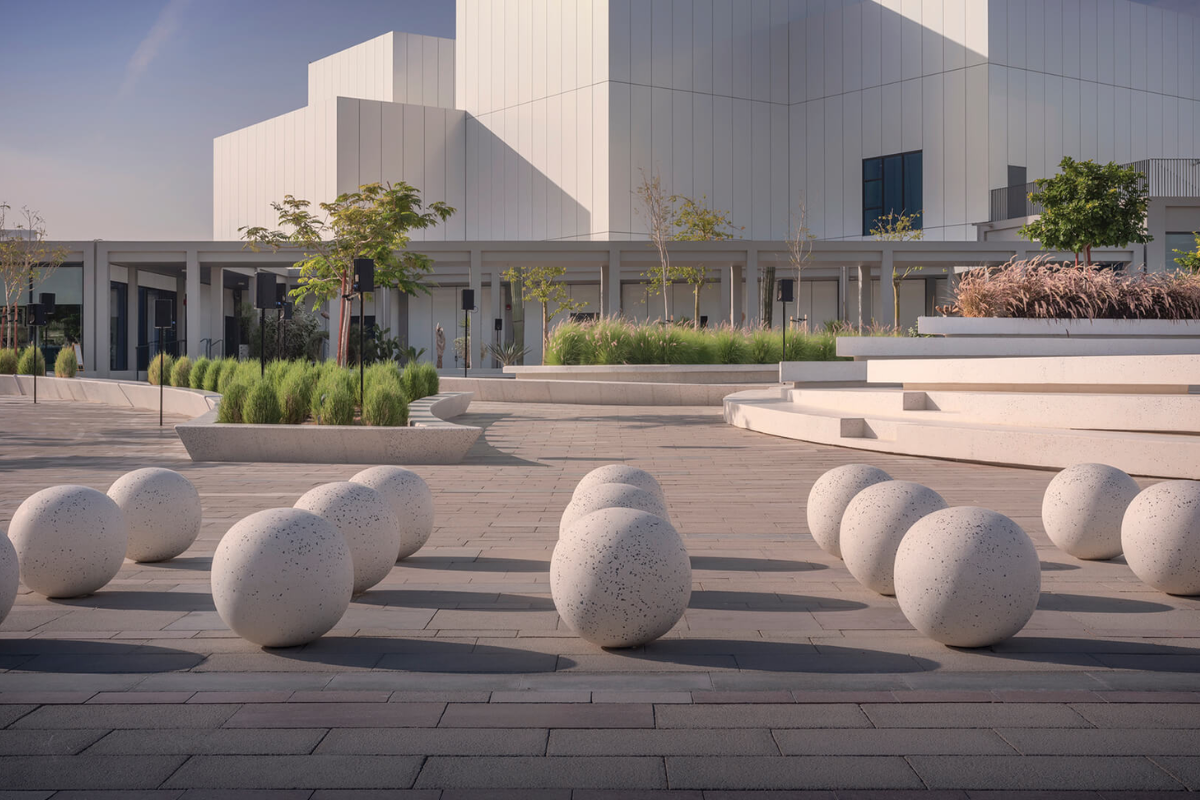 The Jaddaf Waterfront Sculpture Park is the first outdoor sculpture and art park in the UAE. It is next to the Jameel Arts Center and includes outdoor installations made by the center as well as outstanding artwork on loan from national and international institutions. The park is intended to be a vibrant outdoor gallery space that encourages community interaction, flows smoothly from the open walkway around the corniche, and includes zones of fixed furniture with special tables for board games or chess, as well as an area designated for food trucks where temporary vendor stalls can be set up. The 200-seat amphitheater, which hosts performances, talks, and movie screenings, is a key element of the park.
2. Green Wall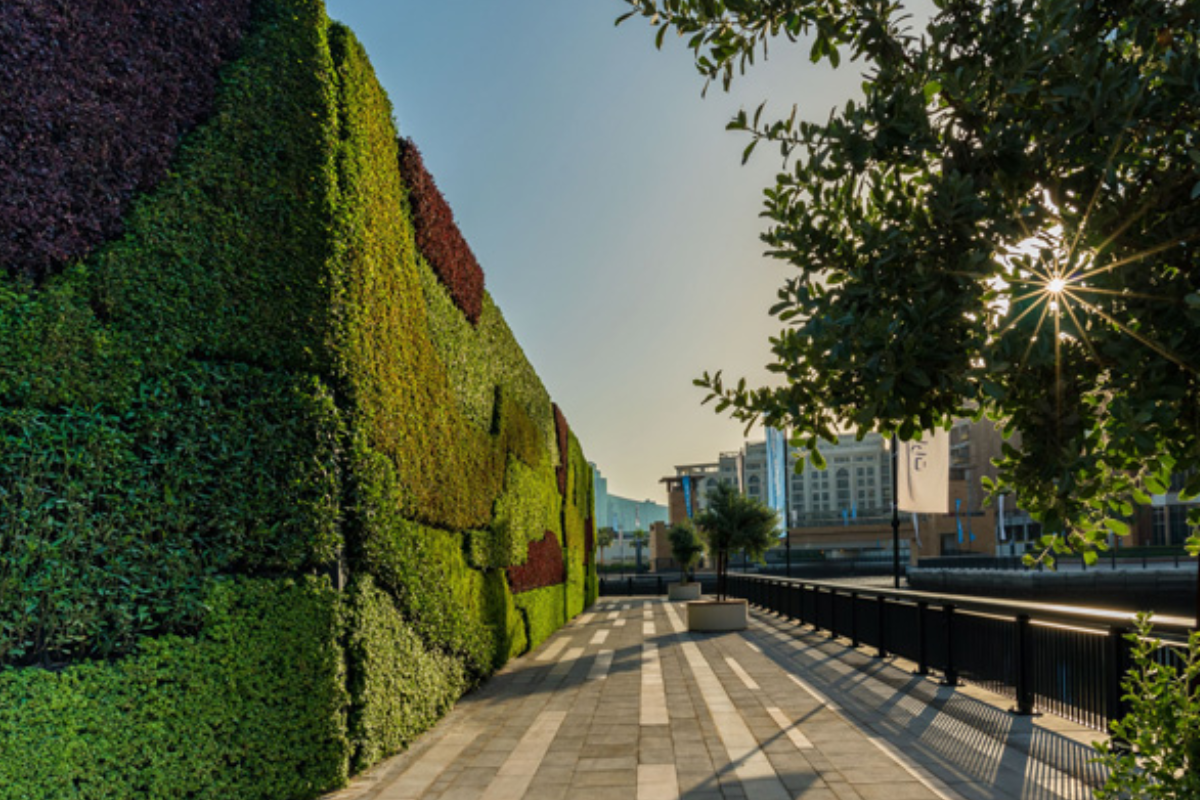 The largest Green Wall in the region can be found in the Wharf community of Al Jaddaf Waterfront. It is a truly impressive and green living wall that is the largest in the Middle East, measuring 6m in height and 212m in length. Its environmental credentials are also quite good: the 80,000 plants can offset approximately 4.4 tonnes of CO2 per year. You can take a relaxing walk around the wall and breathe in the fresh air or take a picture while standing near the ideal nature-filled setting which makes up for the perfect background on your ig feed.
3. Jameel Arts Center Dubai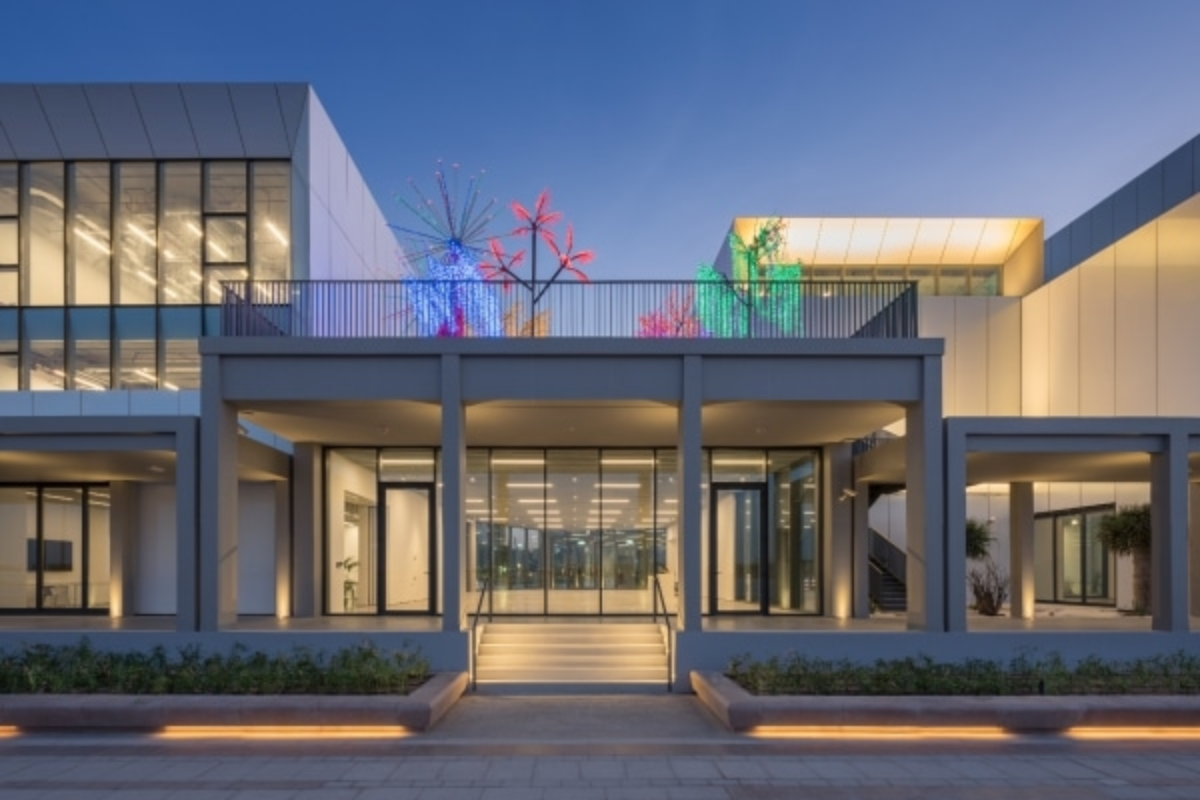 Jameel Arts Centre is an independent institution dedicated to public exhibitions of contemporary art and community engagement through learning, research, and commissions. Located in Jaddaf Waterfront, it is founded and supported by Art Jameel. The center's galleries house solo exhibitions, projects, and curated commissions from international and national collaborations. There is also an open-access research library. This art center also has a writer's studio, a rooftop terrace, a member's lounge, a restaurant, and a shop. If you enjoy art, you should pay a visit to the Al Jaddaf Waterfront Art Center.
4. Dubai Dolphinarium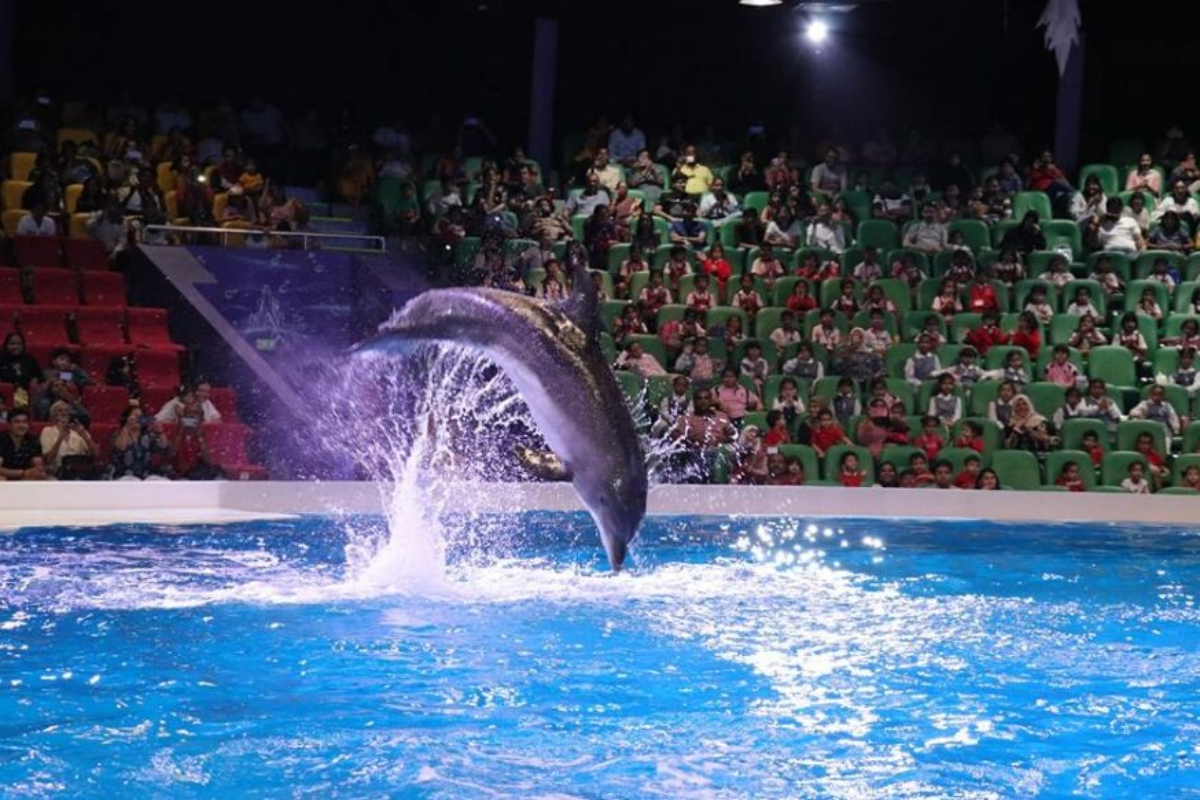 Dubai Dolphinarium is located within the Dubai Creek Park. It is the Middle East's first fully air-conditioned indoor dolphinarium, providing habitat for dolphins and seals. You can watch and enjoy dolphin shows in which the incredibly cute creatures interact with their trainers, jump through hoops, play, and splash water on the audience. The adorable seals, like dolphins, are playful and social creatures. The Dubai Dolphinarium also has a 5D and a 7D theatre, a trampoline room and around 20 different species of birds. It is the best family activity in Dubai.
5. Children's City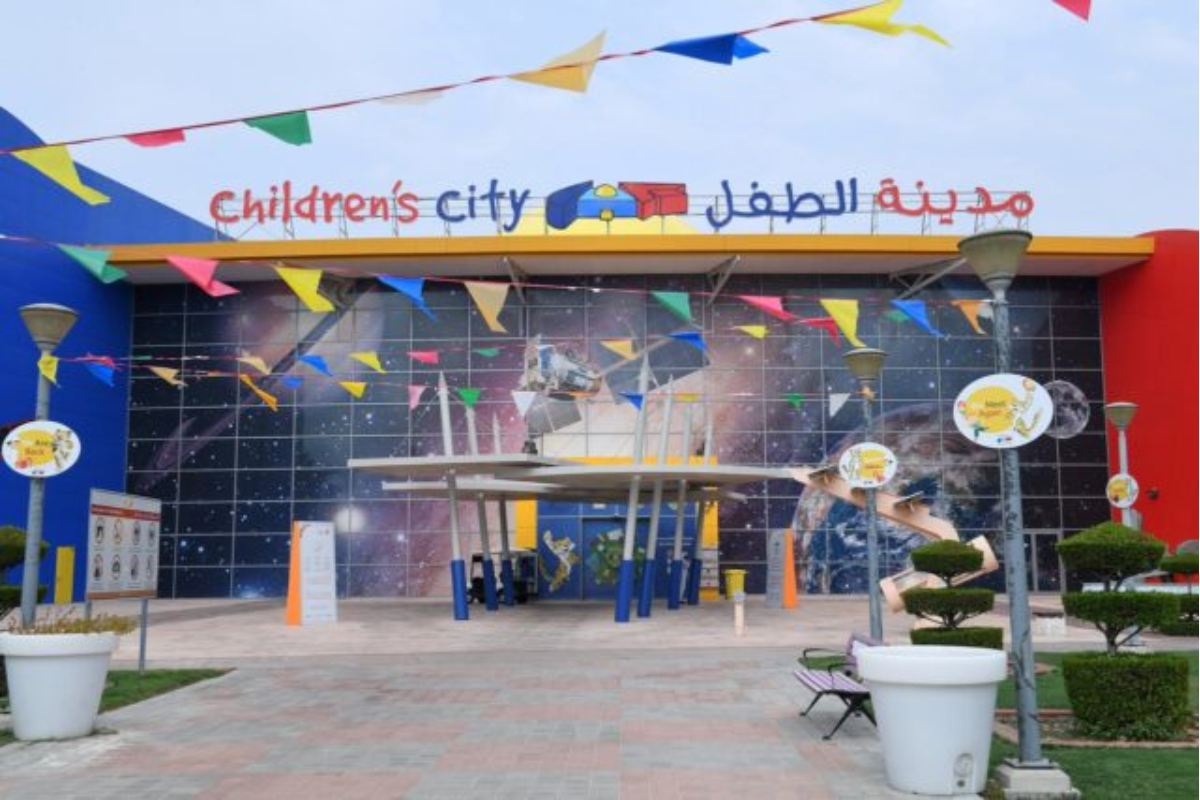 Children's City is the UAE's first educationally focused city. It is a place for children aged 2 to 15 where they can investigate, explore, play, discover, and learn about the world. It has a nature center, space exploration, human body, computer & communication, planetarium, the way we live, and international culture, as well as a Toddlers area. Your children can have fun while learning about subjects like astronomy, archaeology, and others. It is Dubai's best indoor activity for kids!
Also Read - Best indoor activities for kids in Dubai
6. Al Wasl Stadium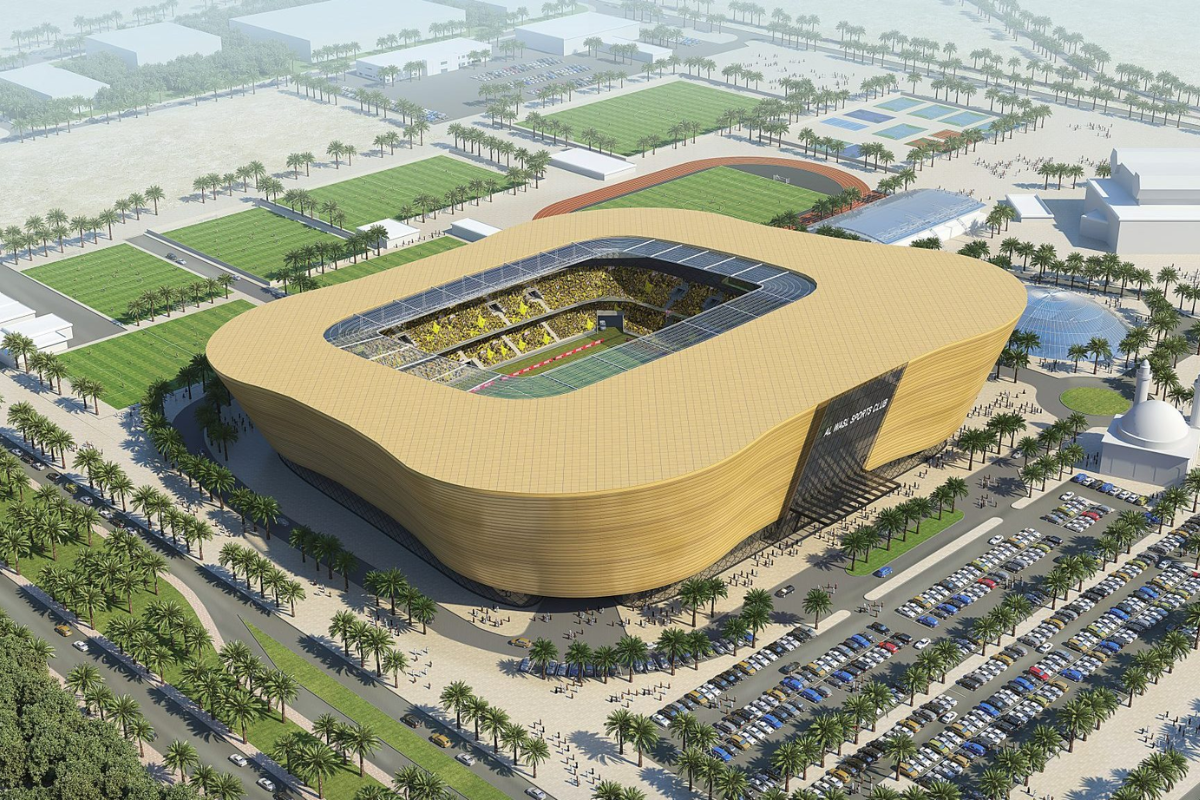 Al Wasl Sports Club, which is also known as Zabeel Stadium, is one of Dubai's most recognizable sports venues. It is one of the popular venues for football matches in the UAE. It is located in the Zabeel district, a 9-minute drive from the Al Jaddaf Waterfront.
Restaurants to visit in Al Jaddaf Waterfront
• Vanitas
• Mazaaraa Kitchen Restaurant & Café
• Unique Catamaran
• Zabeel Floating Restaurant
• Address Events
These restaurants are conveniently located and easily accessible. Gazebo, La Piscina, La Vita Dubai, and Mosaico are among the bars and lounges. You can also dine at the Palazzo Versace Hotel Dubai's restaurants, which serve a variety of cuisines. These include – Amalfi, Giardino Dubai, and Enigma.
Hotels near Al Jaddaf Waterfront: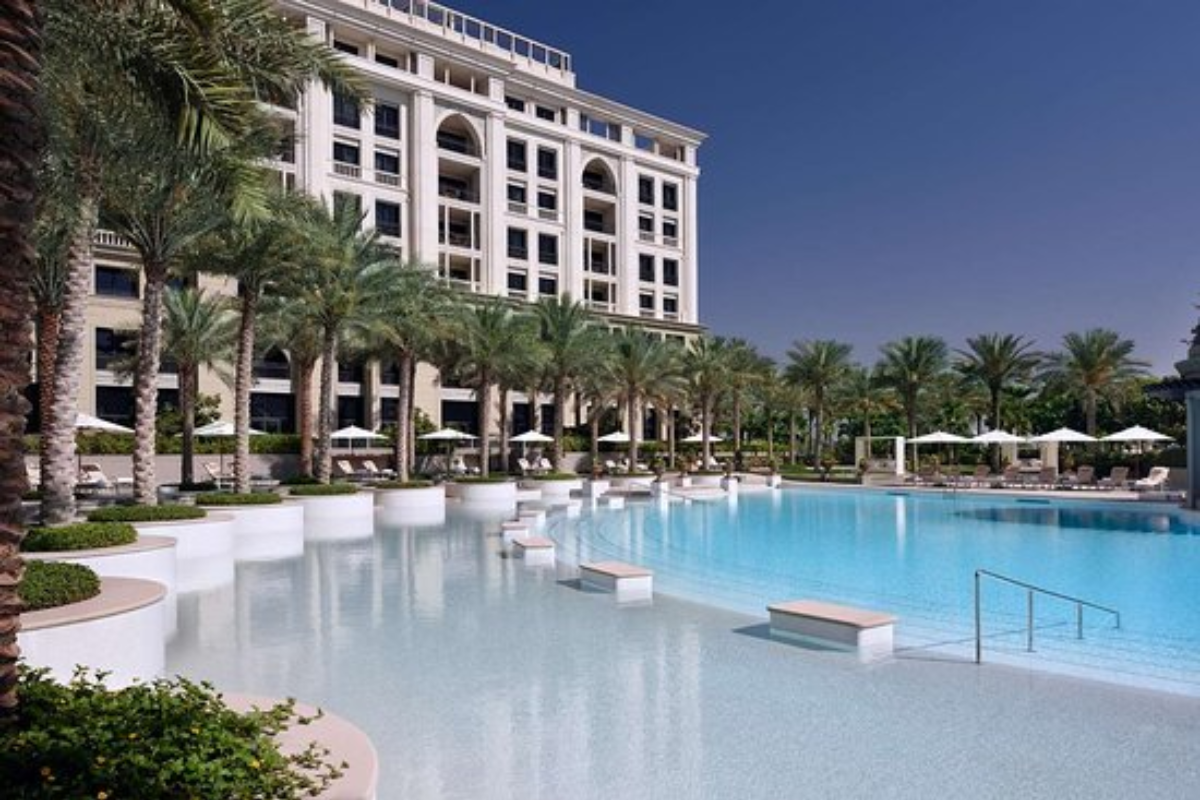 • Palazzo Versace Hotel Dubai is located in the heart of Jaddaf Waterfront. It is a Neoclassical masterpiece with hints of Arabian architecture. The hotel has 215 rooms and suites, as well as 169 residences furnished with Versace Home Collection. There are three outdoor pools, which are surrounded by palm trees and flowers. The eight restaurants and bars are all designed with an outdoor terrace. The landscaped gardens provide unobstructed views of Dubai Creek and the cityscape. It is an excellent choice for social gatherings and weddings in Dubai.
Other hotels near Jaddaf Waterfront are SUHA Hotel Apartments and Intercity Hotel.
Nearby Areas and other things to do:
• Dubai Festival City
• Dubai Healthcare City
• Umm Al Hurair 2
• Al Garhoud
• Wafi Mall
• Dubai Festival City Mall
• Jumeirah Public Beach
• Kite Beach
• Lamer
• Pearl Jumeirah
Also Read: