Dubai is known for its luxurious, glamourous, and lavish lifestyle. Being home to the world's largest tower and several other remarkable and spectacular structures, activities, experiences, cuisines, and events. Dubai has hosted many popular music concerts, workshops, activities, and other events. Since, Dubai is such a  lavish city, it is common for most events to end up on a costly side. Fortunately, there are many things to do in Dubai that are free of cost and will still give you a memorable  and mesmerizing experience. So, here is a list of the best FREE EVENTS in Dubai you can witness this month.
1. Dubai 80s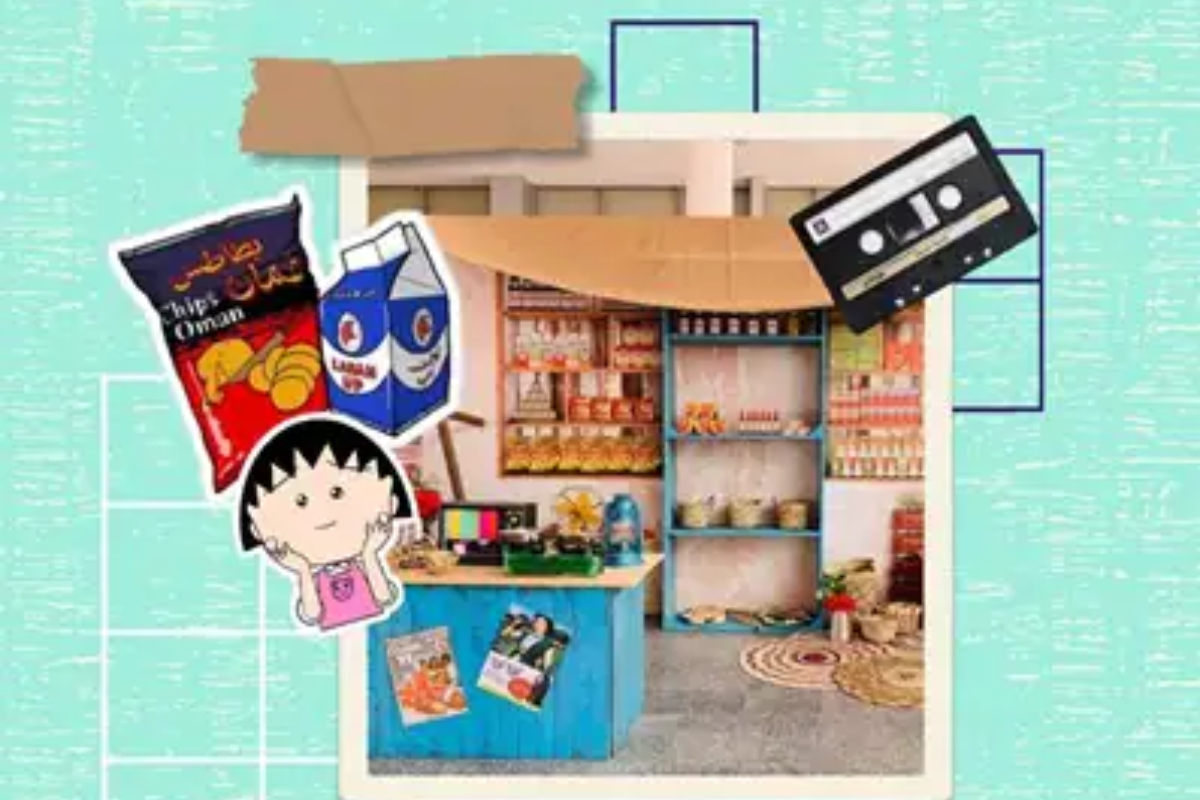 Go on an immersive journey of nostalgia with Dubai 80s. An unmissable experience that celebrates the pop culture of the past from the 80s, 90s and 2000s. Last Exit Al Khawaneej and Al Khawaneej Walk are going back to Dubai in the 80s with Last Exit Al Khawaneej swapping out its signature rustic-chic vibes with interactive pop cultural references while Al Khawaneej Walk entertains little ones with the old ways of play. Through the window of an old building, you can see a glimpse of Dubai's recent history as told through photographs. Wander around the exclusive Dubai Shopping Festival pop-up and rediscover classic cartoons such as Captain Majid and other TV shows that are being played on loop. Gamers will also find vintage arcade games, giving them yet another opportunity to climb the leaderboard and achieve the highest score.
Car enthusiasts can pose with their favorite classic vehicles. Revisit your memories and recall everything that made each decade memorable, while listening to the top tunes from each era being played in the background. Car enthusiasts can pose with their favorite classic vehicles. Revisit your memories and recall everything that made each decade memorable, while listening to the top tunes from each era being played in the background. Take home a piece of nostalgia with nostalgic merchandise featuring childhood snacks and drinks. Local artists can also be seen creating nostalgic graffiti on the spot.
Dates: 4-8th January
Timings: 04:00 pm
Location:
2. Dubai Lights: The Spark within in City Walk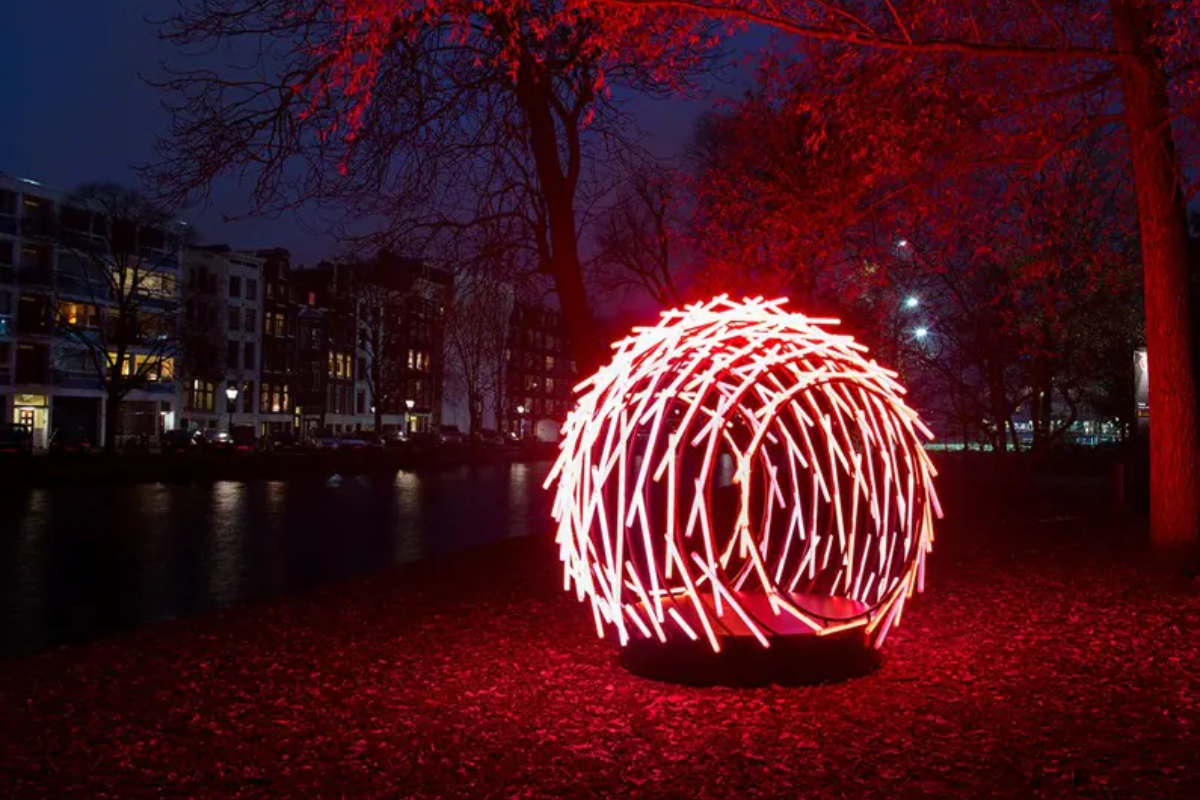 For a truly memorable and mesmerizing experience, visit the Dubai Lights: The Spark Within, which is returning for its second season during the Dubai Shopping Festival. Visitors of all ages will be able to discover ten interactive installations by international artists on display at City Walk, each of which is ideal for a selfie to post on Instagram. These landmark exhibits, which were previously displayed at the prestigious Amsterdam Light Festival, pulse with light and color and will be seen for the first time ever in Dubai, and the best part is that it is completely free.
Don't miss 'Submergence,' an engaging walkthrough experience that has been displayed in over 70 locations around the world. Along with UxU Studio's two must-see exhibits, Tornado, which recreates the rotating effects of a meteorological cyclone, and Desire, which features 1,500 lights. A few immersive exhibits include – Light Piano 2.0 by Arion de Munck Ridder, Nest by Vikas Patil and Santosh Gujar, Never Ends by Luigi Console & Valentina Novembre, Run Beyond by Angelo Bonello and more.
Dates: 4 - 29th January
Timings: 06:00 pm
Location:
3. Dubai Lights: Sea Wonder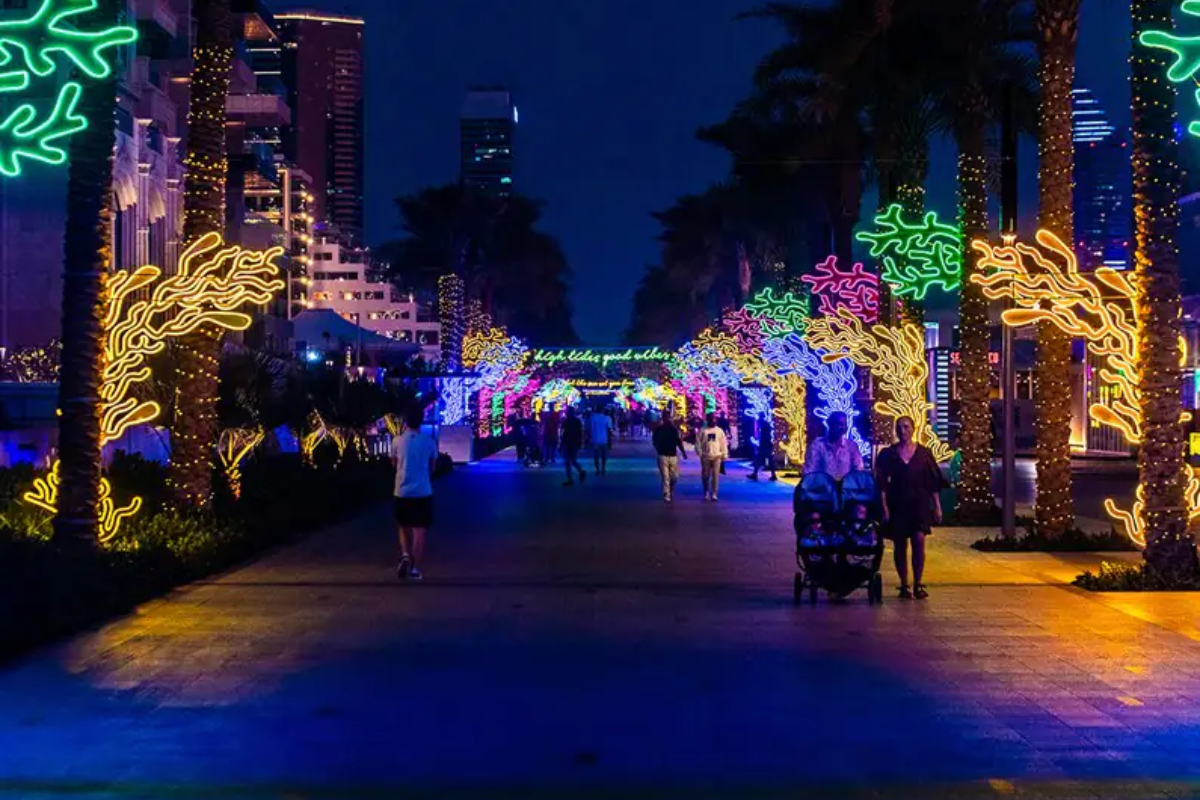 Prepare to be immersed in a theatrical underwater scene in each of the Palm Monorail's Nakheel Destinations—The Pointe, Nakheel Mall, and Palm West Beach. Visitors on the Palm Monorail will be able to travel through the underwater world and see illustrations, animations, life-sized dolphins, jellyfish, pink coral ornaments, starfish, seashells, and much more. The installation's sustainability is central, with every element made from recycled, repurposed, or reusable materials. Visitors to The Pointe can celebrate the holiday season by strolling around the illuminated promenades, which offer numerous photo opportunities. The Pointe Fountain shows will be festively themed, and they will be accompanied by giant underwater illuminated sculptures.
Dates: 4 - 15th   January
Timings: 06:00 pm
Location:
4. Sky Castle by Eness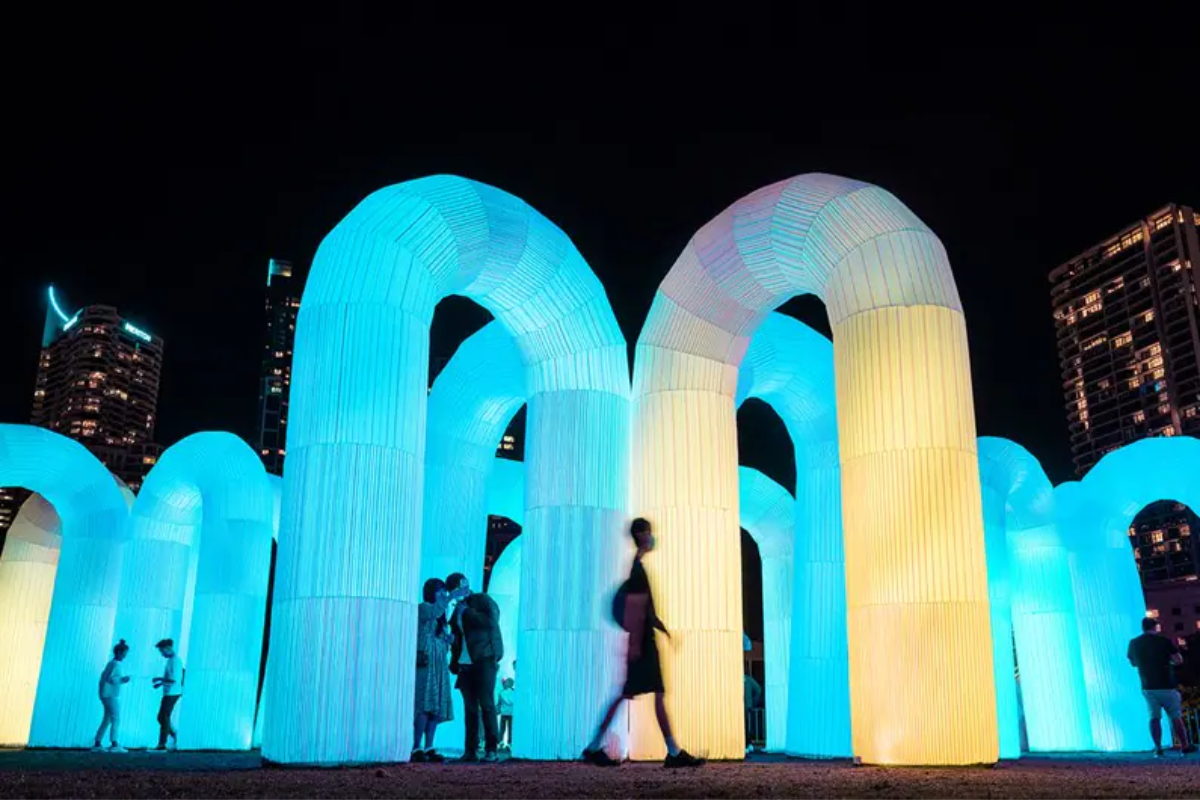 Sky Castle is a dreamlike, immersive sound and light installation that features a cluster of inflatable arches that span across public space in a colorful symphony. The movement of the arches powers and progresses the melodic xylophone soundscape, stimulating color changes in each arch. Light, color, and music have been orchestrated to evoke the joy and hope that comes with the arrival of sunshine after a storm. As more people join the journey, the contemporary score intensifies, resulting in a lush, orchestral piece that changes every night in response to crowd flow and fluctuations.
Dates: 4- 11th January
Timings: 07:00 pm
Location:
5. Burj Khalifa Laser Show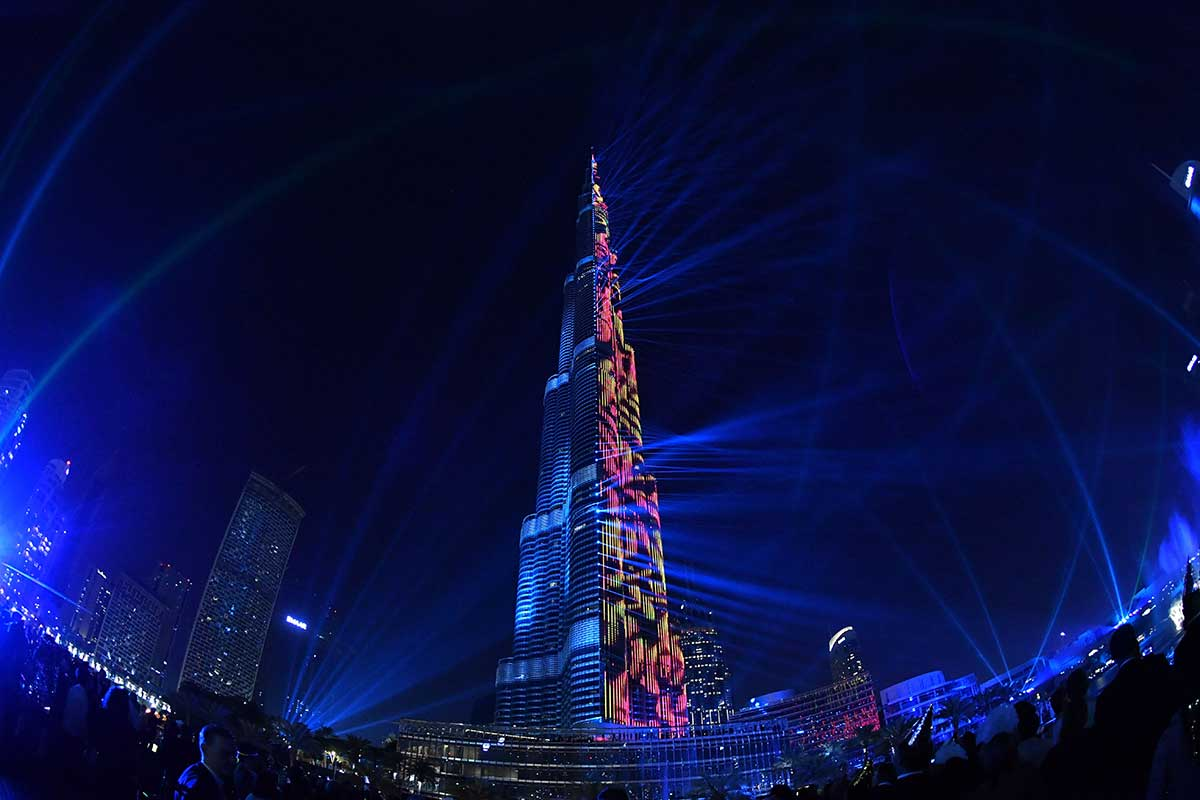 The world's tallest tower and Dubai's iconic landmark, the Burj Khalifa, will continue to dazzle you after wowing the city's residents and the entire world with a jaw-dropping display for New Year's Eve - complete with a stunning homage to the various facets of the UAE and its brave fight against the Covid-19 pandemic. In a recent tweet, Burj Khalifa announced that it will return its iconic laser show, welcoming the new year in a memorable way.
The shows will be available until March 31st of this year and will run from Wednesday to Sunday starting at 7:45pm, 8:45pm and 9:45pm. The best free activity to do in Dubai Mall, experience the immersive lazer show at the tallest building in the world!
Dates: 4th Jan – 31st March
Timings: 07:45 pm , 08:45 pm and 09:45 pm
Location:
6. DFS Market at Al Seef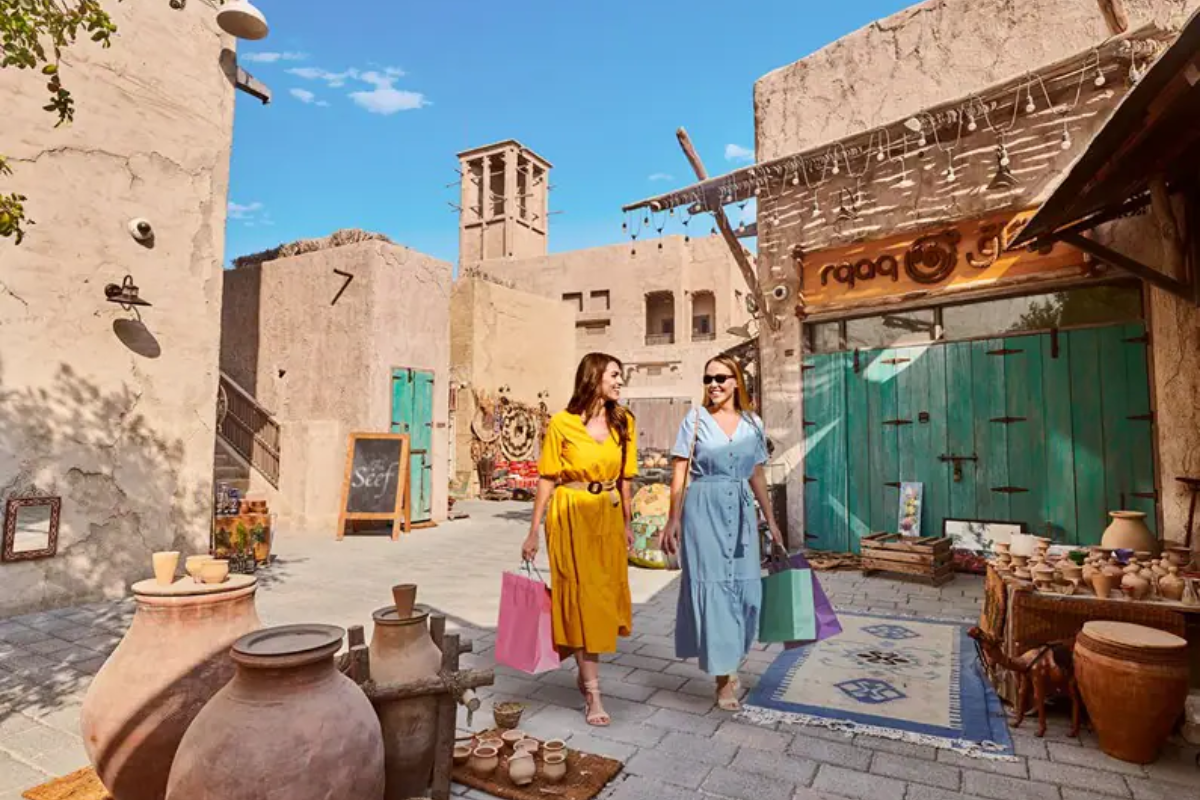 Dubai Shopping Festival is returning to the charming Al Seef district for 38 days of fun-filled activities, workshops, live entertainment, and spectacular fireworks. Plan a trip to the historic district and enjoy a calendar full of must-see events. The celebration this year promises incredible family-friendly fun and activities for visitors of all ages. Explore a vibrant street market for an authentic souq shopping experience, complete with curated dining experiences such as pop-up cafes, exclusive menus, and handpicked homegrown vendors.
Encourage the kids to weekly themed workshops where they can learn new skills in art, pottery, fashion, and music. You can also enjoy live music from street performers - dance shows, and other live entertainment at DSF Market at Al Seef, so there's fun around every corner. Visit AlSeef.ae for more information, including hotel packages, deep discounts during the Dubai Shopping Festival, and information on all the cultural experiences available, including the must-see Museum of Illusions.
Dates: 4th – 29th January
Timings: 04:00 pm – 10:00 pm
Location:
7. Stretch with Allaoua Gaham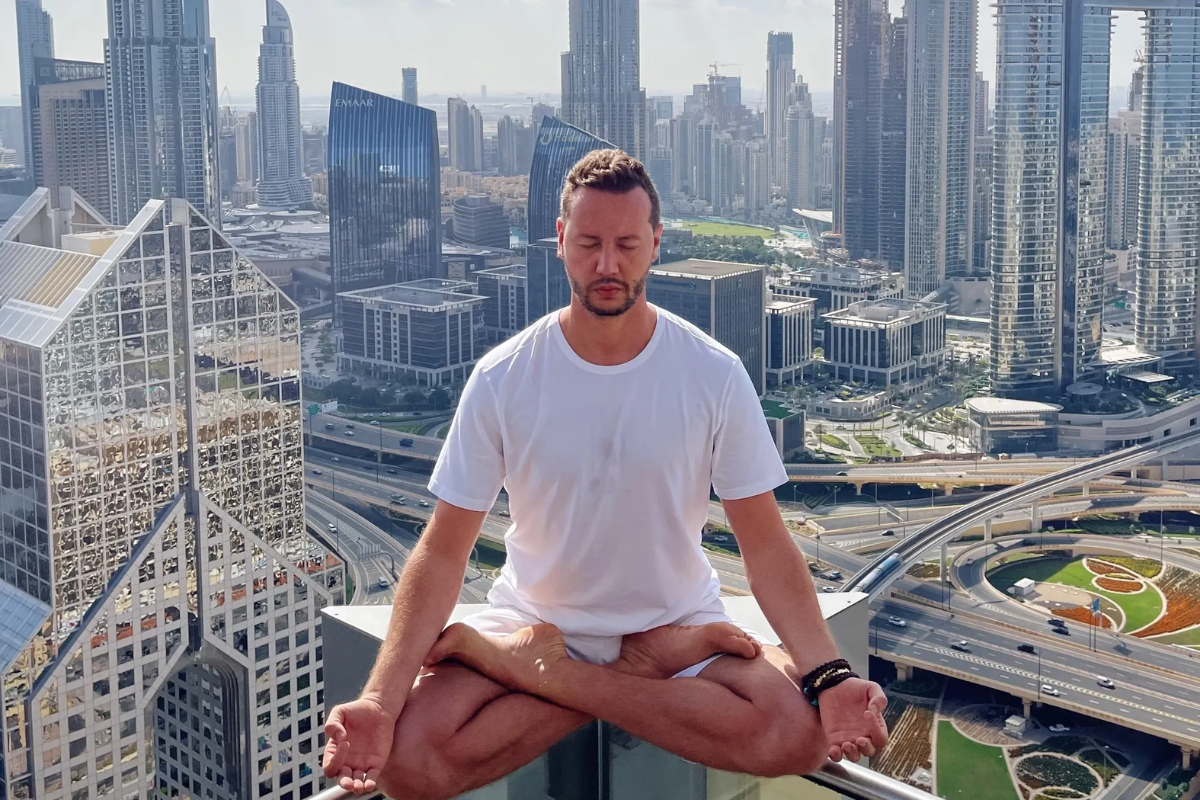 Breathe in, relax, and stretch for free with Allaoua Gaham in Dubai. More than just a regular yoga stretch class, Active Stretch is the ultimate restorative yoga experience that focuses on reaching the deeper parts of muscles, fascia, ligaments, tendons, and all the complex connective tissues that make up the human body's biomechanical structure. The class is designed to gradually open the body's tight parts such as arm-strings, gluts, back, shoulders, hips, and cuffs by using an alignment approach and accurate use of props, blocks, belts, and blankets. The goal is to develop flexibility while also completely relaxing the body by improving blood circulation, eliminating lactic acids, and hastening the recovery of fibbers and cells. This class is suitable for practitioners of all levels and will make your body alkaline, healthy, and strengthen the functionality of your joints. These classes are free and open to the public; just remember to bring your own mats.
Dates: 4th, 11th , 18th and 25th January
Timings: 06:00 pm
Location:
8. UAE Aquabike Championship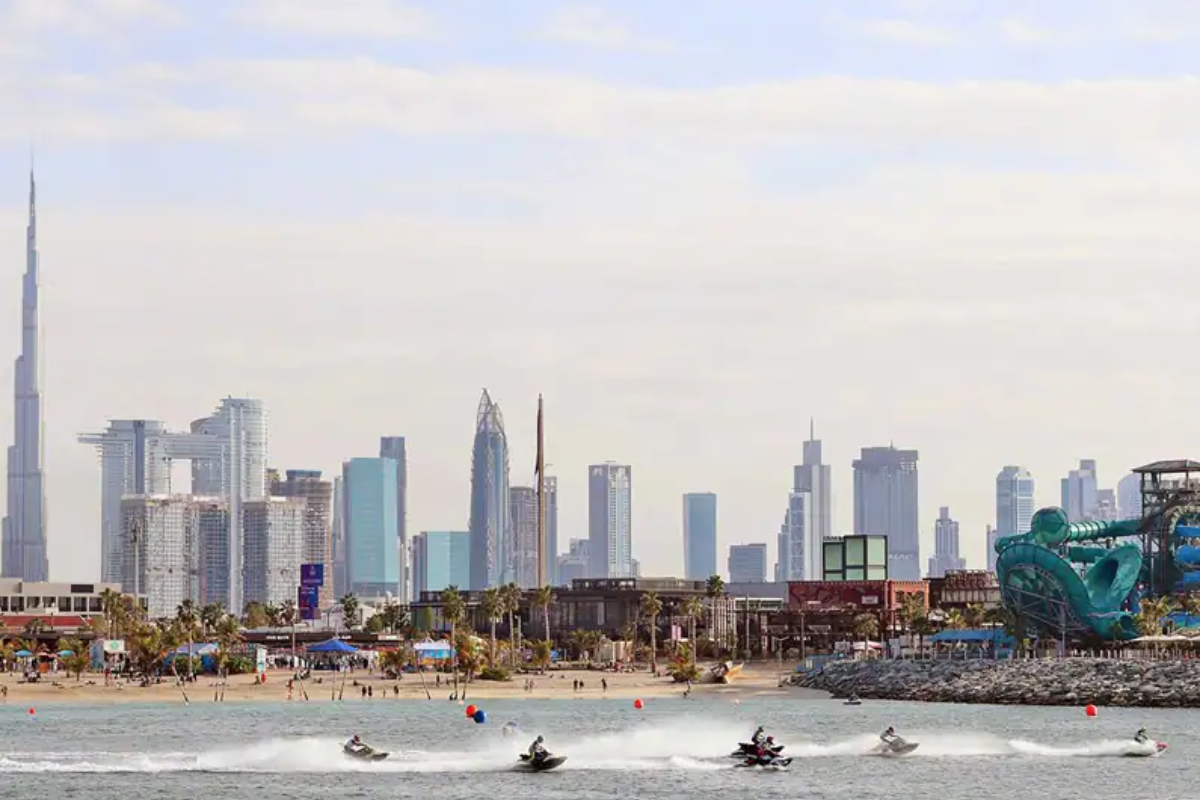 The latest UAE Aquabike Championship, an adrenaline-pumping event on the Dubai International Marine Club's (DIMC) annual watersports calendar, will entertain audiences this January. Spectators can watch as trained athletes demonstrate incredible skill and control on jet skis from Dubai's coastline. DIMC's ongoing season honors both traditional watersports like dhow racing and fishing and modern activities like aquabiking and kitesurfing. These meets are open to the public and free to attend, so bring your friends and family along to enjoy some nail-biting competition in the great outdoors.
Dates: 7th & 21st January
Timings: 09:00 pm
Location:
9. DFS Fireworks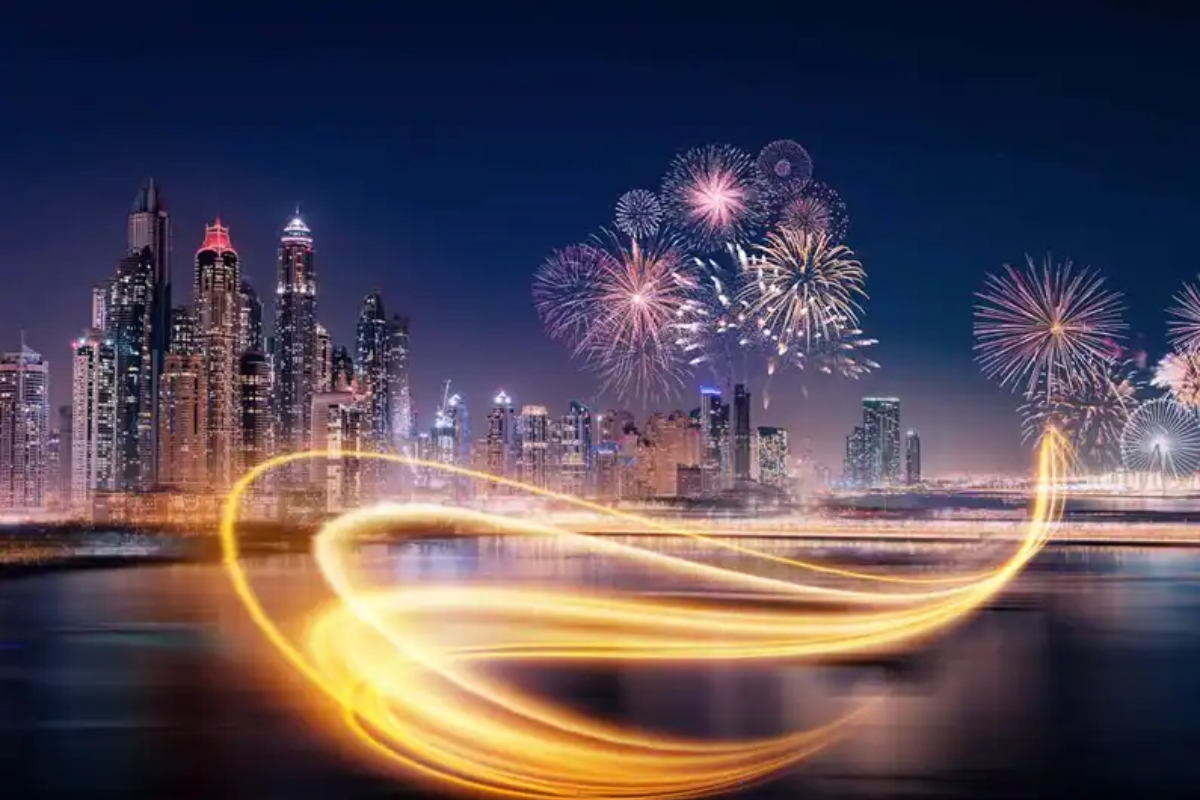 Every night during the Dubai Shopping Festival, there will be a spectacular display of fireworks (DSF). DSF's opening night festivities included fireworks displays at Al Seef, Dubai Frame, Burj Al Arab, Dubai Creek, Dubai Festival City Mall, Bluewaters, and The Beach, JBR. More DSF Fireworks Nights by Al Zarooni Group shows will be added every night. These displays are completely free to attend, so take advantage of the city's beautiful winter weather by booking a table at one of the waterfront restaurants in time for the shows - you have a variety of spectacular vantage points to choose from.
Schedule:
Dubai Festival City Mall:  2nd - 8th January, 09:00 pm | 16th – 22nd January, 09:00 pm
Bluewaters and The Beach, JBR: 9th – 15thJanuary, 8:30pm
Location:
10. Live Musical Performances at City Walk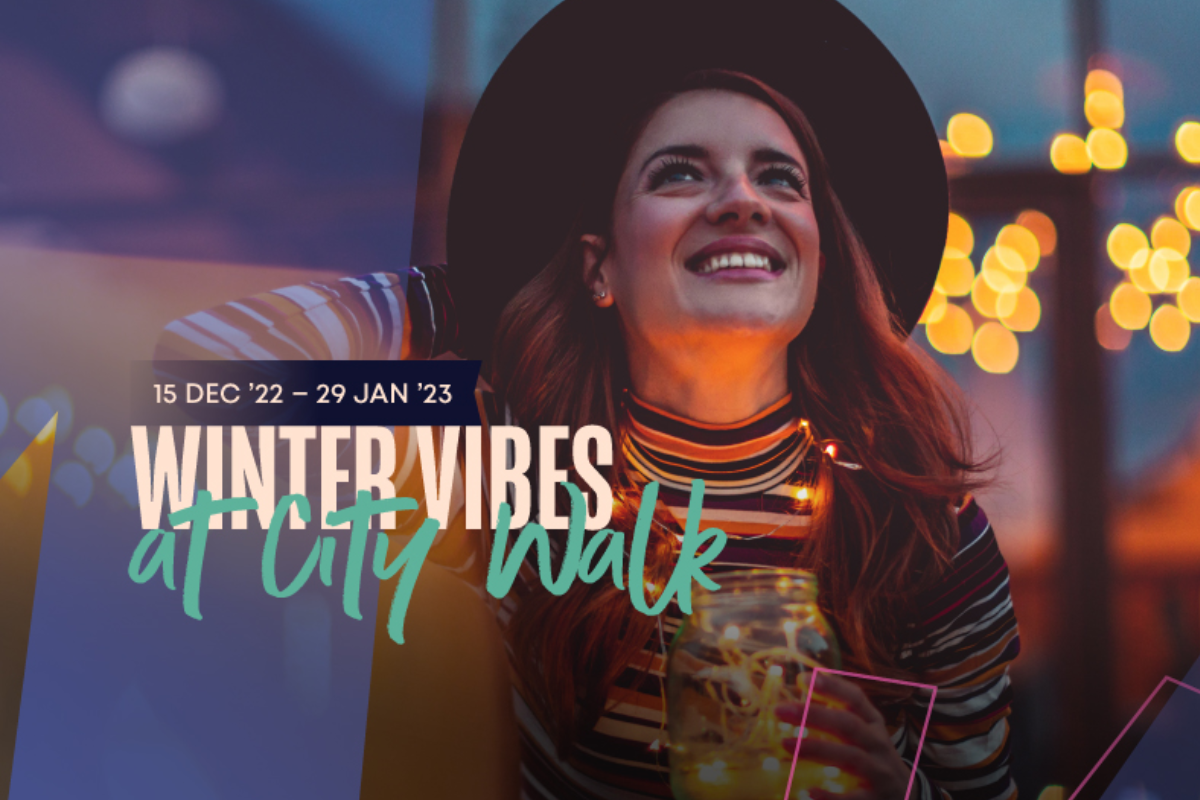 Live musical performances are available at City Walk's fountain area throughout DSF. Tunes DXB has returned by popular demand with an exciting line-up of artists from January 6th to 15th, with gripping musical performances by UAE's emerging talent, who will transform City Walk into a burst of song and dance! Amel Gharbi, Zeina Aftimos, and Alina Postra are among the performers. Sanaz Sotoudeh, a well-known pianist, will perform every Saturday at the Light Piano 2.0 structure in front of the fountain. A fun and entertaining Dubai event that is completely free to attend.
| | | | |
| --- | --- | --- | --- |
| Date | Day | Artist | Timing |
| 27-Jan-23 | Fri | Amel Gharbi | 7pm onwards |
| 28-Jan-23 | Sat | Zeina Aftimos | 7pm onwards |
| 29-Jan-23 | Sun | Alina Postra | 6pm onwards |
Location:
Also Read: