Feeling like it's time to explore a new hobby? Then, why not try your hand at pottery! It is not only a fun way to relax and let your creativity flow, but it is also an excellent form of art therapy. Dubai has a thriving arts and culture scene which includes everything from museums, classes, workshops, and monuments. This city of dreams and culture offers a variety of pottery classes whether you're a beginner or an experienced potter. There are classes for all levels and interests, from hand-building to wheel-throwing and glazing. Let's a take a look at the best pottery classes in Dubai so that you can discover the perfect studio to let your creativity run wild.
So, roll up your sleeves, get your hands dirty, and let's dive into the world of pottery in Dubai!
1. The Mud Studio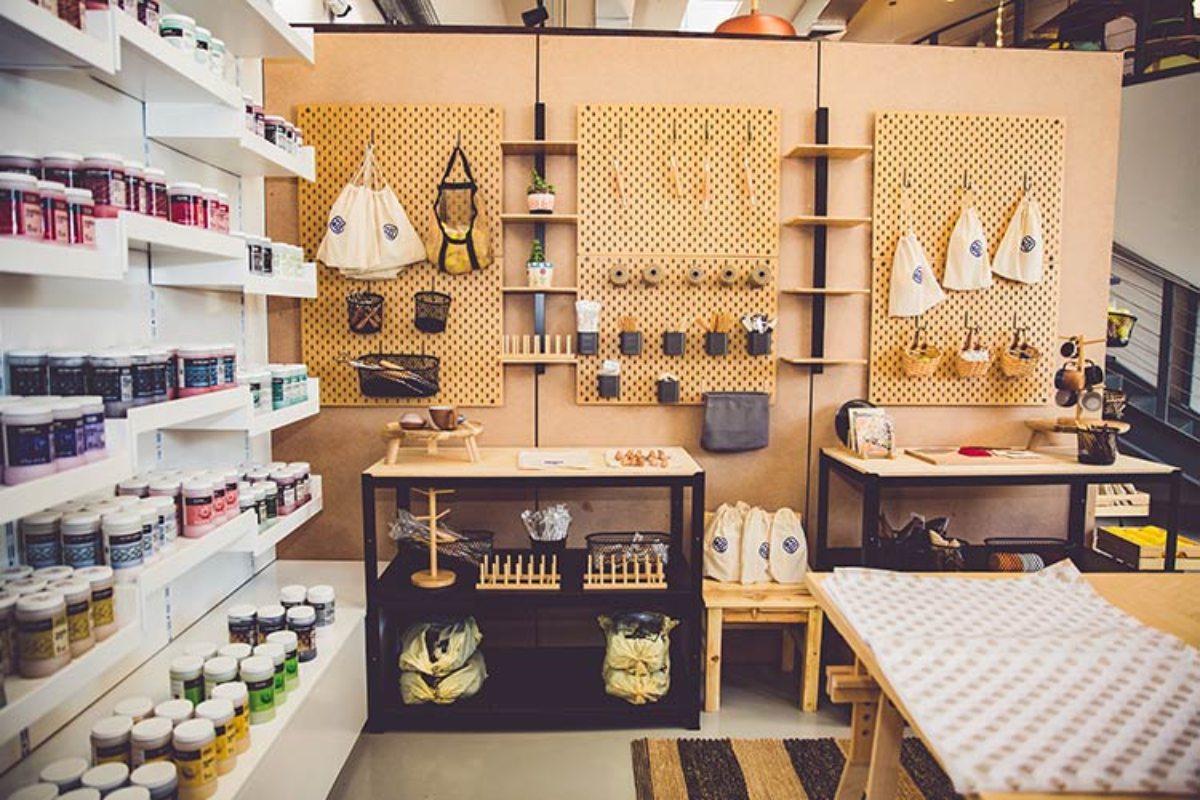 If you are looking to develop pottery as your new hobby in Dubai then, Mud House Studio is the perfect place for you. At the Mud House Studio, you're not just a customer, you're a member of a close-knit, and supportive family of 'Clayers' who share a belief that thoughtfully designed ceramics not only stand the test of time, but also stand up for the environment. Start your pottery journey by learning to mold clay by hand in their Hand Building class. They guide you through each step of the process, from pinching and coiling to slab building and slump molding. You get to acquire new skills and discover a range of techniques to take on a wide range of projects such as designing a dinner set or crafting an abstract sculpture. After mastering the art of hand-building, you can progress to wheel throwing and learn to shape the clay... as if you were a true pro with their Wheel Throwing Class where you'll know everything from centering and wedging to pulling and trimming. The Mud House is also a goof choice for pottery classes for kids in Dubai. So, what are you waiting for? Go check them out today!
Location: Behind Dubai Garden Centre, Falaknaz Warehouse No. 2, 4th Street, Al Quoz Industrial 3
Timings: Tuesday: 02:00 pm – 08:00 pm | Wednesday-Sunday: 10:00 am – 08:00 pm | Monday: Closed
Cost: 1 CLASS – AED 210 | 4 CLASSES – AED 760 | 6 CLASSES - AED 1,080 | 8 CLASSES - AED 1,360| From AED 160 per session (Kids classes)
2. Yadawei Ceramics Studio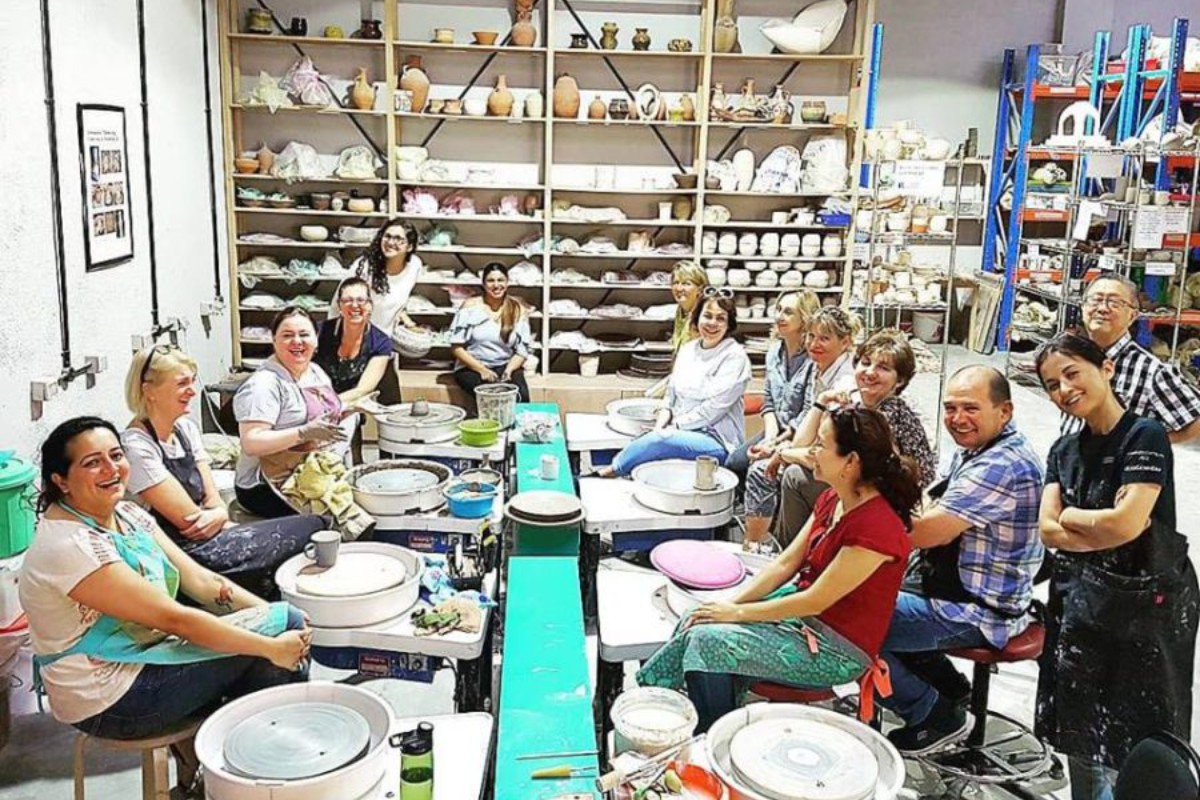 Yadawei means "handmade" in Arabic, and it is a name that embodies the art of pottery. This art studio is designed specifically for members who want to experiment with clay as a medium of expression and design. For beginners, they offer two pottery classes: hand-building and pottery on the wheel. They will teach you the fundamentals of wheel throwing as well as hand-building techniques. These classes will teach you how to use various tools, make clay, and shape it on the wheel. Yadawei is the Gulf's only open access pottery studio, where you can work freely, without restrictions, and at your own pace. It's not only a great place to hone your pottery skills and share your artwork, but it's also a great place to get away from it all and focus, de-stress, and create some unforgettable memories.
Location: Warehouse 30, 8-Ath Street, Al Quoz 1
Timings: Mon - Thu 10:00 am - 09:00 pm Sat-Sun 10:00 am - 08:00 pm
Cost: Hand-building: From AED 189 per person | Pottery On The Wheel: From AED 210 per person
3. Oka Ceramics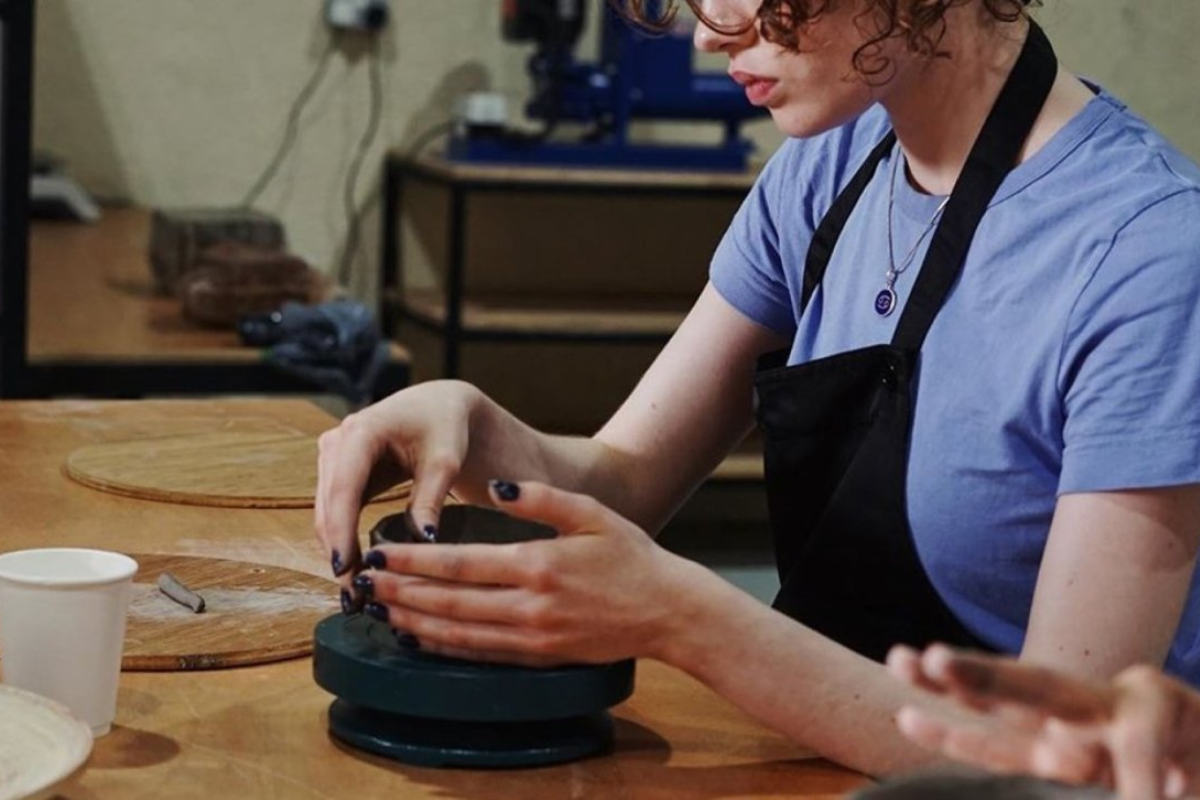 Oka Ceramics comes next on our list of pottery classes in Dubai. This pottery studio has everything you'll need to get creative, as well as a beautiful selection of pottery for sale. Oka Ceramics Dubai offers a variety of classes ranging from hand-building to wheel throwing. Depending on the course, the pottery classes last 4 to 8 weeks. Hand-building and wheel throwing are part of the beginner's session. At the venue, private lessons are also available.
Location: Bld. 75, 25C Street, Al Quoz, Industrial 3
Timings: Tuesday to Sunday 10:00 am – 09:00 pm | Closed on Monday
Cost: Hand-building: From AED 200 | Pottery on the Wheel: From AED 220|Private Classes: From AED 400 | Kids Classes: From AED 150
4. Al Kass Ceramics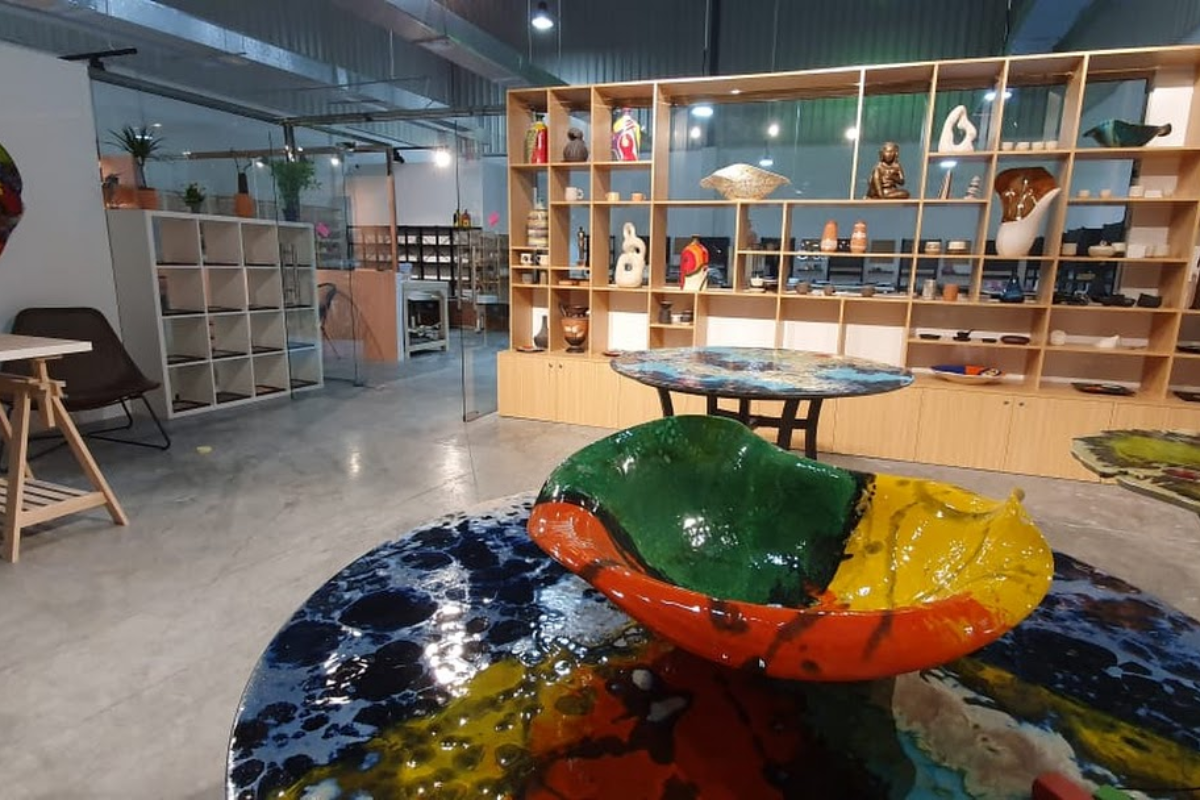 Al Kass Ceramics in Dubai is a well-known name in the pottery and ceramics industry. It is a premier ceramic manufacturer, art gallery, pottery studio, and ceramic studio. They welcome all types of artists, from beginning potters to experienced ceramicists, jewelers, and sculptors. They offer a safe, friendly, fully equipped communal space for anyone who wants to express themselves creatively through the medium of clay. Whether you're a beginner or an experienced ceramicist, Al Kas Ceramics classes provide a fully equipped environment for everyone. Ceramic art pieces, mugs, plates, sculptures, wall murals, and architectural ceramics are available to those who are interested to buy. And if you're looking for pottery or ceramics classes in Dubai, Al Kass is a great place to start.
Location: Warehouse #31, 17th Street, Alserkal Avenue, Al Quoz
Timings: 10:00 am – 09:00 pm
5. Dubai International Art Centre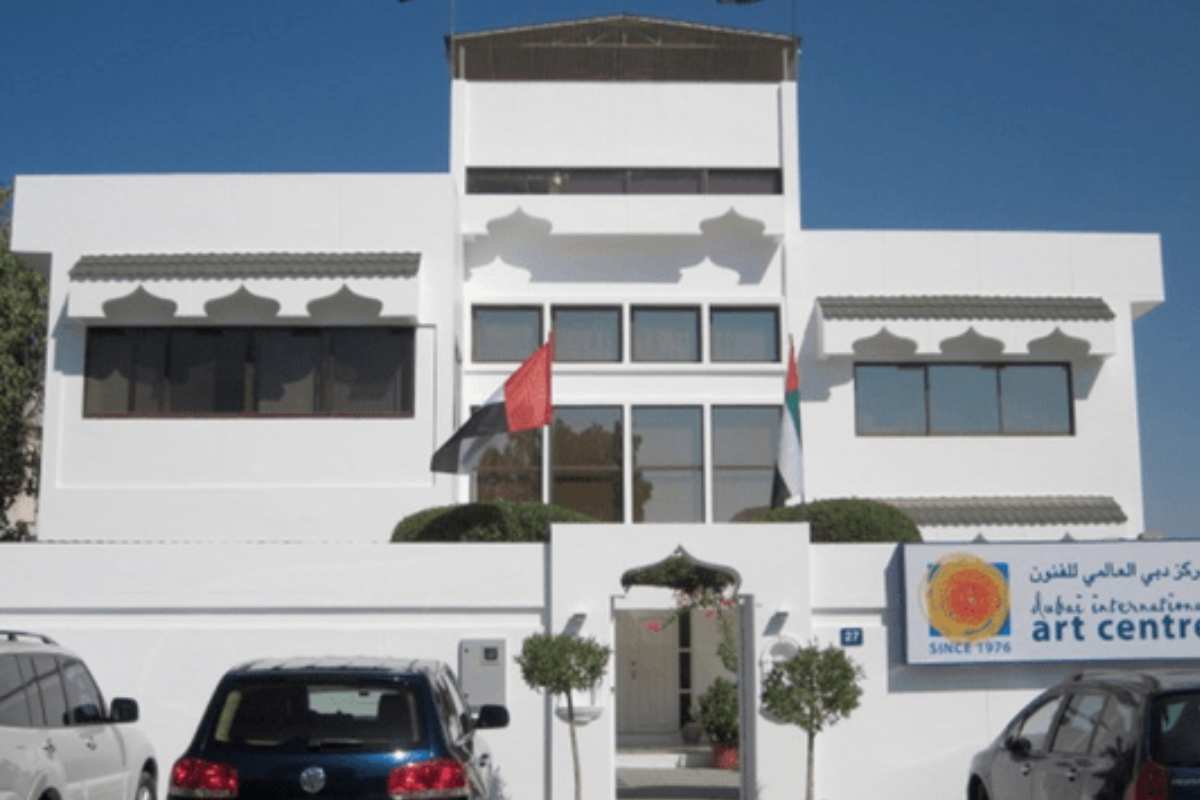 Another excellent option for ceramics and pottery classes in Dubai for both adults and children is the Dubai International Art Centre. Hand-building and Pottery on the Wheel are two of the available classes. These sessions do not require any prior knowledge. You must, however, bring a hand towel and an apron. Visit the official website of the Dubai International Art Centre to learn more about these classes. In addition, the institute provides painting and drawing classes in Dubai.
Location: Villa # 27, Street #17B, Jumeirah 1
Timings: 09:00 am - 10:00 pm (daily)
Cost: Hand building and Pottery: AED 1,350 | Pottery on the Wheel: AED 1,630
6. House of Clay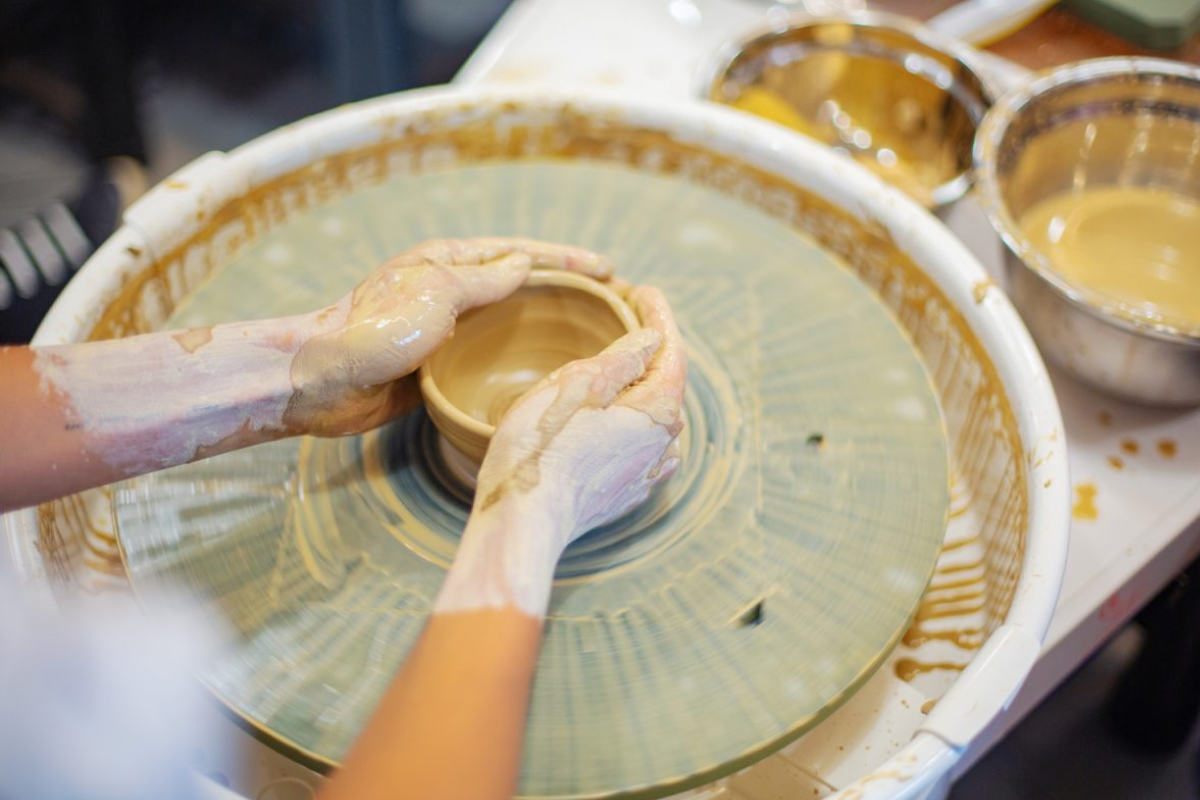 House of Clay is a family of Emirati artists with a passion for creating art, where friends and family can collaborate to create beautiful works. They are a home-based art space in a prime area of Dubai that specializes in creating 100% handmade pottery and sculptures. The establishment provides classes for both adults and children. Classes range from four to six weeks in length and include hand-building and Pottery on the Wheel. The Kids Pottery Trial, on the other hand, is a one-time event. The classes will teach you the basics of wheel-throwing. You can also learn how to trim, glaze, and paint your work.
Location: Al Safa 1
Timings: Monday 12:00 pm - 04:30 pm , Tuesday 10:00 am -12:00 pm, Wednesday 02:00 pm - 04:30 pm, Thursday 11:00 am - 02:30 pm Friday and Saturday closed
Cost: Hand-building Course: AED 1,200 | Private Pottery: From AED 340| Pottery on the Wheel: From AED 900| Kids Pottery Trial: From AED 200
Adults Pottery Trial: AED 230| Pottery on the Wheel for kids: From AED 800
Also Read: