Creative Zone Tax & Accounting is an integral part of a much larger network of specialized business services, focused on providing professional end-to-end advice and support to business owners in the UAE. The highly qualified and friendly team have extensive experience with Tax in the UAE and are well versed in a wide range of financial reporting services including Accounting, Bookkeeping, Auditing and VAT registration and Tax Returns filing. They also provide customized outsourced solutions on request.
What is your business name?
Creative Zone Tax & Accounting.
Which industry does your business belong to?
Accounting Services.
What is your business type?
Services.
How old is your business?
1-5 years.
Who are your customers?
Companies (B2B).
How did you initially come up with the idea or concept for the business?
Creative Zone clients are persons who are setting up businesses in UAE. When the VAT came into the picture in 2018, a lot of Creative Zone clients were not aware about VAT registration and accounting obligations in UAE. Committed to our clients, we needed to give them the support they deserve. Zeeshan Toor was identified by the board as the person of the situation. With his finance expertise coupled with his unique management perspective, Zeeshan Toor was appointed to lead Creative Zone Tax & Accounting company.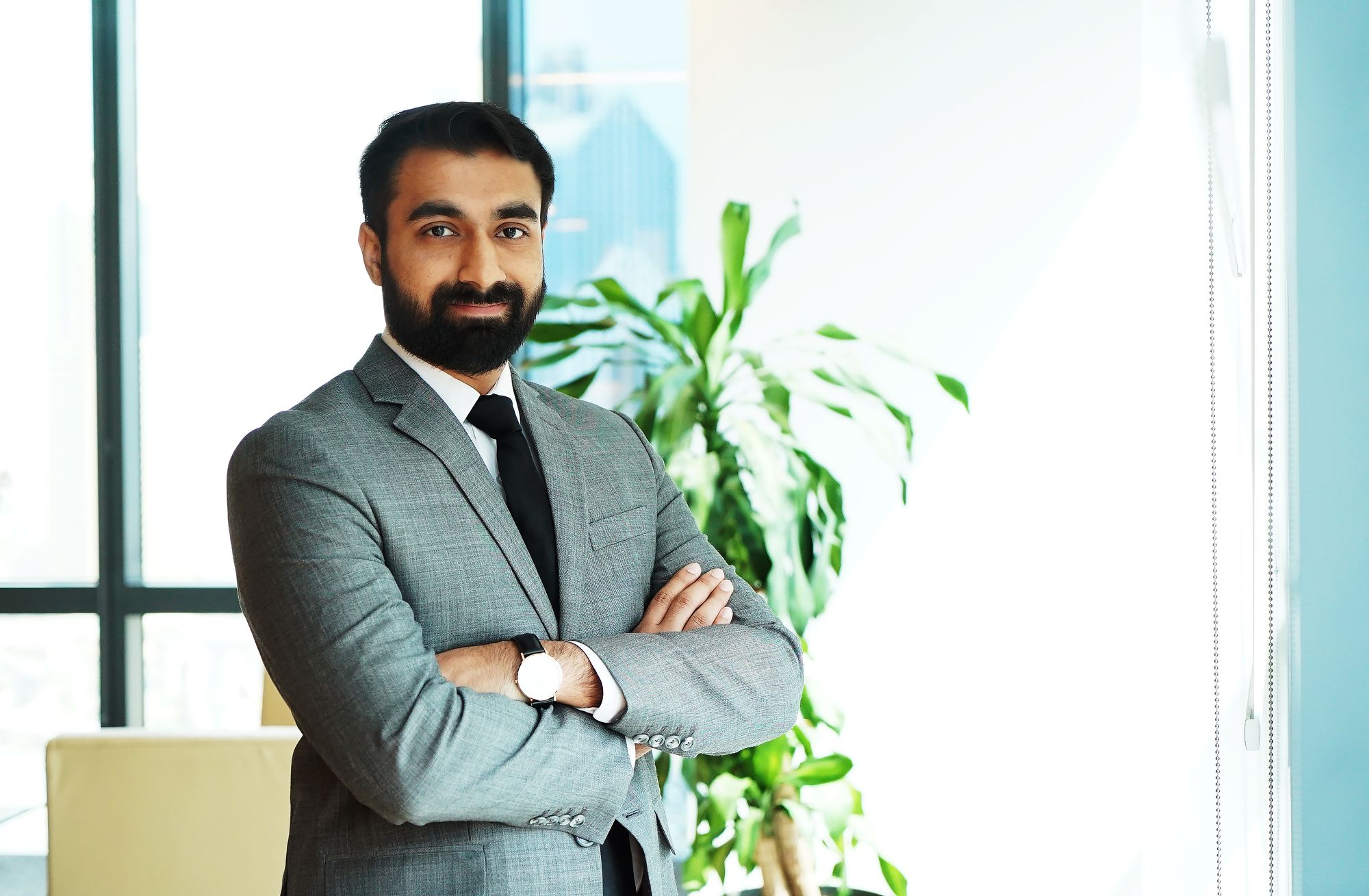 Tell us about some of the major turning points in the history of your business.
The first challenge came during the very first year of existence of CZTA: To structure an entire organization from scratch and face the urge of many business owners confronted to the VAT introduction in UAE. Thanks to a wise management and an impressive team effort, the company reached the status of Federal Tax Authority Approved Tax Agency in 2019 making

CZTA a recognized and well-established tax professional in the UAE market. In 2020, CZTA decided to scale up and adopt an ambitious strategy even in the tumult of the COVID-19 pandemic: Anticipate clients need and put a special effort on communication to inform business owners in advance about their obligations. When additional regulations (UBO, ESR, AML) came during the year 2020-2021, CZTA was all set and ready to answer to this new challenge. CZTA is now focused on the arrival of the Corporate Tax and eager to support business owners.
What made you choose Dubai as a location to setup your business?
Dubai is a strategic location that has a low tax environment and economic dynamism. It is a smart city that is always a step ahead on his time.
What sets your business apart from the competition?
With more than 6,700 services provided, the unique understanding of our clients and our highly skilled team of experts, we are proud to say that Creative Zone Tax & Accounting is the most trustable financial partner for small and medium companies in UAE.
Can you name some of your clients?
- Ekar
- The Entertainer
What service(s) or product(s) do you offer/manufacture?
Bookkeeping services Tax/VAT services Compliance services.
What are the key strengths of your products/services?
Fast deliverability Reliable service High end advice from experts.
Are there any exclusive products/services that you offer (not offered anywhere else in Dubai)?
Bookkeeping packages that include:
- Creating invoices
- Recording bills
- Bank reconciliation
- Cash reconciliation
- Payment processing
- Payroll
- Managing receivables and payables
- Reconciliation of vendor balances
- Monthly reporting: Balance sheet, statement of profit or loss, statement of cash flow, receivable summary, and payable summary
- VAT Registration
- VAT Amendment when necessary
- VAT Return filing
- VAT Consultancy
- Financial & Management advice
Can you share some of your products and pricing?
Bookkeeping packages start from AED 750 per month.
What are the best ways for your customers to contact your company?
Website: https://www.cztaxaccounting.ae/

Visiting Office: Suite 1702, Level 17, Boulevard Plaza Tower 1, Sheikh Mohammed Bin Rashid Boulevard, Downtown Dubai, Dubai, UAE

Email: info@cztaxaccounting.ae

Phone: +971 4 407 0570