Dubai Electricity and Water Authority (DEWA) has established an advanced smart facility at its Research and Development (R&D) Centre to simulate and test leakage detection techniques for water transmission pipelines.
The facility, built using IoT-based software and hardware, enables remote monitoring and control of the facility. Equipped with sensors, smart transmission pipes monitor hydraulic indicators, collect data on water pressure, flow, and temperature, and store it on an IoT platform. This data is used to train Machine Learning models for accurate leakage detection. Initial experiments achieved a 94.4% accuracy rate in identifying leakage events. DEWA aims to further improve algorithms and test sensors for leak detection. The facility strengthens DEWA's efforts in reducing water network losses and reinforces its position as a global leader in utility services.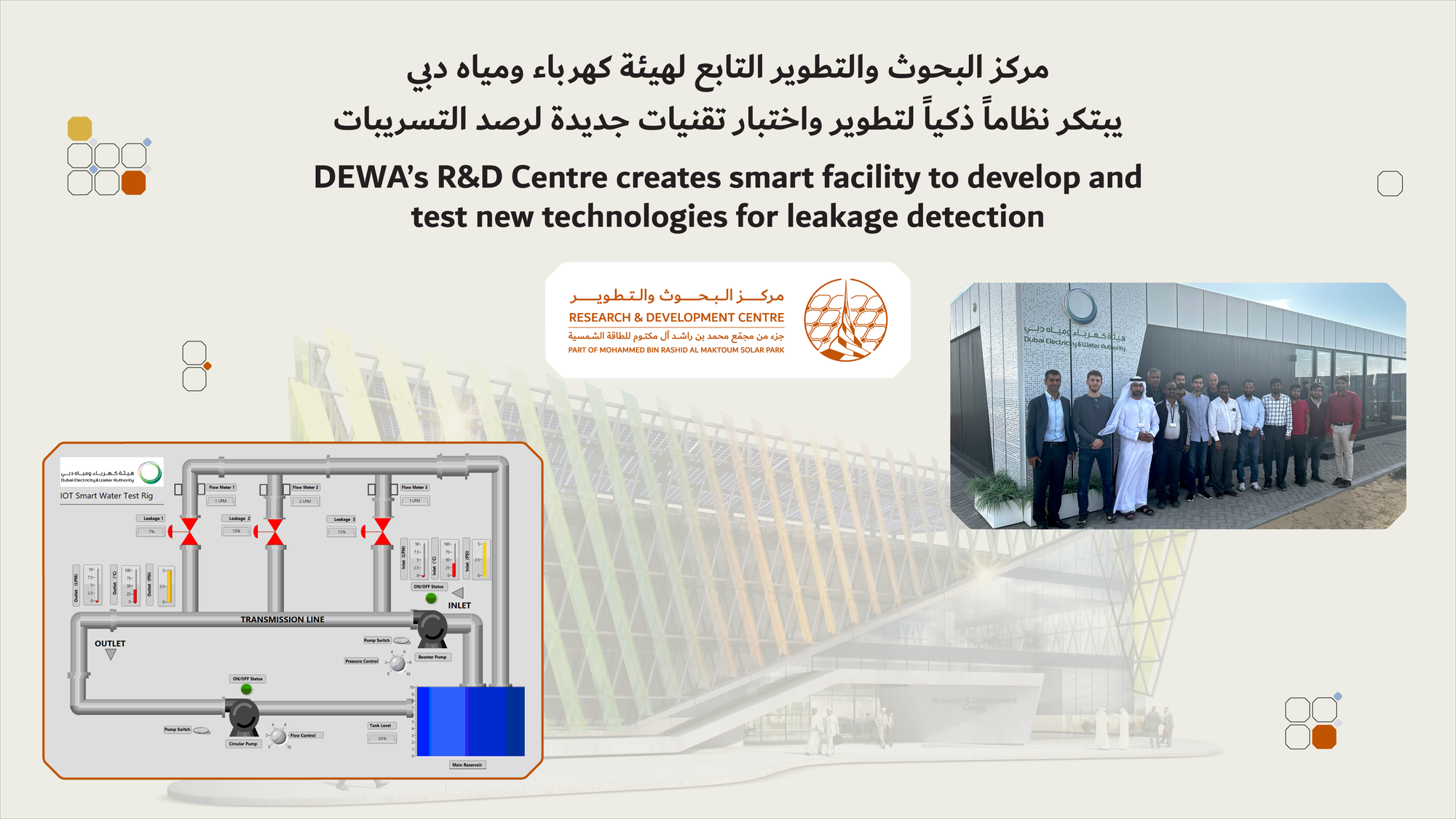 DEWA's CEO, Saeed Mohammed Al Tayer, emphasized the R&D Centre's role in developing DEWA's smart grid and disruptive technologies for delivering high-quality services. DEWA has achieved remarkable success in improving water network efficiency and reliability, surpassing key performance indicators of major European and American utilities. The organization has significantly reduced line losses in electricity transmission and distribution networks to 2.2%, compared to 6-7% in Europe and the USA, and reduced water transmission and distribution losses to 4.5%, compared to approximately 15% in North America.
The collaboration between the R&D Centre and DEWA's divisions enables testing and improvement of technologies, patents, and programs developed by the Centre. Various labs, including those focused on solar energy, IoT, robotics, drones, and advanced materials, play a crucial role in testing and refining innovative solutions.

News Source: Emirates News Agency