Dubai, which is renowned for its diverse culinary landscape, is a melting pot of cultures, each of which brings something special to the city's dining scene. But among all this culinary variety, one particularly notable trend stands out: the booming vegan revolution. An impressive selection of excellent vegan restaurants has emerged, each leaving a lasting impression on Dubai's culinary scene as sustainability takes center stage.
Here are the top 10 vegan restaurants to check out!
1. Just Vegan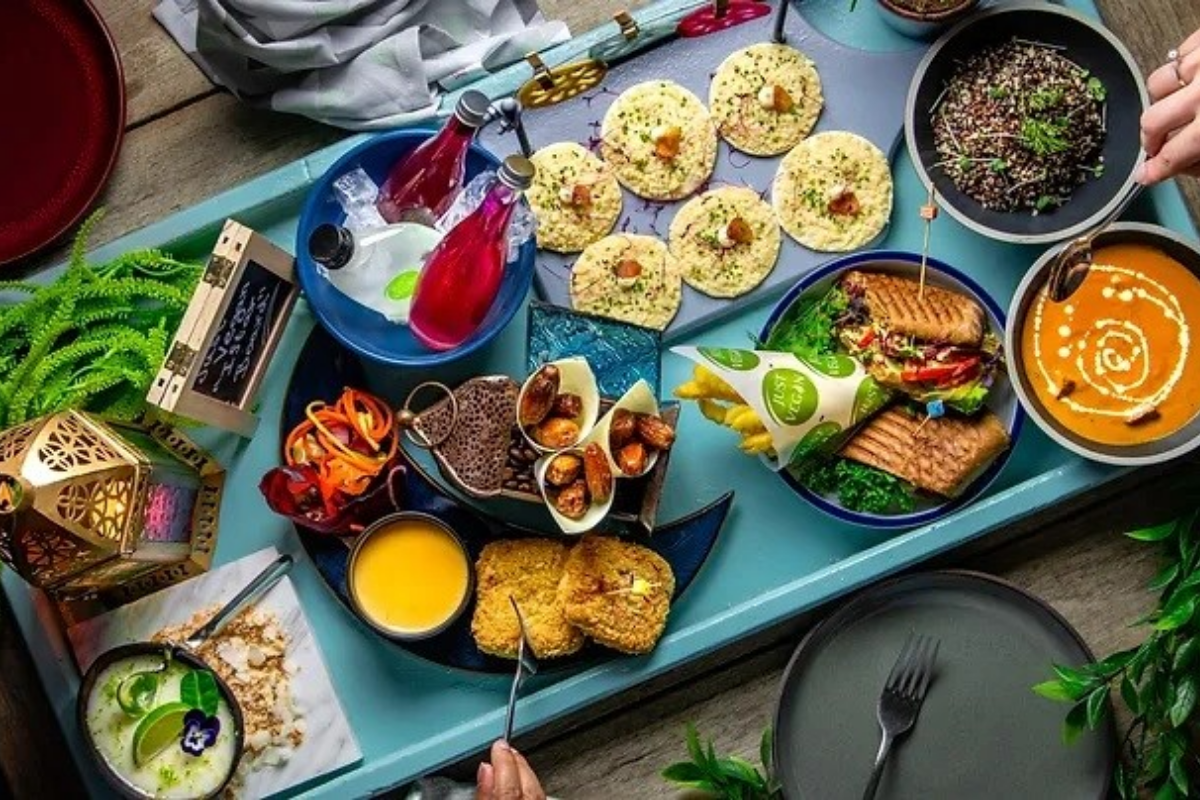 Just Vegan, as the name suggests, is a popular vegan restaurant in Dubai known for its delicious plant-based dishes. They offer a wide range of options, from protein-packed salads to flavorful vegan burgers. With their commitment to using fresh and locally sourced ingredients, Just Vegan ensures that every meal is not only tasty but also nutritious. With various branches located throughout Dubai, residents and tourists can easily find a Just Vegan location nearby. The restaurant also caters to various dietary restrictions, making it a go-to spot for vegans, vegetarians, and those with gluten or dairy intolerances. Whether you're a vegan or just looking to try something new, Just Vegan is worth a visit.
📍  Jumeirah and Business Bay
💸 Cost for 2: 205 AED
2. Avatara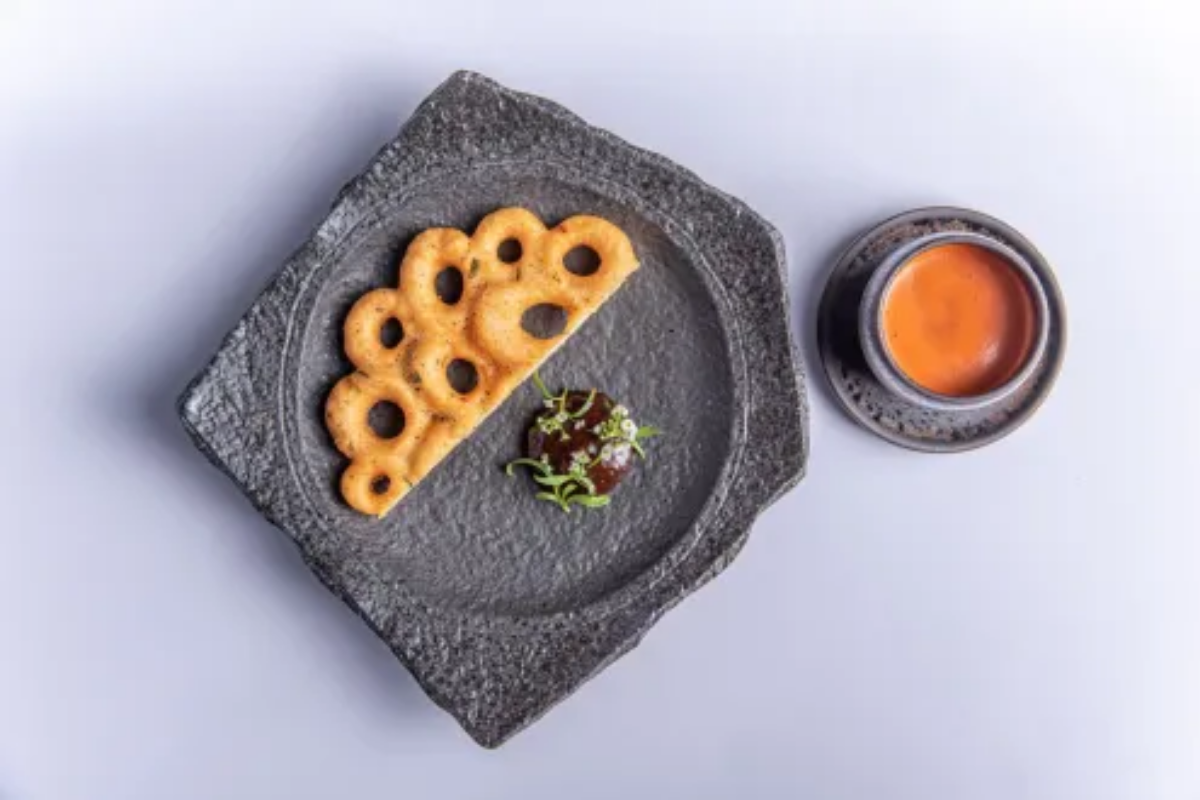 Avatara is a vegetarian restaurant conveniently located on Sheikh Zayed Road. It is known for its innovative and creative approach to vegetarian cuisine. Avatara emphasizes locally grown, seasonal ingredients. Each dish on the 10-course menu is accompanied by an explanation of the ingredients and their source. Their food is not only eye-catching but also bursting with flavours that will please even the pickiest eater. Avatara, with its modern and inviting ambiance, offers a delightful dining experience for both vegetarians and non-vegetarians.
📍 Voco Hotel
💸Cost for 2: 735 AED
3. Soul Santé Café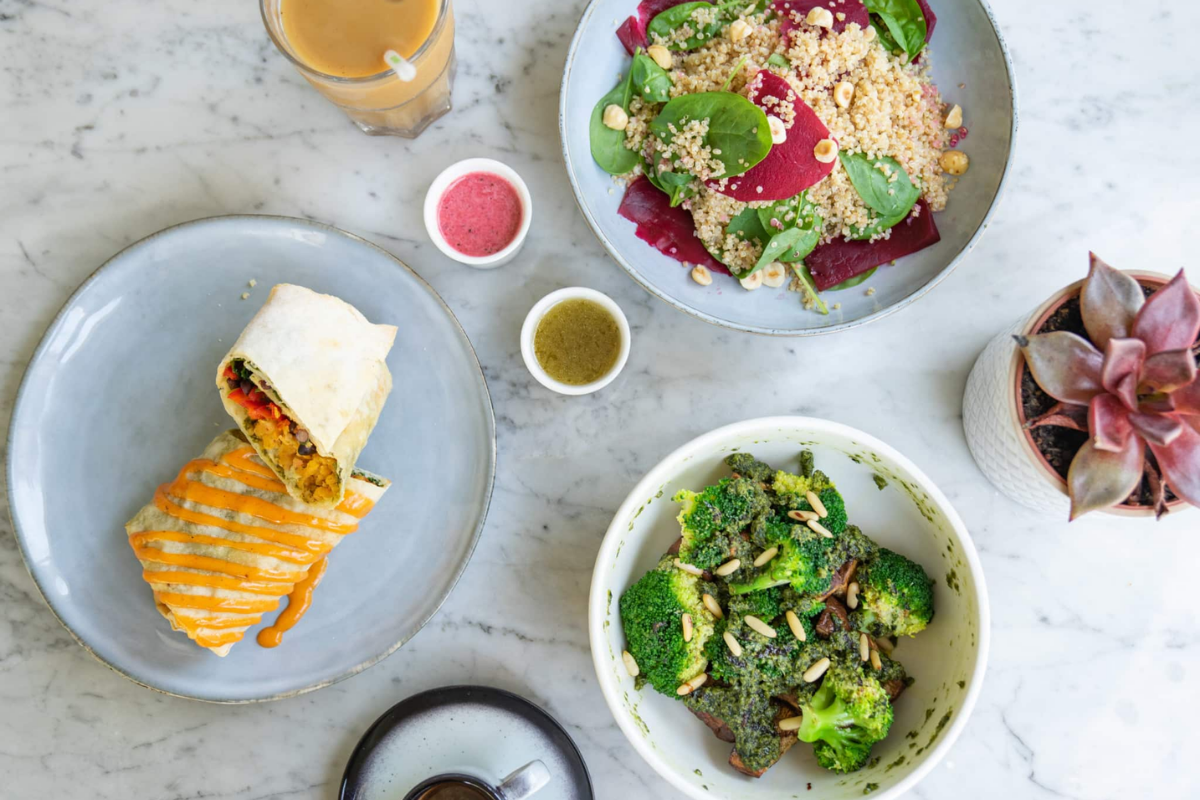 Situated in Al Barsha, Soul Santé Café is another must-visit restaurant in Dubai for vegans. This café offers a unique dining experience with its healthy and flavourful menu options. From fresh salads to nourishing sandwiches, the café caters to a variety of dietary preferences. The café also offers a range of vegan desserts and beverages, making it a perfect spot for those with a sweet tooth. Priding itself on using organic and locally sourced ingredients, the café is a great choice for both vegetarians and non-vegetarians looking for a healthy and satisfying meal.
📍Al Barsha South
💸 Cost for 2: 145 AED
4. Wild & The Moon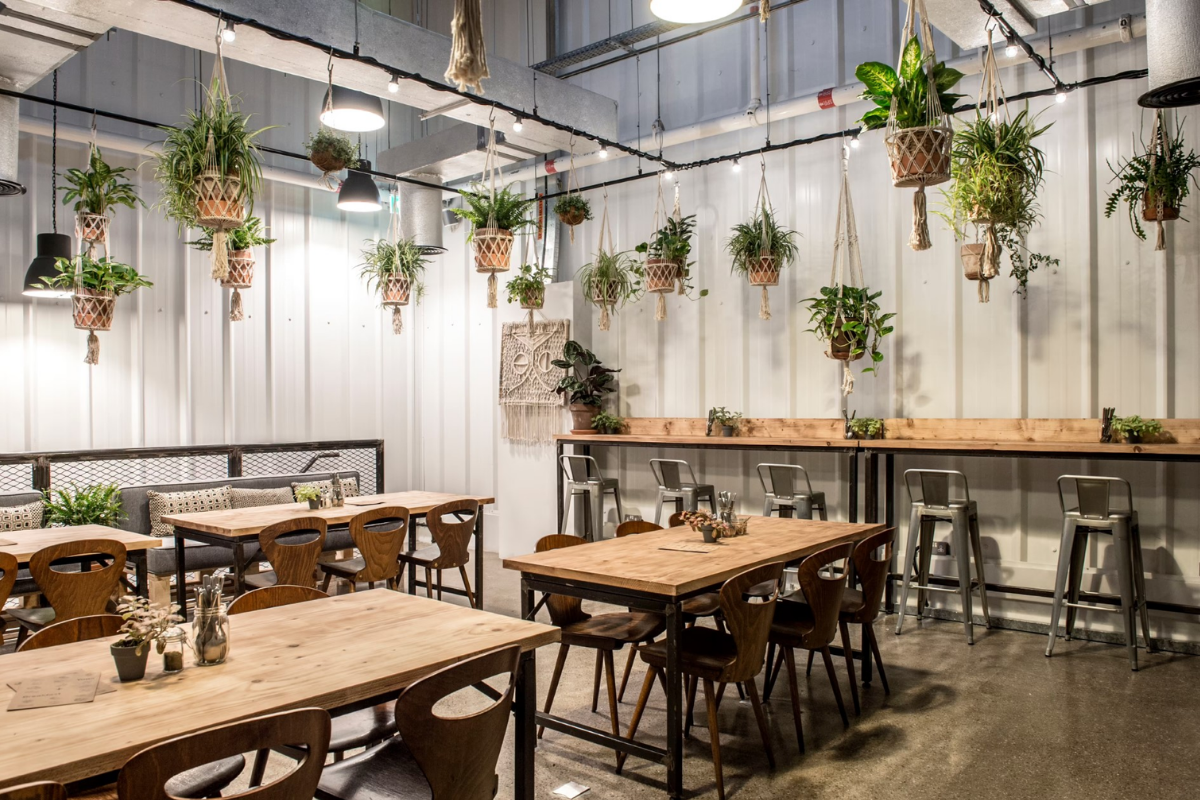 Wild & the Moon is another popular restaurant in Dubai that is known for its healthy and organic menu. This vegan-friendly eatery offers a range of plant-based dishes, cold-pressed juices, and superfood smoothies. With a focus on sustainability and locally sourced ingredients, Wild & The Moon provides a healthy, nutritious dining option for those looking to nourish their bodies with wholesome food. Their menu includes options such as avocado toast, quinoa bowls, and raw desserts, all made with fresh and natural ingredients. If you're a vegan or simply looking to incorporate more plant-based meals into your diet, Wild & The Moon is sure to satisfy your tastebuds while keeping you feeling good.
📍Al Serkal, DIFC, and Emaar Blvd.
💸Cost for 2: 125 AED
5. Seva Table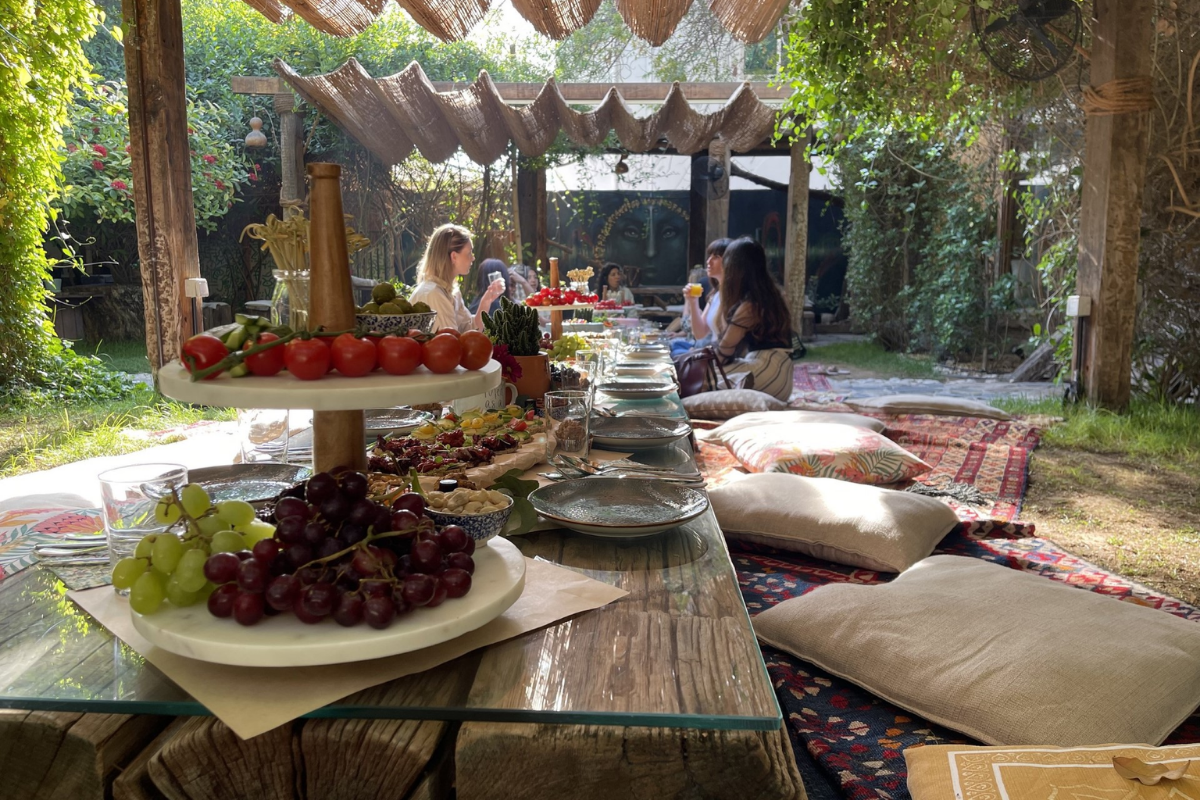 Located in Jumeirah, Seva Table is a hidden gem that offers a unique dining experience in Dubai. With its farm-to-table concept, Seva Table focuses on sourcing its ingredients locally and supporting sustainable farming practices. Their menu features a variety of dishes inspired by global cuisines, all prepared with a creative twist using seasonal produce. From its vibrant salads to their flavourful main courses, Seva Table caters to all diets, making it a perfect choice for those looking for a conscious dining experience.
📍Jumeirah 1
💸Cost for 2: 215 AED
6. Bounty Beets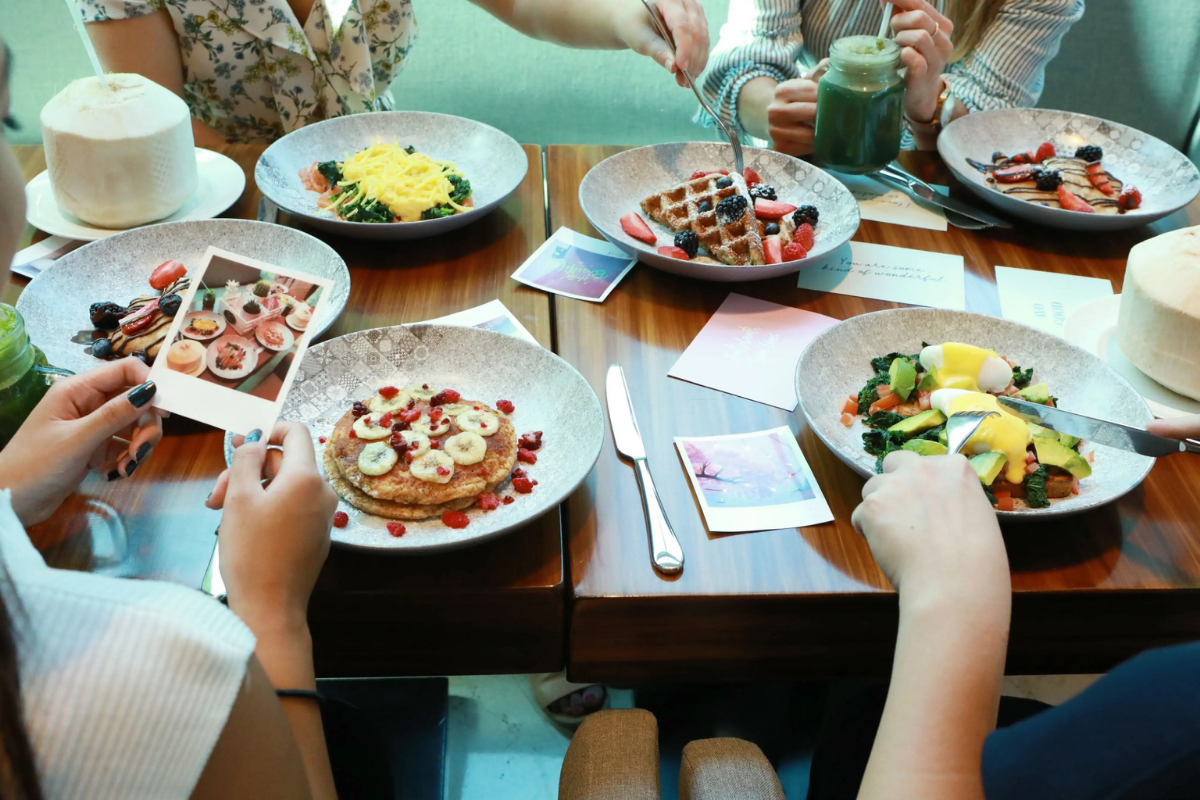 Bounty Beets is additionally a popular restaurant in the area that caters to vegetarian and vegan individuals. Known for their vibrant and Instagram-worthy dishes, Bounty Beets offers a diverse menu that includes plant-based options, gluten-free alternatives, and organic ingredients. The restaurant, located in Dubai Marina, promotes the idea of "going green" with its dedication to providing nutritious meals. Of course, this makes it a must-visit for those looking for a satisfying and healthy dining experience.
📍Al Garhoud and La Meridien Beach Resort
💸 Cost for 2: 320 AED
7. Little Erth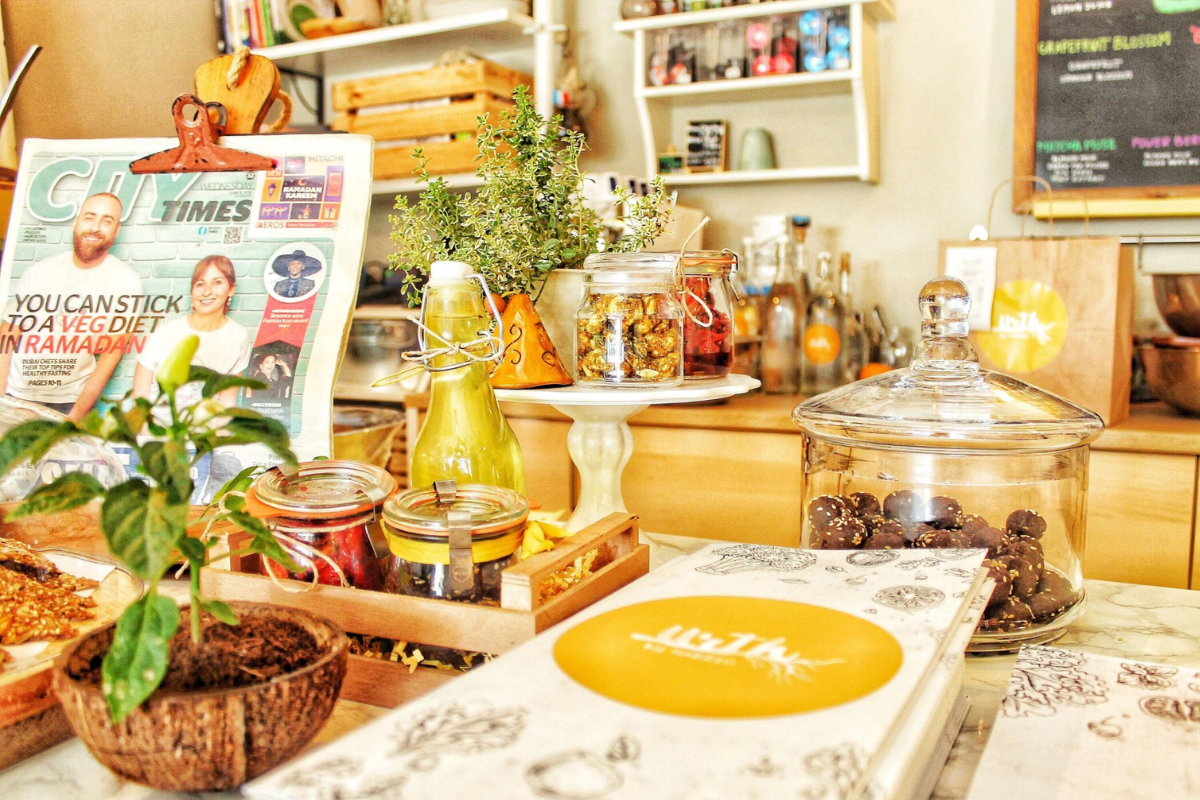 Little Erth is a hidden gem in the area that, just like the previous restaurants, focuses on sustainable and locally sourced ingredients. Little Erth prides itself on serving delicious and guilt-free meals. Every dish is carefully crafted to nourish both the body and the soul. The restaurant also offers monthly meal plans for customers who want to maintain a healthy and sustainable diet on a regular basis. With its commitment to promoting eco-friendly practices, Little Erth is not only satisfying hunger but also contributing to a greener and more sustainable future.
📍Jumeirah Lake Towers
💸Cost for 2: 190 AED
8. The Brooklyn Creamery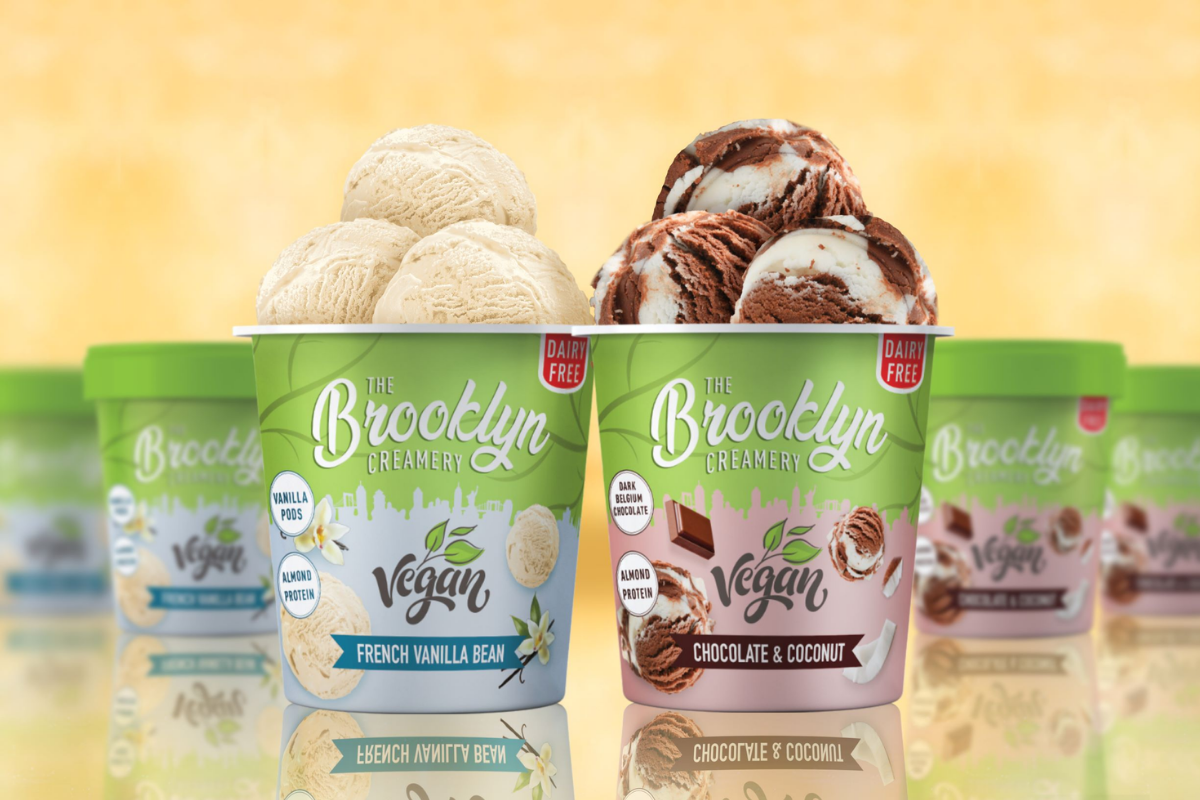 While all the previous menus focused on full-course meals, the Brooklyn Creamery specializes in delectable desserts and frozen treats. With dairy-free ice creams and milkshakes, The Brooklyn Creamery offers a wide range of indulgent options for those who are looking to satisfy their sweet tooth. Using only the finest ingredients, their desserts are made with love and attention to detail.
With a commitment to supporting local farmers and reducing their carbon footprint, The Brooklyn Creamery is a delicious and guilt-free indulgence for ice cream lovers.
📍Metropolis Tower
💸Cost for 2: 60 AED
9. Organic Foods and Café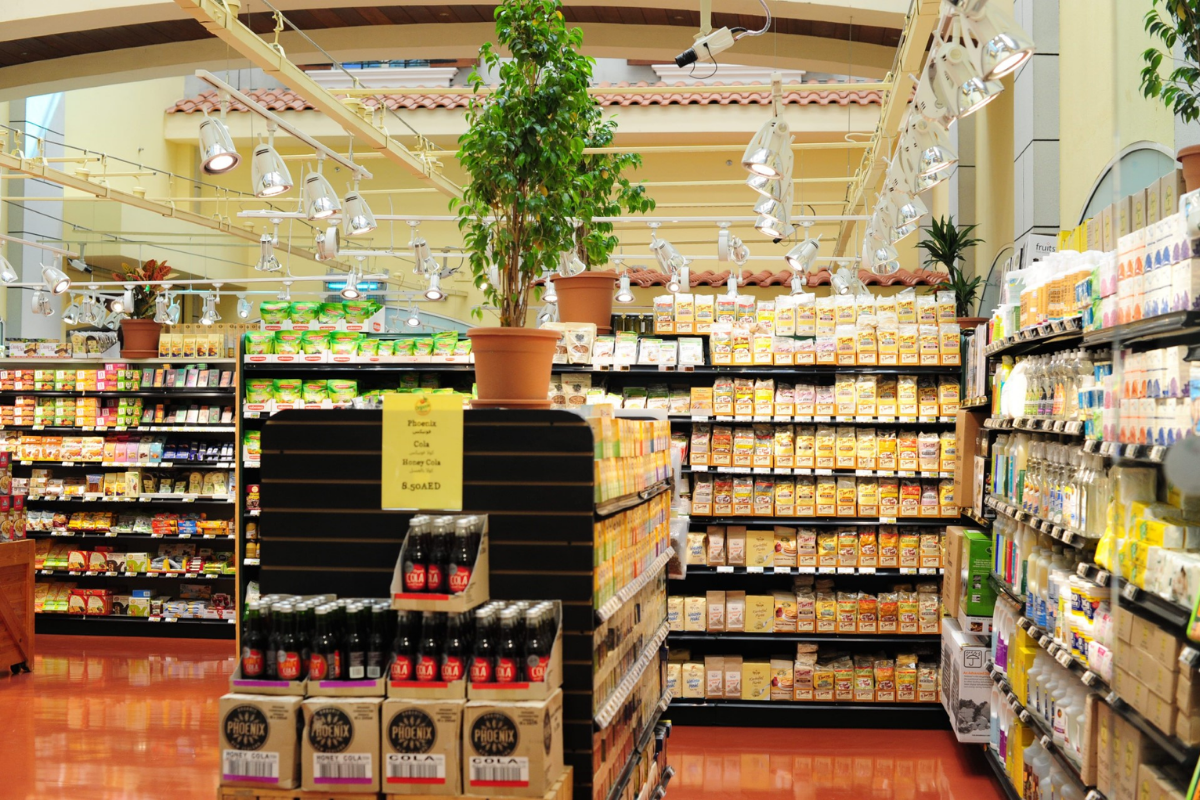 While not exclusively a café, as the name suggests, this is a popular grocery store in the area that prioritizes quality and sustainability. They offer a wide selection of organic produce, dairy-free products, and pantry staples, making it a go-to destination for health-conscious individuals. Emphasizing locally sourced, healthy ingredients, Organic Foods and Café is not only a trusted source for those seeking nutritious and ethically sourced ingredients, but it is also a one-stop destination for all vegans.
📍Branches in City Land, The Greens, The Village, Sheikh Zayed Road, and Mirdif
💸 Cost for 2: 175 AED
10. Wabi Sabi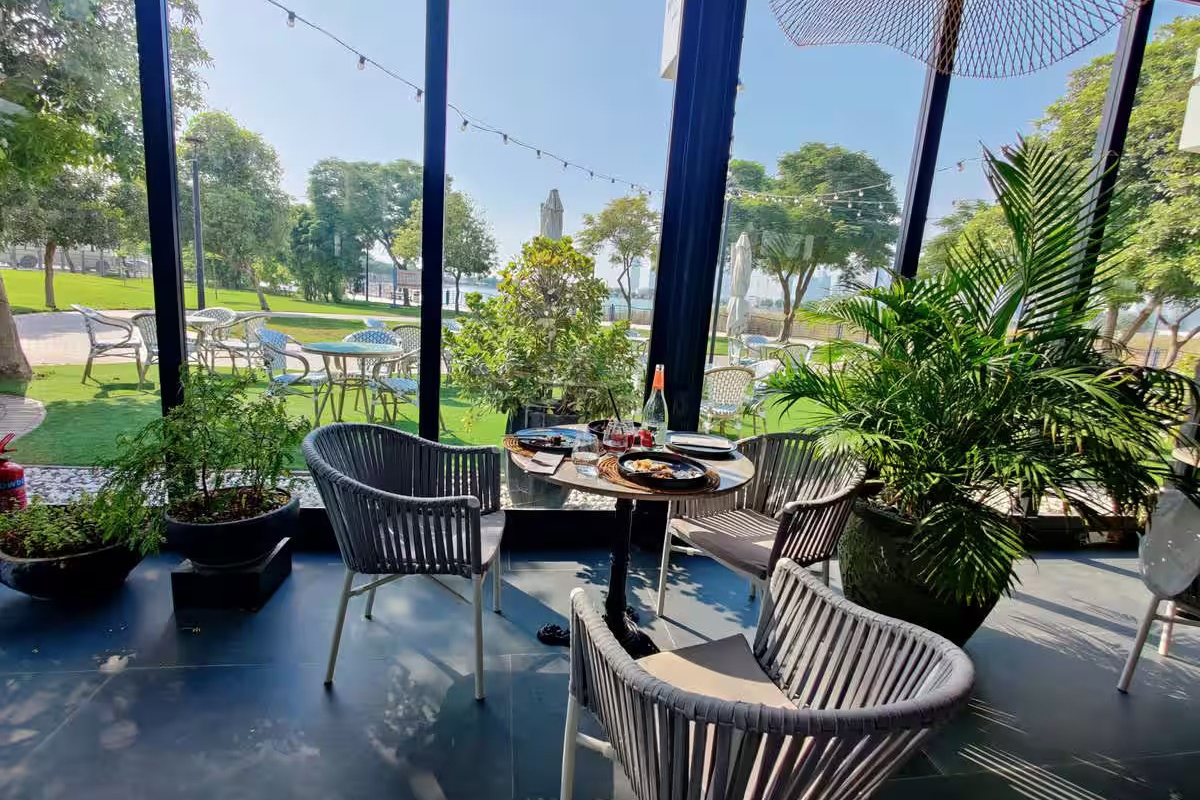 Wabi Sabi is a Japanese restaurant located next to Al Quoz Park. The name is based on the philosophy that embraces imperfection and finds beauty in simplicity. Therefore, this restaurant offers a menu that focuses on minimalist and rustic dishes, prepared with the finest quality ingredients. With its serene ambiance and attention to detail, Wabi Sabi provides a unique dining experience that celebrates the essence of Japanese cuisine while also catering to the diets of vegans and vegetarians.
📍Branches in Al Quoz and Midriff Avenue Mall
💸Cost for 2: 190 AED
Also Read: