In recent times more and more people have started to eat healthy and are conscious of what they eat. Veganism or becoming a vegan has become extremely popular worldwide. It involves removing all animal products from your diet. Unlike following a vegetarian diet, being vegan is a lifestyle that forbids the consumption of dairy products as well as the purchase of products made of fur, leather, and other animal products. Vegans avoid these items in favor of plant-based ingredients and dishes that are high in nutrients while also being gentle on the environment. A popular vegan item is – Plant Base Meat. Yes, you heard that right!  These are made with vegan ingredients such as beans, mushrooms, avocado, and leafy green vegetables.
Learn more about this one-of-a kind product and where you can find vegan meat foods in Dubai.
What exactly is Plant Based Meat?
Plant-based products are made directly from plants. Rather than relying on an animal to convert plants into meat, we can produce meat more efficiently by omitting the animal and directly converting plant ingredients into meat. Plant-based meat, like animal-based meat, is made up of protein, fat, vitamins, minerals, and water. This meat is particularly created and produced to look, taste, and cook like traditional meat. It looks, tastes, and smells so much like real meat that you'll have to take a second look! Tofu, soy, seitan or wheat gluten, potato starch, pea protein, lentils, beans, coconut oil, seeds and nuts, and vegetables are all common ingredients in plant-based meats. Plant-based meat can be used to make popular meat dishes such as burgers, tacos, pizzas, pastas, sandwiches, and more.  Your food will taste delicious, and you won't even realize you're eating plant-based meat!
Plant based meats are very popular in the west. In most American and European restaurants, you'll find a variety of plant-based meat options. Even Fast food chains like McDonald's and Burger King have plant-based meat burgers and sandwiches on the menu.
Popular Plant Based Meat Brands:
• Impossible Foods
• Beyond Meat
• Quorn Foods
• Gardein
• Americana
• Amy's
• Future Farms
Where can you buy Plant Based Meat in Dubai?
• Spinneys
• BeVegan
• Organic&Real
• Carrefour
• Amazon.ae
Restaurants that offer Plant-based meat items:
Here is a list of Restaurants that have Plant-based meat items on their menu:
1. Subway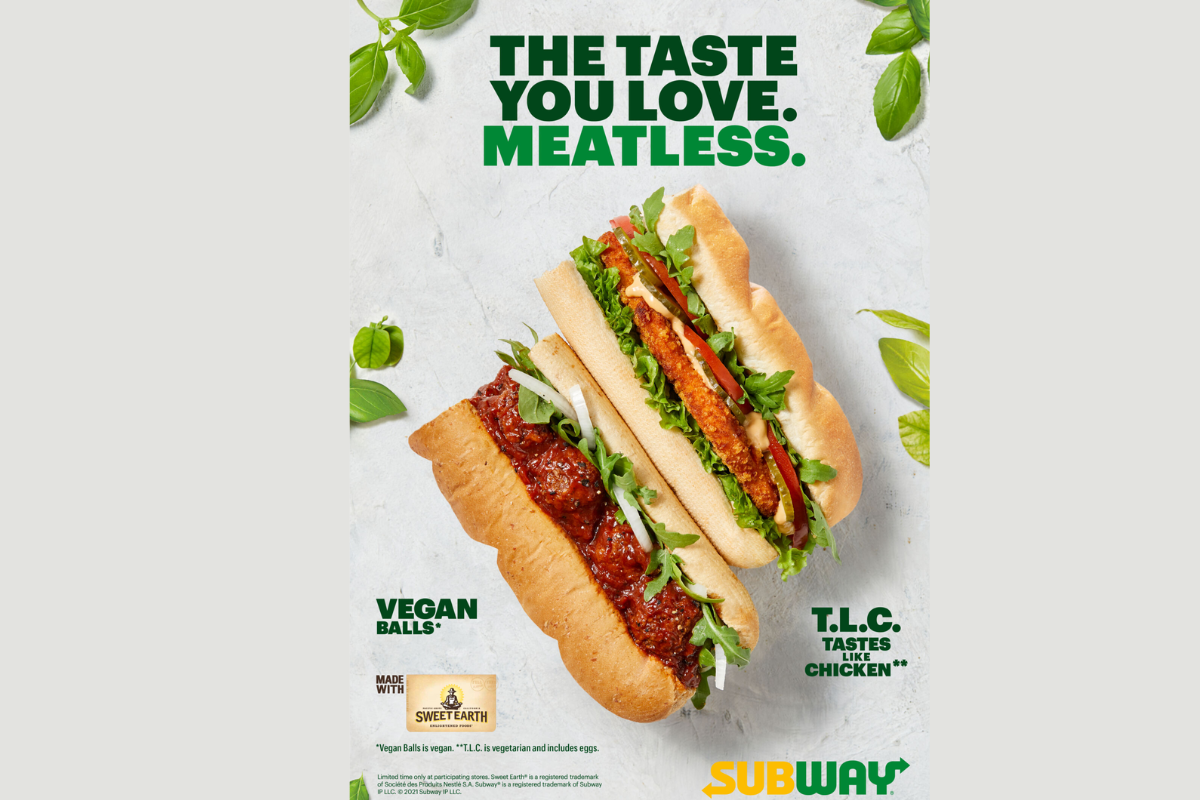 Subway is a popular food joint that promotes eating healthy compared to other fast-food joints. You can choose to adds the amount of veggies you want in your sub plus there are many vegetarian options too. What you didn't know is that Subway also has a Vegan section on its menu that offers – 'Taste Like Chicken' Sub that has a crispy crumbled plat-based meat patty, fresh tomatoes, crisp mixed lettuce, pickles and other condiments of your choice, Vegan Nuggets, Vegan Sub Roll, Taste Like Chicken Wrap and Taste Like Chicken Salad.  You can choose to have only the sub or make it a meal with potatoes wedges and a drink of your choice. Being Vegan is becoming easy with fast-food joints like Subway offering vegan dishes on their menu.
Price: AED 28 (Taste Like Chicken Sub) AED 15 (Sub Roll) AED 15 (Vegan Nuggets)
2. Pickl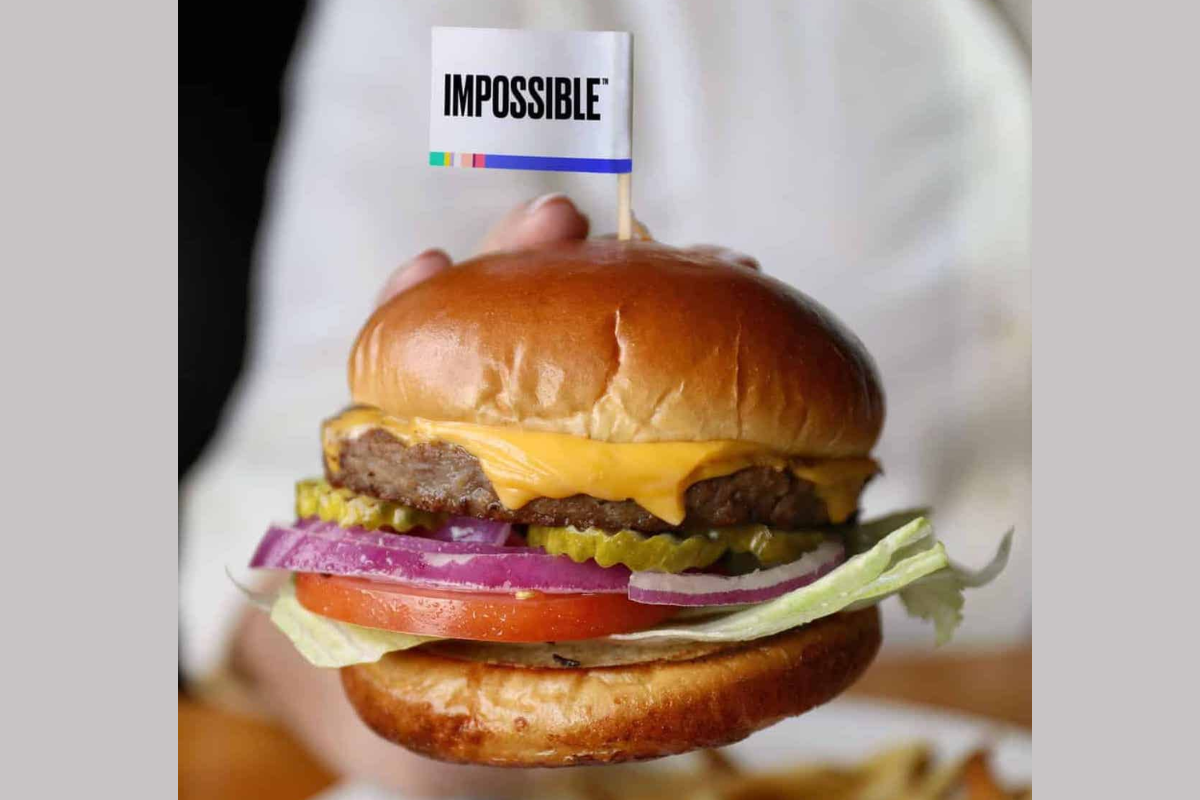 Pickl is a local favorite known for its famous fried chicken, sandwiches, and burgers. From the towering Double Stack to the fiery Nashville, everything Pickl does has a serious swagger to go with all that flavor. Besides serving delicious and mouthwatering Burgers, Pickl also has a Vegan option on its Burger menu. There are two options you can choose from – The Impossible Burger that has a plant-based patty with Potato bun, cheese, secret sauce and house pickles and the Double Impossible Burger that has a double plant based patty. If you are a craving for a side of fries then apart from the regular fries you can go for the Impossible Fries that includes - Skinny Fries, plant based meat, chopped lettuce, dill pickles, parsley and Pickl's secret sauce. Who said you can't have burgers if you're vegan, Taste the tastiest burger in town at Pickl!
Price: AED 45 (Impossible Burger) AED 65 (Double Impossible Burger AED 33 (Impossible Fries)
3. Akira Back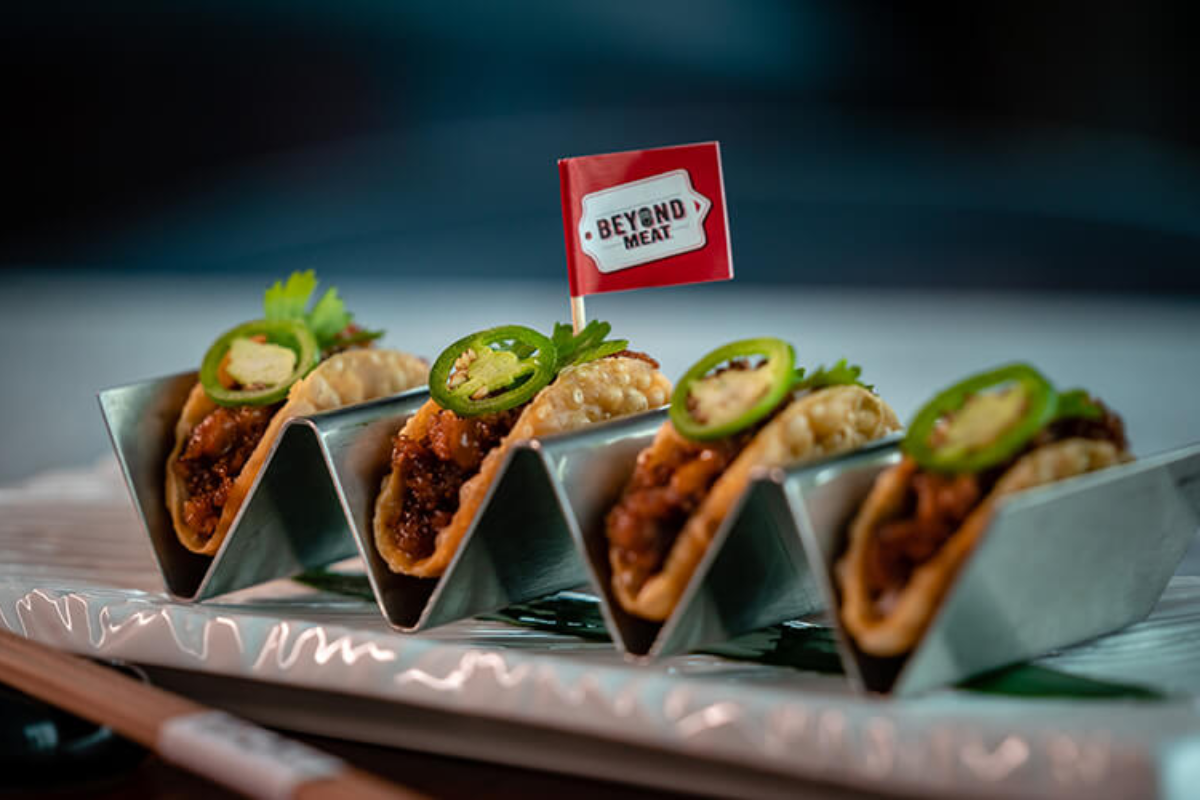 Akira Back is Michelin-starred chef Akira Back's restaurant located in the W Dubai the Palm. This celebrity chef is best known for his innovative take on Japanese dishes that incorporate Korean and international flavors. Customers' favorites on the menu include raw tuna pizza and grilled octopus with salsa verde and chipotle miso. The restaurant also has a separate Vegan Menu out of which there is only one plant based meat option – AB Tacos that have Impossible Burger, onion and tomato. But you can choose from the menu's other vegan dishes that are all absolutely yummy and delicious. From Soup, Various cold and hot appetizers, Salads, Sushi rolls, main dishes, and desserts there's everything you're looking for available here.
Price: AED 130(AB tacos)
4. Freedom Pizza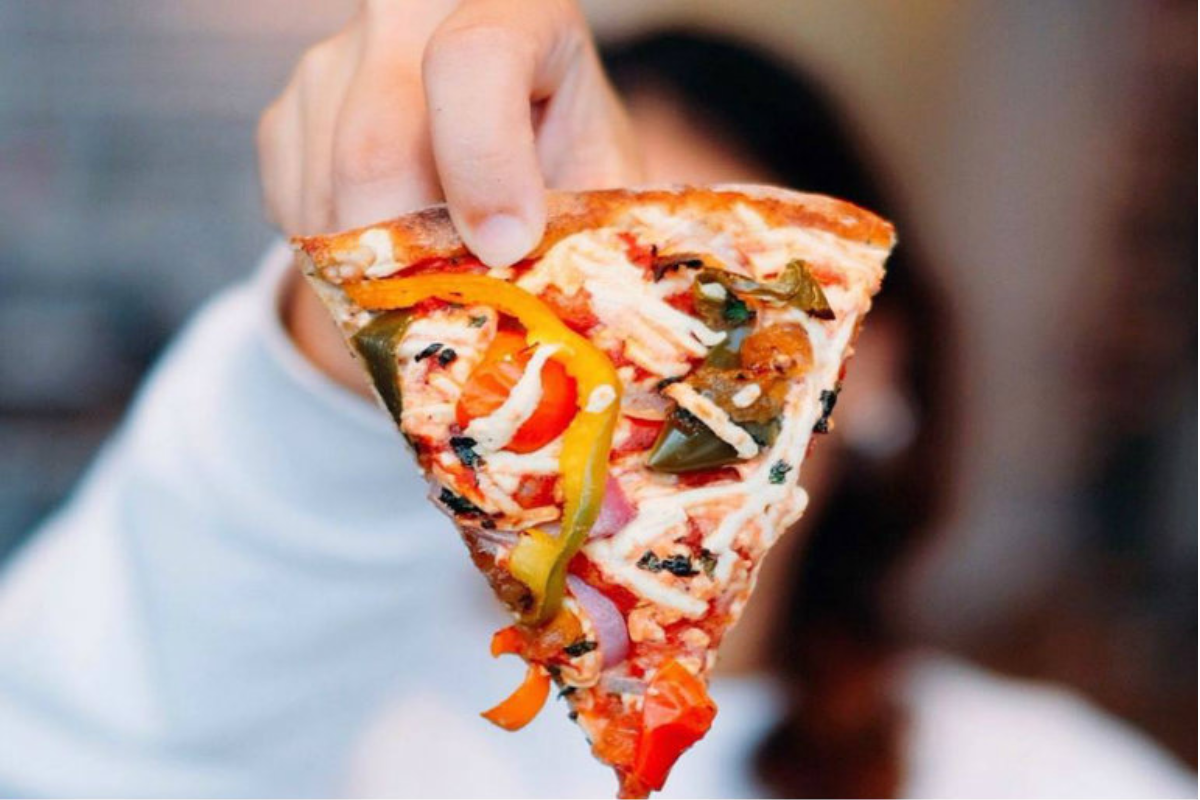 As the name suggests, you can customize your pizza with a variety of toppings, crusts, sauces, and more! Indeed, this is one of the few places in Dubai that serves a keto-friendly cauliflower crust pizza to calorie-conscious diners. You can try a variety of signature pizzas with unusual ingredients like beetroot, seafood, and artichoke. This eatery has quite a few vegan dishes with plant based meat on their menu the highlight is - Beyond Pizza that contains beyond Meat, Vegan cheese, Sun-dried Tomatoes, Caramelized onion, cherry tomato, mixed bell peppers, beetroot strips and red sauce. Other vegan meat items on the menu include – Vegan Tartina, Vegan Ploughman's, Free-Gan, Viva Las Vegas, Vegan Soul, Vegan Cheesy BreadStixx, Coco Yogo Vegan Bliss, Coco Yogo Vegan Ice cream Sandwiches and Coco Yogo Vegan Cheesecake.
Price: Starts from AED 39
5. Counter Culture & Café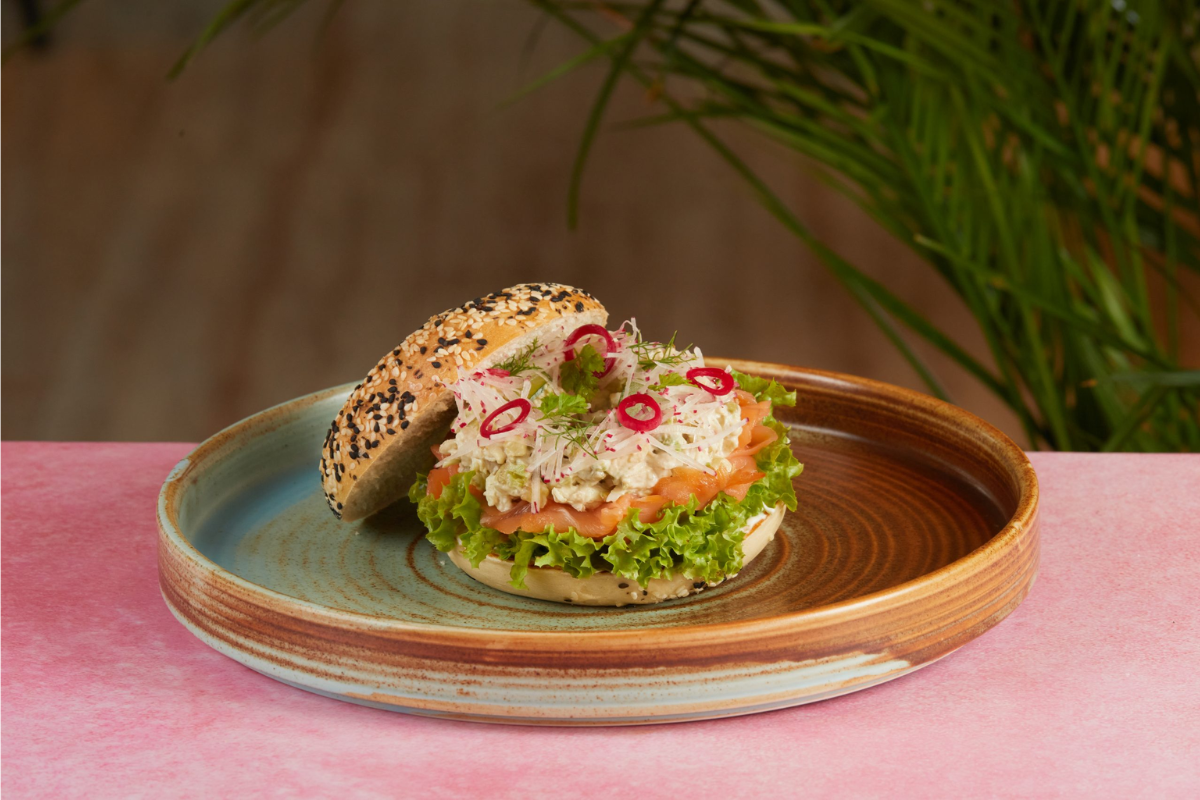 Counter Culture Cafe, with its sleek and bright interiors, easily ranks among the best breakfast cafes in Dubai Marina. They have a delicious menu with signature dishes like avocado toast, eggs benedict, and shakshouka. Pancakes, fruits, and baked goods are also available for breakfast. They also have a Vegan section on the menu that includes the Impossible Neighborhood Breakfast which has Meat-free Sausage, Ratatouille, Sauteed and grilled mushrooms and toast. Other vegan items on the menu include Quinoa and Avocado Salad, Side Salad, Leek and Mushroom Puff, Burrito and Burger. If you are vegan and love all-day breakfast items, then you must head over to this unique café in Dubai.
6. Vegan Burger Dubai Mall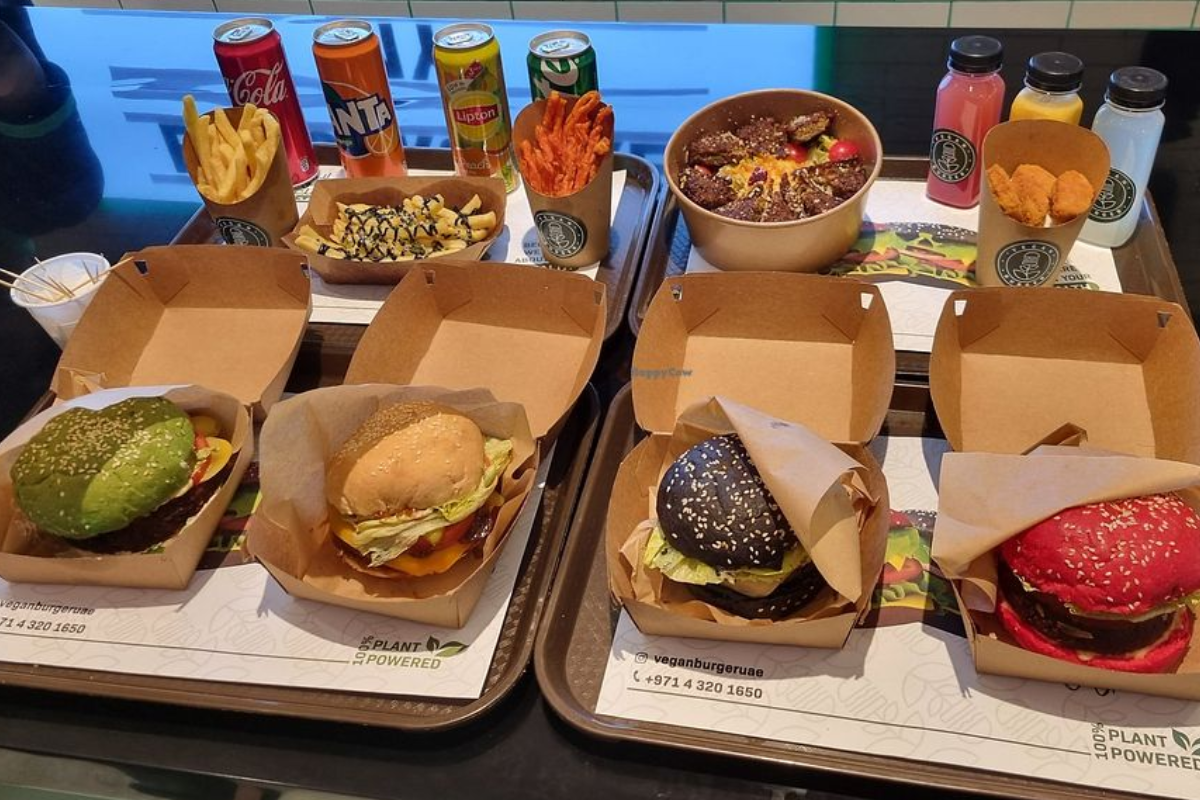 Vegan Burger is the first 100% plant-based restaurant in UAE and in Dubai! This means you get a full menu that has a variety of different vegan dishes! The menu features delicious classic items like burgers, hot digs, nuggets, milkshakes and more all made with vegan substitutes. Highlights of the menu include – Hamburger, Truffle Cheeseburger, Masala Burger, Chic'n Caesar Burger, Masala Potato Balls and many more. If you are vegan or just love trying vegan dishes once in a while do, try out this unique Vegan restaurant in Dubai.
Price: Starts from AED 39
7. Black Tap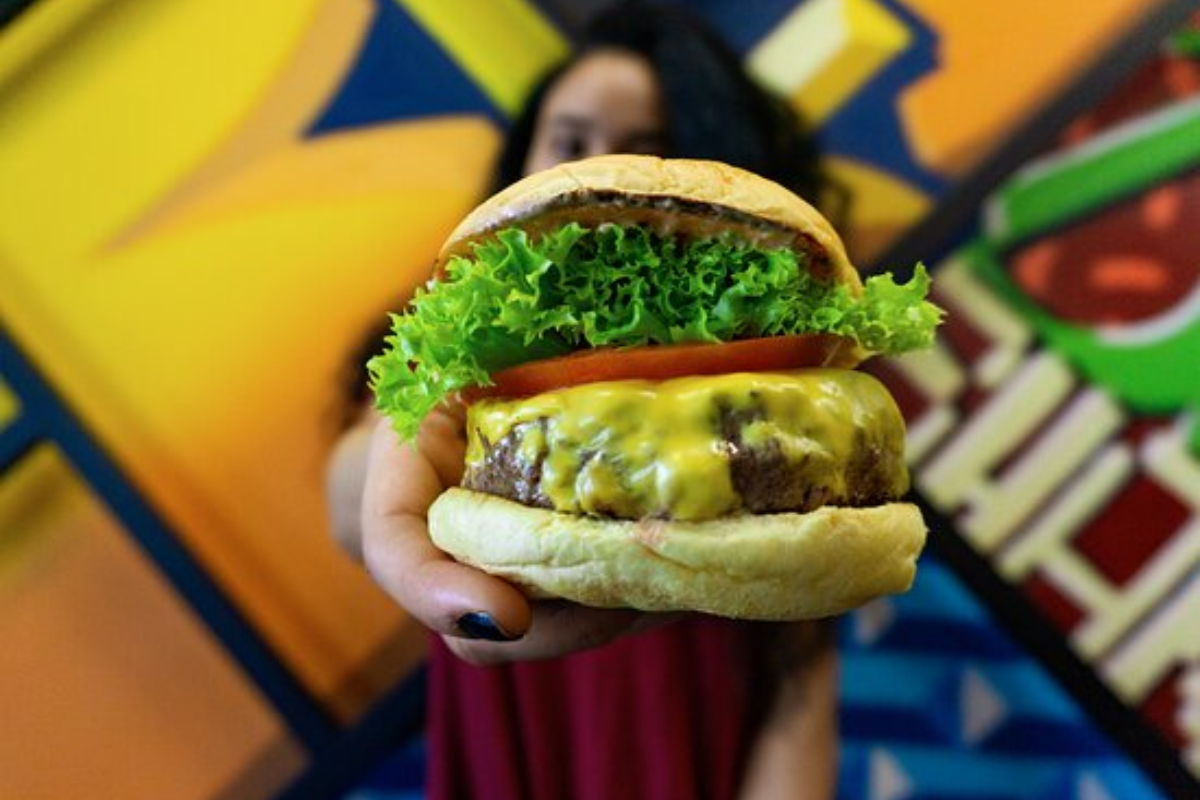 Black Tap is where you can find some of the most Instagrammable crazy shakes and gourmet craft burgers. These burgers taste as awesome and mouth-watering as they look! They have an impressive array of sandwiches, wraps, salads, beverages, and even vegan burgers.  Their Vegan Burger consists of black bean burger, salsa verde, pickled onion, cilantro, vegan mayo and is placed on a vegan bun. You can also choose the Vegan Burger & Quinoa Salad combo or the Falafel Salad. Their All-American Burger which is primarily available in meaty variants can also be served in a vegan version upon request with special sauce and patty.
Price: The Vegan Burger: AED 64
Also Read: