Ramadan is about to end, and Eid Al Fitr is in just a week. The Eid al Fitr holiday weekend is a most awaited holiday as it is the first long weekend of the year. Eid Al Fitr marks the end of Ramadan. Eid Al Fitr is an occasion for joy, reflection, and spending quality time with loved ones. The Eid Al Fitr holidays in Dubai are set to begin from 29thRamadan to 3rd Shawwal.
Dubai celebrates Eid in a very glamorous way. The city is lit with lights and decorations on the streets. The shopping malls and markets offer exclusive discounts for Eid shopping. From restaurants launching a special Eid Brunch menu to hotels having exciting staycation offers, the city is about to witness one of the liveliest holidays.
If you are planning to visit Dubai or in Dubai for Eid Al Fitr 2023, do indulge in the celebrations hosted here to enjoy a unique festive experience. Here are some top things to do in Dubai this Eid Al Fitr.
Spectacular Fireworks Display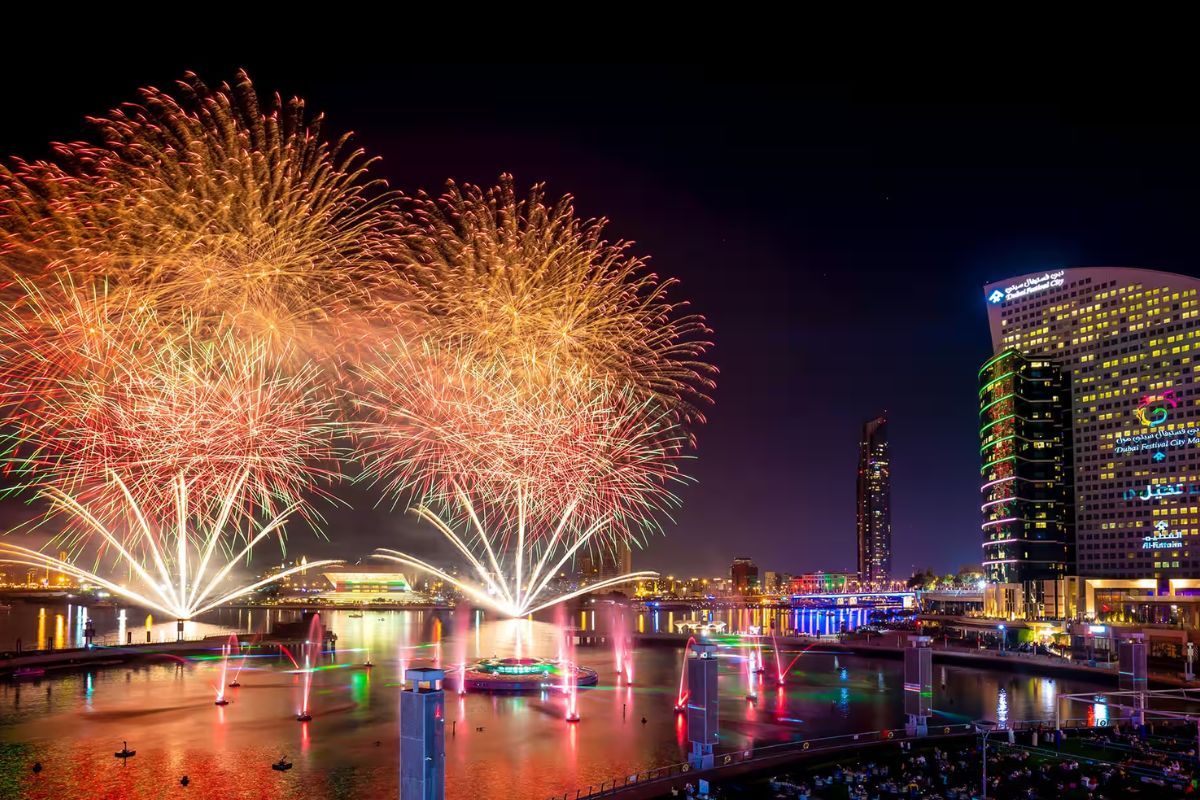 Dubai is popular for its extravagant fireworks display. Be it any occasion, the popular attractions in Dubai will host fireworks displays to mesmerize the residents and tourists alike. All the fireworks are scheduled for the first and second days of Eid.
Fireworks schedule
April 21
Etisalat Beach Canteen at Jumeirah Beach, located just behind Sunset Mall - 9 pm
April 22
Bluewaters and The Beach, JBR - 9 pm
Dubai Parks™ and Resort - 7 pm and 9 pm
Beach Canteen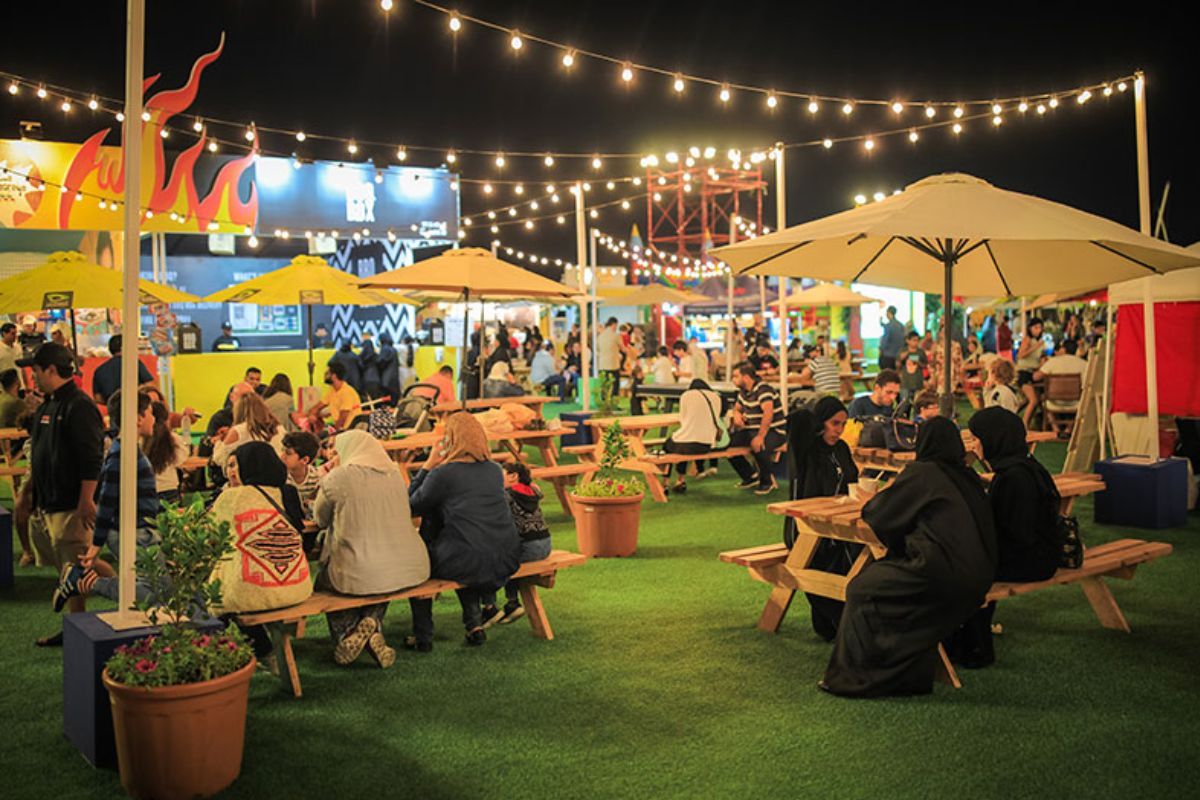 Etisalat by e& is bringing back the popular eating pop-up in Dubai. The special edition will celebrate 10 years of the Dubai Food Festival. You can enjoy a fantastic lineup of various dining options, live performances, and activities offered by them. The event will run for 17 days and is an excellent way of celebrating Eid Al Fitr. The beach canteen is inspired by nostalgic coastal landscapes and vibrant pop-art colors. Know more about this free event on their website.
Date: April 21 to May 7
Timing: 4 pm to 11:30 pm
Venue: Jumeirah Beach, Behind Sunset Mall
Eid Brunch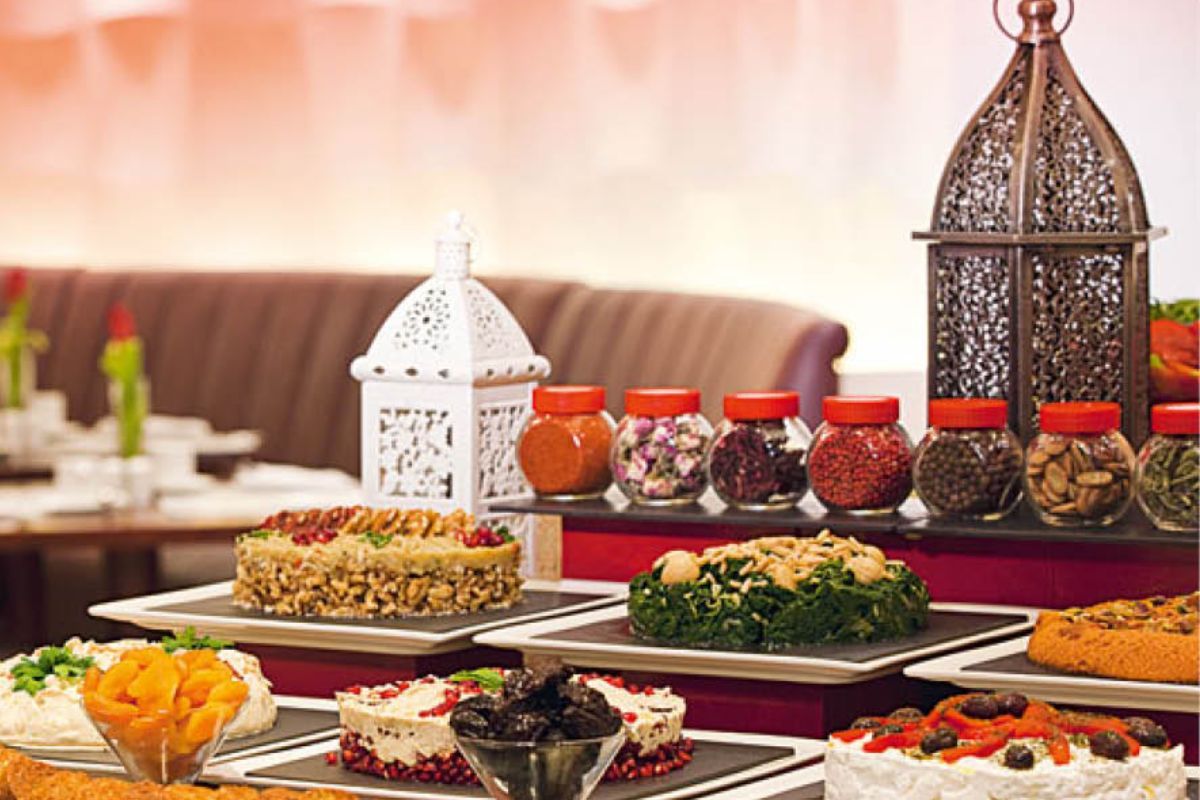 Having a wholesome meal with your close friends and family is the best way to celebrate Eid Al Fitr. Treat yourself to the delectable bites and traditional Eid spreads at the restaurants and cafes in Dubai. Many restaurants like Arabian Tea House and COYA are offering special Eid buffets to give a unique experience and taste of the Middle East.
Eid Staycation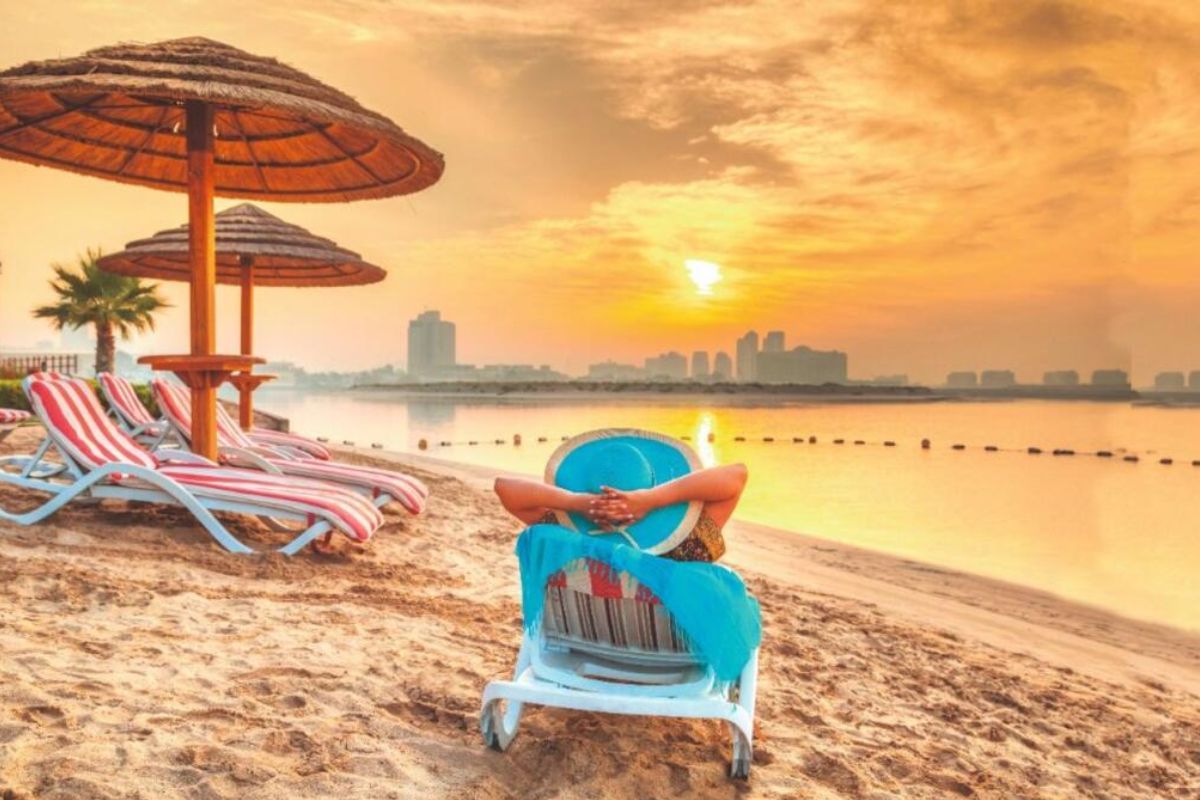 Take your time away from home for Eid. Stay at luxury hotels or resorts to enjoy a magnificent view of Dubai while enjoying world-class hospitality. Book a night at any of the popular hotels in Palm Jumeirah or Downtown Dubai to have a unique high-end experience. Check out some of the best Eid staycation deals in Dubai.
Live Musicals

This year's 'Eid in Dubai' celebrations is hosting many live musical shows by popular musicians from around the world. Here are some of the popular concerts you need to add to your schedule.
Ayushmann Khurrana Live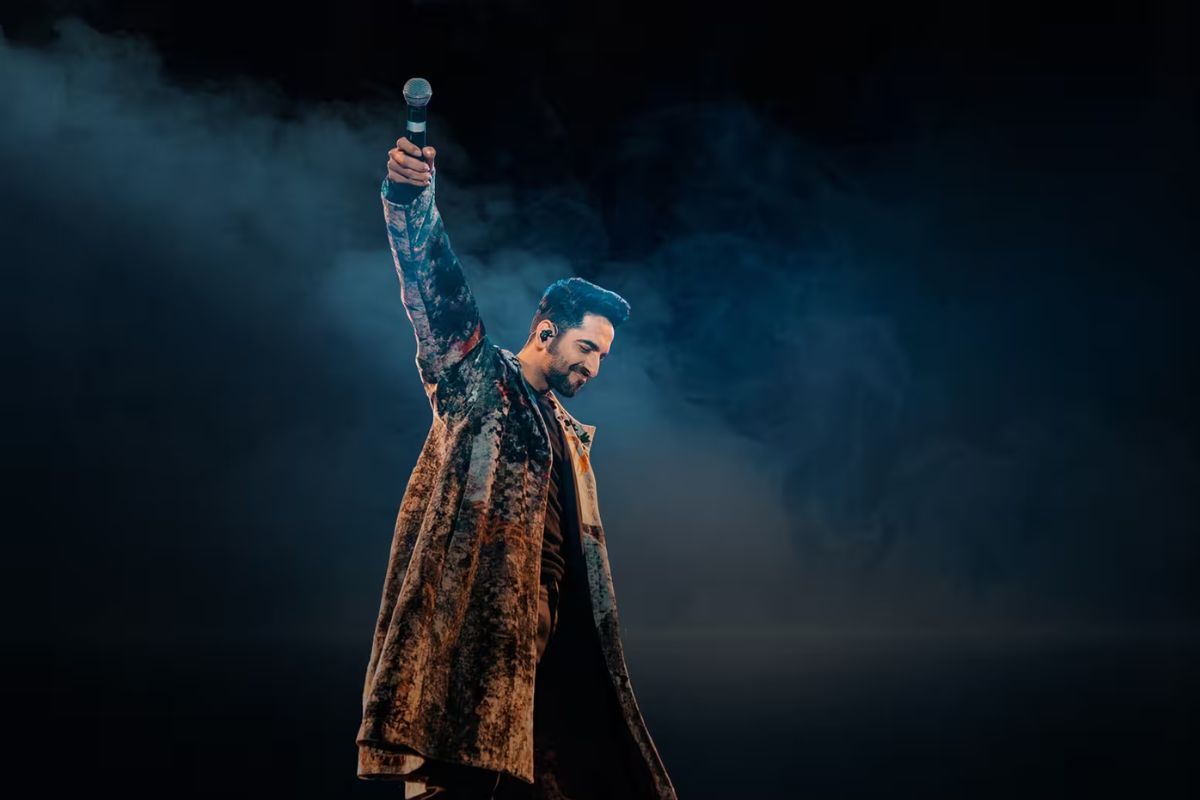 Ayushmann Khurrana is coming to Dubai to steal hearts with his phenomenal music. Khuranna is popular for his roles in Indian movies which were both critically and financially successful. He has also won various awards for his musical talents. He is set to perform his hits like Sadi Gali Aaja, Nazm Nazm, and Naina Da Kya Kasoor. Head to Coca-Cola Arena to watch his magical performance.
Date: April 23
Timing: 9 pm
Venue: Coca-Cola Arena
Ticket pricing: From AED95. Book your tickets on Platinumlist.
Mr. Kind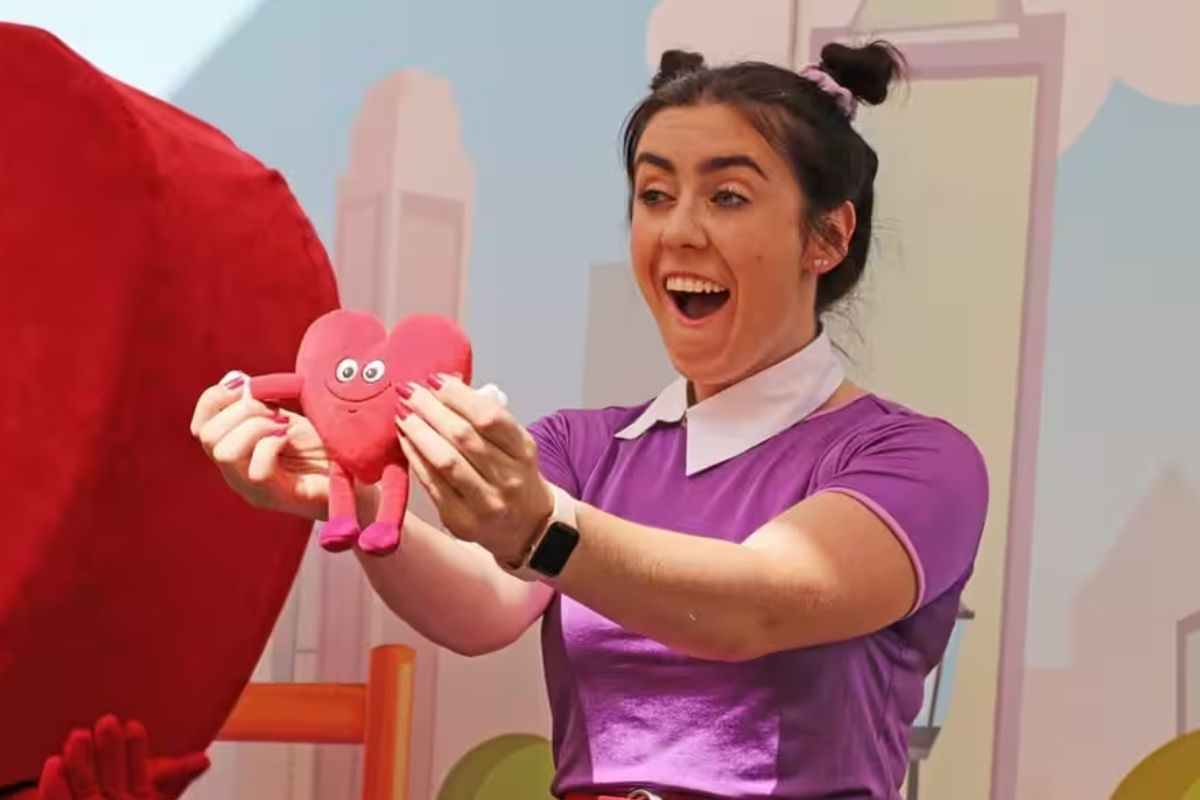 Take your kids to witness this musical performance by the heart-shaped mascot Mr. Kind and his companion Lele as they set out on a journey of discovery. This fantastic educative musical performance will teach your kids values like love, generosity, and sharing. The show will feature five original songs and an interesting storyline. Planet Earth and Steve the Garbage Bin are two other characters in the story who will offer advice on what each of us can do to save the environment. This is a free event.
Date: April 20 to April 23
Timing: 2 pm to 10 pm
Venue: China Court, Ibn Batuta Mall
Ticket pricing: Free entry
Taher Mamelli Live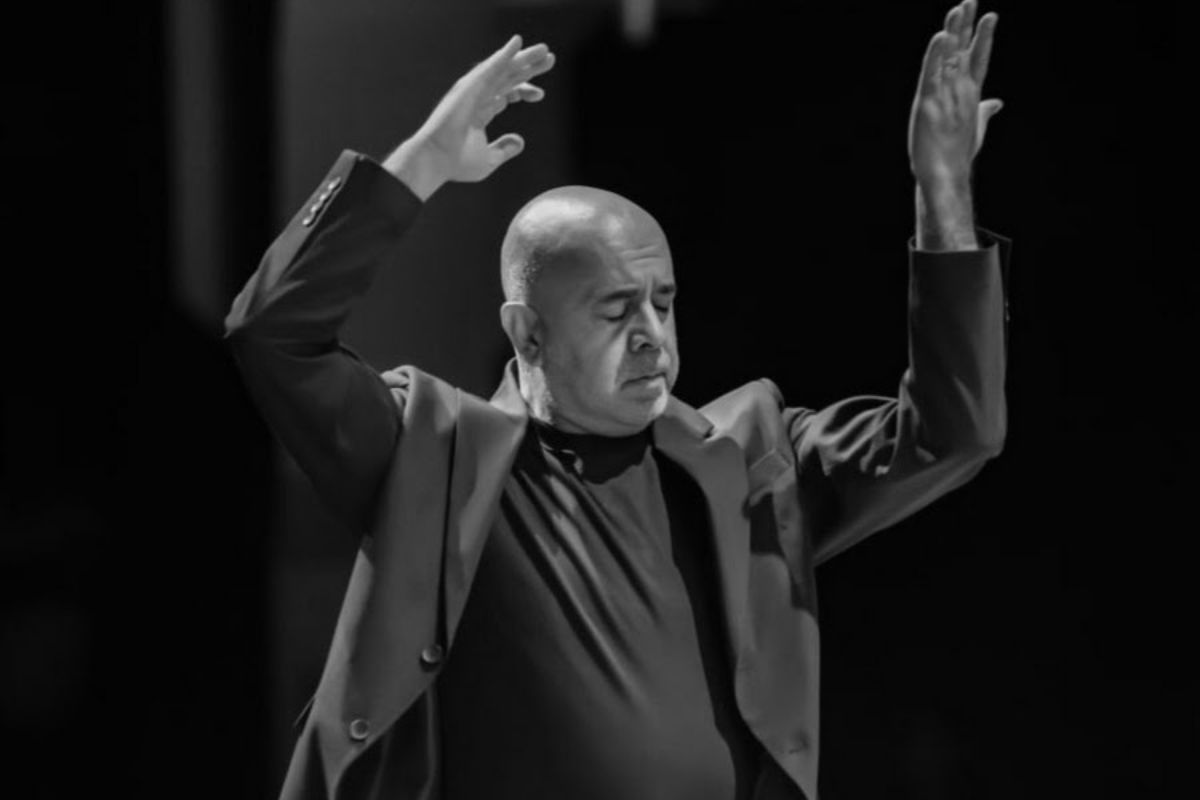 Taher Mamelli is set to take you to a different era with 'Nostalgia'. The Syrian musician will perform along with other singers including Saoud Abu Sultan, Linda Bittar, Alicia Morales, and Amer Khayat. You can have an excellent night at the concert listening to successful tracks from albums like Ahlam Kabirs, Zaman Al Jameel, and Al Zeer Salem. The musical event will also feature a live orchestra.
Date: April 22
Timing: 8 pm
Venue: Dubai Opera
Ticket pricing: From AED195
Eida Al Menhali Live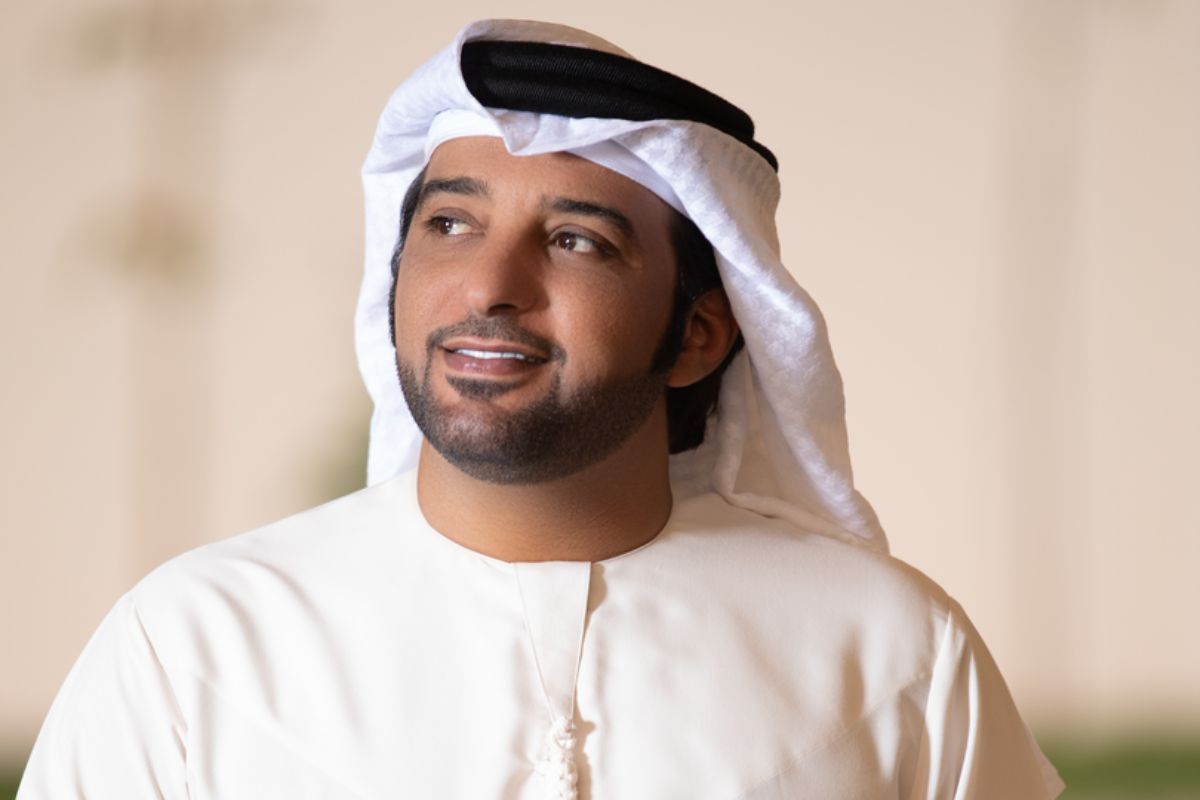 Eida Al Menhali is getting ready for a special Eid performance in Dubai. The popular Emirati singer will perform well-known songs from albums like Mestareeh, Gharami, and Qemt Al Zooq. You can also listen to his singles like Motasoa and Ya Boui. Get energized at the concert with your friends. Book your tickets at Platinumlist at the earliest.
Date: April 23
Timing: 7 pm
Venue: Dubai Festival City Mall
Ticket pricing: From AED299
Afroworld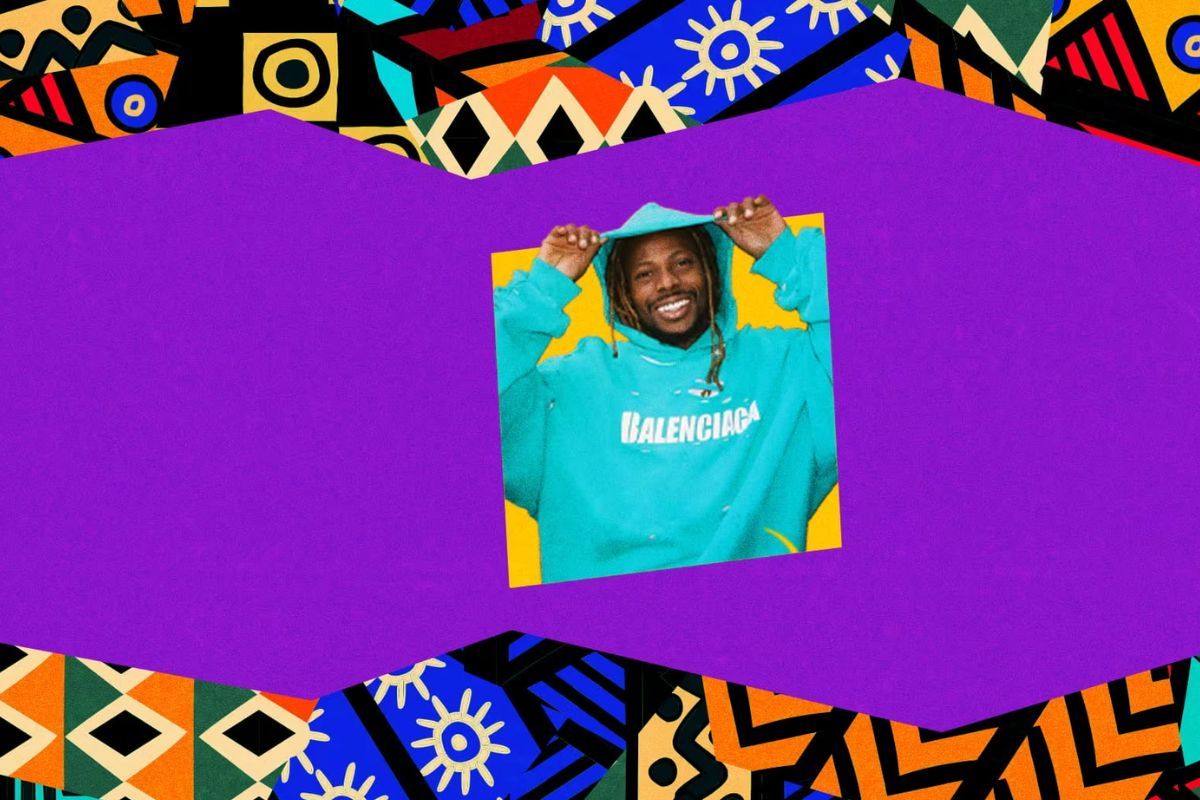 Afroworld is back in Dubai for the third time after two successful editions. Nigerian superstar Asake is set to take up the center stage this time with his Afro-fusion and Afro-pop melodies at the musical spectacle. You can dance all night to this 28-year-old singer's popular hits like Don't Hype Me and California. He will also be performing his debut song, Mr. Money, which has received more than 1 billion online streams.
Date: April 29
Timing: 8 pm
Venue: Coca-Cola Arena
Ticket pricing: From AED175
Comedy Shows

This is great news for all those who love to have a good laugh. Dubai is hosting a few comedians and plays to ease the Eid celebrations. Book your tickets to the amazing live comedy shows to have a hearty laugh.
Max Amini Live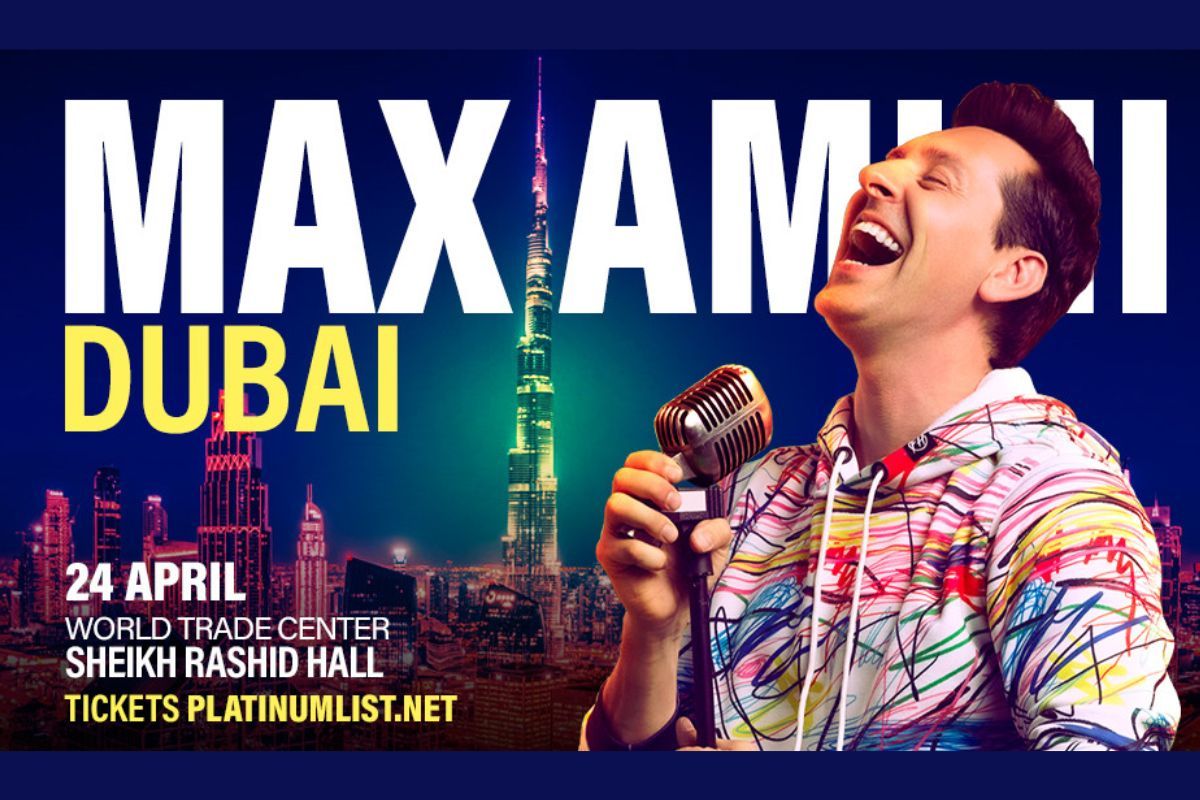 Max Amini is returning to the city for another hilarious performance after bringing the house down with his one-liners last year. The Iranian-American comedian will perform in Dubai to make you laugh with his never-before-heard gags. Amini has had major milestones in his career including the LA Improv performance and Exotic Imports world tour. He has also appeared on popular TV shows on NBC, Netflix, and Comedy Central. Book your tickets at Platinumlist.
Date: April 24
Timing: 9 pm
Venue: Sheikh Rashid Hall, DWTC
Ticket pricing: From AED295
Shikkath London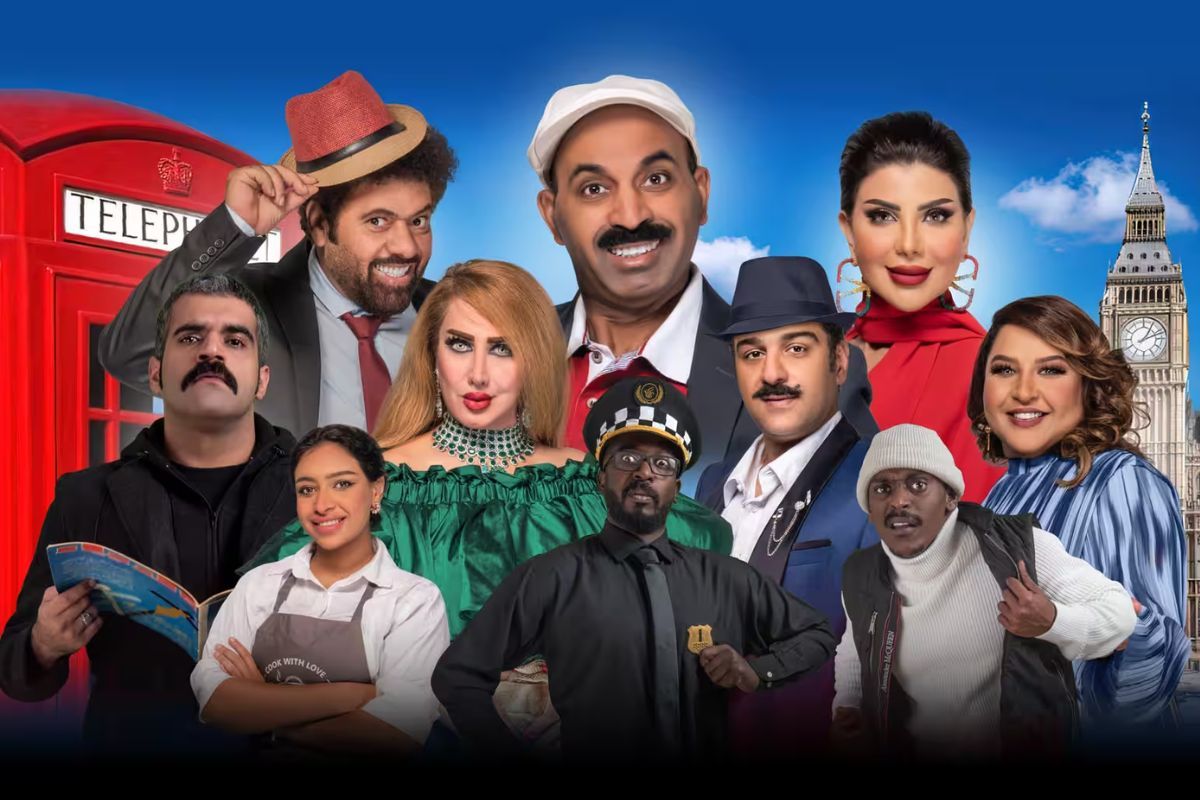 Enjoy an evening full of laughter at Sheikh Rashid Hall. This hilarious Kuwaiti play is gearing up to cackle you up with their spectacular performance on a family disagreement. The play will also feature the popular Kuwaiti comedian Tariq Al Ali. The central characters in the story are Badria, who is married to Saif, and Nayla, who is married to Wael. Watch how the sisters plan a London trip to solve the fight between their husbands. Book your tickets on Platinumlist.
Date: April 28 and April 29
Timing: 8:30 pm
Venue: Sheikh Rashid Hall, DWTC
Ticket pricing: From AED165
Bassem Yousef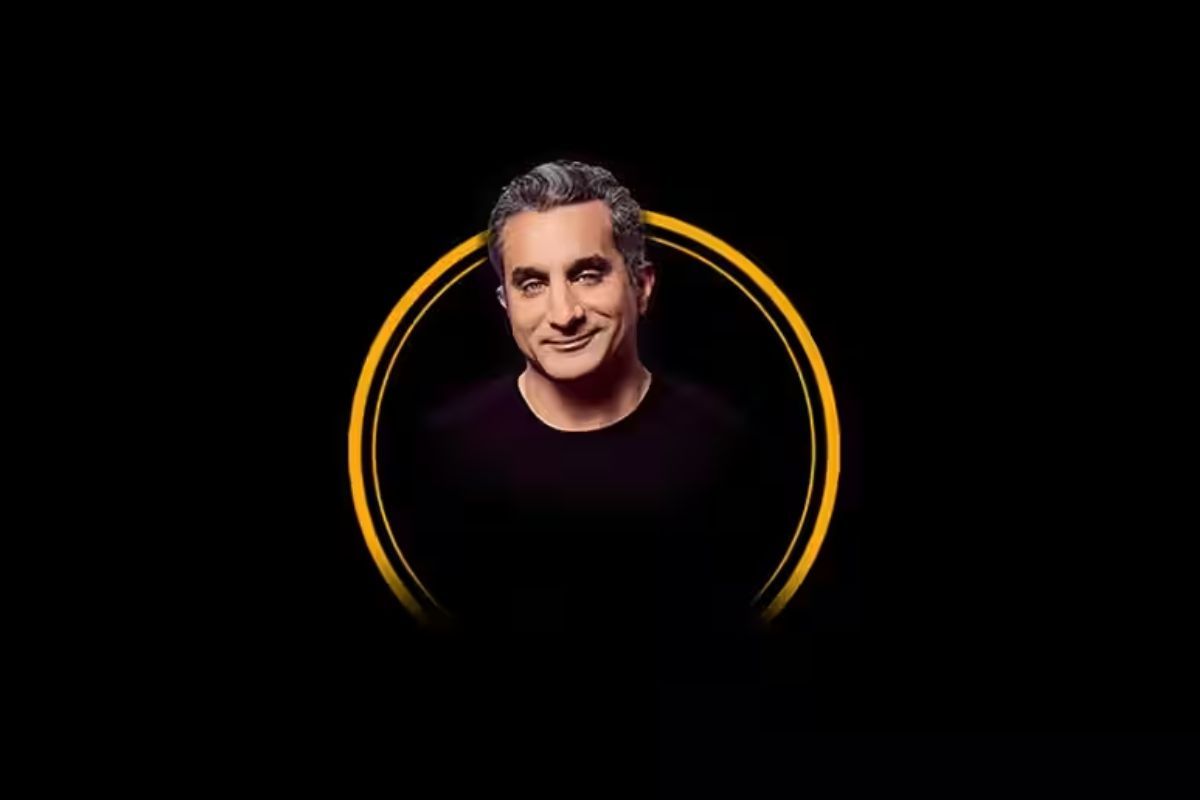 Bassem Yousef will perform in Dubai to bring unlimited laughter with his satire. The heart surgeon turned comedian is also an Egyptian writer, producer, media critic, and television host. He is often called the Jon Stewart of the Arab World. He has also hosted AlBernameg, the first internet program to air on Middle Eastern television. Buy your tickets at Platinumlist.
Date: April 28 (Arabic) and April 29 (English)
Timing: 8 pm
Venue: The Agenda
Ticket pricing: From AED390
Also read: