For East Asian cuisine lovers, there are several hotpot restaurants in Dubai that give you the chance to try out various DIY dishes. You may boil your items, barbeque your meat, or make the soup of your choosing - right at your table from a wide range of ingredients! Amazing and unique, isn't it?
These interactive and social eating experiences bring friends and families together to enjoy and share a boiling pot of flavours. It comes as no surprise that most hotpot restaurants in Dubai are bustling with happy customers having a great time.
Are you interested in this delicious, intriguing, and enjoyable dining experience? Let's look at the list of some well-known hotpot restaurants in Dubai!
Beef King Chinese Restaurant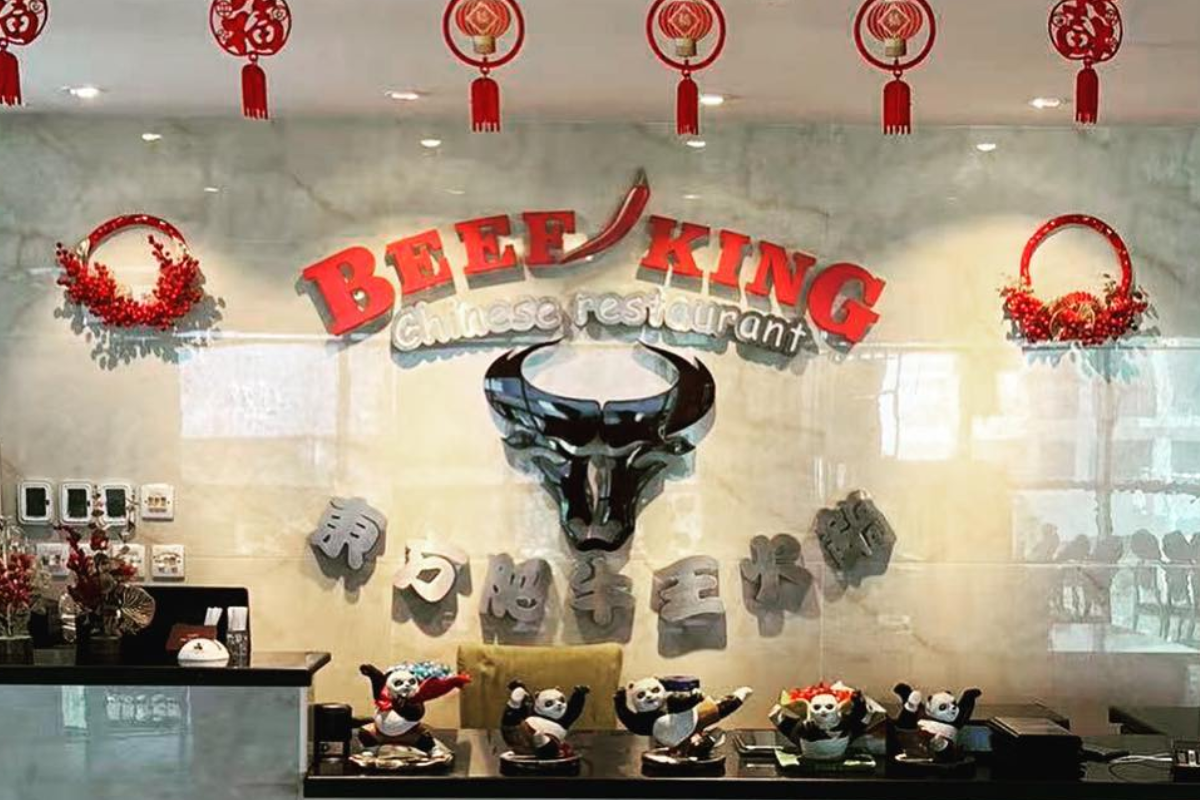 Beef King Chinese Restaurant is a great place to try hotpot because it is in the lively neighbourhood of Barsha Heights. The menu has a remarkable variety, with everything from the 'spicy' broth that is its trademark to tangy tomato varieties, creamy mushroom soup, and even a moderate version if you're wanting to avoid the spice. They offer a variety of meat choices, and their broths are flavourful. Take a big bite after piling it high with tofu, fresh crab, noodles, and lots of vegetables. You'll keep visiting this restaurant because of the delicious selection of proteins and condiments.
· Price range: AED 110 for two people (approx.)
· Location: 1st Floor, Pacific Building, Barsha Heights
· Timings: 11:00 am – 12:00 am
· Contact: +971-4-533-8689
Nine Squares Restaurant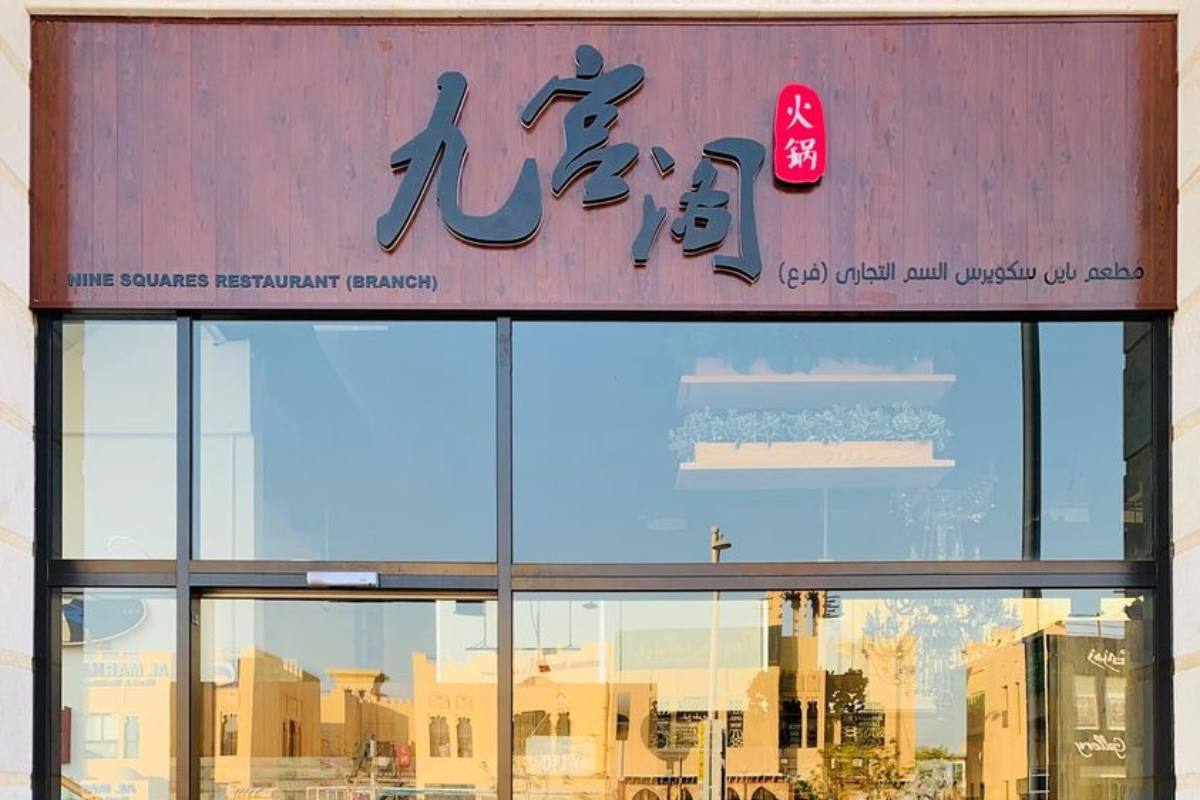 Nine Squares is calling your name if you enjoy all things hot and spicy. There are numerous ingredients available to customize the dish to your preferences, ranging from mushrooms and herbs to different types of oils and meats marinated to different levels of spiciness. At Nine Squares, you can prepare your own meals in a cozy setting with four serving sizes. You can choose between a single hotpot, a hotpot with nine squares, a circular hotpot, or a hotpot with twins. If you choose twins or circular hotpot, you can experiment with several flavours at the same time!
· Average Prices: AED 150 for two (approx.)
· Location: Building R 14, France Cluster, International City | Near ENOC Petrol Station, Jumeirah Road, Umm Suqeim
· Timings: 12:00 pm – 01:00 am
· Contact: 800 222999
Fiery Hotpot Restaurant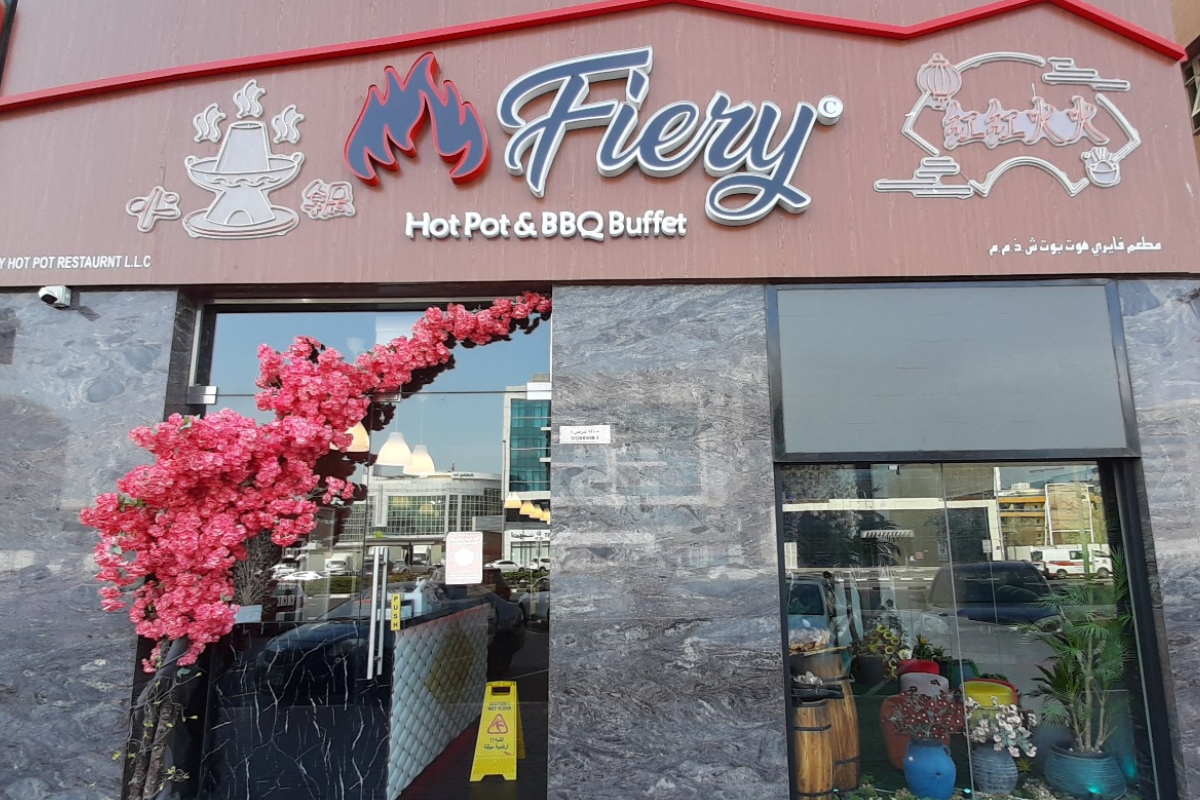 Fiery Hotpot Restaurant often comes up when people are talking about the top hotpot restaurants in Dubai, and for good reasons. The restaurant is widely regarded for its combination of hotpot and BBQ option. In this well-known restaurant, customers can pay Dhs 57 for an endless buffet of items to add to their hotpot, as well as desserts, fruits, and beverages. A wide variety of meats, seafood, prepared dishes, sushi condiments, and seasonings are available for customers to select from. If you're searching for a cheap and cheerful meal, this hotpot is ideal for large gatherings, families, or single individuals. It is an excellent spot to have some scrumptious food and is well known for its welcoming staff and lively atmosphere.
· Average Prices: AED 125 for two (approx.) | AED 57 for unlimited buffet
· Location: The Code Building, Bur Dubai, Umm Hurair
· Timings: 12:00 pm – 12:00 am
· Contact: +971-585-969-088
Seven Hotpot Restaurant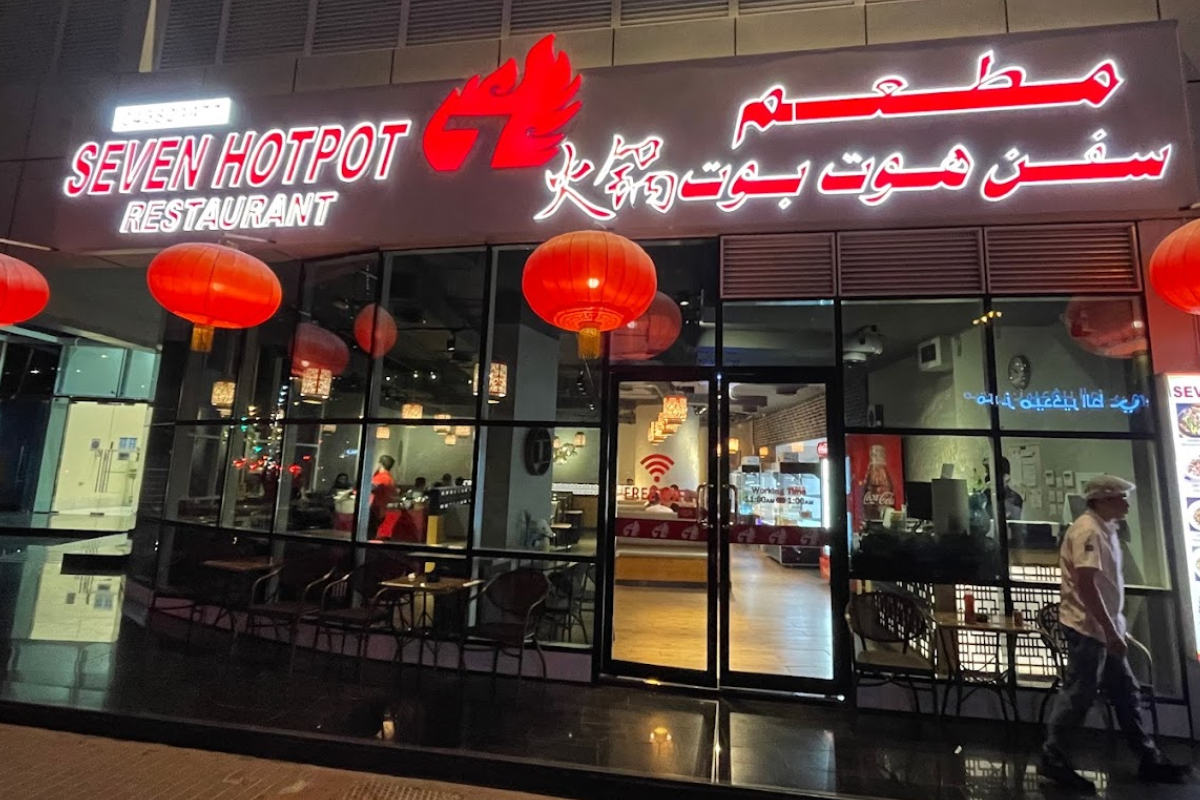 Seven Hotpot Restaurant is very warm and inviting, exactly like the meals they serve to their customers. Seven Hotpot is a trusted choice for hotpot because of its flavourful broths, plenty of seafood and meat, and fresh stringy noodles. They serve delectable Chinese hot pot dishes made with a variety of ingredients. The restaurant also offers cozy inside dining, which is great if you have a summertime food coma.
· Price range: AED 90 for two people (approx.)
· Location: Opposite Al Rigga Business Centre, Al Rigga
· Timings: 11:00 am – 01:00 am
· Contact: +971-4-295-7617
Little Lamb Hotpot & BBQ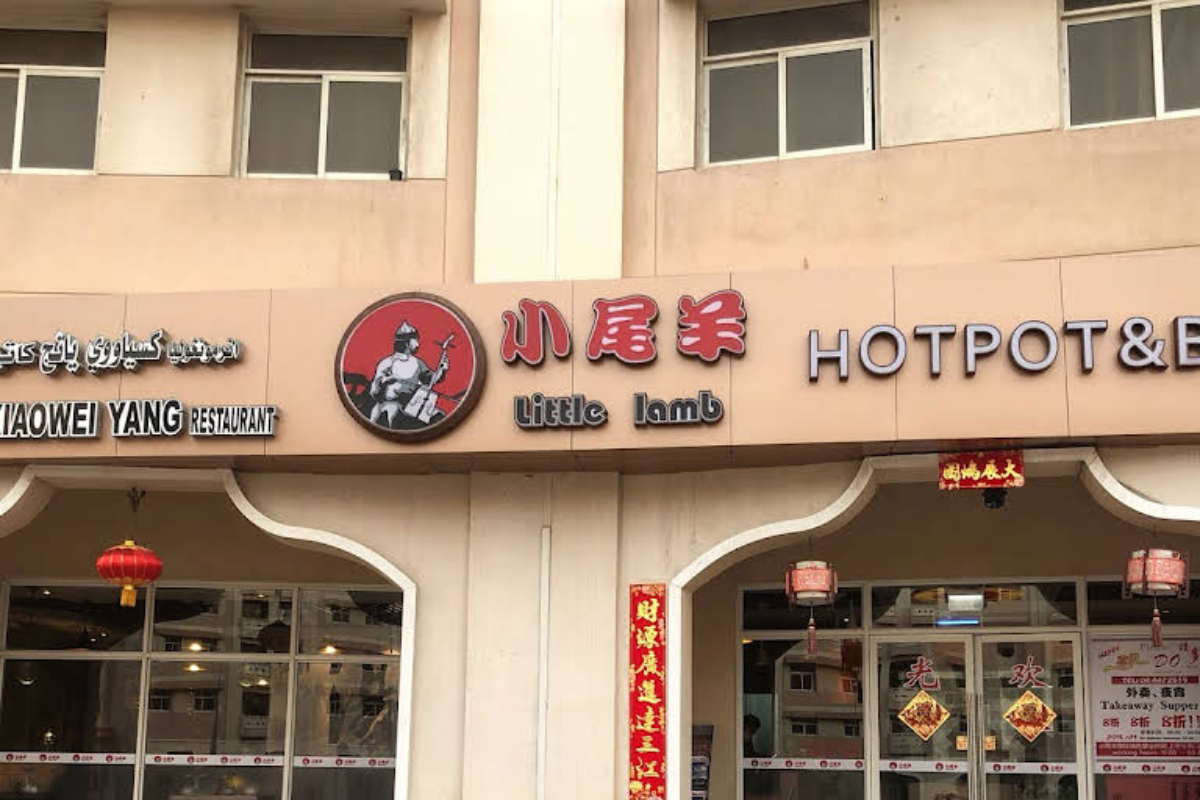 Hidden behind the modest doors of Xiao Wei Yang, Little Lamb Hotpot is a well-known hotpot restaurant. In the traditional hotpot style, you can select the flavour and degree of spiciness of your broth in addition to all your preferred ingredients. Along with delicious main entrees like sweet and sour chicken and spicy shrimp, Little Lamb also offers a great array of sides like scallion pancakes and handmade dumplings. There are many different broth choices, such as the traditional clear soup, the fiery Sichuan, and the aromatic mushroom broth. This restaurant offers a fantastic hotpot experience in a cozy and modern setting.
· Average Prices: AED 130 for two (approx.)
· Location: China B04, International City, China Cluster
· Timings: 11:00 am – 03:00 am
· Contact: +971-4-421-4650
Sonamu Restaurant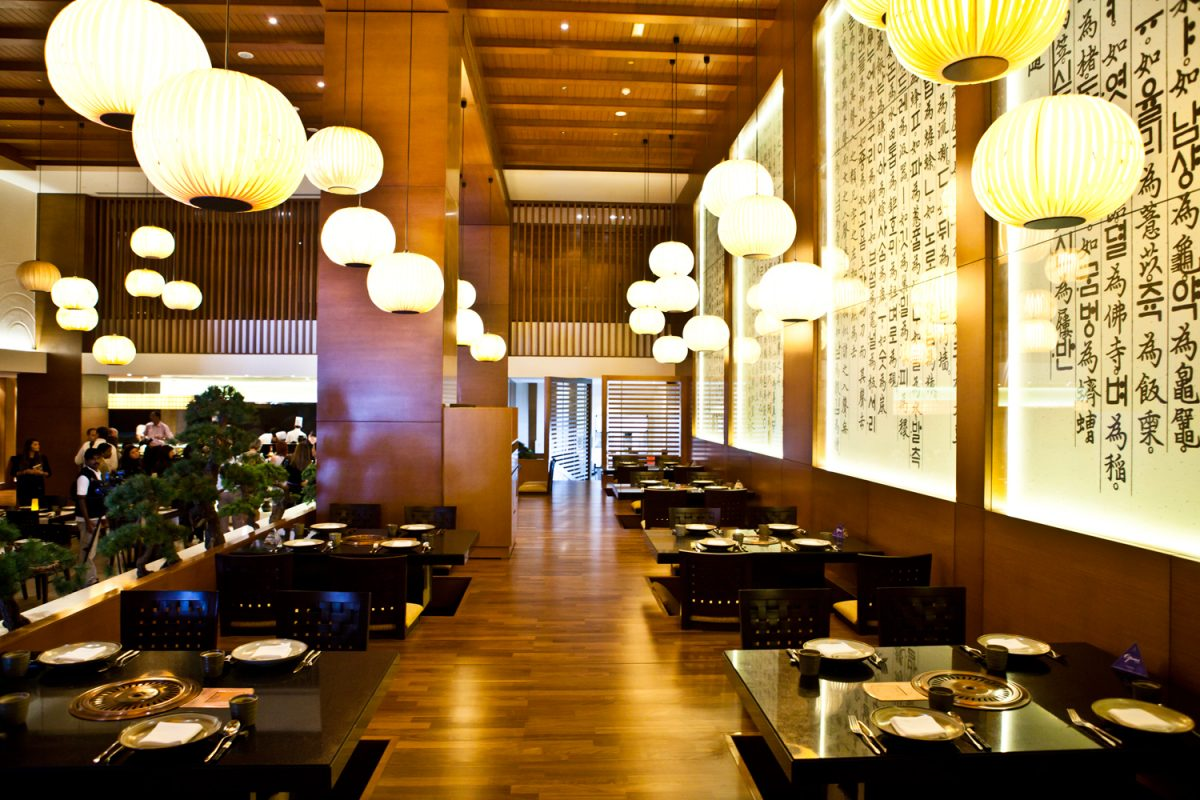 Sonamu is a Korean BBQ restaurant in Deira's Asiana Hotel that serves one of the best hotpots in the area. Guests come from all over the city to try traditional Korean flavours at the restaurant, which is known for its authenticity. High ceilings and enormous bonsai trees stun in the glistening golden space, while many private dining rooms provide an intimate setting. Are you looking for something unusual? You can get everything here, from Savory kimchi selections to delectable seafood bean paste.
· Average Prices: AED 245 for two (approx.)
· Location: Mezzanine Floor, Asiana Hotel, Salahuddin Road
· Timings: 7:00 am – 10:00 am, 12:00 pm – 3:00 pm, 6:00 pm – 11:00 pm
· Contact: +971-4-238-7777
Kimura-Ya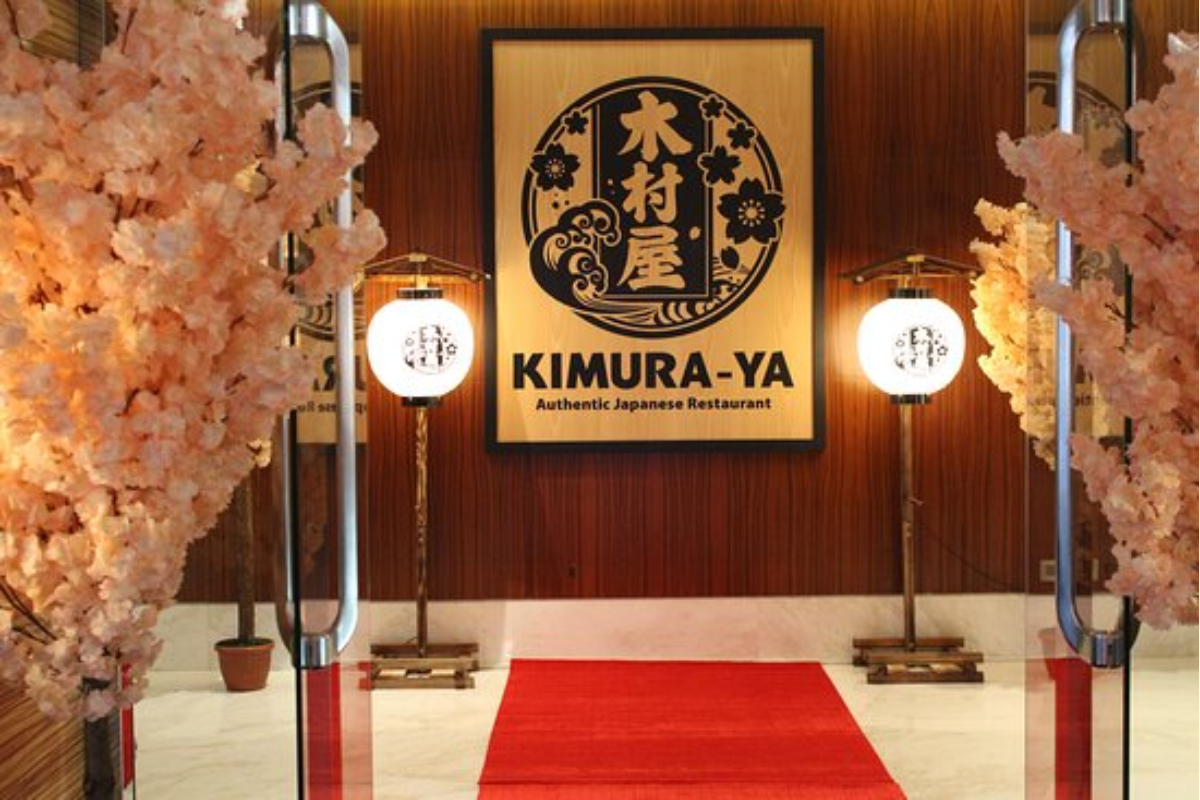 Kimura-Ya is an authentic izakaya-style restaurant that specializes in Japanese hotpot. A lot of residents are familiar with this restaurant, and the fact that it currently has numerous locations throughout the city, including one in Business Bay, is evidence of its popularity. Make a point of ordering the hotpot once you have gathered your family and friends. Everyone can join in the enjoyment as a scalding broth is set up in the middle for you to cook the cut meats and veggies of your choice. The restaurant's great reputation is a result of the fact that all the food and decorations are true representations of Japanese culture. Your day will be made special by the restaurant's lovely ambience and welcoming staff.
· Average Prices: AED 245 for two (approx.)
· Location: Multiple Locations
· Timings: 12:00 pm – 01:00 am
· Contact: +971-4-444-1455
Fujiya Japanese Restaurant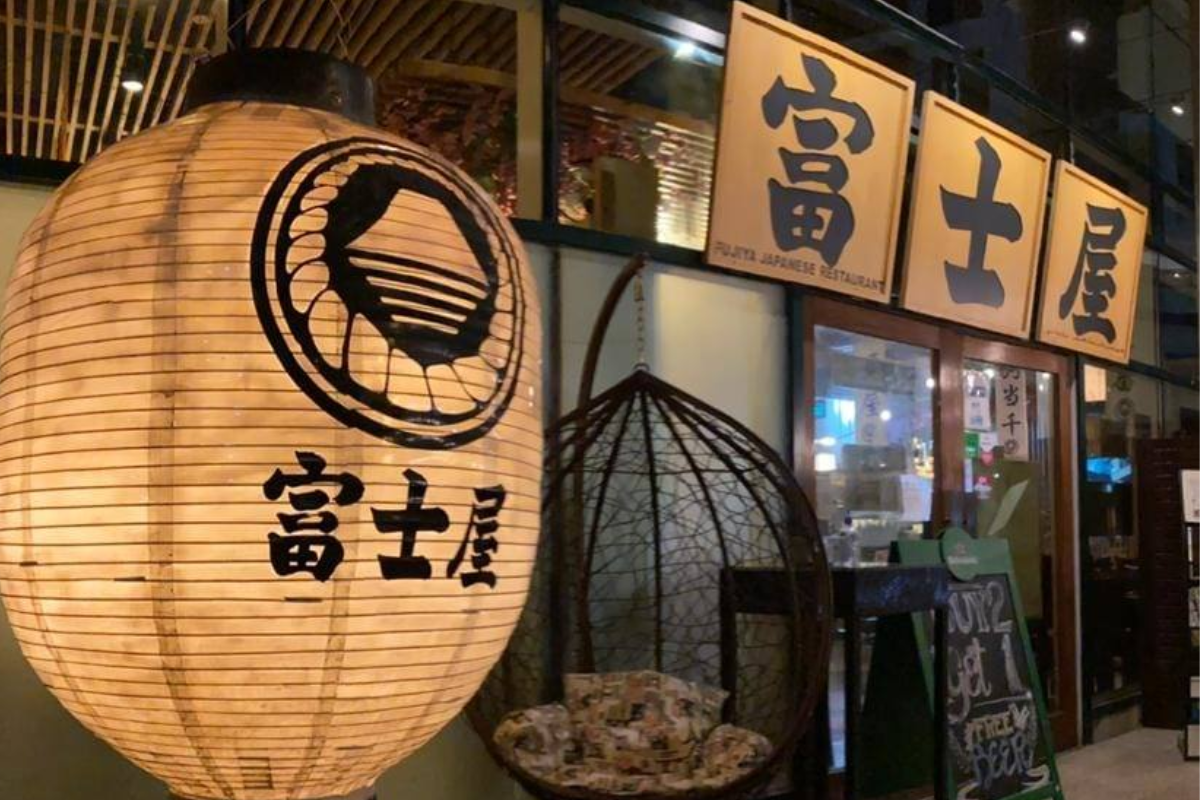 Fujiya Restaurant has a menu jam-packed with classic, exquisite dishes, including an outstanding hotpot. A variety of famous traditional and contemporary delicacies from the country are offered on the menu, including Japanese tapas, a Wagyu shabu shabu (hotpot) buffet, Yakitori (Japanese-style chicken skewers), and much more. The delicious food is accompanied by a variety of beverages, such as rare sake, yuzu, and shiso. The atmosphere is friendly and welcoming, and the décor is tastefully paired with light wood beams and cherry blossoms, making it an ideal location for good cuisine and conversation.
· Average Prices: AED 220 for two (approx.)
· Location: Millennium Airport Hotel, Garhoud
· Timings: 12:00 pm – 12:00 am
· Contact: +971-4-702-8846
Also Read: