Dubai is known for being an international hub of culture and talent. It is a city that is diverse in its people, cultures, food, glamour, and lifestyle. It has a vast range of unique gastronomical delights and culinary options. You can never run out of new food, cuisines, and dining experiences to try in Dubai as the city comes up with new culinary verities each month. From fine dining to creative culinary gems food lovers are in for a joyful ride.
Check out some of the best new restaurants in Dubai you must try:
1. The Nice Guy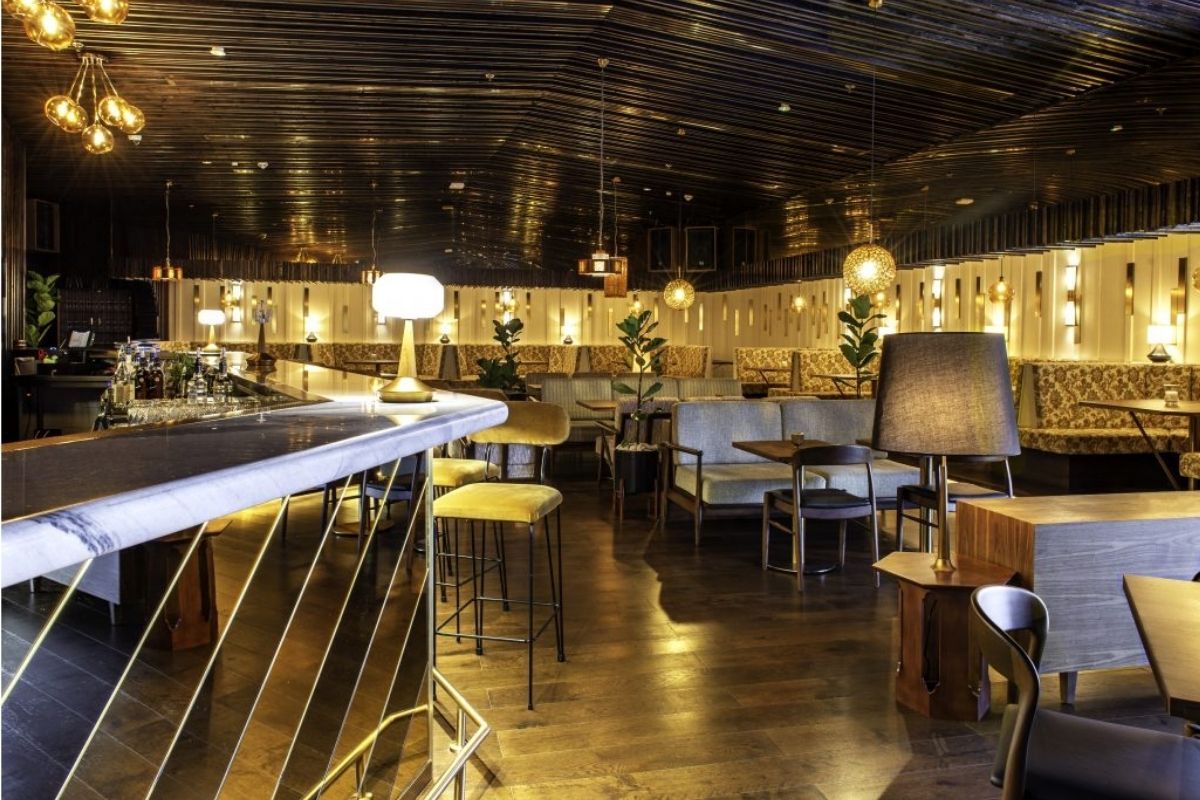 With a candle-lit patio and interiors reminiscent of vintage 1920s décor, The Nice Guy Dubai is just as impressive as its West Hollywood counterpart. It serves delectable Italian fare for lunch and dinner, with dishes such as truffle fires, burrata, saffron arancini, and pizza on the menu. The restaurant has an upscale atmosphere that brings a taste of effortlessly cool LA to the UAE. The local menu also includes signature dishes such as lobster pizza, arancini, and eggplant parmigiana, as well as fan favourites that have been given a subtle regional twist for their new location.
Location: Ground floor, Emirates Tower Blvd
Timings:  Mon-Wed 12:00 pm - 01:00 am | Thu-Sun – 12:00 pm- 03:00 am
2. Raspoutine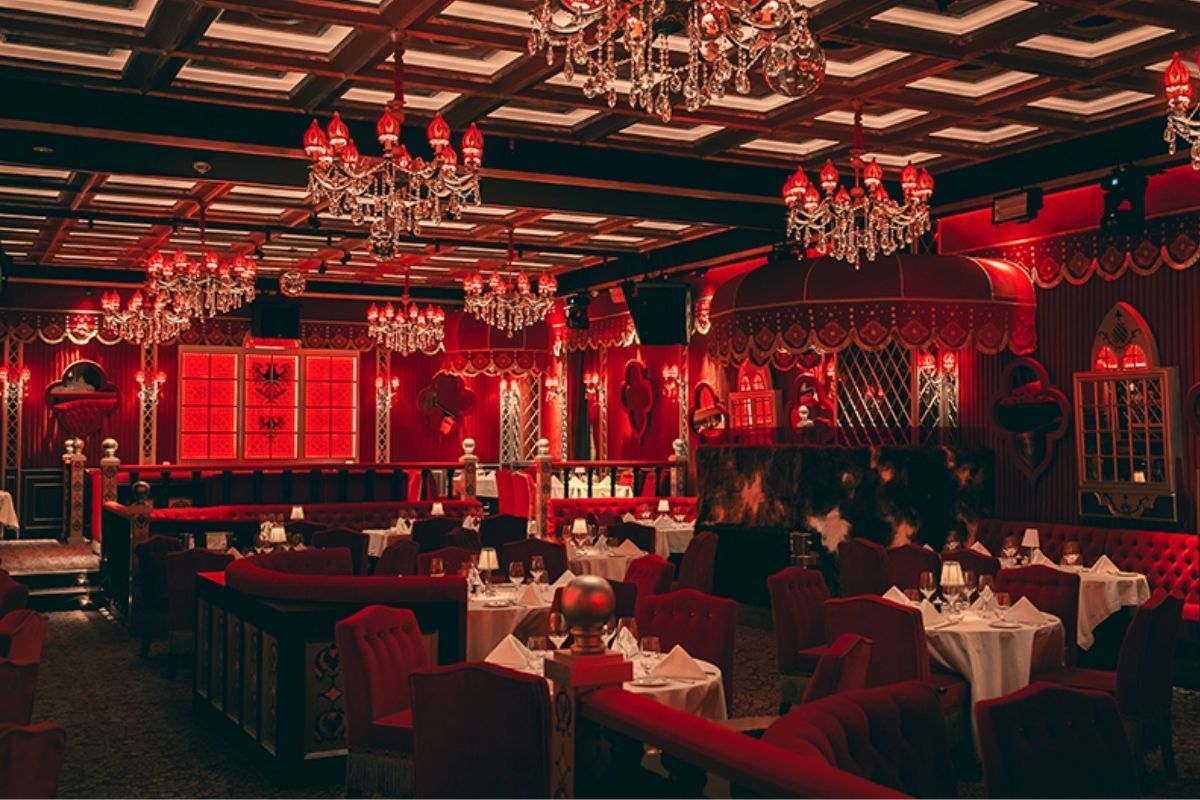 Raspoutine has long been known as one of Paris's chicest lounges, and Dubai's version is just as vibrant and chic as the original. You'll find French-inspired dishes with a Russian twist on the menu, such as 'Steak tartare topped with Caviar,' 'Salmon Coulibiac with Beurre Blanc Sauce,' and 'Stracciatella di burrata with asparagus, truffle, and pistachio.' Dubai foodies will be as impressed by the cuisine as they will be by the opulent chandelier-bedecked scarlet interiors. Dine on delectable treats like 'Duck and Foie Gras Pelmeni Dumplings' and 'Wagyu Beef Pirojkis Pies' while its resident DJs pumps up the atmosphere as the clock strikes midnight.
Location: Near The Ritz Carlton, DIFC.
Timings: Tue- Sat 08:00 pm – 03:00 am | Closed on Sun- Mon
3. Baofriend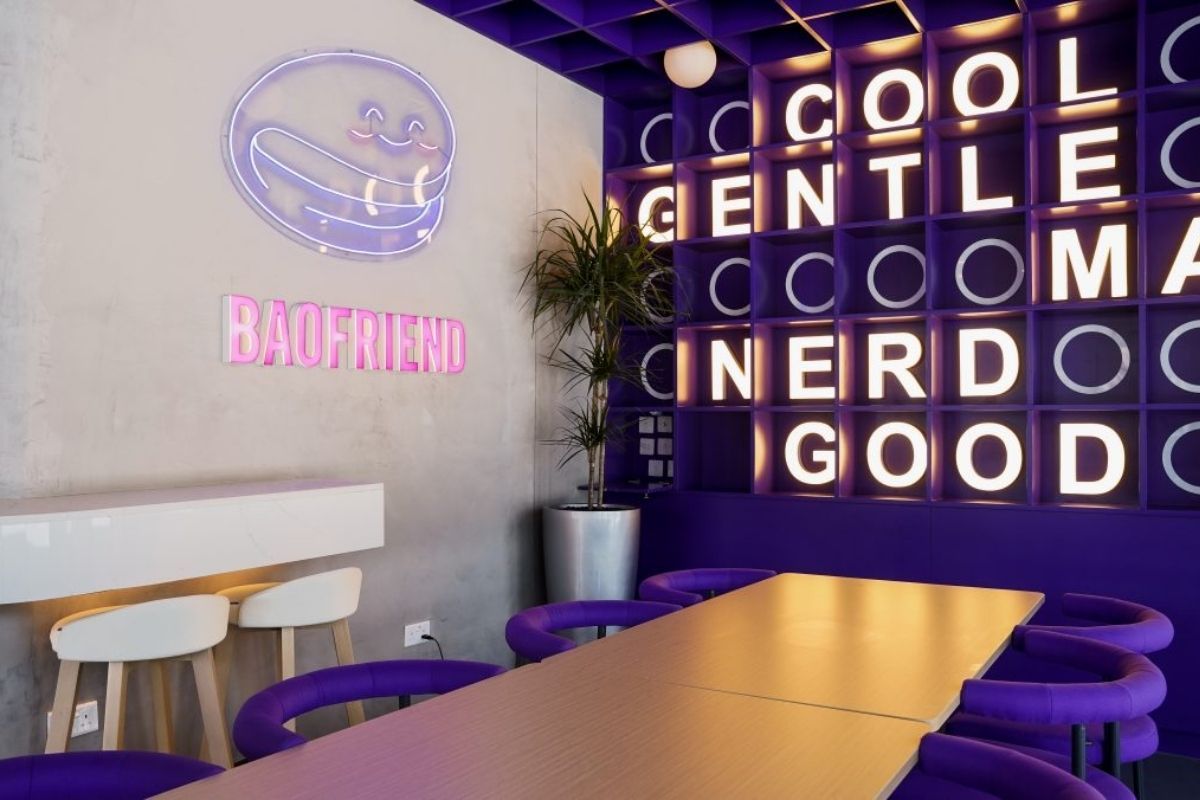 The fluffy baos filled with innovative flavors are the main attraction, but they are just some of the highlights of this casual eatery in Dubai. The Instagrammable atmosphere at Baofriend, as well as the eye-catching interiors accented with neon lights, bright hues, and greenery, make it an inviting place to dine in when craving a bowl of kimchi ramen noodles or miso-glazed short rib bao. Crispy Calamari, Wok Fried Udon, BF Fried Chicken on Bao's, Nutella Honey Brick Toast, and Steam Bao Sundae are some other dishes to try.
Location: Dubai Digital Park, Dubai Silicon Oasis
Timings: Sun-Sat 07:00 – 10:00 pm
Price for 2 (approx.): AED 100
4. Not Only Fish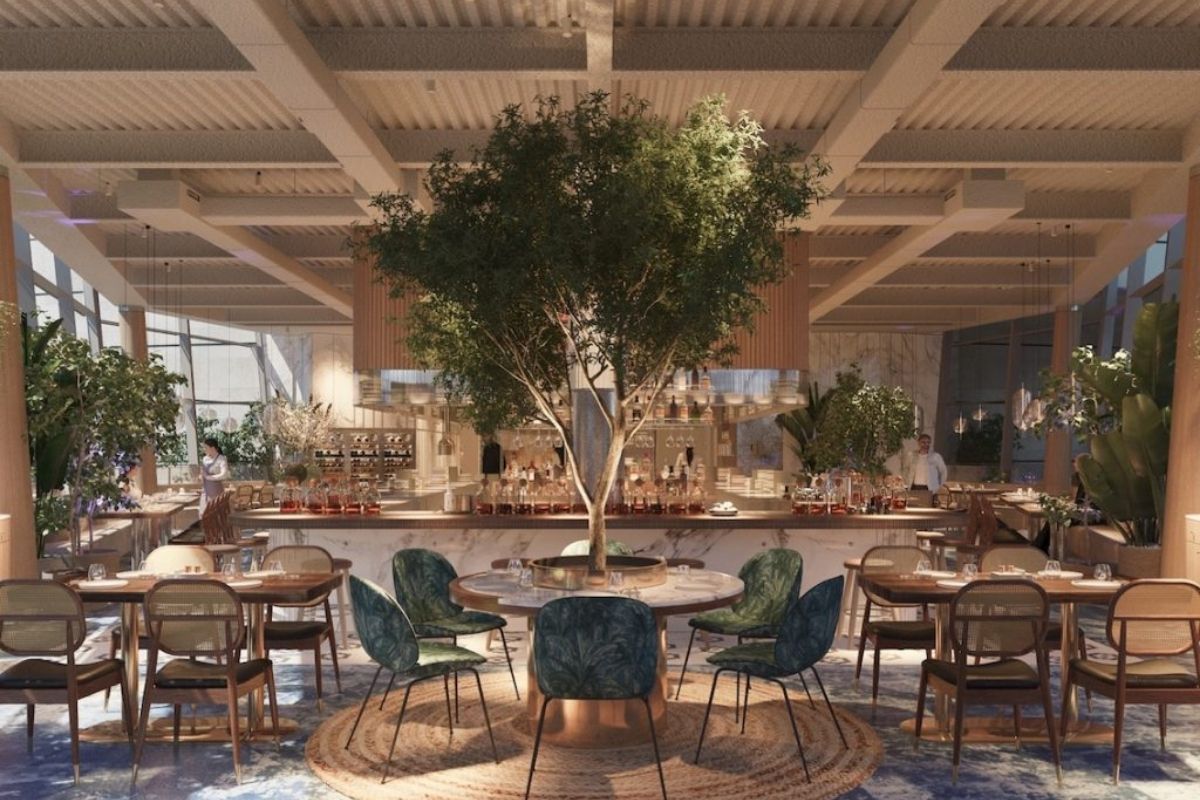 Born in Ukraine, Not Only Fish's Dubai outpost has a Dubai-twist to it, with Scandi-style interiors that make it highly Instagrammale. Pan-Asian cuisine is served here, with a raw bar serving fresh sushi, sashimi, and tartare. Obviously serving fish, but also meaty plates and traditional Asian sides like spring rolls and bao buns. Aside from seafood, there are robata grills and vegetarian options to tempt you. You can also enjoy tried favorites such as crisp spring rolls, plump dumplings, and popcorn shrimp.
Location: Ground level, Almas Tower, JLT
Timings: Sun-Thu 12:00 pm- 12:00 am Fri -Sat 12:00 pm - 02:00 am
Price for 2 (approx.): AED 340
5. Chic Nonna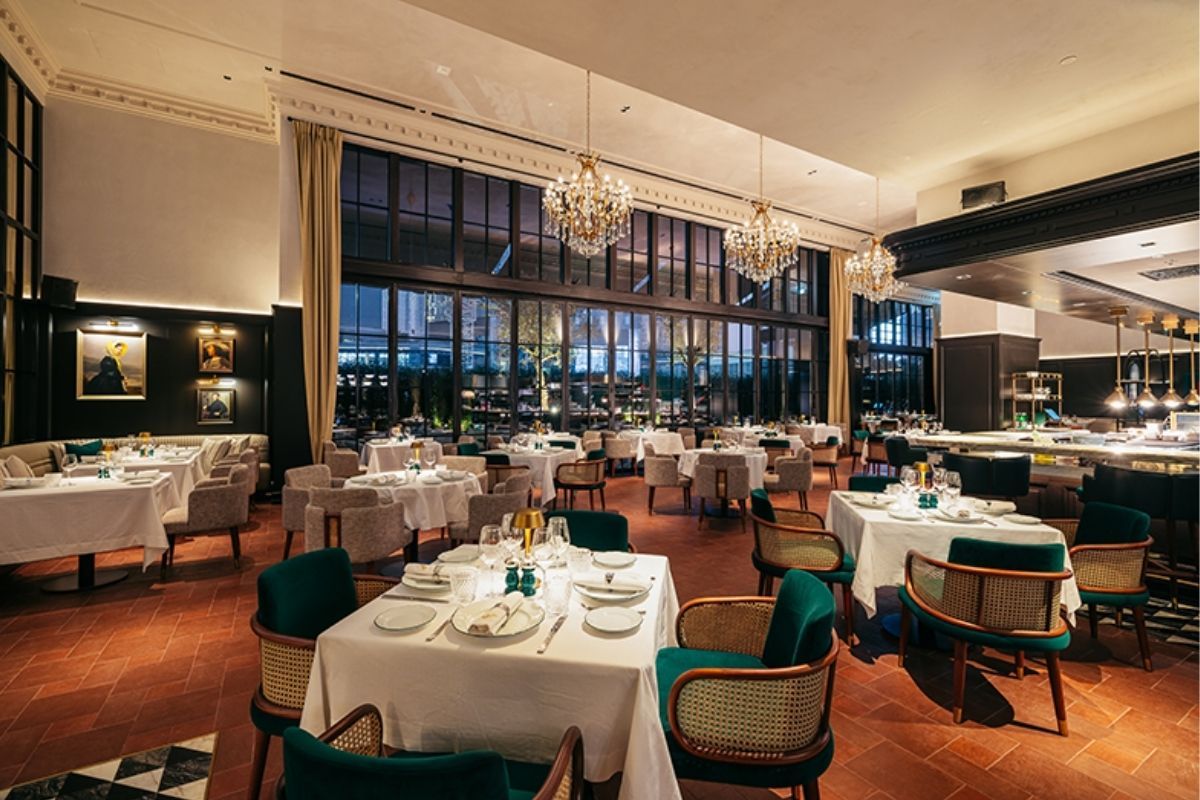 At this popular ristorante with prime Burj Khalifa views, expect a mix of tradition and innovation. This two-story restaurant serves diners on the first floor and has a cigar lounge, with jazz performances on the second. With its stunning interiors and large building designed to look like a residential mansion, this swanky new eatery is sure to attract Dubai's trendy set. Foodies should reserve the chef's table for the most immersive dining experience, feasting on classics like Vitello Tonnato (tuna-sauced veal), Stuffed Quail with truffle, and Braised Duck Ravioli.
Location: Ground floor, Gate Avenue, Zone D, DIFC
Timings: Daily 12:00 pm – 3:00 pm, 7:00 pm – 3:00 am
6. RSVP Restaurant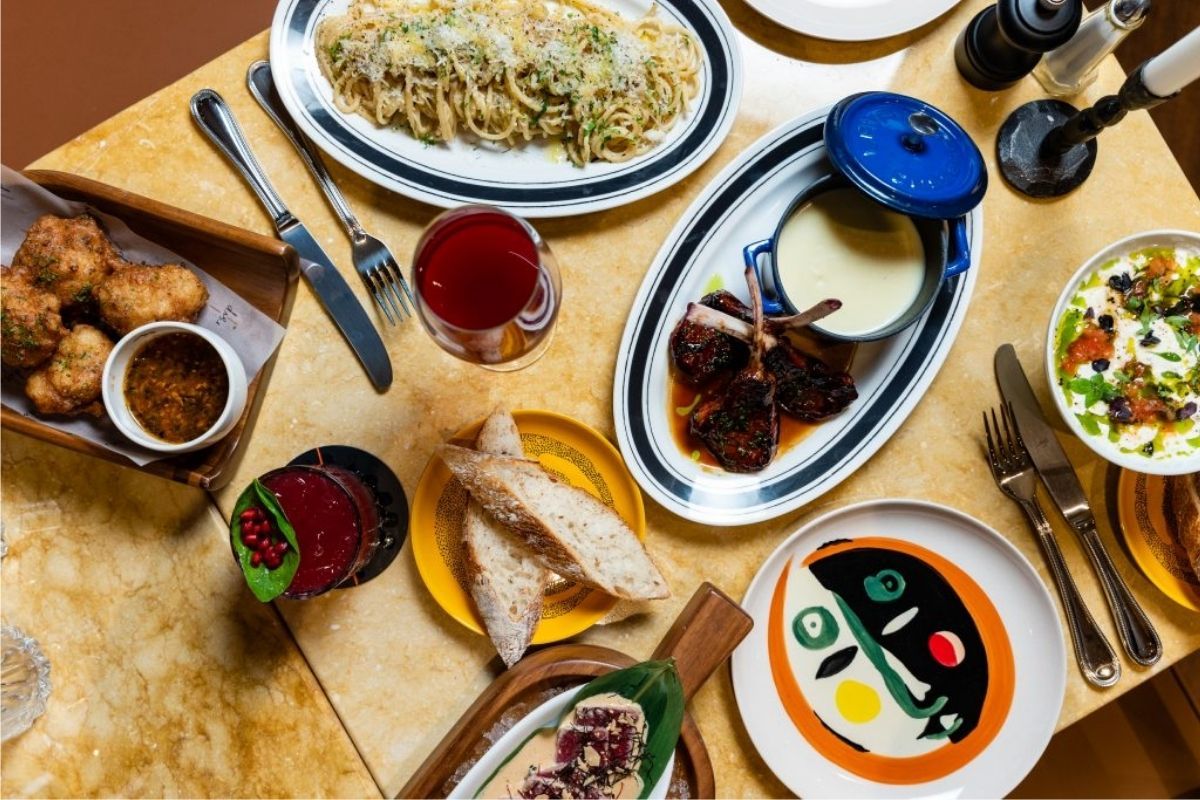 RSVP's always-busy atmosphere ensures that it lives up to its reputation as a 'fun dining' restaurant. Expect generous portions of delicious food in a stylish setting. The lovely, light-filled space welcomes visitors for early morning espressos, long lunches, and late-night rendezvous. Chef de Cuisine Aadel Ouaoua combines traditional French techniques with his love of classic Japanese cooking and adds a Mediterranean touch to this eclectic menu, so expect a little bit of everything. The décor is inspired by the journeys of explorers, with collectibles adding interest to the smart-casual space.
Location: Box Park, Al Wasl Road, Al Safa, Dubai
Timings: 07:00 pm – 11:30 pm
7. Fat Uncle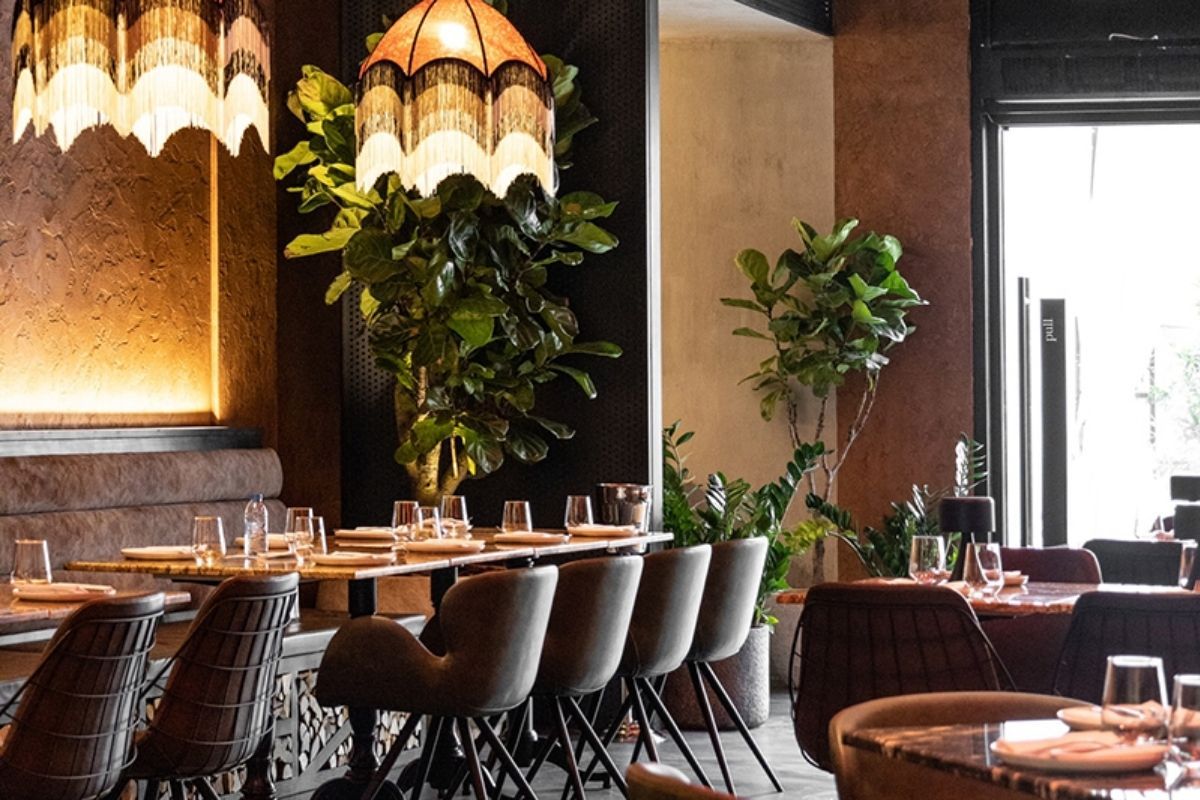 This homegrown restaurant is the result of a collaboration between Emirati founders. The executive chef Alper Uzundurukan serves delicious Mediterranean cuisine and artisanal pizzas. Mediterranean dishes like Scallops gratin with Gruyere cheese, Tender Grilled Lobster Thermidor, Cured Beef Tartar with succulent bone marrow, and A5 Grade Hokkaido Wagyu cooked in the Josper oven and Rockefeller oysters are among its signature dishes. Be ready with your cameras because Instagrammable drinks that reveal clouds of smoke before being topped with bubbles are the perfect pair to your meal. Fat Uncle is the ideal location for elevated dining at a reasonable price.
Location: Ground floor, Al Wasl Vita Mall, Al Wasl Road, Jumeirah 1
Timings: 12:00 pm – 11:30 pm
Price for 2 (approx.): AED 90
8. Alaya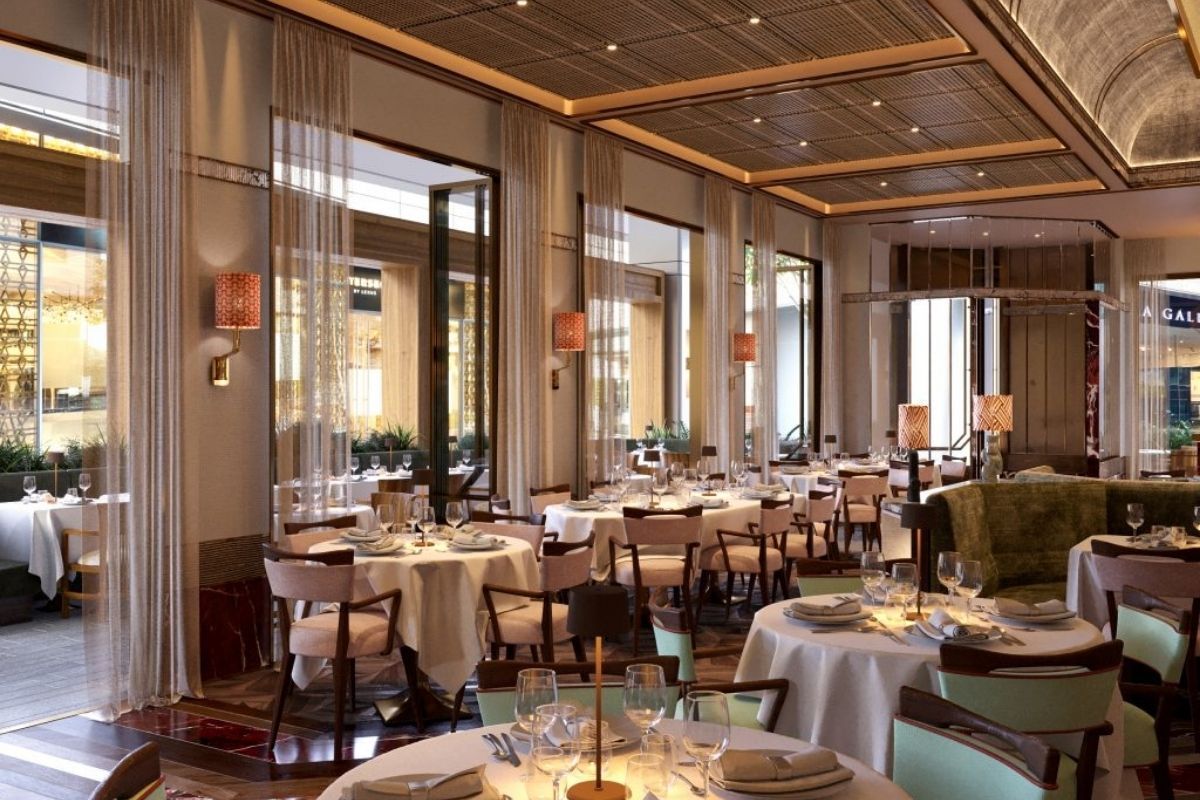 Alaya, a Mediterranean restaurant with Middle Eastern influences, the venue pays homage to the flavors from the rich coast of the Mediterranean Sea to the vibrant street food of the Middle East. Chef Izu Ani has developed a menu to include hints of Mediterranean and Middle Eastern flavors such as pine nuts, pistachio, almond, sesame, freekeh, lemon that will add a touch of unique flavor to the dishes. You'll also find prime meat and seafood as well as signature spices from the region like cumin, cinnamon, turmeric, nutmeg, cardamom, and sumac. As the night progresses, the music picks in tempo, enhancing the positive mood and joyful chitchat of the culinary throng. Book your tables in advance especially on weekends as this is a bona fide hotspot.  Book ahead, especially on weekends, as this is a bona fide hotspot.
Location: Gate Village, DIFC
Timings: Sun- Thu 12:00 pm – 1:45 am Fri – Sat 12:00 pm – 02:00 am
9. LENTO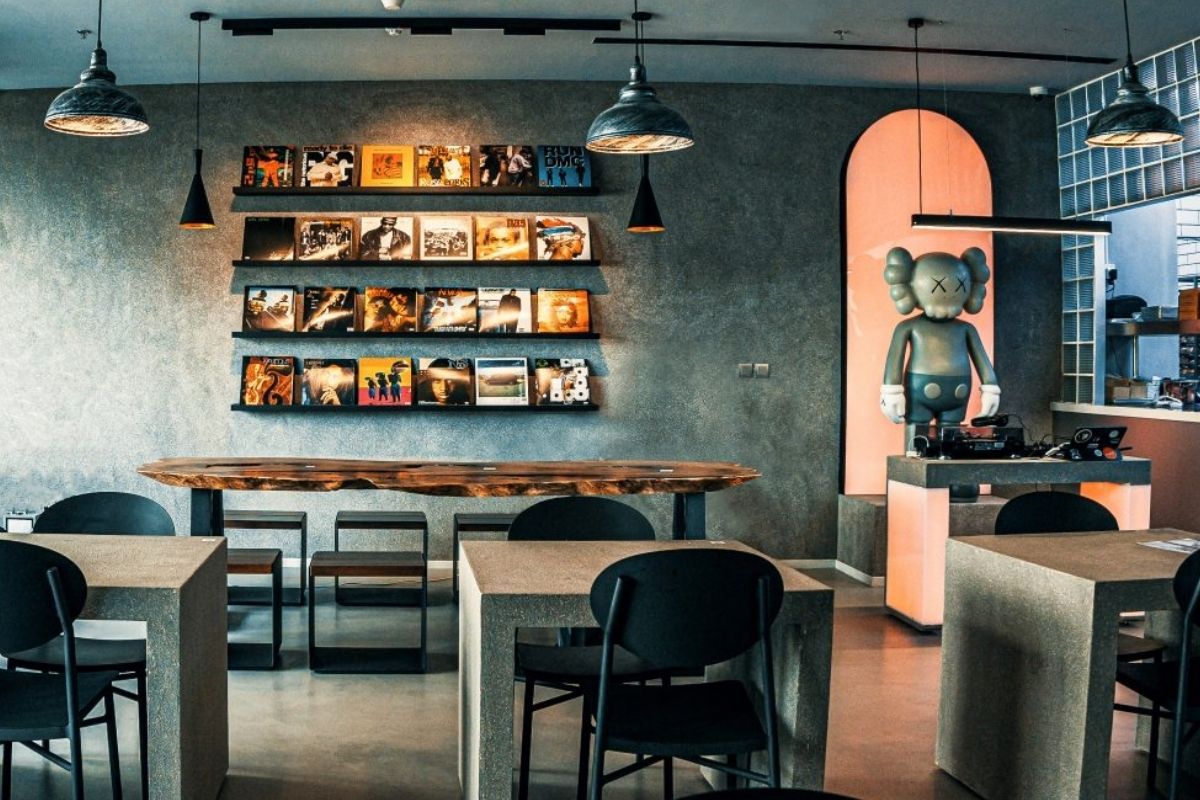 LENTO is a fast-food restaurant that offers mouth-watering hand-made smash burgers and fried chicken. It was founded by Emirati chef and entrepreneur Faisal Naser. You can expect not just house specialties but also several limited-edition dishes that draw inspiration from his travels across the world. Here, you can eat a variety of very juicy burgers while also dining in a concrete minimalist, industrial setting that resembles a hipster art gallery with vintage vinyl records serving as the artwork. There is even a DJ booth and a sculpture that is inspired by KAWS. Anyone who enjoys food should visit this cosy industrial-chic restaurant when they are in Dubai.
Location: Near Lemon Tree Hotel, Al Wasl Road
Timings:  Sun- Thu 01:00 pm – 11:00 pm Fri- Sat 1:00 pm – 12:00 am
Price for 2 (approx.): AED 150
10. VAGA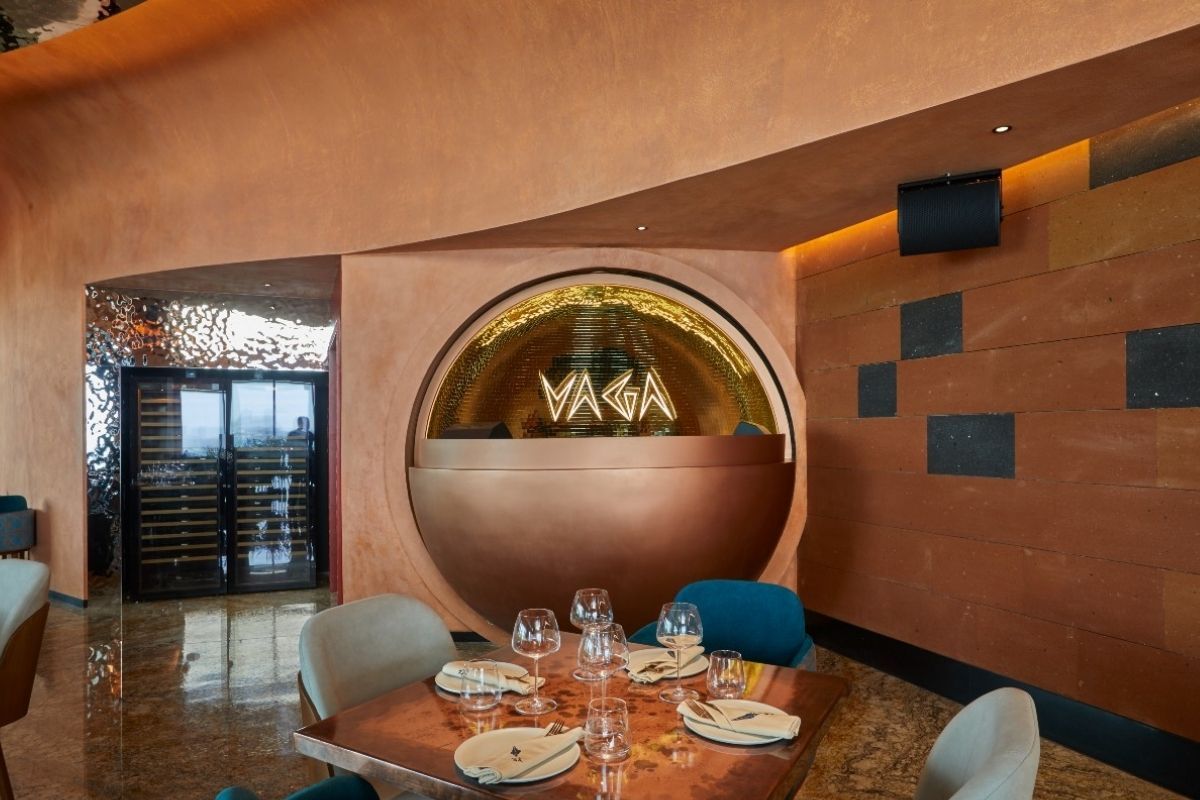 VAGA, which stands for vagabond, will take you on a culinary journey through Middle Eastern and American cultures. All the dishes on the menu will be familiar to those who enjoy Arabic and Armenian cuisine, but VAGA's presentation has aesthetic appeal due to its prettiness. The décor throughout the sprawling eatery is equally stunning. Warm copper tones, plush velvet chairs, and a mirrored spinning DJ deck will be the focus after dark. This opulent restaurant also offers breath-taking views of Ain Dubai and Dubai's skyline. Signature dishes include Manti Beef Ravioli with yoghurt sauce, Lamb-topped Lahmajoon flatbread, and the Khorovats mixed grill.
Location: The Wharf, Bluewaters Island, Dubai
Timings: 12:00 pm – 01:00 am
Price for 2 (approx.): AED 450
11. Monno Ristorante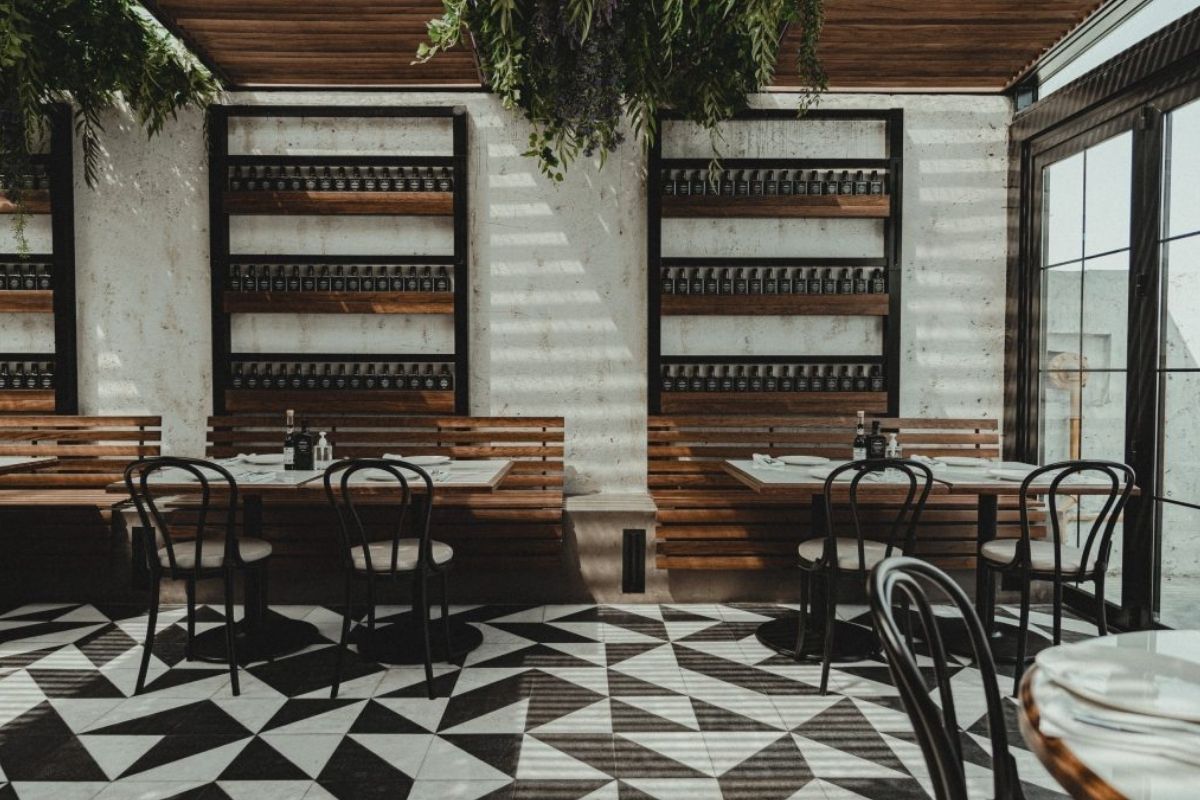 This locally owned restaurant is the brainchild of its Emirati owners, who teamed up with Italian head chef Federico Bartoli. The menu has an air of nostalgia to it, with authentic recipes, carefully referenced ingredients, and attention to detail, ensuring that this cosy Italian restaurant already has a large following of customers. Diners of all ages will find something to tempt their tastebuds, whether they are looking to graze on antipasti, moreish starters, meaty mains, or large bowls of pasta.
Location: Al Wasl Road, Jumeirah 1
Timings: Sun- Thu 12:00 pm – 12:00 am Fri-Sat 12:00 pm – 12:30 am
Price for 2 (approx.): AED 300
12. Jun's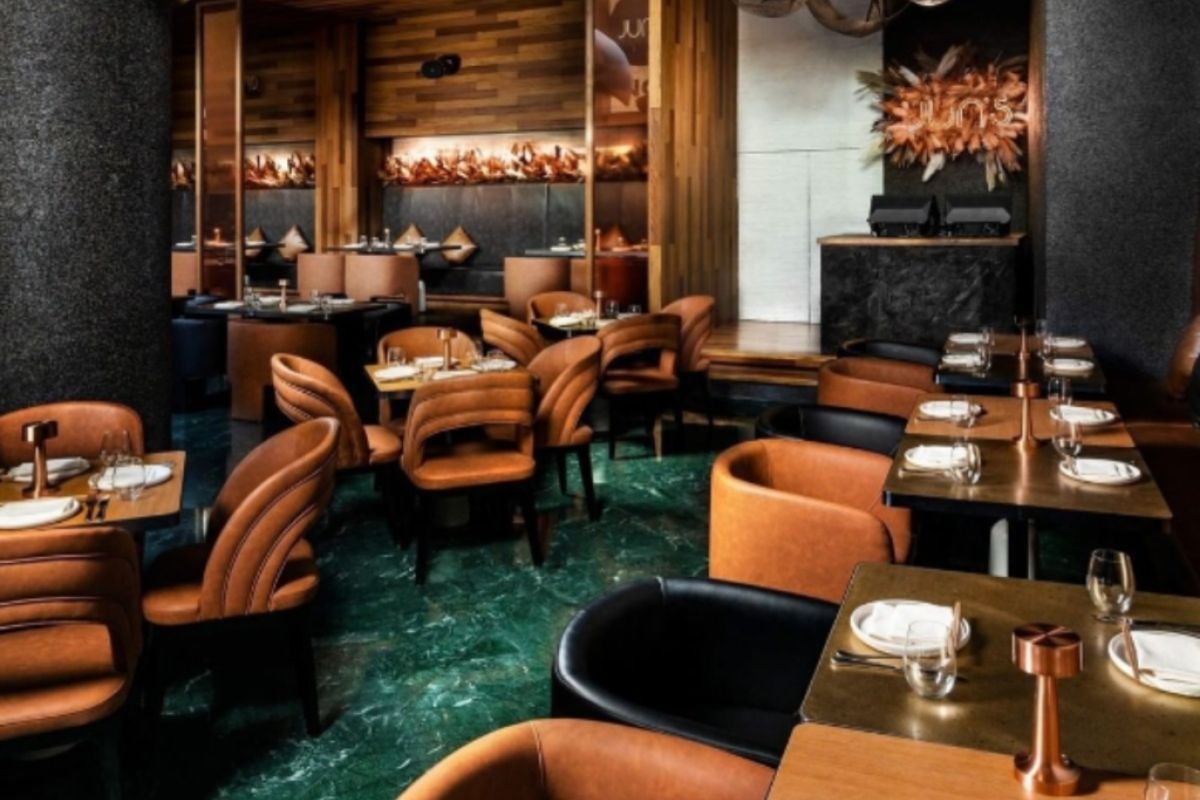 The award-winning celebrity chef Kelvin Cheung is the founder of Jun's, which is influenced by his French background, Canadian roots, and Asian ancestry. You can expect eating comfort food from North America with Asian flavors in a posh, elegant atmosphere. Embark on a journey that follows the chef's gastronomic excursions across the globe with Jun's. The tempura and sweet potato chaat, his twist on a carrot, Labneh, and Furikake "bagel," seasoned garlic prawns with Korean kimchi served over khichdi rice, and the lobster in Macau sauce are some of the best dishes. It is served in a restaurant setting that has been designed with meticulous attention to detail. Notable features include a marble top bar, jade accents, and several 3D ceiling installations.
Location: Sheikh Mohammed bin Rashid Boulevard Street, Downtown Dubai
Timings: Sat-Thu 12:00 pm – 03:30 pm, 05: 30 pm – 02:00 am | Fri 06:00 pm – 02:00 am
Price for 2 (approx.): AED 345
13. The Pods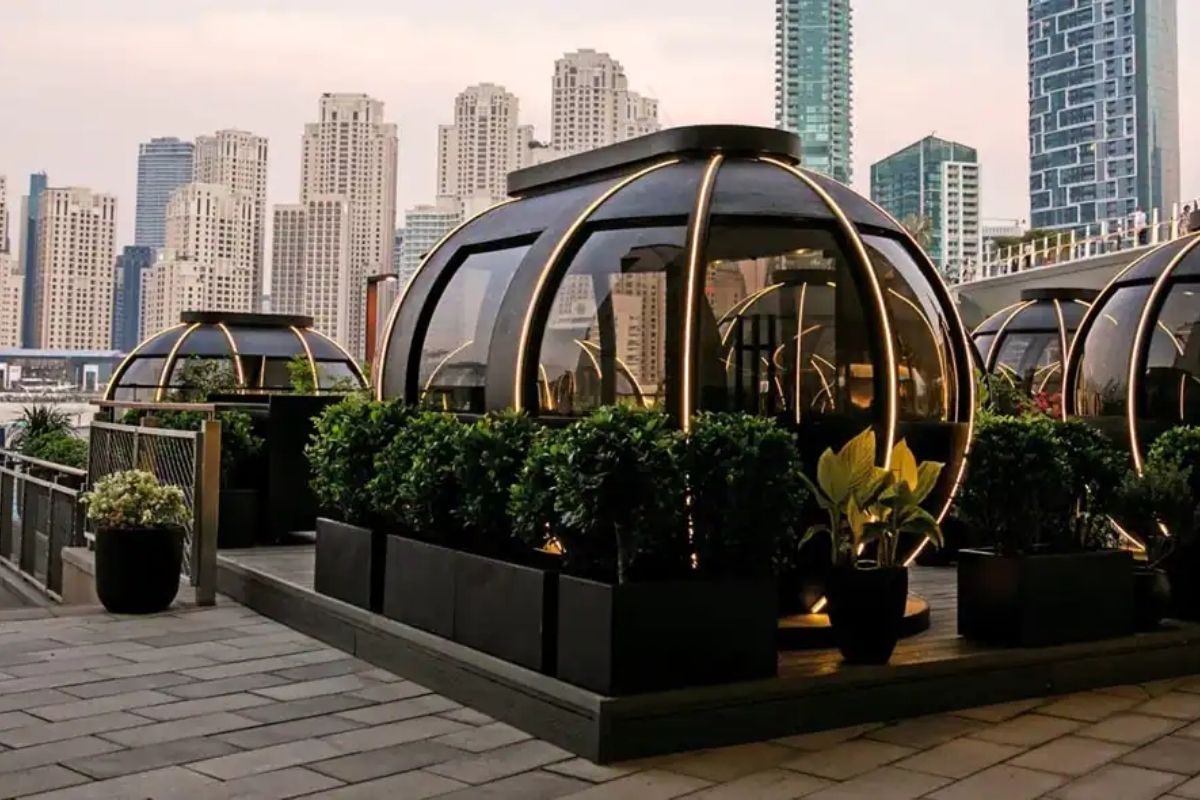 Do you want to enjoy a luxurious private dining experience? Bluewaters Island's Pods are an excellent choice. Individual cocoons not only ensure you are alone but also protect you from the elements as you sit 'outdoors' all year. Guests will be served an equally Instagrammable menu of Pan-Asian fare inside the highly Instagrammable spheres, including rock lobster with truffle, black cod miso, sushi, stir-fries, and rich chocolate fondant. Pan Asian cuisine is available, with dishes such as Malaysian beef rendang, Burmese Khow Suey Noodle soup, and a superb Truffle Lobster. There is something for everyone on this delectable menu.
Location: The Wharf, Near Marine Transport Station, Bluewaters Island
Timings: Mon- Fri 04:00 pm – 01:00 am | Sat-Sun 01:00 pm- 02:00 am
Price for 2 (approx.): AED 500
14. 53 Dubai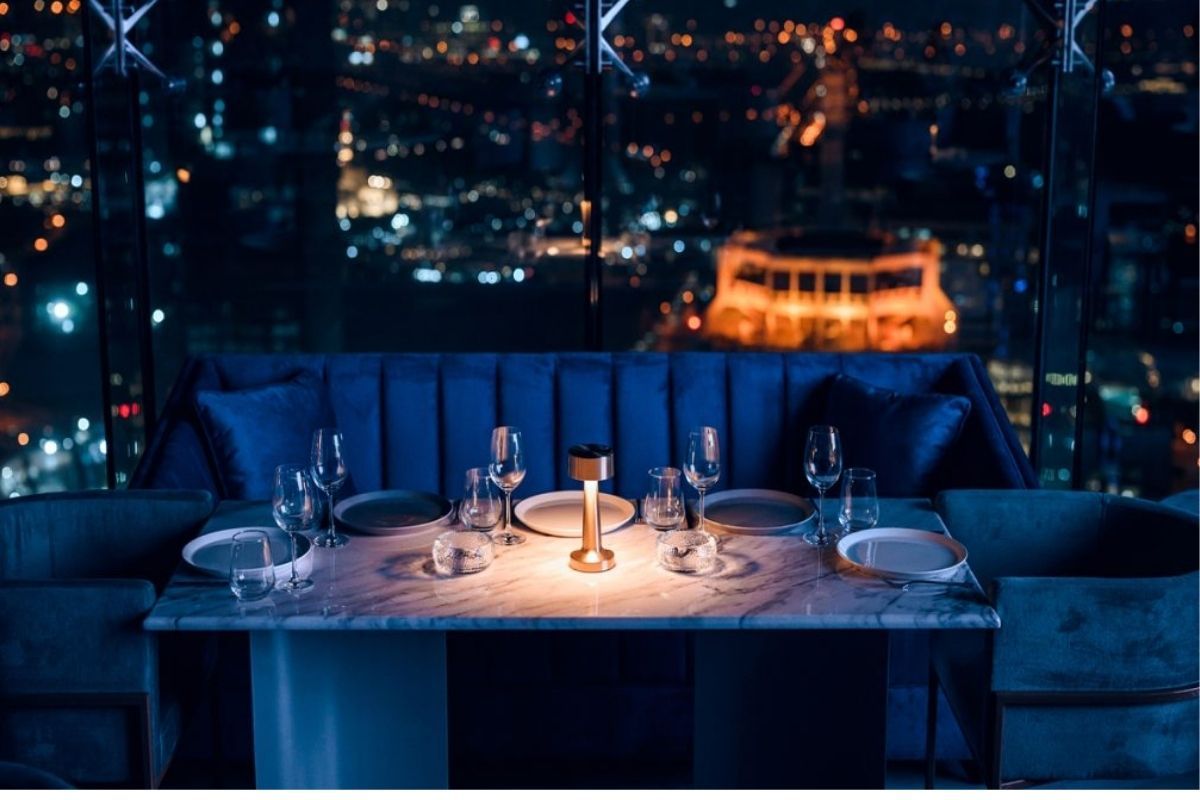 53 Dubai is located on the 53rd floor of the Sheraton Grand Sheikh Zayed Road.  This opulent restaurant serves dishes inspired by the Mediterranean, Latin American, and Asian flavors, as well as live entertainment and creative performances on various elevated stages throughout the venue. Experience a sensory overload at its best with stunning bird's eye views of the Dubai skyline through its floor-to-ceiling windows and chic interiors. The globally influenced menu features a diverse selection of dishes inspired by cultures around the world.
Location: Level 53, Sheraton Grand Hotel, Sheikh Zayed Road
Timings: 08:00 pm – 02:00 am
Also read: