Dubai being a multiethnic and diverse City houses many great Thai restaurants. Here are some of the most recommended dine-in places that offer the tangy, rich flavours of Thai cuisine.
1. Tong Thai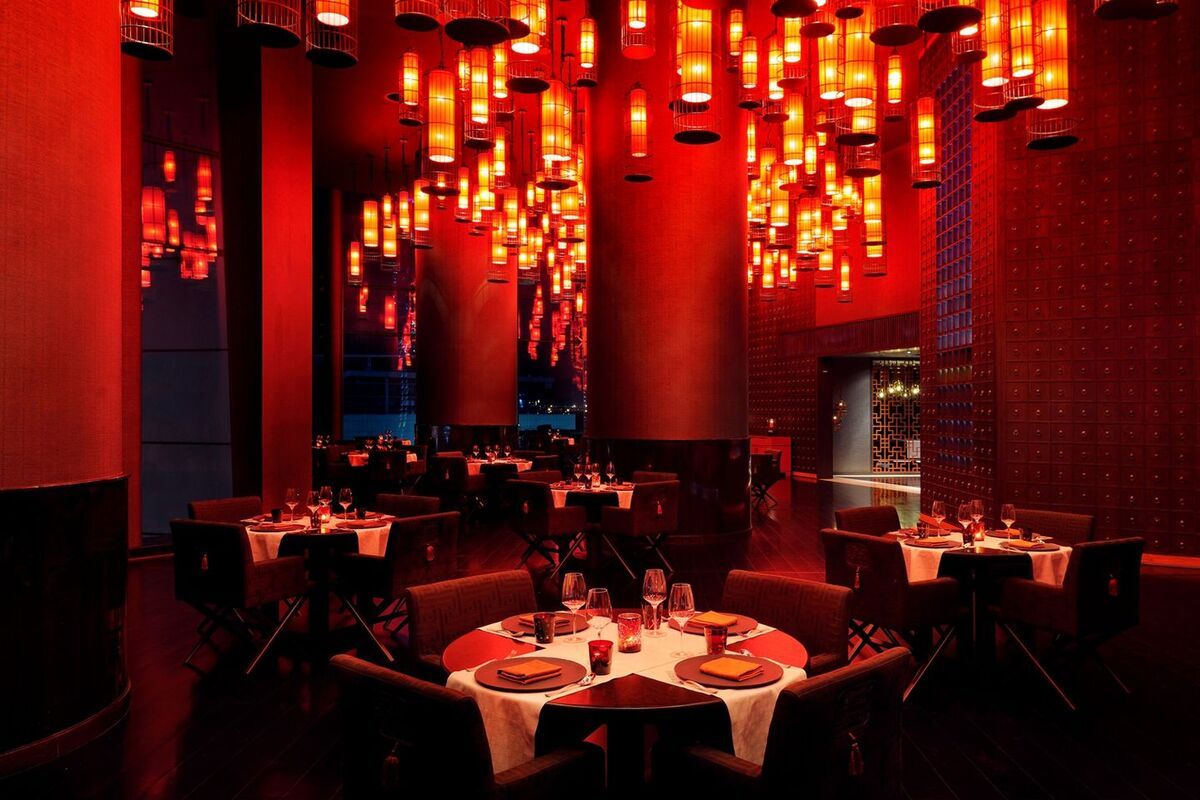 This restaurant, with its high-end decor of the Thailand cultural stamp, offers is a top-notch restaurant. This is the place if you are willing to book a memorable dining experience to impress your loved ones.  

Know more details of Thong Thai Restaurant menu.
Timings: 06:00 pm to 12:00 am - daily
Location: Sheikh Zayed Rd - Business Bay - Dubai
2. Wok's Den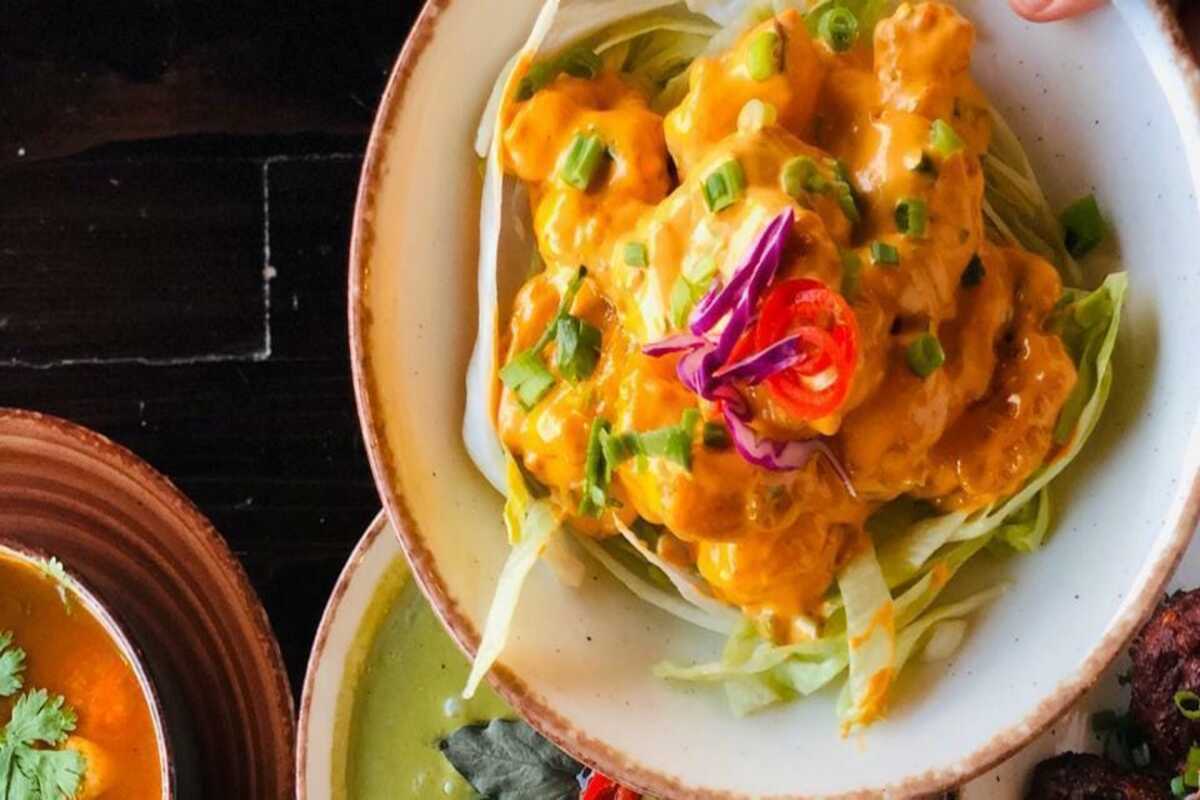 Wok's Den is a Thai restaurant offering a blend of Indo-Chinese food. Wok's Den has a Hollywood-esque decor, unlike the previous restaurant. there are art pieces of Glowing chopsticks and Chinese dragons graffitied on the walls. The place is lively and full of action and whimsy. as you wait for your order, you can watch the cook prepare magnificent dishes through the glass windows.    
Timings: Sun to Wed, 11:00 am – 01:00 am. Thu to Sat, 11:00 am – 04:00 am
Location: Jumeirah Beach Road, Near La Mer, Jumeirah 1, Dubai
3. Nom Nom Asia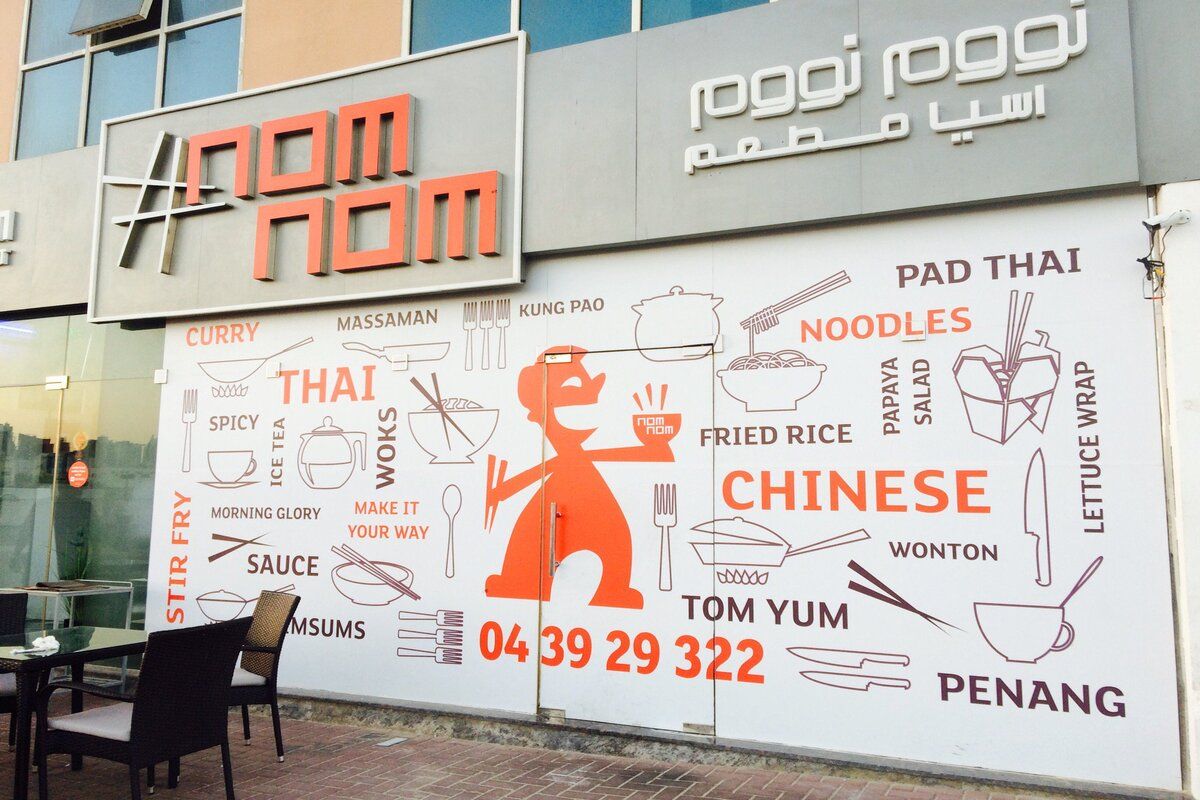 Nom Nom Asia focuses mostly on popular Southeast Asian street food, surrounding Chinese and Thai street food. One of the many considerable options is fried rice and mouth-watering dumplings to other saucy meat-based dishes. This restaurant offers frugal prices with good quality food.  
Timings: 11:00 am – 12:00 am daily
Location: Shop no. 3 and 4, Al Kifaf 21st Street, Al Karama, adjacent to Rose Studio
4. Little Bangkok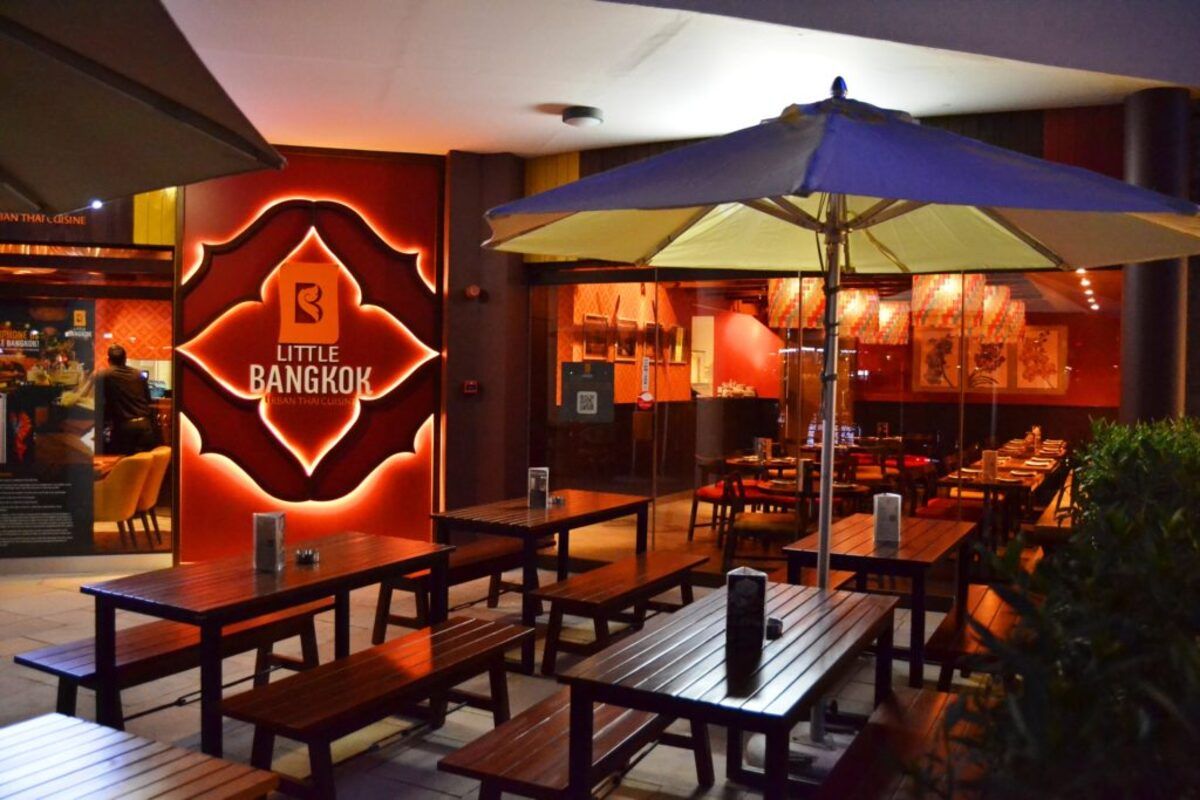 Little Bangkok is considered by many as one of the most popular branches on Sheikh Zayed Road. It offers authentic Asian cuisine, Thai, and other Southeast Asian dishes. there are other Little Bangkok branches throughout Dubai. Nonetheless, it does satisfy your hunger for Thai food.
Timings: 12:00 pm – 11:30 pm daily
Location: Near Emirates Tower Metro Station, UP Tower, Sheikh Zayed Rd, Dubai
5. Thriptara Dubai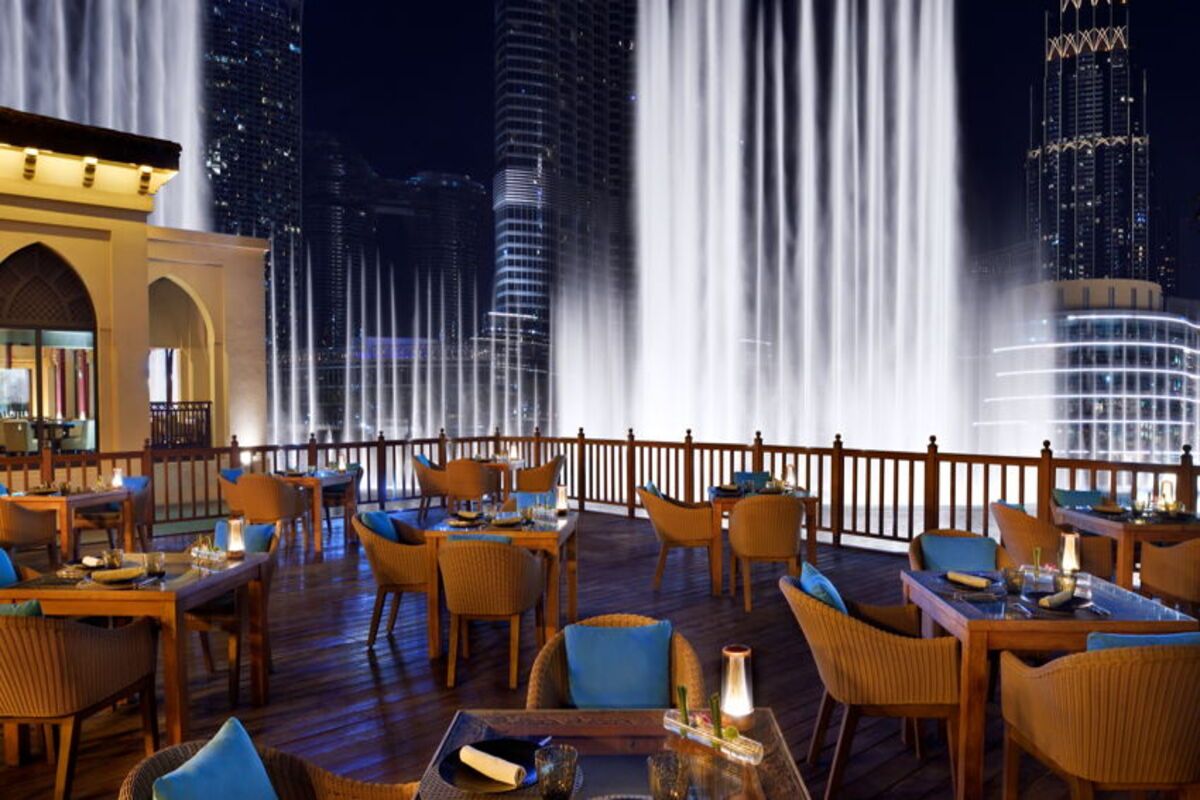 If you are looking for a scenic dine-in experience, look no further than Thriptara Dubai, located in Downtown Dubai with outdoor tables facing the Dubai Fountain. The restaurant offers a variety of Thai cuisine, from seafood to vegetarian dishes, all equally worth trying out.
Also Read - Downtown Dubai
Timings: Sat to Thu, 06:30 pm – 11:30 pm. Fri, 12:30 pm – 04:00 pm and 06:30 pm – 11:30 pm
Location: Ground Level, Palace Downtown 9770 – Sheikh Mohammed bin Rashid Blvd, Dubai
6. Miss Tess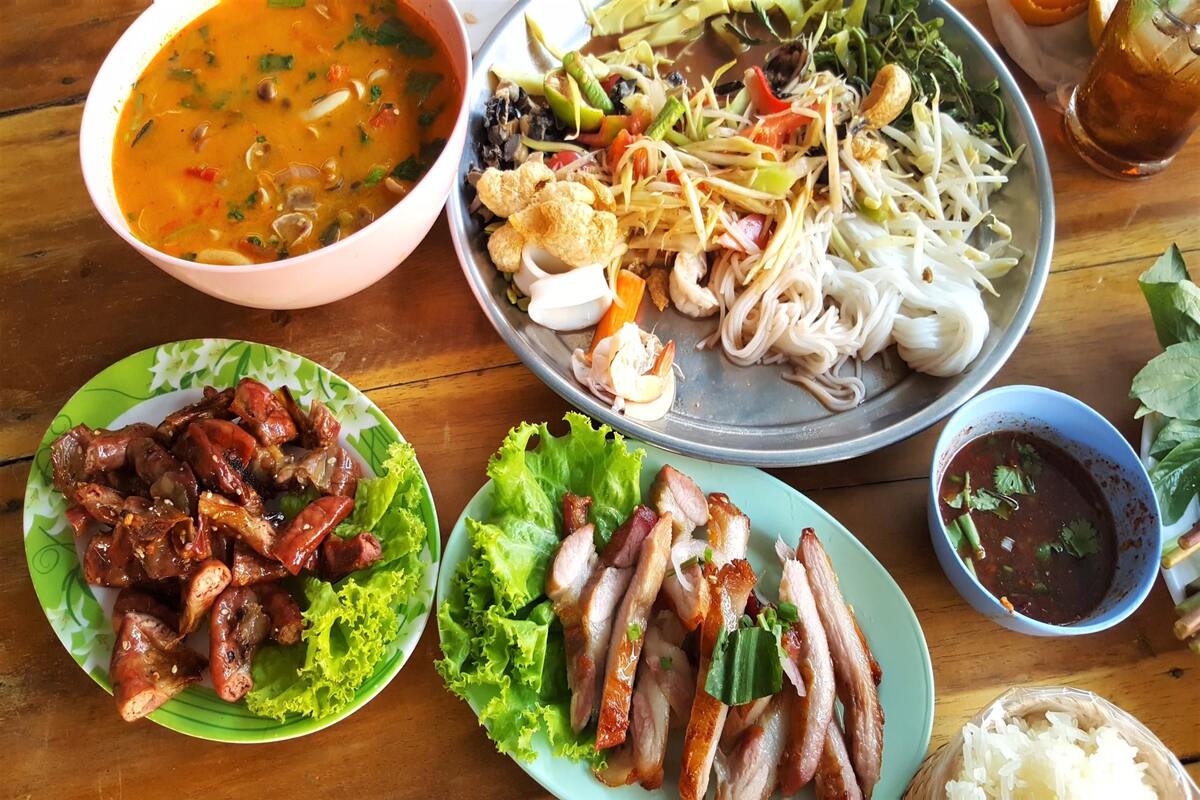 Miss Tess is a unique restaurant creating a perfect hybrid of south Asian cuisine and vibrant vibes, the ambience is created with nightlife inspired by Tokyo-style decor. Miss Tess restaurant combines ancient wooden designs with neon blue lights and modernistic prints. All the while offering an unforgettable eating experience.
Timings: 06:00 pm – 02:00 am  every weekday
Location: Burj Khalifa Street, Business Bay, Dubai
READ MORE